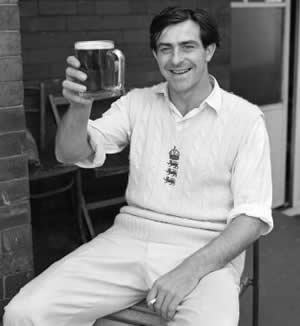 The Ashes are underway and with it goes a rich history of England- Australian rivalry, smoking and drinking. Flashbak presents a brief history of The Ashes in pictures:
1963 – The two captains, England's Ted Dexter and Australia's Richie Benaud, share out the champagne in the dressing room after England won the second Ashes test by seven wickets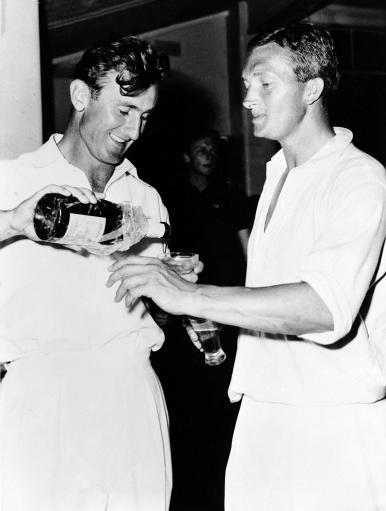 29-NOV-94 … England Ashes Tour Of Australia … Shane Warne gets a soaking with beer by team mates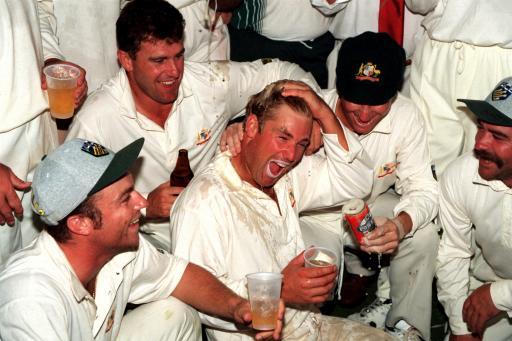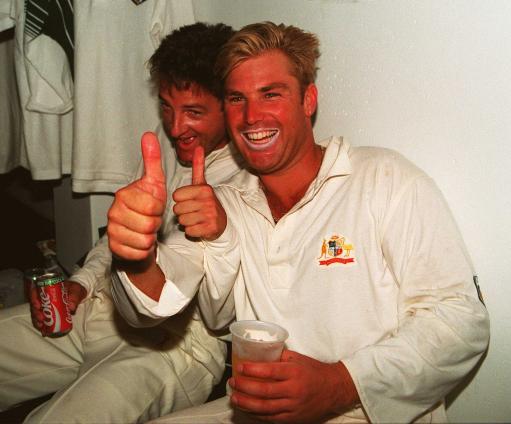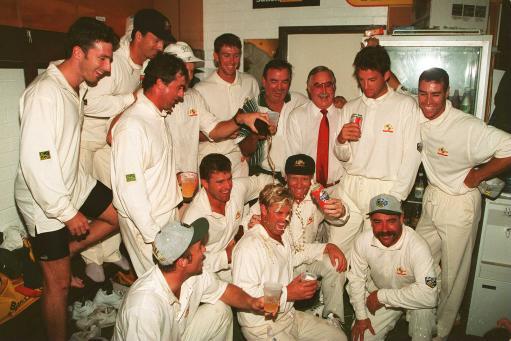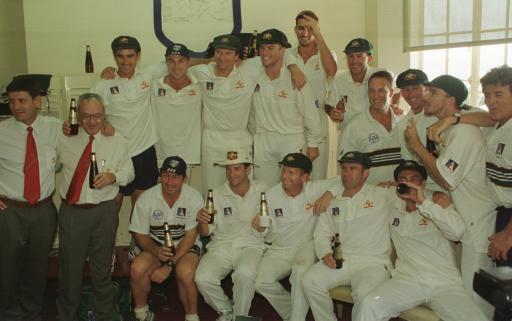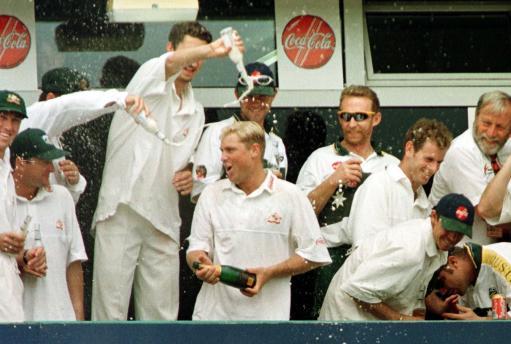 Australia's Dennis Lillee bowling – 75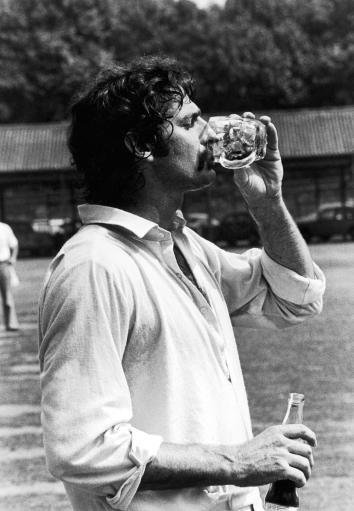 Australia's Don Bradman makes his way back to the pavilion through crowds of well-wishers after helping his team to victory with an unbeaten 173 on the final day. Australia set a new test record (which stood until 1975) by scoring 404 in their second innings to win the game – 1948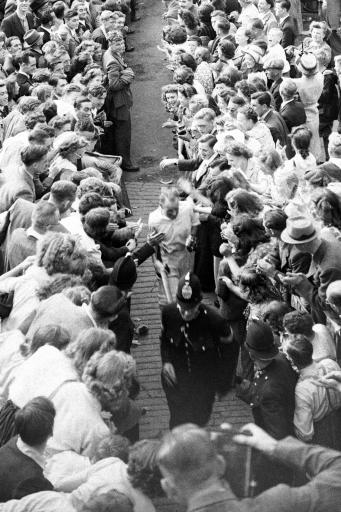 Australia's Mark Waugh, left, Ian Healy and Mark Taylor celebrate its Ashes win over England.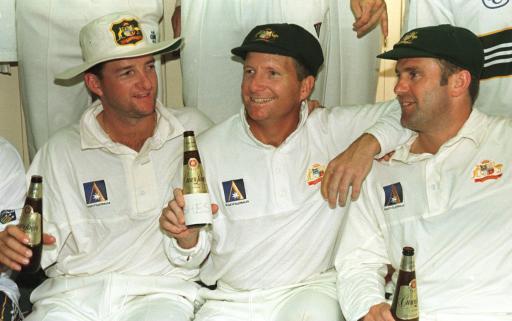 Australia's victorious cricketers celebrate after winning the sixth and final Cornhill Test, and the series, at the Oval. From left; Terry Alderman, Tim May, Merv Hughes and Tom Moody – 1989.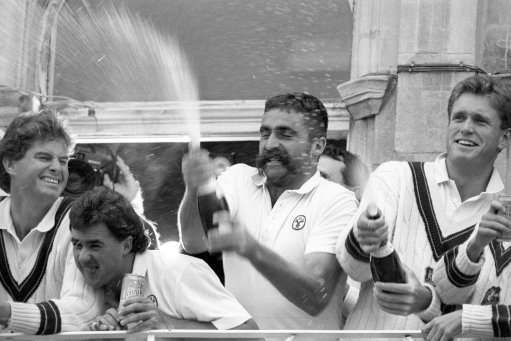 England team group: (back row, l-r) George Hirst, Arthur Lilley, Bill Lockwood, Len Braund, Wilfred Rhodes, Johnny Tyldesley; (front row, l-r) CB Fry, Stanley Jackson, Archie MacLaren, Ranji, Gilbert Jessop – 1902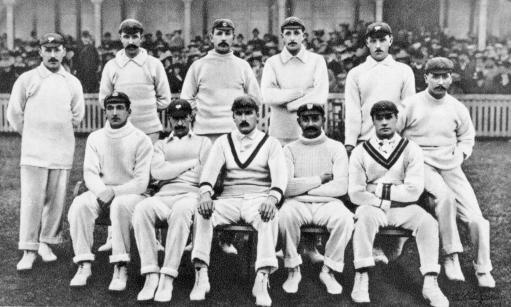 England captain Freddie Brown celebrates victory in the final test, his team's only win in the whole Ashes series – 1951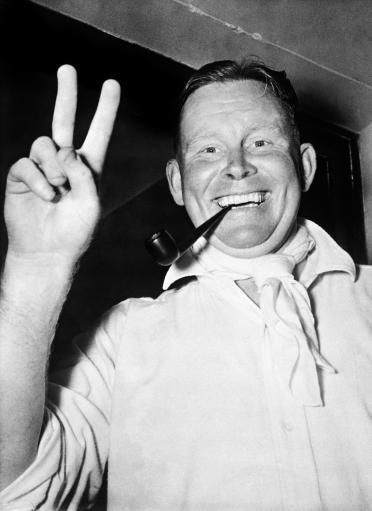 England win the fourth test and regain the Ashes. A spectator protects himself from the sun during the match – 1933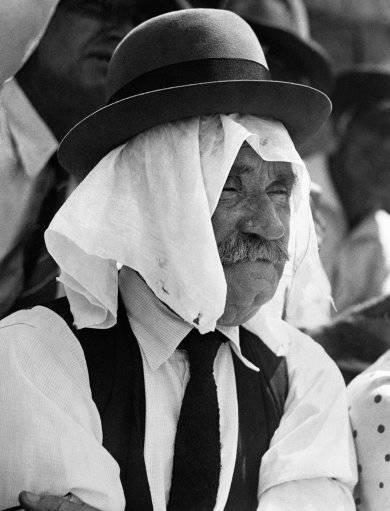 (L-R) England's Alan Knott and Australia's Alan Turner look on as Michael Angelow, the first streaker to intrude upon the field of play at Lord's, hurdles the stumps at the non-striker's end – 1975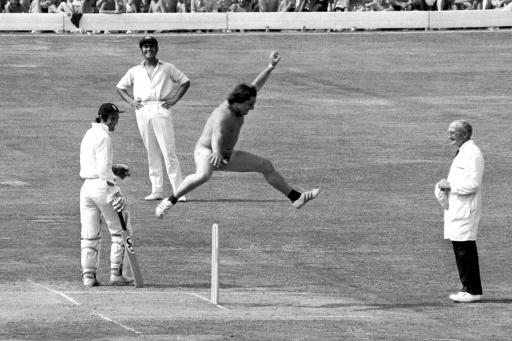 England's Fred Trueman toasts victory with a pint of bitter and a cigarette after compiling match figures of 11 wickets for 88 runs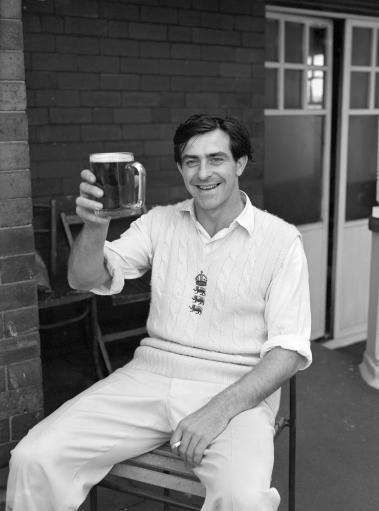 England's Geoff Boycott (r) shakes hands with a fan in a gorilla suit who decided to go for a stroll on the pitch during the last day of the fifth test – 1981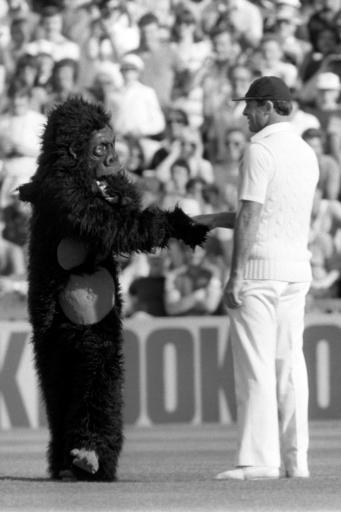 England's Geoff Boycott celebrates victory on the balcony at Trent Bridge with a glass of champagne – in a sherry glass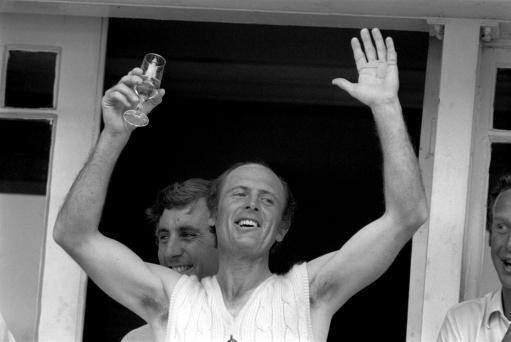 England's Ian Botham enjoys a pint of beer on the balcony at Edgbaston after helping England beat Australia by 29 runs to take a 2-1 lead in the Ashes – 1981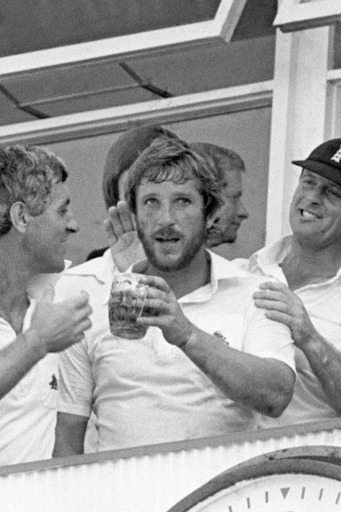 England's Jim Laker (l), who took nine wickets for 37 in the first innings, celebrates his performance with captain Peter May (r) – 1956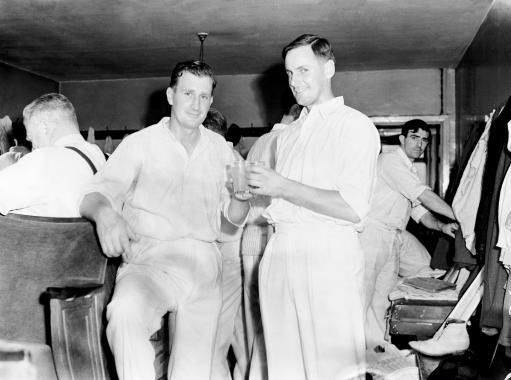 (L-R) England's Richard Ellison and David Gower celebrate winning the Fifth Test with a tipple or two – 1985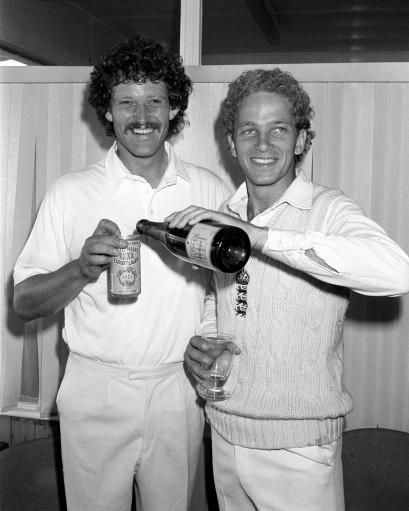 Fizzy shampoo for England's victorious captain, David Gower – holding a replica of the Ashes trophy – 1995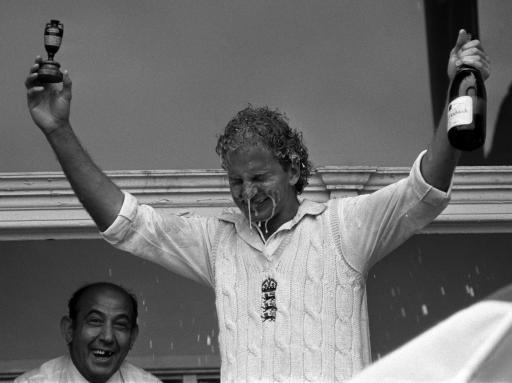 Phil Tufnell celebrates at the end with a bottle of Champagne and a cigarette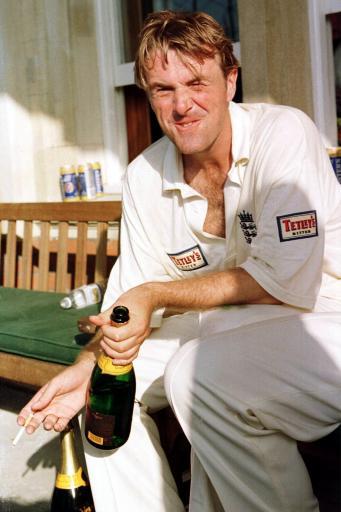 The England team that toured Australia: (back row, l-r) Arthur Lilley, Albert Knight, Arthur Fielder, Ted Arnold, Albert Relf, Len Braund; (middle row, l-r) Johnny Tyldesley, RE Foster, Pelham Warner, George Hirst, Bernard Bosanquet, Thomas Hayward; (front row, l-r) Bert Strudwick, Wilfred Rhodes