On November 16, 1975, Empire Pool (now named the Wembley Arena) hosted the Saturday Scene British Music Awards.
The biggest act on show was the Bay City Rollers.
Not many clips of Saturday Scene survive.
It was the first Saturday morning British TV program for children.
This short burst is from August 1974. It features one Bay City Roller Derek Longmuir and Sally James August 1974
This photo is of Sally James meeting Sparks.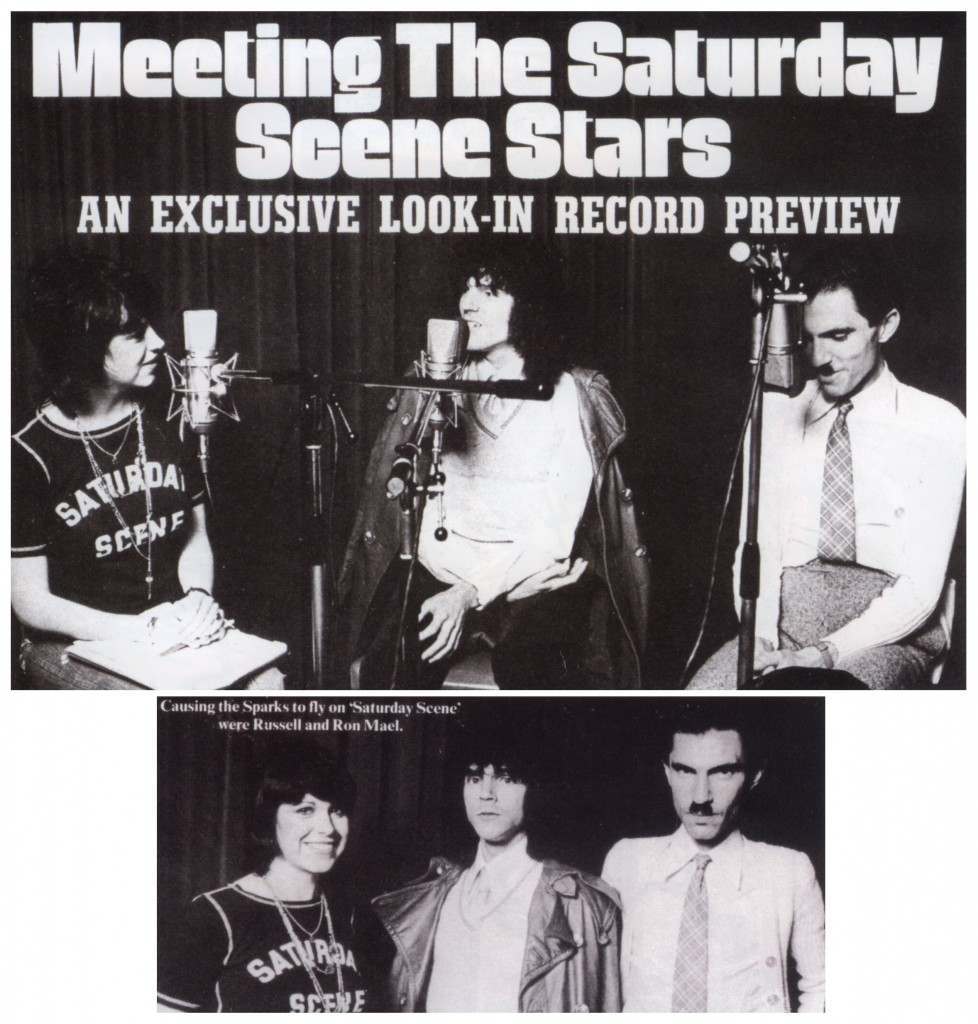 Saturday Scene ran from 1973 to 1977 on ITV (LWT):
IT WASN'T all TISWAS and SIX FIFTY-FIVE SPECIAL for the lovely SALLY JAMES. In the mid-70s she was the host of this, your typical Saturday morning kids' TV stuff (reading out letters, doing competitions, interviewing guests etc.) in between the likes of THUNDERBIRDS and assorted cartoonery. Occasionally followed at 11.00am (after a discreet break for JUNIOR POLICE FIVE) by a Saturday Scene Pop Scene special, featuring Sal's "tips for the top". Cartoons like the JETSONS, live action dramas like BEACHCOMBERS, film show CLAPPERBOARD and dismal magazine LONDON BRIDGE were all encompassed by the format. By '76 it mutated into SUPERSONIC SATURDAY SCENE, with Sal joined by MIKE MANSFIELD of the 'Sonic parish. Bought-in entertainment was boosted by SPACE 1999 – and deflated with TALES OF THE RIVERBANK. Towards the end they gave up even on that level of effort, and bunged a film like Charley's Aunt across the schedule instead.
It was a multi-media experience: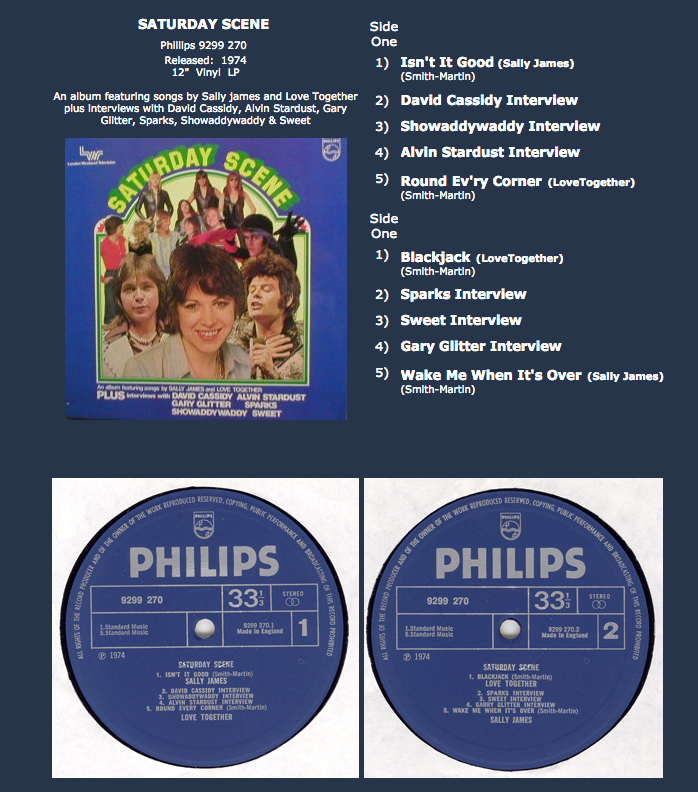 In this 1976 clip, Sally James interviews Queen's Roger Taylor. It's all wonderfully formal:
Soon Saturday morning telly on ITV was shaken up. Sally changed her outfit for Tiswas:
In this clip, Guys n Dolls singing Lets All Get Together from the 1975 Saturday Scene Awards TV Show.
Gary Glitter performed "Papa Oom Mow Mow". He won the award for "Best UK Male Artist".