Back in the prehistoric days before the internet and video games, kids derived enjoyment from the rotation of circular discs called "records".  There were musical records – but, for young boys, nothing beat the horror novelty record.
These came in a variety of forms – sound effects, scary stories, or "Monster Mash" style jams.  Here, for your viewing and listening pleasure is a generous helping of just such old-school horror novelty records.  I"ve included YouTube links to their audio. Enjoy!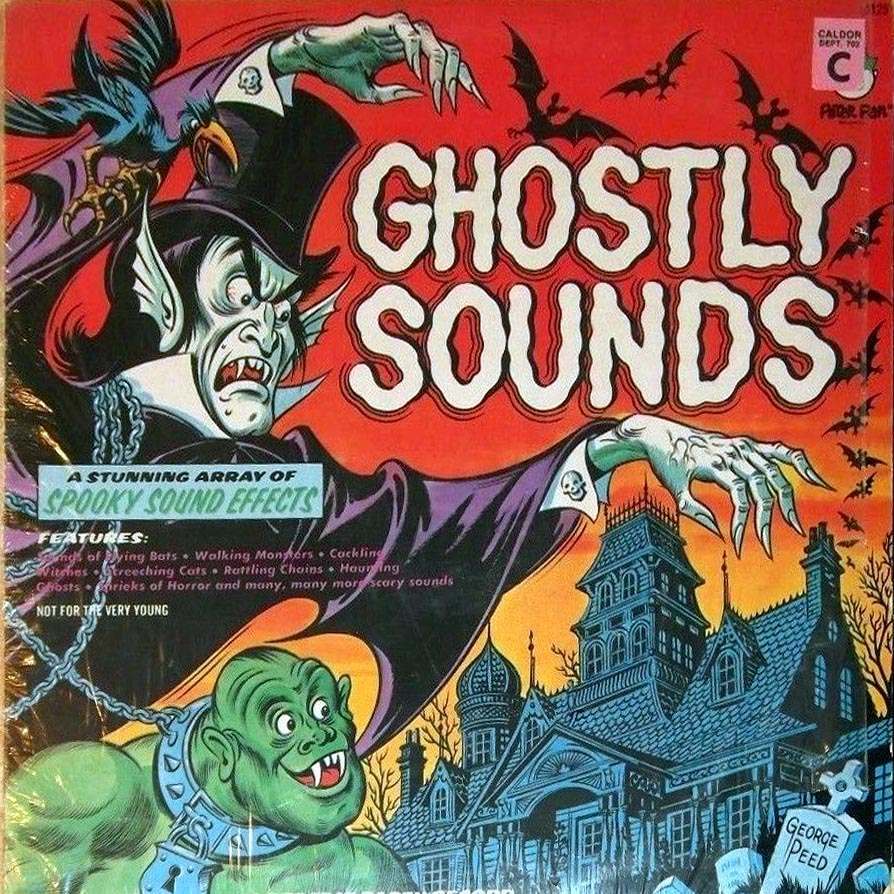 Ghostly Sounds (1975)
Not all horror novelty records were for the young'uns…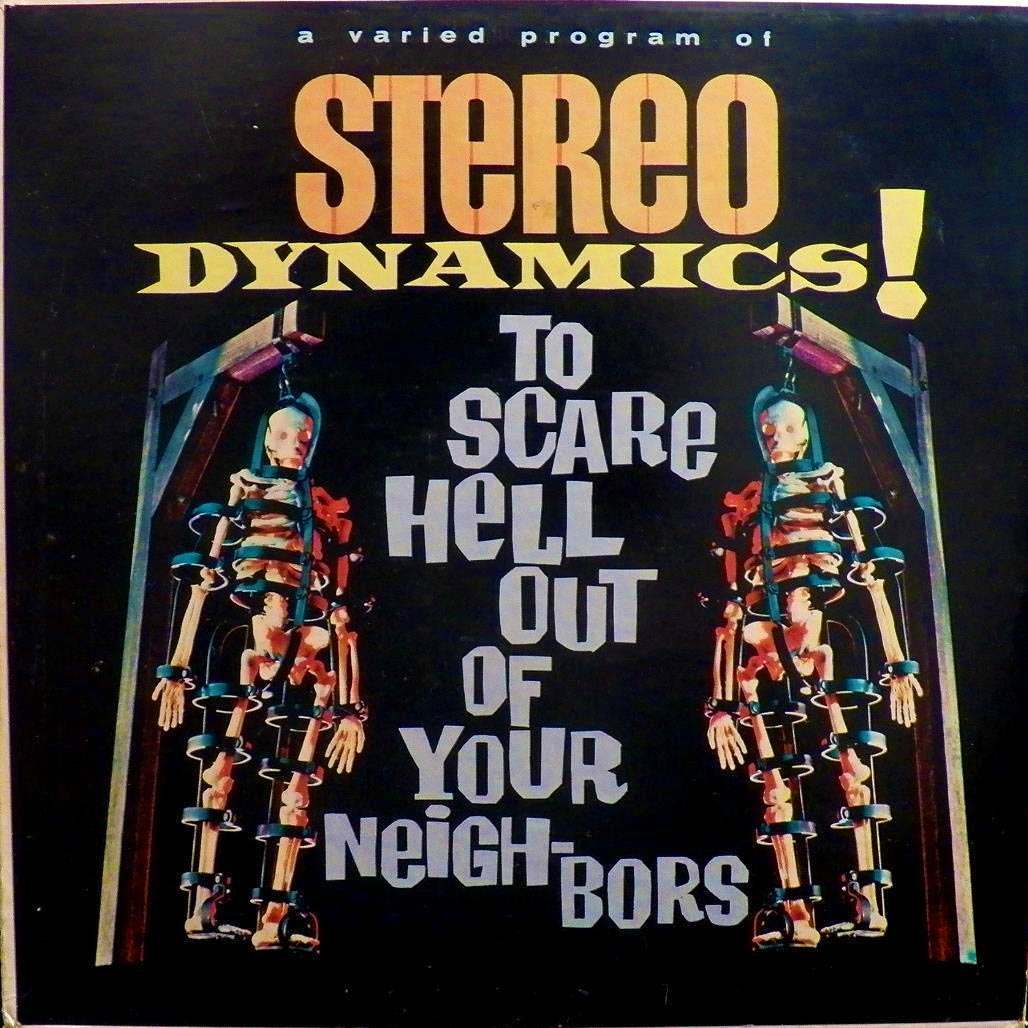 When this was released, stereo was a relatively new technology in home entertainment.   If you just purchased a new hi-fi with this capability, naturally, you'd want records that accentuated the stereo feature.
The back reads "To test your stereo equipment…. or scare the hell out of your neighbors."  So, there's two options for you.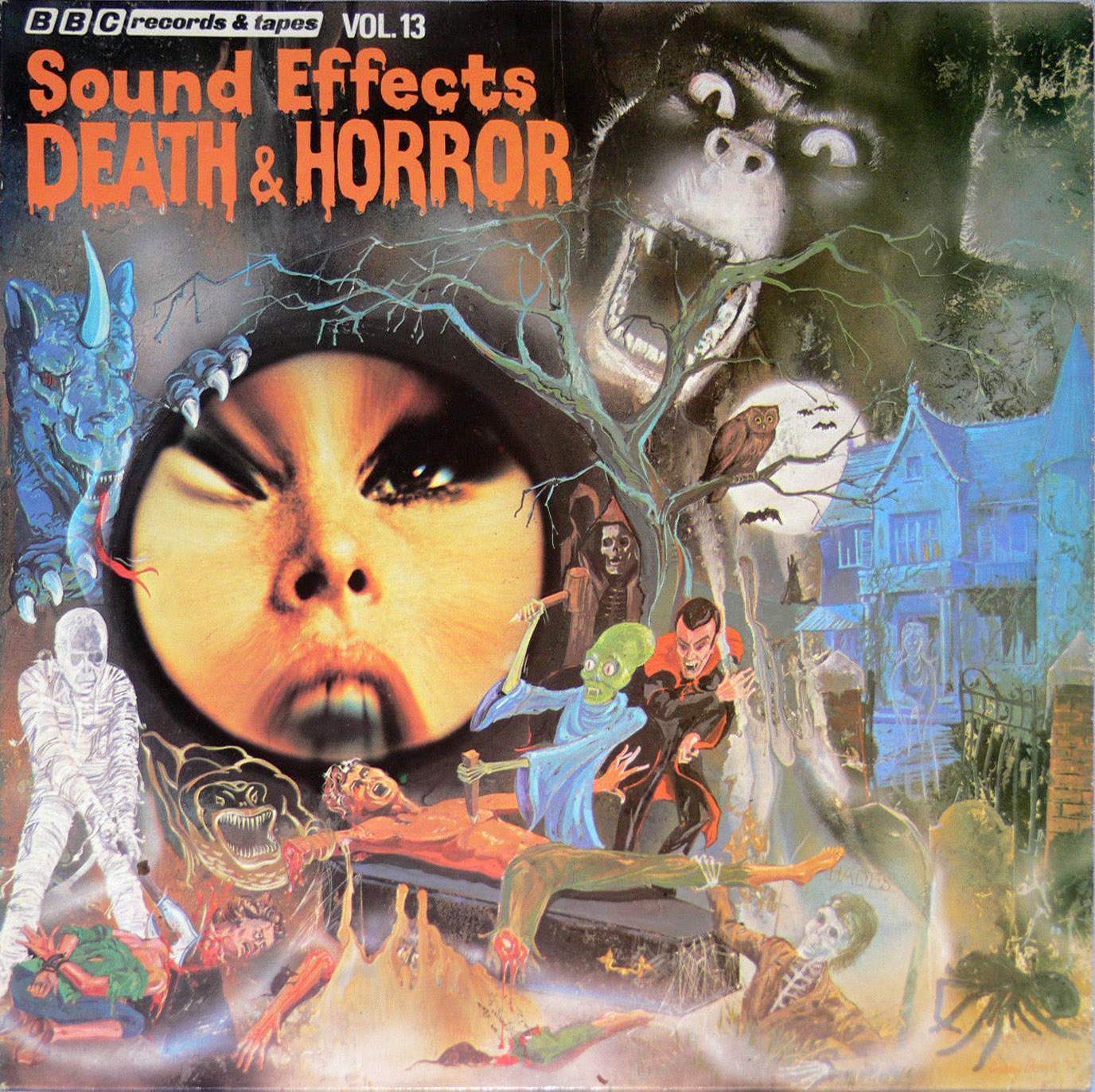 BBC Sound Effects Vol. 13 – Death & Horror', 1977.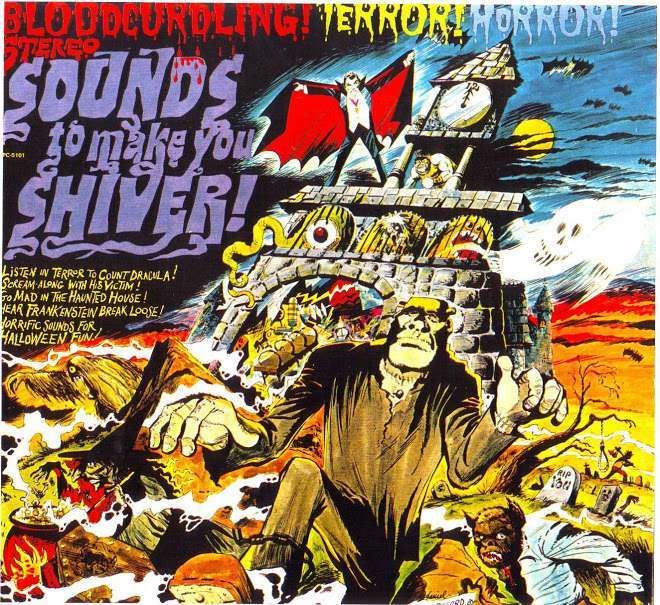 You just can't top Sounds to Make You Shiver! (1974) as the greatest horror themed record of all time. From a child's perspective, it's got it all – especially for children of the 70's, who were completely monster crazy. Could you possibly portray the joy of Halloween and with more enthusiasm than this?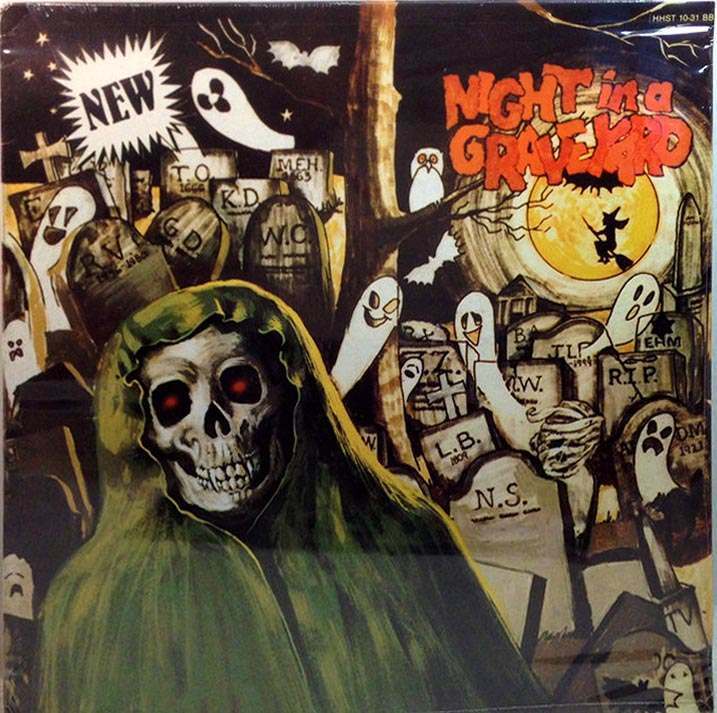 Night in a Graveyard (1985)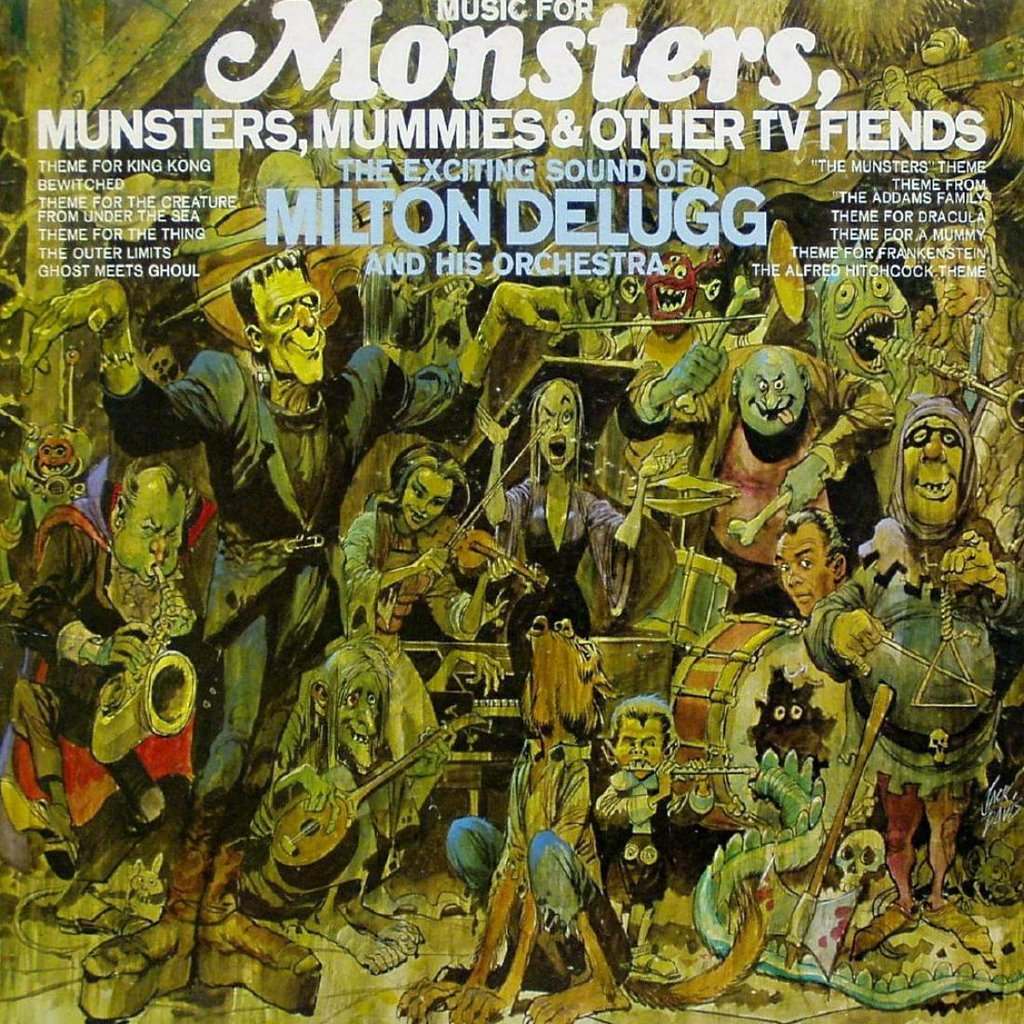 Milton Delugg was the band leader for The Gong Show and composed the score for Santa Claus Conquers the Martians. 
The cover it is by Jack Davis, who always delivers the goods. Of course, it's shouldn't be surprising that the former EC artist for Tales from the Crypt would make a fantastic album cover.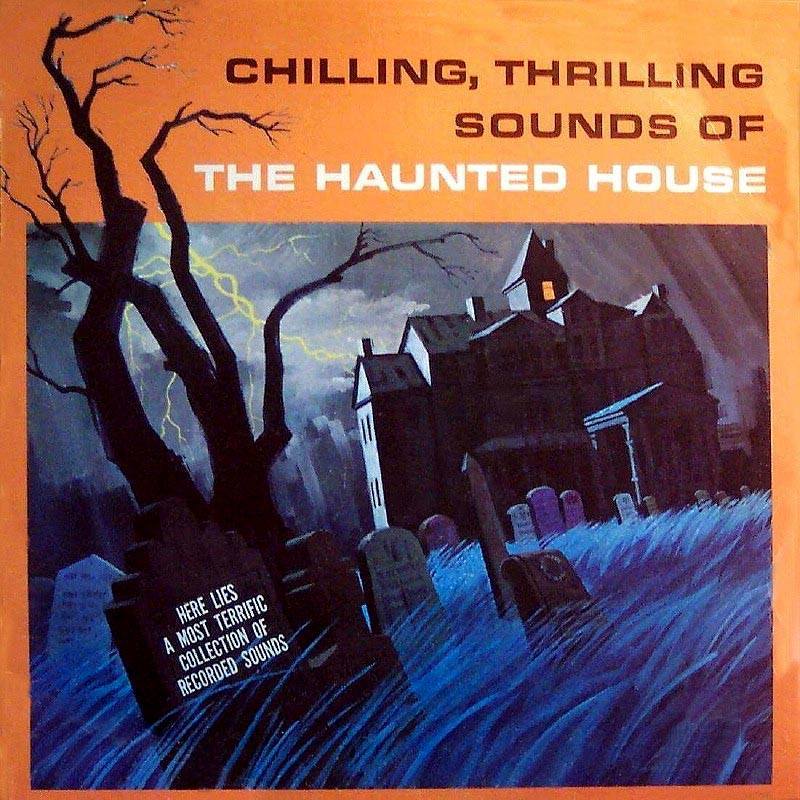 Any child of the 1960s or 70s who got into Halloween/scary sound effects records will have fond memories of this one – a well-loved classic.  Side 1 had stories, Side 2 the effects, and it came with an illustrated book.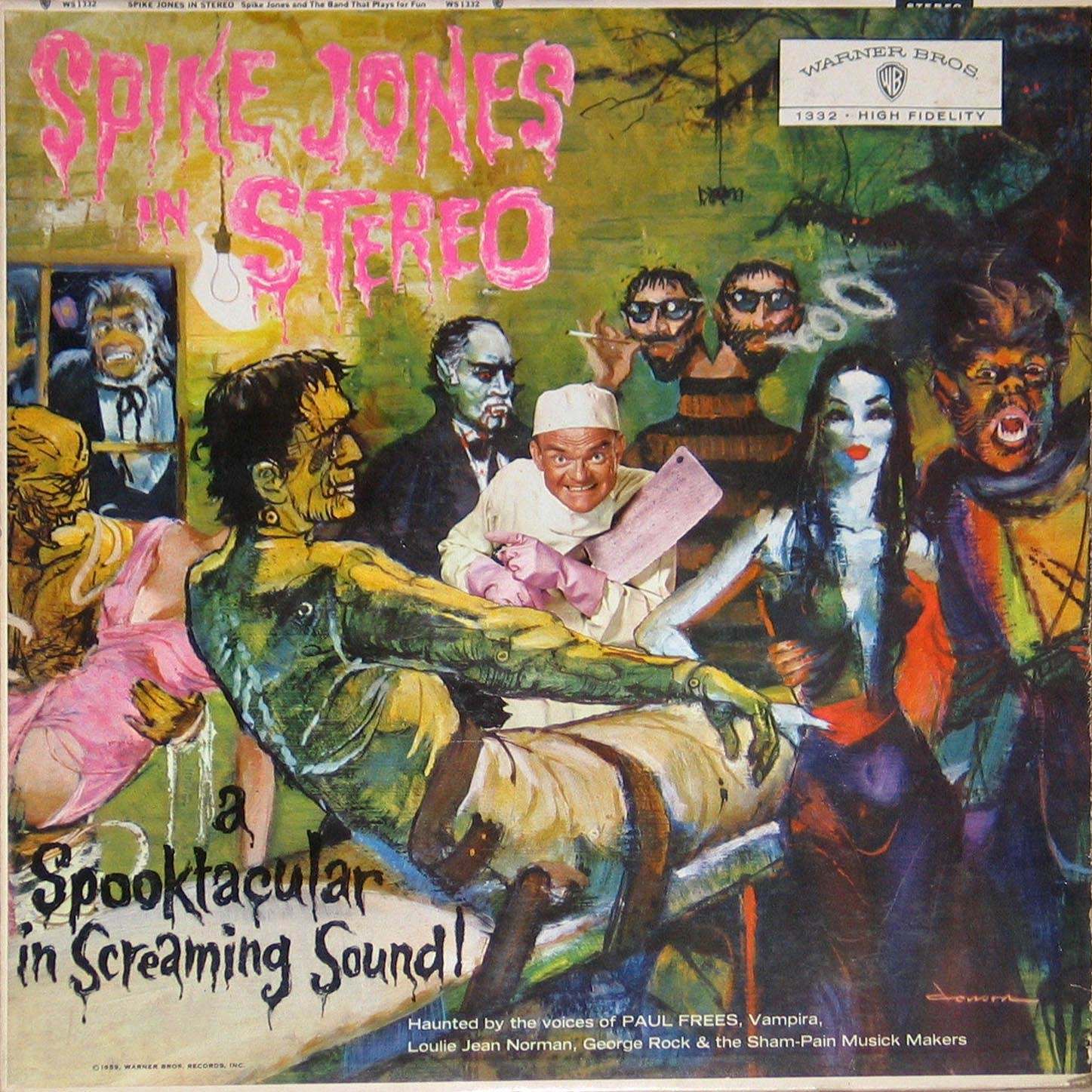 A Spooktacular in Screaming Sound! (1959) Spike Jones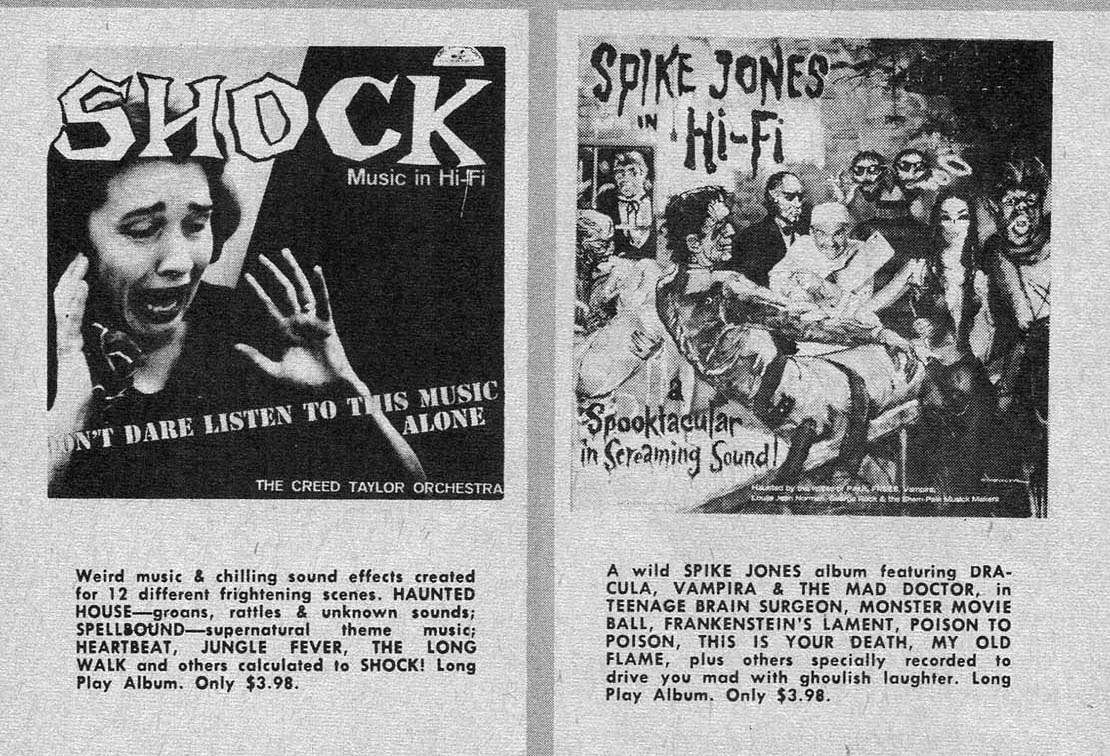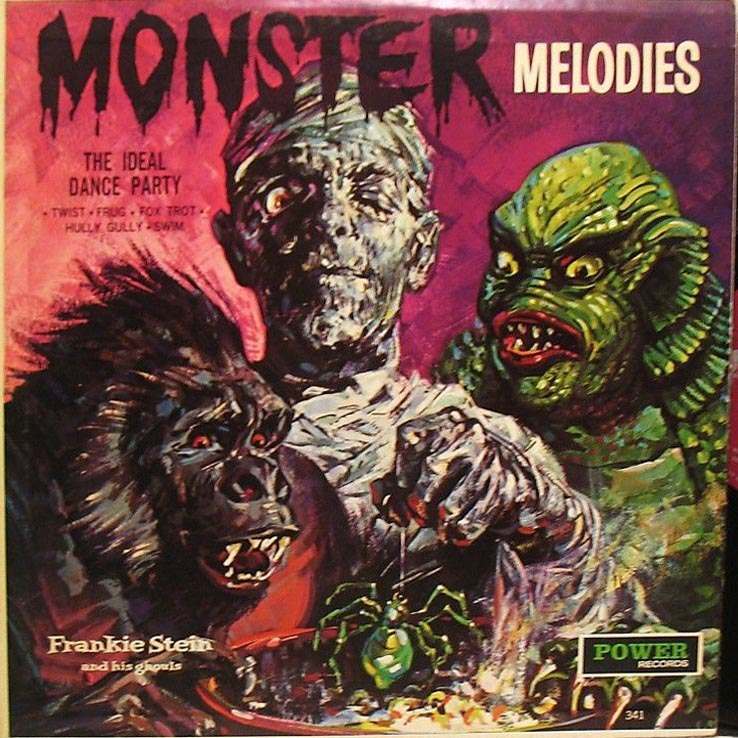 Frankie Stein And His Ghouls ‎– Monster Melodies (1965)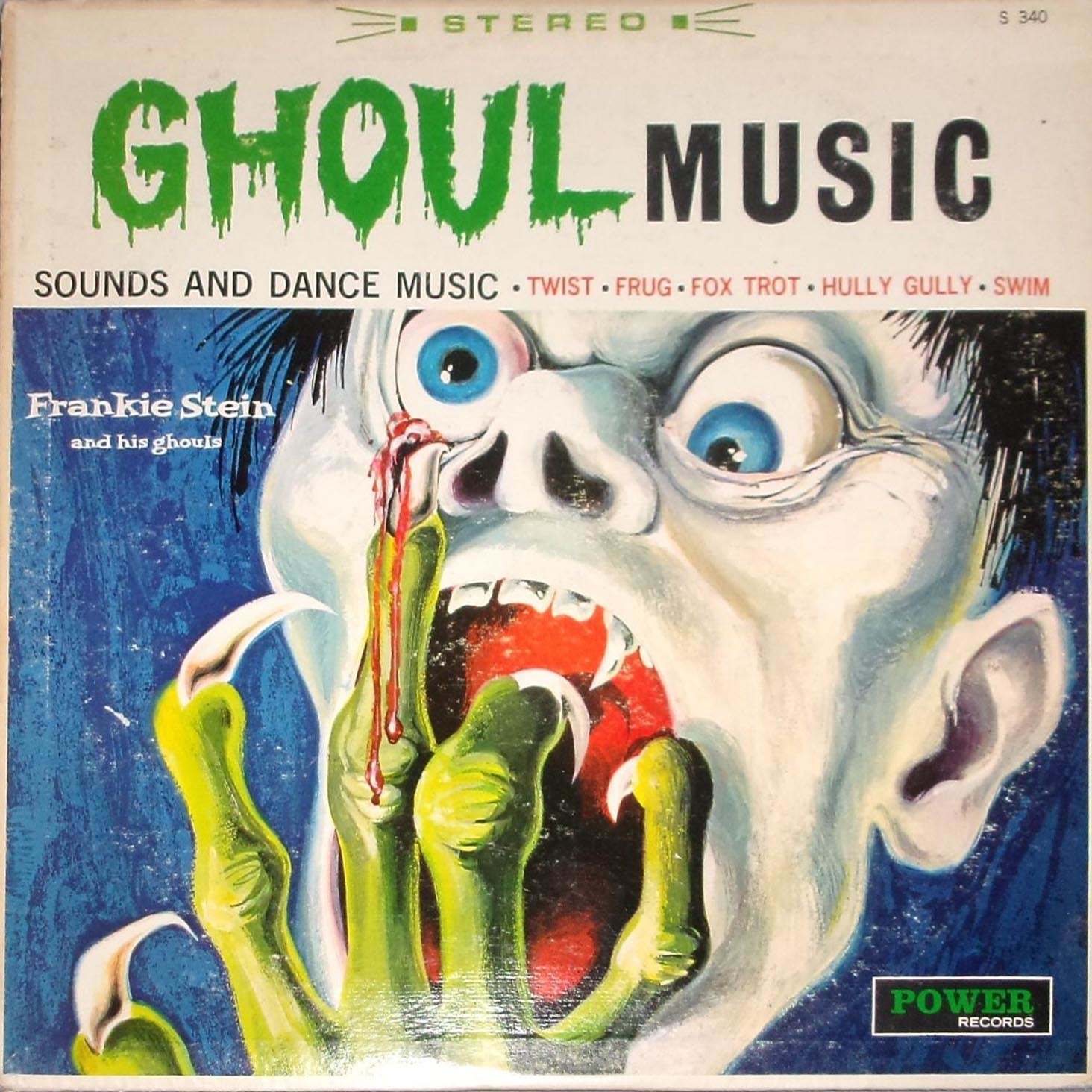 Another classic by Frankie Stein – Ghoul Music (1965)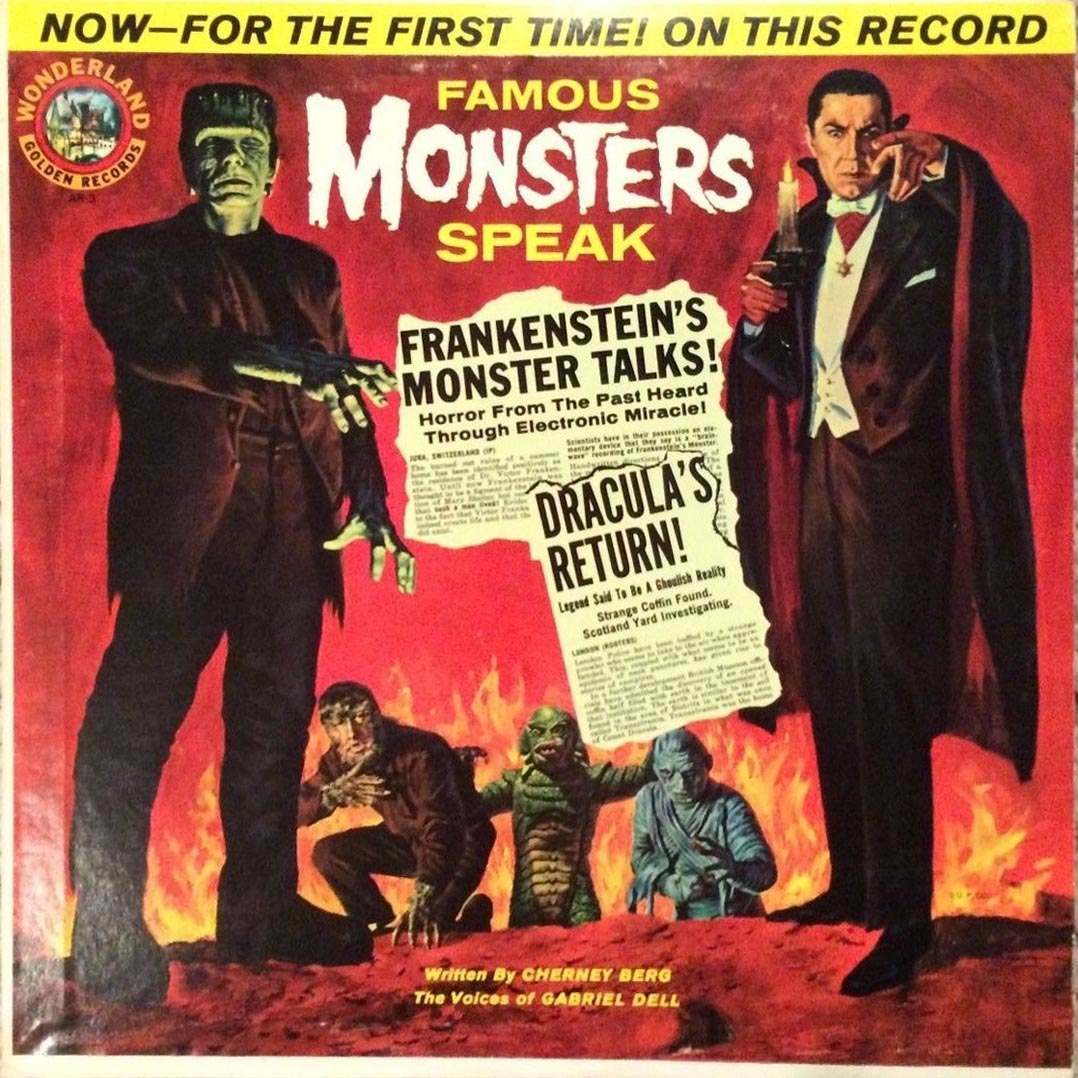 Famous Monsters Speak (1963)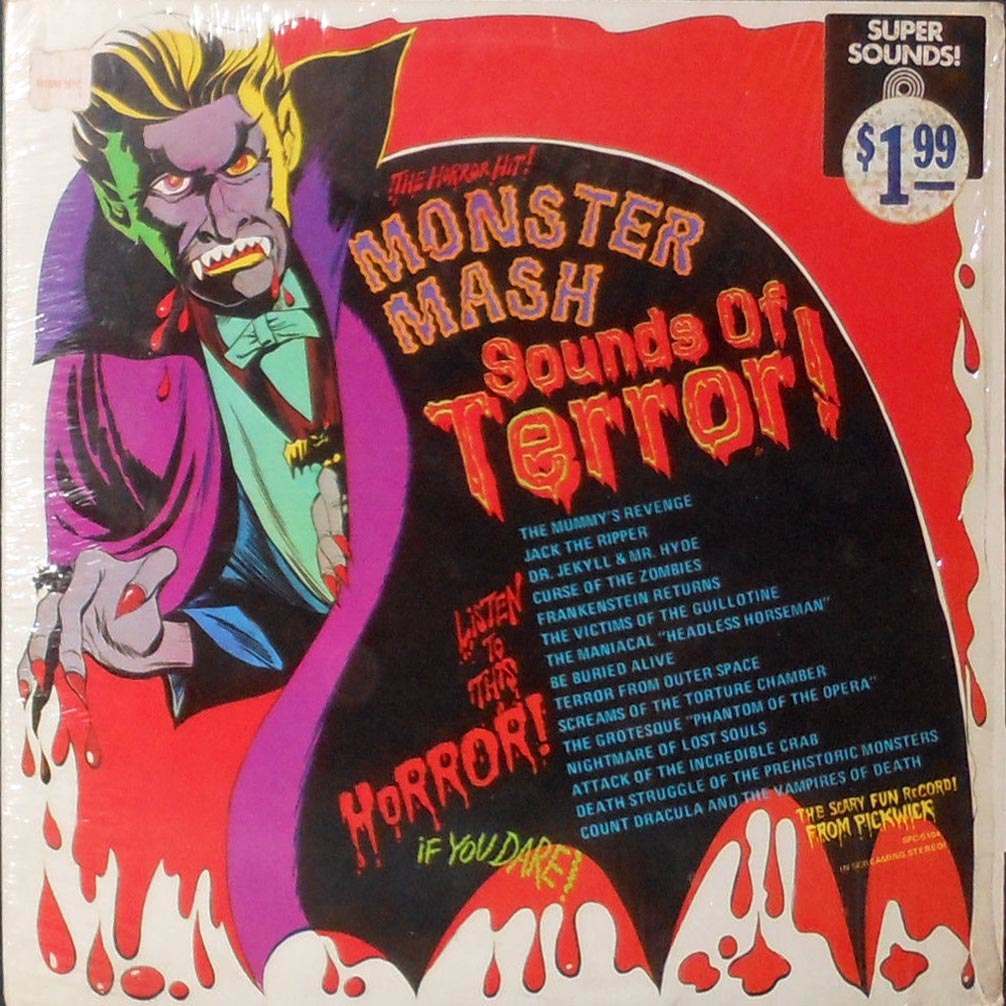 Sounds of Terror (1974)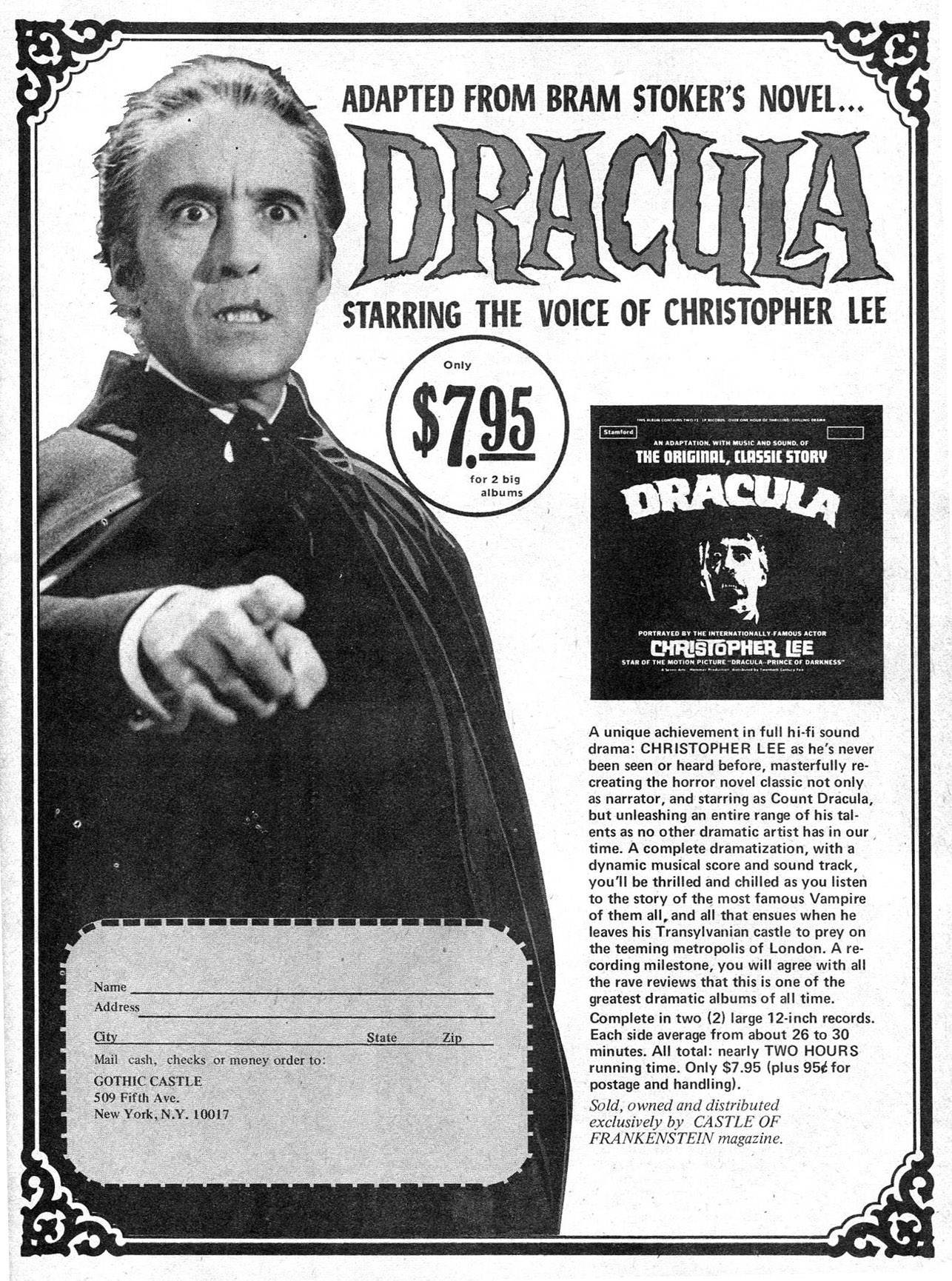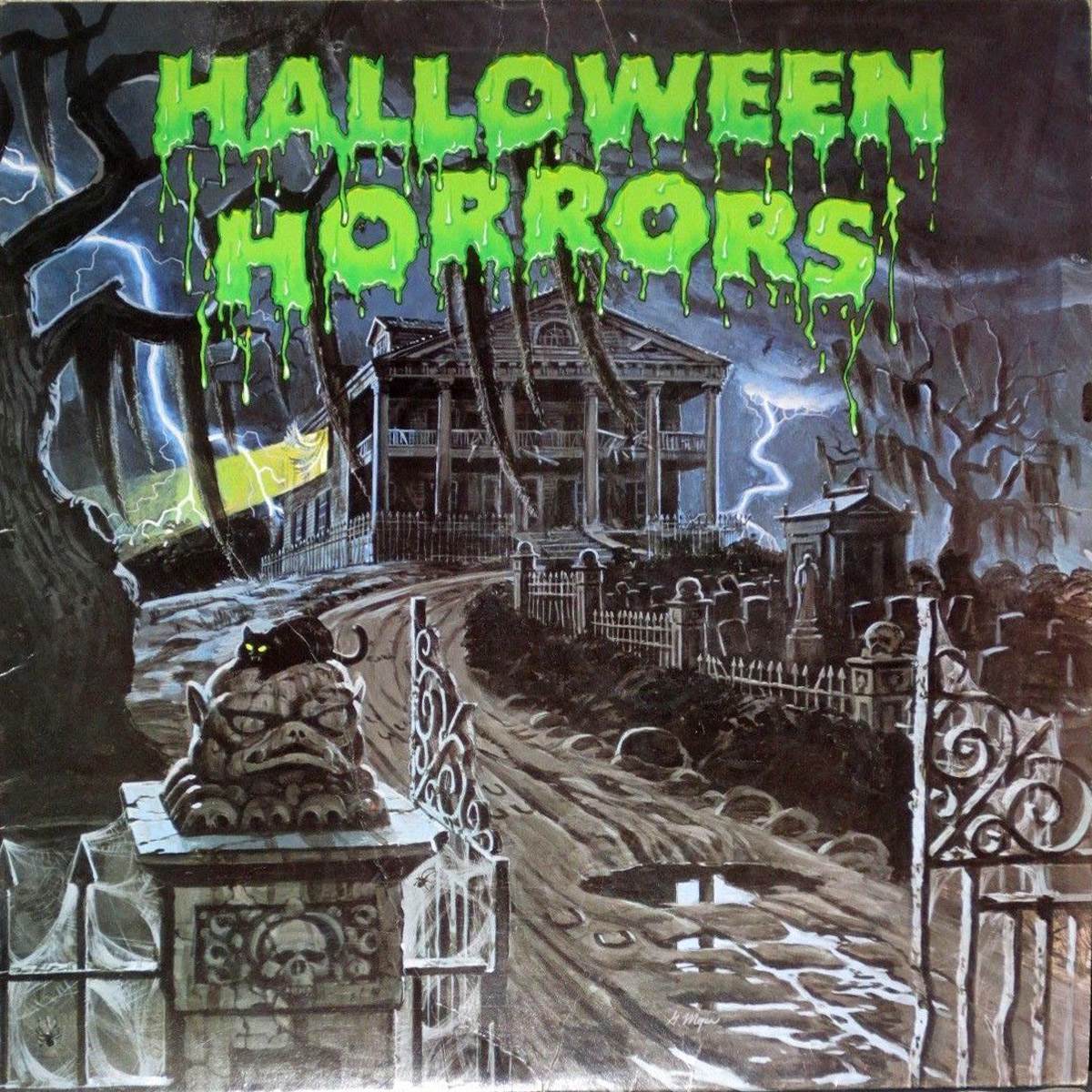 Halloween Horrors (1977)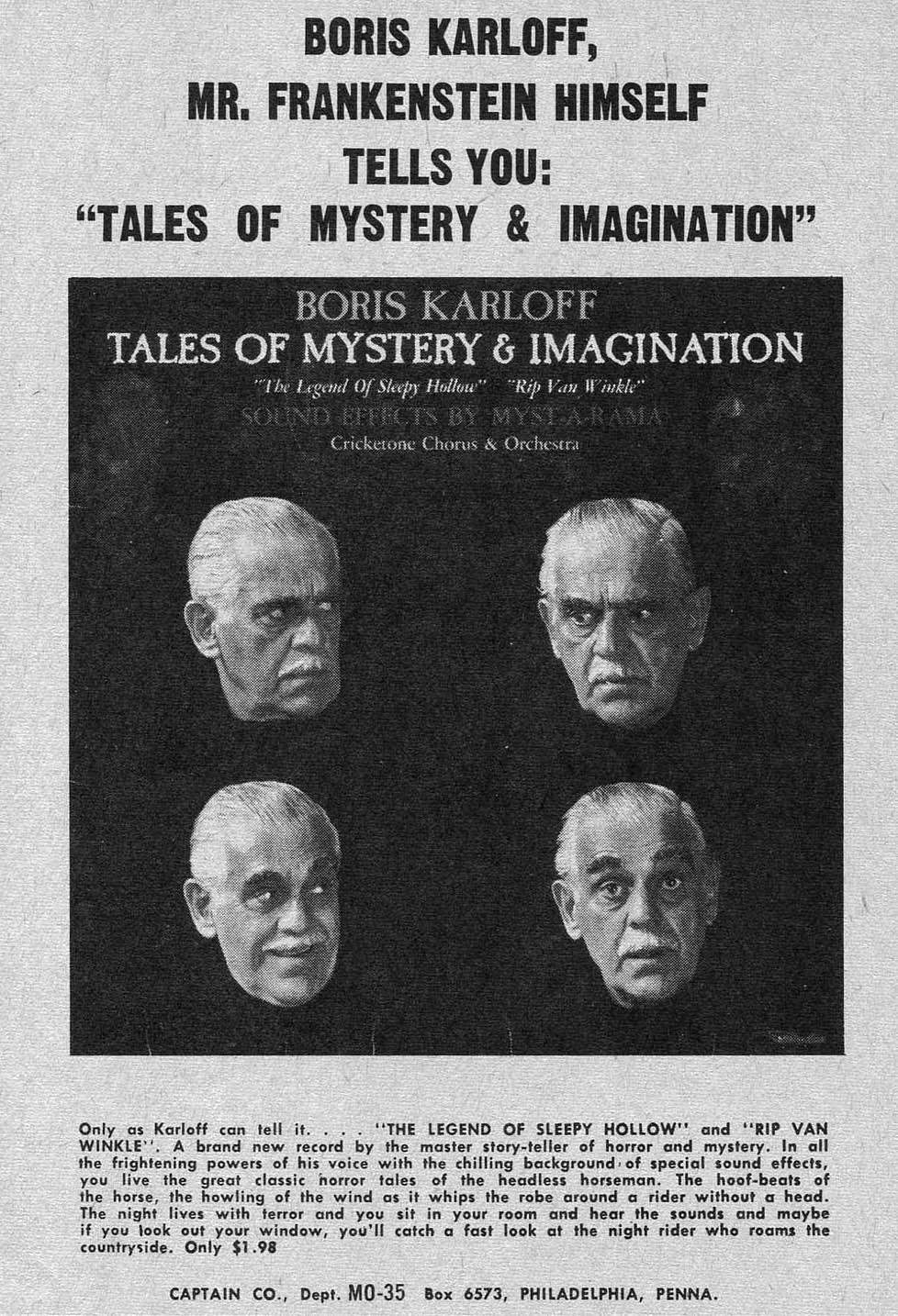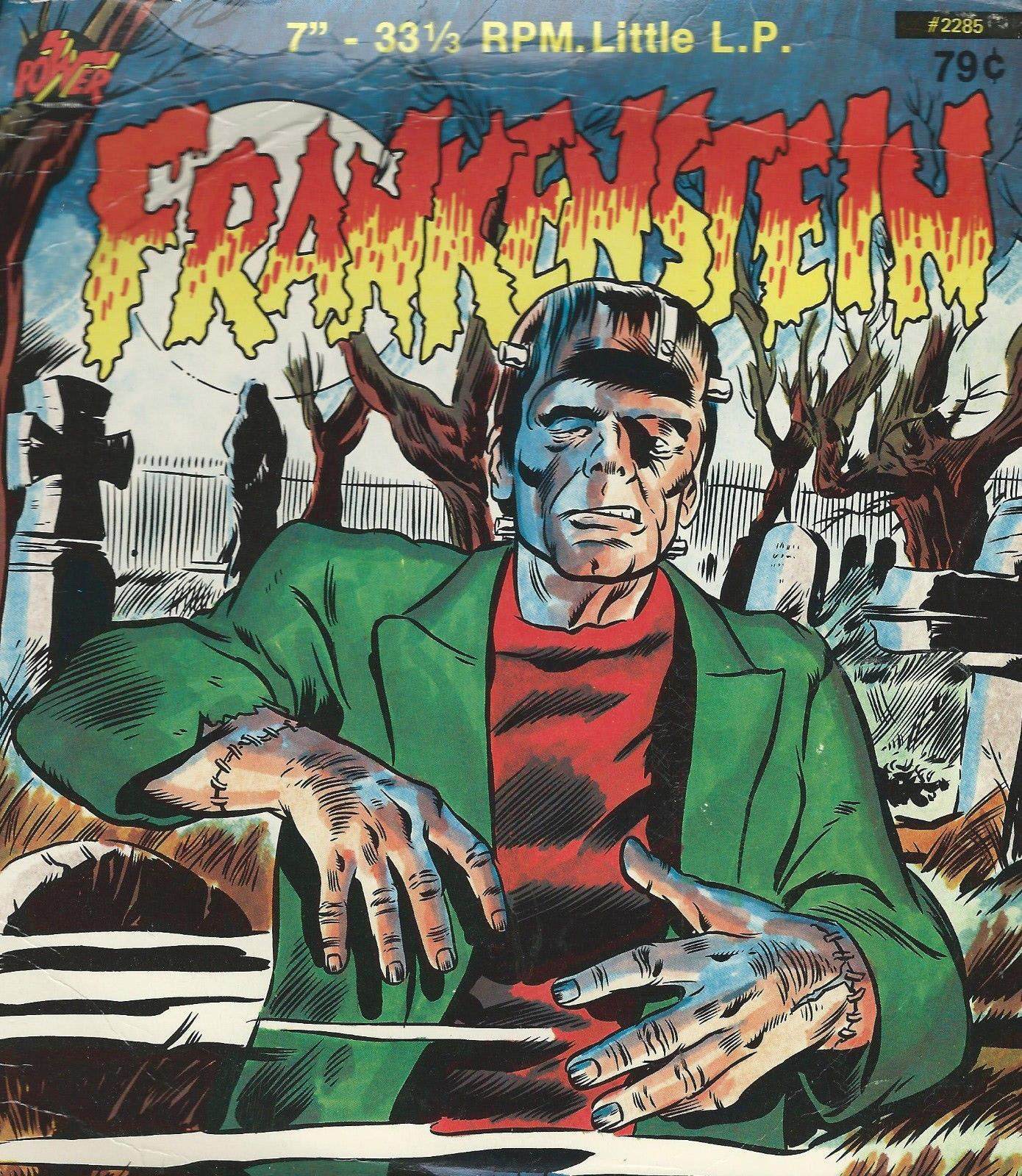 The Monster of Frankenstein (1974)
THE END