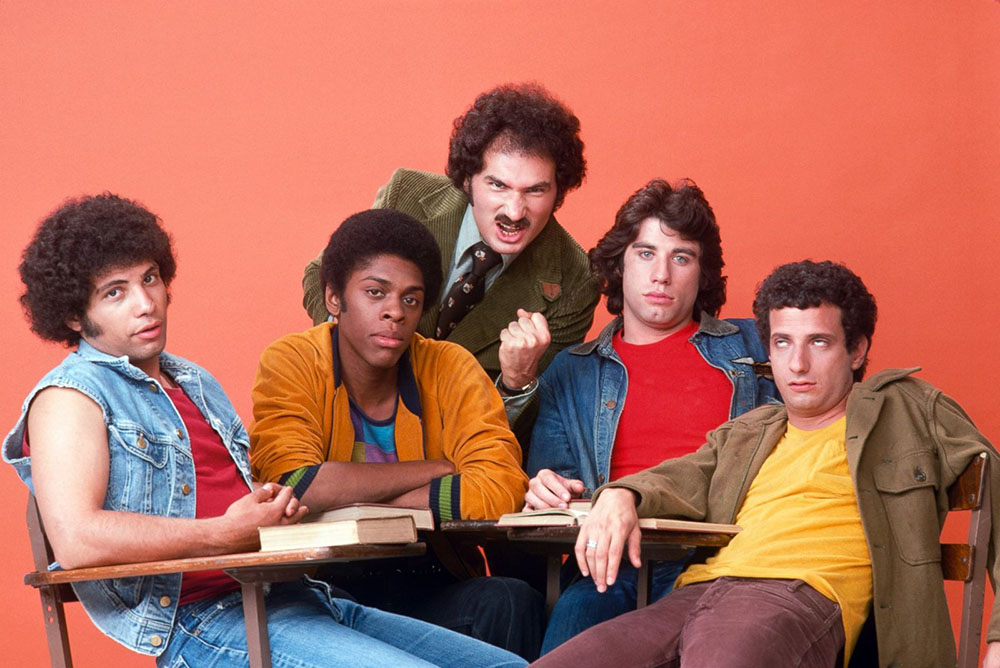 Have you ever looked up an actor on Wikipedia or IMDb and started going down a rabbit-hole of tracing the actor's wild and unusual  connections?
Well, that's exactly what I did with several "Welcome Back, Kotter" cast members – and in six short connections, wound up in unexpected places.  Sure, it was a silly exercise – but a lot fun, and definitely will enhance your trivia skills.  Let's give it a whirl…
ROUND 1: THE SIX DEGREES OF FREDDIE "BOOM BOOM" WASHINGTON
In which we travel from Lawrence Hilton-Jacobs (Boom Boom) to Andy Warhol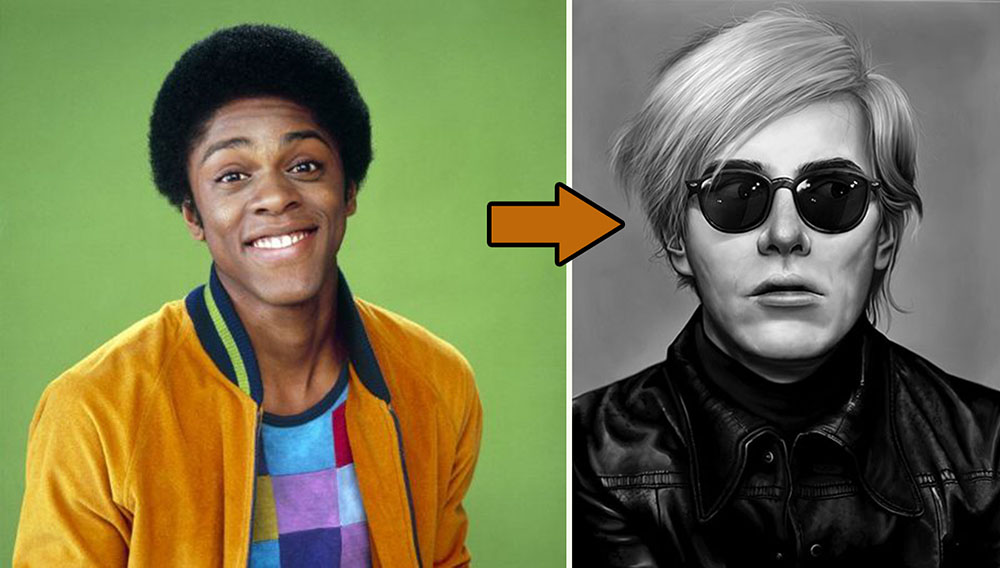 1. Lawrence Hilton-Jacobs produced and sang backup vocals for the disco single "Let Me Do It" by Halo. According to Wikipedia it is "considered among many soul collectors as a modern soul masterpiece". It's a good little disco tune, but a "masterpiece" may be a stretch.
2. The drummer for the song is none other than James Gadson, considered to be the most recorded drummer in R&B history. He's on drums for Gloria Gaynor's "I Will Survive" and "Dancing Machine" by the Jackson 5, and his resume extends back to Sinatra and Ray Charles.
3. Gadson performed on a Beck album and is featured prominently in his music video "Think I'm in Love".
4. In 2004, Beck married Marissa Ribisi, who played the ginger intellectual Cynthia Dunn in Dazed and Confused.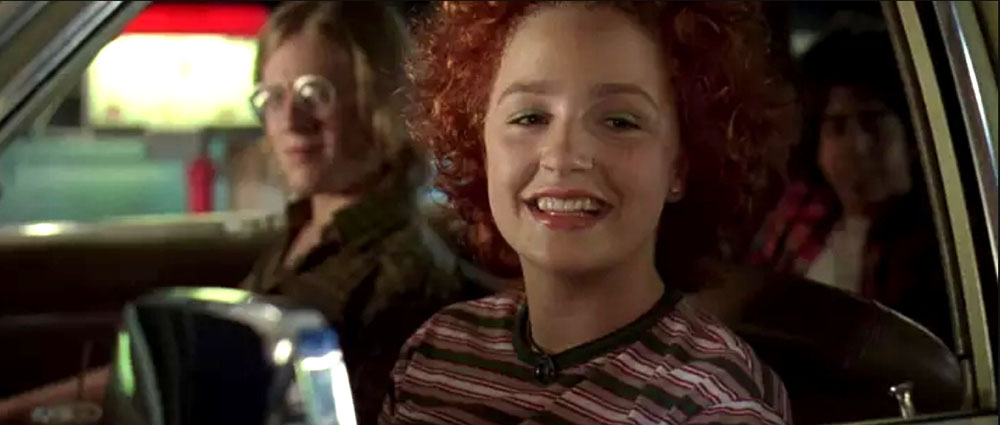 5. Strangely enough, Marissa (and her twin brother, Giovanni) were delivered by Beck's mother, Bibbe Hansen!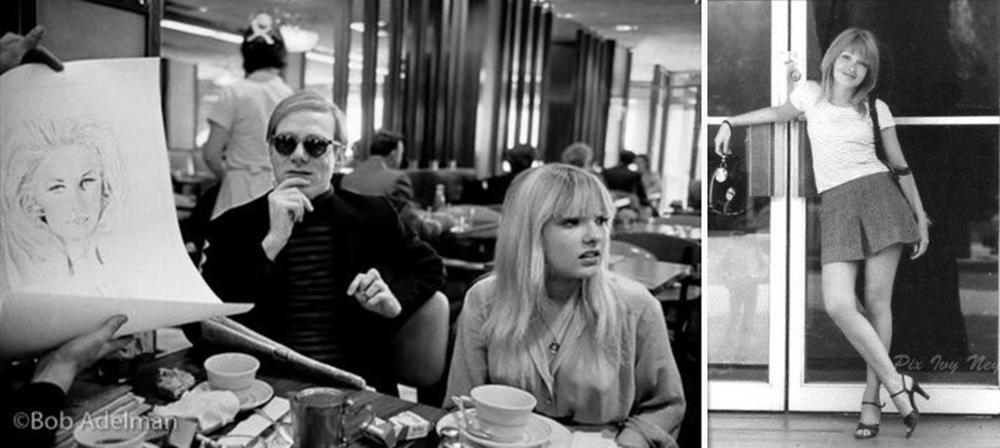 6. Bibbe Hansen, was a prominent member of the Andy Warhol crew. Her father was a part of Warhol's factory, and Bibbe herself starred in several Warhol movies including Prison with Edie Sedgwick.
ROUND 2: THE SIX DEGREES OF JUAN EPSTEIN 
In which we travel from Robert Hegyes (Juan Epstein) to the development of the epoxy coating on airbags that will safely carry spacecraft onto distant planets.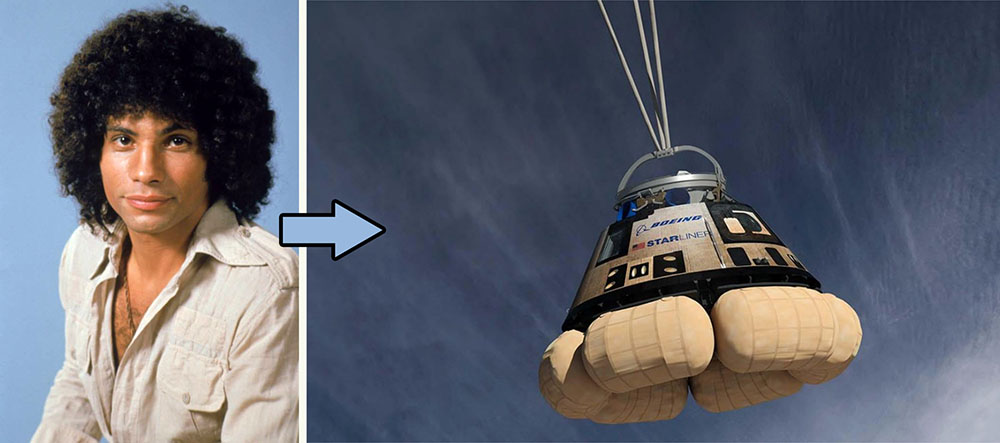 1. Robert Hegyes is the cousin of Jon Bon Jovi
2. Jon Bon Jovi is in a band with guitarist Richie Sambora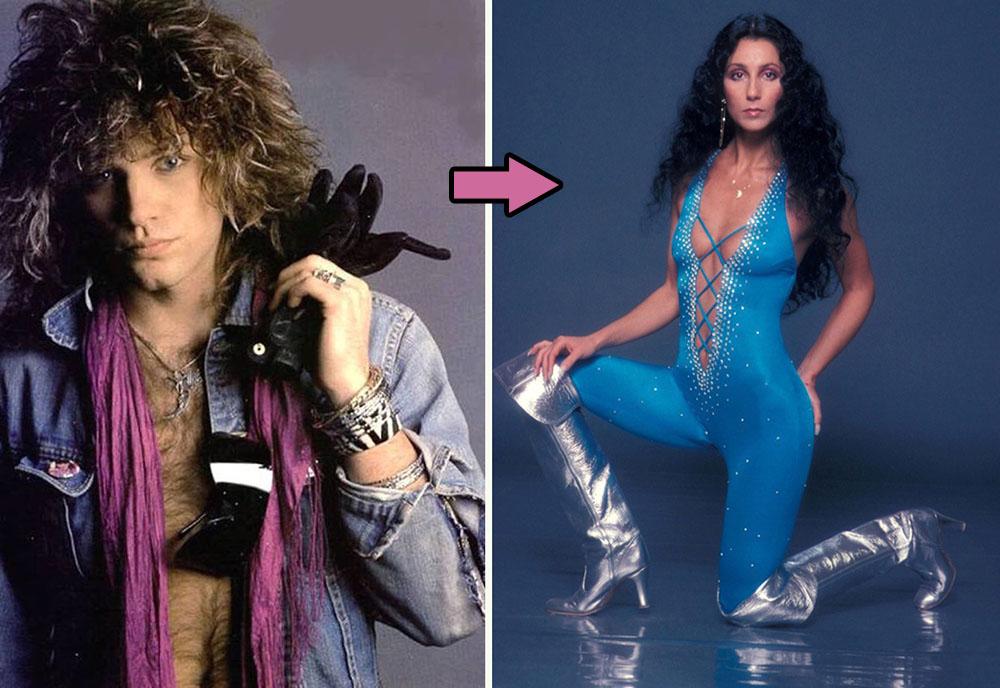 3. Sambora dated Cher
4. Cher starred in the film Good Times directed by William Friedkin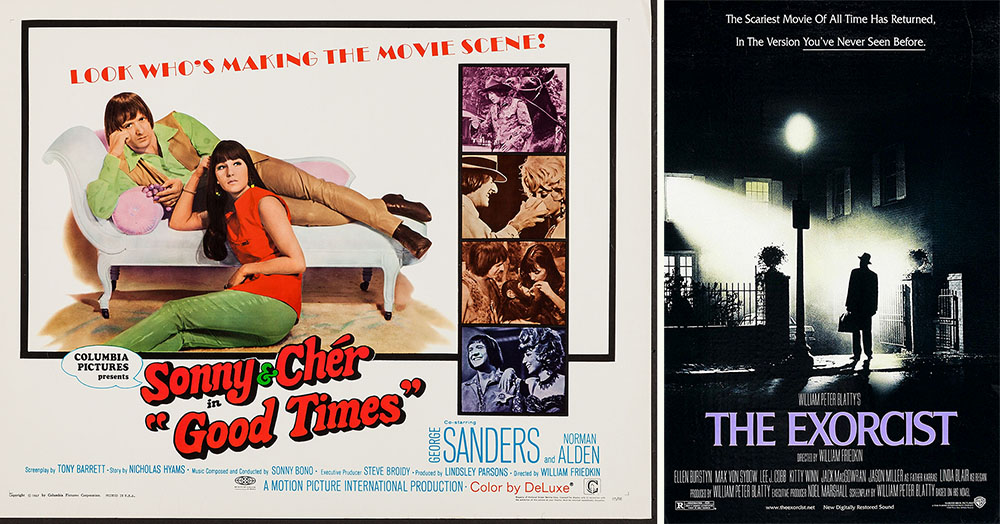 5. Friedkin directed The Exorcist which was based on the supposed real life exorcism of Ronald Hunkeler who is a NASA scientist
6. Hunkeler developed a material that will keep inflatable deployment systems rigid and operational for future spacecraft landings
ROUND 3: THE SIX DEGREES OF MRS. KOTTER
In which we travel from Marcia Strassman (who played Julie Kotter – Mr. Kotter's wife) to The Girl from Ipanema.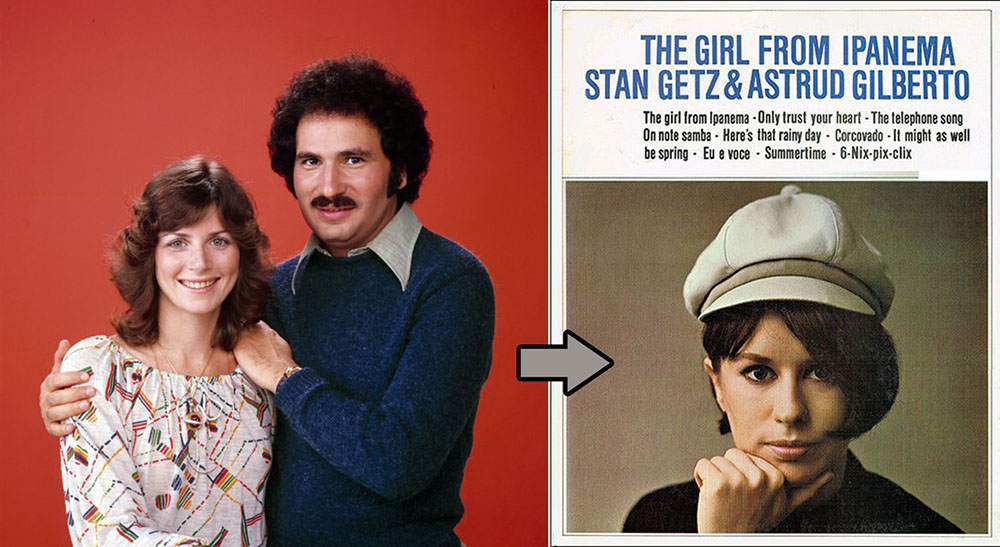 (1) Marcia Strassman actually had a recording career in the late sixties. Her song "The Groovy World of Jack & Jill" was released in 1967.
Her other recordings were typical hippie fare like "The Flower Children" , a song written by Jerry Goldstein, the producer behind the group War ("Lowrider" and "Why Can't We Be Friends?"), writer of "My Boyfriend's Back" and a member of the Strangeloves who originally wrote the song "I Want Candy" covered by Bow Wow Wow.
(2)  Another Strassman recording was "Star Gazer" which was produced by the legendary Kim Fowley. Fowley is well known in California as the original "Mayor of Sunset Strip"and produced and wrote literally hundreds of songs during the sixties including the novelty records "Alley Oop" and "They're Coming to Take Me Away Ha-Haaa!".
(3) Fowley is perhaps best known as the producer/manager for the Runaways. He was sued by the lead singer, Cherie Curie, for sexual abuse.
(4) Cherie Curie was married to Robert Hays – the actor well known for his role as Ted Stryker in Airplane! and Airplane II: The Sequel.
(5) In Airplane II: The Sequel, the character Elaine has long-since left Ted Striker (Hays) and is now engaged to one of the flight crew played by Chad Everett.
(6) Chad Everett starred in Get Yourself a College Girl (1964). The film is notable in that it features an appearance by Astrid Gilberto, the singer of "The Girl from Ipanema"!
ROUND 2: THE SIX DEGREES OF ARNOLD HORSHACK
In which we travel from Ron Palilo (Arnold Horshack) to former US vice president, Al Gore.
1. Arnold Horshack illustrated the children's book The Red Wings of Christmas which was written by Wesley Eure
2. Wesley Eure was the star of "Land of the Lost" which featured the famous basketball player Bill Laimbeer as a Sleestack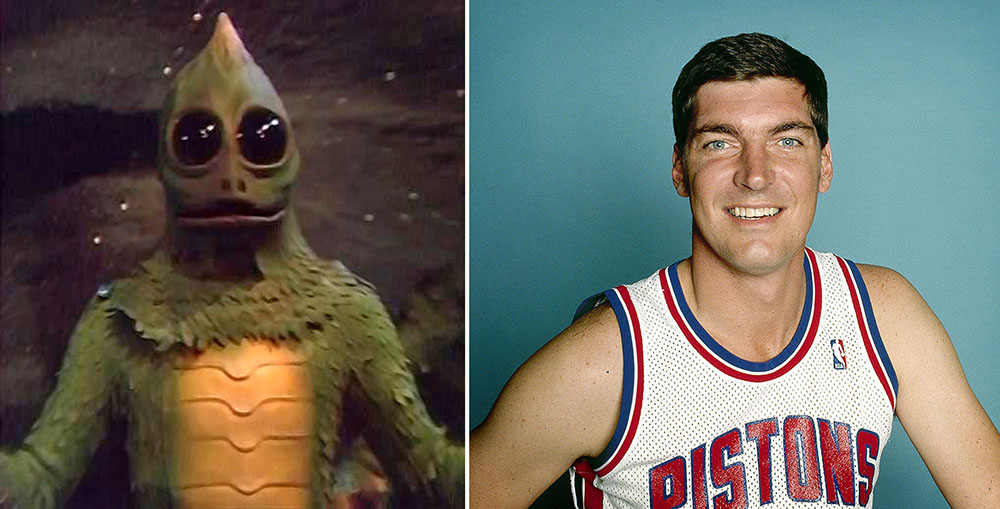 3. Bill Laimbeer was called a motherf***er by The Beastie Boys in their song "Tough Guy"
4. Beastie Boy Adam Horovitz's father, Israel Horovitz wrote the screenplay for the Al Pacino film Author! Author!
5. Author!Author! was directed by Arthur Hiller who also directed Love Story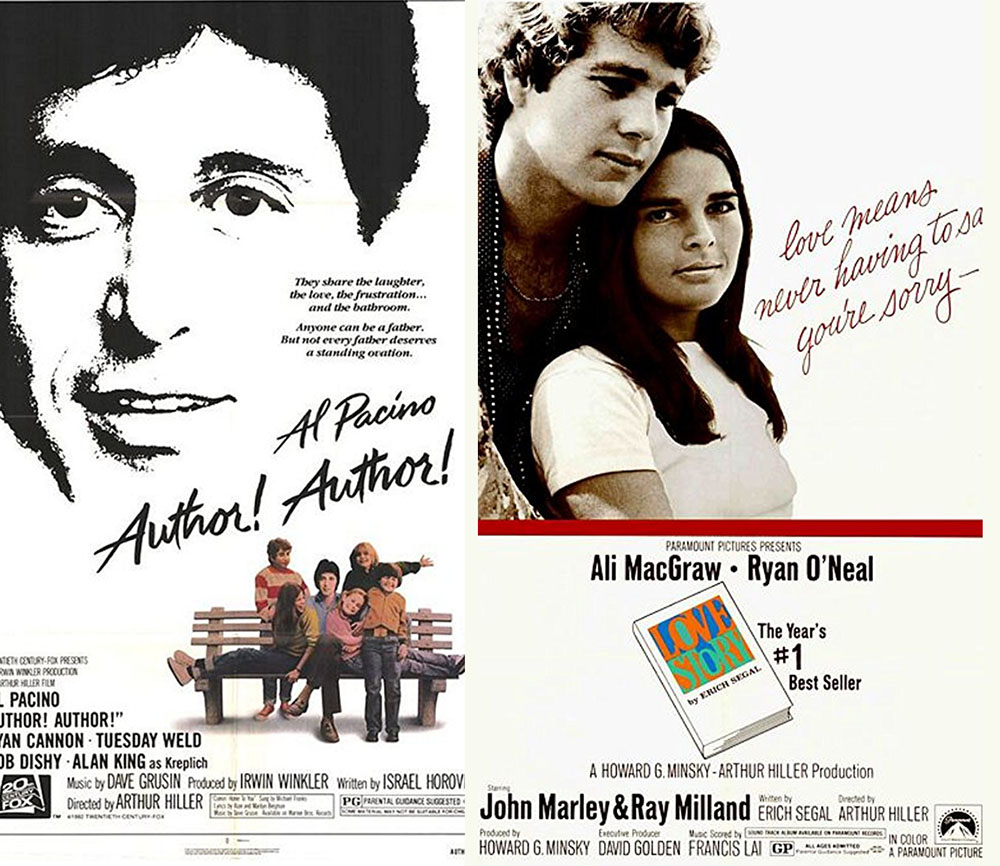 6. The two main characters in Love Story were patterned after former Vice President Al Gore and his wife Tipper
And there you have it.  Wasn't that fun?