Car radios had been around for a few decades, but it was the 1970s when the car stereo became a high-tech chick magnet. Thanks to advances in technology and the advent of the 8-track, and also thanks to millions upon millions of Baby Boomers coming of age, the car stereo experienced a new age in the seventies.
If you wanted to get lucky with the ladies, you better make sure the Frampton Comes Alive 8-track is playing on the newest high fidelity sound system.  Each brand tried to appeal to the swingin' seventies super stud: Pioneer introduced the "Eargasm", Sparkomatic marketed toward the ultra-cool "Travelin' Man", Craig used Ringo Starr as a spokesman, and both Jensen and Clarion swore their stereos would get you laid.  So, let's have a look at seventies (and early eighties) car stereo ads, each eagerly competing for the male market share…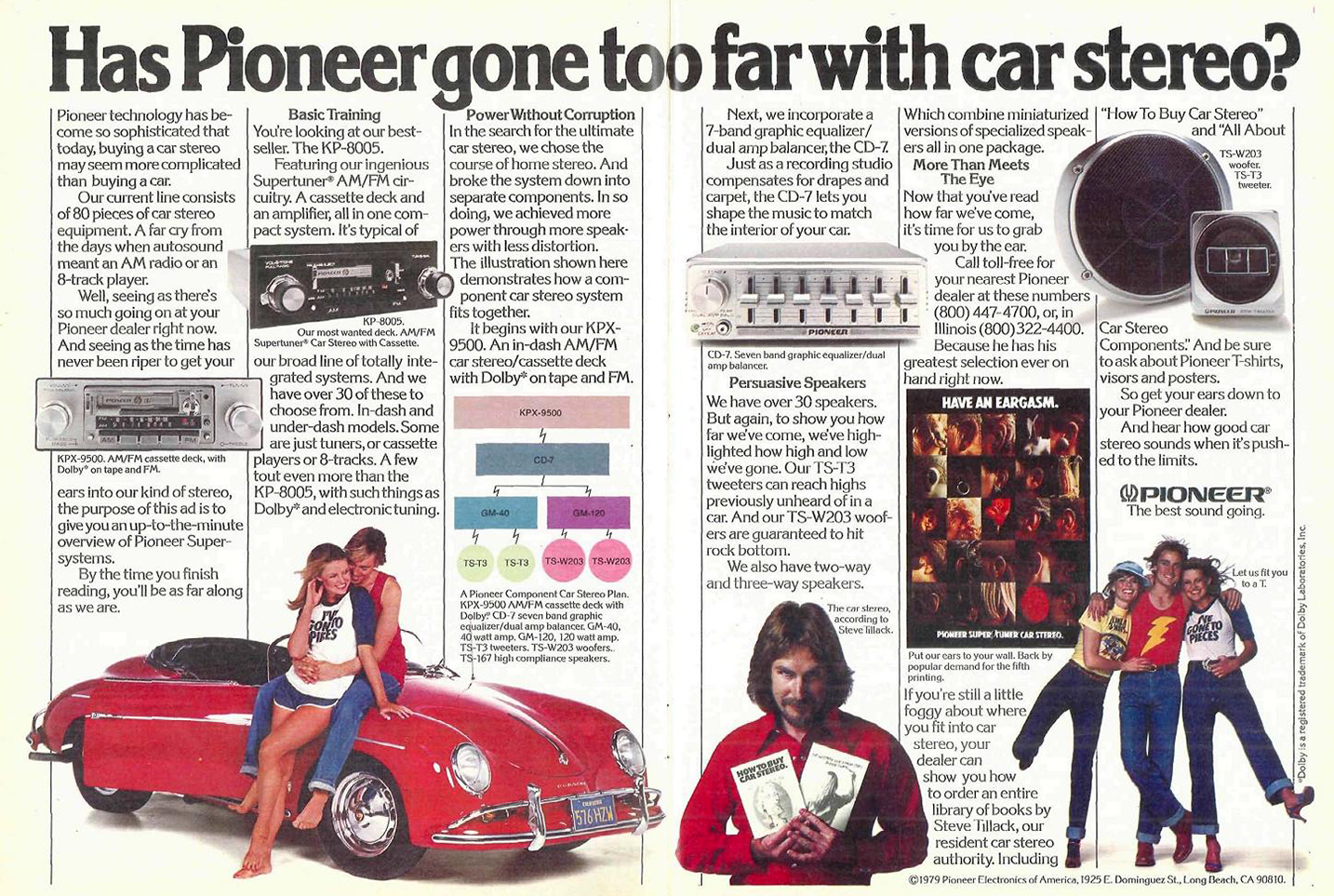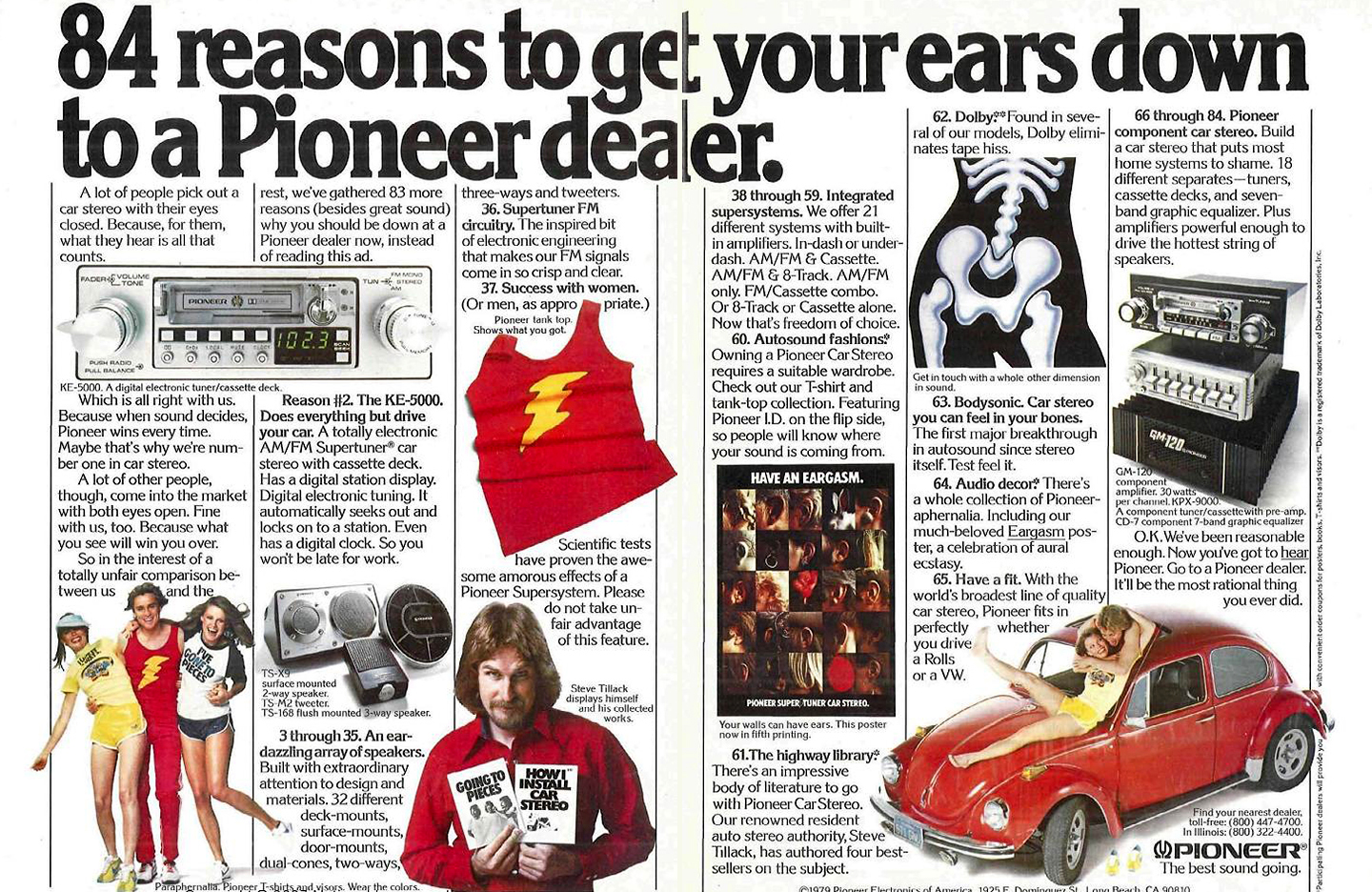 Among the 84 reasons listed in this ad from 1979 – the "much beloved Eargasm poster" and "Bodysonic – car stereo you can feel in your bones".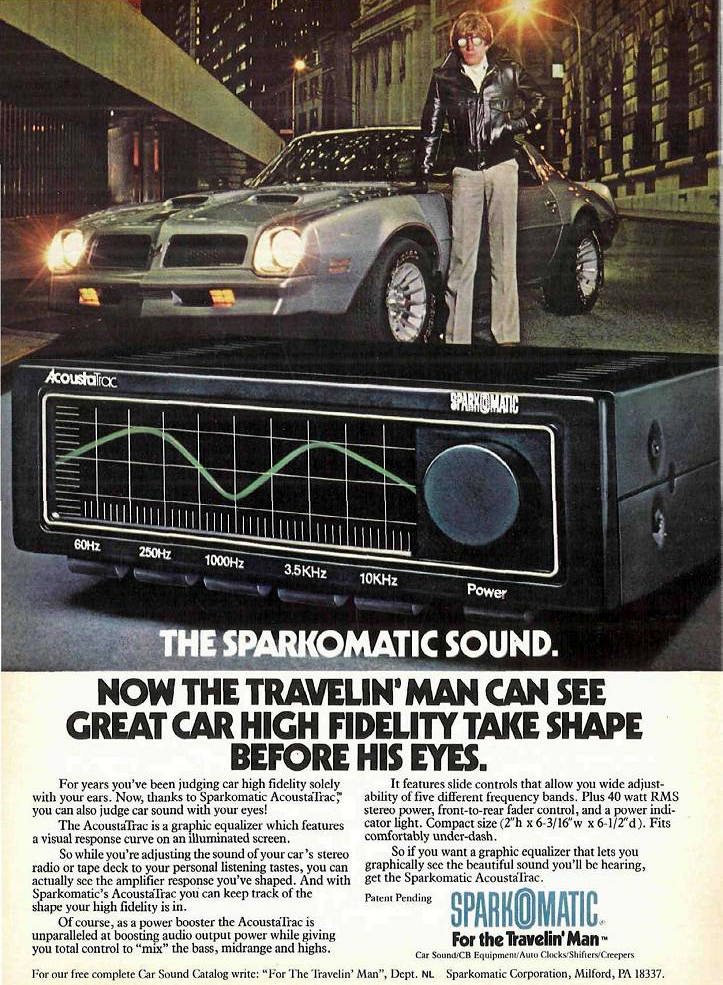 "For years you've been judging car high fidelity solely with your ears.  Now, thanks to Sparkomatic AcoustaTrac, you can judge car sound with your eyes!"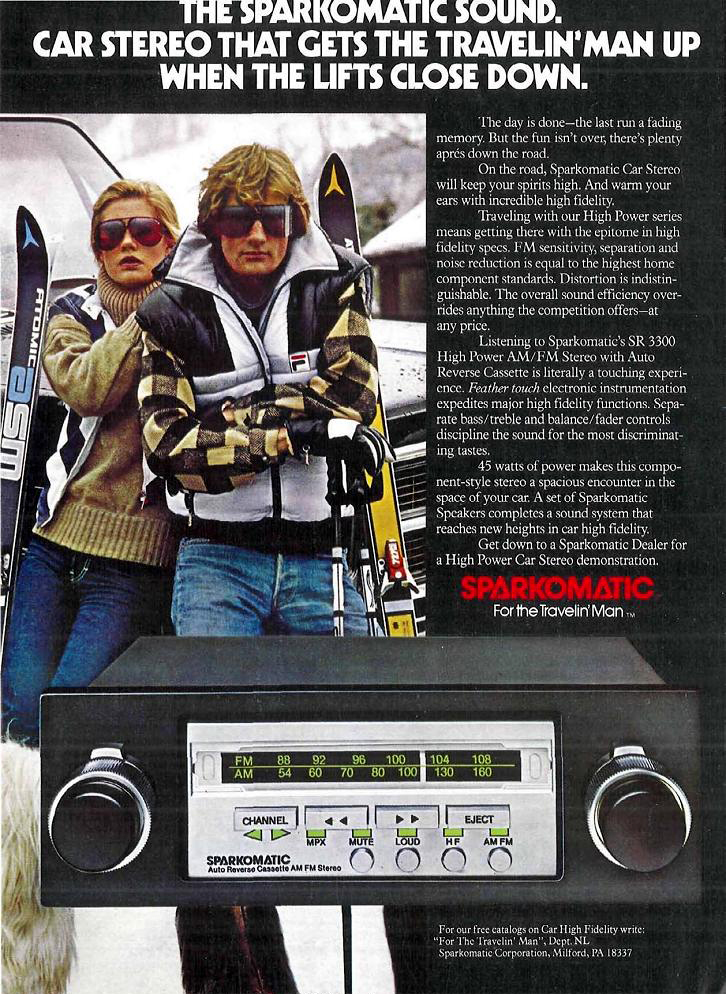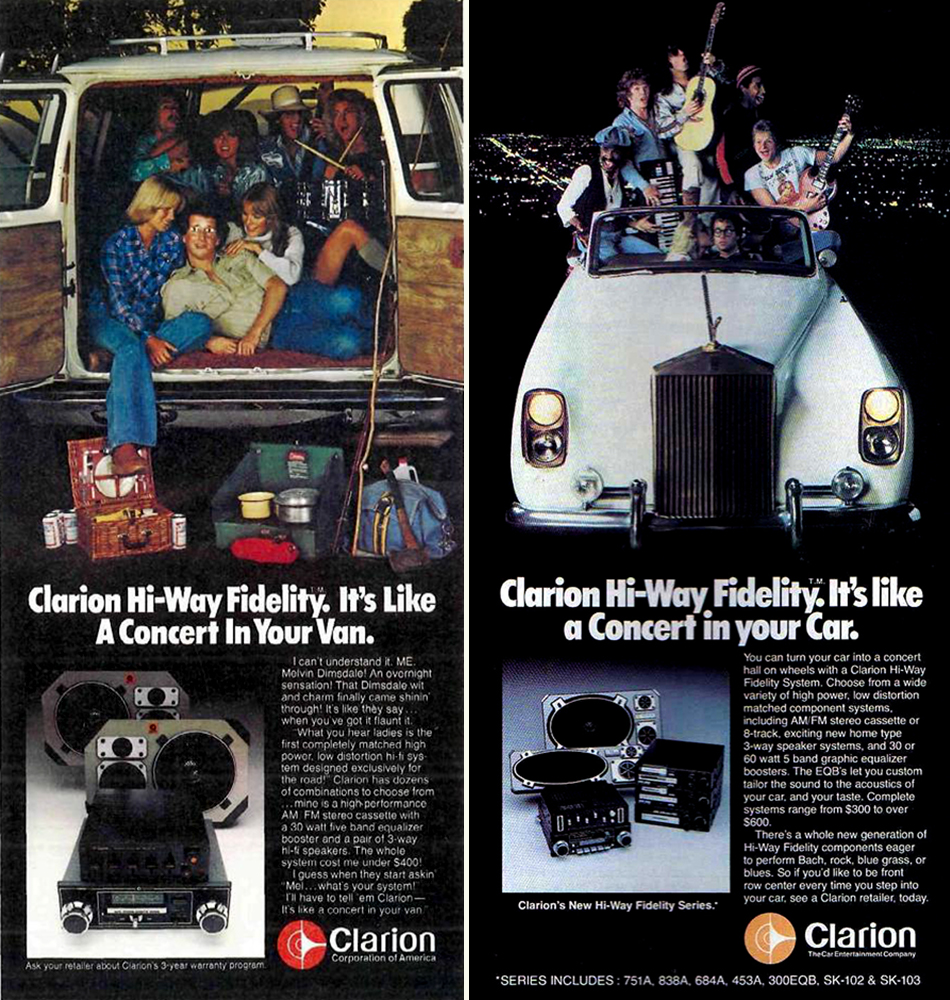 Make no mistake – these ads made it very clear to males that their car stereos would get you laid.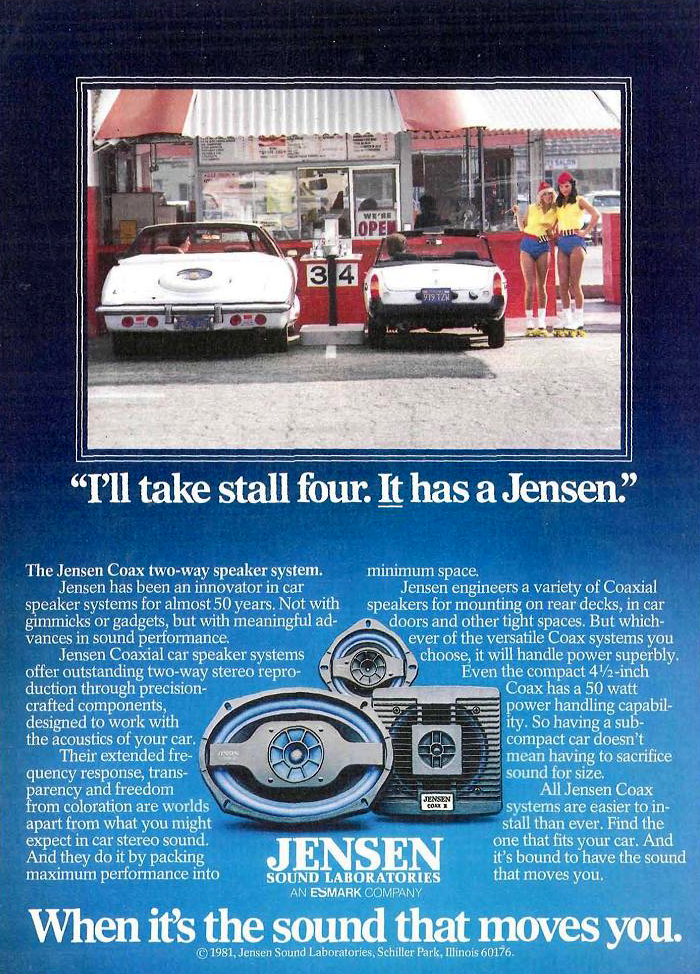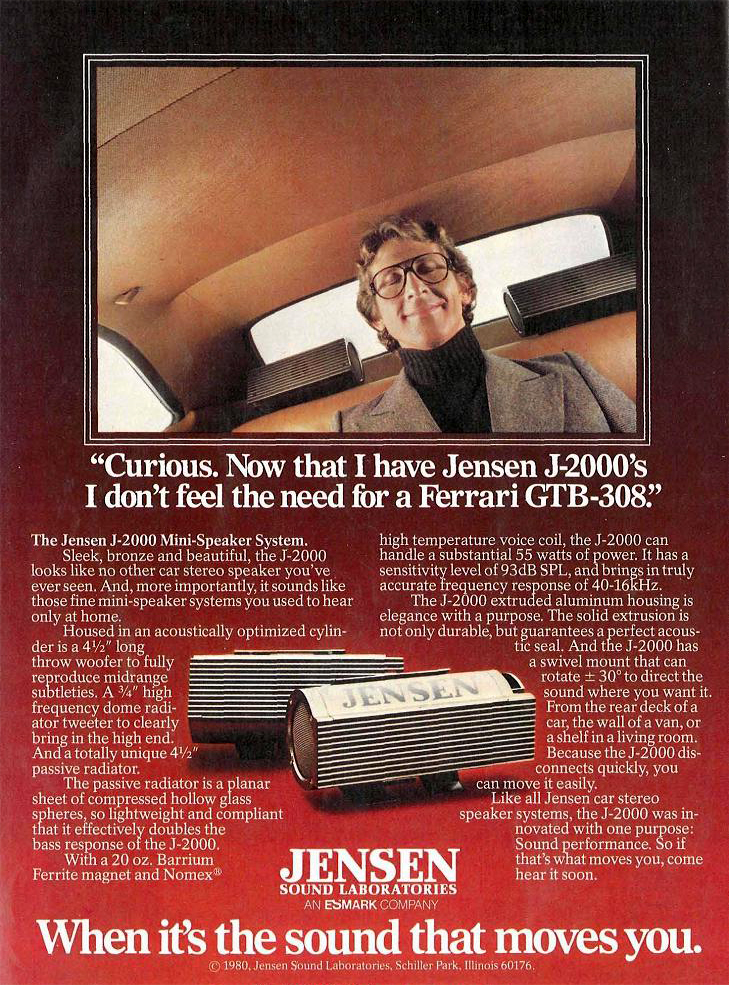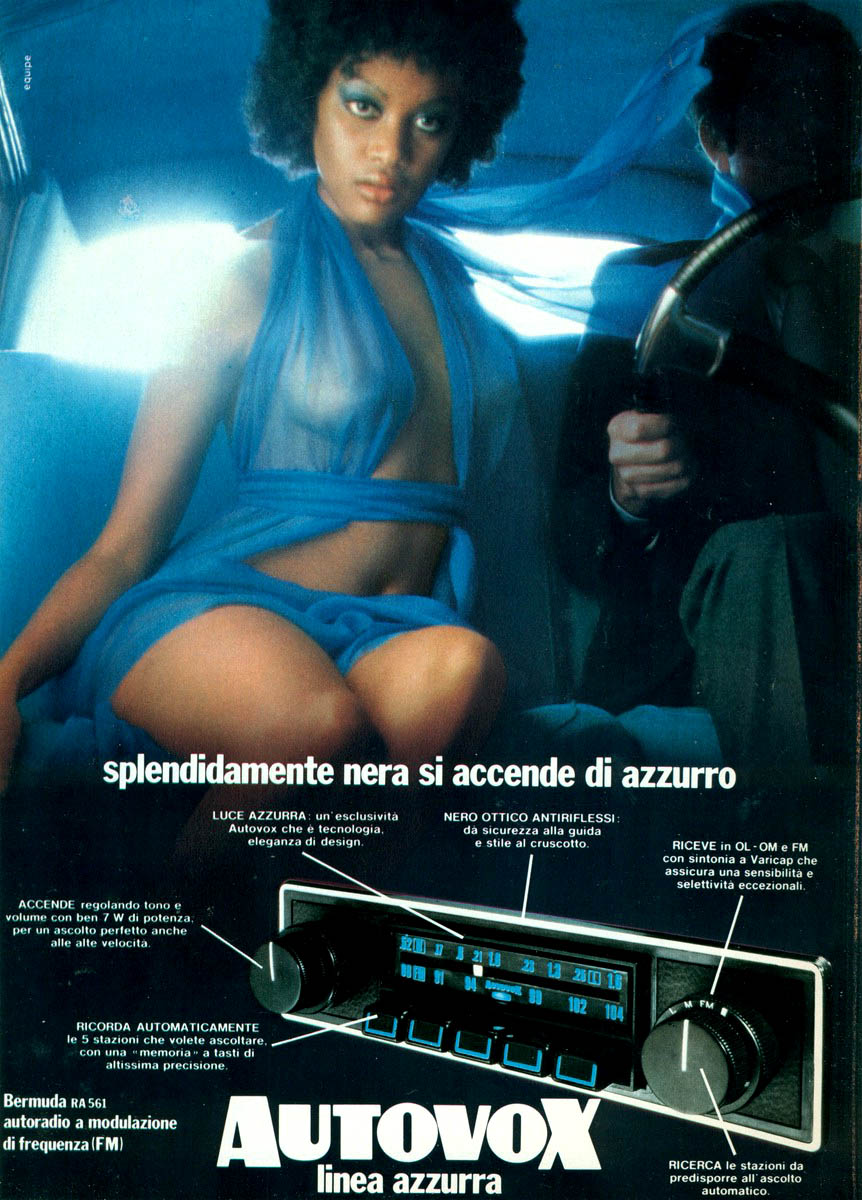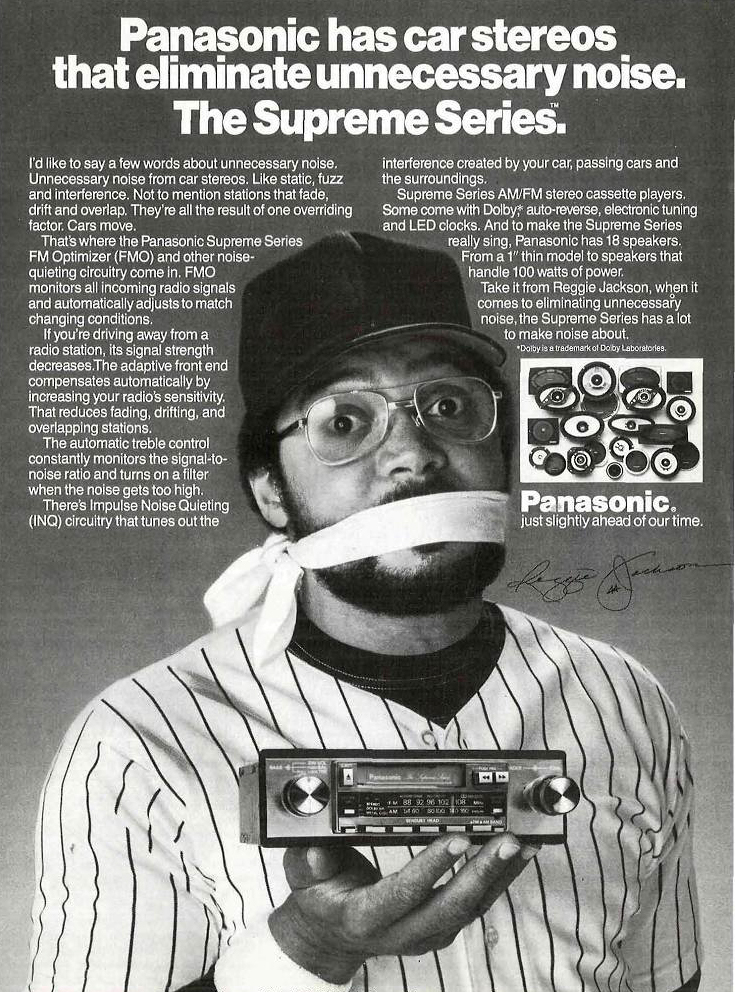 1981 Panasonic ad featuring Reggie Jackson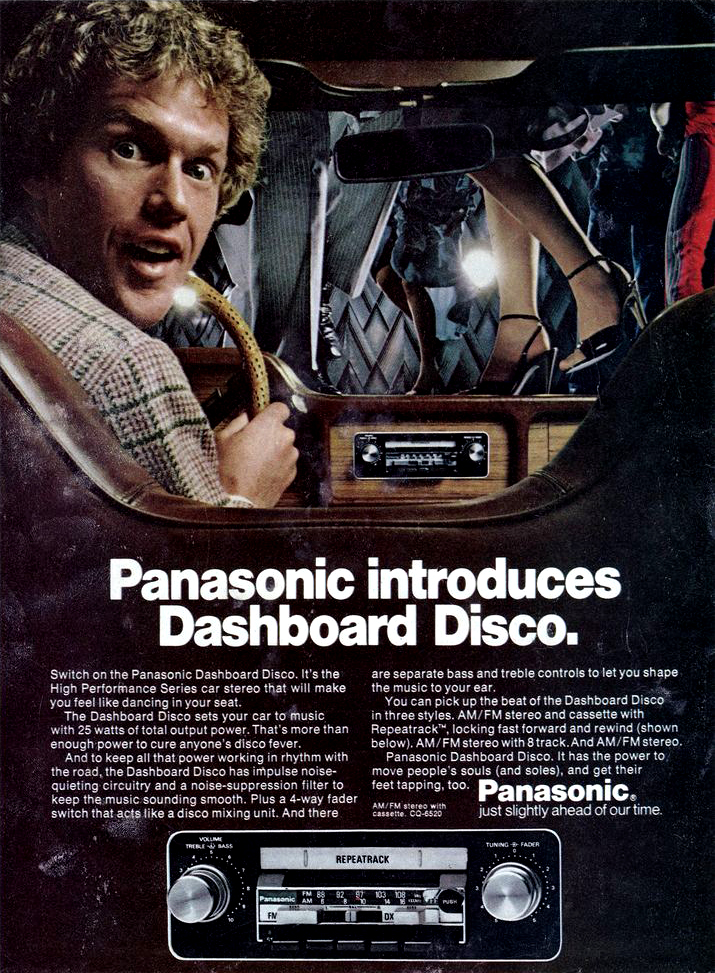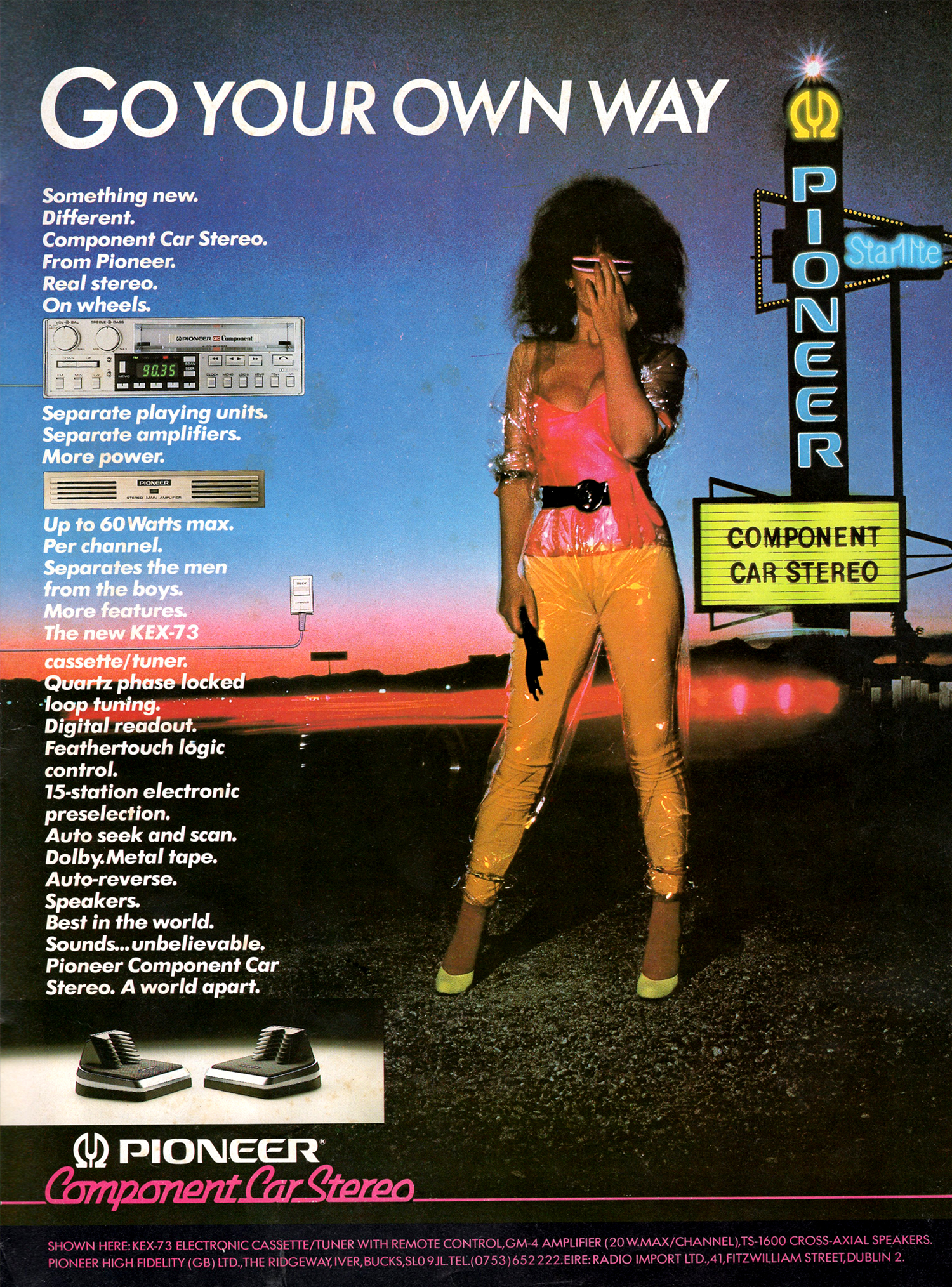 Not exactly sure why this girl is wrapped in cellophane, but it was 1981 and I'm sure cocaine played a role.