WHY subject yourself to ten objectively awful songs, you ask?  Even though it will be painful and there will be mental wounds that may take years to heal, it is a worthy endeavor.   It will serve as a reminder that, no matter how bad the state of music is today, there were songs in the 1980s that were much, much worse.
Can you make it through all ten?  Bear in mind, these aren't "so bad they're good"; they're "so bad they cause cancer".  In fact, the selection chosen from a variety of countries to soften the blame on any one nation. Before beginning, we recommend you have the phone number of a good therapist close at hand. Good luck to you… but don't say you weren't warned.
"Neighbours" Theme Song (1985)
Australia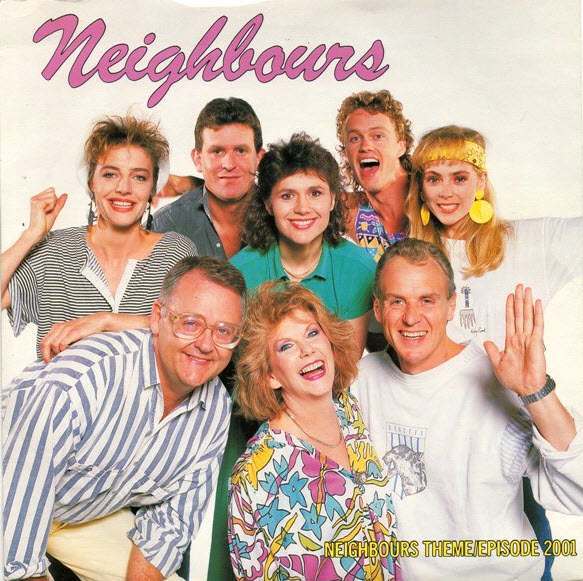 Is it possible for your brain to vomit?  You'll find out when you take a listen to this saccharine Australian TV show theme.
Laban  – "Det Jeg Føler For Dig" (1983)
Germany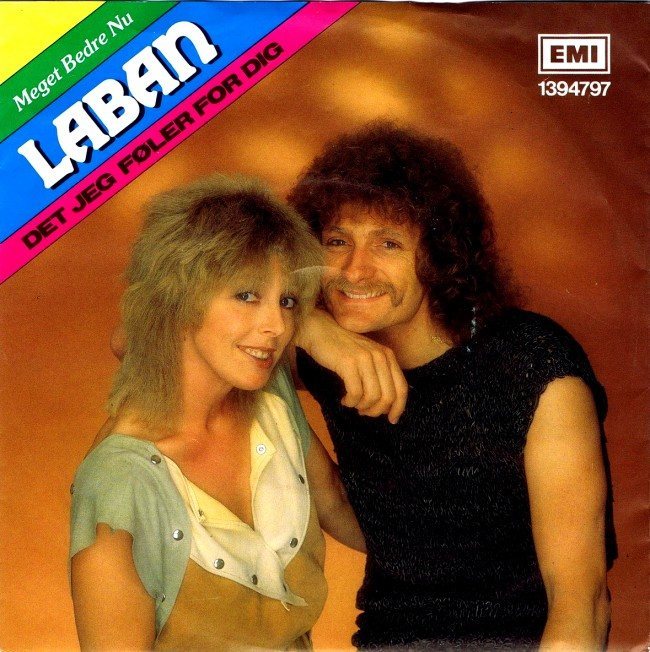 I hesitated sharing this song with you because I was worried Anorak would be in violation of an international treaty against torture.  The United Nations Convention Against Torture (1984) defined it as "any act which severe pain or suffering is intentionally inflicted", which I think this song clearly qualifies.
Bucks Fizz – "Making Your Mind Up" (1981)
UK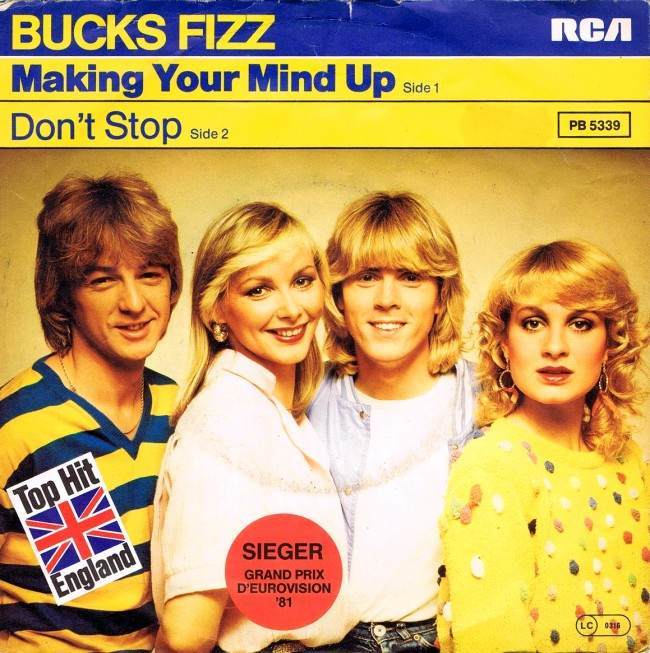 The ingenious act of having the long skirts yanked off the girls in every video and performance made this a #1 hit.  A cheap trick, perhaps, but it worked.  Problem is, the song the doesn't hold up well over time – in fact, it was probably never good in the first place, but audiences were too distracted by the skirt yanking bit to care.
Sweet Dreams – "I'm Never Giving Up: (1983)
UK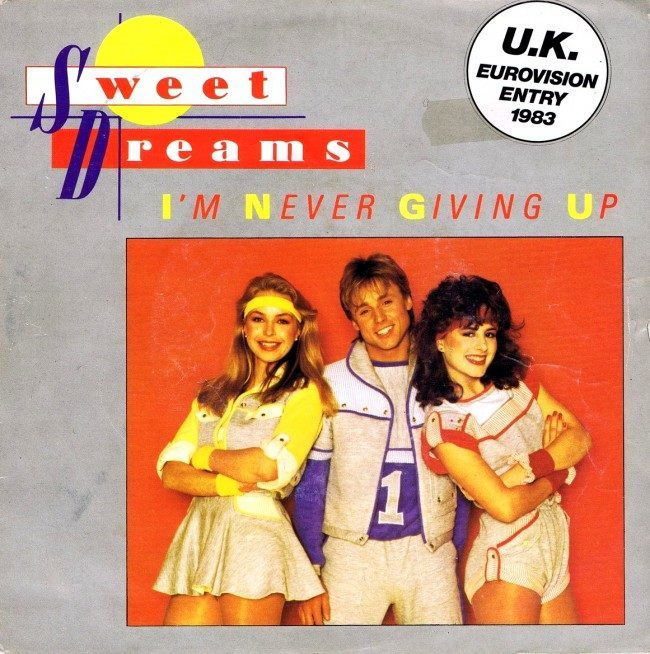 Just as the last song got buzz via skirt snatching, Sweet Dreams used a similar tactic, featuring lots of female backsides in their video.  As effective as this may be, it doesn't erase the fact that this song is unspeakably evil and a plague upon mankind……  Then again, maybe it does.  Those backsides are pretty nice.
Dumpy's Rusty Nuts – "Hot Lover" (1986)
UK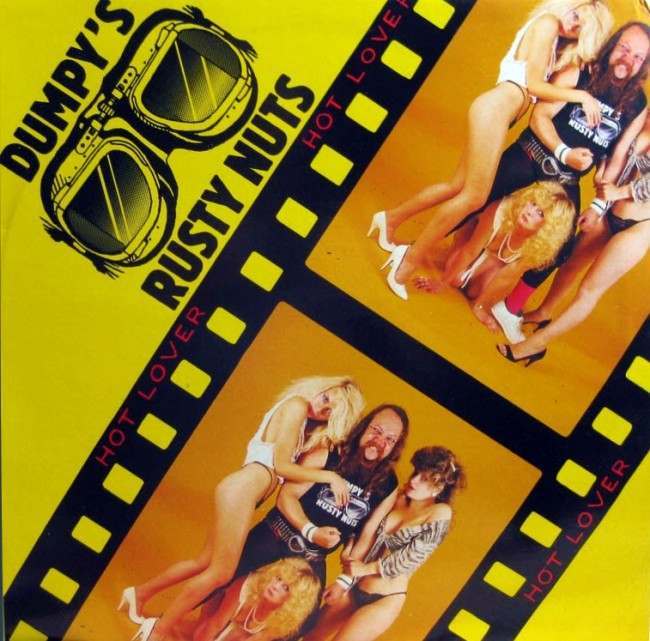 If you can make it past the generic metal intro to hear the lyrics, you won't be disappointed…  Actually, I take that back.  You will be terribly, terribly disappointed.  Recommended only for inebriated bikers and the hearing impaired.
The Nylons – "Happy Together" (1987)
Canada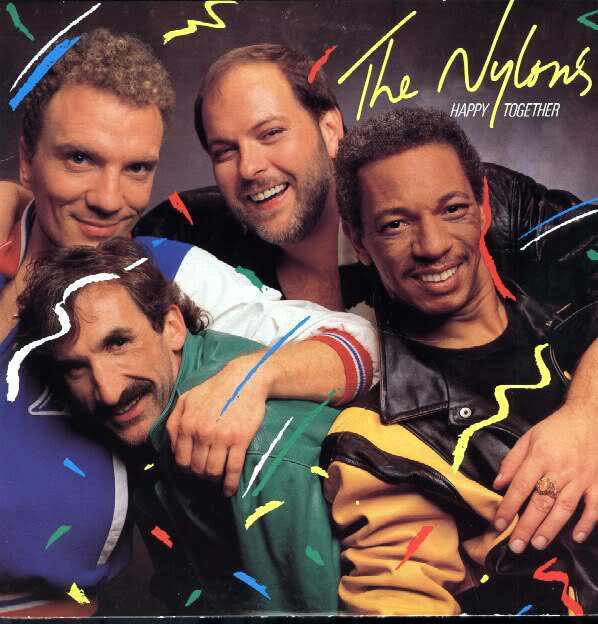 Feeling blue?  An a capella version of The Turtle's classic is just what the doctor ordered…… If your doctor happens to be secretly trying to kill you.  Beware of doctors who recommend this song!
US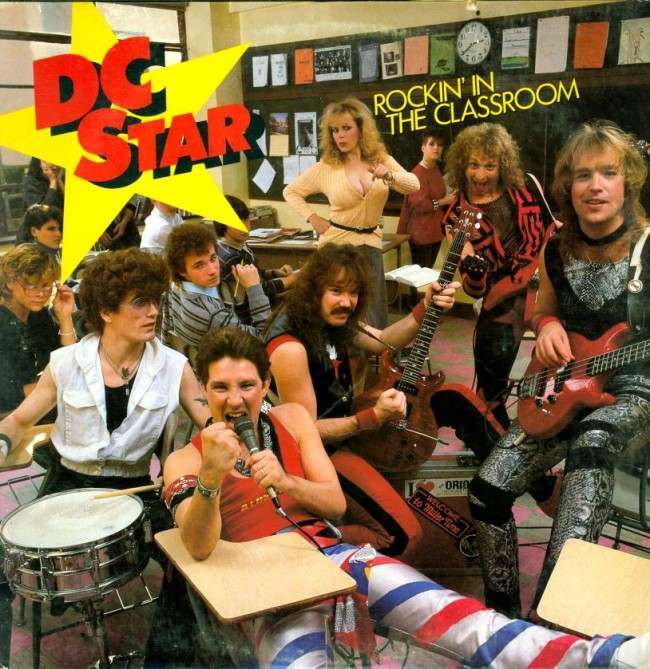 The music video comes complete with a "story", as 80s videos were want to do.  Unfortunately, the accompanying song is so bad that there is a very real danger you will become permanently tone deaf, even at normal volume.  I suppose it's your body's way of fighting back; a physiological defense to dull the terrible sounds entering the brain.  Just a theory.
Mama's Boys – "High Energy Weekend" (1983)
Northern Ireland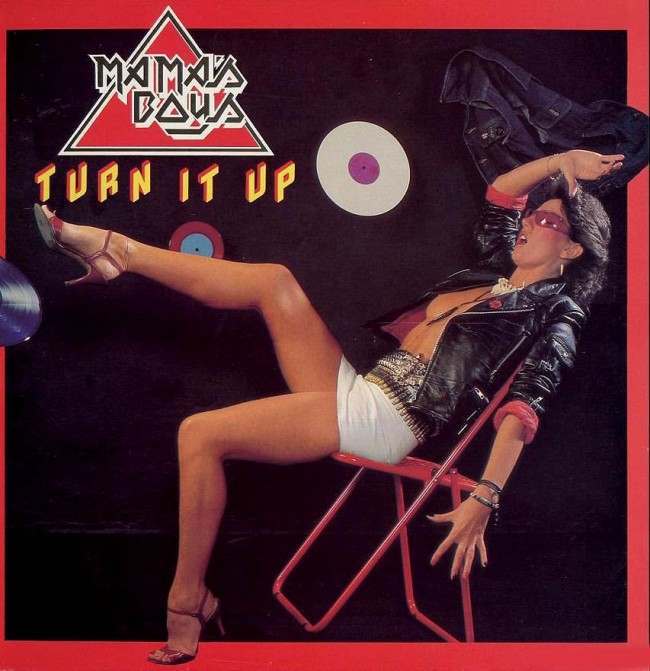 It's starts out so generic, then individualizes itself by reaching new levels of awfulness.  I was a heavy metal fan before listening to this song.  Somehow it sucked all the "metal" out of me – I even traded in my Judas Priest LPs for Barbara Streisand.  Metalheads: You've been warned.
The Orchids – "Girls" (1980)
US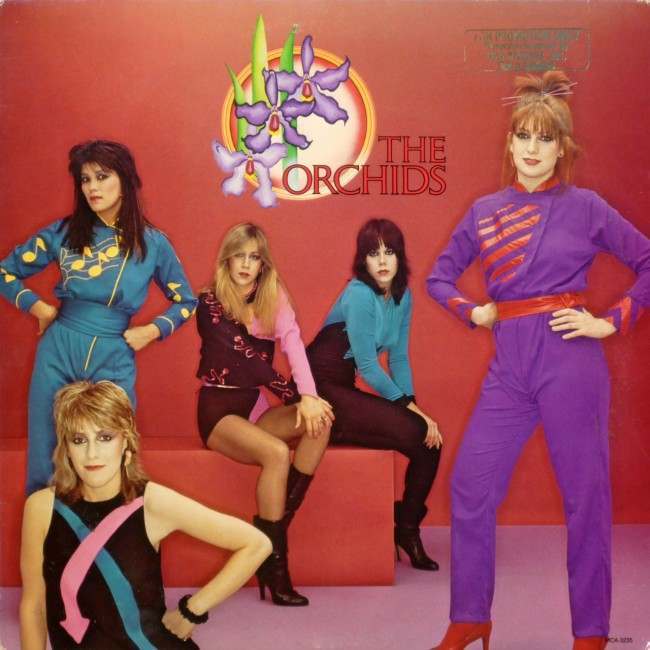 This girl band wanted so badly to be The Runaways.  Unfortunately, in order to do that, they would have to stop being terrible…. and that would be asking the impossible.
Žeris- "Da, Da, Tako Je" (1980)
Yugoslavia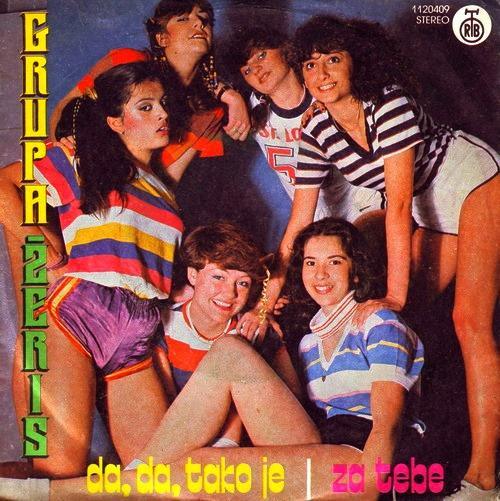 If you're not shouting expletives at your screen, imploring it to stop, then I can only assume the previous 9 tracks have desensitized you.  Our job is therefore complete.  Have a nice day.