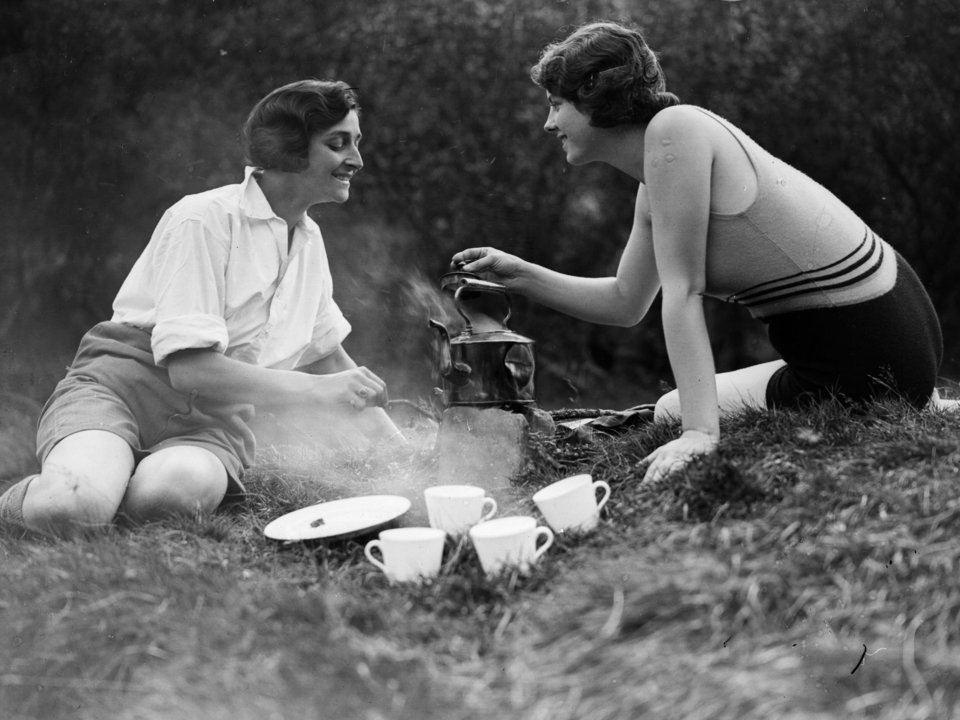 Camping has become a high-tech affair, incorporating tactical gear and survivalist training. You can buy specialized mountaineering equipment at the local outdoor store, whether you need it or not, and generally spend thousands of dollars to camp out in the mountains for a weekend or to hit the trails for an afternoon. Recreational vehicles have become living rooms on wheels, luxurious beasts with amenities like four-wheel drive and—in one case—even a garage for a sub-compact car. What began as a very accessible activity can now seem like an intimidating competitive sport with a prohibitive cost of entry.
The situation was far different when camping first took off in the U.S., starting with a young New England minister named William Henry Harrison Murray, who in 1869 published "the first comprehensive 'how-to-camp' guidebook," notes Smithsonian.com, Adventures in the Wilderness; or, Camp-Life in the Adirondacks. "Promoting a powerful combination of nature as spiritual and physical cure, and camping as an open and equal activity," the book became a runaway hit, though Murray had at first never intended to publish until persuaded by a friend.
Soon, thousands of recreational campers descended upon the "sleepy Adirondack region." A new craze was born. One reporter wrote in 1870 that "Mr. Murray's book… drew a throng of pleasure-seekers into the lake region. It was amusing to see the omnipresence of this book. It seemed to be everywhere." The camping craze showed no signs of slowing down in the ensuing decades, as the country expanded and the National Park Service, founded in 1872, promoted outdoor activities in idyllic surroundings.
But even as it gained in popularity, camping remained a rough and rustic affair, guided by the principles Murray had laid down in his guidebook. In the 1930s, as we see in the photos here from US and UK camping expeditions, basic military-style tents and simple caravans still predominated. Rather than specialized clothing and accessories, people wore their everyday garb and brought what look like porcelain tea sets from home. These photos present a stark contrast to the glossy catalogs from outdoor outfitters who do their best to convince us we need max out a credit card before getting out into nature.
via Vintage Everyday