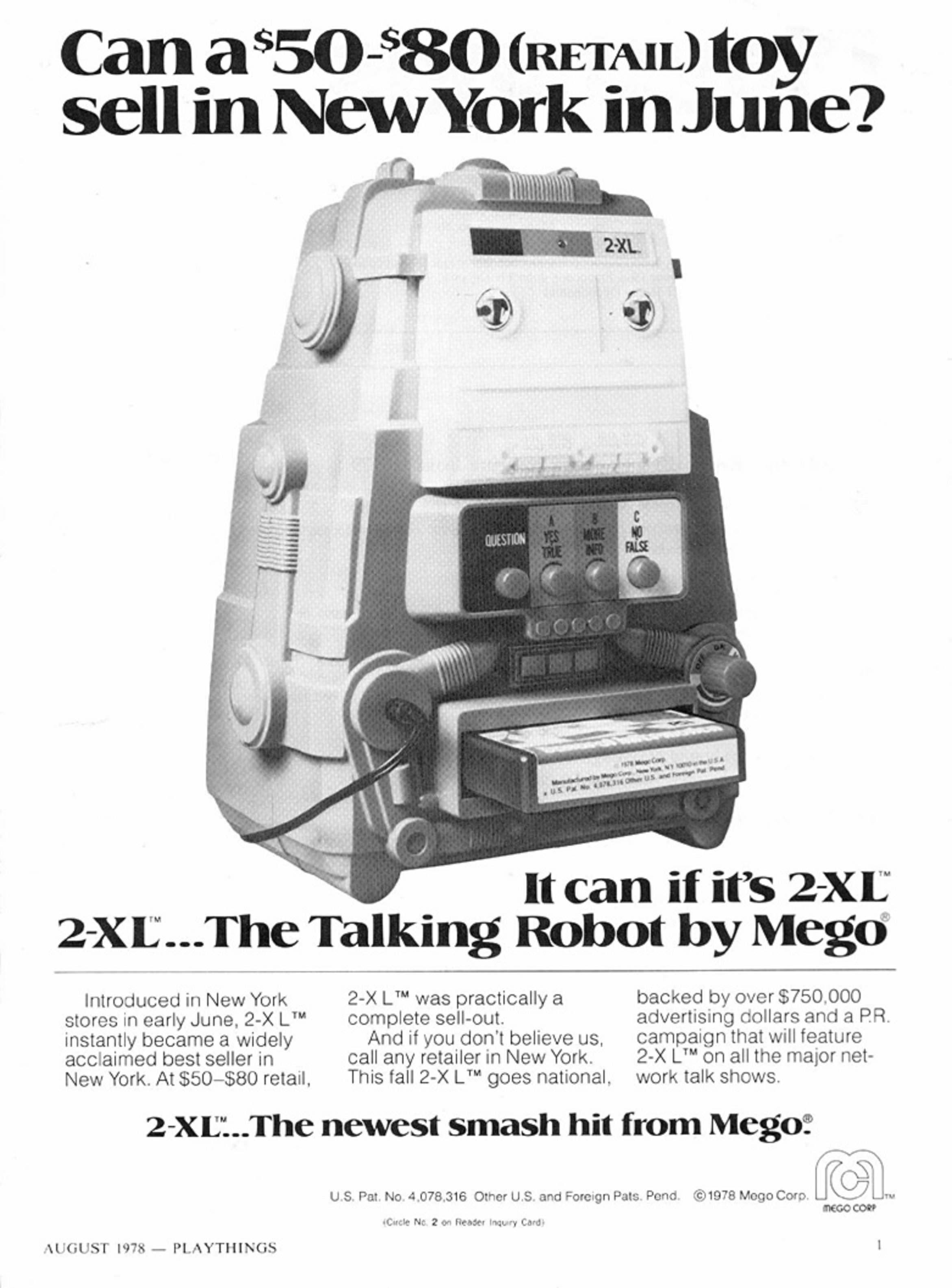 In 1978, Mego introduced a small, toy robot that could play 8-track tapes: the amazing "2-XL," described in promotional materials as "the robot with a personality."
2-XL was a small plastic robot that could speak, and would, according to Mego, "tell jokes, "ask you True-False Questions," "Tell you if you're right or wrong," "give you the correct answer," give you more information on many different subjects," and "play games with you and your friends."
Okay, so 2-XL isn't exactly Siri, but this toy robot could play "standard 8 track cartridges" too. The result?  According to TV commercials: "Teenagers love him! Adults can't resist him!"
Indeed, 2-XL wasn't just a fun buddy for children in the late seventies, he also considered an educational toy because parents could purchase as accessories a variety of 8 track tapes on various subjects.  There was one cartridge about the Metric System, another concerning Astronomy, and yet another reporting about the Animal World.
Other 2-XL eight-tracks that were available included Sports, Interviews with Great People from History, 50's and 60's Nostalgia, U.S. Presidents and American History, and even — in the spirit of In Search Of  — Monsters, Myths and Legends. Thirty-six such cartridges were available in total.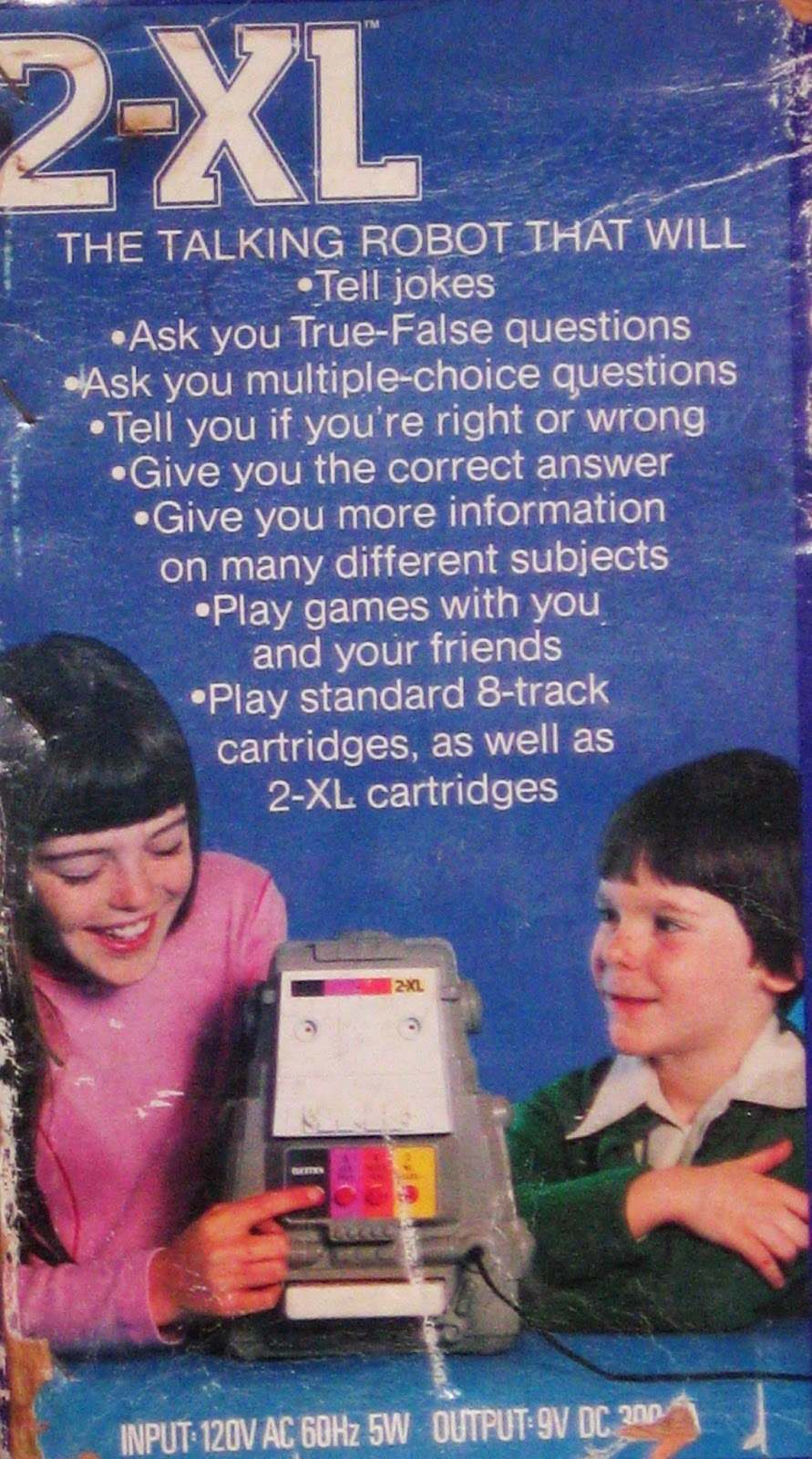 I have a 2-XL on a shelf in my home office to this day, and one thing that the promotional materials don't reveal to prospective buyers is that 2-XL doesn't sound like you would expect.  His voice is not mechanical-sounding.
Instead, he sounds like he's a comedian from the Bronx.
This fact makes interaction with the robot all the more…unusual.  Still, the toy was a great seller in the late 1970s, and 2-XL was voiced in 7 different languages at the height of the toy robot's popularity.
2-XL disappeared in the early 1980s — a relic of the immediate post-Star Wars (1977) toy boom — but the resourceful little answer man was re-booted in 1992 by Tiger Electronics.
2-XL received a dramatic face lift for this update, looking more like a traditional robot and less like an electric heater.
Also, this time around, 2-XL could play cassette tapes, rather than 8-tracks.  Today, that still sounds terribly antiquated.
Sadly, 2-XL never got a second upgrade to play CD, but for kids of my generation, and indeed, for children of the nineties too, this is one toy robot who has never been forgotten.