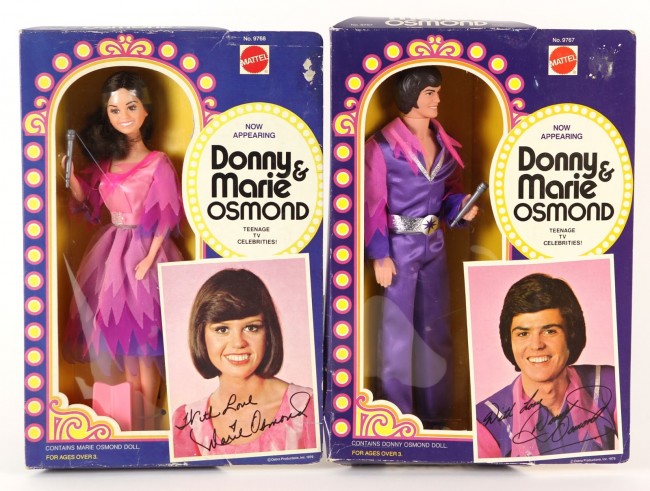 DONNY and Marie Osmond were the stars of their eponymous TV show. Between 1976 and 1979, kids tuned in to see the beaming Mormon siblings singing country-style songs. They also performed skits with star guests, performing parodies of hit films, like Star Wars (1977) and Battlestar Galactica (1978).
Mattel saw a chance. Would the kids take Donny and Marie home? Would their action figures sell? The toy maker thought so, producing effigies of the "sensationally popular TV celebrities — that razzle-dazzle duo who have captured the hearts of youngsters everywhere with their sparkling personalities and rousing renditions of country and rock and roll music".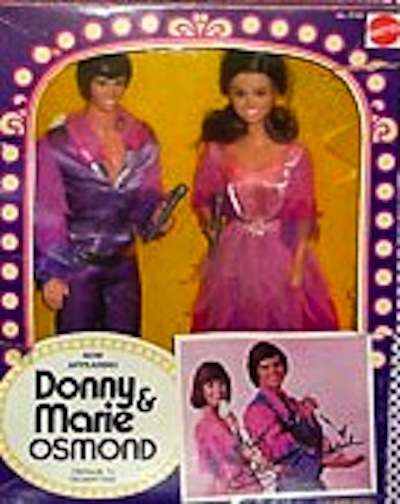 Fans could buy both or one of the pair. You'd get an outfit, a microphone and an application to join the Donny and Marie Fan Club.
Then came the Donny and Marie T.V. Studio Playset, a carrying case fold-out featuring a backstage dressing area, and stage.
"Budding producers can recreate the pizzazz and excitement of the Donny and Marie TV show in their own home!"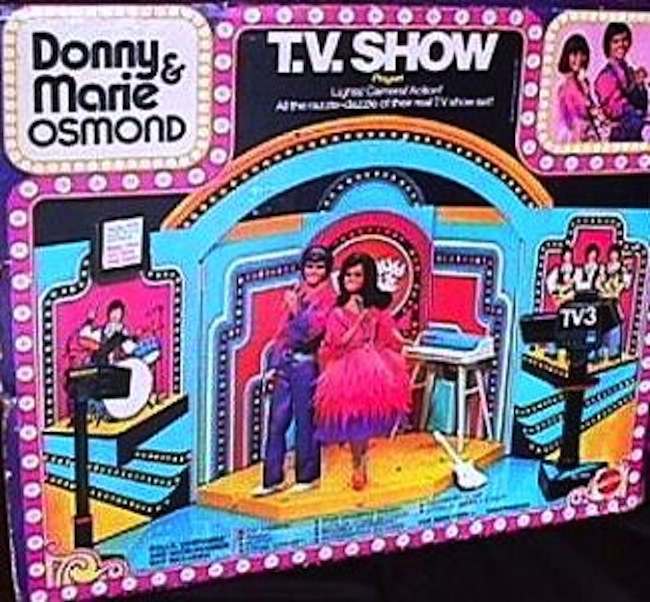 A floppy disc was included: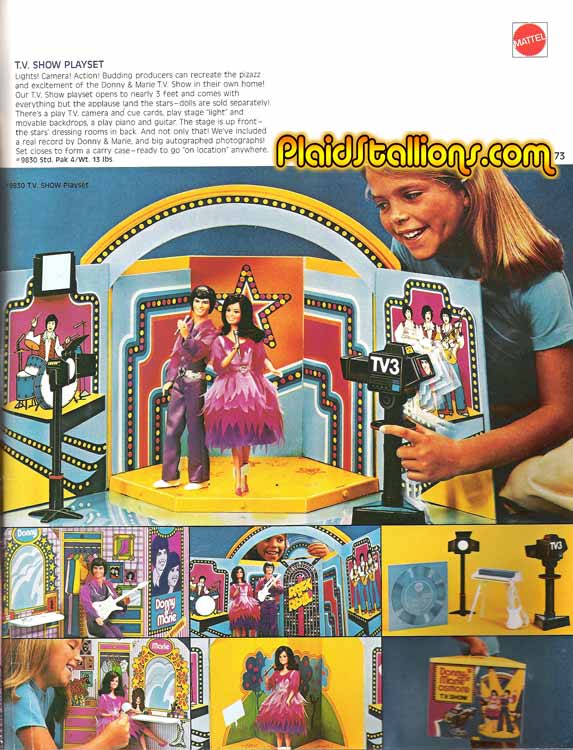 You could carry the free record in your D & M record case: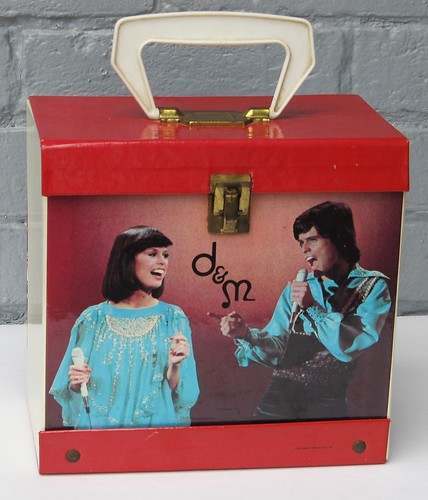 And why not write your own hit (spotter)?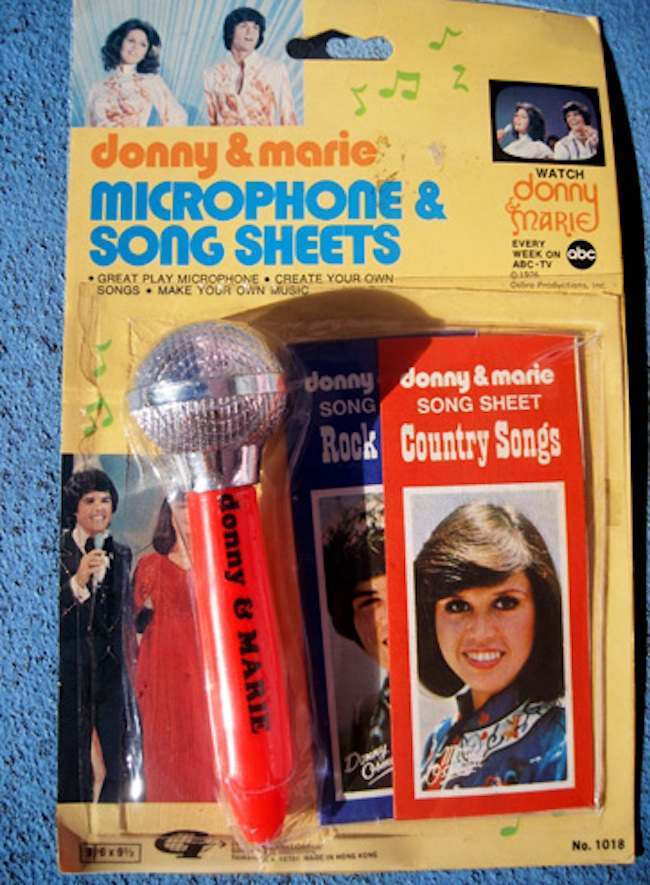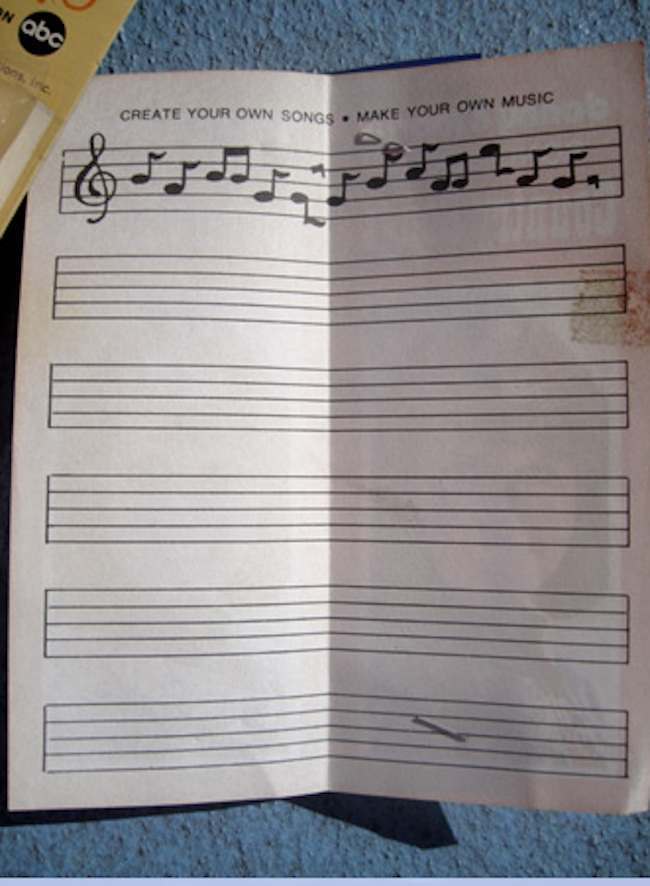 It was all going so well. Then along came… Jimmy, the Osmond family's Scrappy-Do.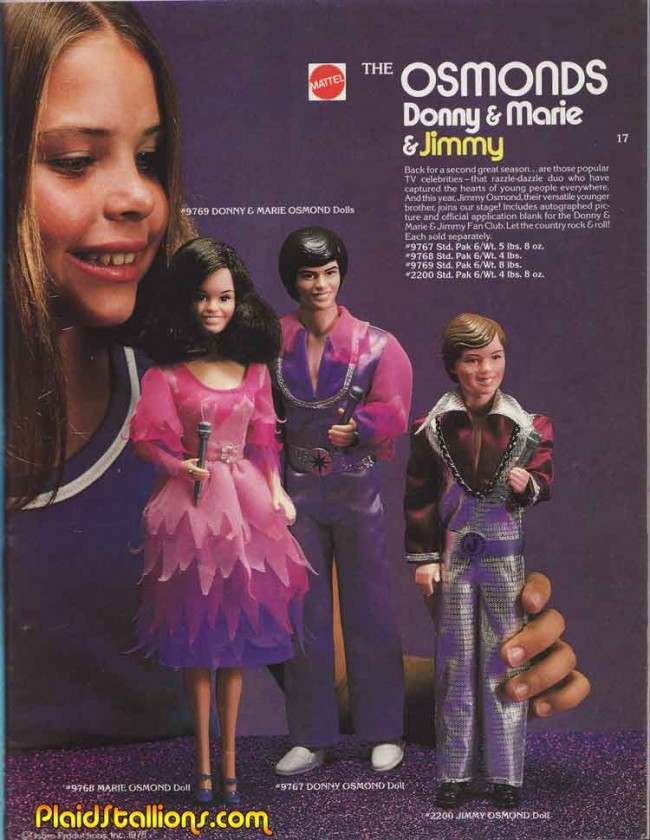 Those Osmonds would take anyone: