It's December 1979.  Christmas is right around the corner.  What can kids expect to find underneath their tree?  Check out the pages from this 1979 Sears catalog to find out.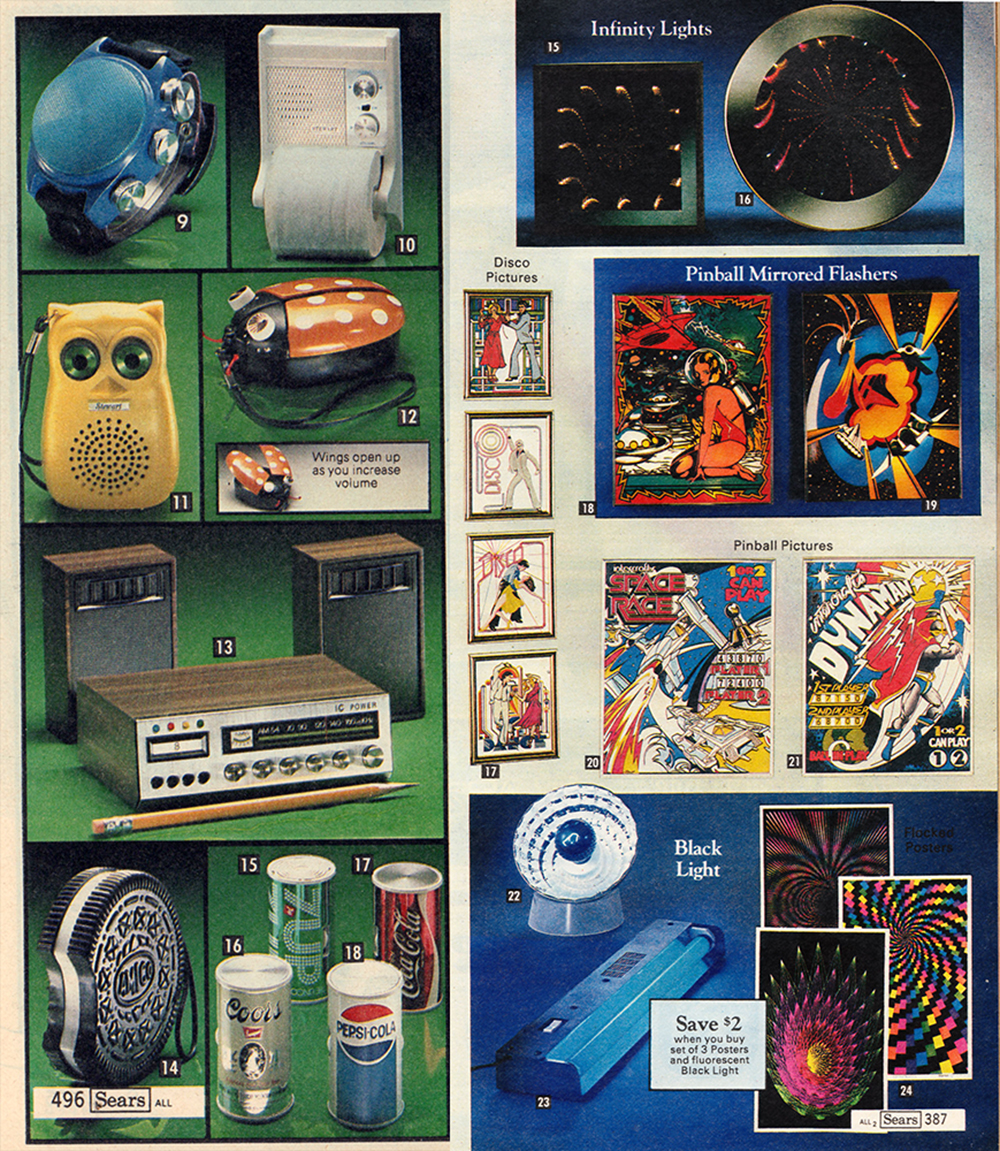 (L) A variety of AM/FM radios including one that's built-in to a toilet paper dispenser.  Classy.  Also featuring what Sears called "canned music" – radios ingeniously designed to look like soft drinks or beer.  A beer related product would never be allowed near a kid's section these days.  (R) Lights for seventies teenagers to decorate their room (and create that perfect ambiance to roast a joint).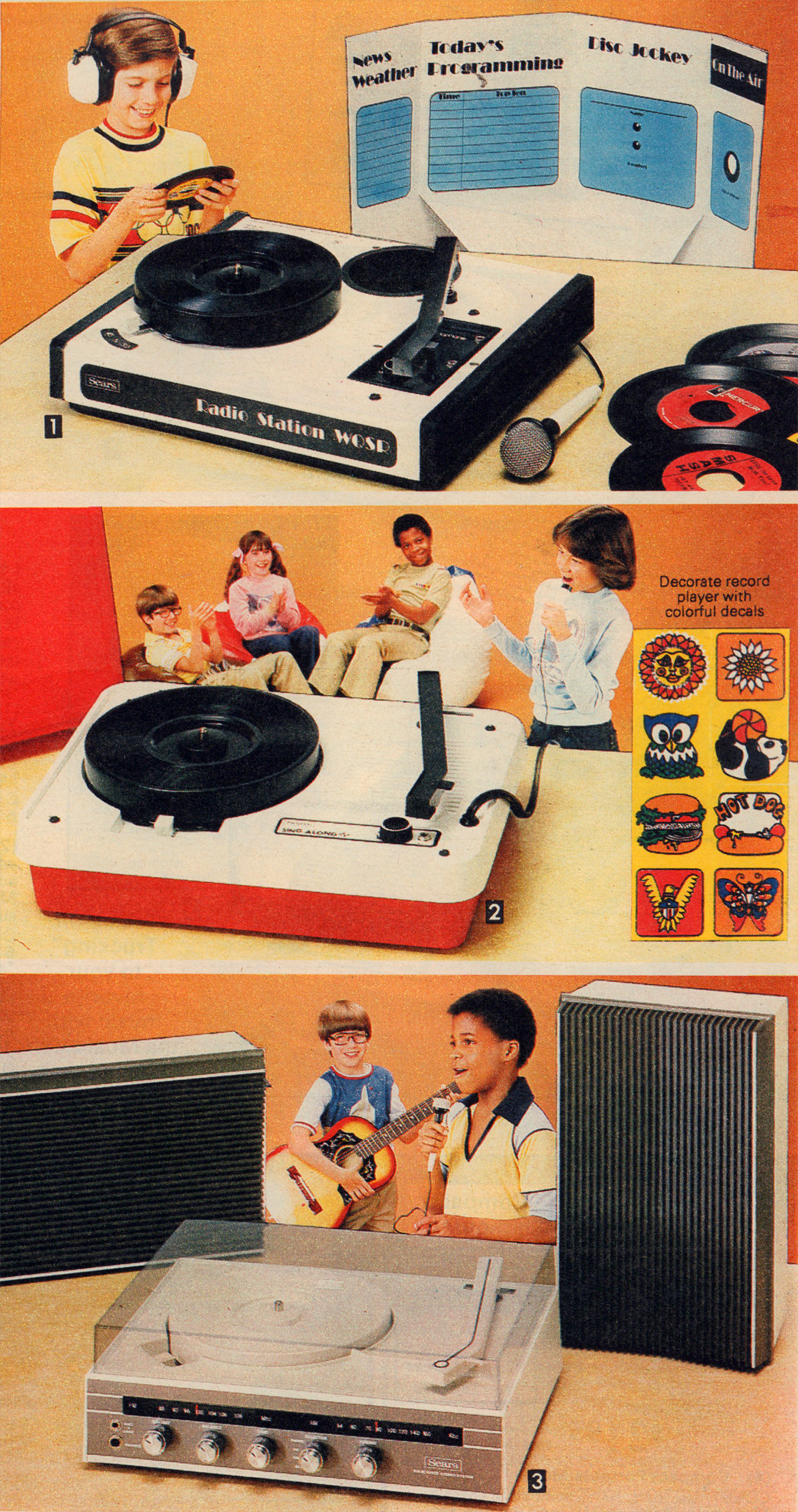 The first one is set up for the kid to pretend he's a disc jockey.  Super cool.  I used to pretend I was Johnny Fever (from WKRP in Cincinnati) and would have loved this back in the day.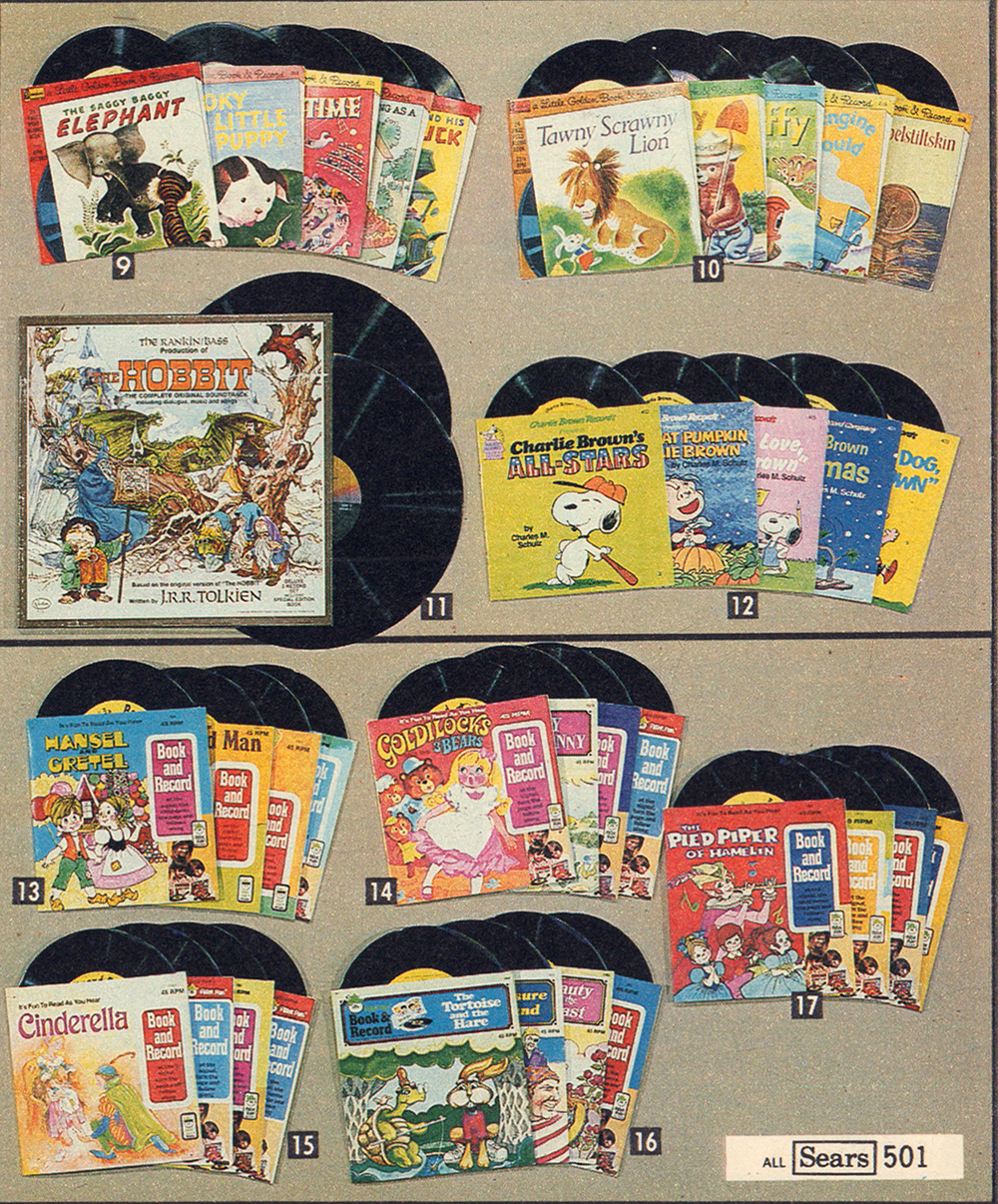 Take note of the Rankin-Bass Hobbit – that was really big among the grade-school set back in '79.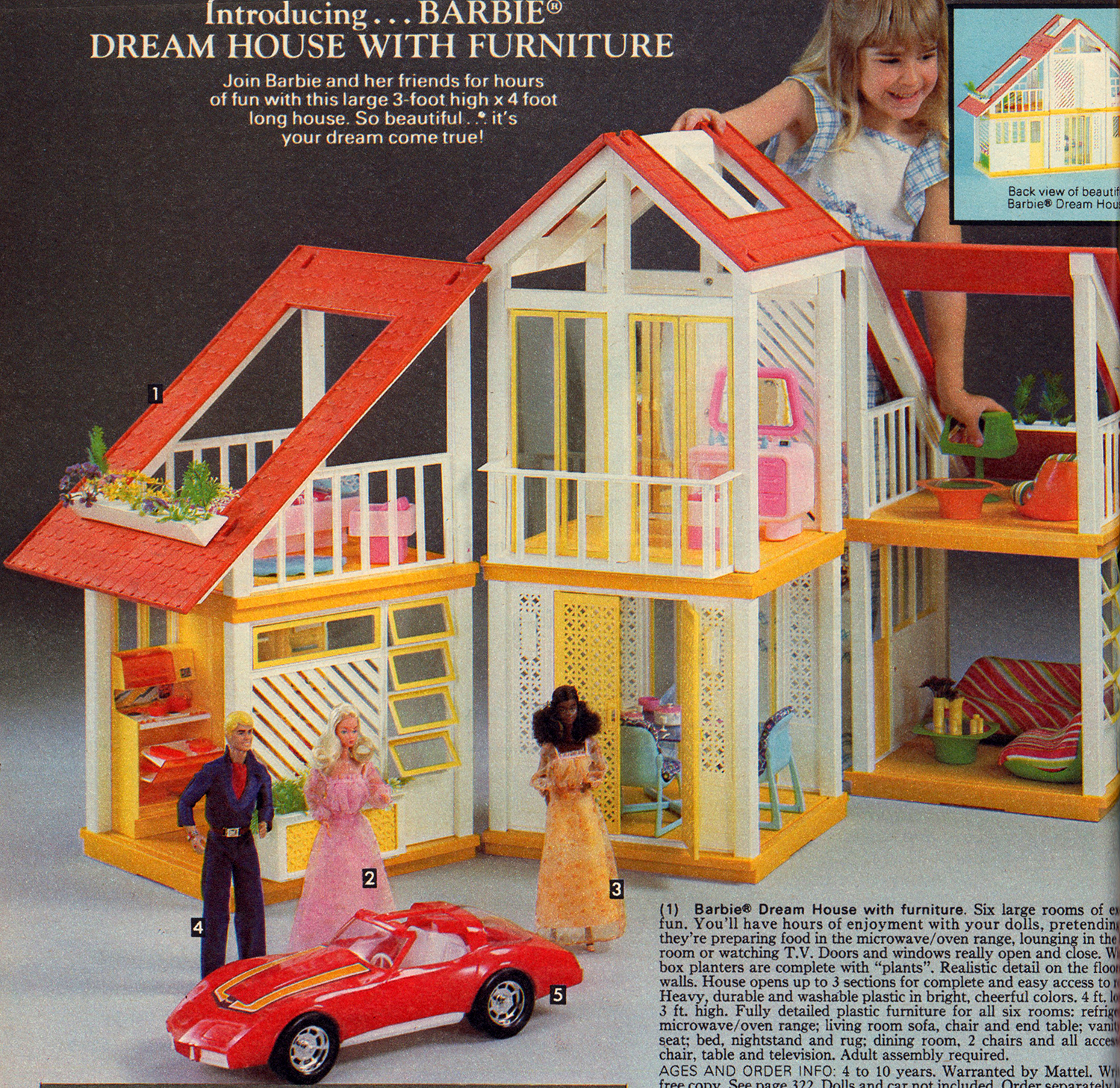 The Barbie Dream House feeaturing "Super Star Ken" with his convertible Corvette.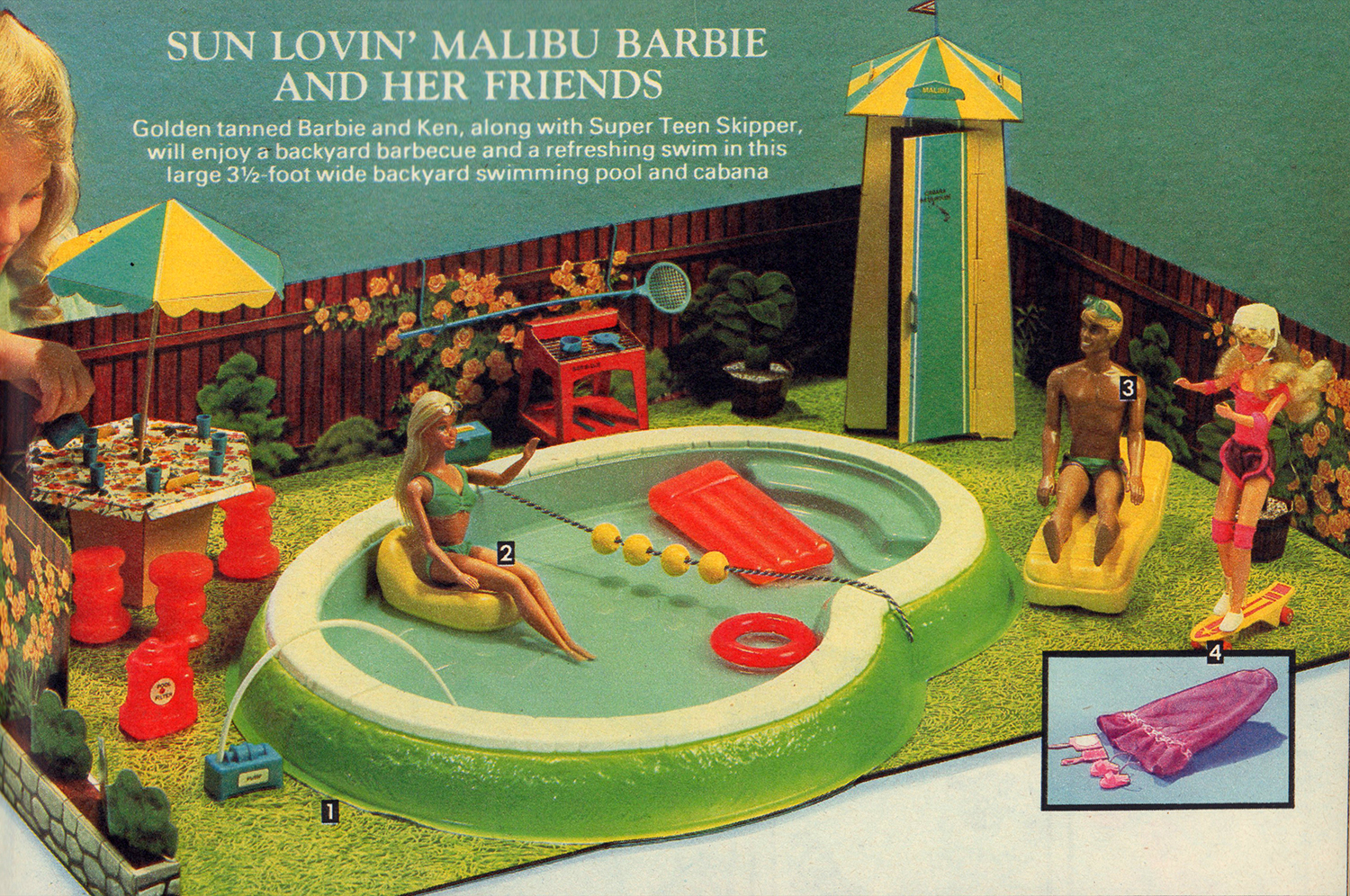 Malibu Barbie, the perfect toy to usher in the 1980s.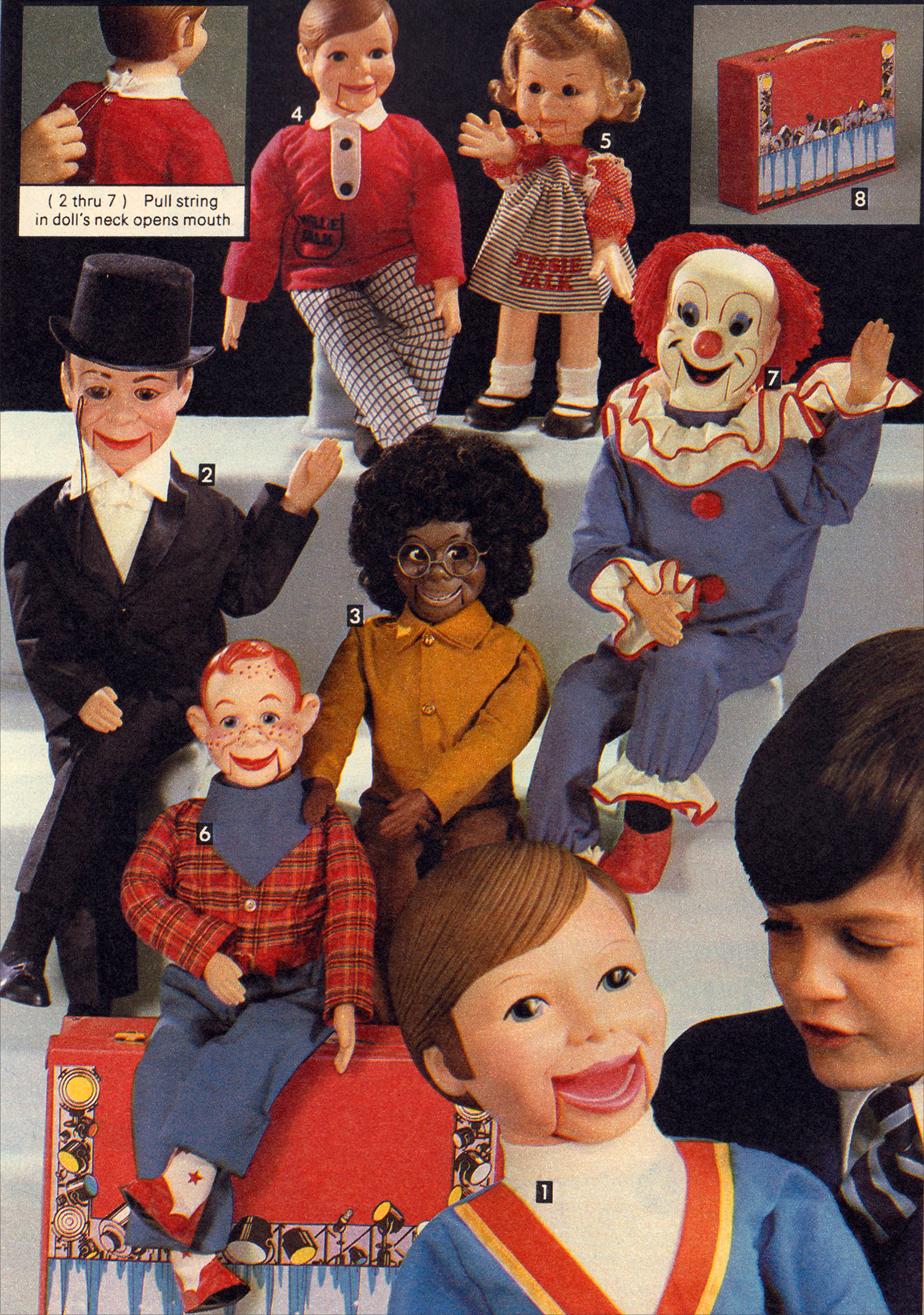 Creepy-ass ventriloquist dolls of all types.  The black doll reminds me of Franklin on Arrested Development.  The Bozo doll, of course, conjures up Pennywise from It.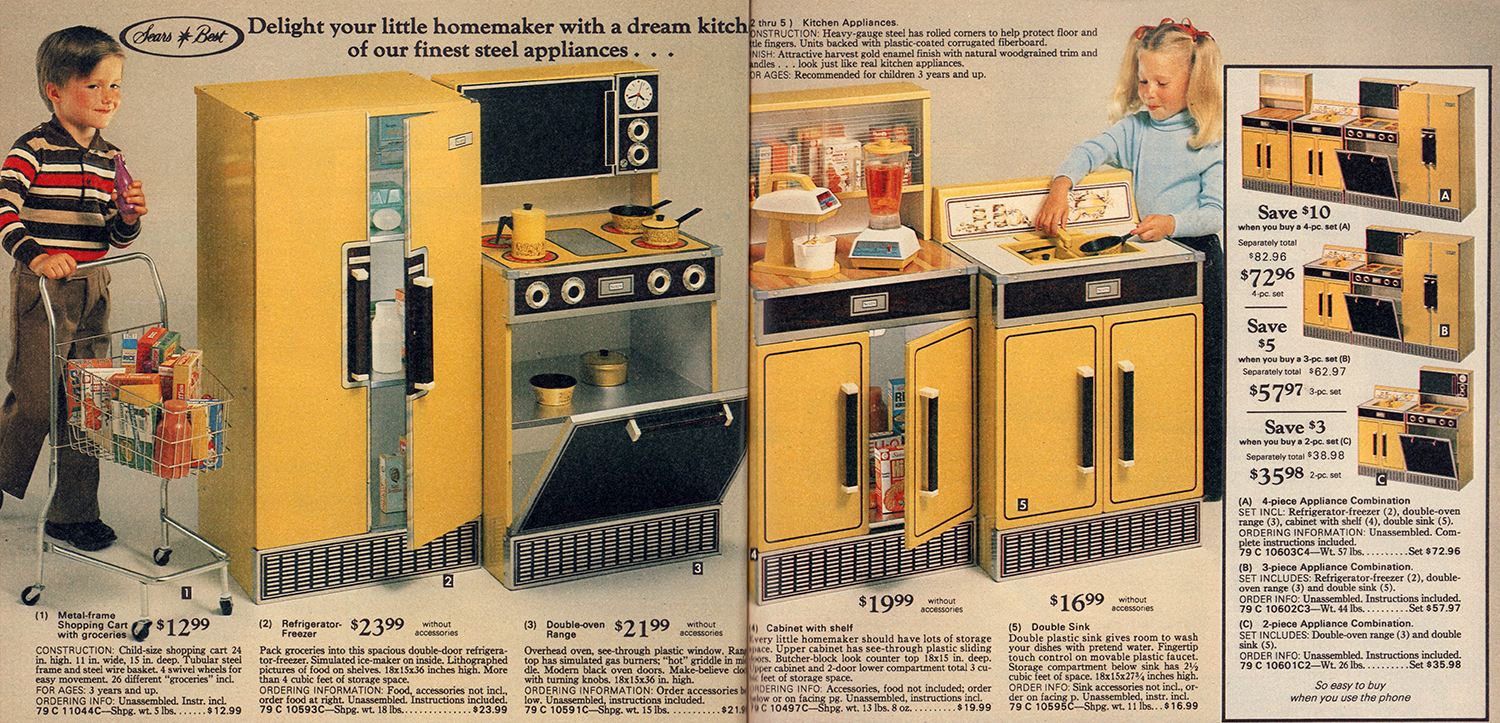 This is a pretty sweet setup.  I never knew anyone who had a full set of appliances to play with.  I love how the girl is washing dishes while "daddy" brings home the groceries, while enjoying a cold one.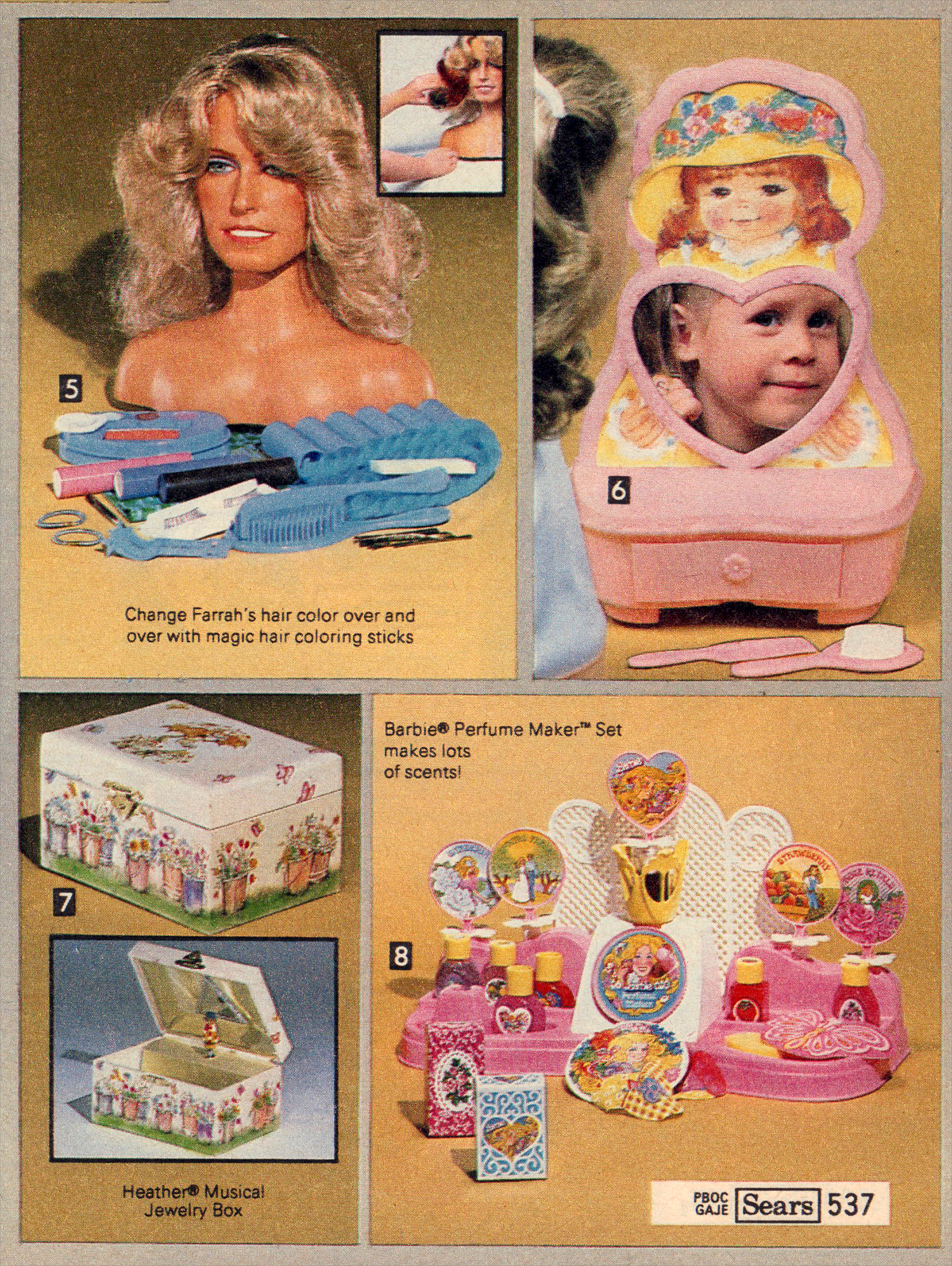 As I've said before, Farrah was everywhere.  [Farrah Everywhere: The Countless Farrah Fawcett Magazine Covers of 1976 to 1980]
I never had patience to complete even the simplest models – something like this Cutty Sark wasn't in the realm of possibility.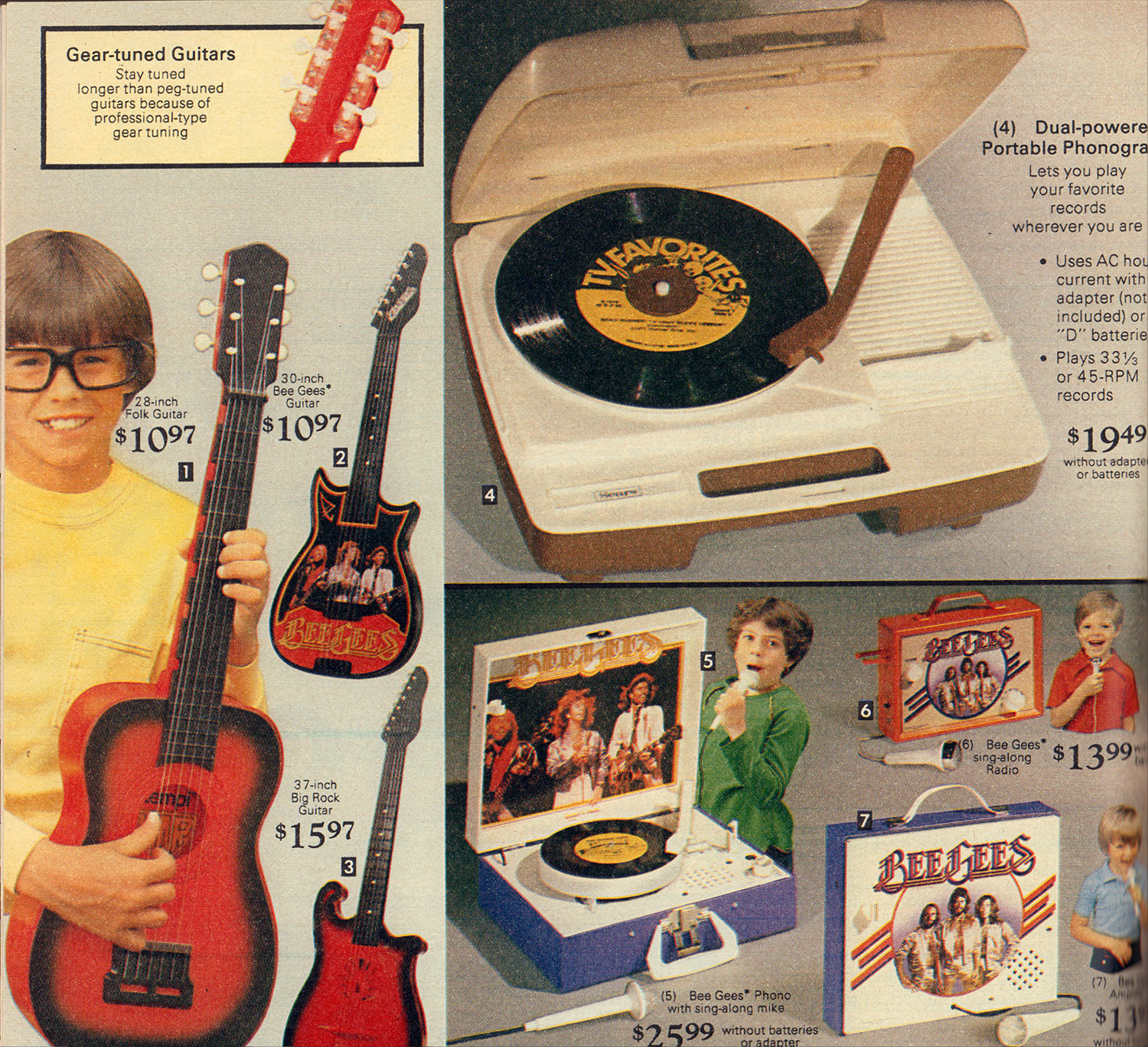 The Bee Gees were big with third graders in 1979; quickly losing steam among older listens, however (thanks in no small part to the Sgt. Pepper train wreck from the year before).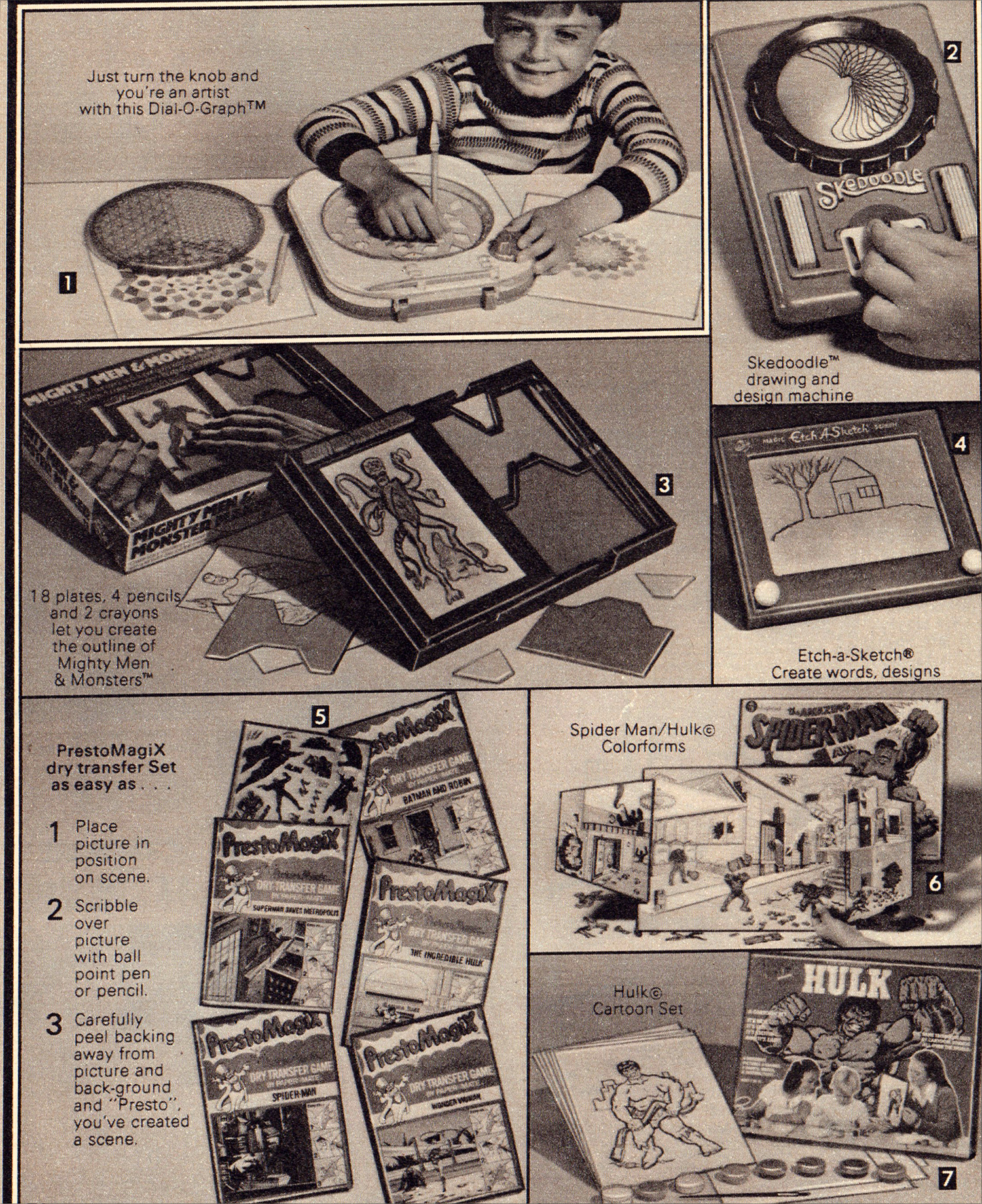 I include this simply because "Mighty Men and Monster Maker" was my favorite toy this year.  If you couldn't draw, you could rub crayons over paper on top of monster/superhero outlines, and "presto", you had Crayola masterpieces.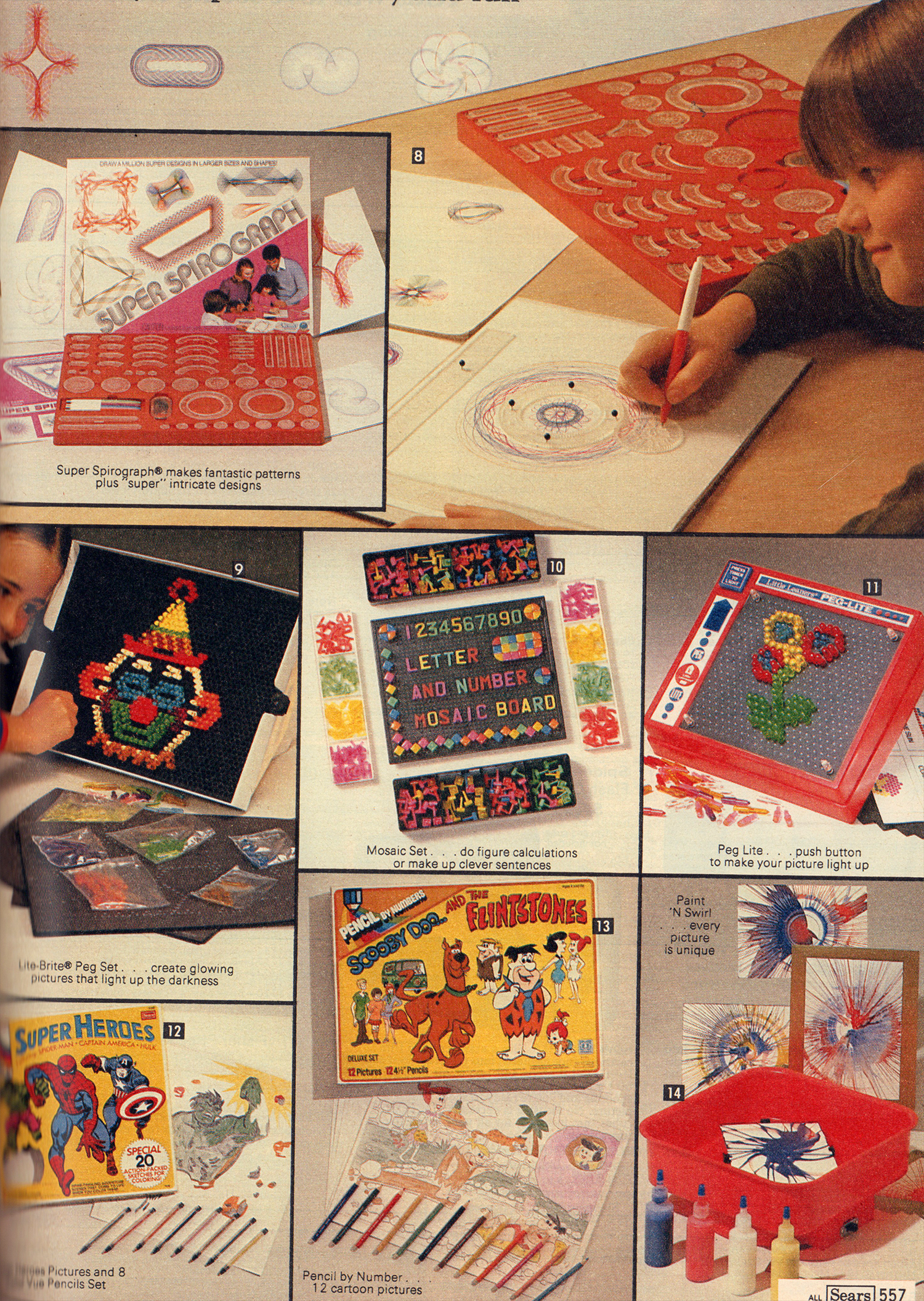 Who doesn't remember Spirograph and Lite Brite.  The waves of nostalgia from this page are dialed up to "11".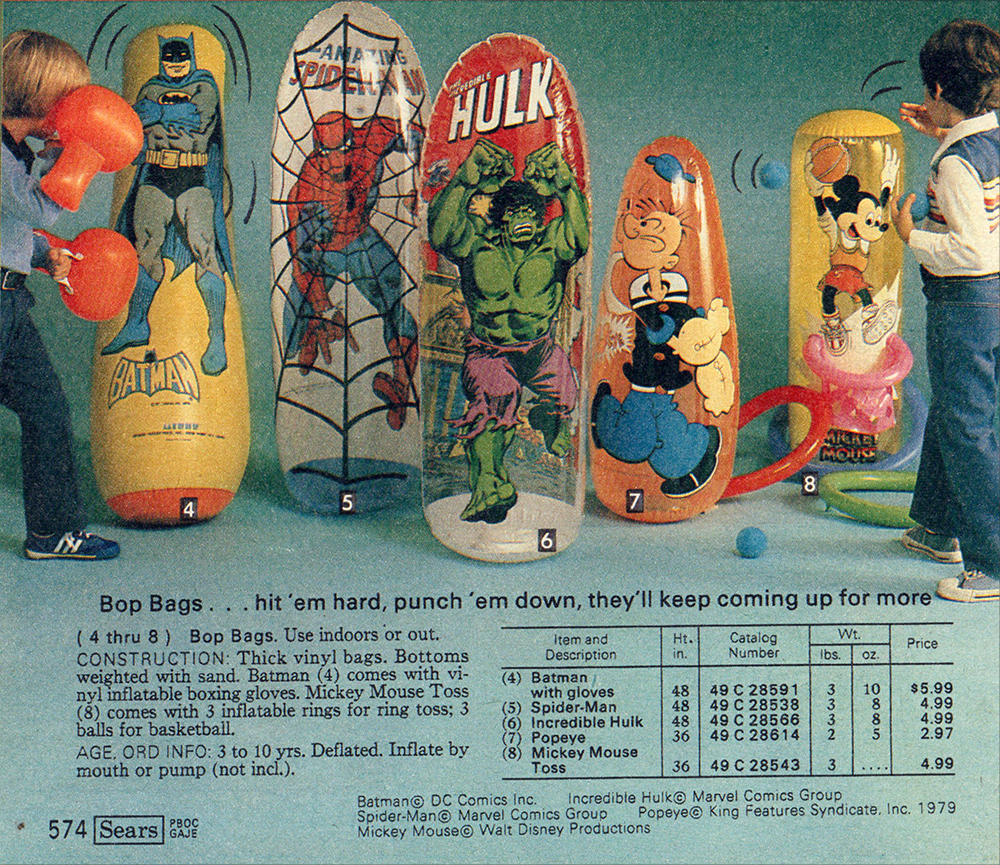 "Hit 'em hard, punch 'em down, they'll keep coming up for more"…. I wonder if this would fly today.  It sounds a bit too aggressive for 2017 kids.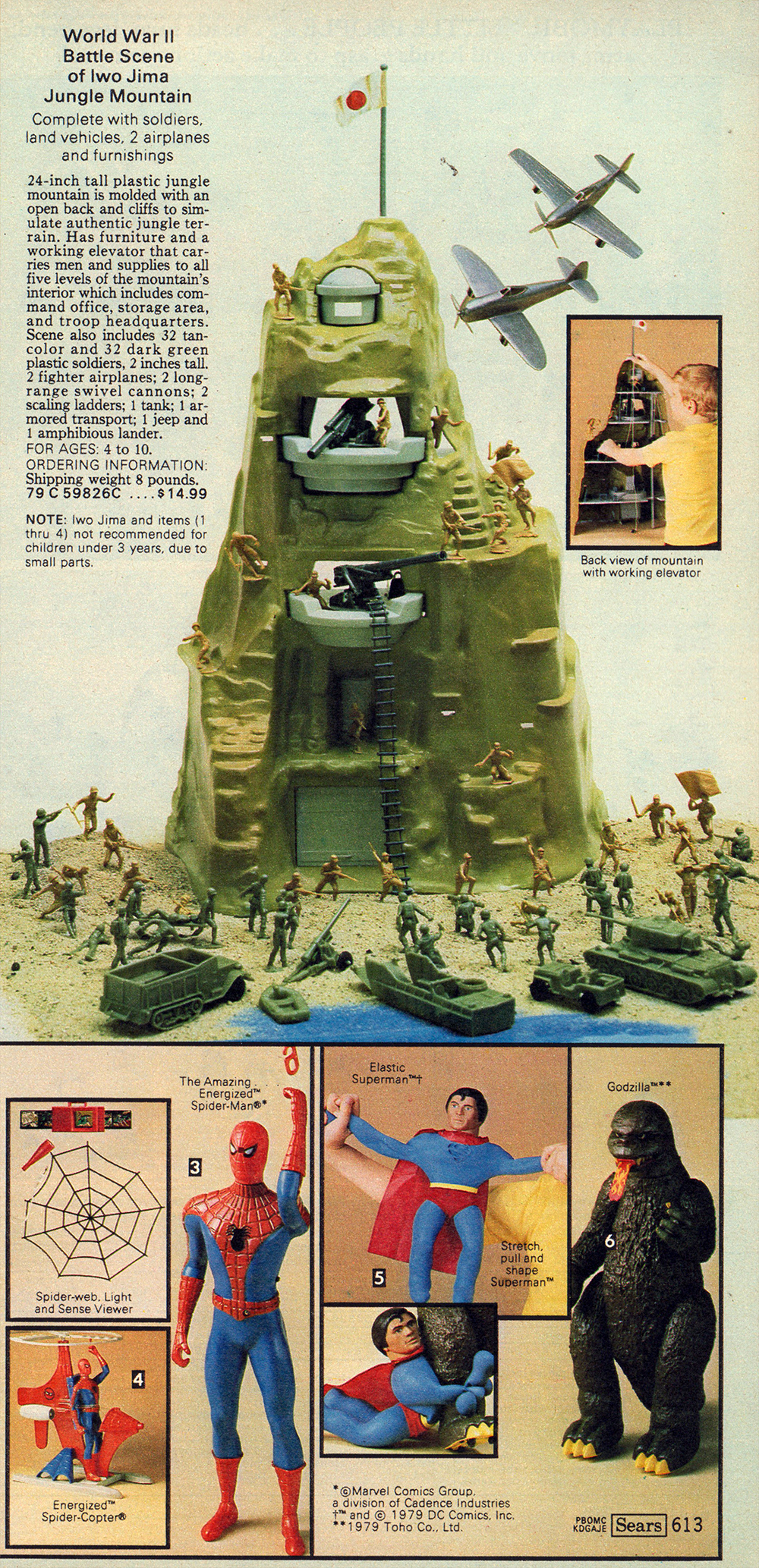 Remember Stretch Armstrong?  In '79, they had "Elastic Superman".  I love how they picture him clinging like a madman to Godzilla's leg.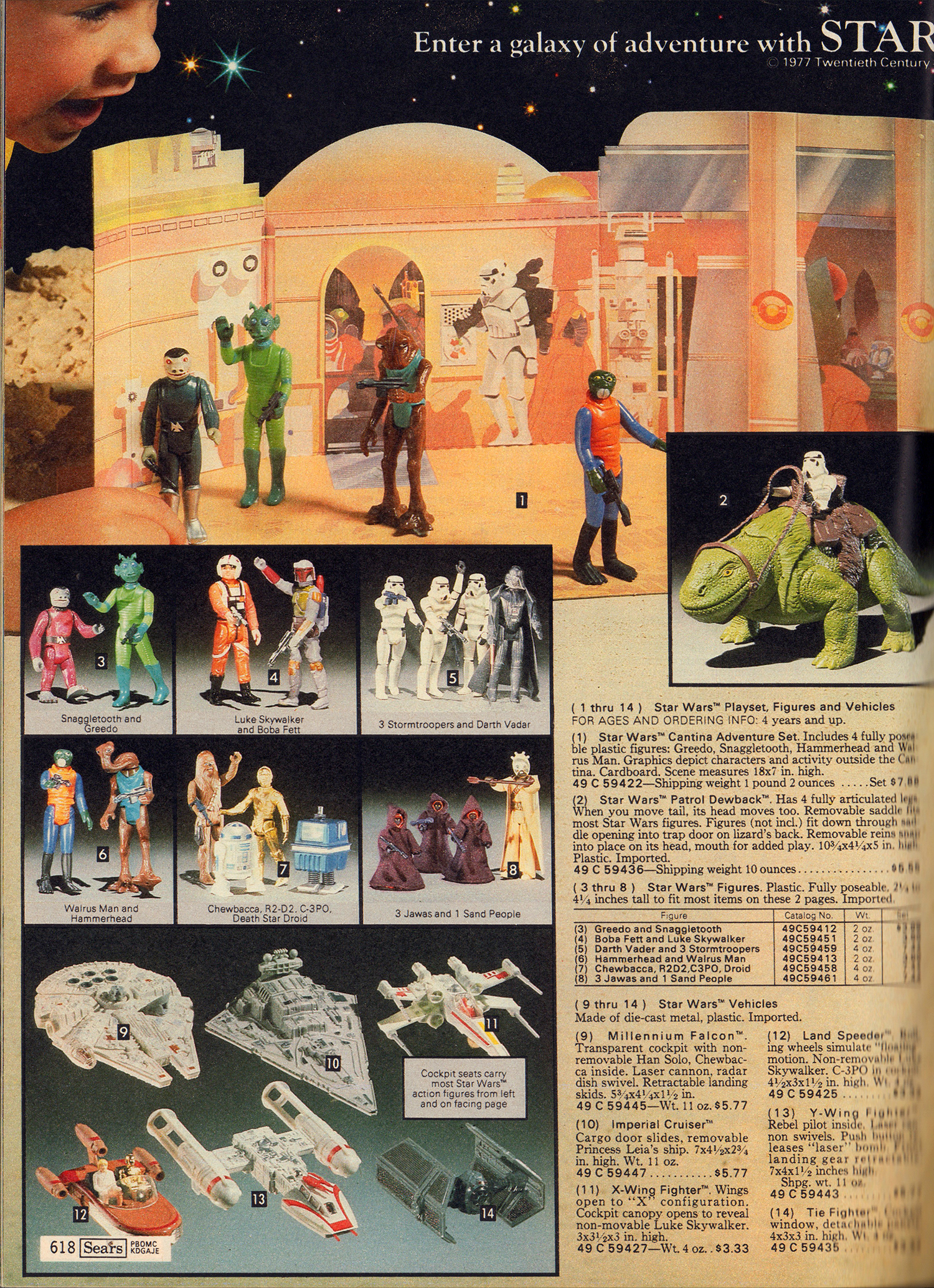 Of course, the most treasured section of the Sears catalog for young boys was the Star Wars toys pages (that and the lingerie section).  If you were a boy growing up in the seventies, then you remember every single one of these figures.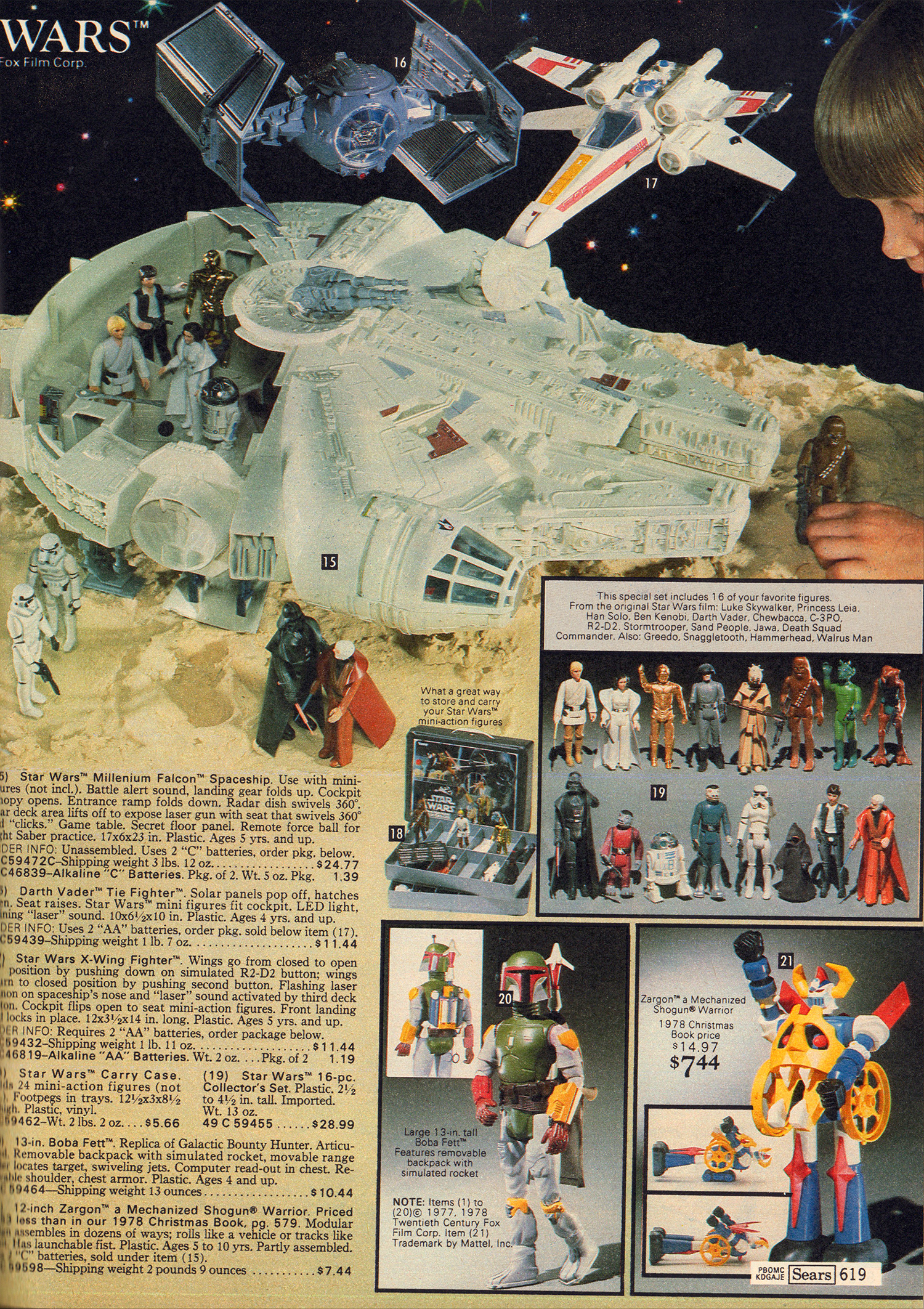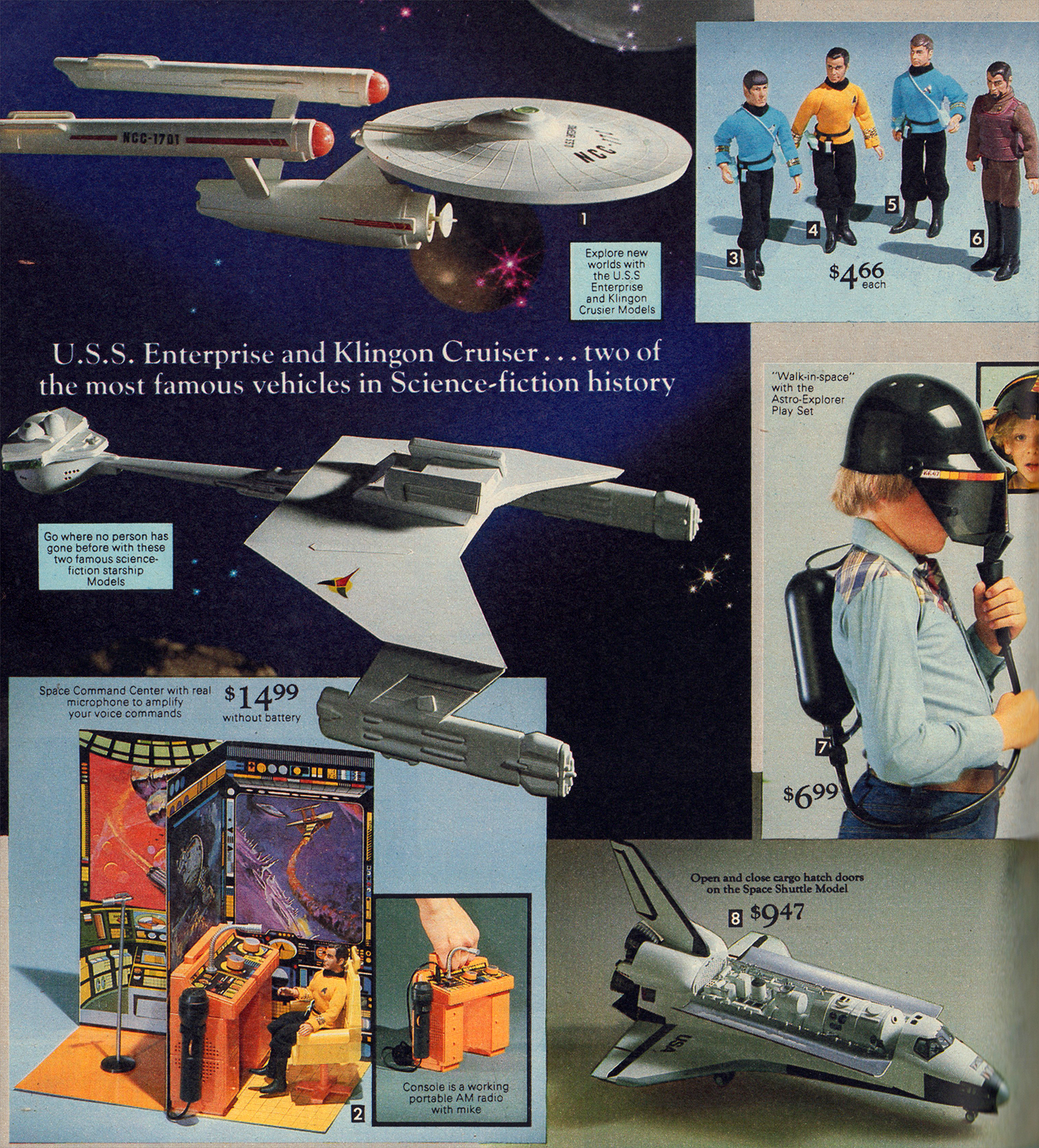 Well, that's all for now. It's time for me take off in my badass motorcycle (with training wheels).  Eat my dust!