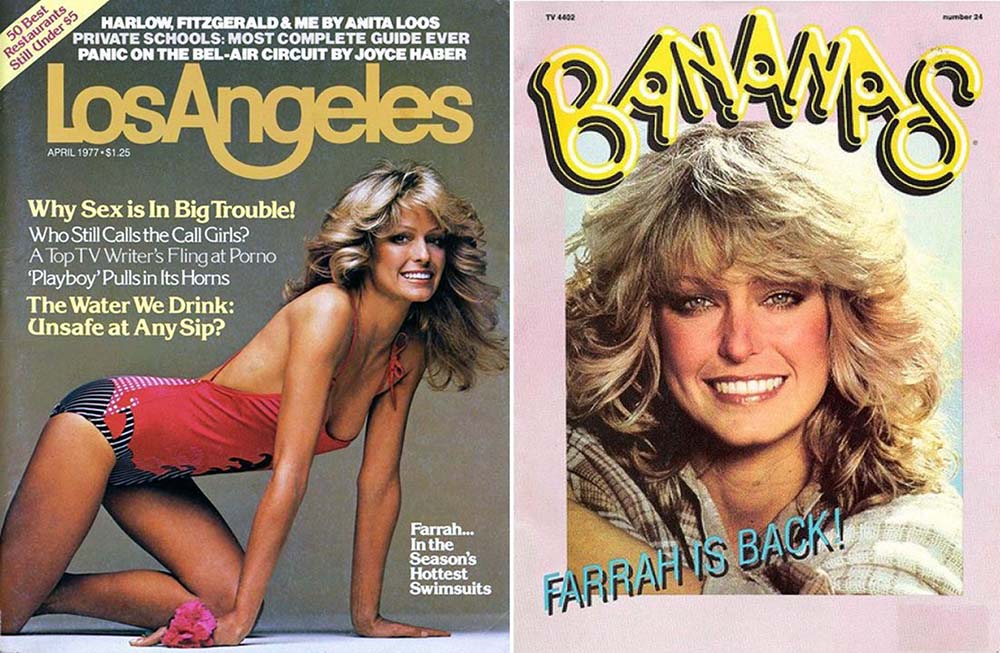 Farrah Fawcett appeared in pop culture here and there in the early seventies  – an appearance on The Partridge Family, hair product advertising, etc.  However, upon the premier of Charlie's Angels in September 1976, she became an overnight sensation with her image plastered on seemingly every single magazine on the rack.  Even after she left the show a year later, the public fascination with all things Farrah remained until the dawn of the 1980s.
To give you an idea of the rabid Farrah hyper-saturation that occurred between 1976 and 1980, here is a stack of magazines from this time period.  Buckle up, and be prepared for dangerous levels of Farrah over-exposure…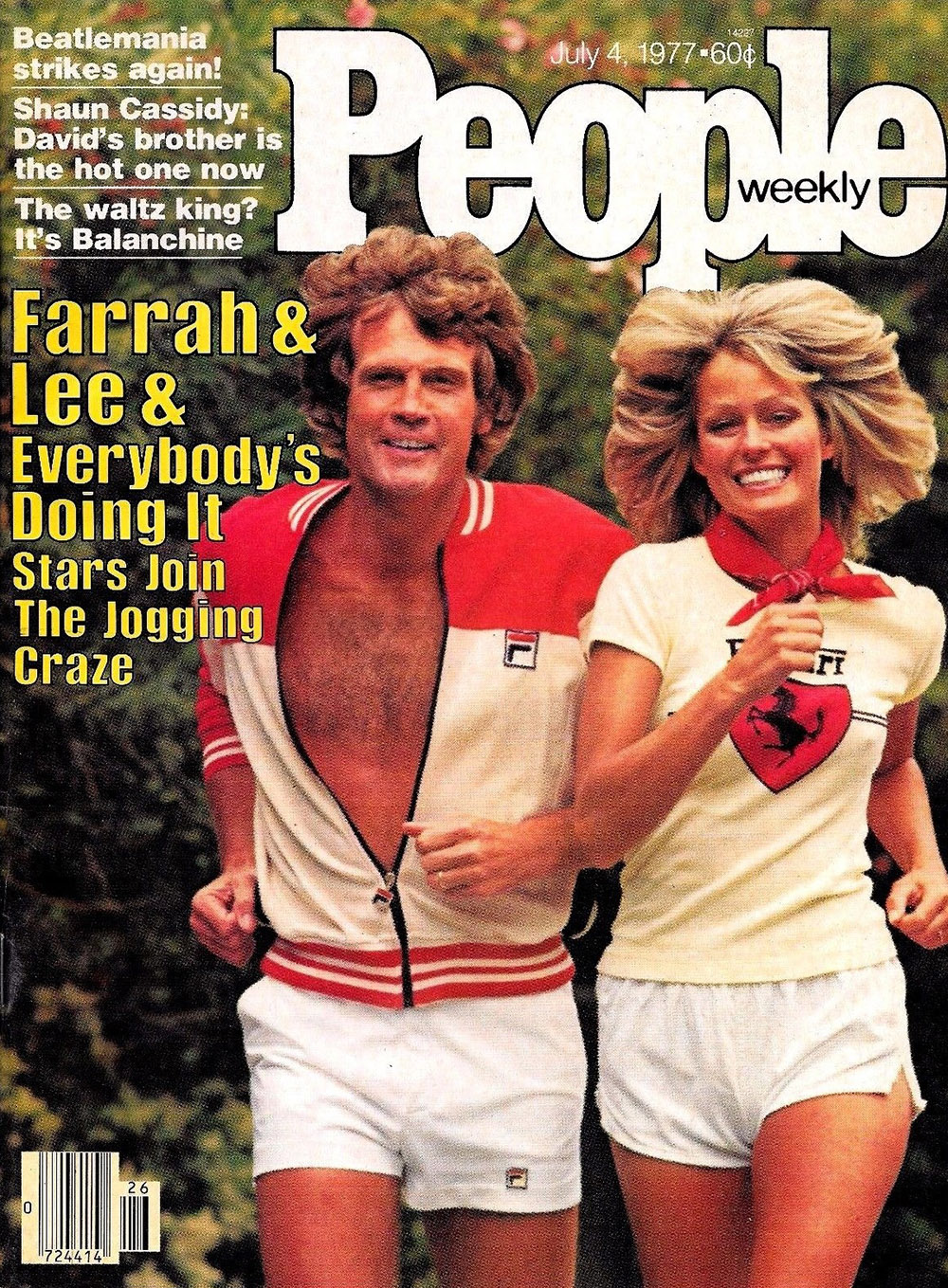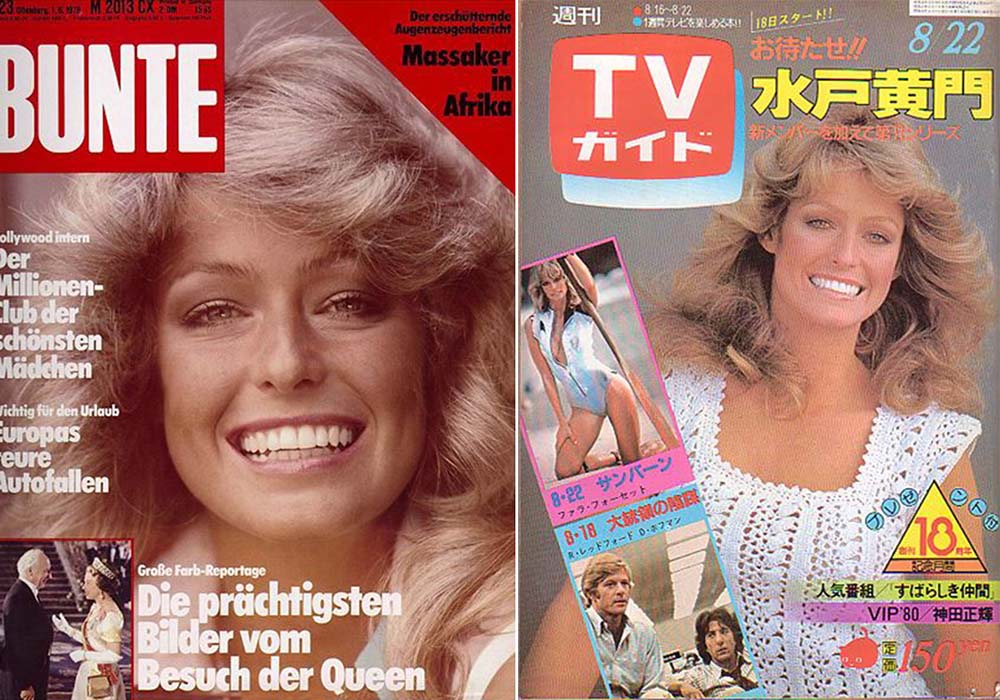 The Farrah phenomenon wasn't just an American thing; she was featured in magazines all over the world.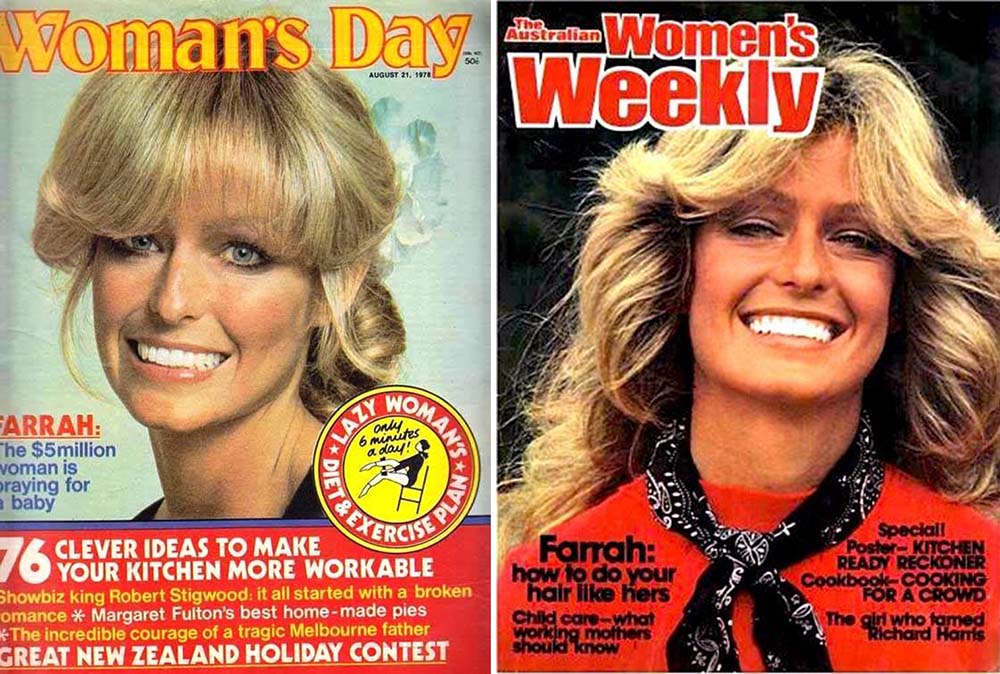 Yes, Farrah was a sex symbol, but you'll notice from these magazine covers that it's almost always just her face.  In other words, Farrah wasn't just a body for guys to ogle over.  She appeared on plenty of women's interest magazines, and rarely delivered the eye candy the guys were hoping for.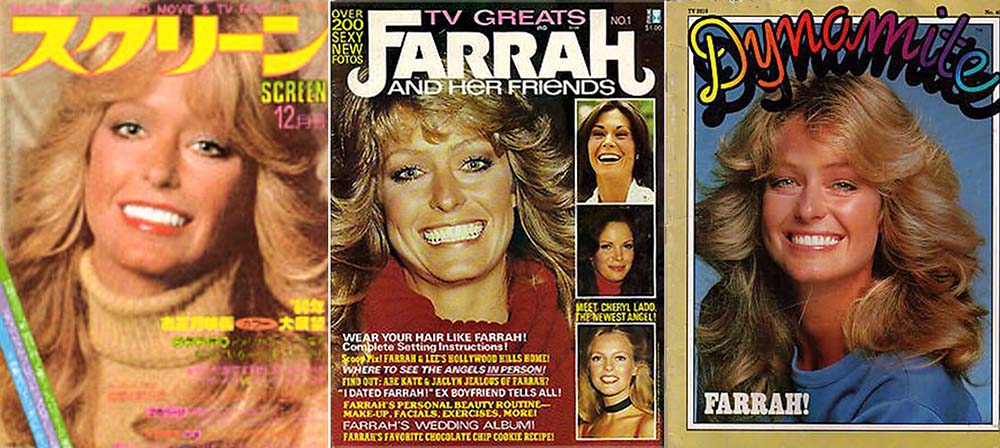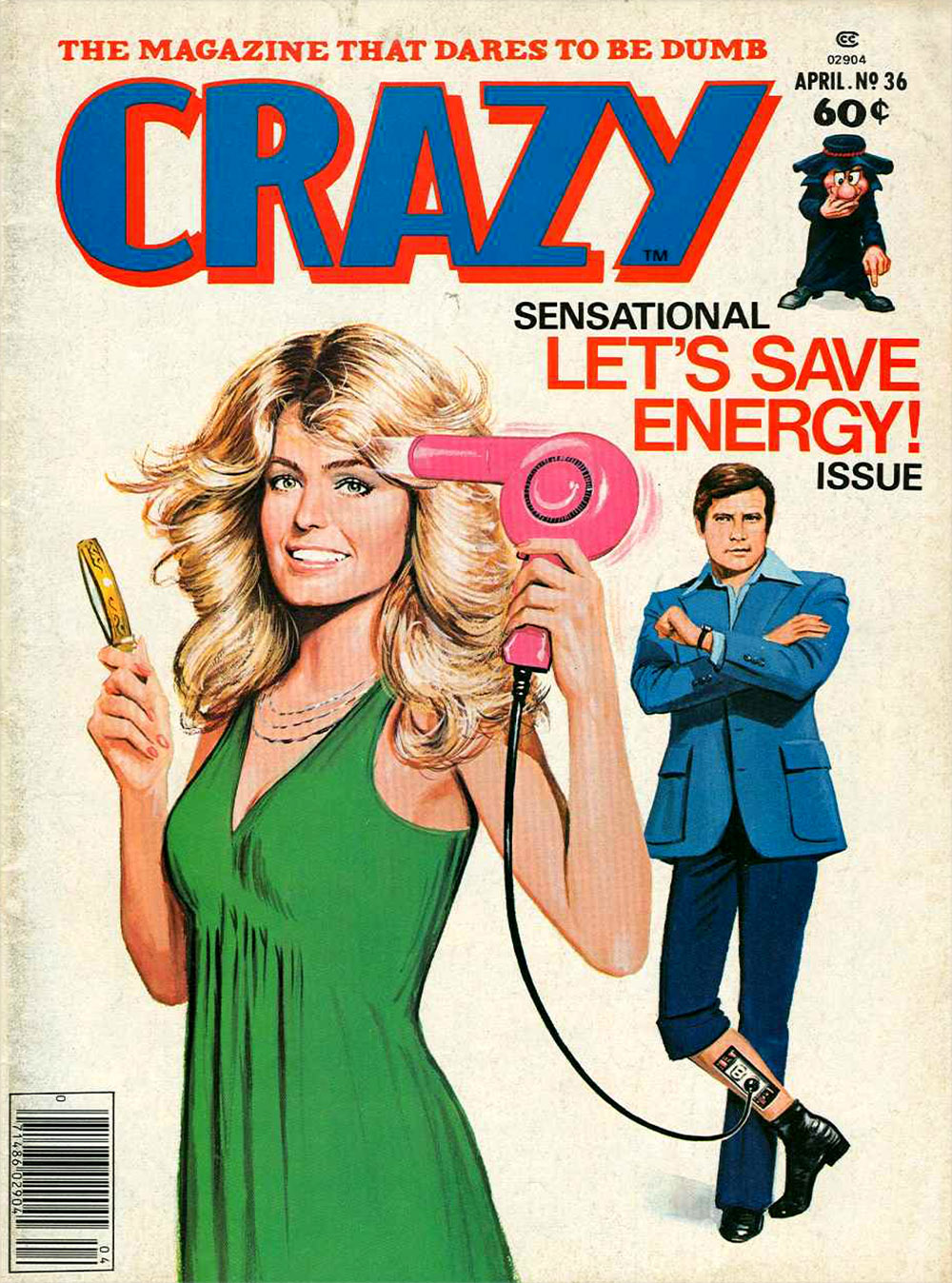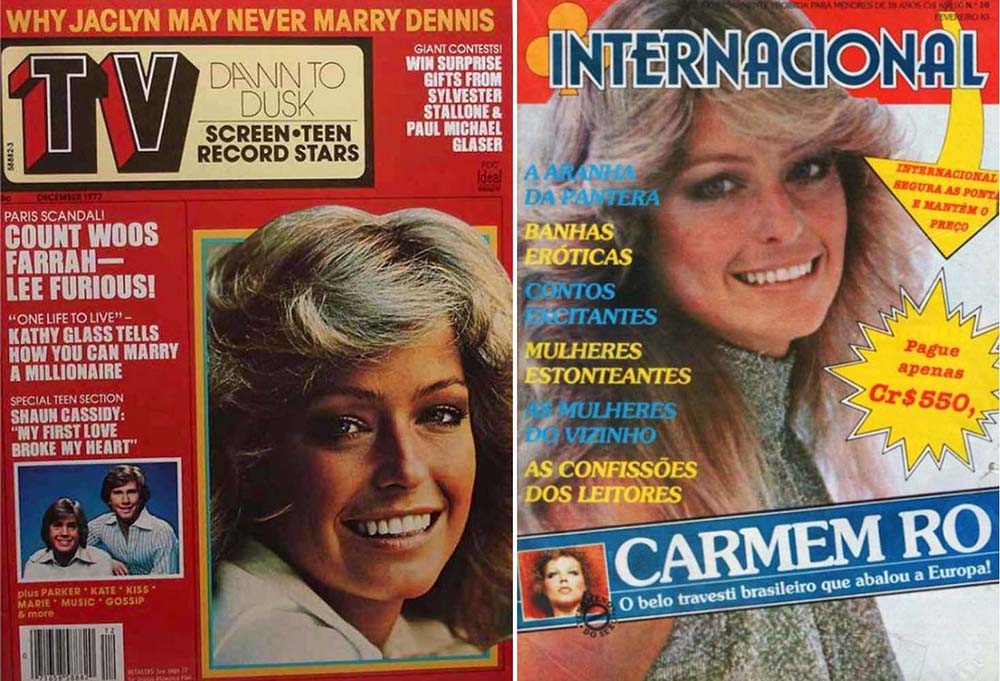 The magazine on the left is from 1977 – on the right, 1983. Farrah's fame didn't evaporate into thin air, but as the eighties wore on, she gradually faded from the limelight (and her personal life got progressively worse).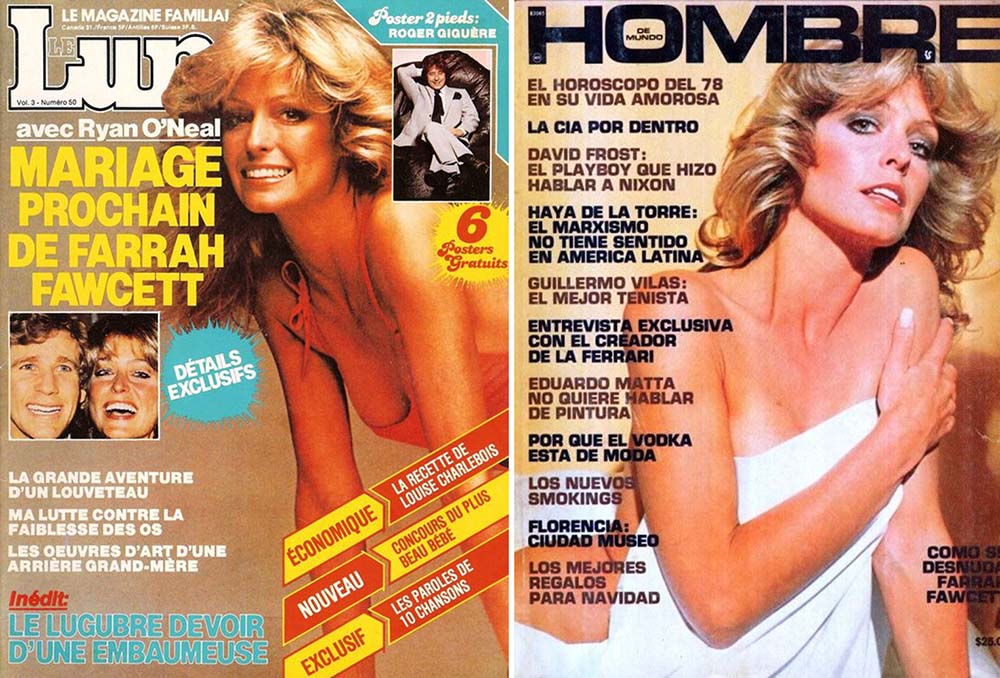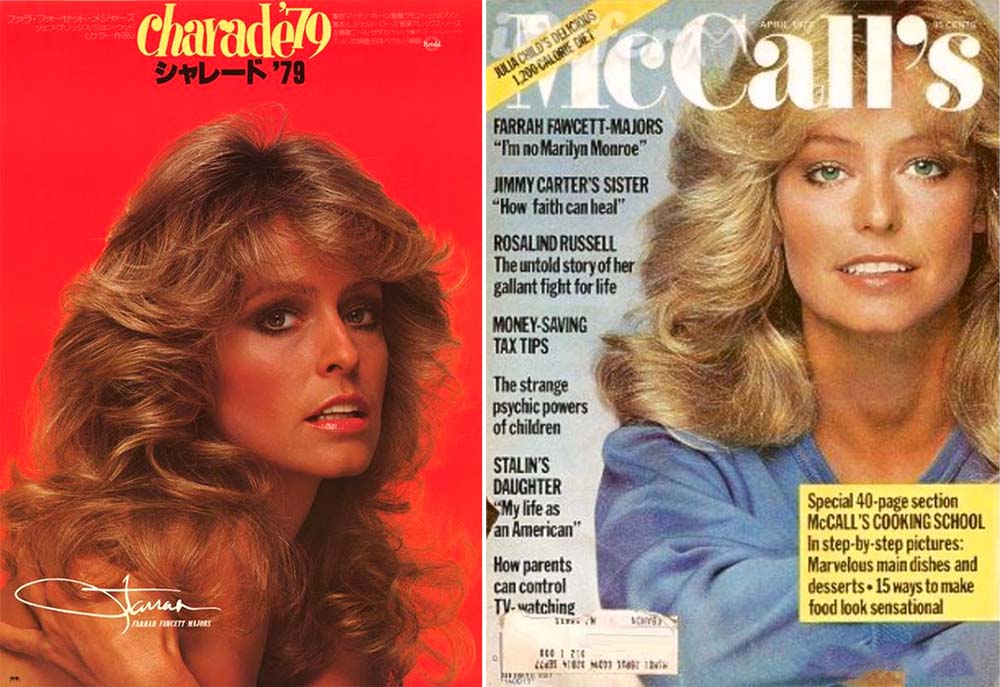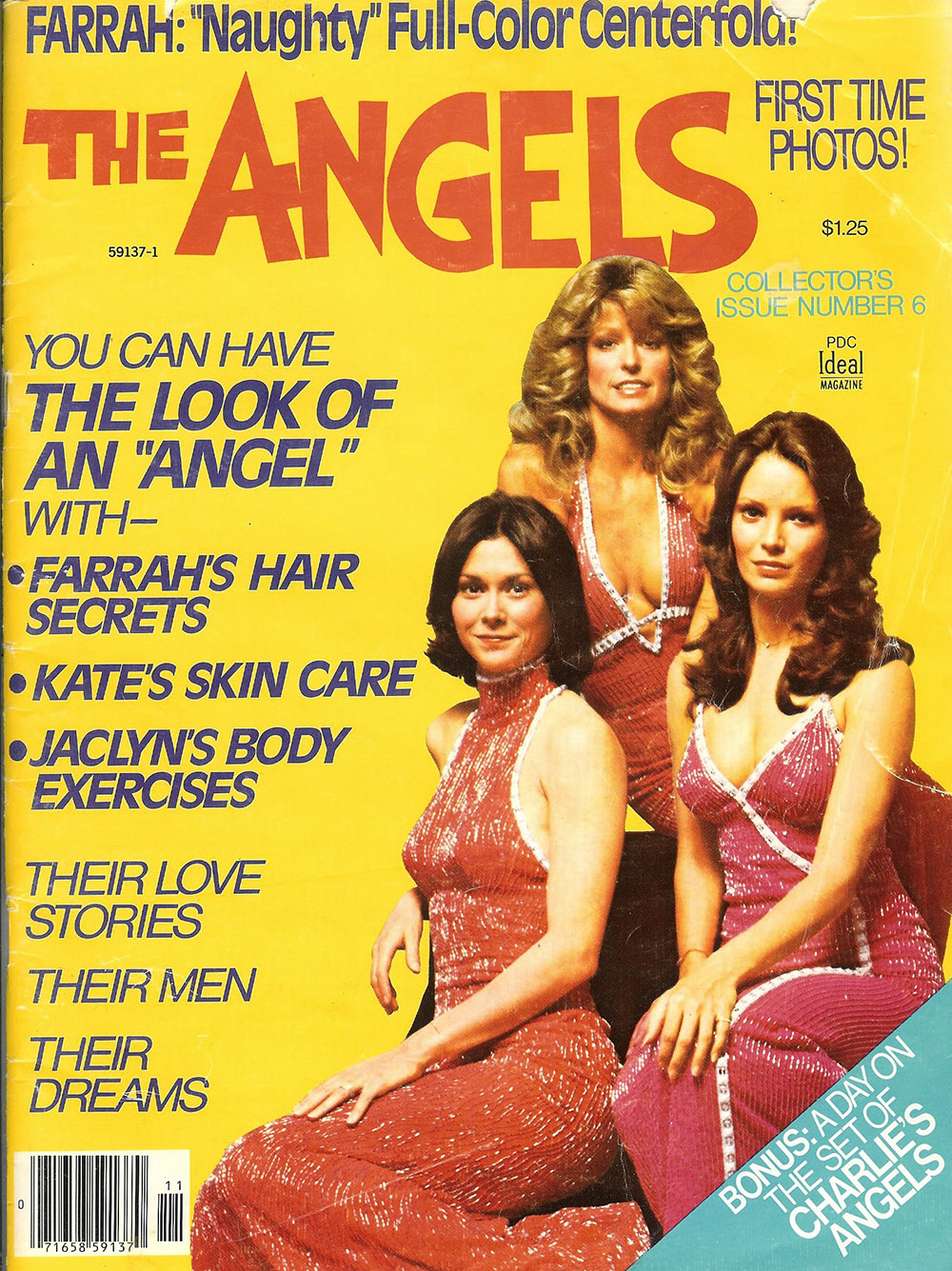 The magazine claims to have a "naughty" centerfold.  Sorry.  Farrah refused to deliver nudity in print until the 1980s (via a mid-eighties issue of Playboy).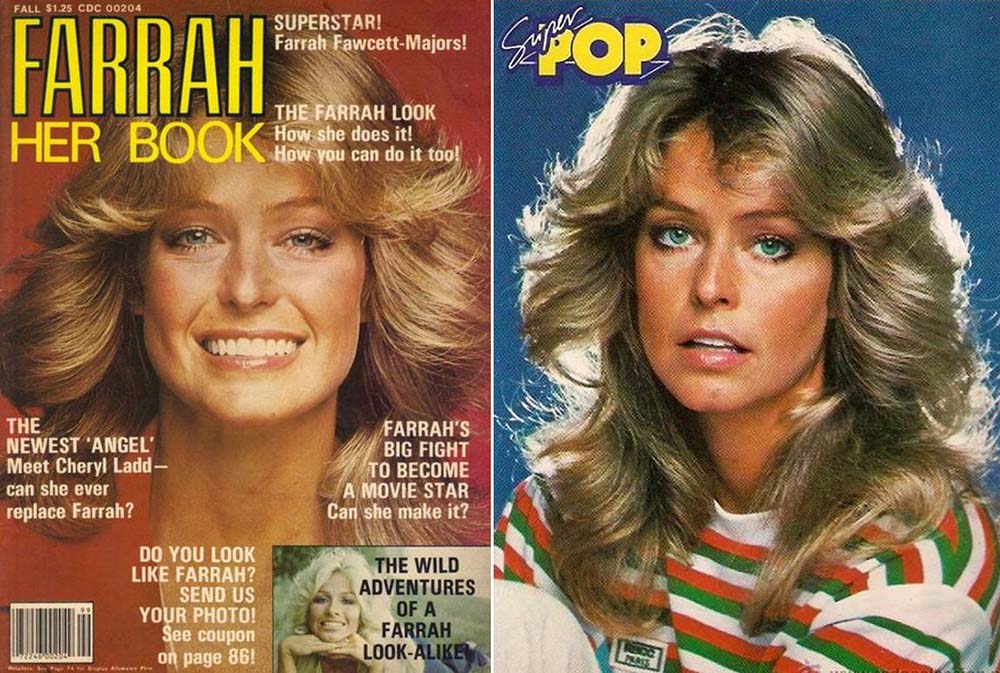 Farrah was big, but perhaps even bigger was her hair.  For a few years, it seemed like every girl in school was sporting "The Farrah" style.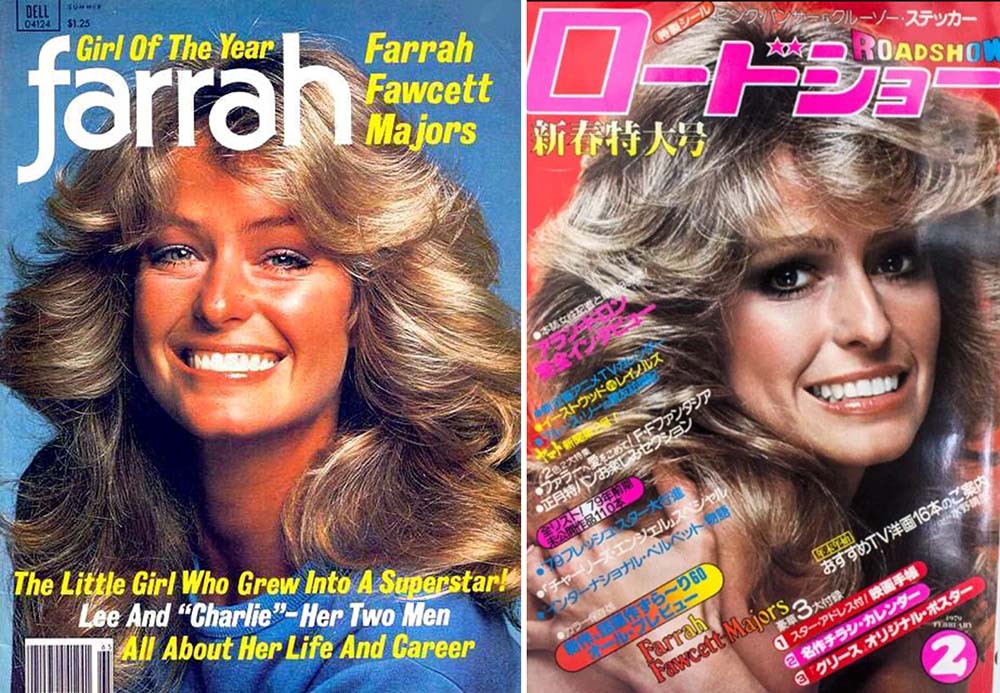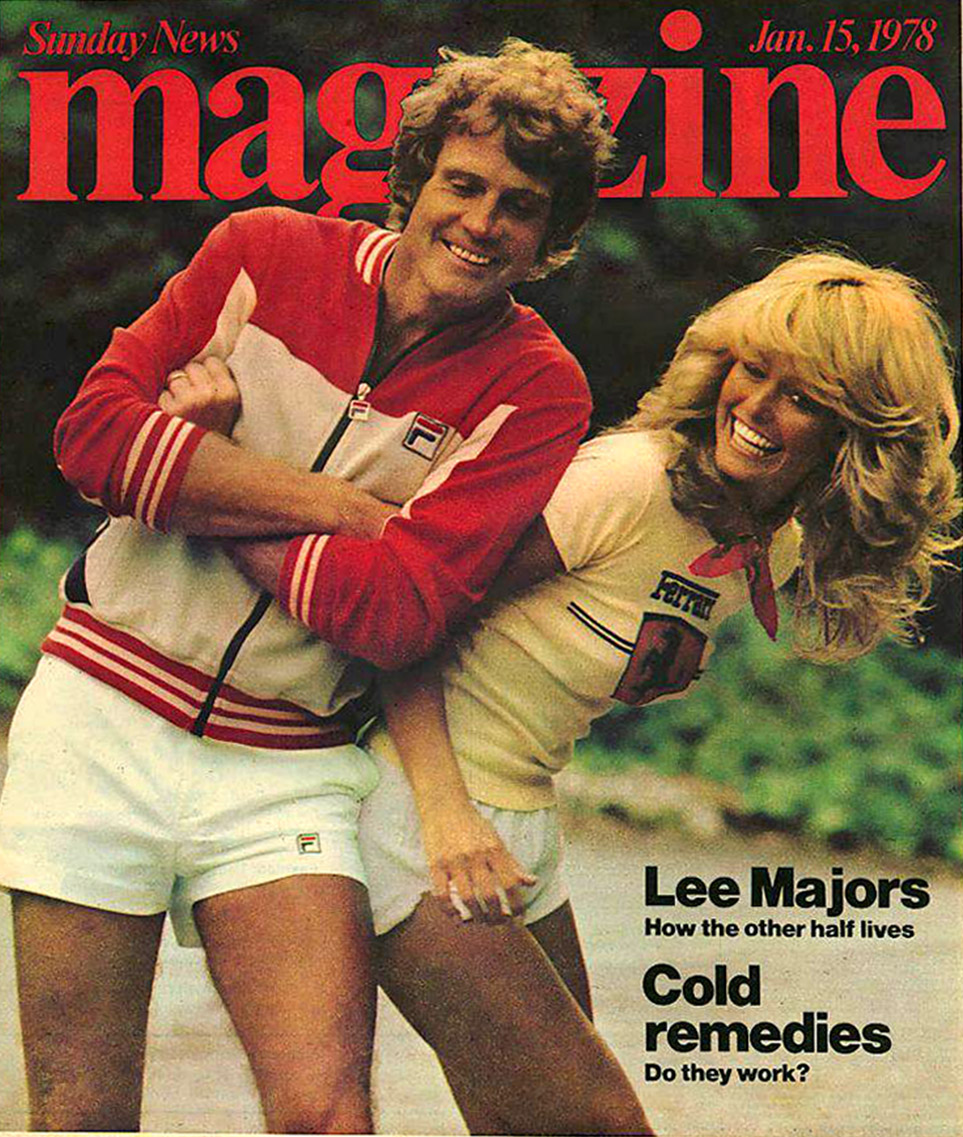 What could be bigger than a superstar sex symbol?  A superstar sex symbol couple.  The Lee Majors/Farrah match was "the" story on all the celebrity rags for a time.  Sadly, this would end in disaster when Lee Majors went away for work and asked Ryan O'Neil to watch his lady while he was away.  What was he thinking?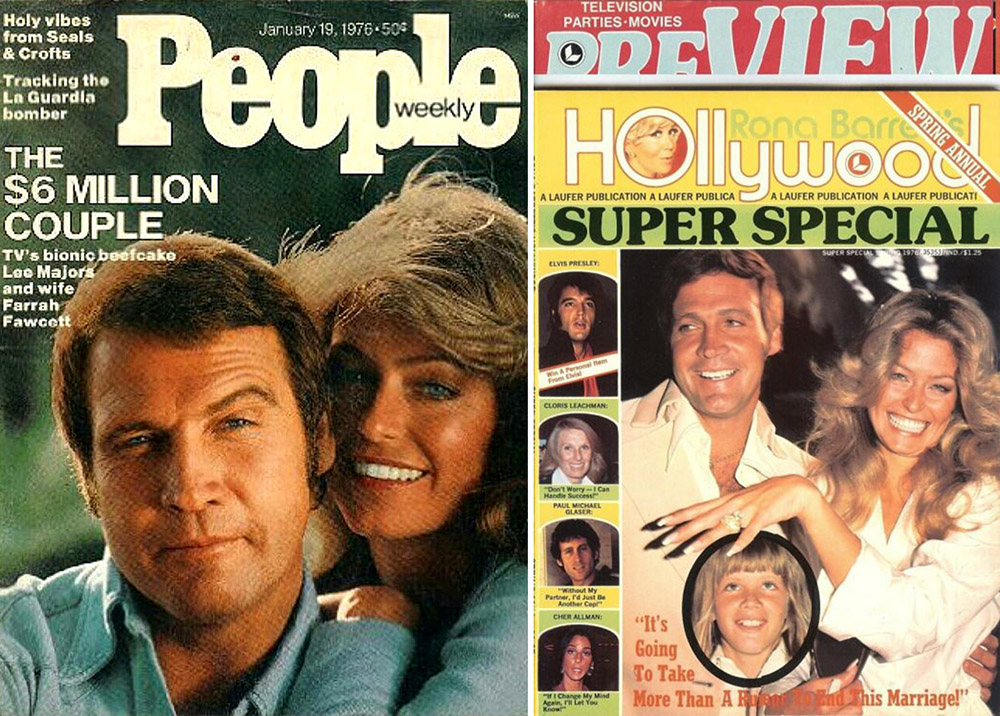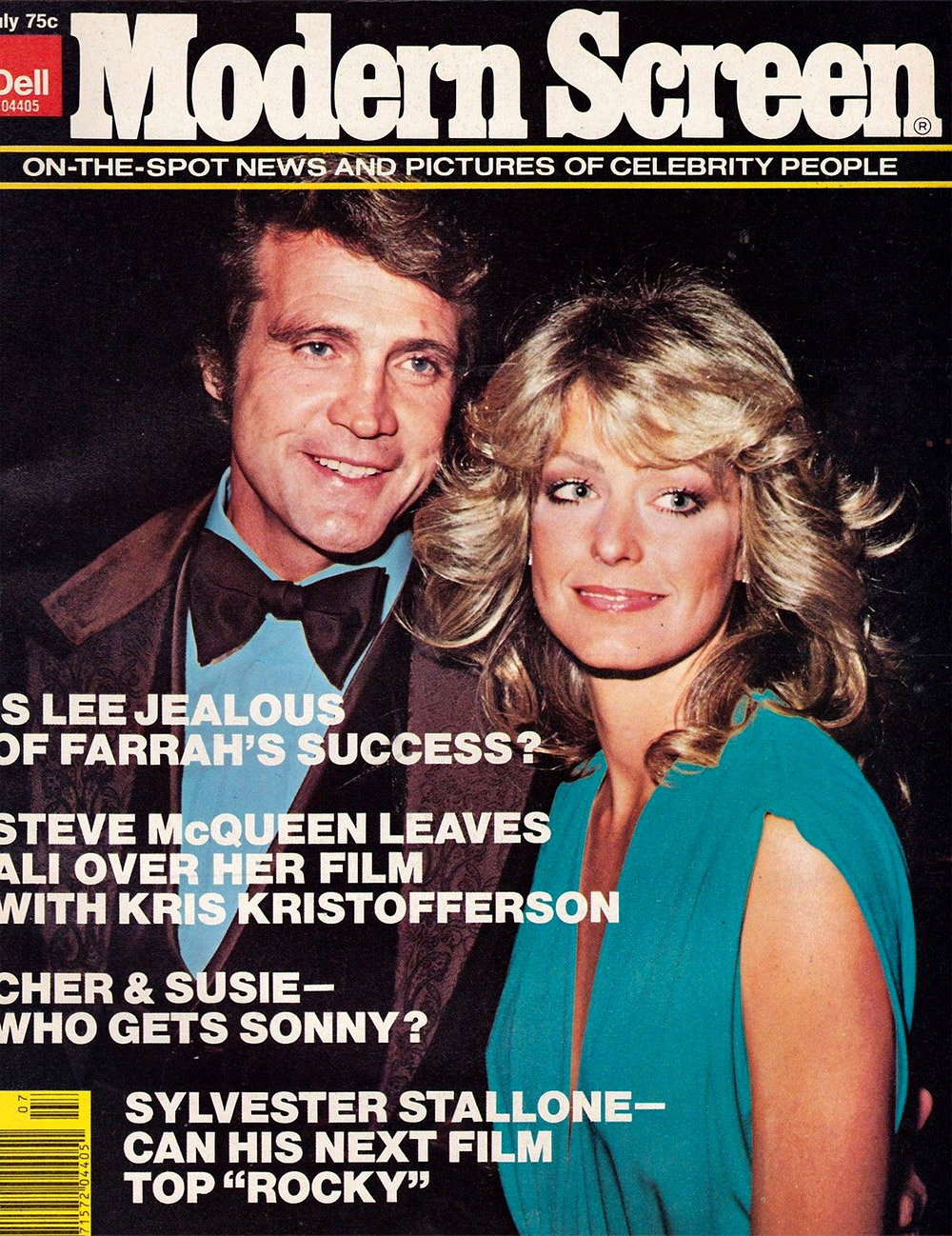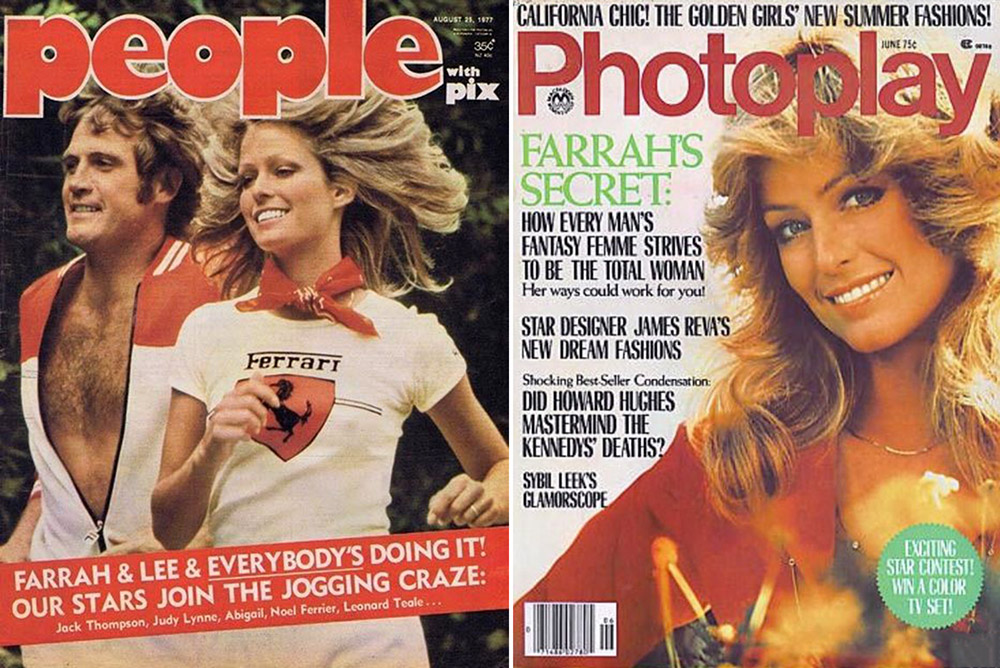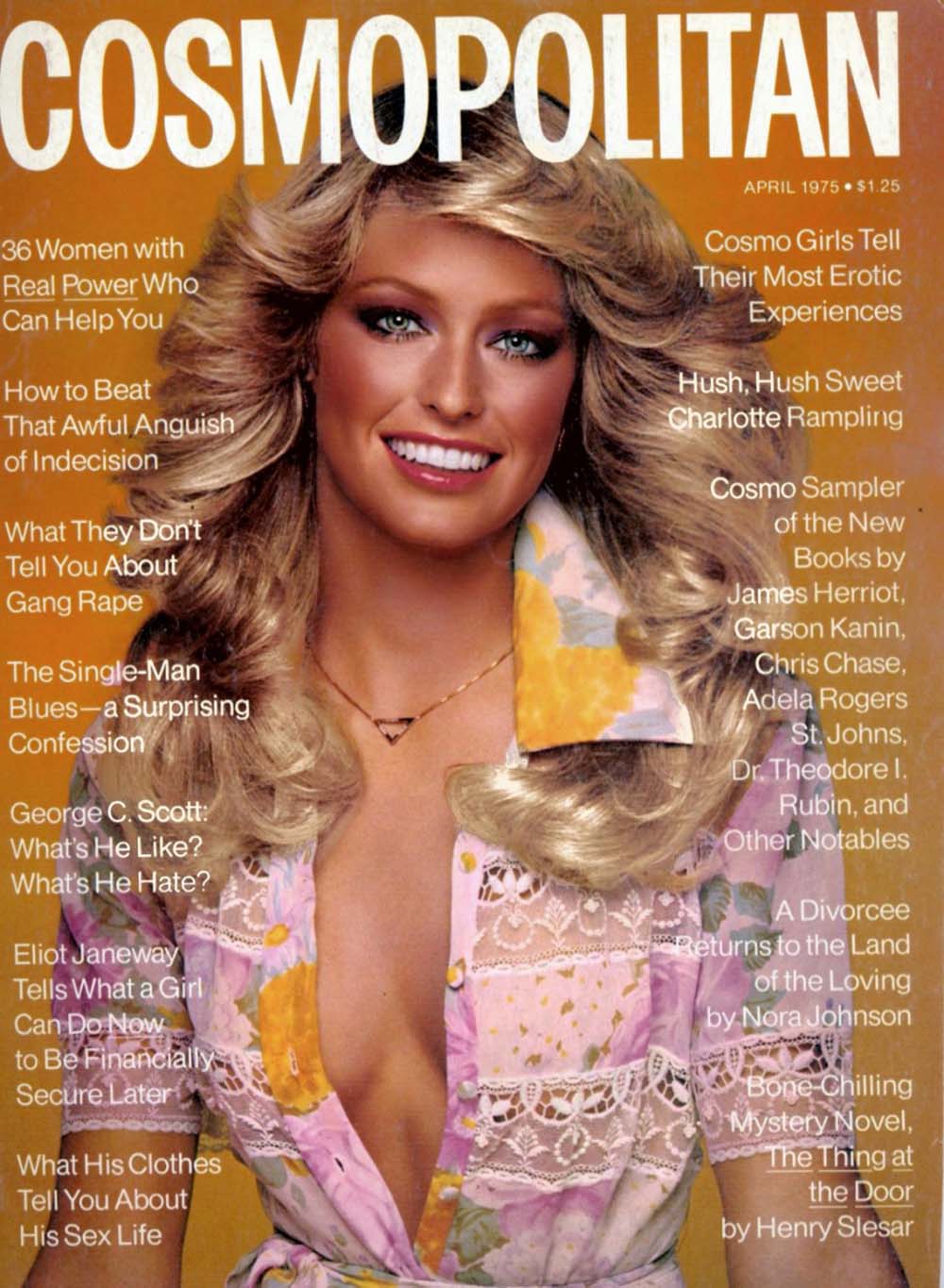 April 1975 – a rare Farrah cover before the Fall 1976 tidal wave.  You'll note that the Cosmo cover doesn't even list her name (she was essentially an unknown model at this point).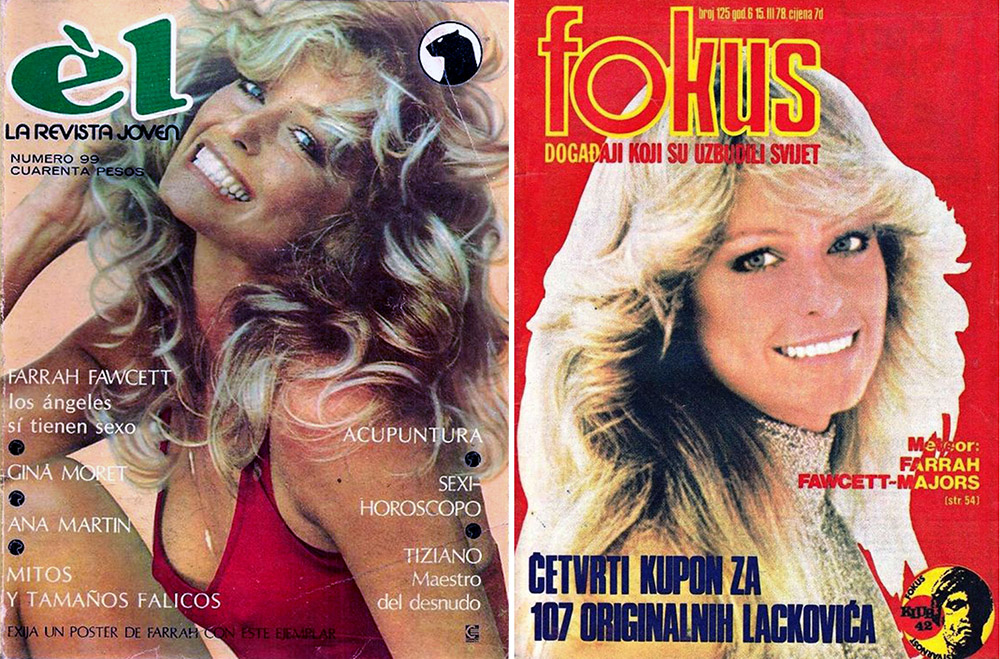 él magazine features a crop of Farrah's insanely iconic poster.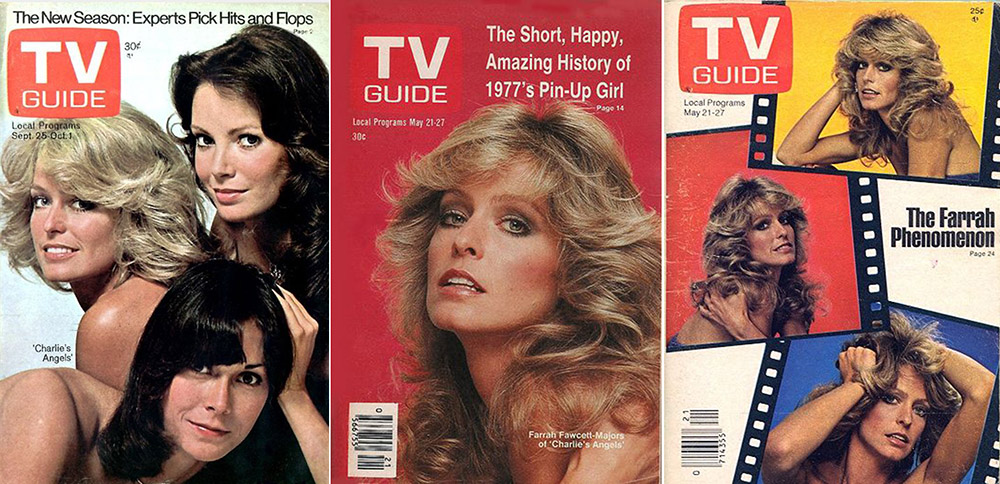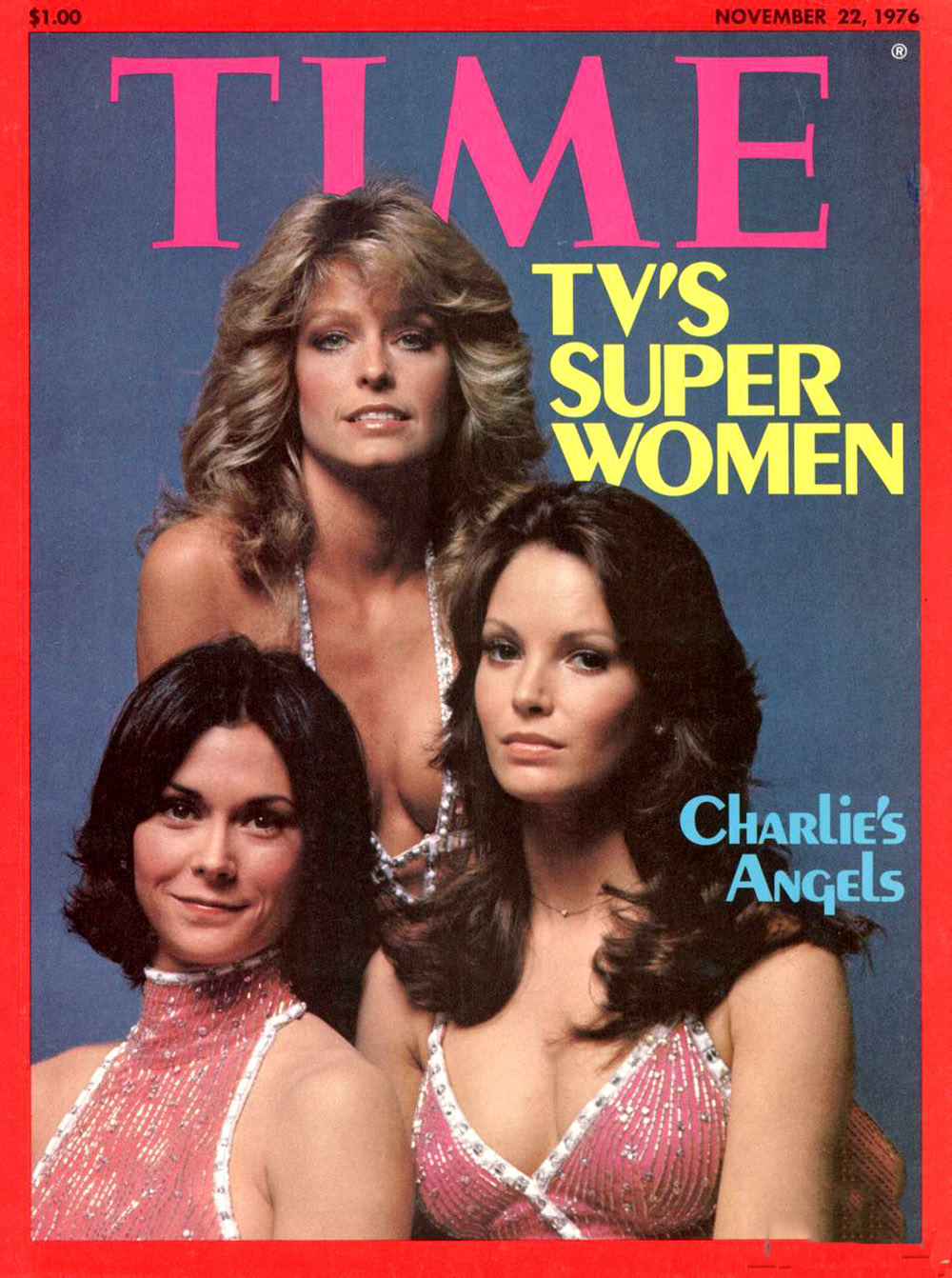 Of course, many of the Farrah covers also featured the other Angels, Kate Jackson and Jaclyn Smith.  Much like Suzanne Somer's departure from Three's Company, Farrah left at the height of fame amid controversy. They were big shoes to fill; Cheryl Ladd was able to pull it off, but never came close to Farrah's popularity level.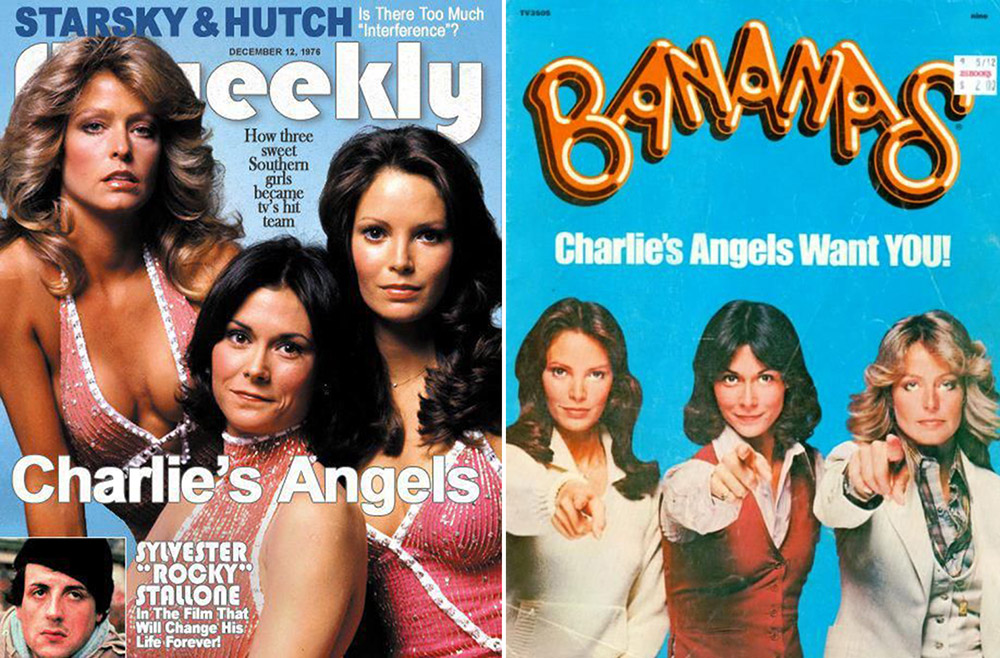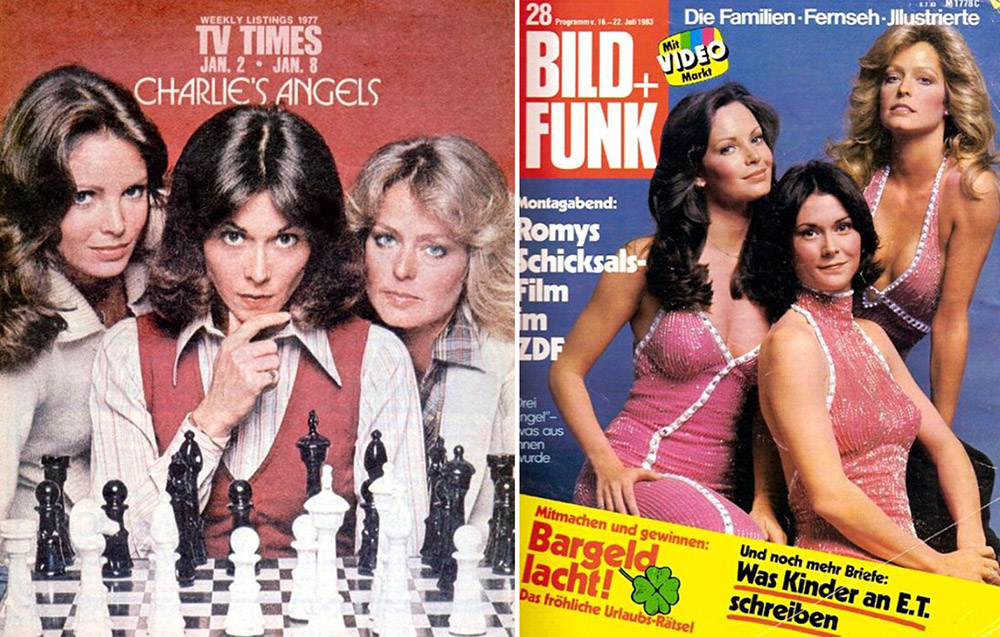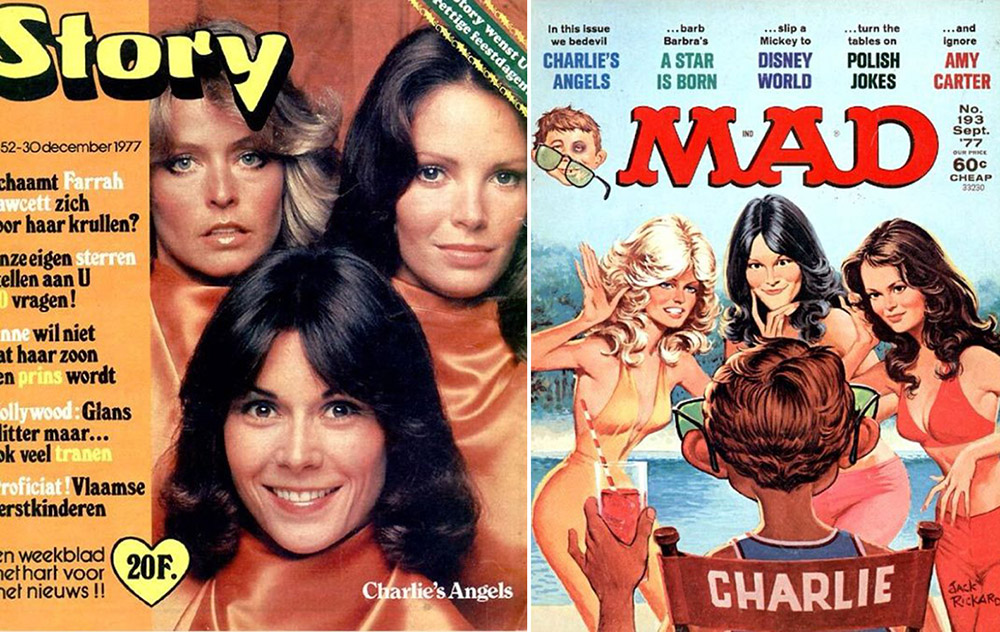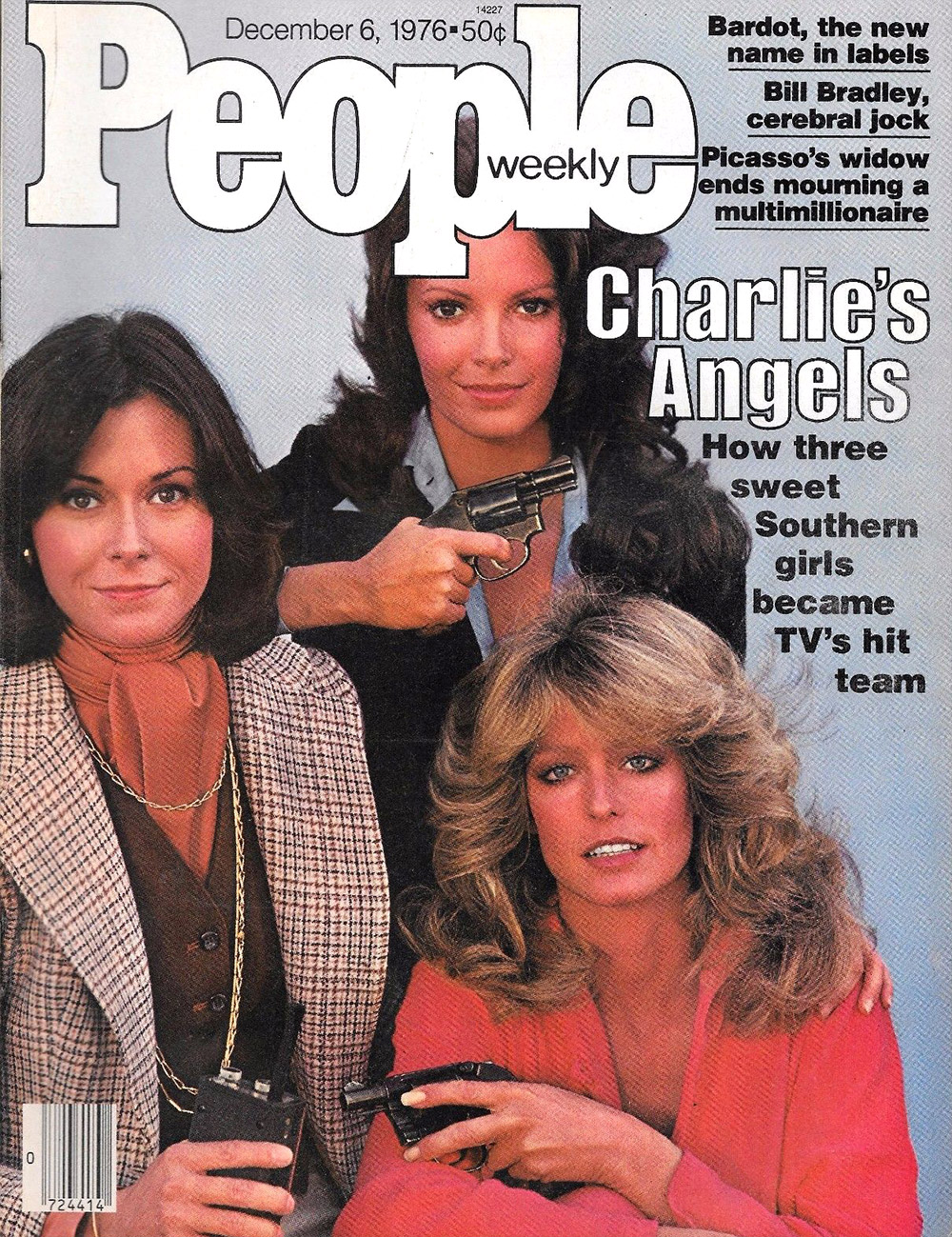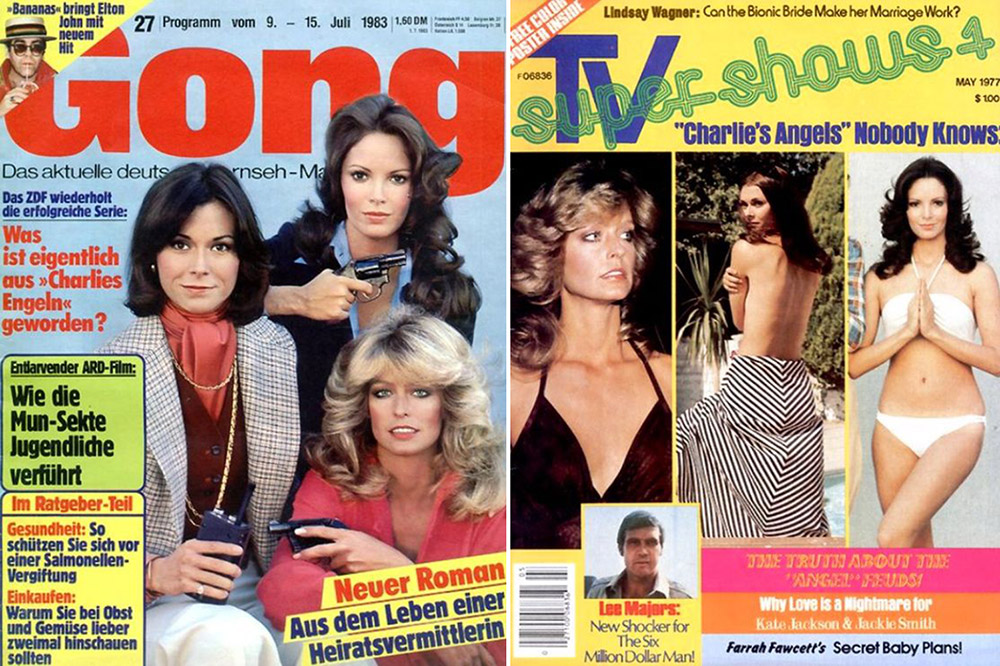 So, I think you get the picture – Farrah's face dominated print media at a level that was, perhaps, unprecedented.  I'll leave you with a few additional examples to further underline the point…