Terrence Patrick "Terry" O'Neill is eighty. Born in Romford, Essex just over a year before the start of ww2 within ten years he was meeting celebrities at theatre stage doors collecting autographs for his mother. "Mum loved the theatre and collecting autographs but she was very shy so I would get them from people like Sir Laurence Oliver and Noel Coward,"
His first job in photography was in a photographic unit for an airline at London Airport ten or so years before it was renamed Heathrow. By accident he filmed the Home Secretary Rab Butler sleeping at the airport and it got the eye of Fleet Street editors. He was soon hired for the Daily Sketch in 1959.
His first professional job was photographing Laurence Olivier but he went on to take pictures of anyone who was anyone – from the Beatles and Judy Garland to the Royal Family.
"I'd do five or six jobs a day" he once remembered, "while the old timers wanted to do one and go back to the darkroom and play shove ha'penny" the hard work and energy meant that he soon became one of the top photographers of the Sixties. "Within two weeks I had photographed the Beatles and the Stones…nobody ever fazed me after that." Around that time he got Diana Dors to sweep snow on a film set. Michael Winner was watching and said: 'Either that guy is going to be a top photographer or he is going to be history within weeks.' "
As the Daily Telegraph once put it: 'He is famous for his charm, which coaxed an easy, intimate sparkle from those who had it and knew it, those who had it but hid it, and those who never had it at all.'
Of the incredible stars he photographed they all had their insecurities. "You know what always amazed me? That none of the beautiful women I've photographed ever thought they were beautiful. Ava didn't. Marilyn didn't. Michelle Pfeiffer doesn't. Such a waste."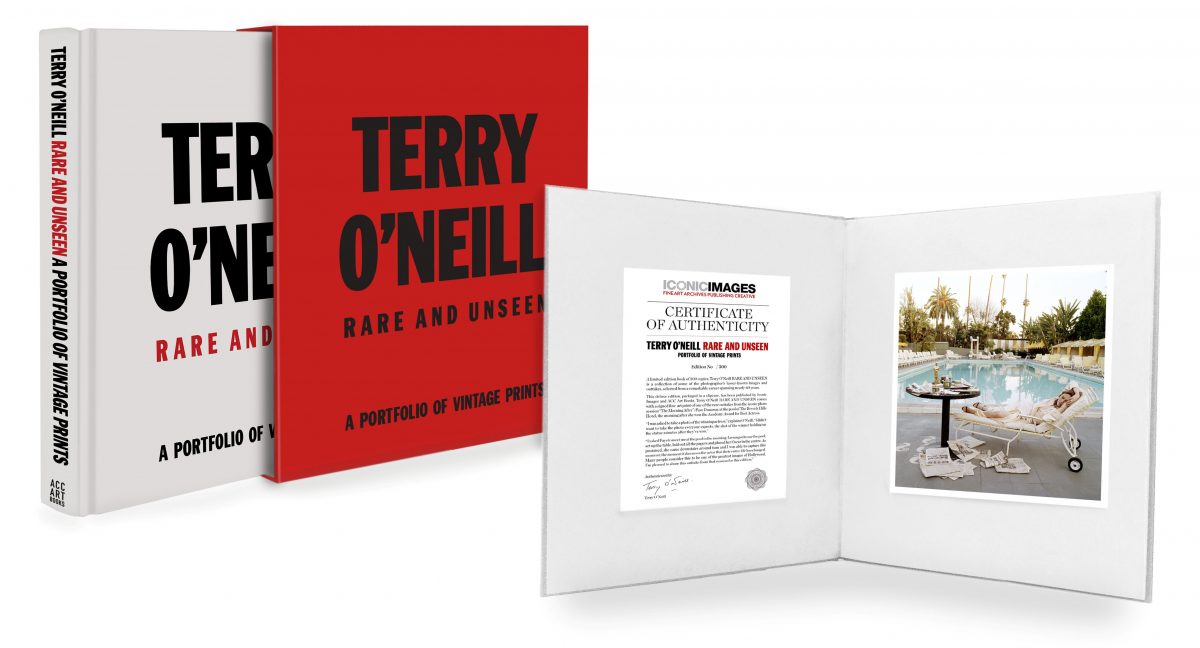 Rare and Unseen Deluxe Edition – Terry O'Neill released in November 2018 can be pre-ordered here