The Vincent Van Gogh museum has a section dedicated to Kesai Eisen (1790-1848), whose woodcuts the great Dutch artist collected. We're told Van Gogh "appears to have primarily fallen under the spell of Eisen's bijinga: prints of beautiful women." Van Gogh was inspired.
On the cover of the May 1886 edition of the journal Paris Illustré, Van Gogh spotted across an image of an Eisen woodcut depicting a courtesan. She was wearing a kimono decorated with a dragon. Van Gogh traced it into a painting of his own:
Eisen spent much energy focusing on the outward appearances of courtesans or geisha living around Edo. Mostly the women were dressed. And then he drew them naked, and in two panel below from the inside out. In 1823, Eisen created News from the Bedroom: The Pillow Library, a woodblock-printed book in ink and color on paper. It might be erotic. It is definitely unusual.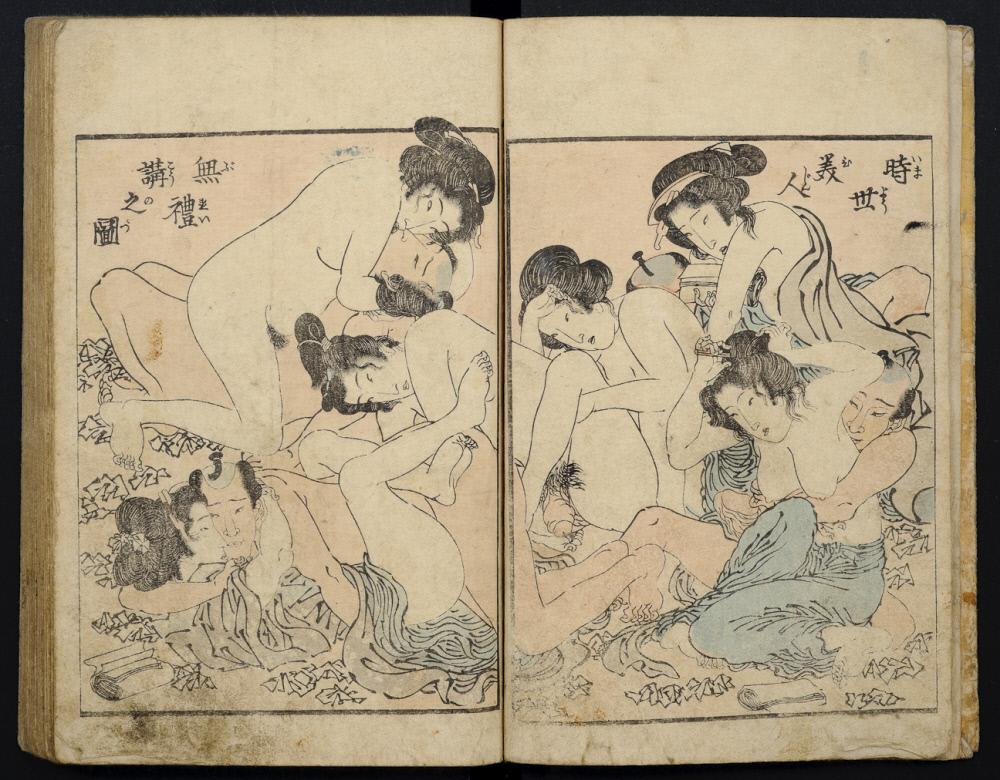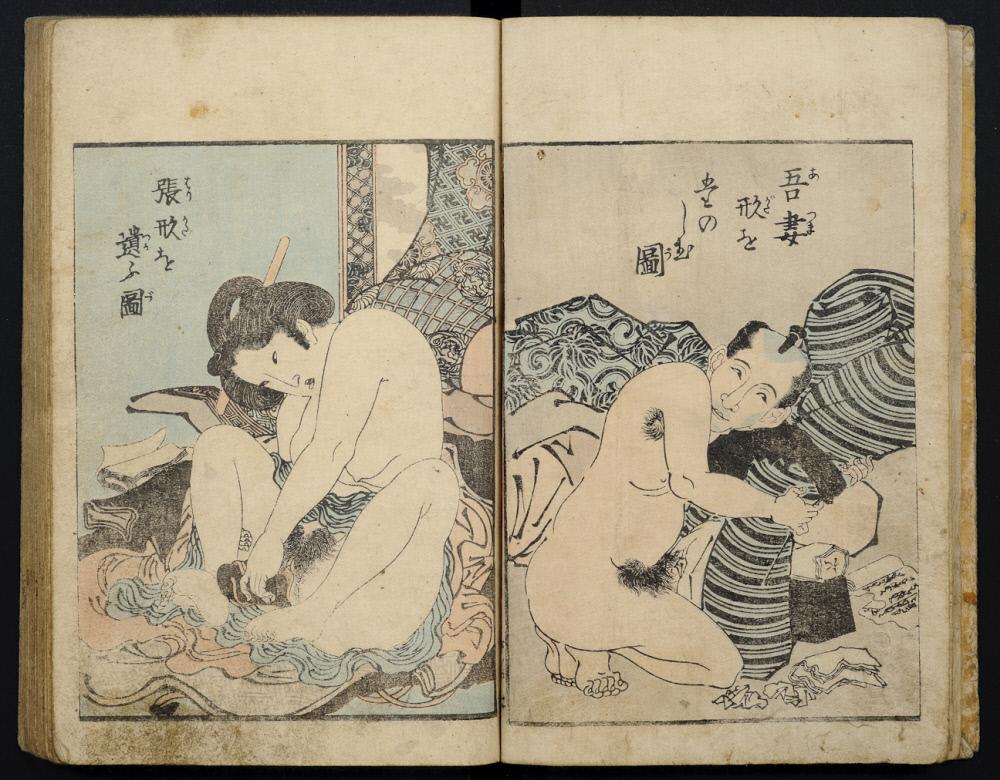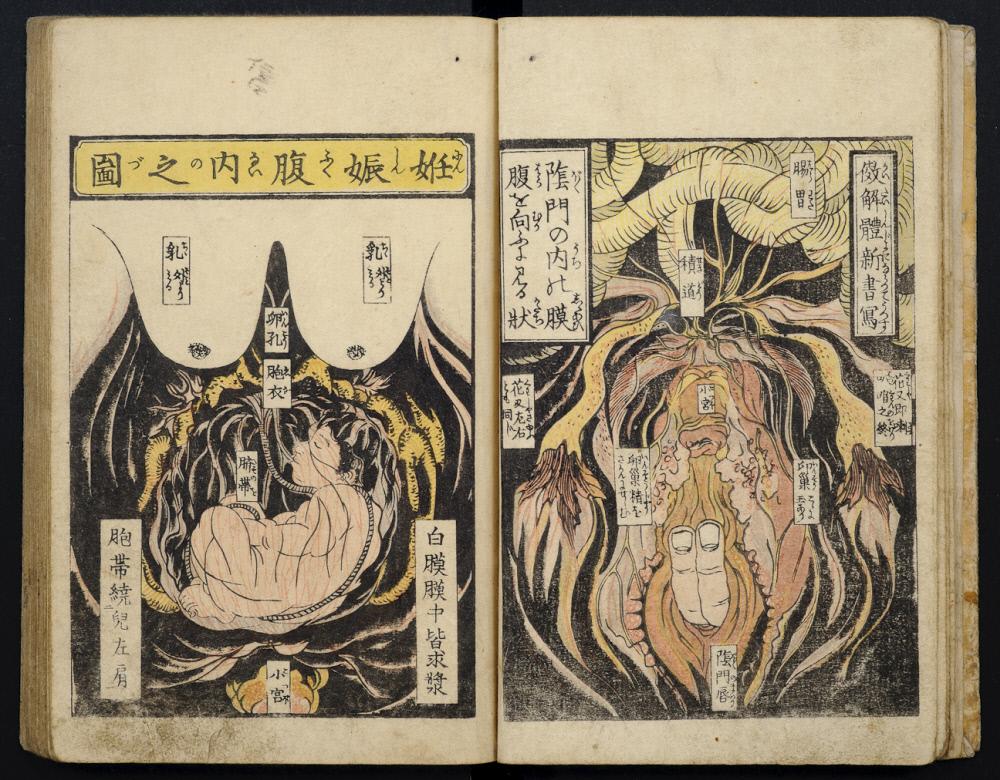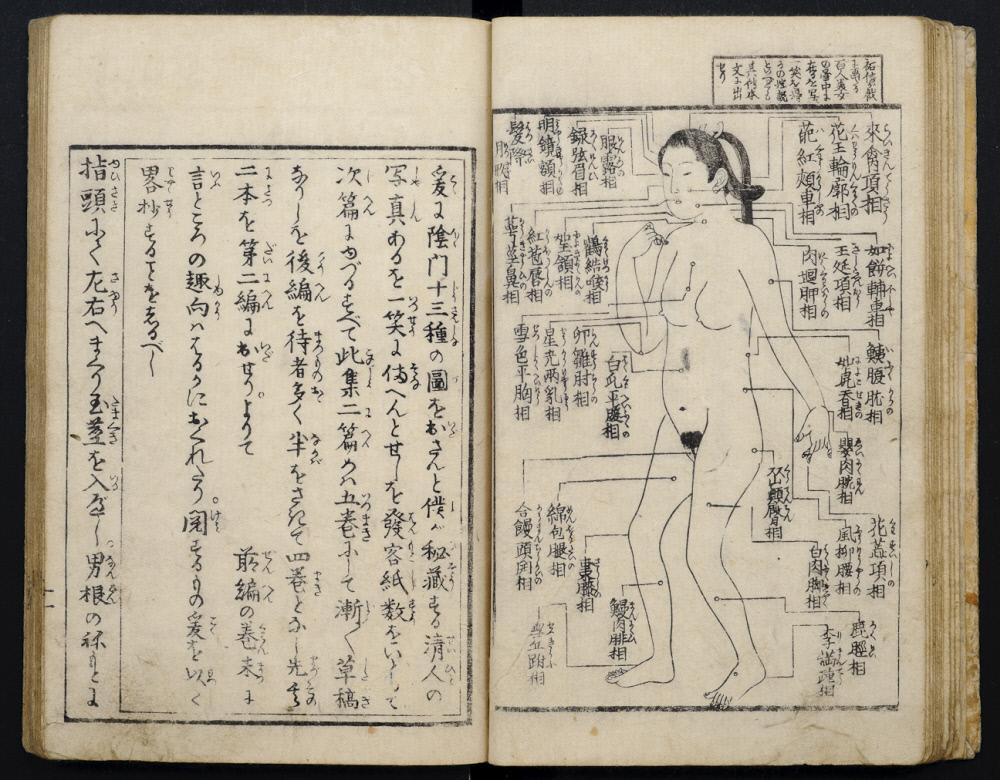 Buy lush prints of Japanese woodcuts here.
Via: Honolulu Museum