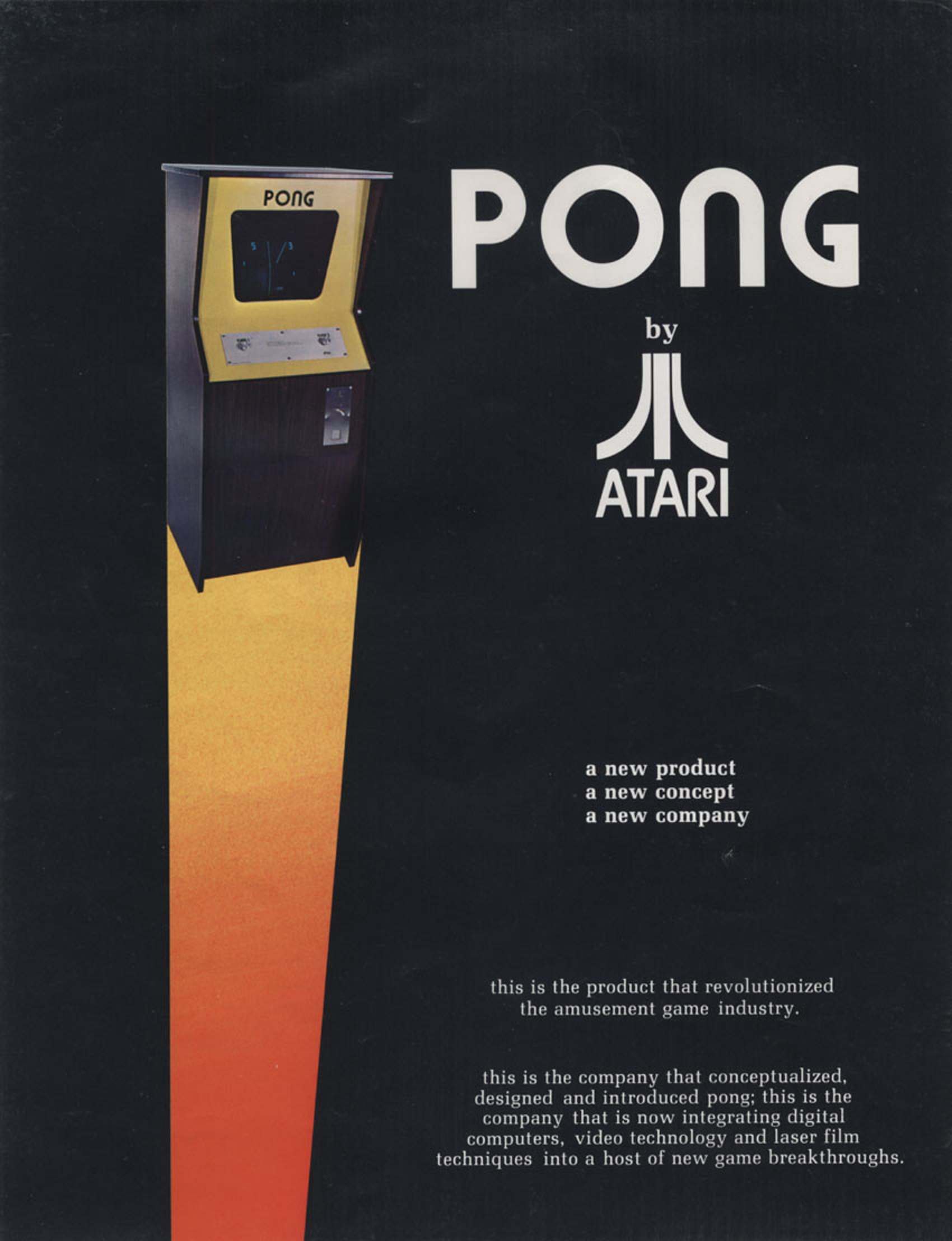 If memory serves, my first reckoning with the video game revolution — home or arcade — came in a now-defunct department store in Totowa, New Jersey, called Big Guys.
There, on Saturday nights, perhaps once a month, my parents would buy my sister and me root beer floats from the ice cream soda fountain, and then we would all proceed to the store's mid-way where my folks battled it out at a bright yellow arcade cabinet: Atari's Pong.
Created by Allan Alcorn for Atari and released in November of 1972, Pong was advertised as a "new product…a new concept…a new company."
Atari also billed itself as an organization "now integrating digital computers, video technology, and laser films into a host of new game breakthroughs."
The game and the gameplay itself seem primitive by 2016 standards, but both were amazing in the 1970s…at least to a five or six year old.
The game is basically a top-down view of a ping-pong table with two paddles (controllable by the users), and a "dot" mimicking the action of a bouncing, ricocheting ball. Winners with the high-score would win both the game and bragging rights.
Before long — just two or three years, actually — Atari released a home console devoted exclusively to Pong through Sears Department Stores. I remember my parents debating whether or not to buy it, but finances precluded a purchase at that time.
Here's a commercial for the home version of Pong from 1976:
https://youtu.be/nhGd7flWSF4
There's one other chapter of the Pong Story: there was a lawsuit over Pong because of its alleged similarity to a Magnovox Odyssey Ping Pong game, but by that time, the video revolution was already in full swing, and Pong, the vanguard for the revolution, was an established concept and name.
Below, you can see a video of game play for Atari's Pong. But for me, I will always associate the game with the bright yellow cabinet, my parents duking it out, and ice cream sodas.