In 1959, the Texas Tech University yearbook, La Ventana, began the tradition of having a Playboy magazine feature complete with female students as Playmates and even a full color centerfold – although, there was never any nudity. The Playboy yearbook tradition continued for a couple of decades, with the last faux Playboy cover appearing in the 1981 edition.
Can your mind even comprehend this being okay in a current yearbook?  The feverish public outcry, and for good reason, would be heard 'round the globe.  Let's have a look year-by-year…
1959
The issue that started it all…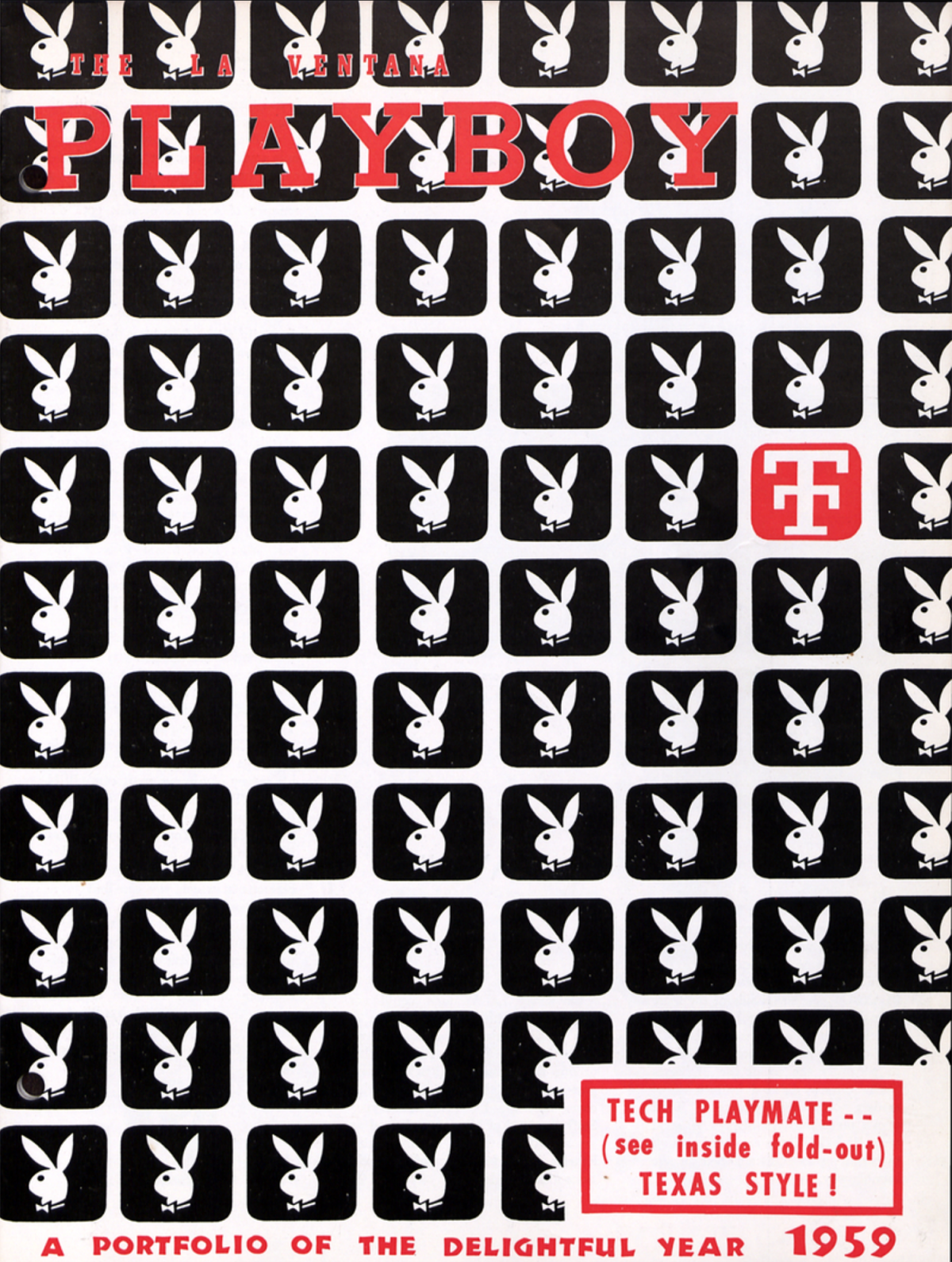 These Playboy pages would appear as separate sections within the yearbook, with each section headed by a faux Playboy cover.  Every Playboy section came equipped with not only university bunnies, but also articles in the vein of adult magazine.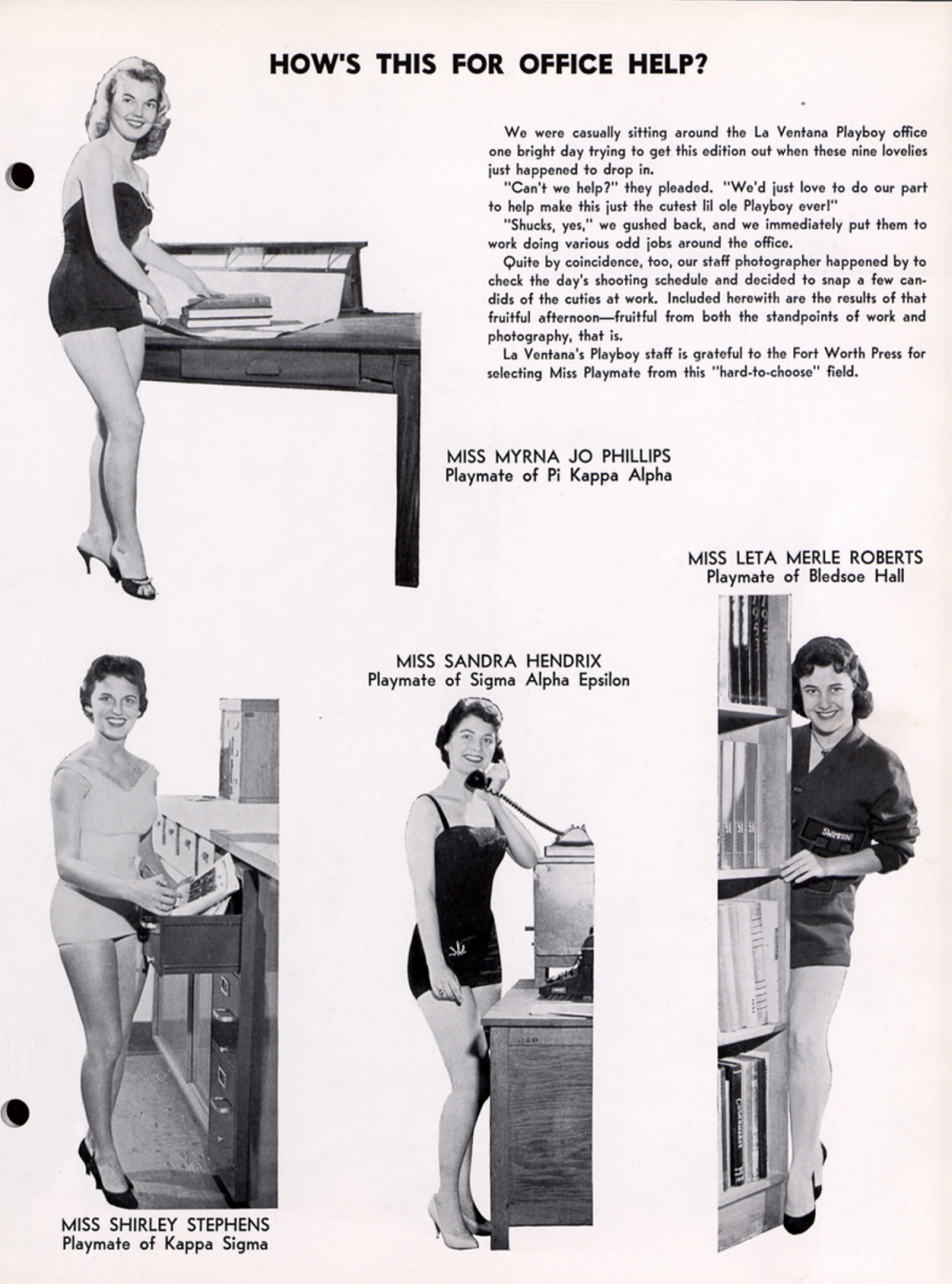 How's this for office help? We were casually sitting around the La Ventana Playboy office one bright day trying to get this edition out when these nine lovelies just happened to drop in.

"Can't we help" they pleaded. "We'd just love to do our part to help make this just the cutest lil ole Playboy ever!"

"Shucks, yes, " we gushed back, and we immediately put them to work doing various odd jobs around the office.  Quite by coincidence, too, our staff photographer happened by to check the day's shooting schedule and decided to snap a few candids of the cuties at work.  Included herewith are the results of that fruitful afternoon – fruitful from both the standpoints of work and photography, that is.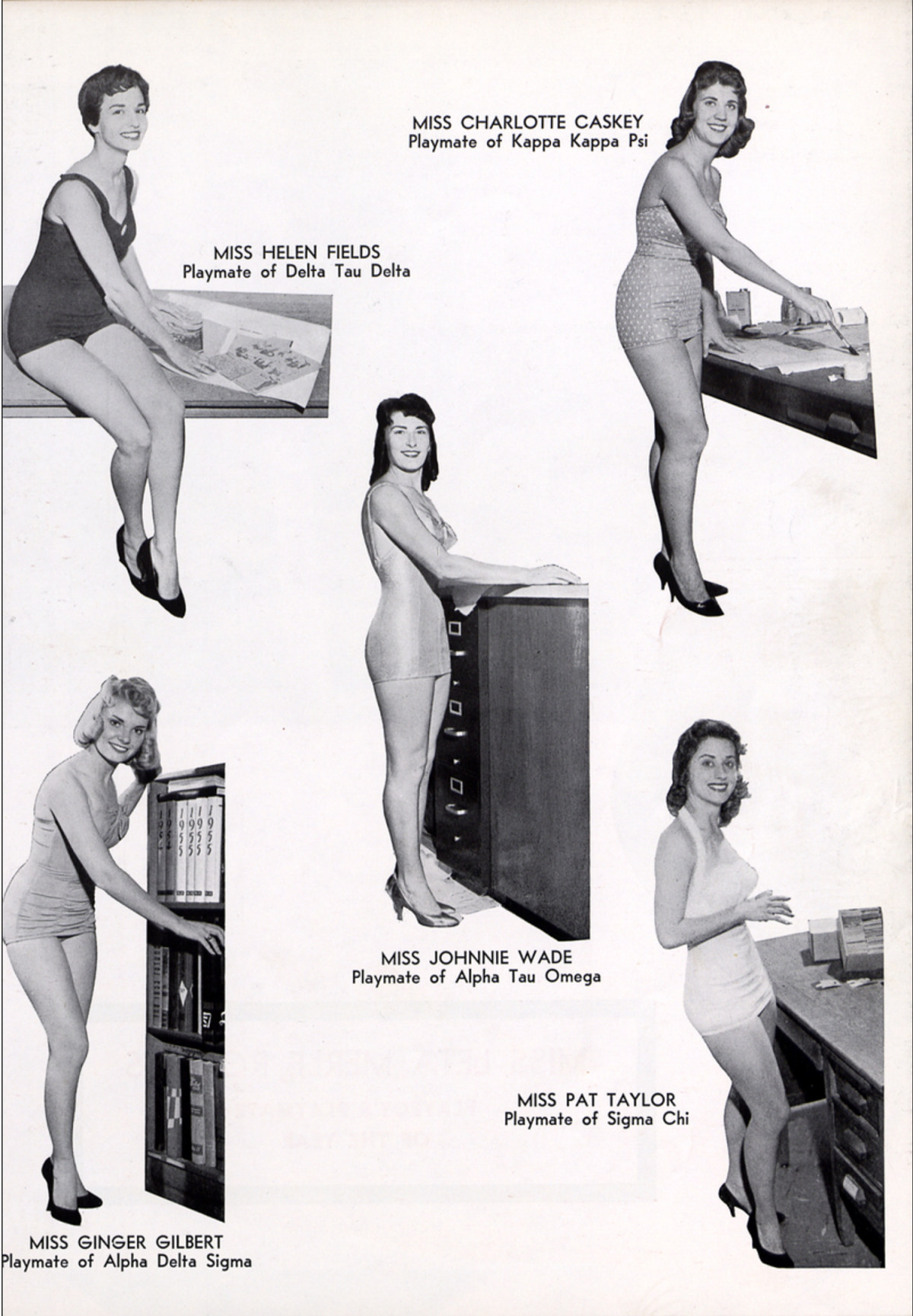 1960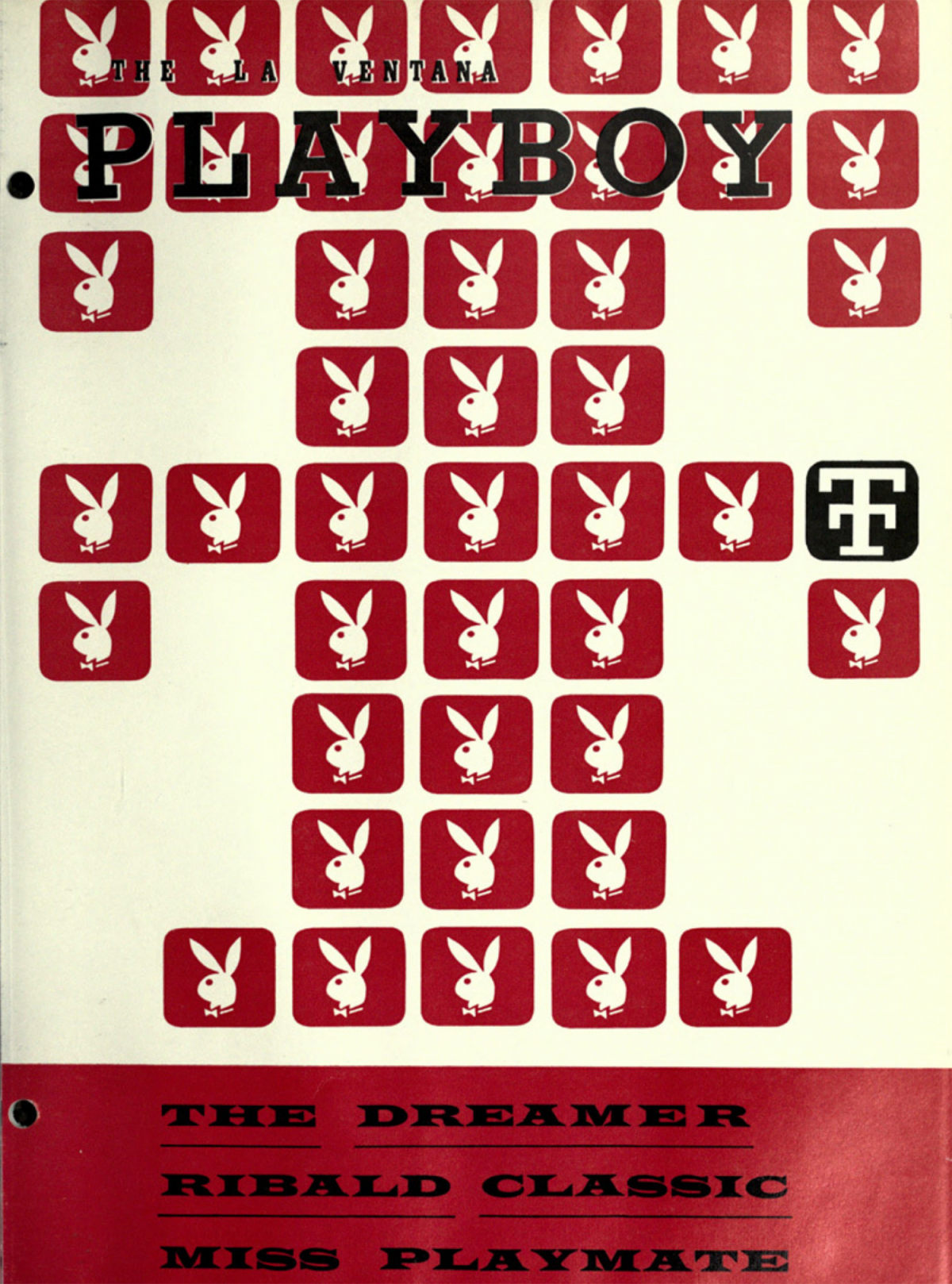 Below – This year's Miss Playmate.  We tend to consider mid-century America as an uptight ultra-conservative nation.  Yet, here we have a centerfold in the university yearbook featuring a student – and it's all good.
Let's be honest, up front – the reputation of Playboy was a whole lot different in 1959 versus today.  It wasn't until the late sixties/early seventies that things started to get particularly explicit, and the magazine's brand went from hipster-cool to sleazy skin rag.  Yet, Texas Tech's Playboy insert continued throughout the seventies.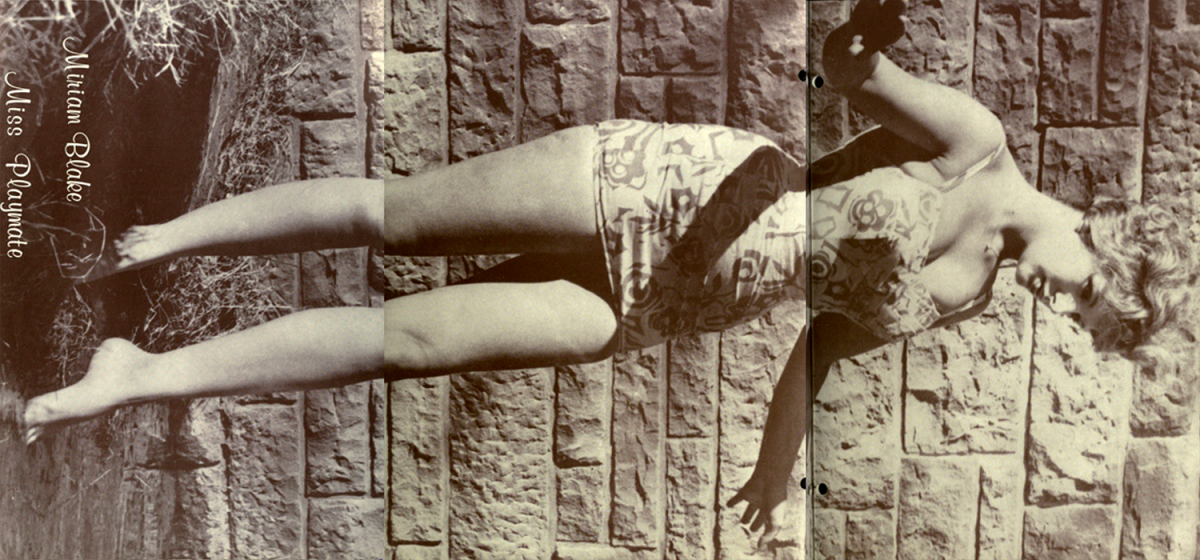 1961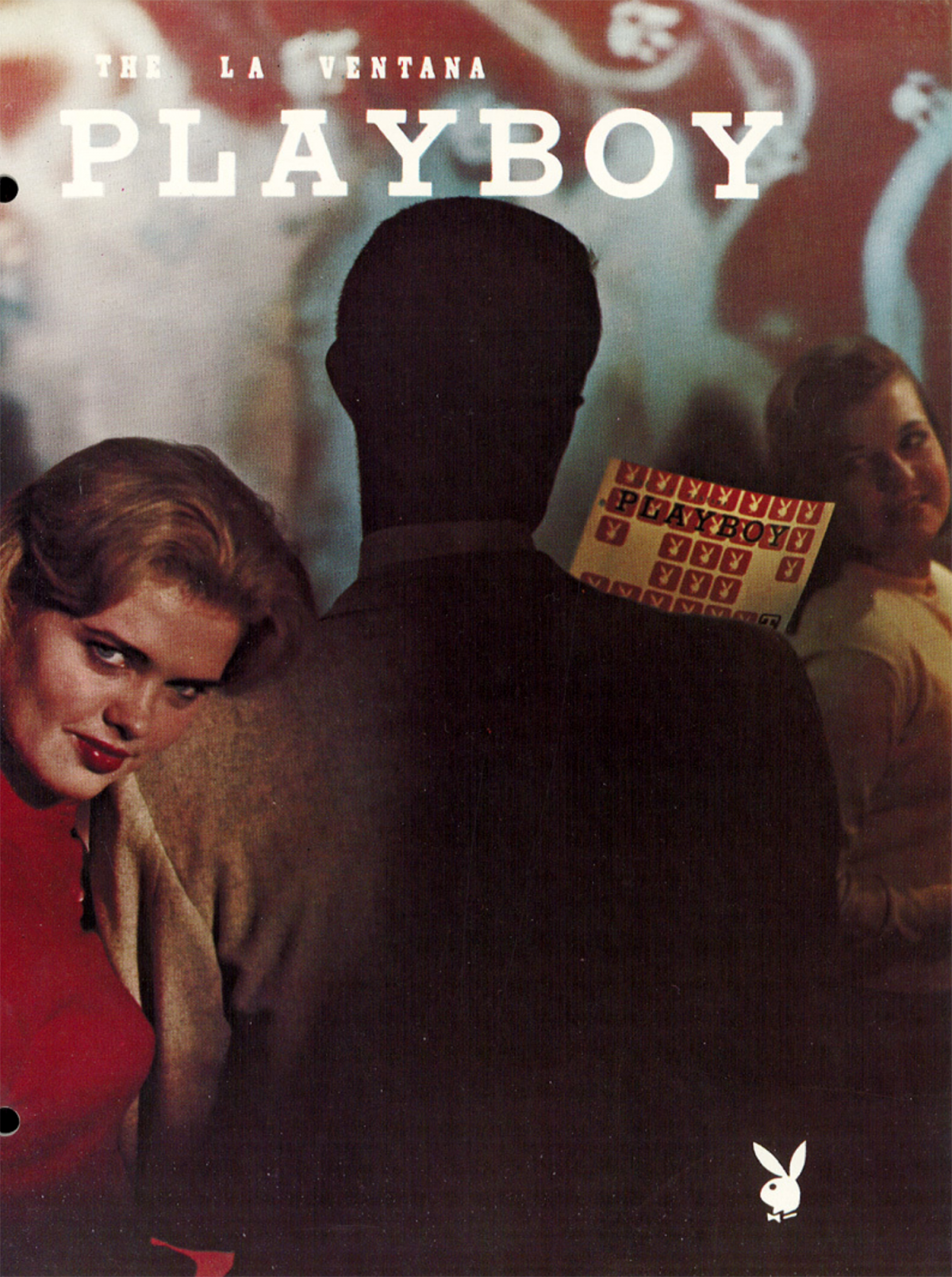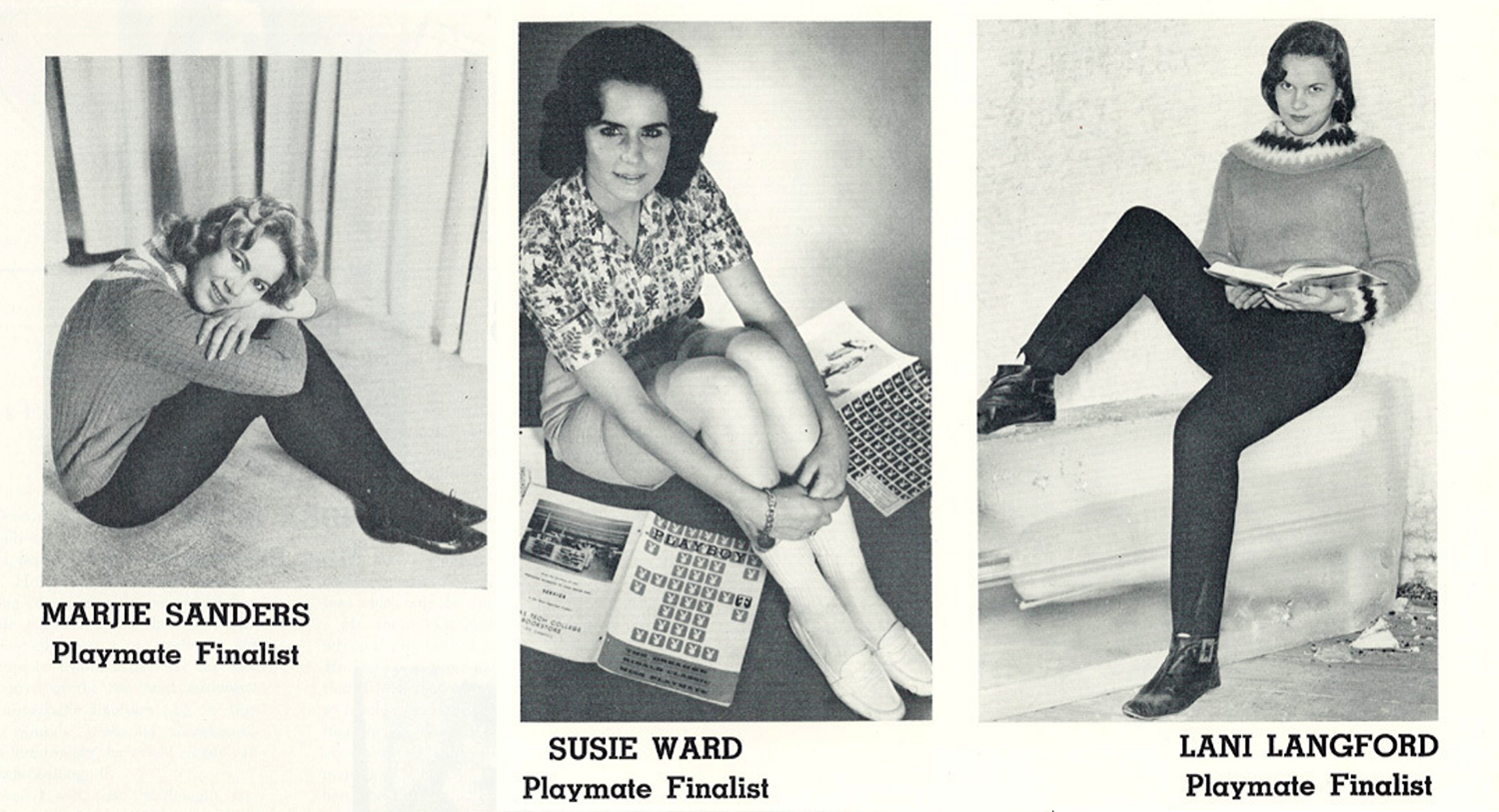 1962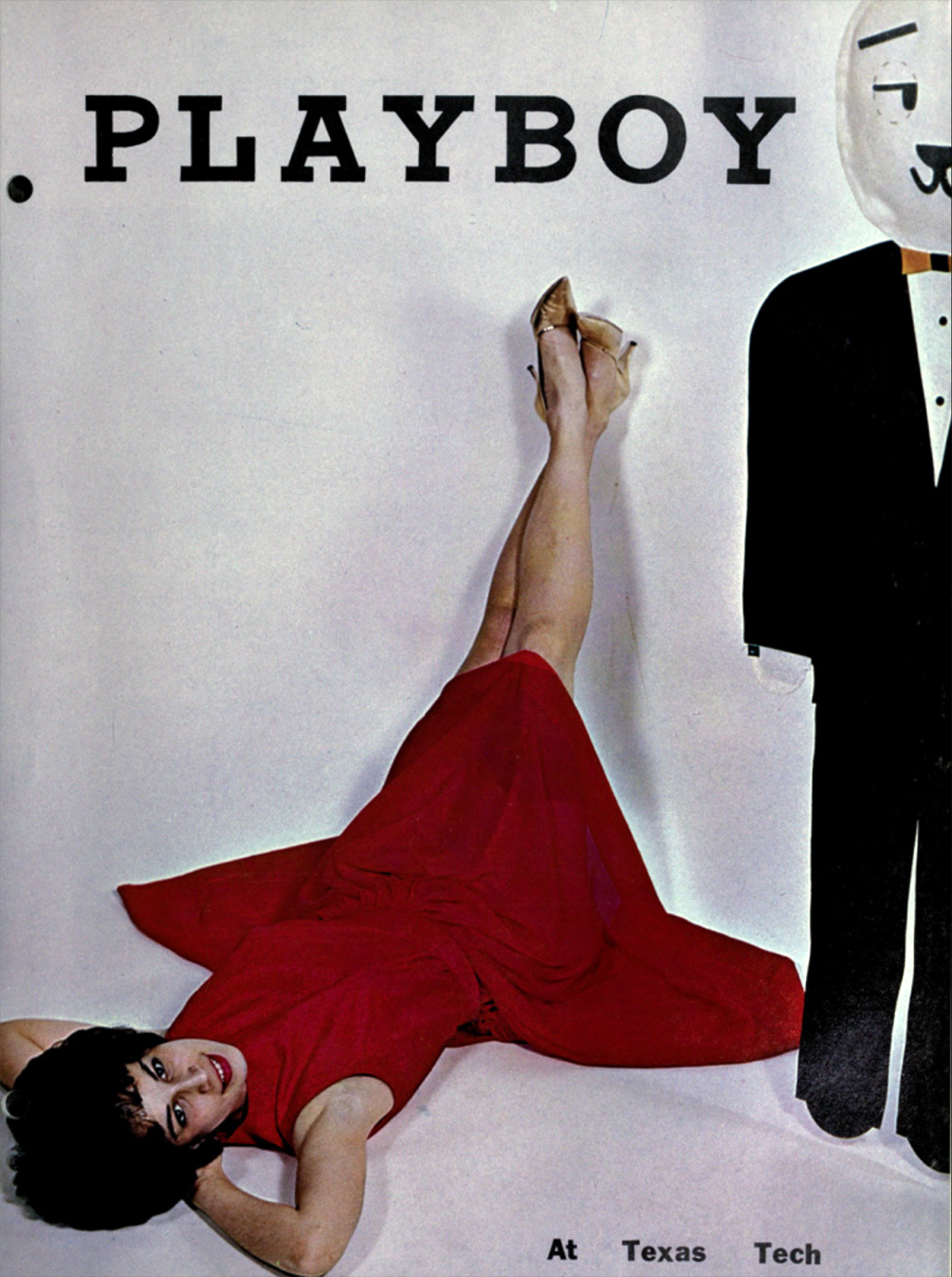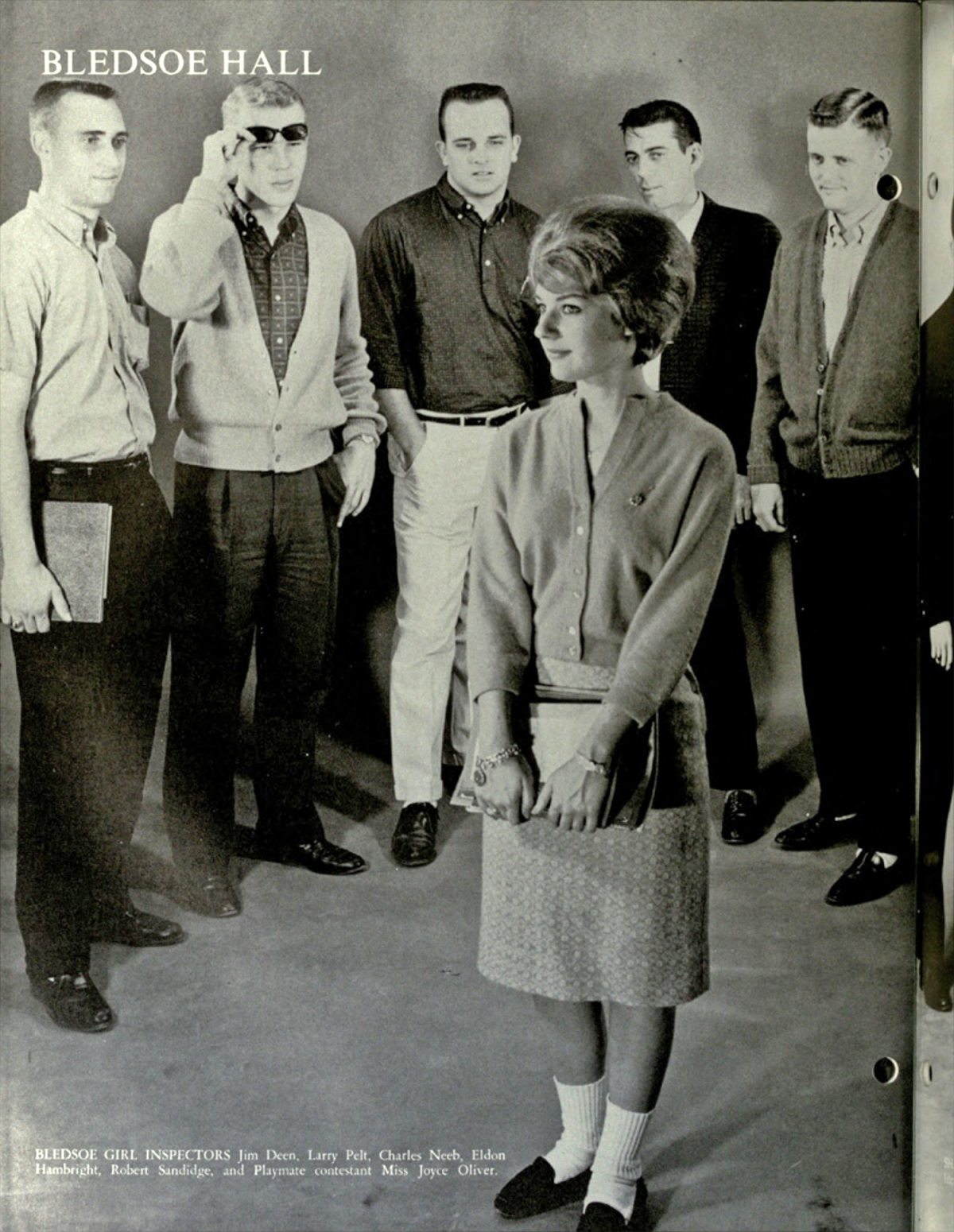 "Bledsoe Girl Inspectors… and Playmate contestant Miss Joyce Oliver."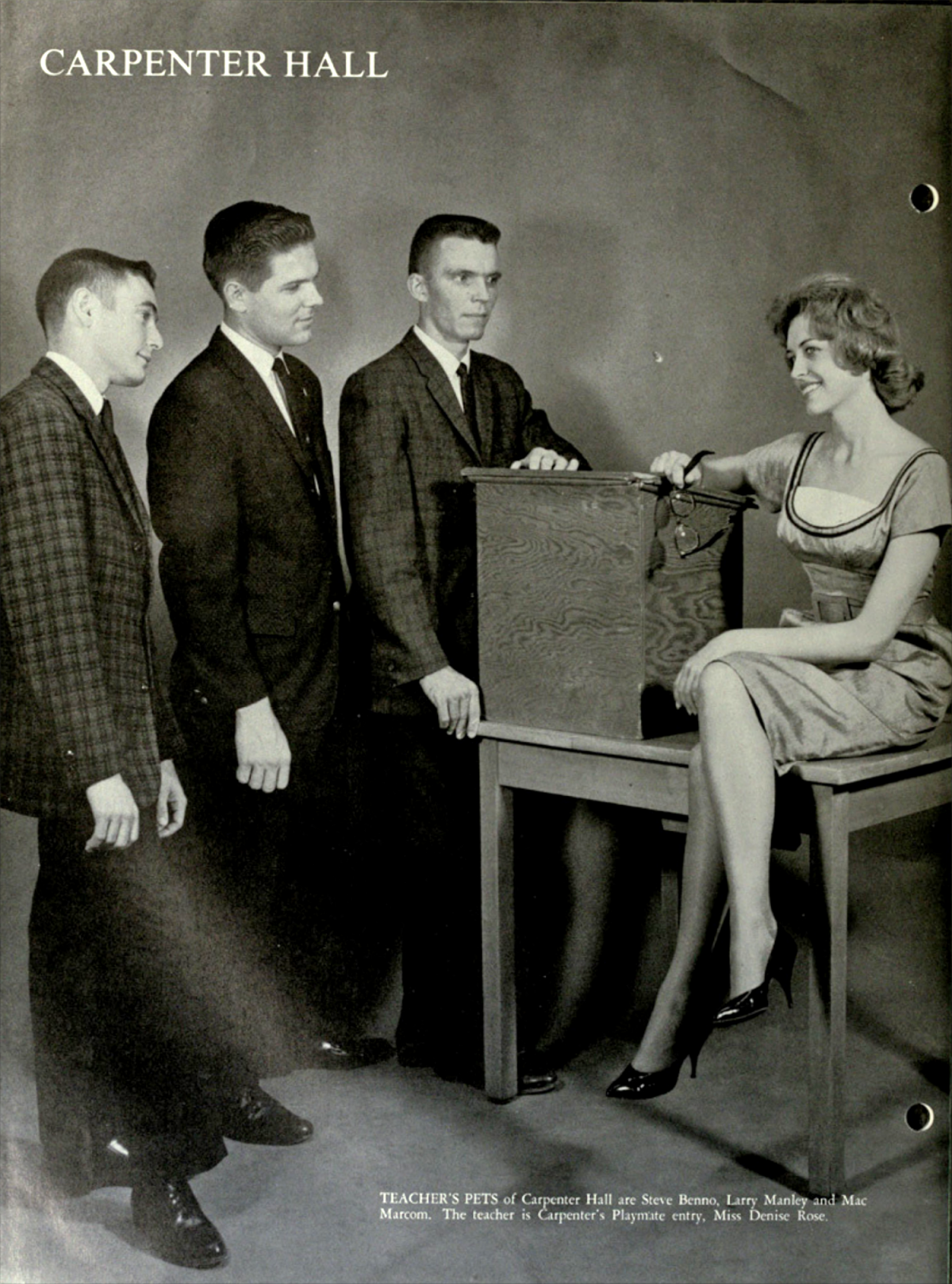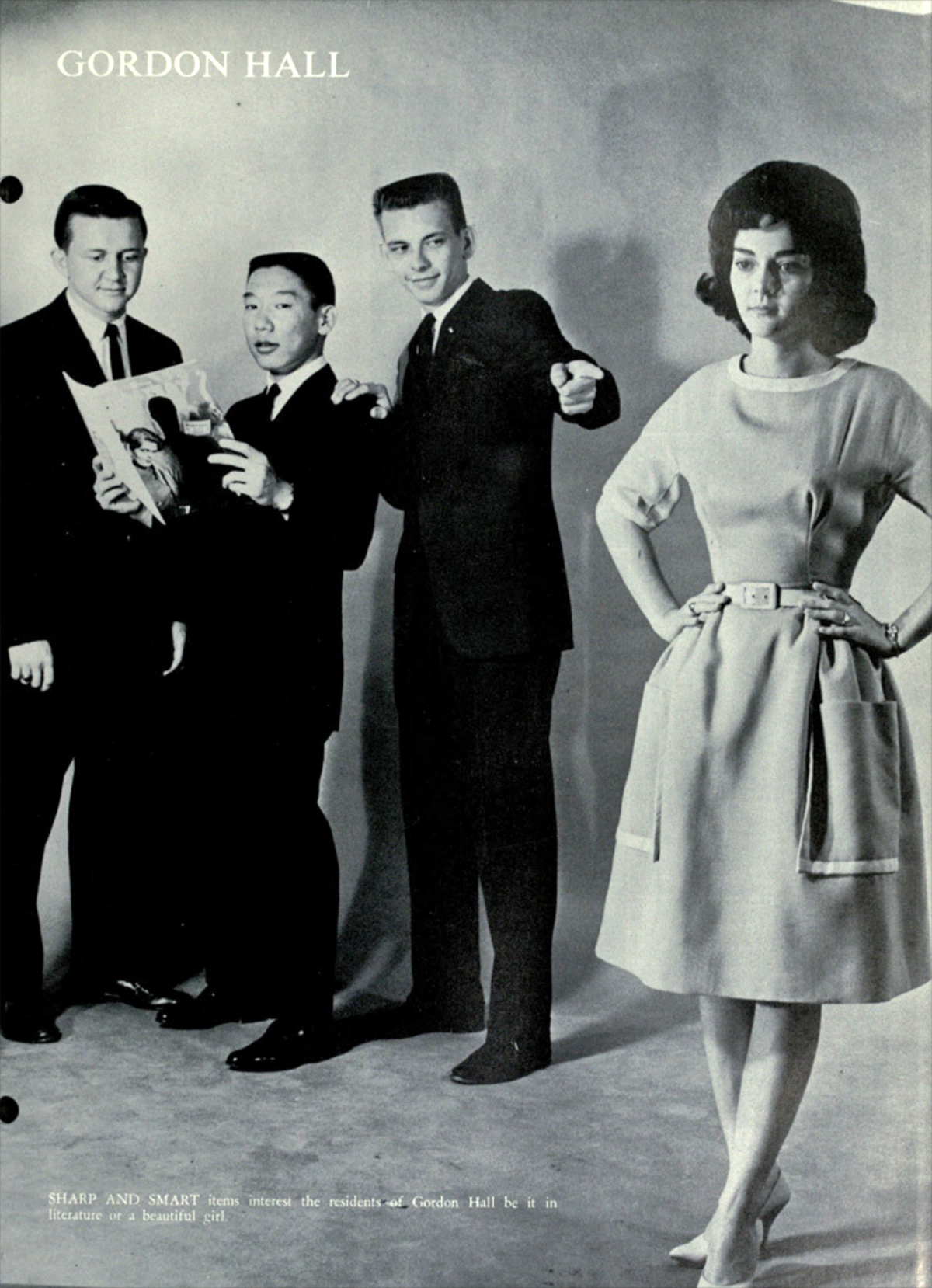 Check these lads out – peeking in a Playboy and pointing at the bunny walking by.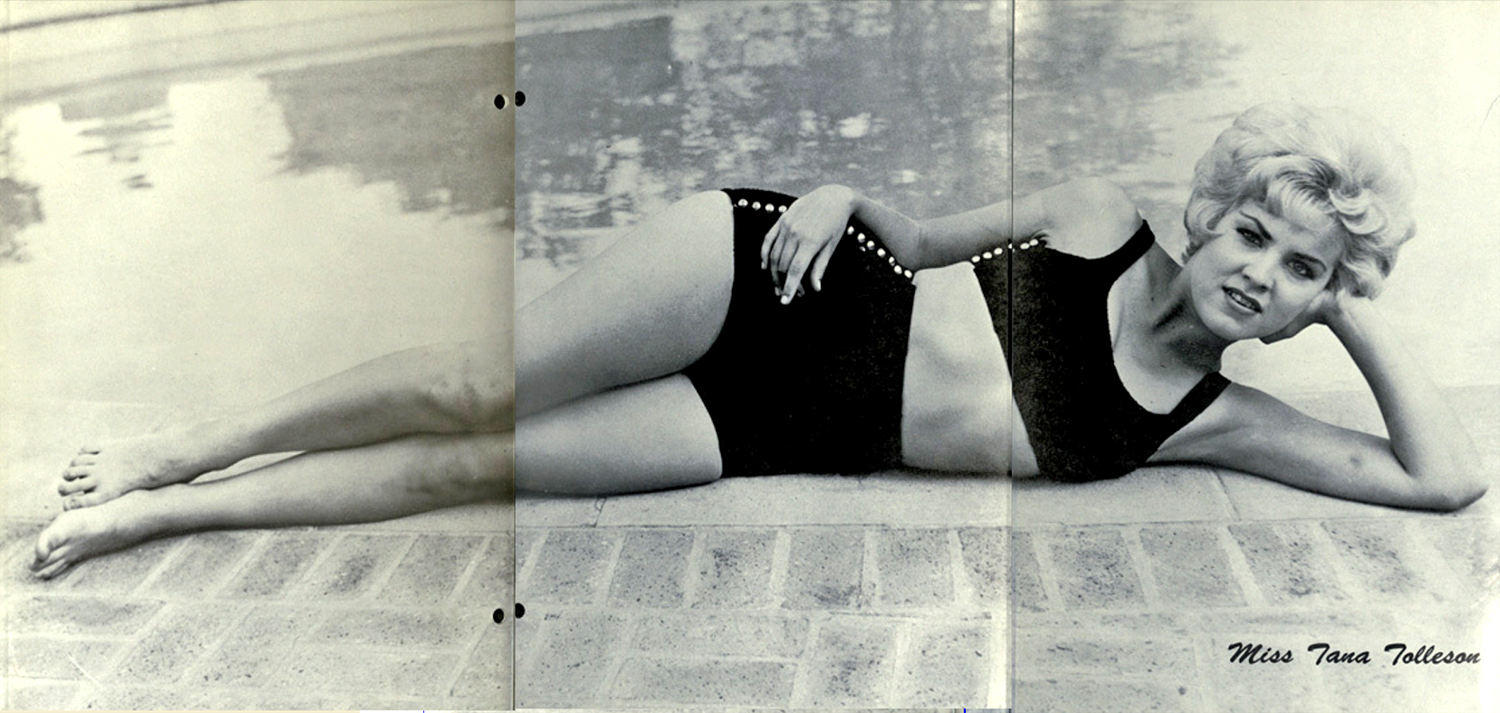 1963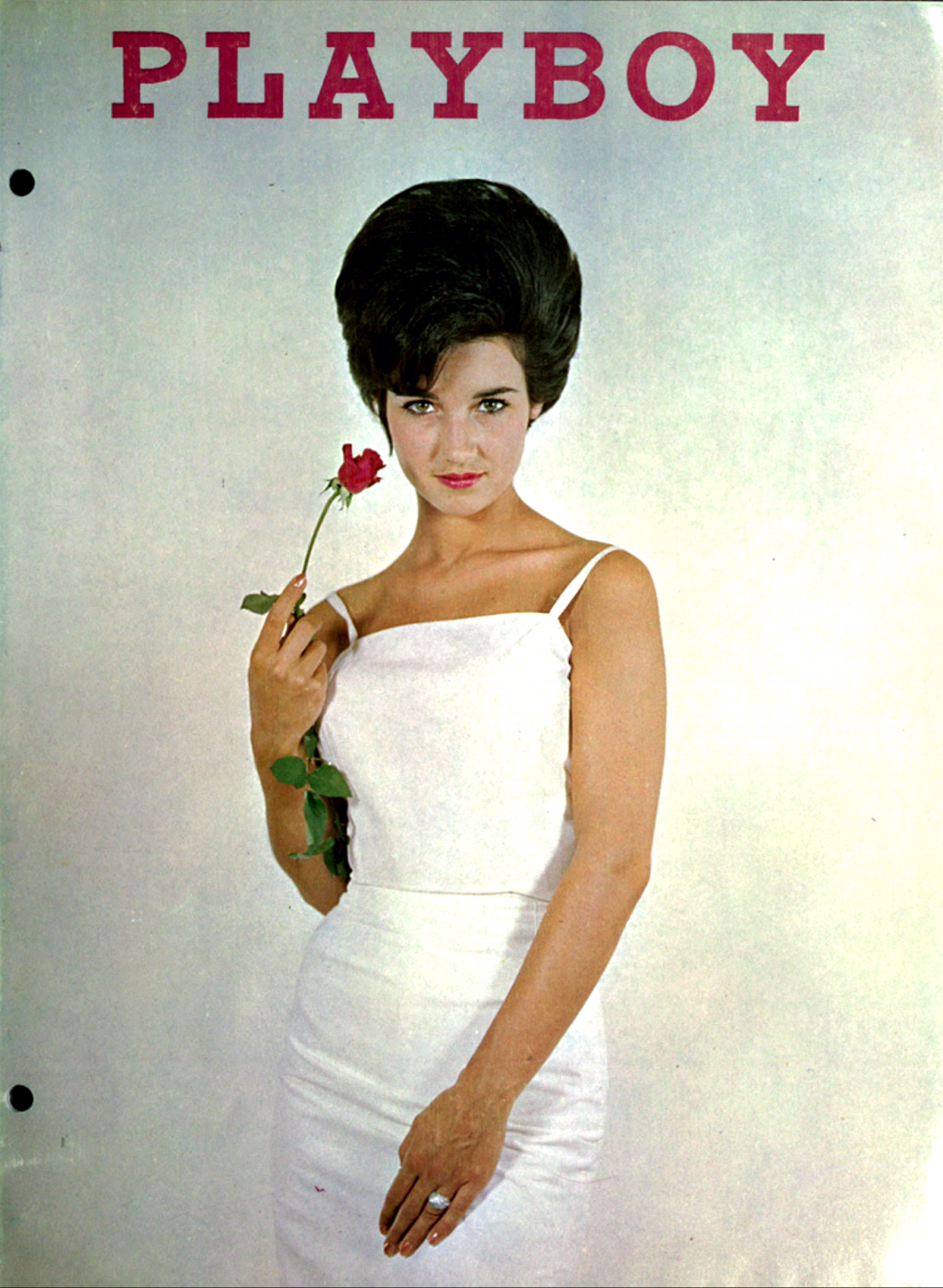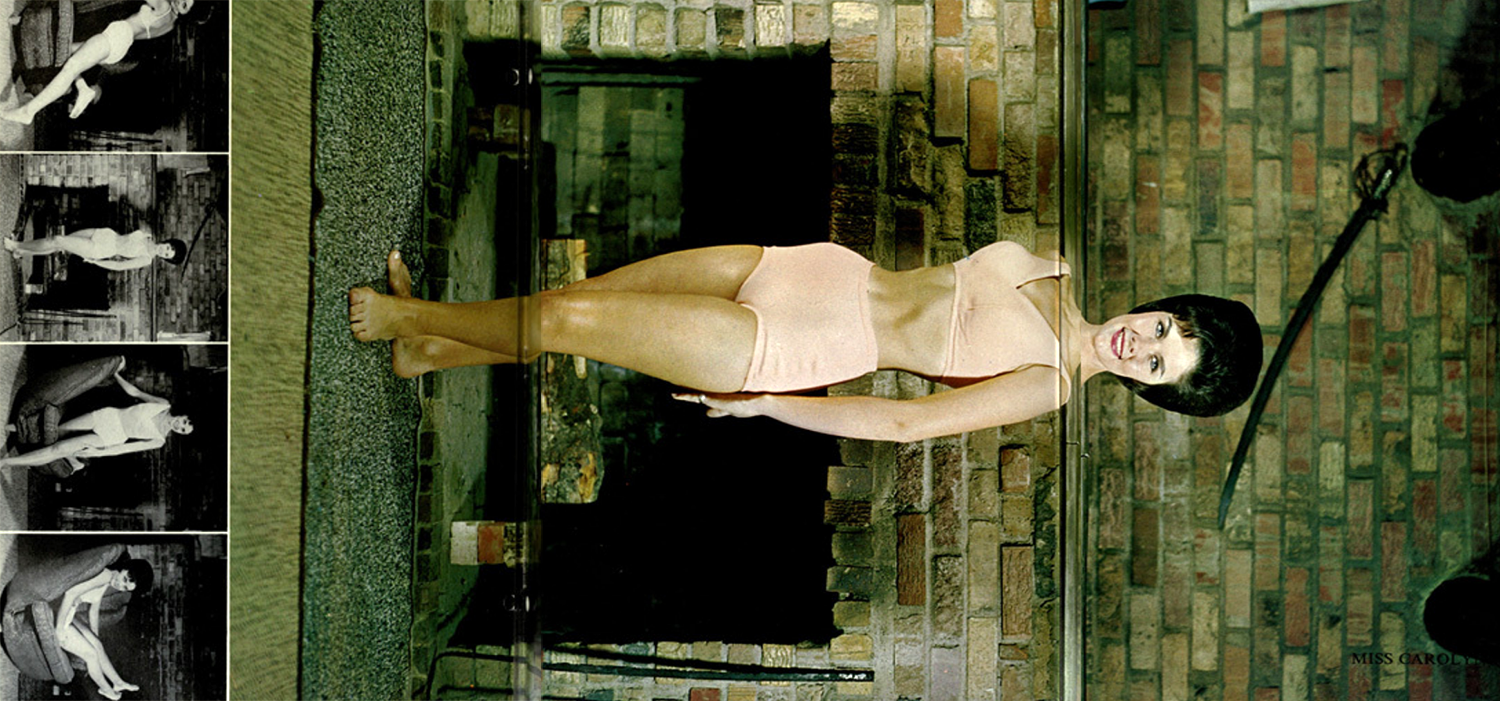 1964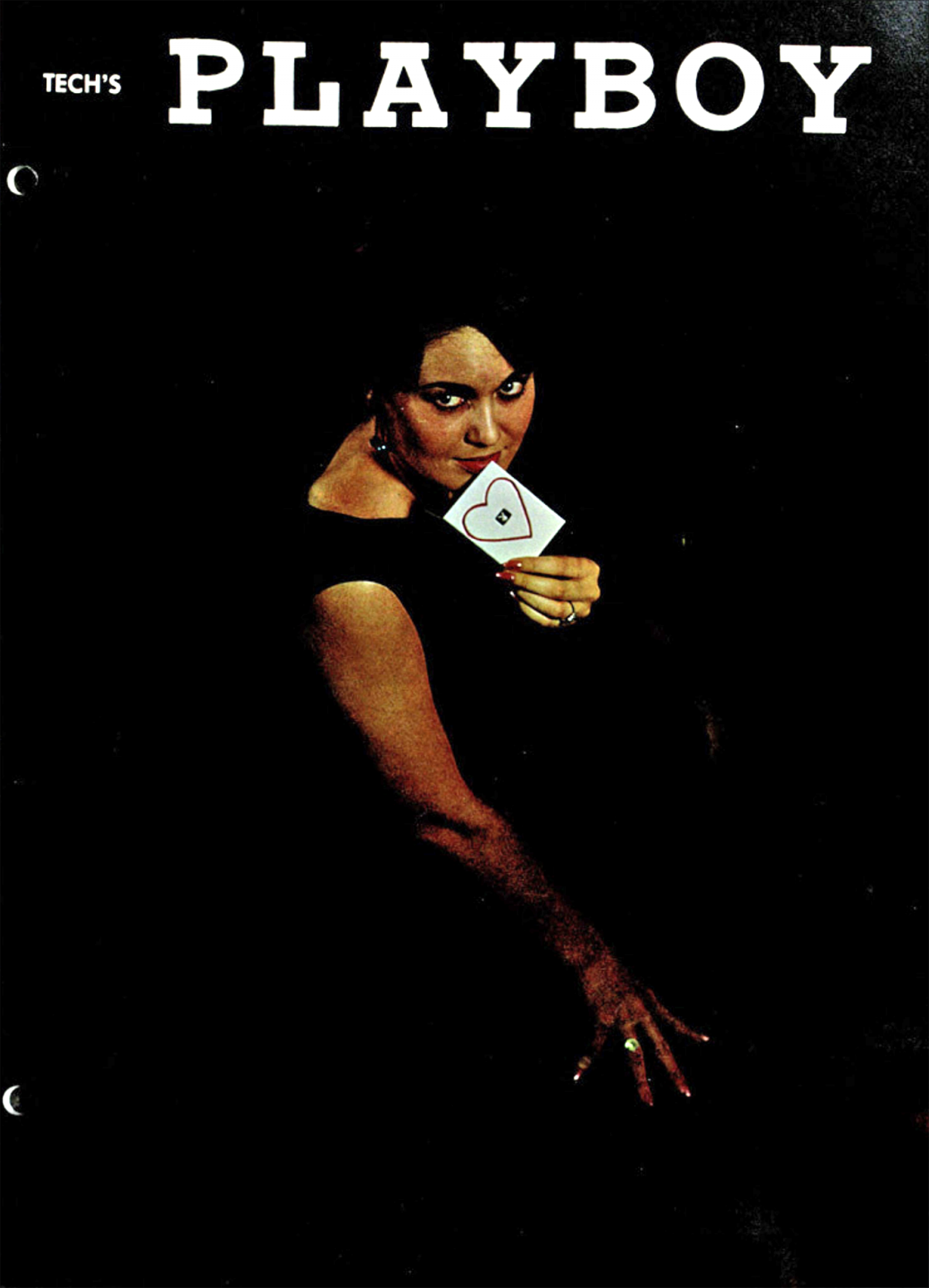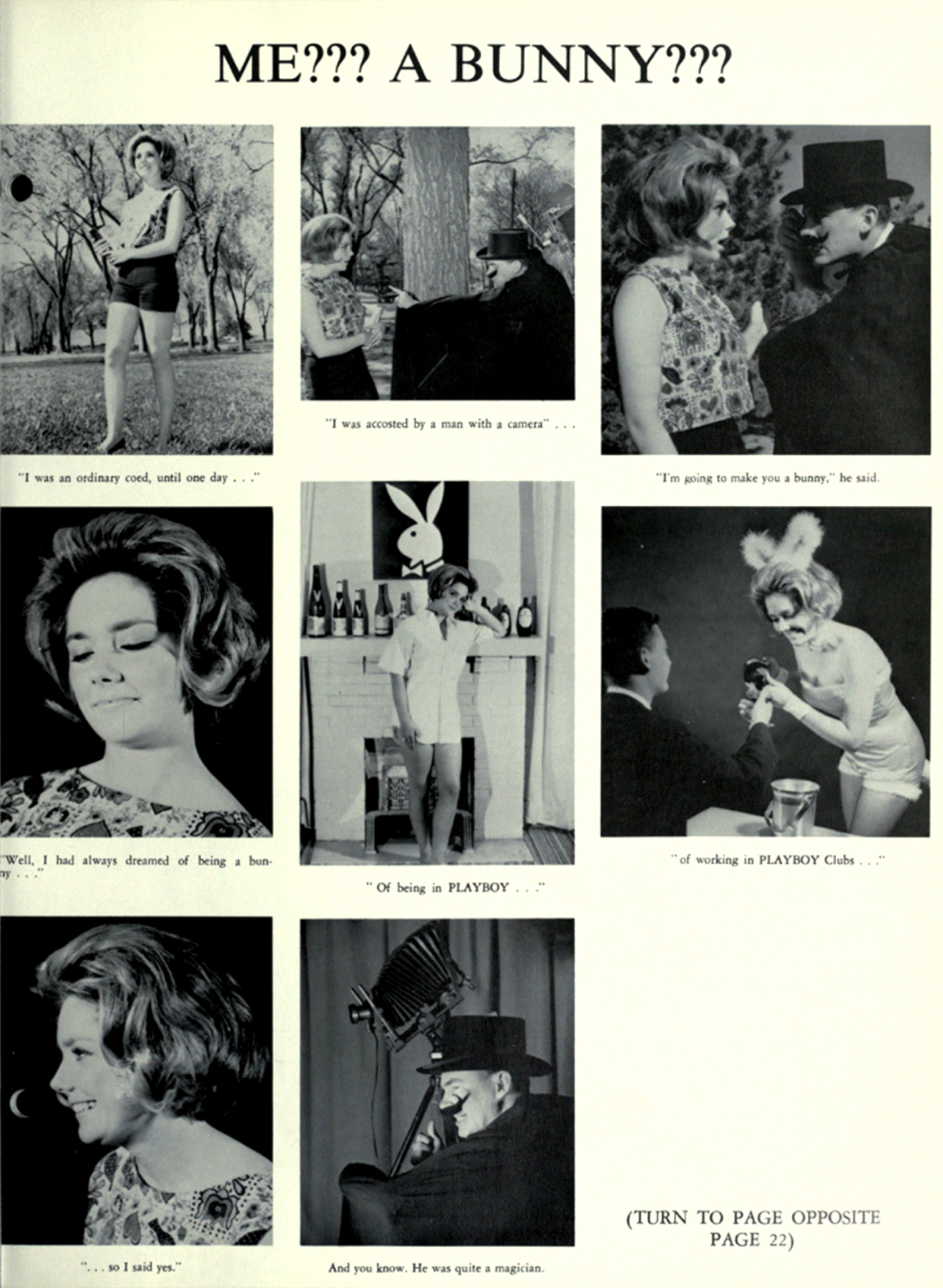 1965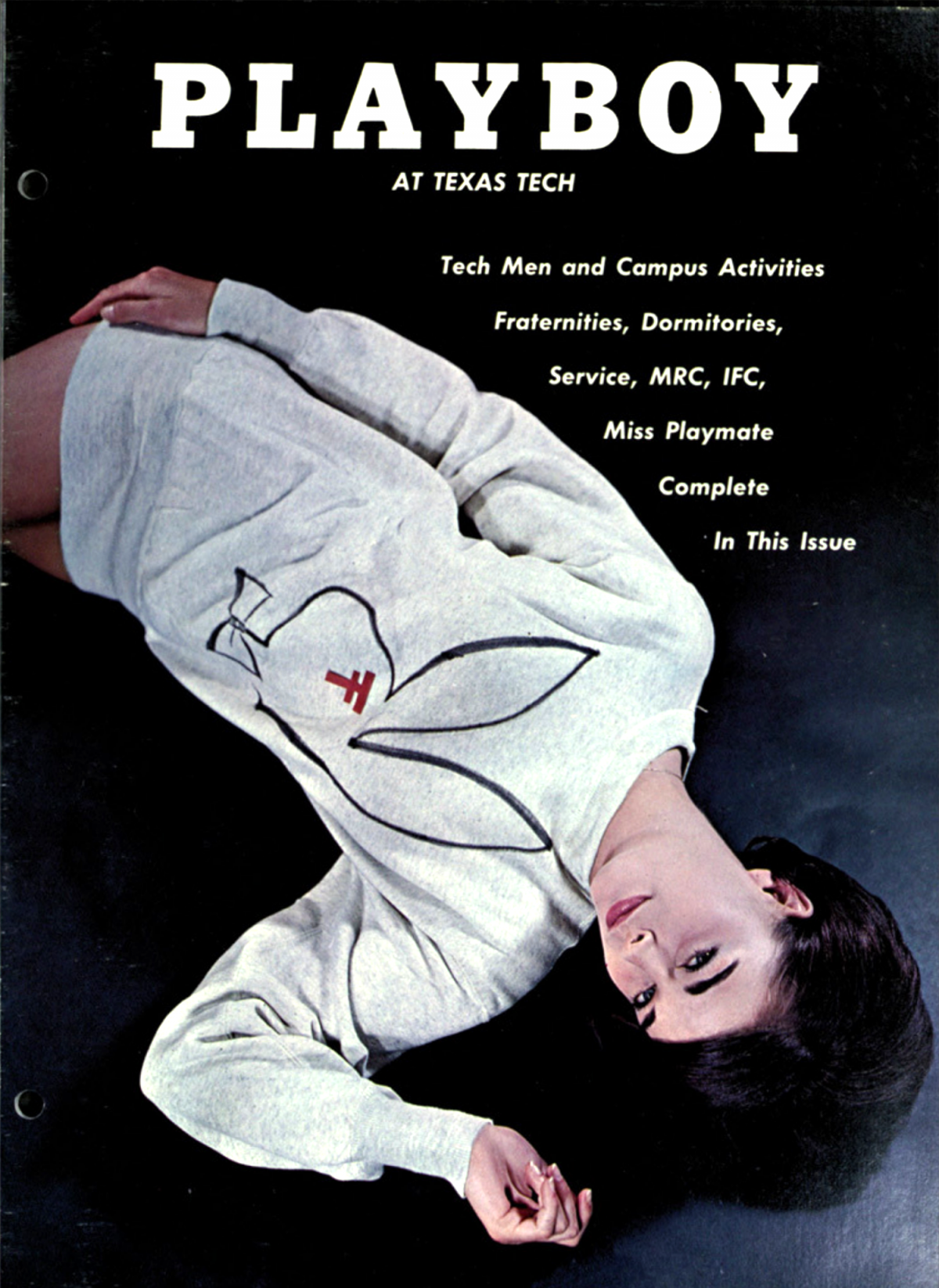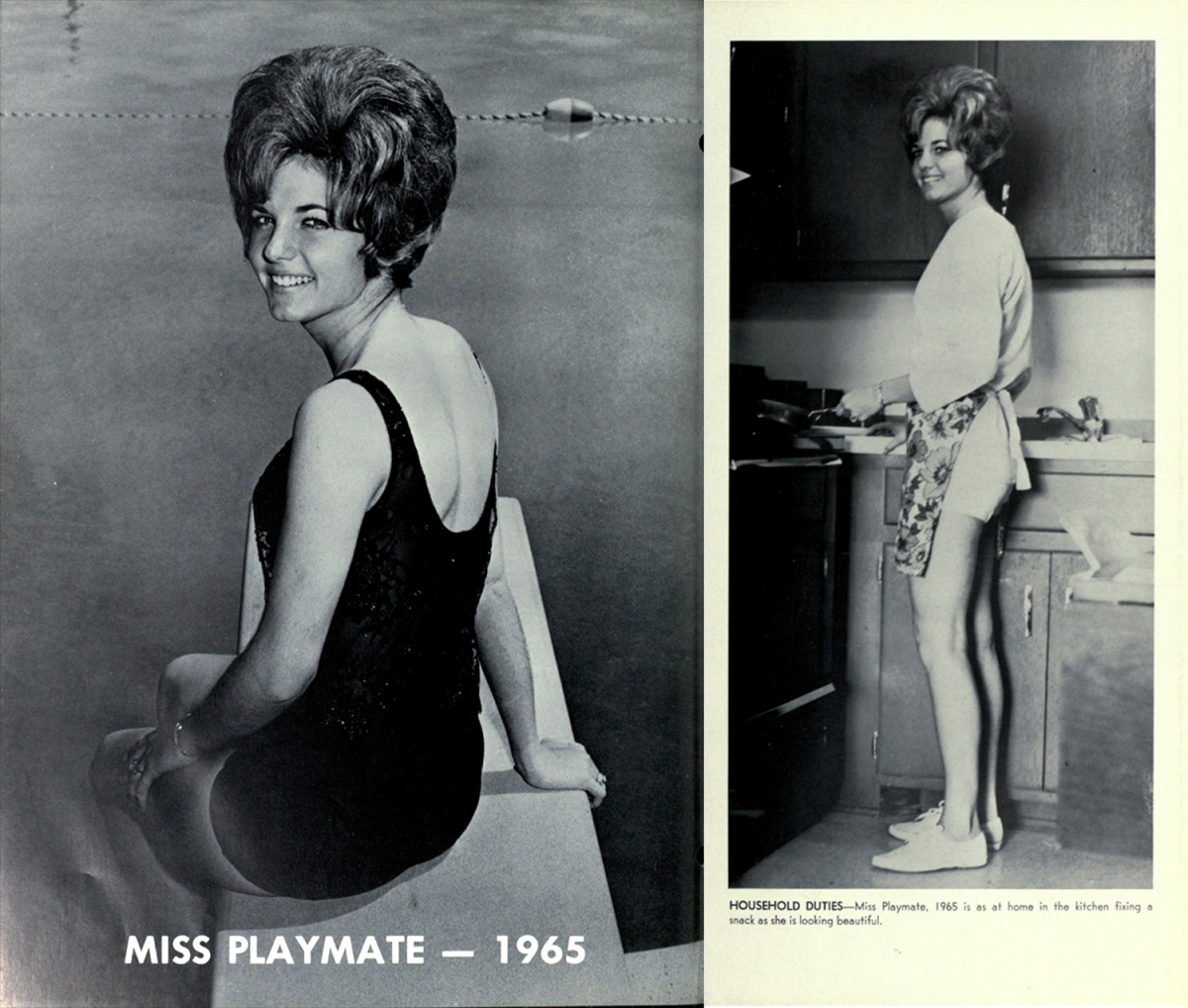 "Household duties – Miss Playmate 1965 is as at home in the kitchen fixing a snack as she is looking beautiful."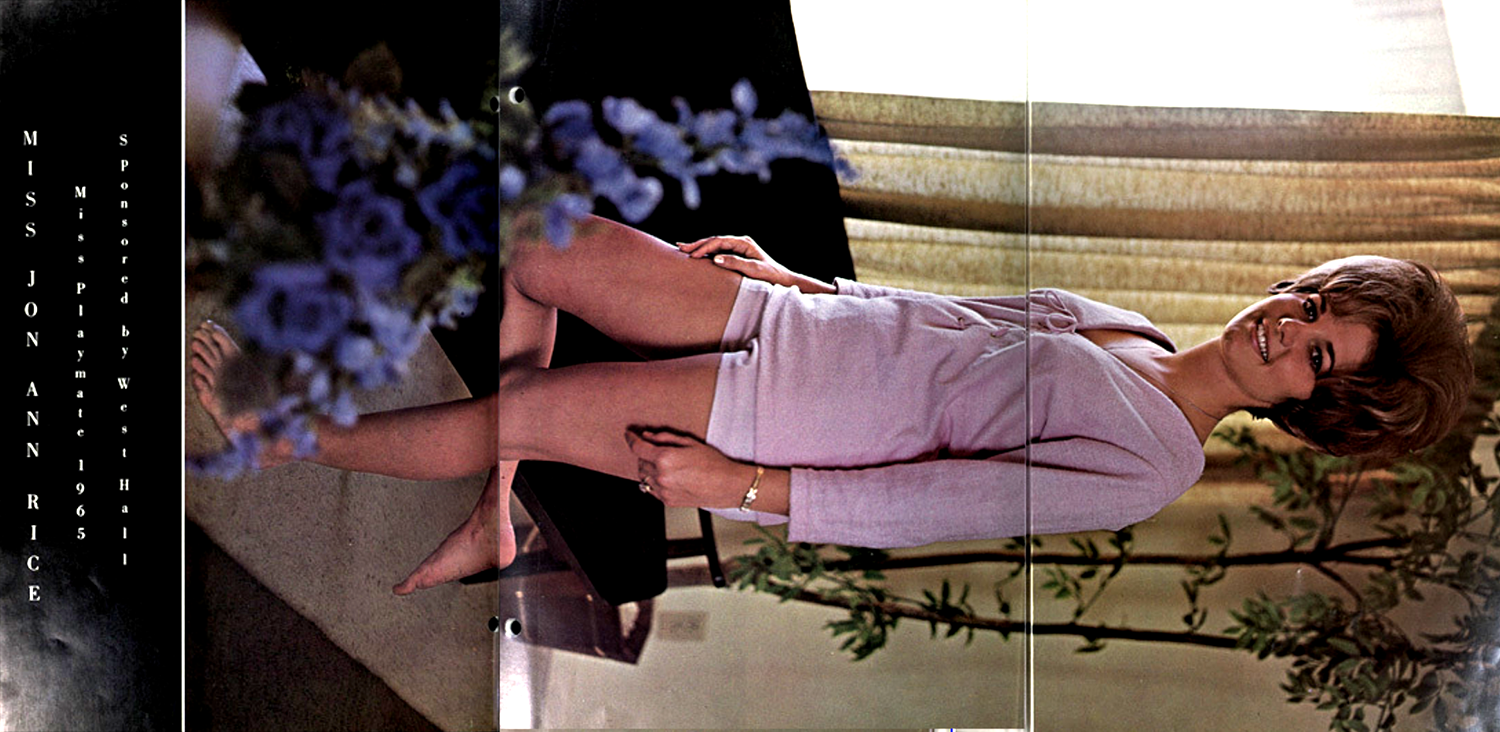 1966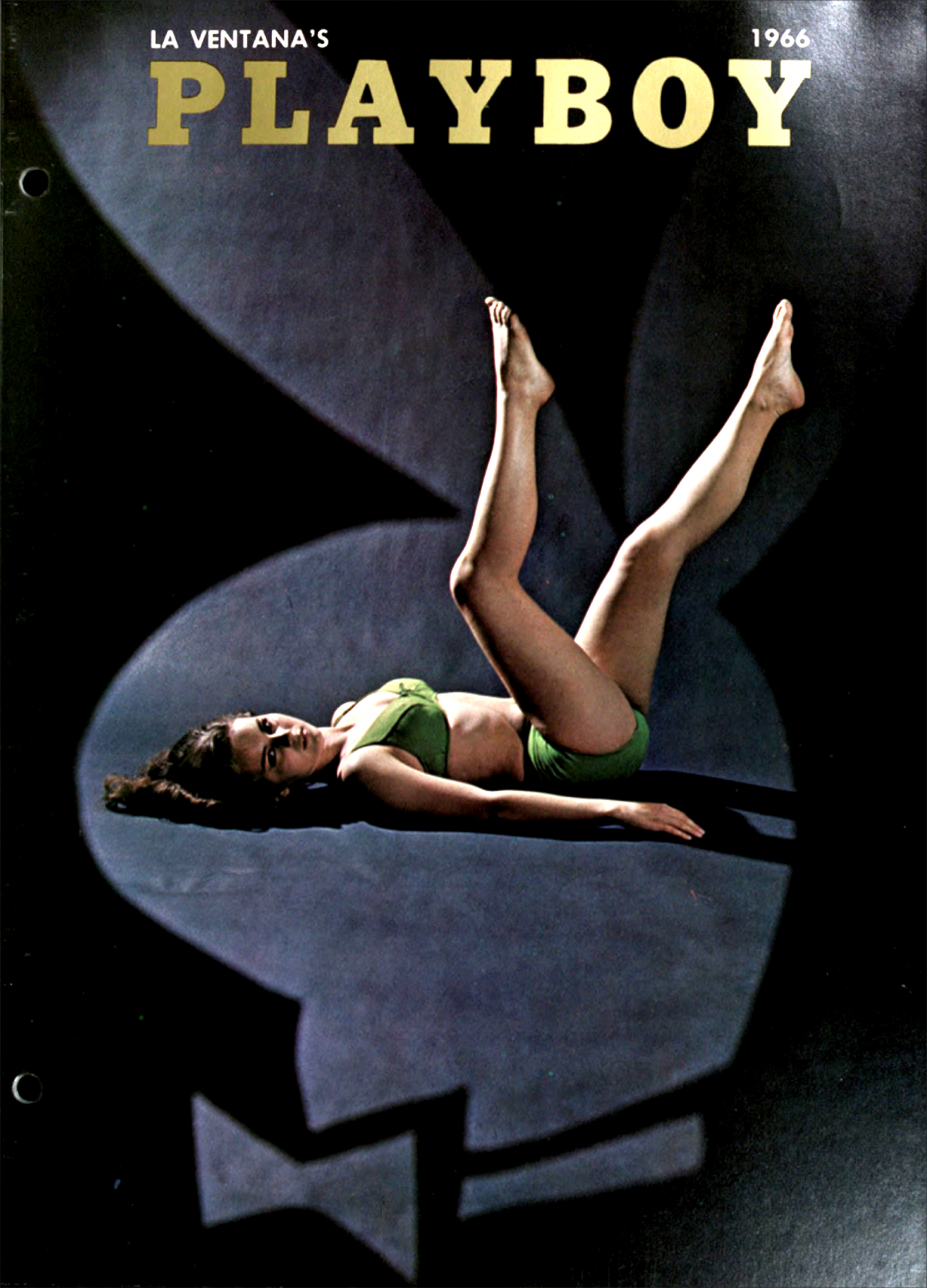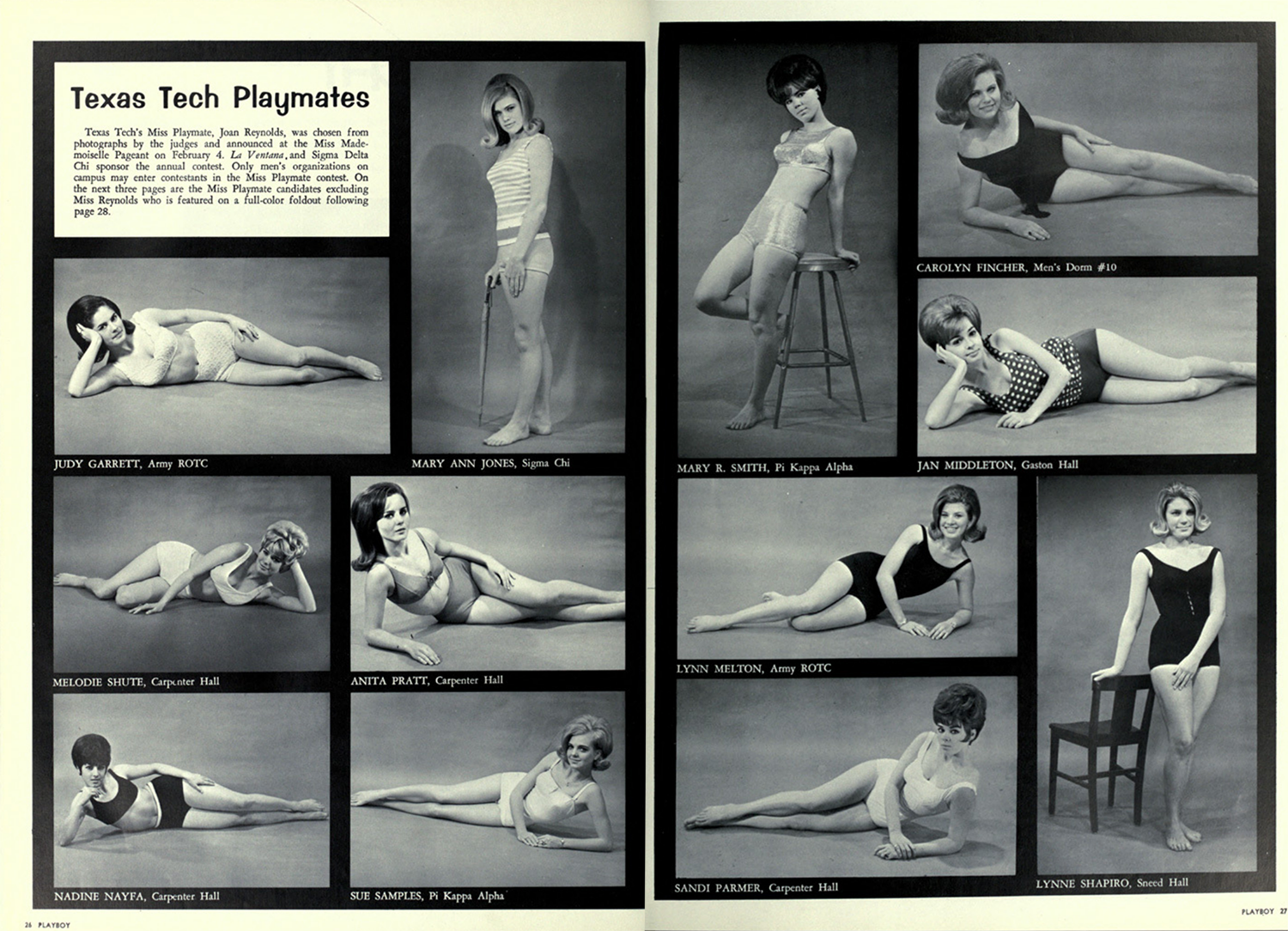 1967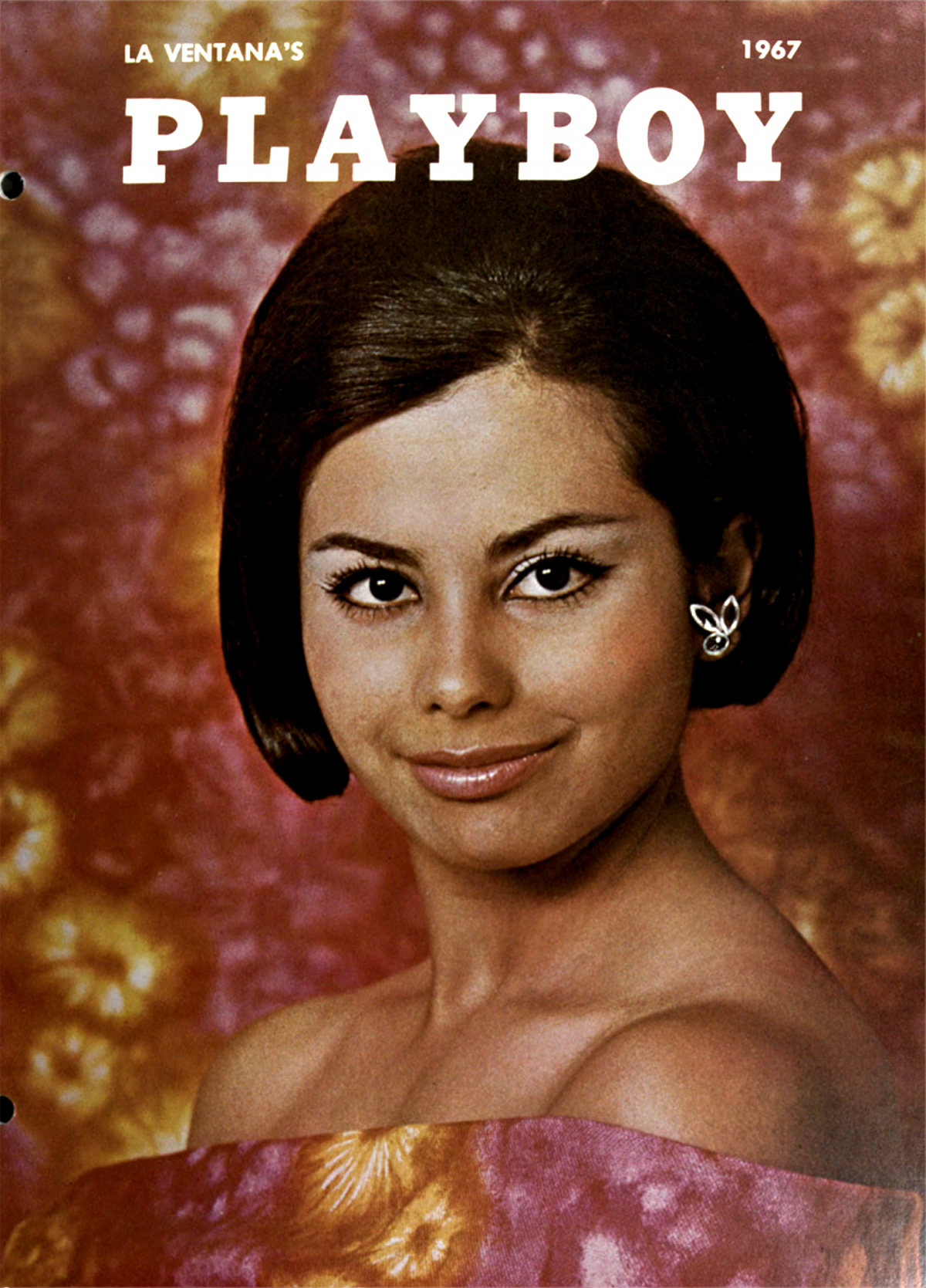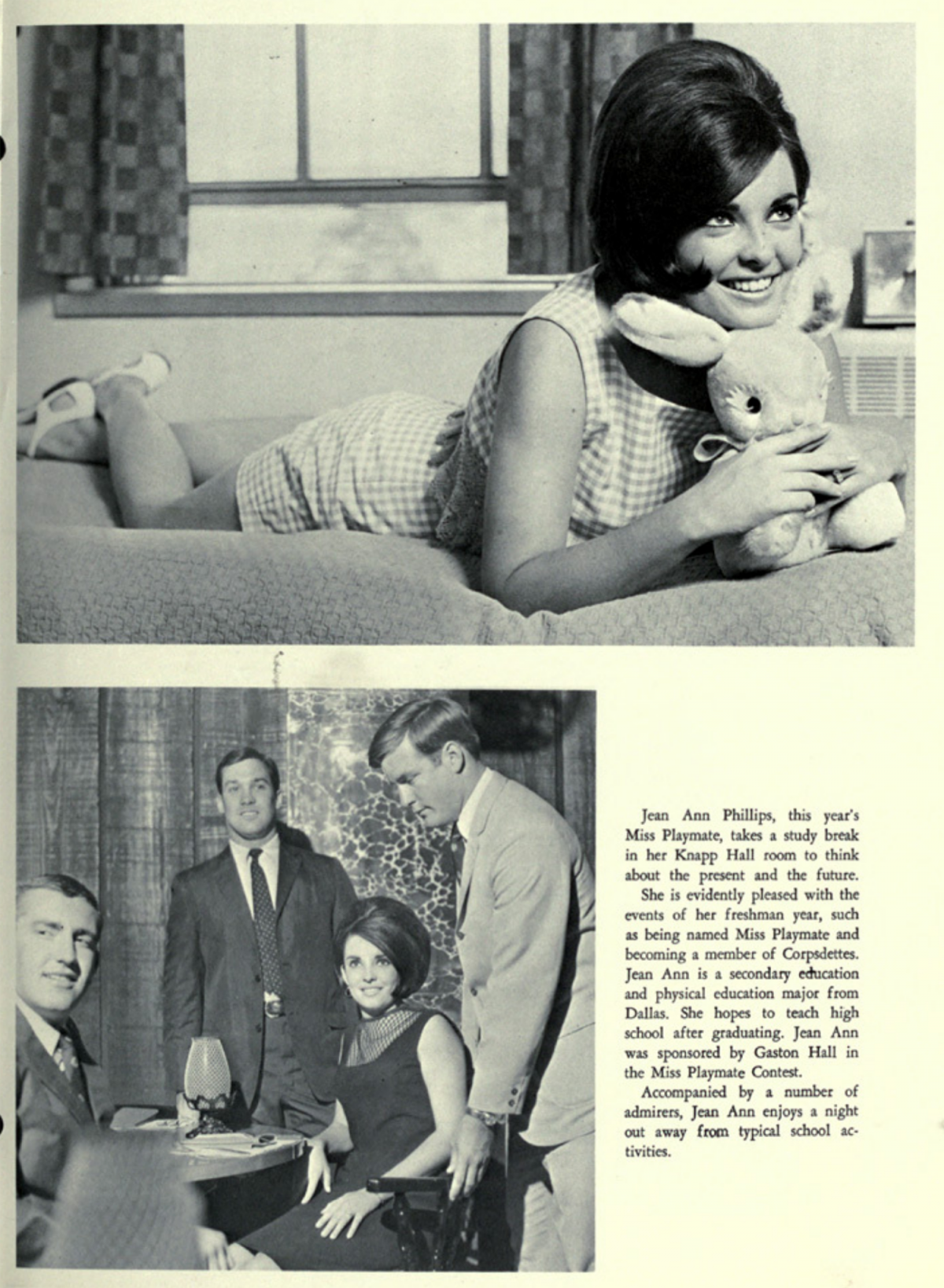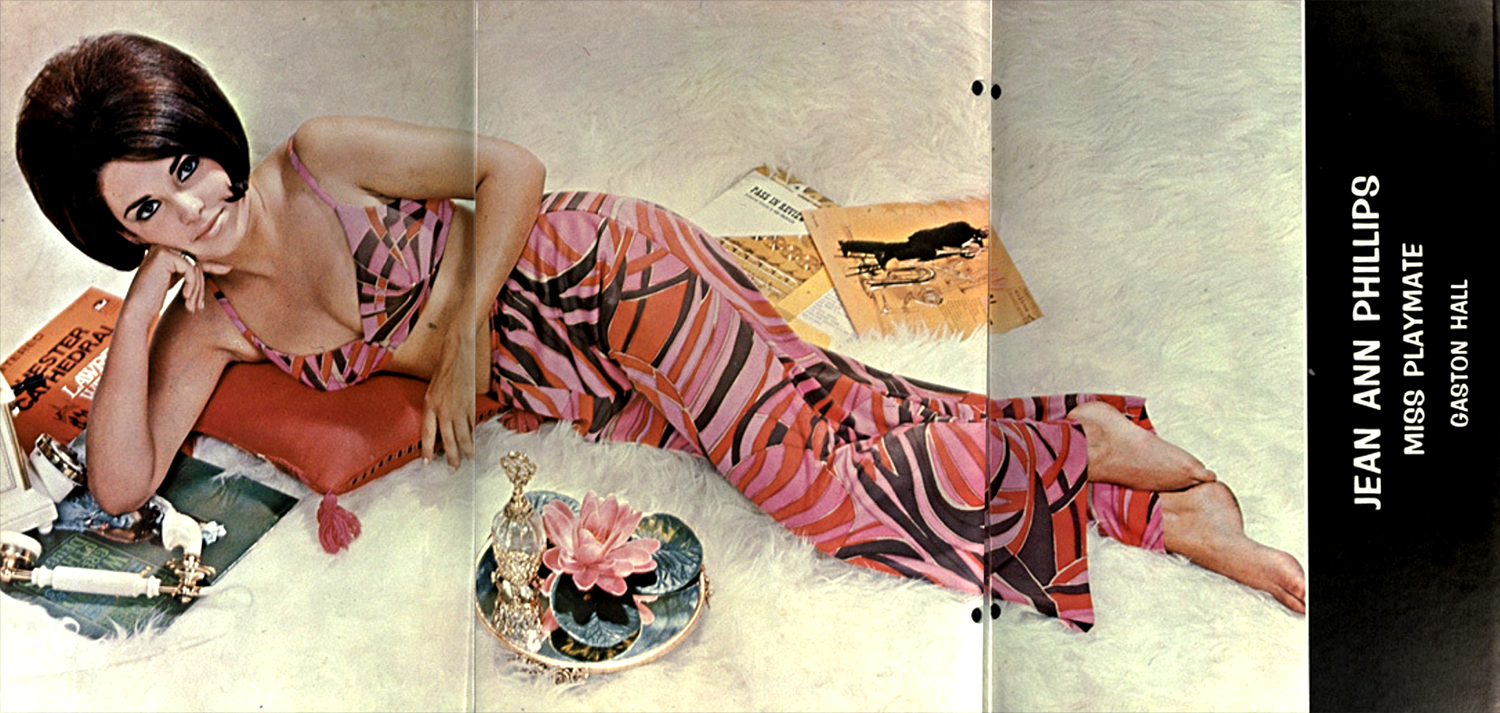 1968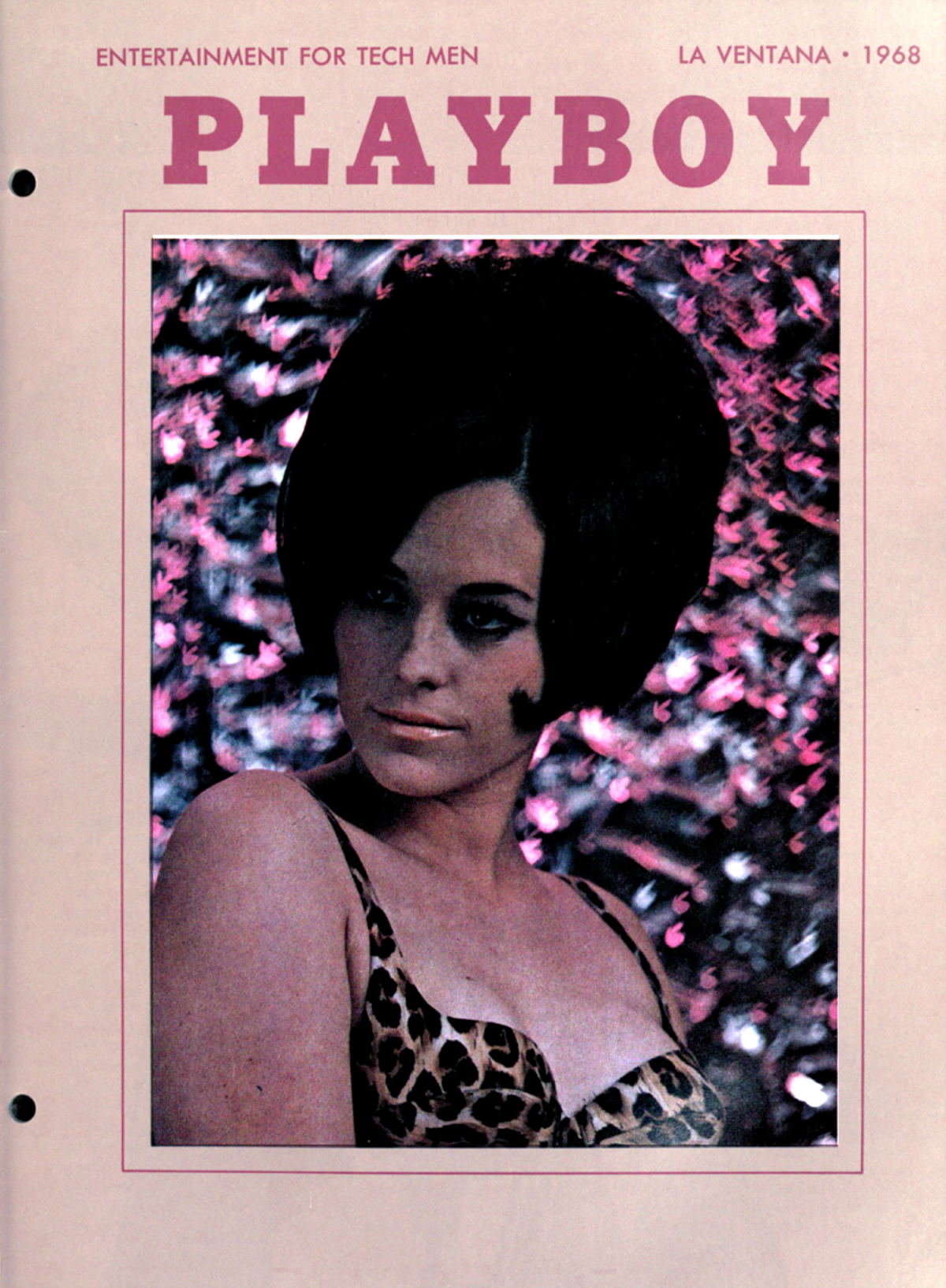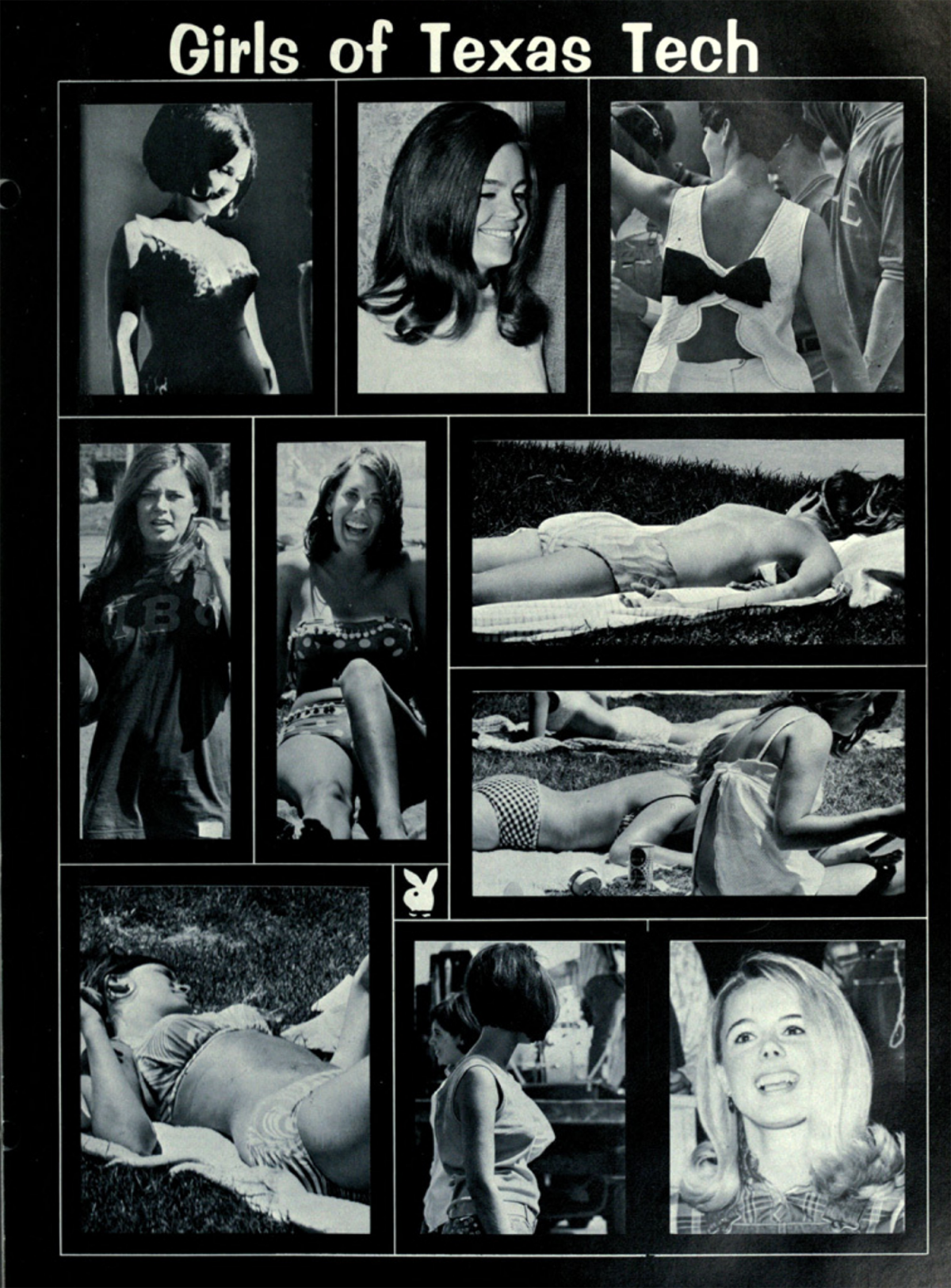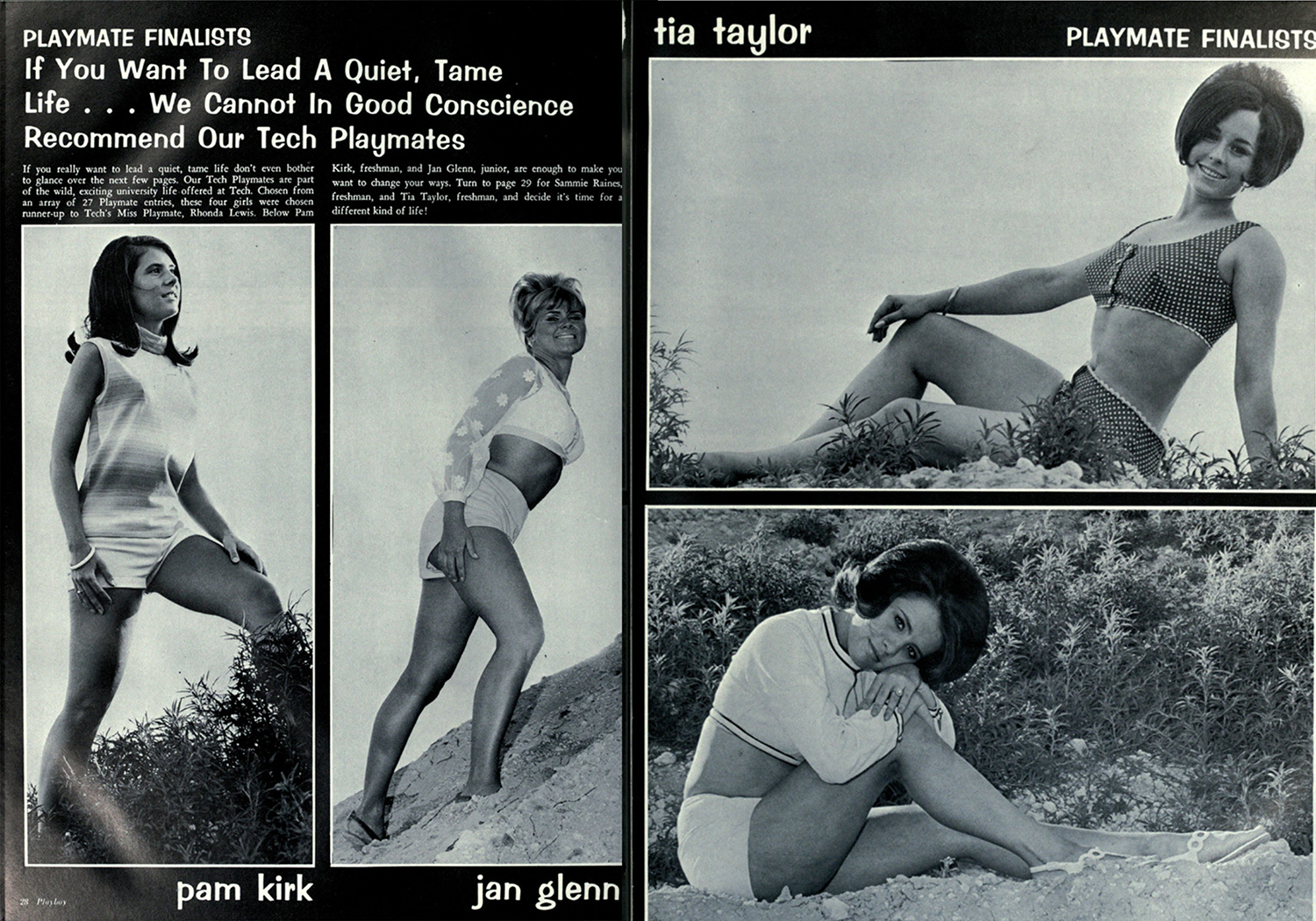 "If you really want to lead a quiet, tame life don't even bother to glance over the next few pages.  Our Tech Playmates are part of the wild, exciting university life offered at Tech."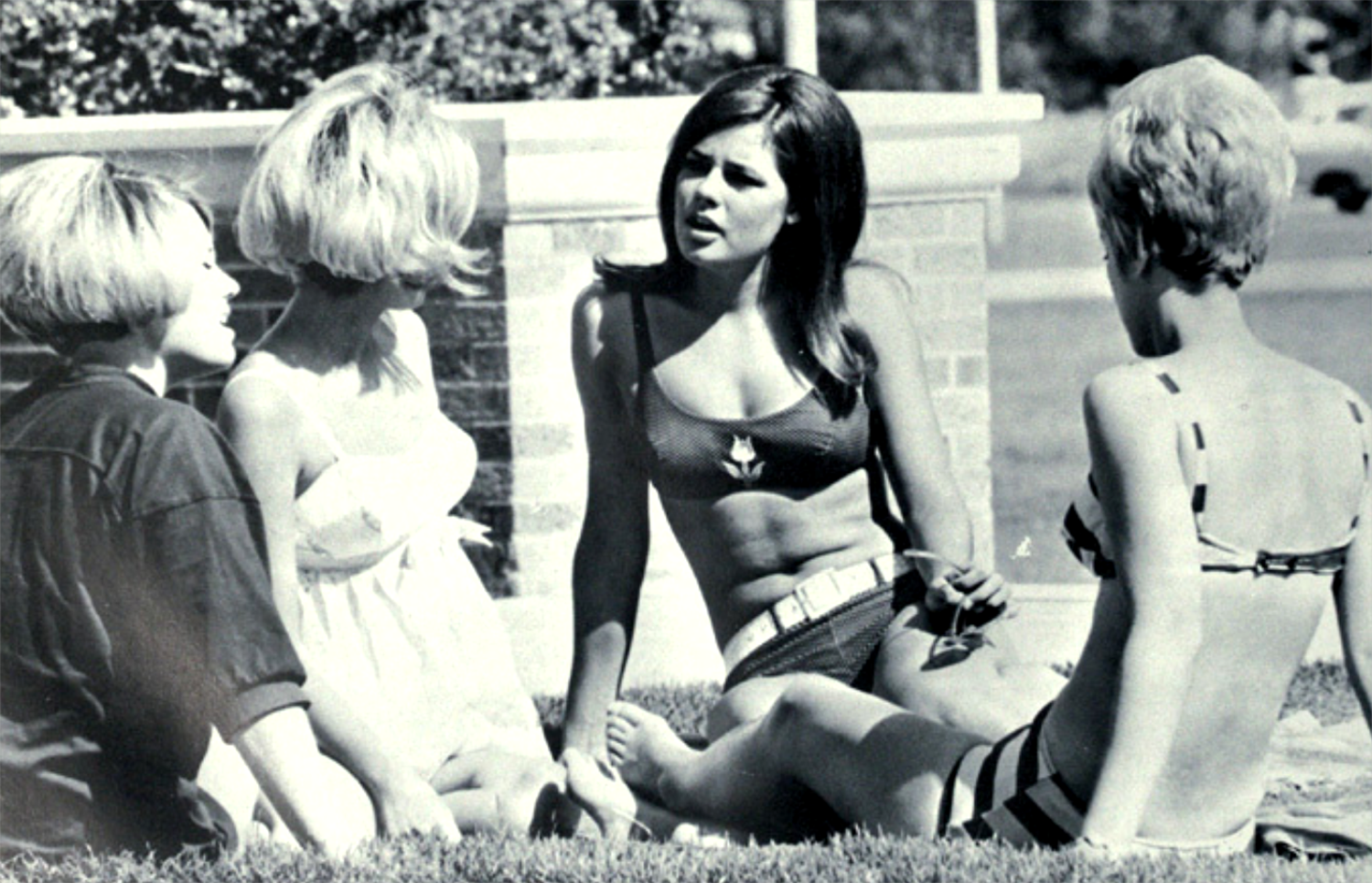 1969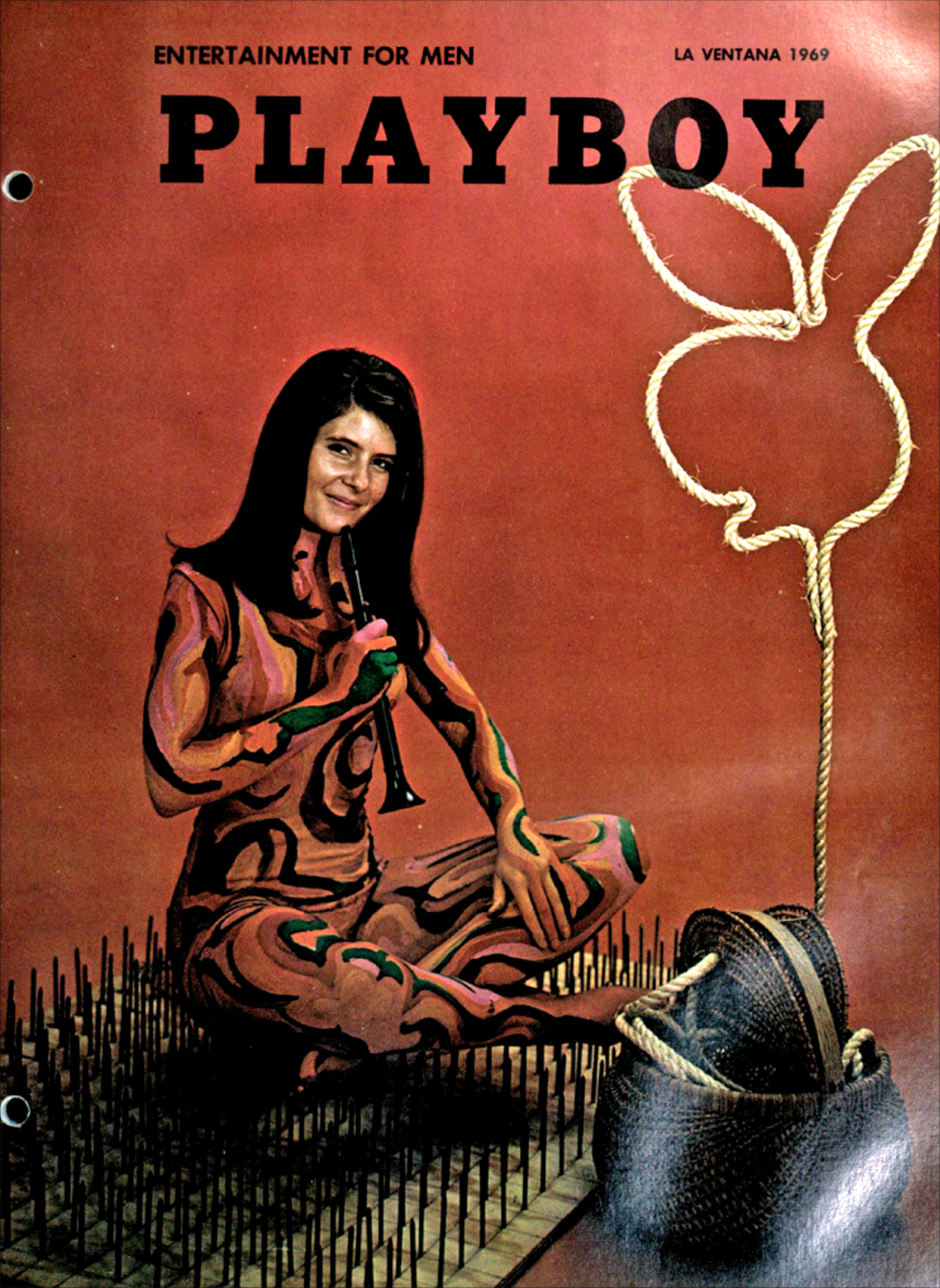 Well, it's been ten years since the premier issue, and you can definitely times have changed!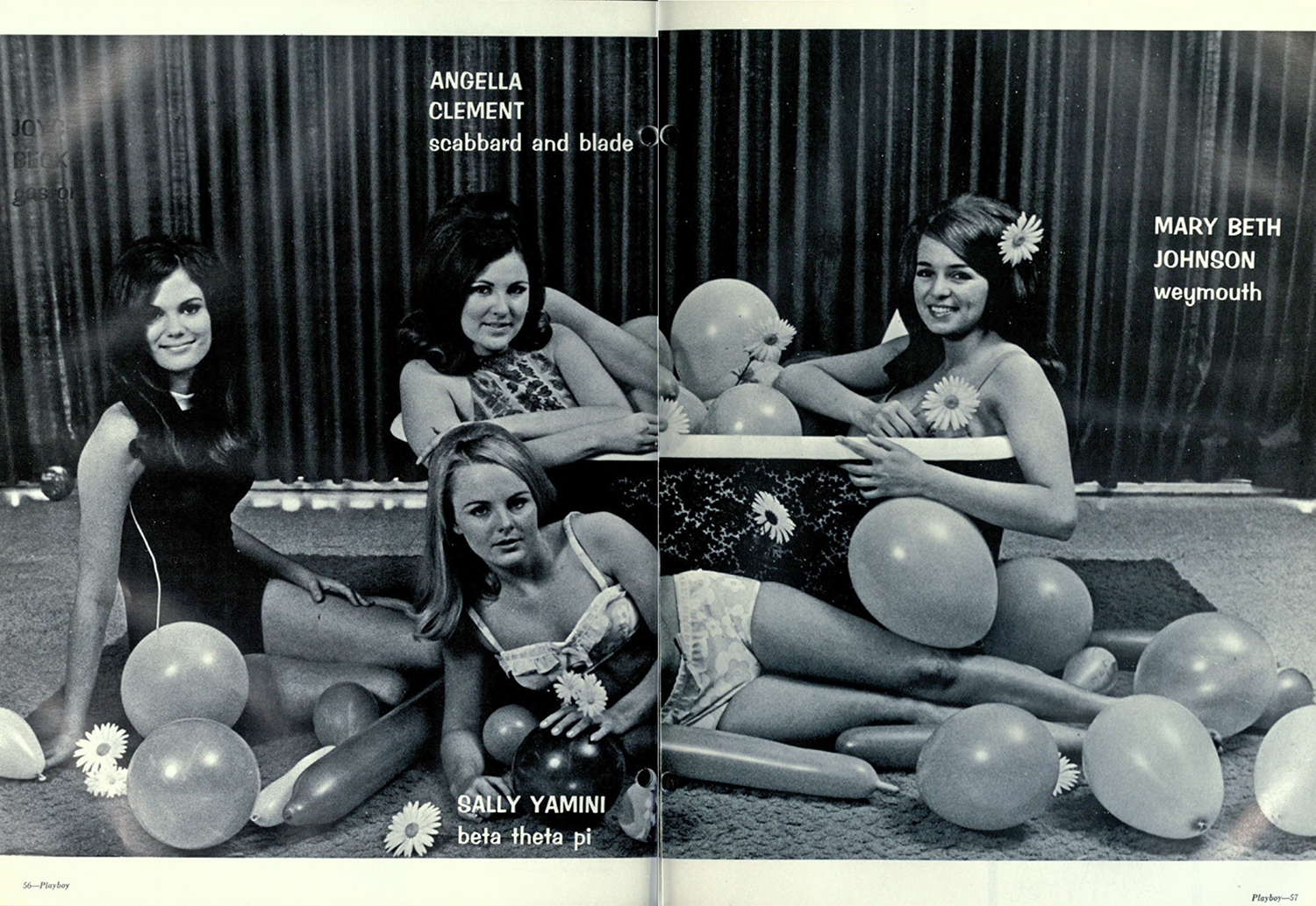 1970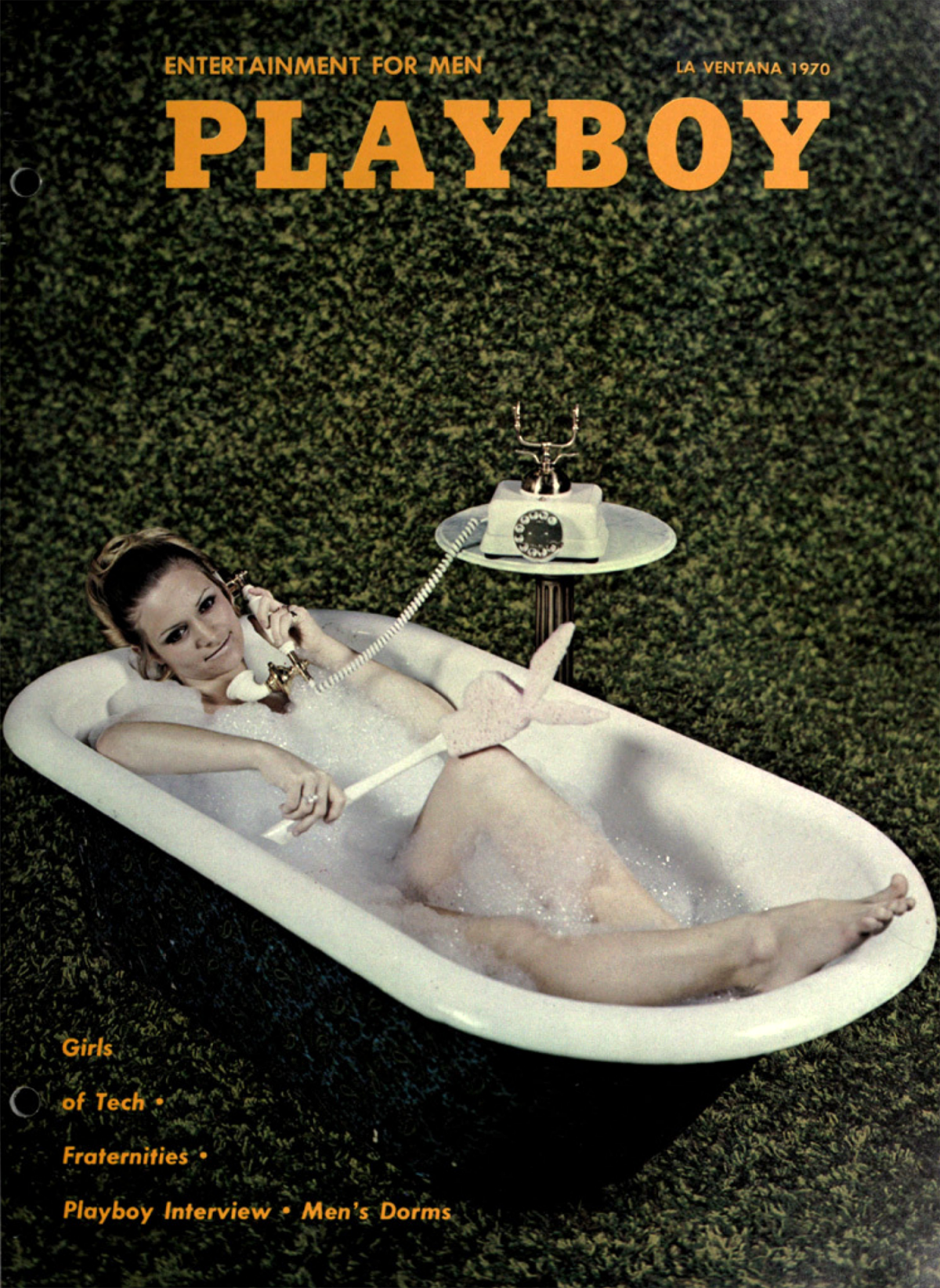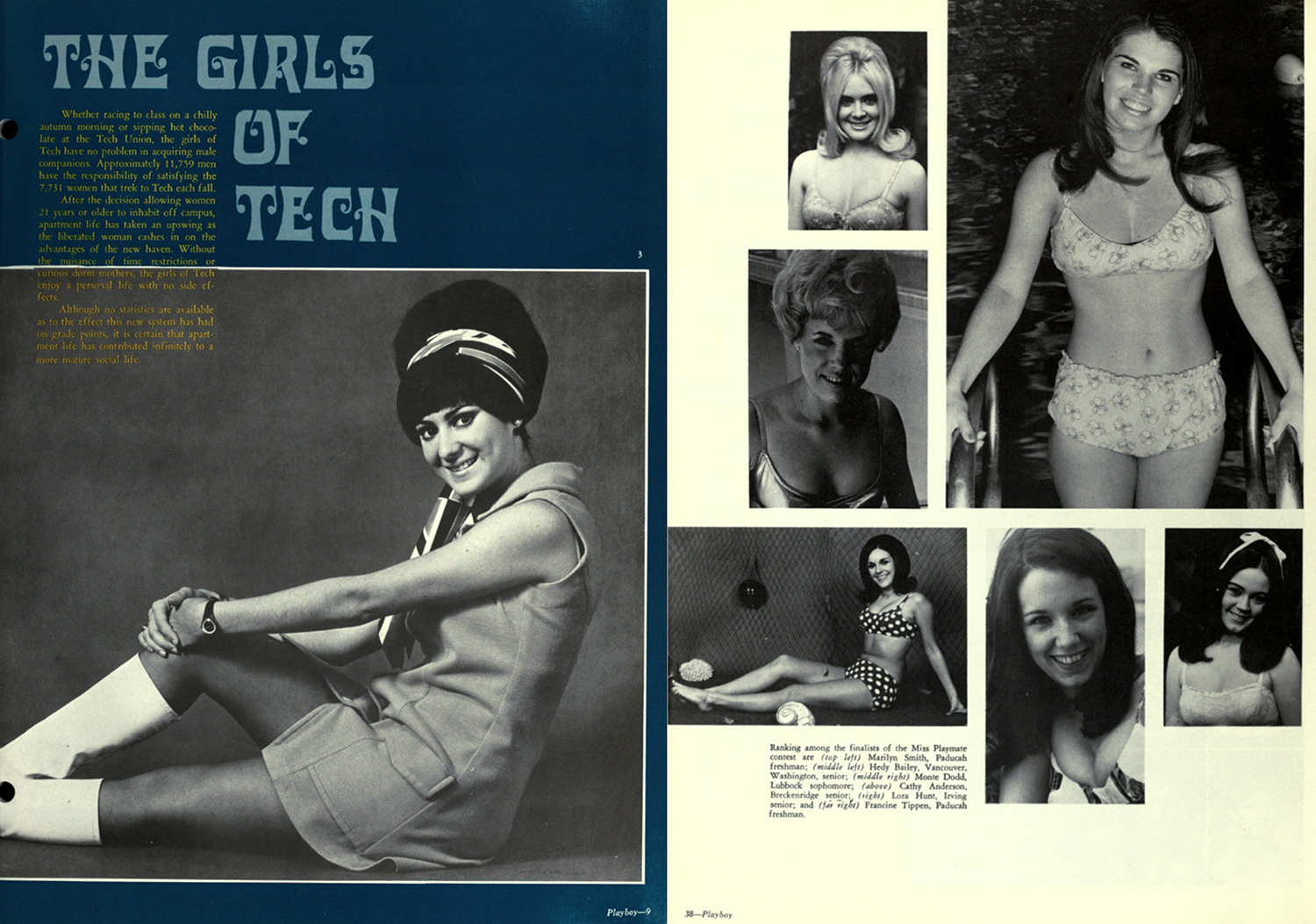 "Whether racing to class on a chilly autumn morning or sipping hot chocolate at the Tech Union, the girls of Tech have no problem in acquiring male companions.  Approximately 11,759 men have the responsibility of satisfying the 7,731 women that trek to Tech each fall.

After the decision allowing women 21 years or older to inhabit off campus, apartment life has taken an upswing as the liberated woman cashes in on the advantages of the new haven.  With the nuisance of time restrictions or curious dorm mothers, the girls of Tech enjoy a personal life with no side effects."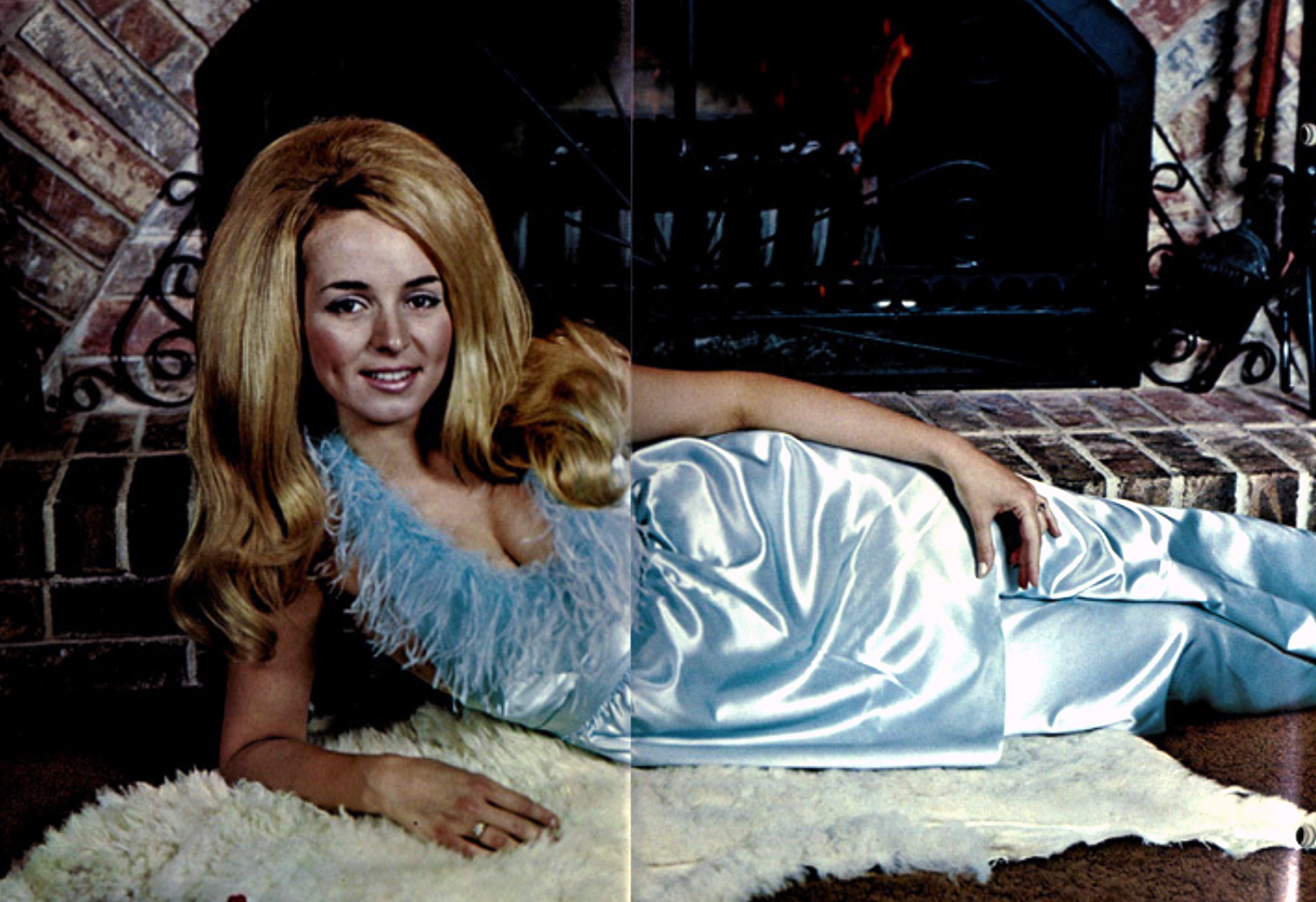 1971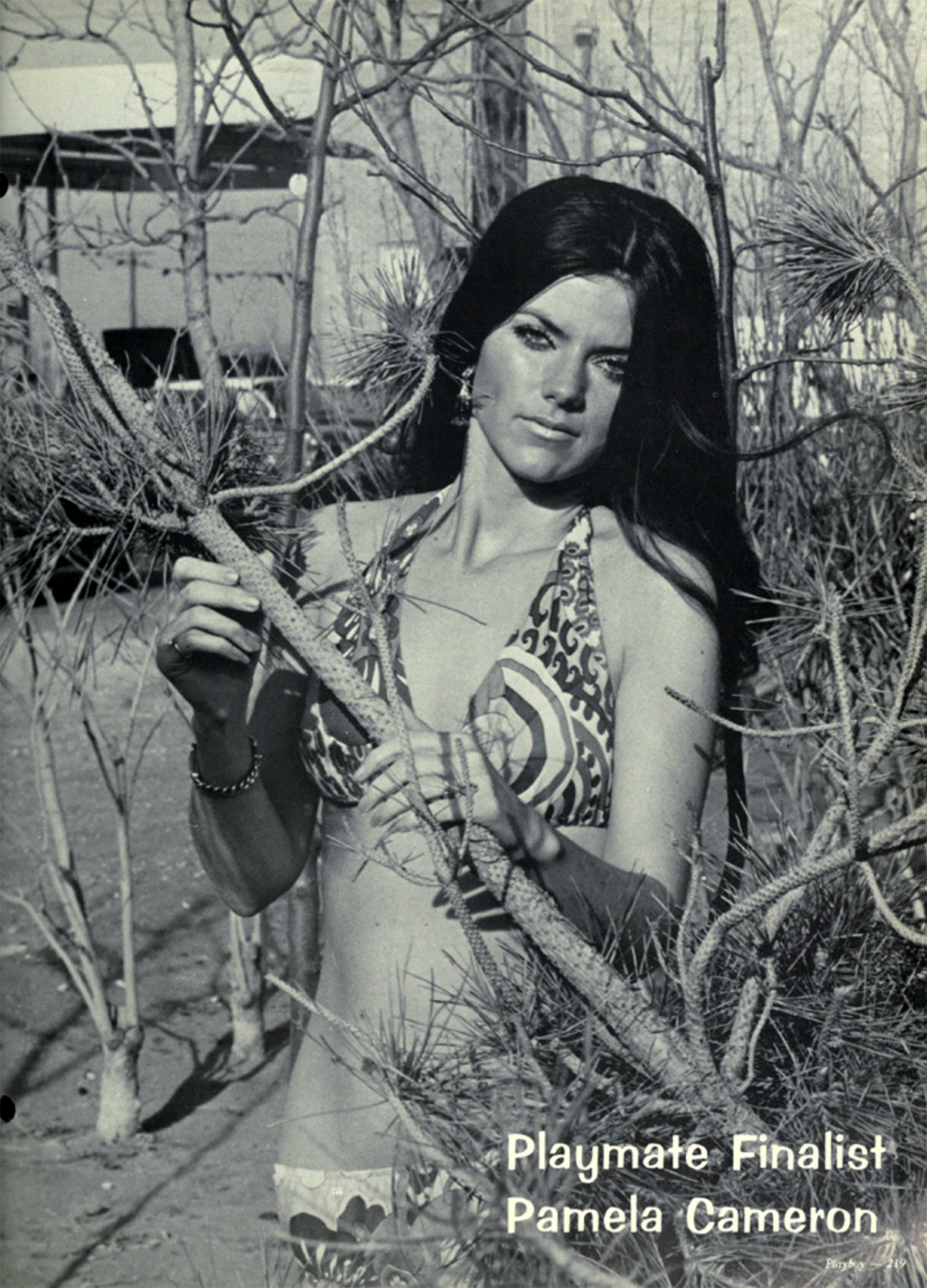 1972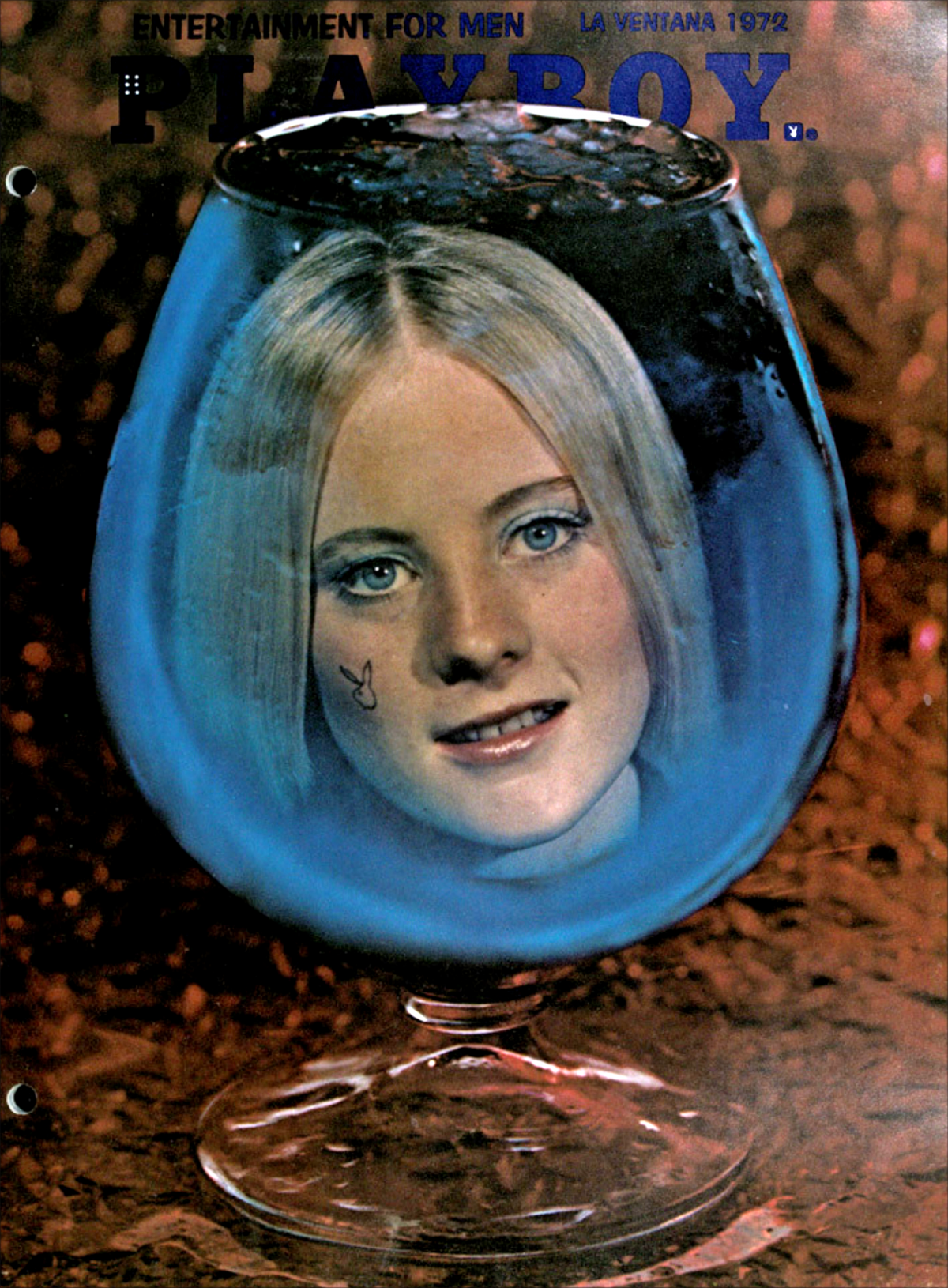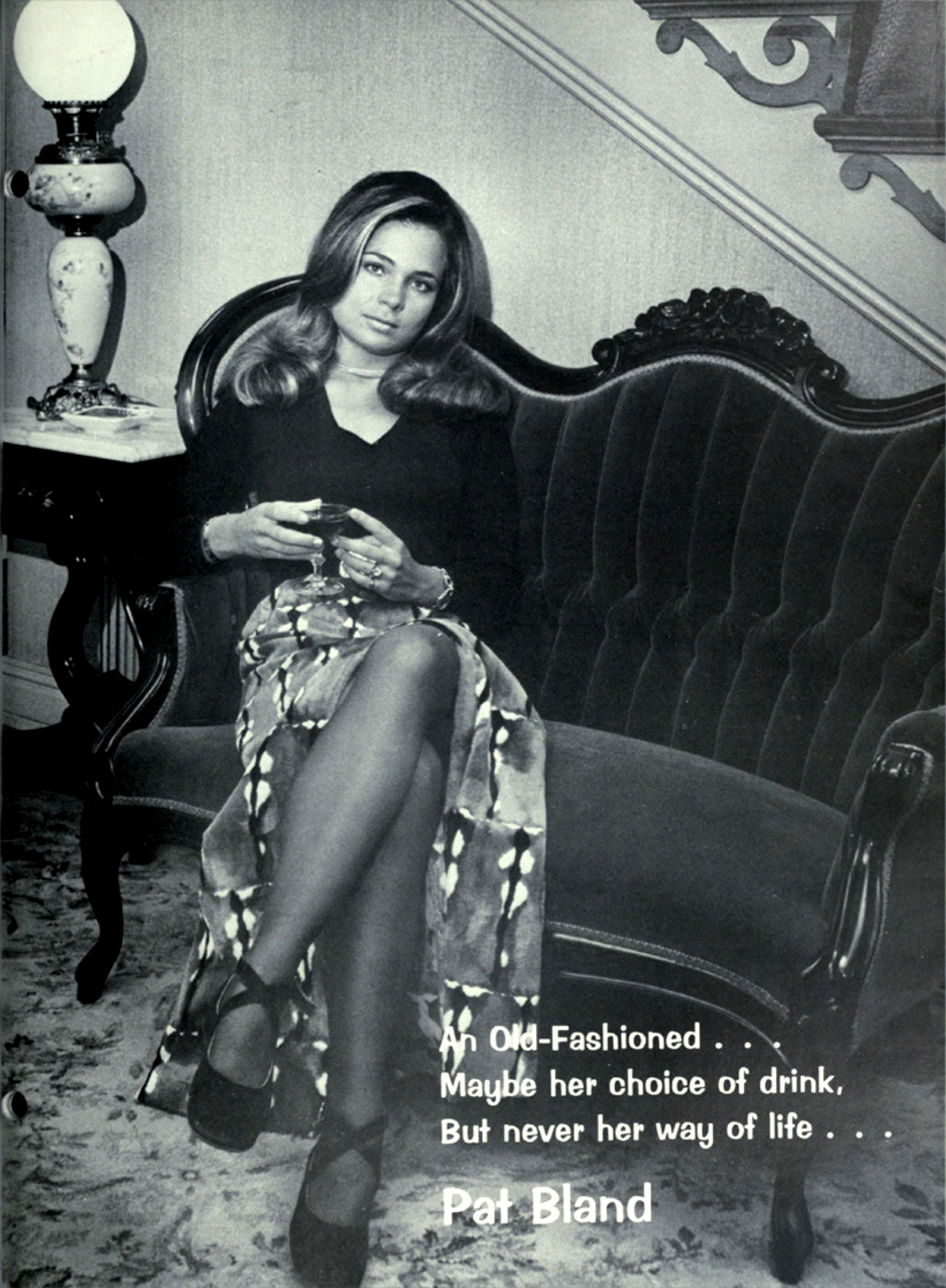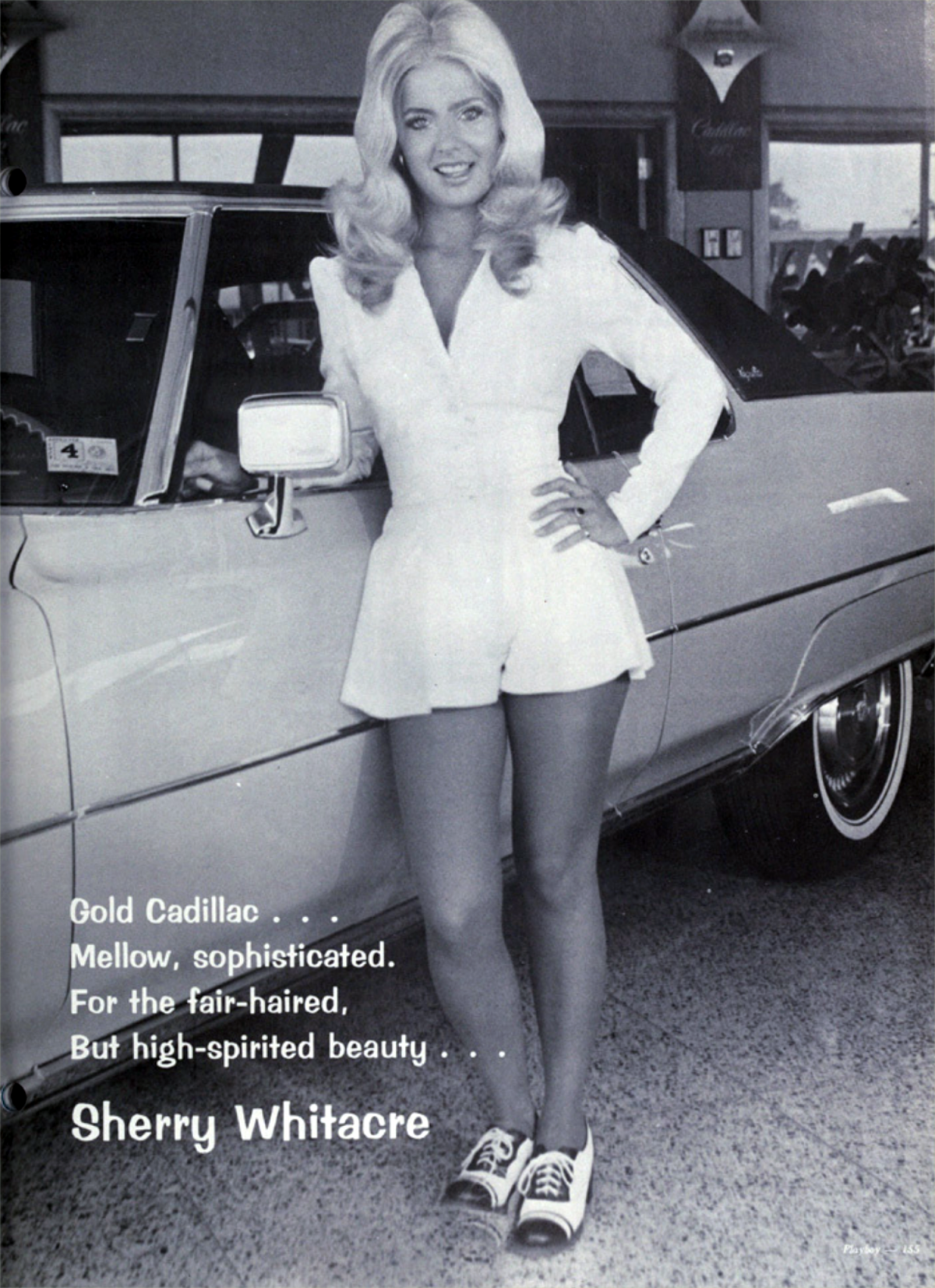 1973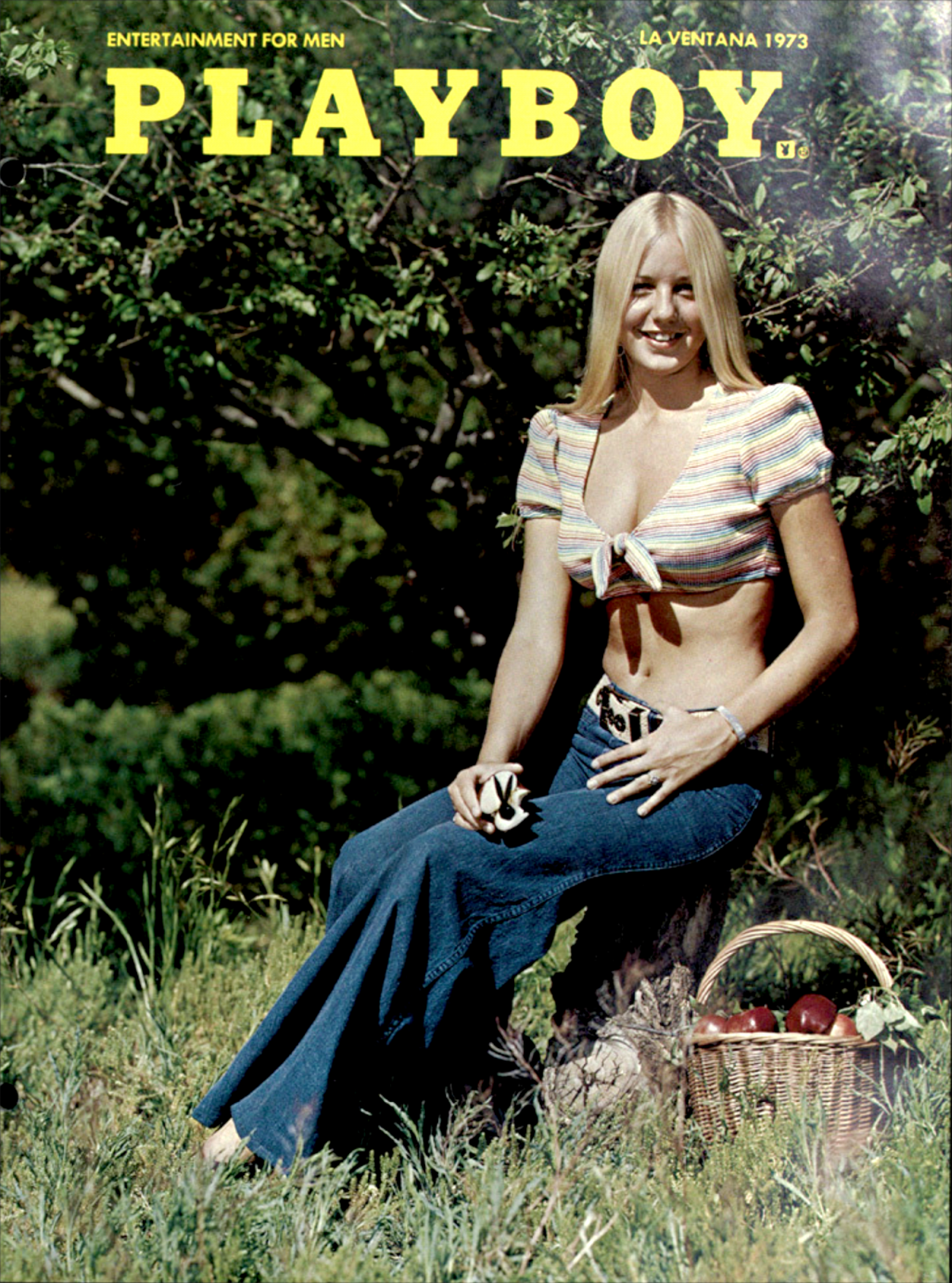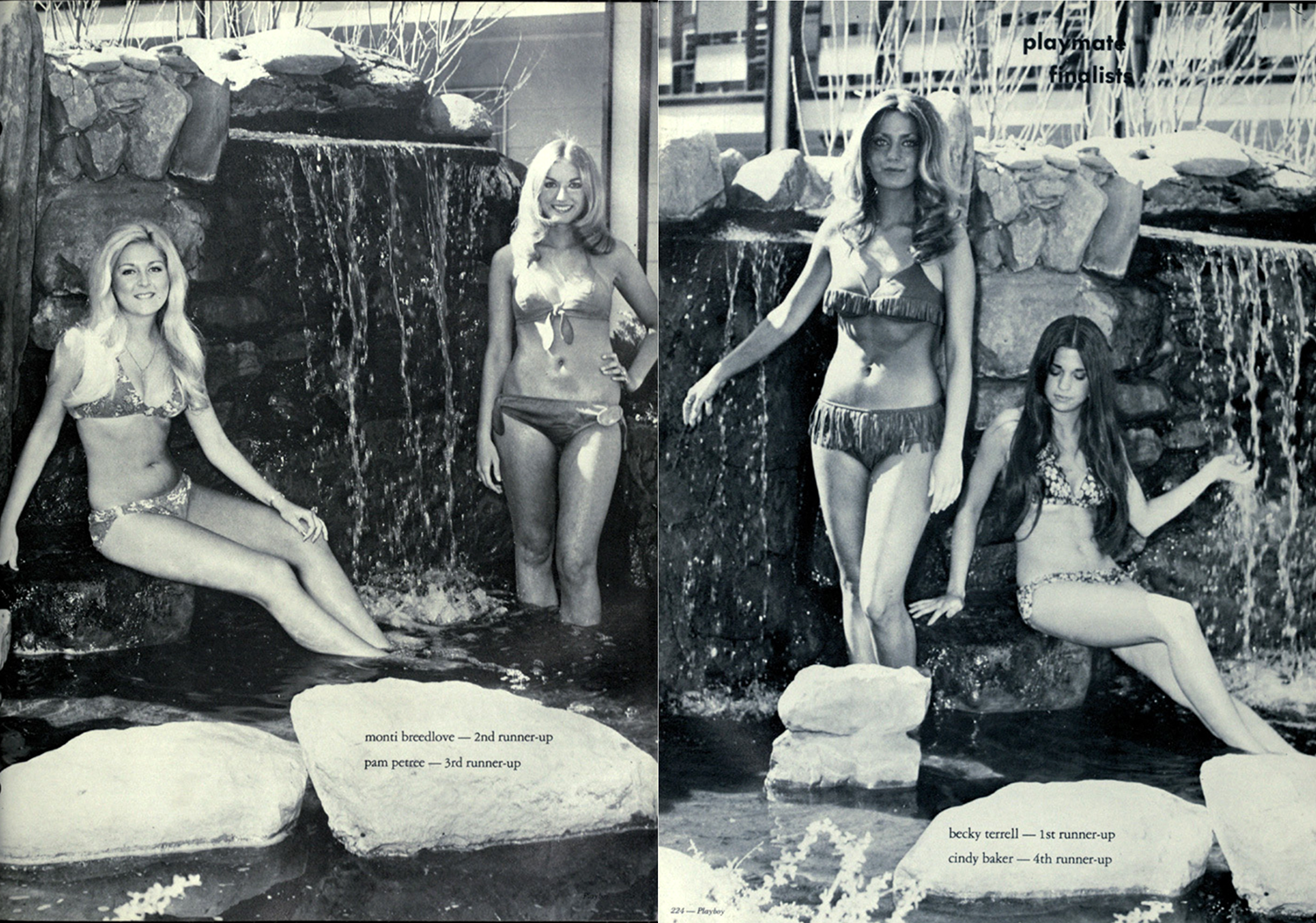 1974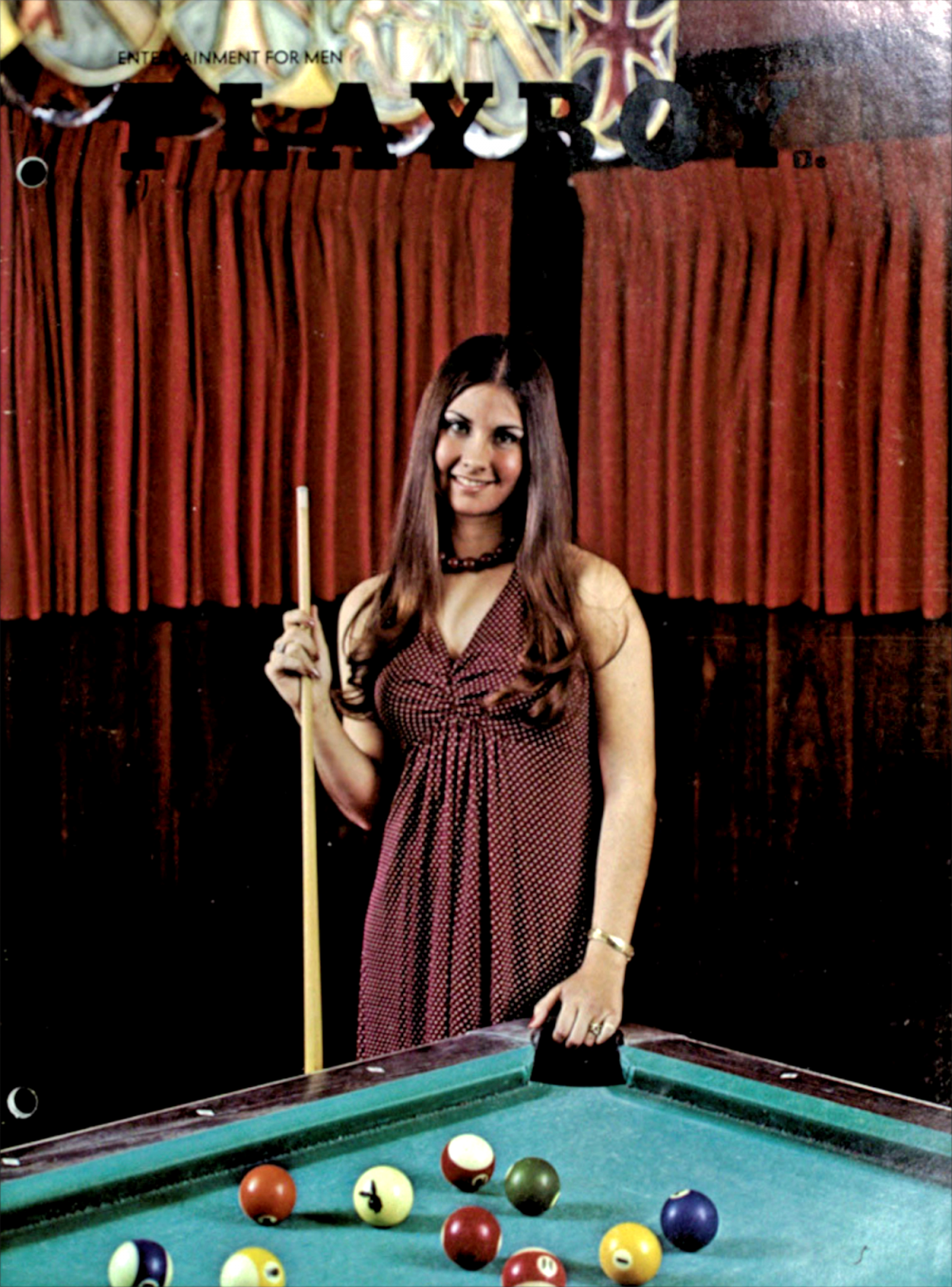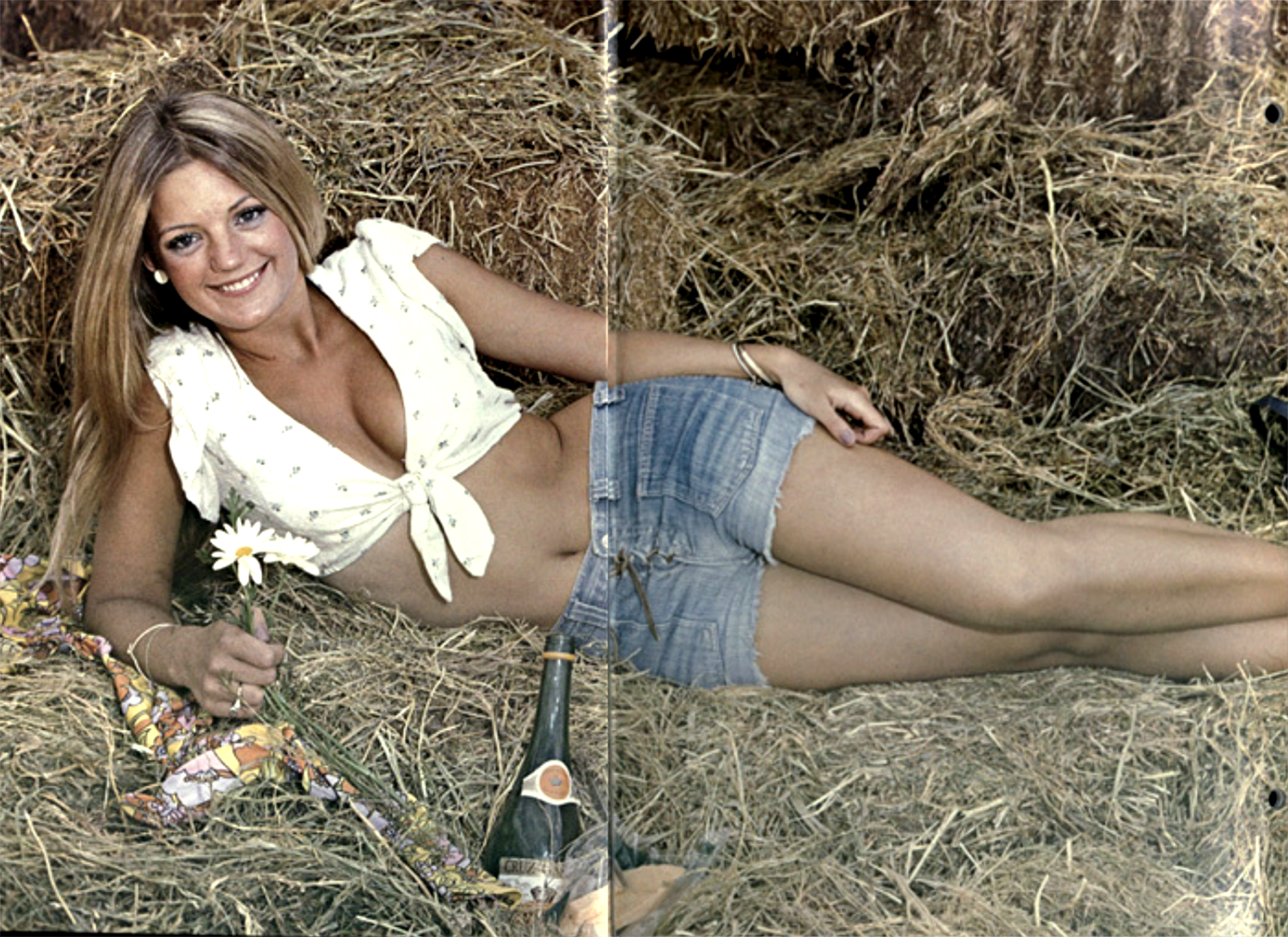 1975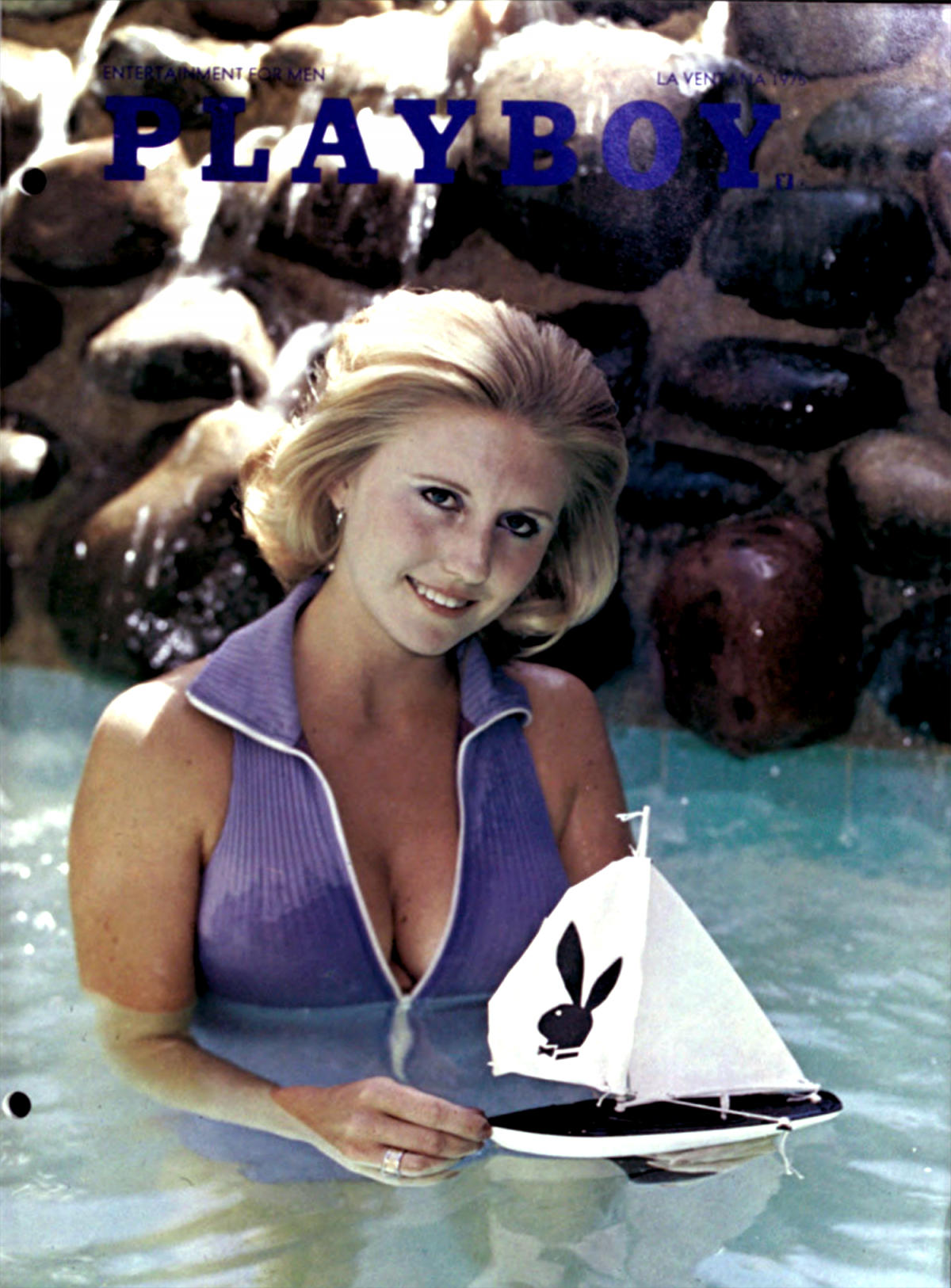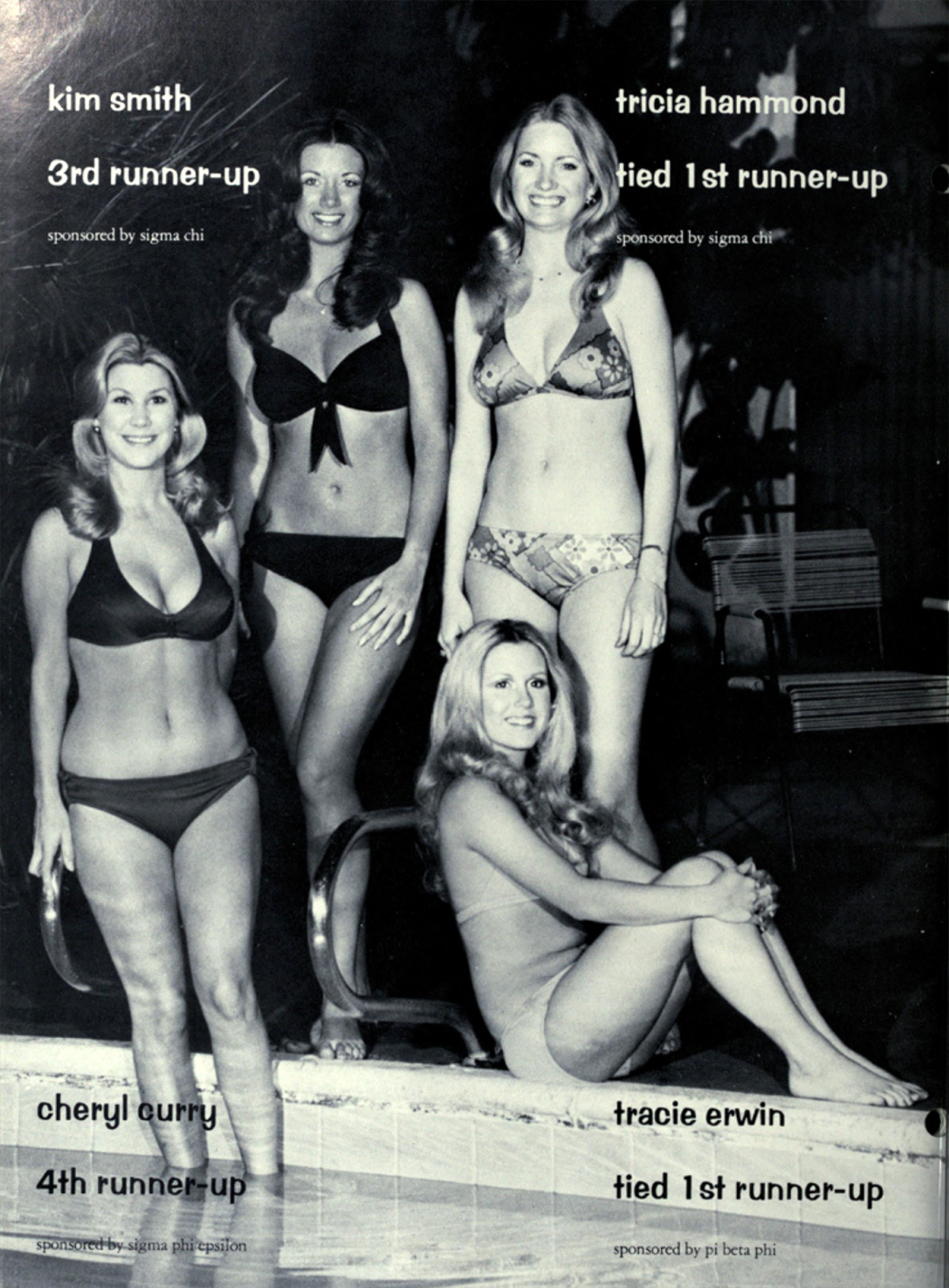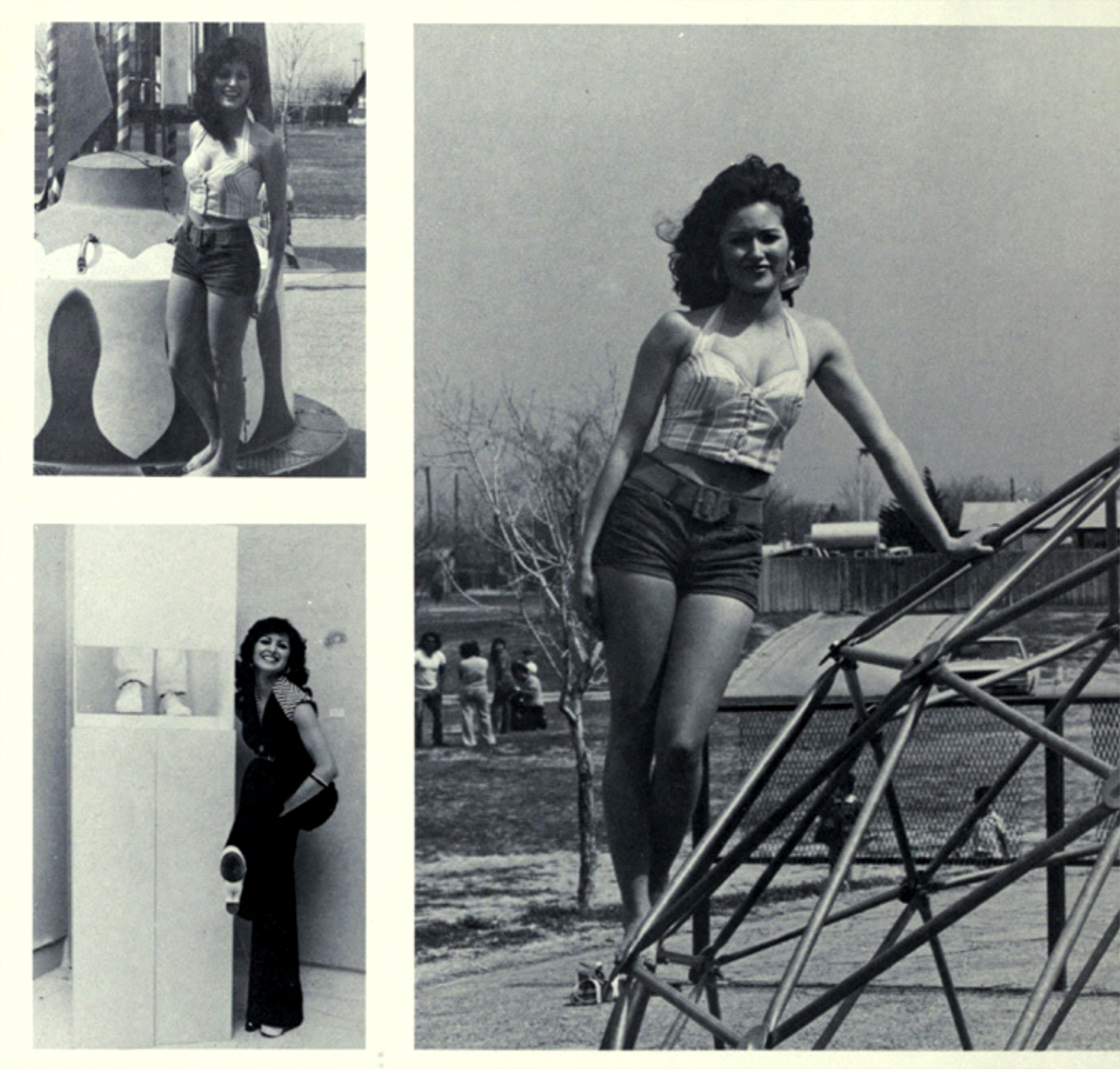 1976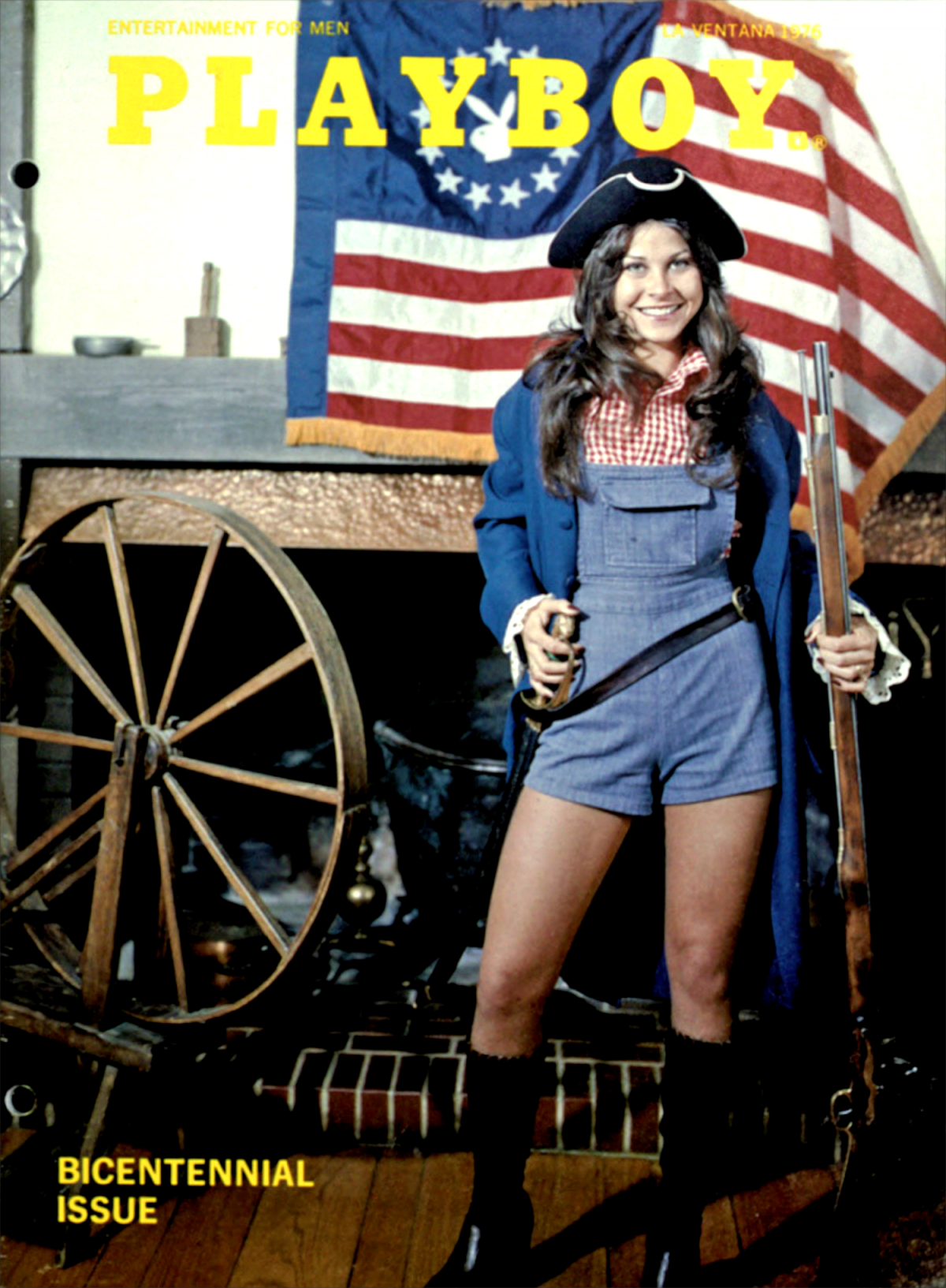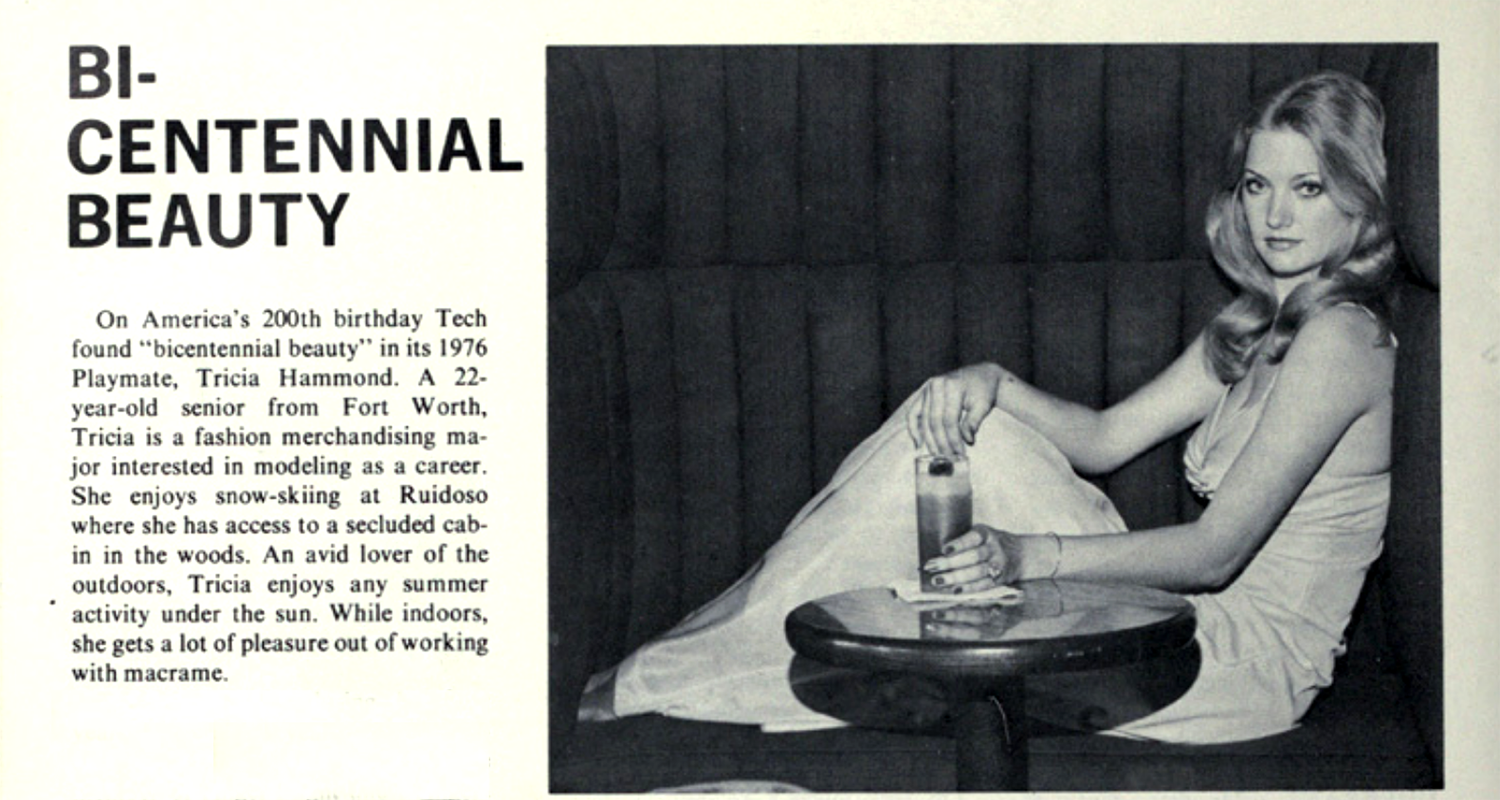 "Tricia is a fashion merchandising major interested in modeling as a career.  She enjoys snow-skiing at Ruidoso where she has access to a secluded cabin in the woods."
1977
1978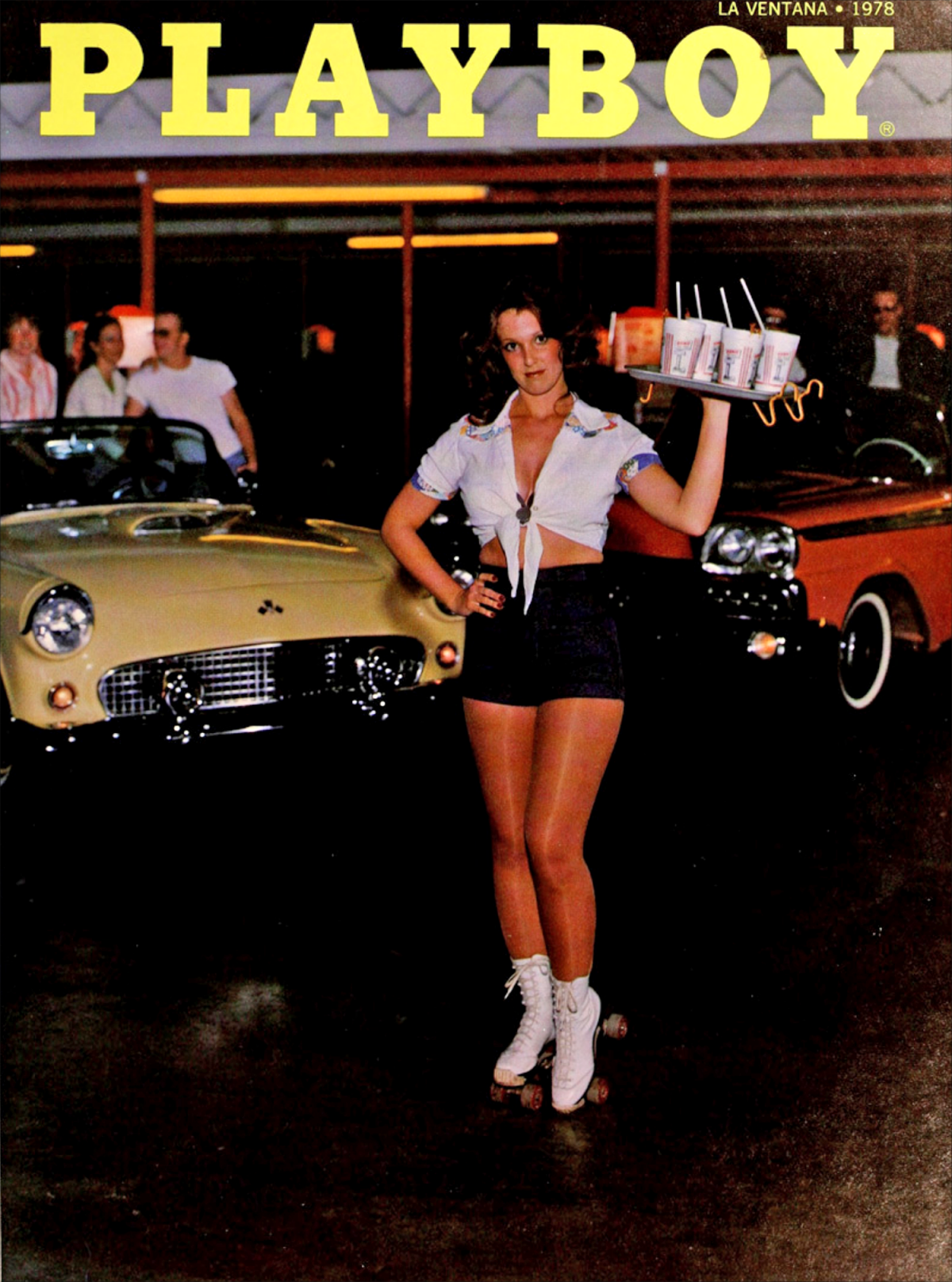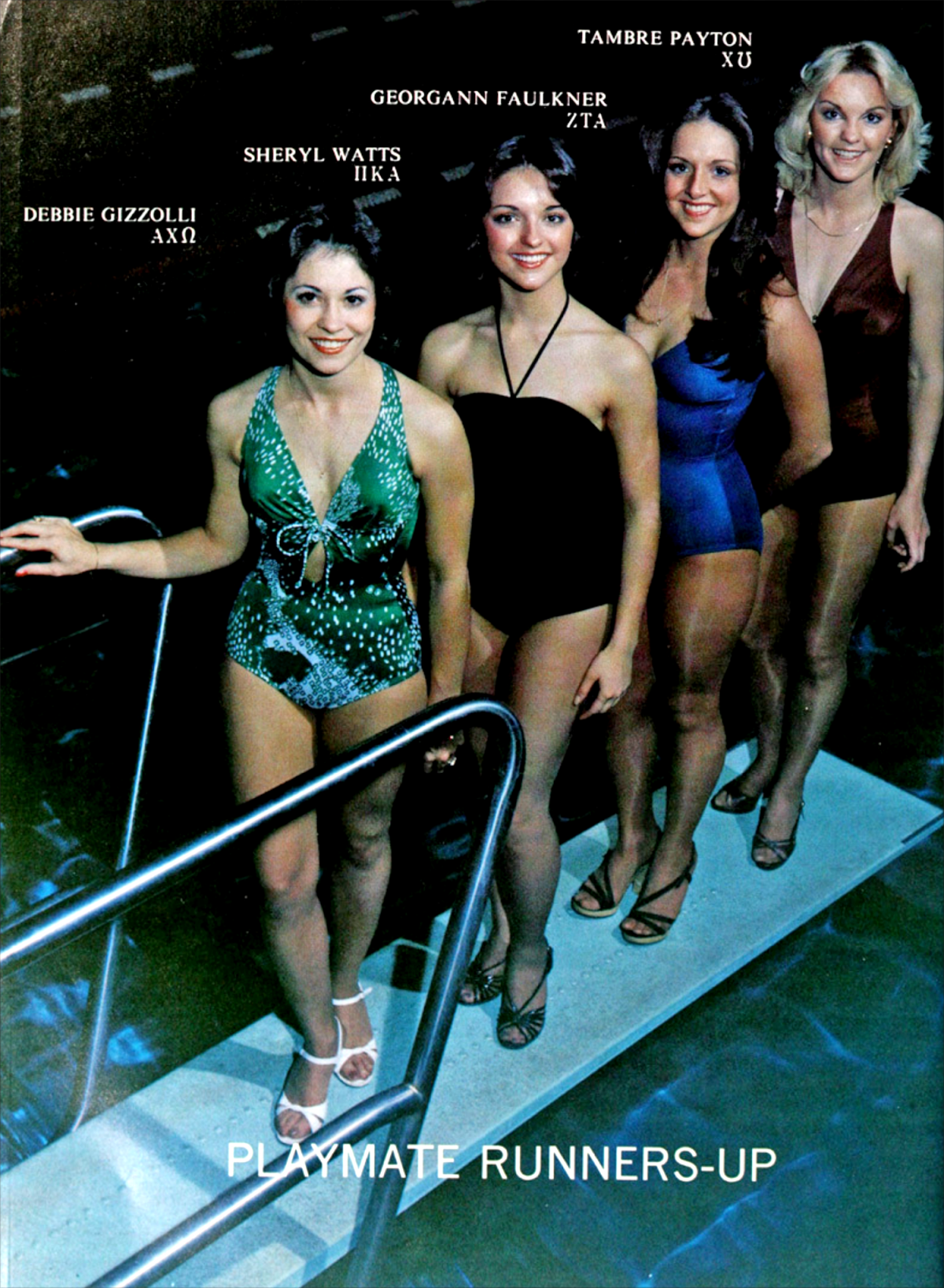 1979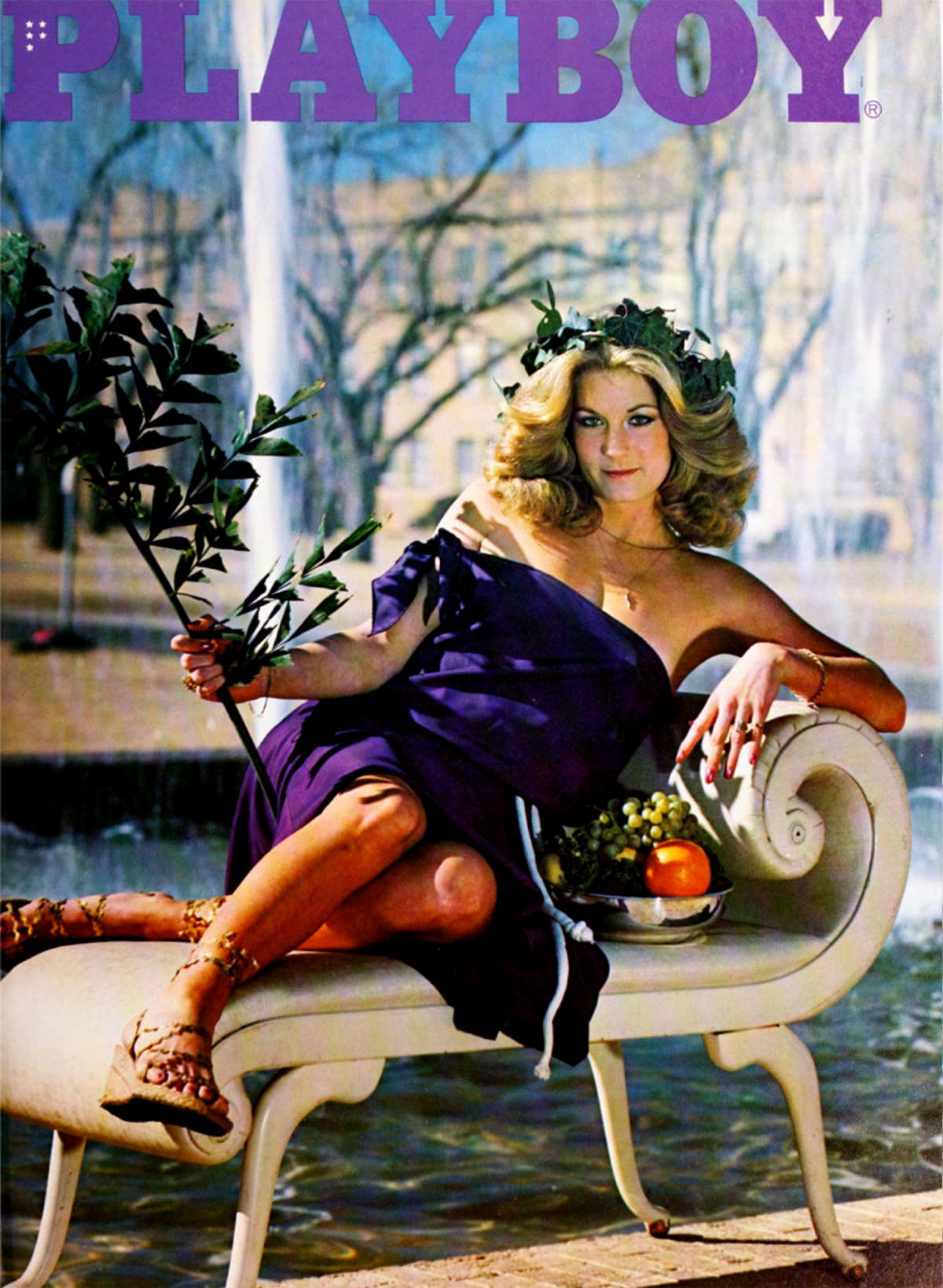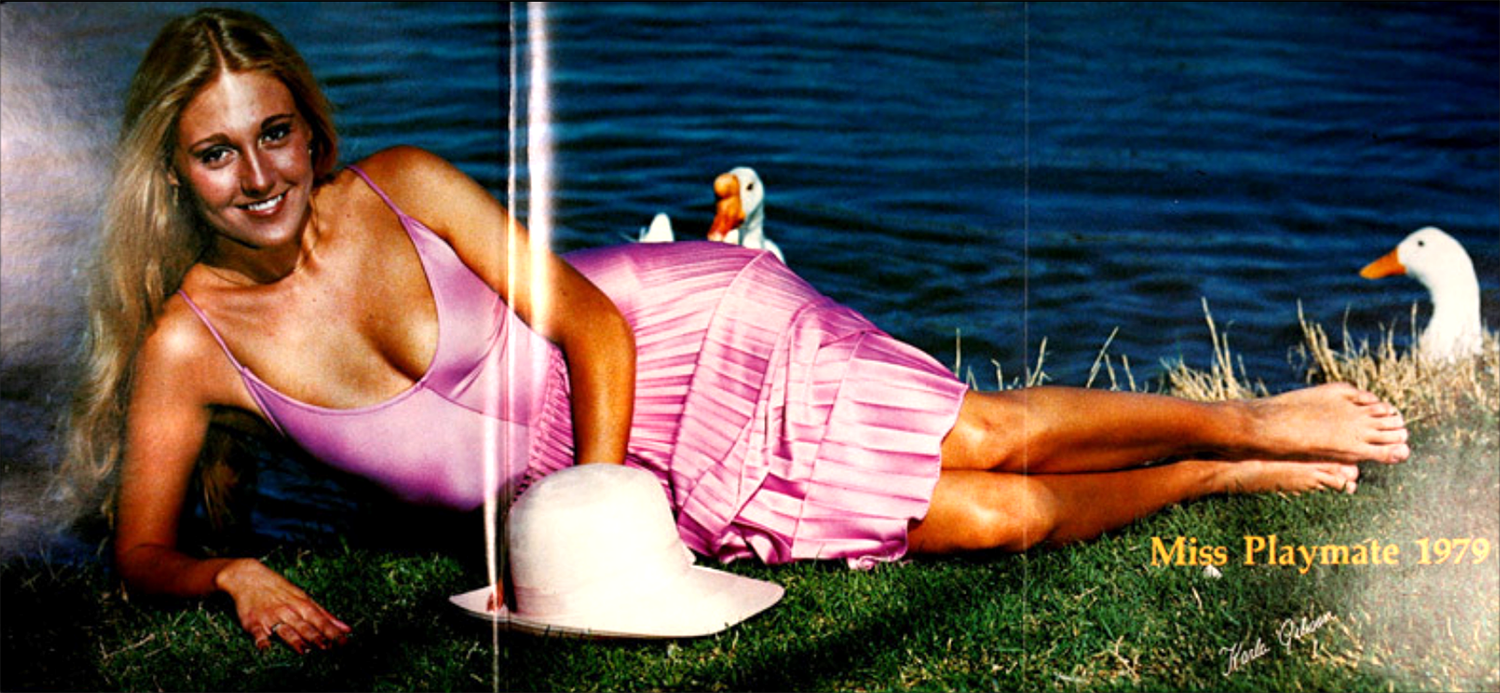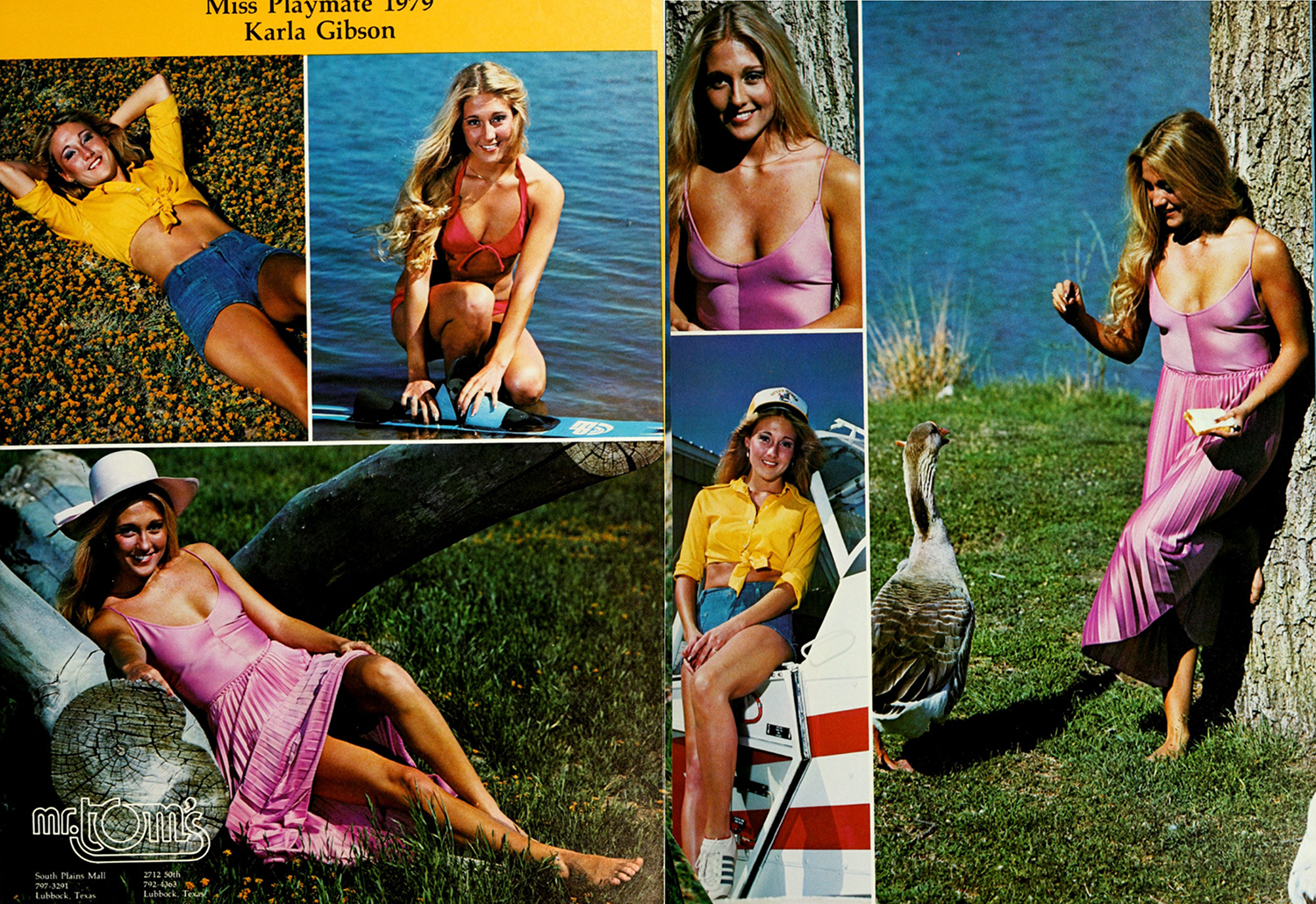 1980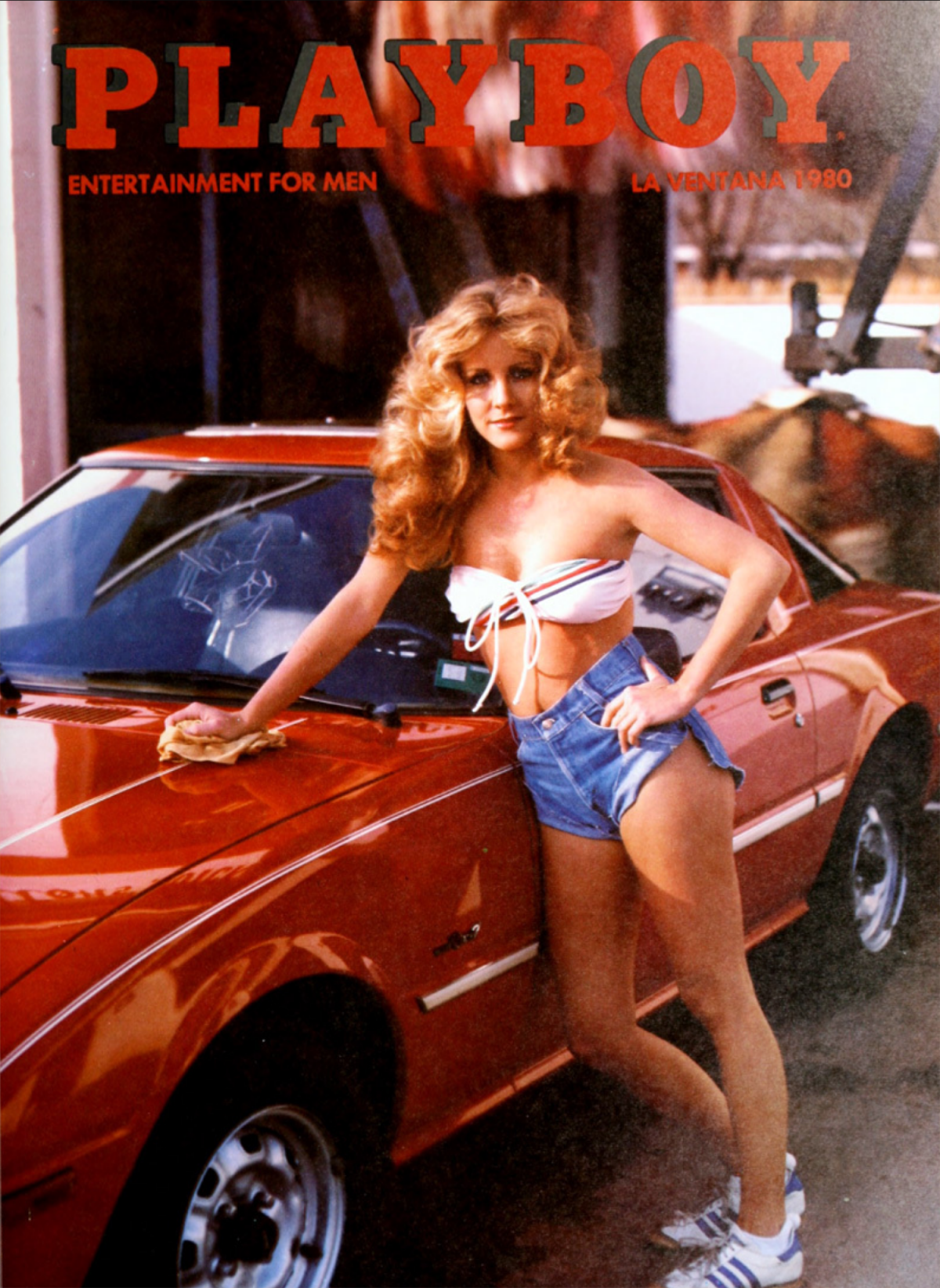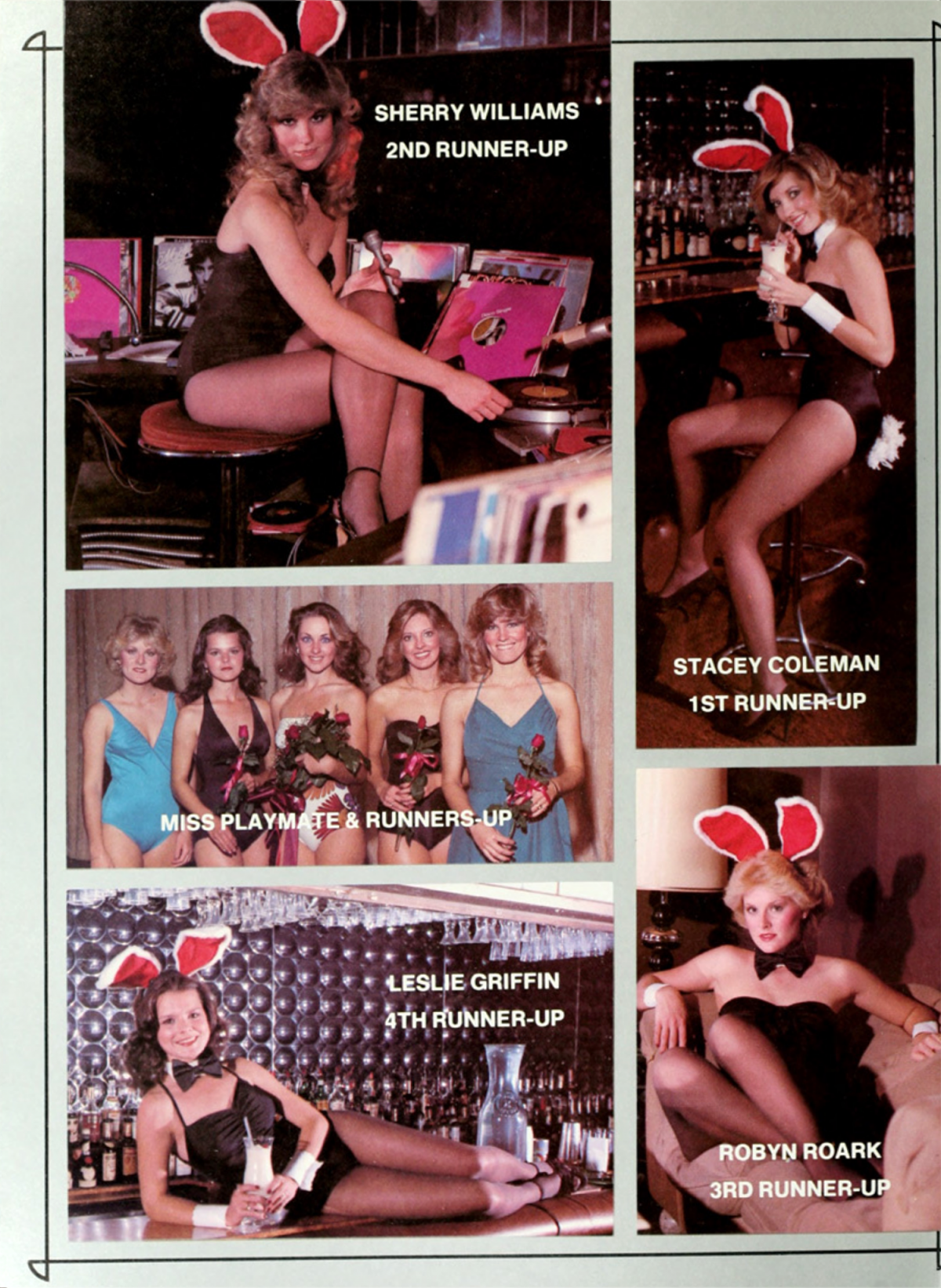 1981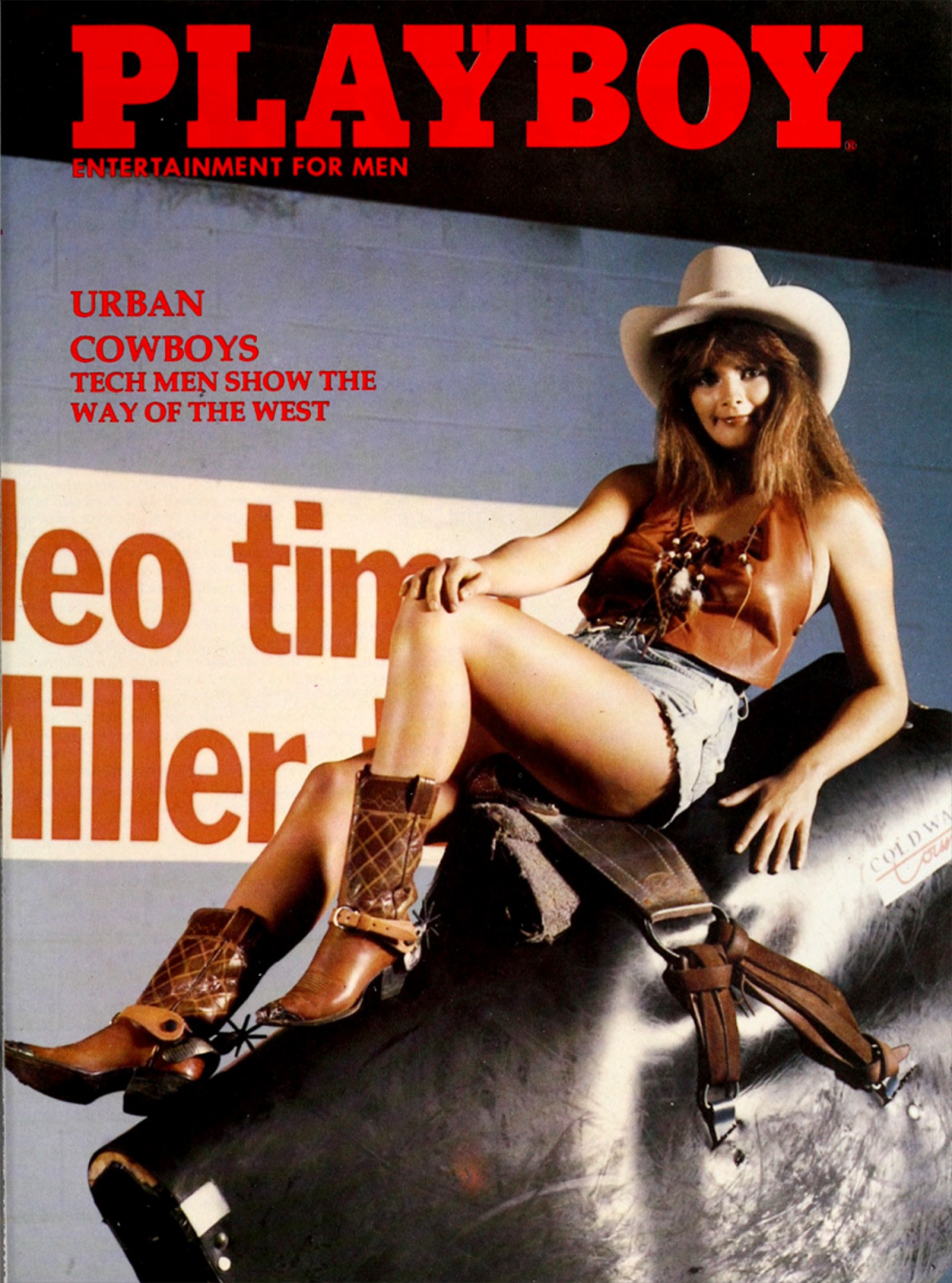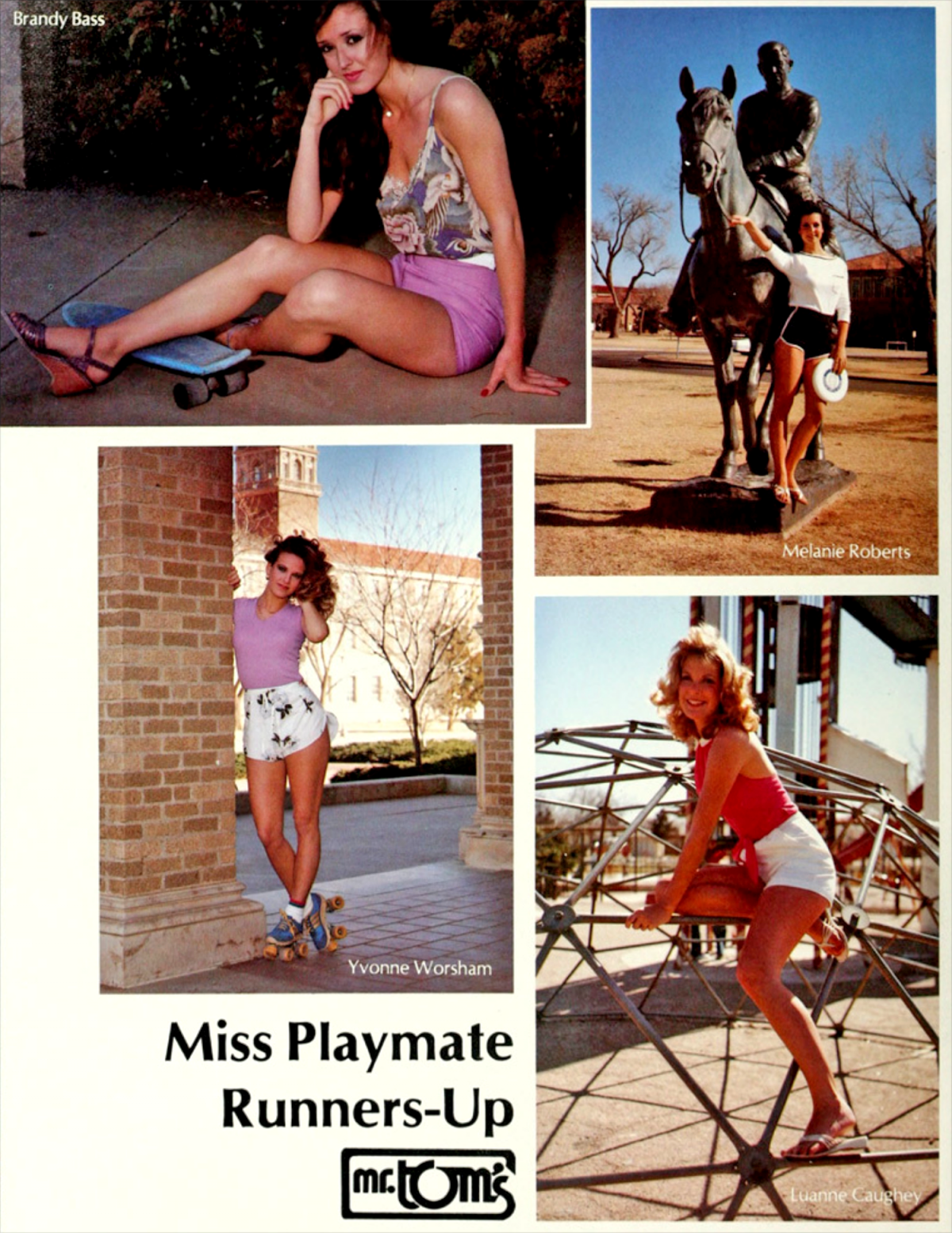 Well, sad to say, we've reached the last issue.  1981 was the end of the line for the Texas Tech Playboy yearbook section.  Perhaps a new age of political correctness just couldn't accommodate this "sexist" material at a university, and the Reagan era wouldn't allow such an "unwholesome" addition to a fine upstanding Texas yearbook.  Whatever the reason, when the 1982 edition of La Ventana rolled, the Playboy section was sadly missing.