Most Americans won't recognize the names Pan's People, Hot Gossip, or Legs & Co, and this is crying shame.  For those in the U.S.: These were basically groups of gals who danced to pop music on British television shows like Top of the Pops wearing outrageously sexy outfits.  If you remember Solid Gold, you have a pretty good idea of what we're dealing with.  So, for my American brethren, it's high time we become acquainted….
1. Pan's People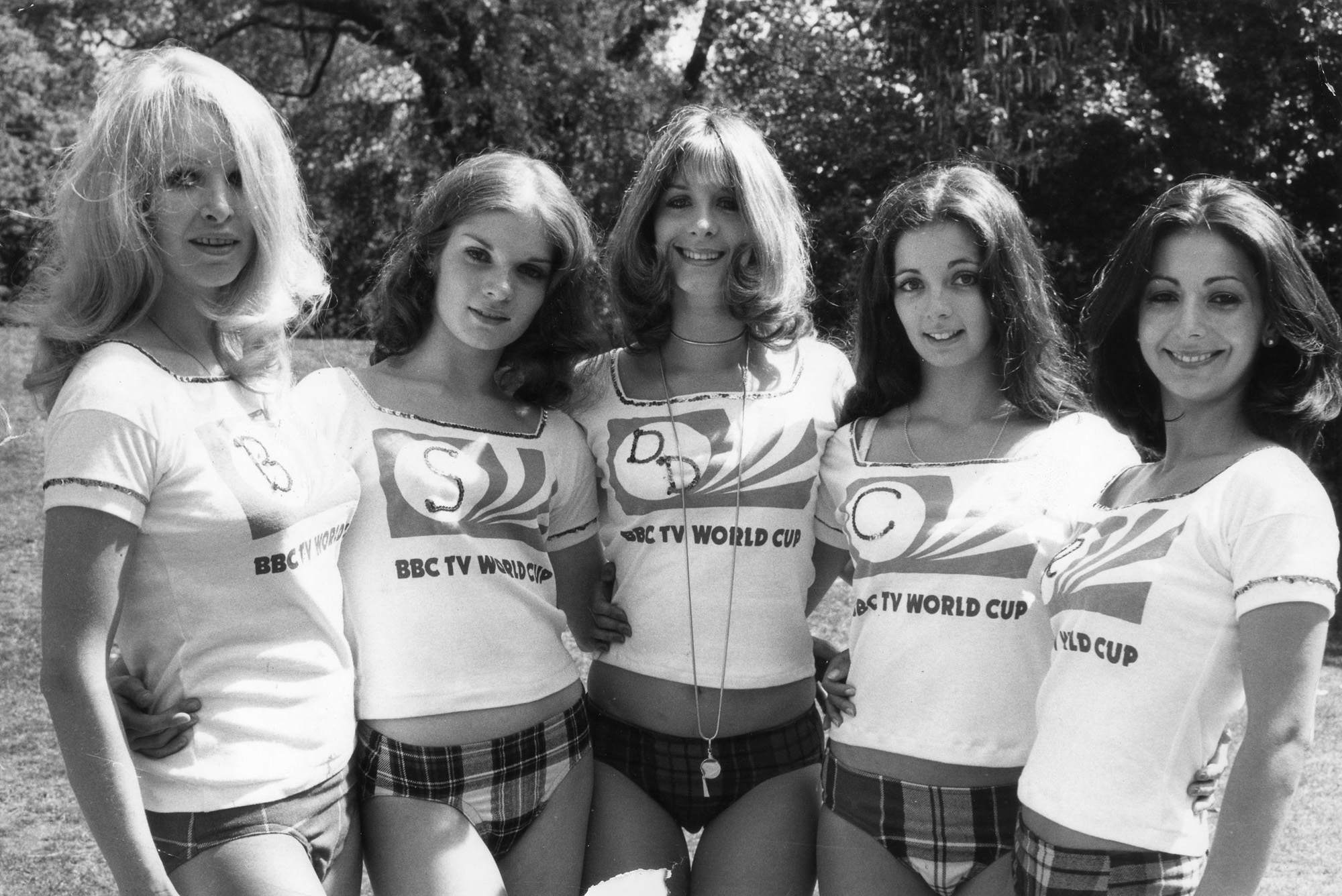 It was an era before MTV; so, to see your favorite music on television, you either had to watch a variety show (ex. Captain & Tennille, Sonny & Cher) where the artists played their music on stage… or a show like Top of the Pops or Solid Gold where, although you still had live music, you also had smoking hot ladies dancing to pre-recorded tracks.  That's where Pan's People comes in.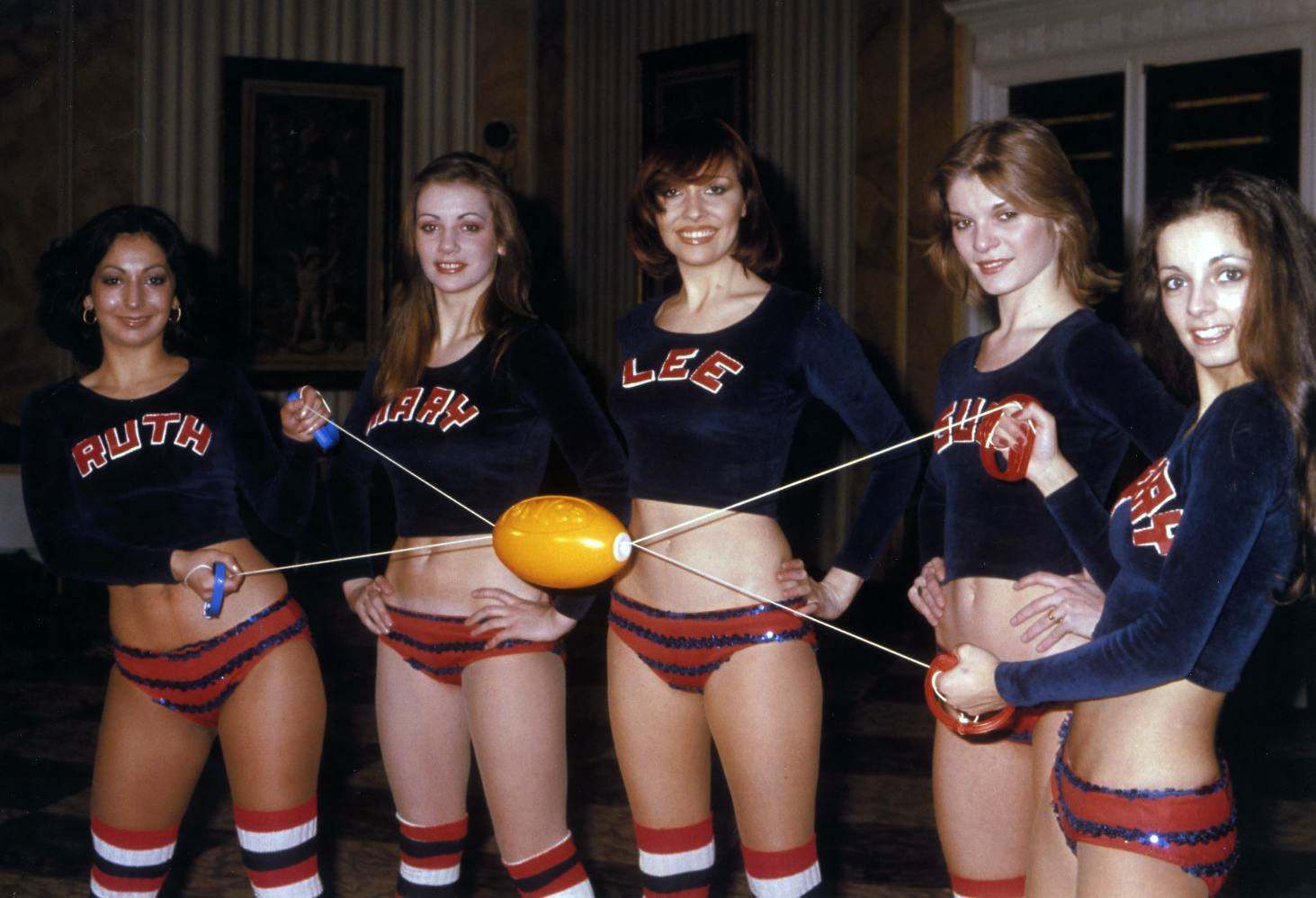 The starting point may as well be found in 1966 with Felicity "Flick" Colby, a trained ballet dancer from New York City.  She had been dancing on a BBC show called The Beat Room, but it was cancelled and now she had resorted to go-go dancing in Soho nightclubs.  She gathered some fellow dancers and decided to take her routine back to television…. Belgian and Dutch TV. The original troupe consisted of:
Louise Clarke
Felicity "Flick" Colby
Barbara "Babs" Lord
Ruth Pearson
Andrea "Andi" Rutherford
Patricia "Dee Dee" Wilde
They initially called themselves Dionysius' Darlings, but the Belgians couldn't even pronounce it. So, they settled on Pan's People.
They based themselves off The Beatles, with each member looking different and having a separate personality.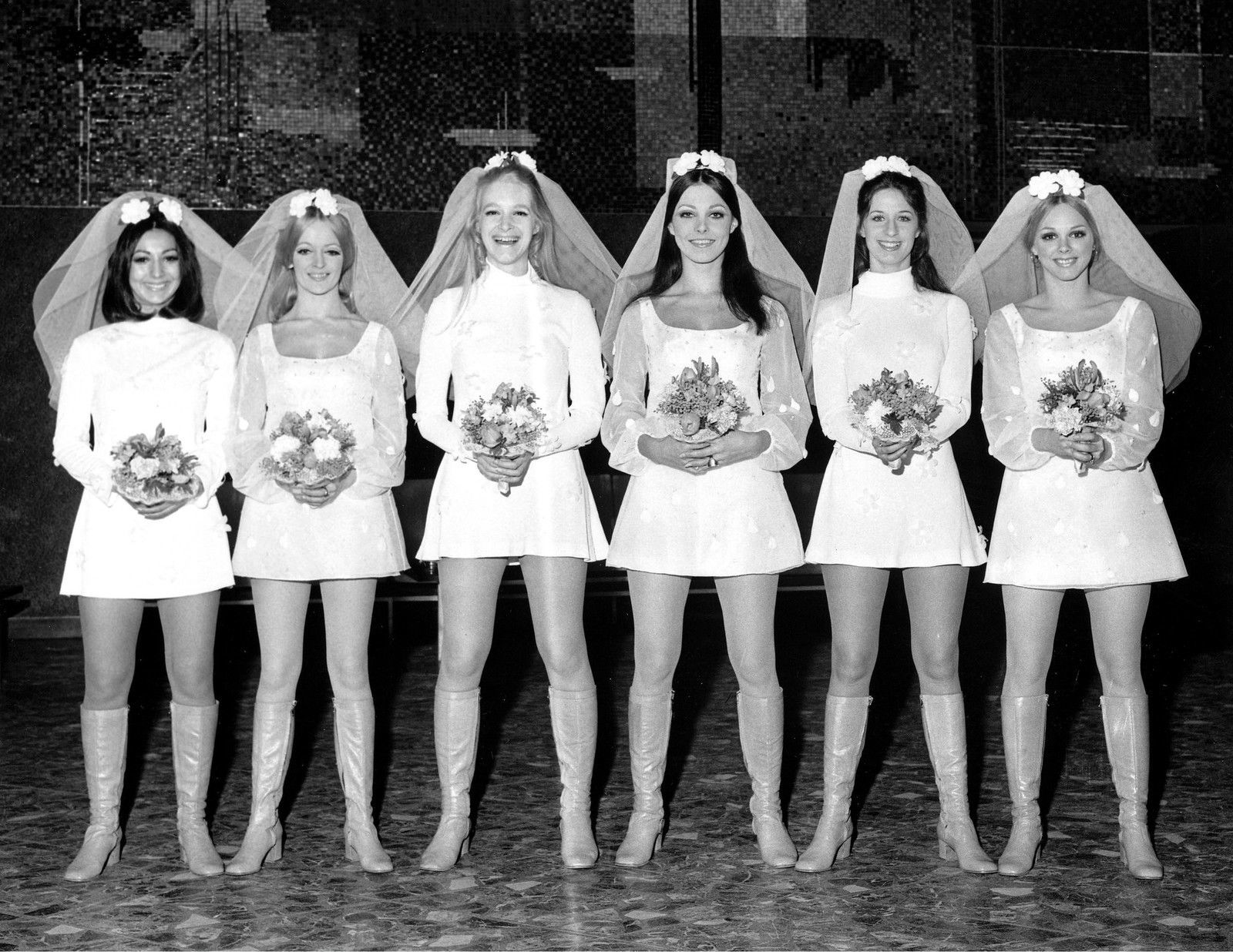 Their big break came with Top of the Pops.  The show already had a girl group called The Go-Jo's, but they were only a bit part of the show.  In 1968 Pan's People took center stage and unleashed unto the world the childhood fantasy of boys across the UK.  Pan's People sexed it up a notch and male audiences responded.
They began by only performing for musicians who couldn't make it to the show (often the American acts).  The got their song list on Tuesday and TOTP recorded on Wednesday – so, they only had one day to prepare a six person dance routine to perform on national television!
This insane schedule naturally put up limitations for the troupe.  As Flick Colby has stated, "We were definitely doing watercolours, not oil paintings".  So, their choreography found its share of criticism – primarily for being too literal.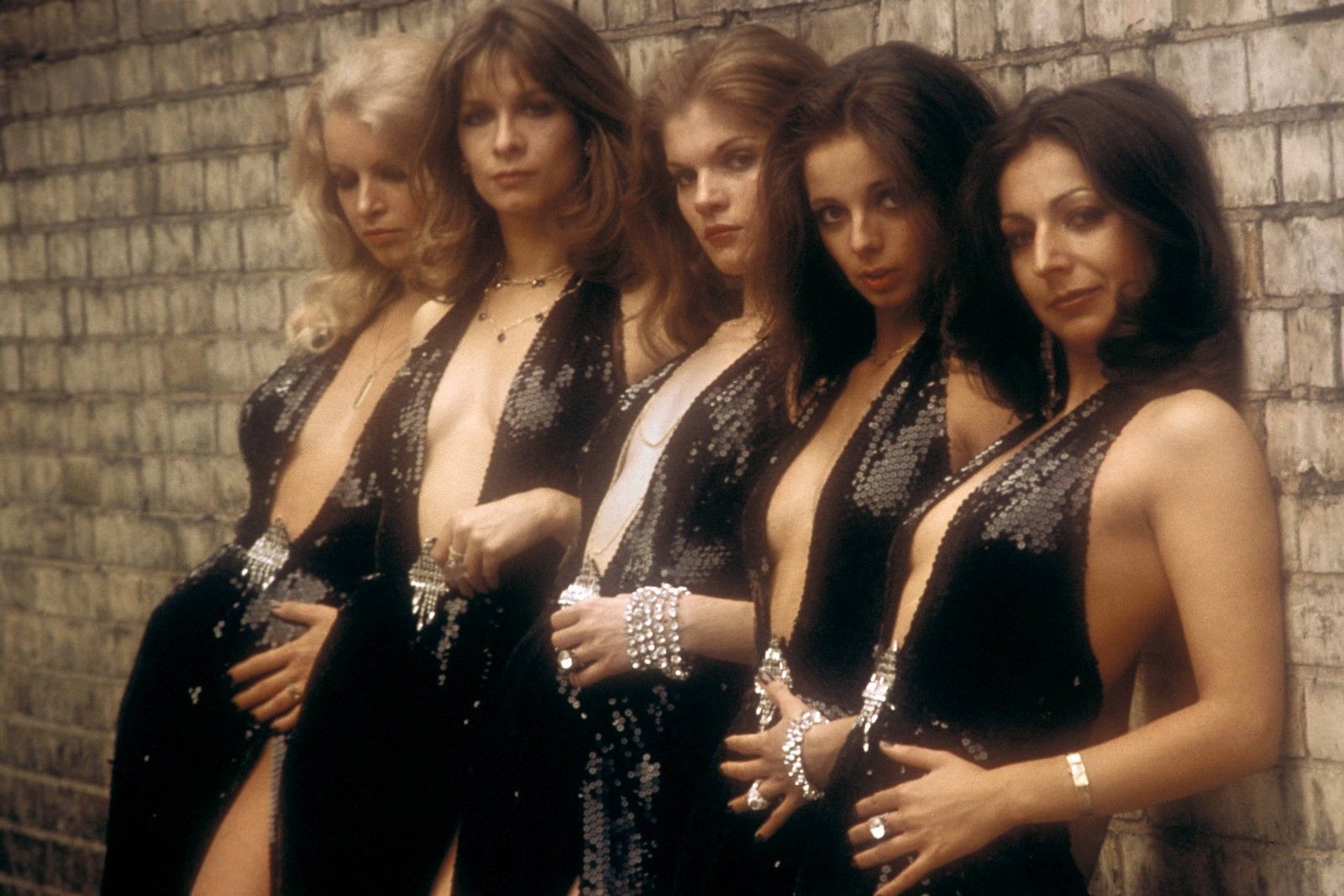 From the book Top of the Pops: Mishaps, Miming, and Music: True Adventures of TV's No. 1 Pop Show (2007):
Far more remarkable was the extraordinary degree of literalness the girls brought to their dance interpretations.  Swan Lake this wasn't.  Were Pan's People required to re-enact "Love Grows (Where My Rosemary Goes)", chances are they would seek to embody the concepts of "love", "grows", "where", "my", "rosemary" and "goes".  Only the laws of physics would stop them trying to dance the brackets.

So, for the Osmond's 1974 No. 12 "I Can't Stop", four sets of traffic lights hung from the studio ceiling.  Pan's People bopped beneath them, showily failing to come to a halt as they turned red every time the word "stop" was heard.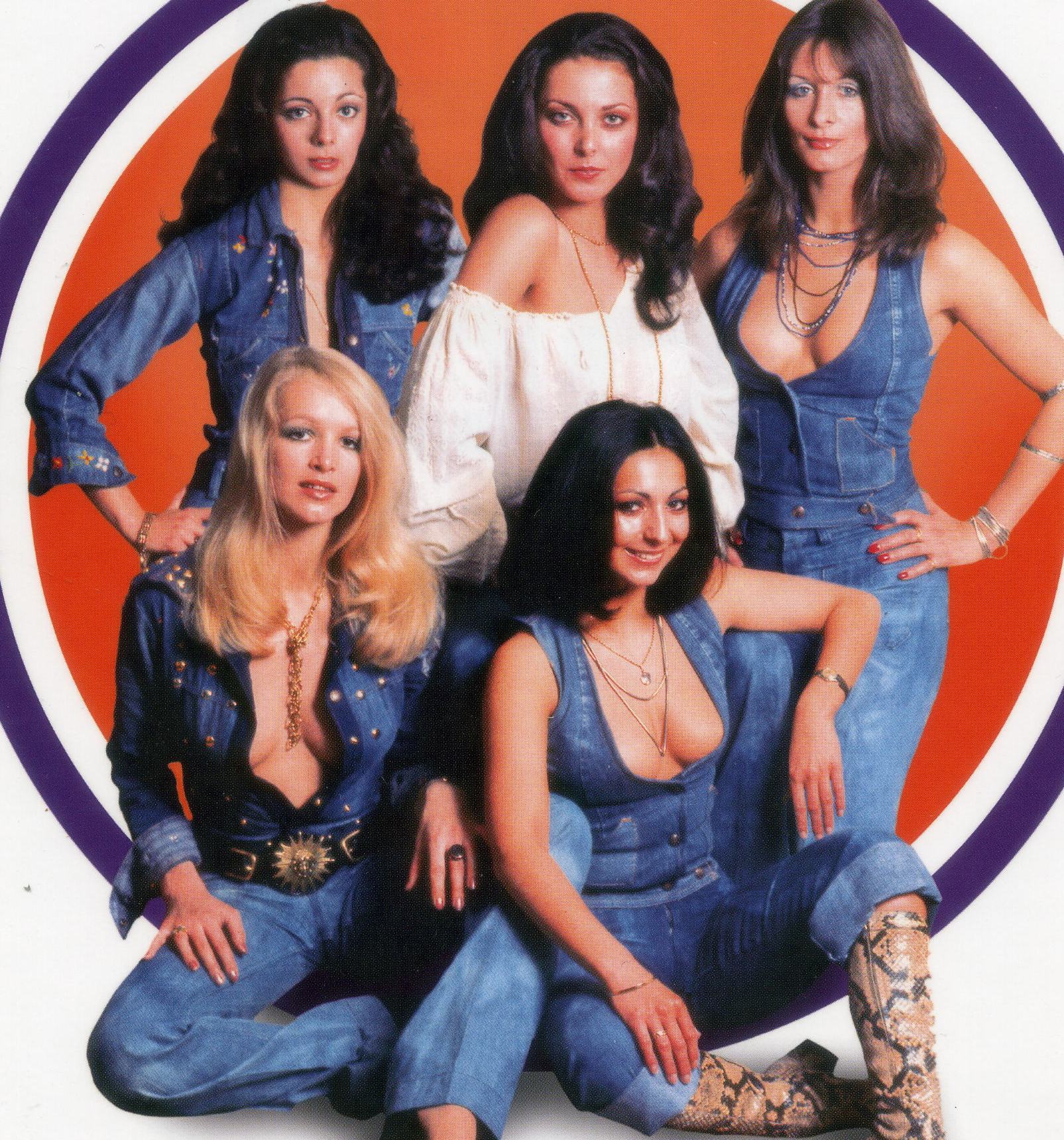 It's hard to pin down which routine was their sexiest number of all; however, the consensus may be their bikini number for the 1975 hit "Barbados" by Typically Tropical.
Naturally, their performances inspired the ire of feminists and conservative mouthpieces.  It also inspired the drooling lust of their musical guests.  Listen to Peter Noone of Herman's Hermits tell it:
"I always fancied meeting them but never had the courage to talk to them – they were too glamorous."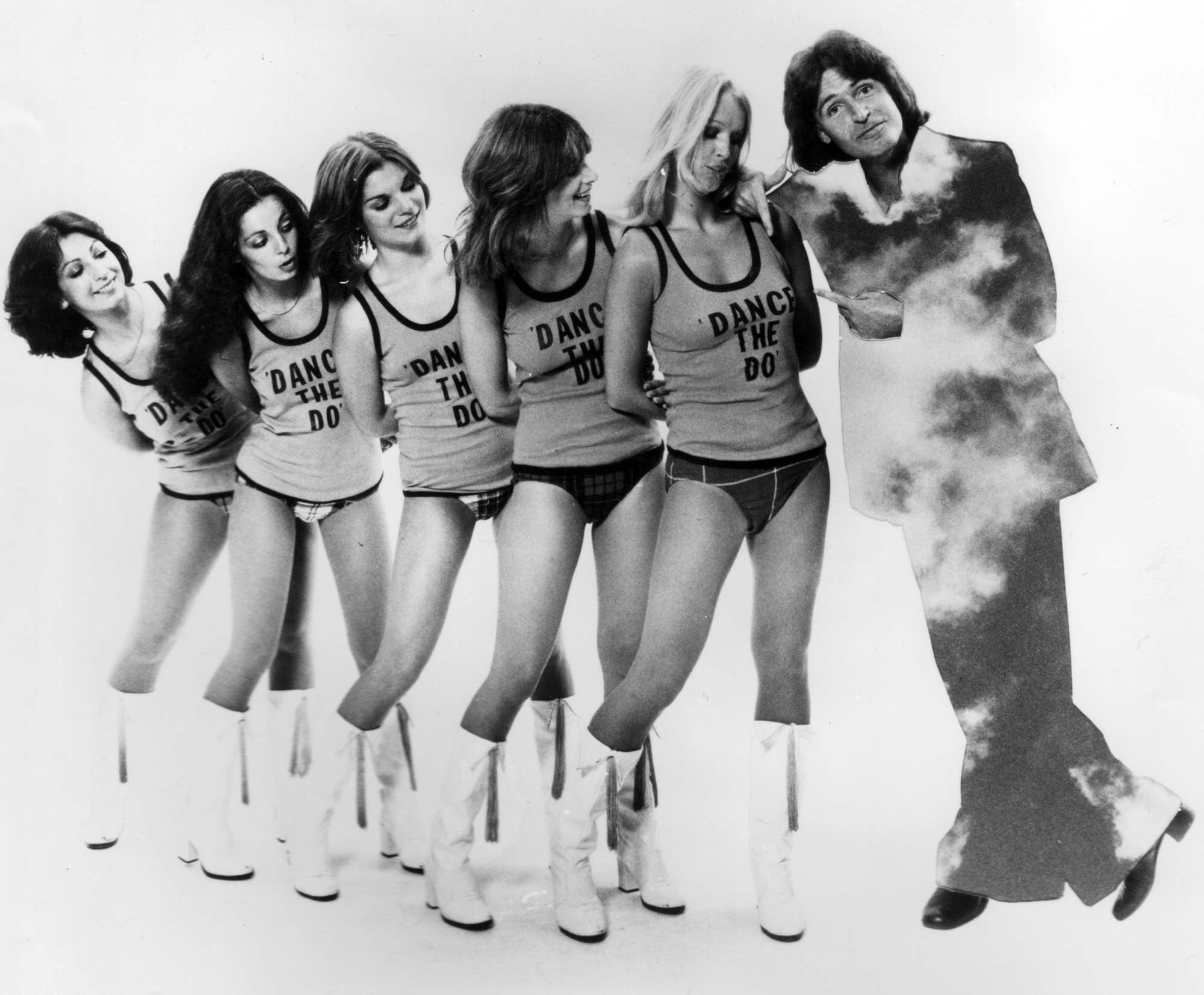 Pan's Peeps promoting the music career of Paul McCartney's brother, Mike McGear.
If you wonder why these all-girl dance troupes were so popular in the UK, take a look at Babs Lord doing her thing to "Sugar, Sugar" by The Archies and wonder no longer.
Pan's People were famous enough to wind up in a wide variety of advertising, including automotive products…
… and fashion advertising….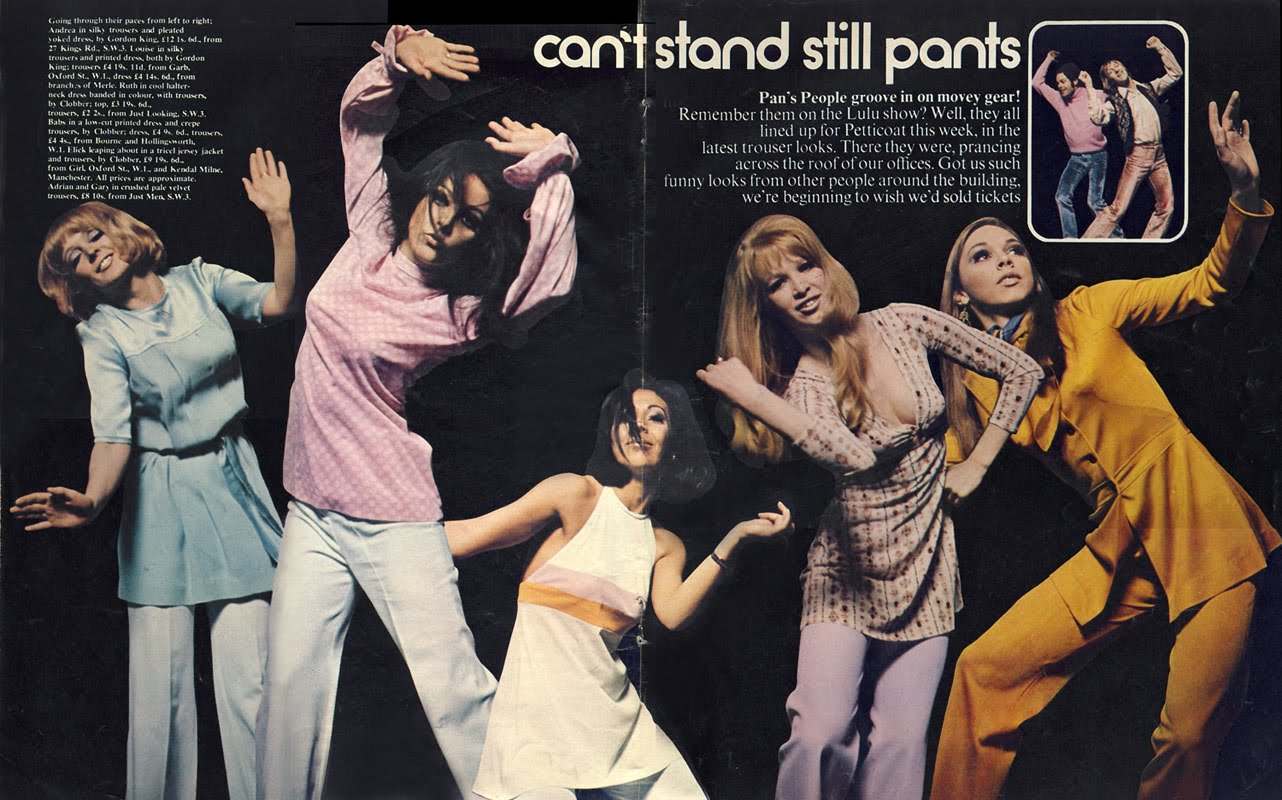 Despite their popularity, they actually weren't paid very well, getting only the equity minimum of 56 pounds per week.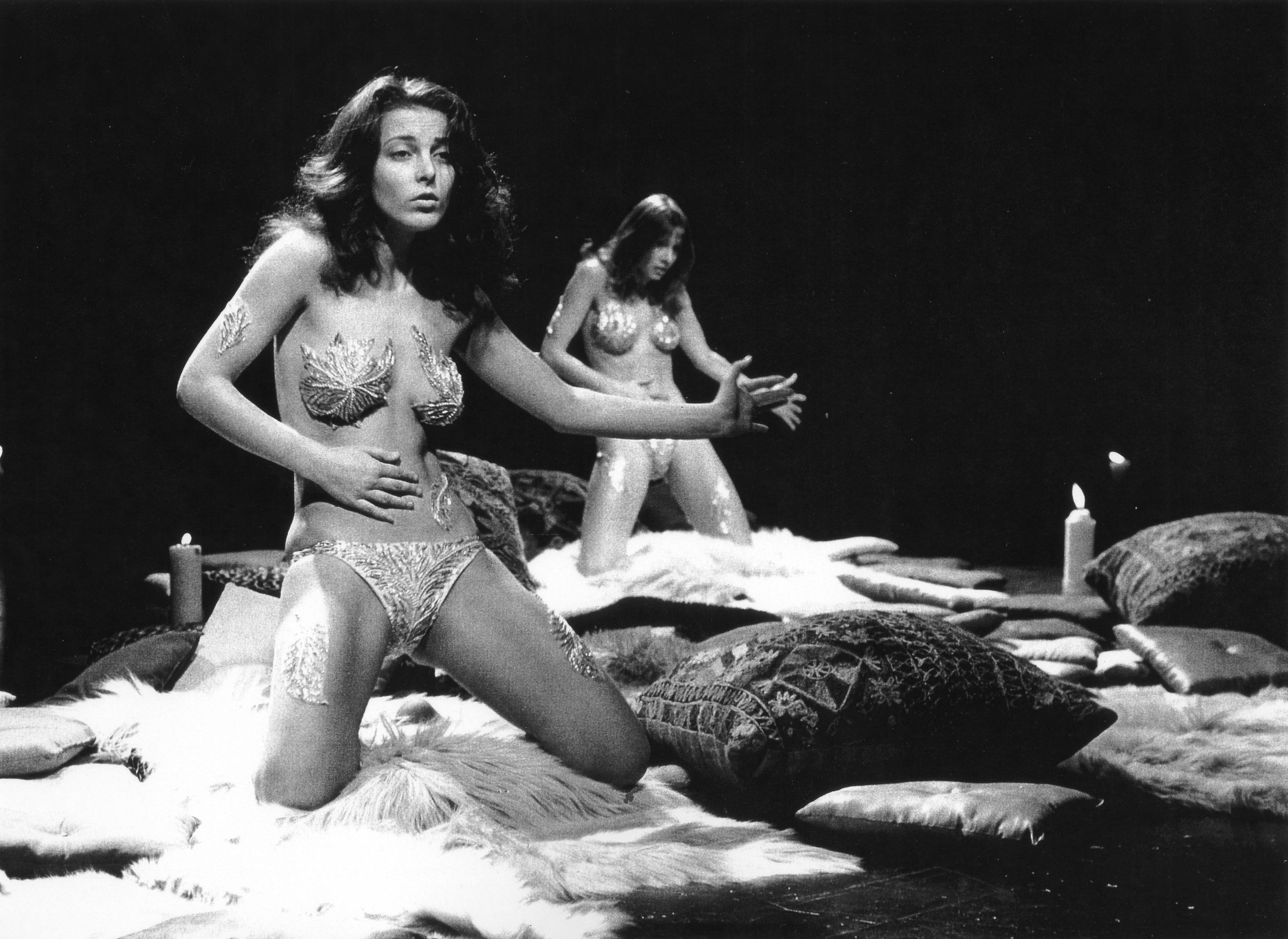 Pan's People did get pretty risque on occasion.  Examples of where they came closest to "crossing the line" would be from their 1974 "In Concert" special shown above (featuring Louise and Dee Dee).  Surprisingly, they got the most "sleazy" on their appearances on the American TV program – The Jack Jones Show!
Yes, the girls did actually cross the pond more than a few times during the 1970s. In perhaps their most notorious performance, they actually got naked (although seen from a distance) on The Jack Jones Show.  Here's a brief clip from one of their American performances…
"Pan's People! My God! They just merge into one hypnotic haze" – Johnny Marr (The Smiths)
In 1972, Andi and Louise left Pan's People and were replaced by Cherry Gilespie and Sue Menhenick. Babs quit in 1975 and married Robert Powell, star of Jesus of Nazareth.  Things were unraveling, and they called it quits in April of 1976 to be replaced by….
2. Legs & Co.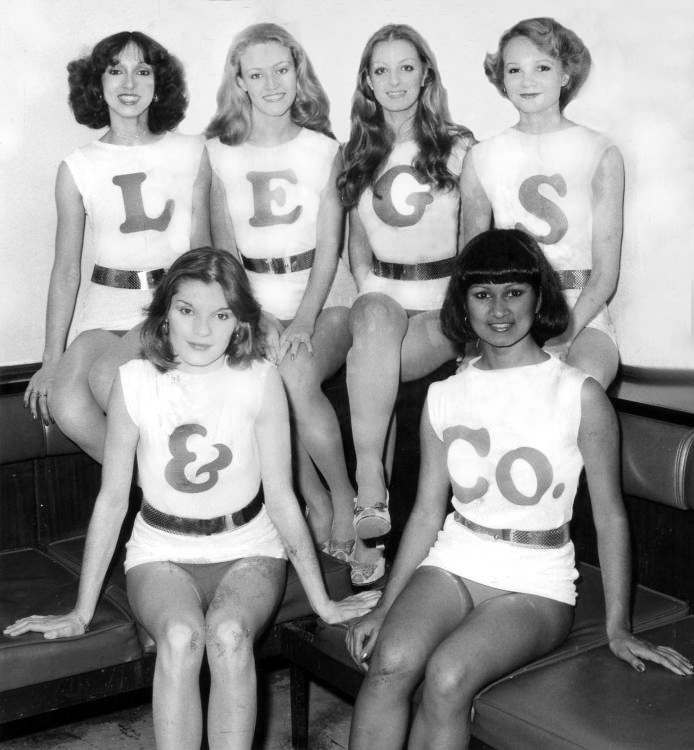 The leftovers from Pan's People tried to form a co-ed dance troupe which included black men called Ruby Flipper, but it was not meant to be.  Their loyal male audiences didn't want to see guys dancing, and weren't quite ready to see black guys dancing with white women; so, Ruby Flipper was scrapped and the all-girl troupe Legs & Co. was born.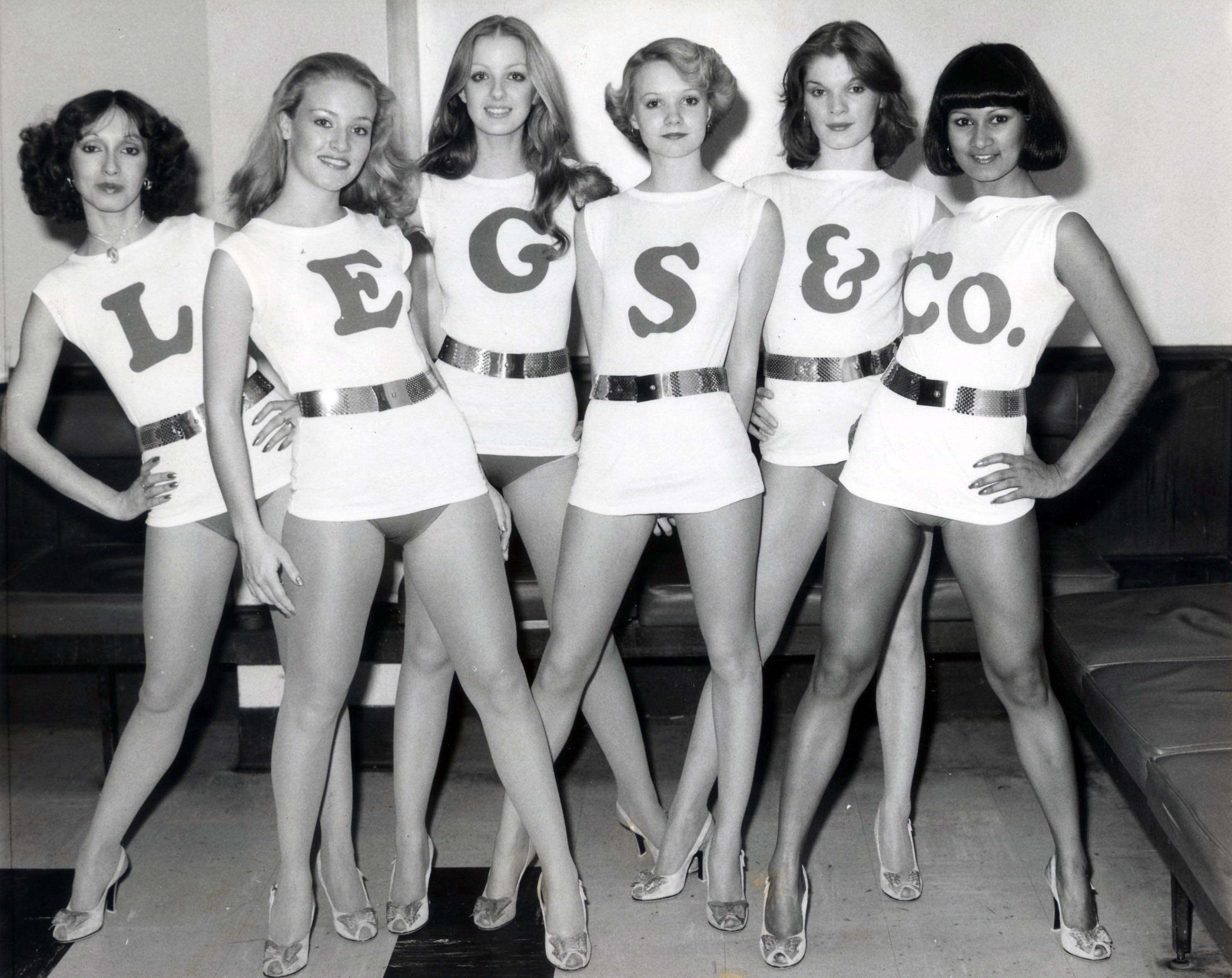 They started it out on TOTP with Average White Band's "Queen of My Soul" in October 21st, 1976 and actually lasted longer than the beloved Pan's People. The original Legs & Co. consisted of:
Lulu Cartwright
Gillian Clarke
Patti Hammond
Rosie Hetherington
Susan Menhenick
Pauline Peters – the first black dancer to appear as a dance troupe member on TOTP.
[Legs & Co: 'Way Down', Elvis Presley, Top of the Pops 1977]
The name had changed, but the literal interpretations of the songs were still there.  Of note: a rendition of MacArthur Park featuring both "cake" and "rain".
"One week you were wearing sequins, fake fur and diamonds.  The next week you were dressed as a Smurf" – Sue Menhenick
Carrying on the tradition of Pan's People, Legs & Co. did appear in a few adverts…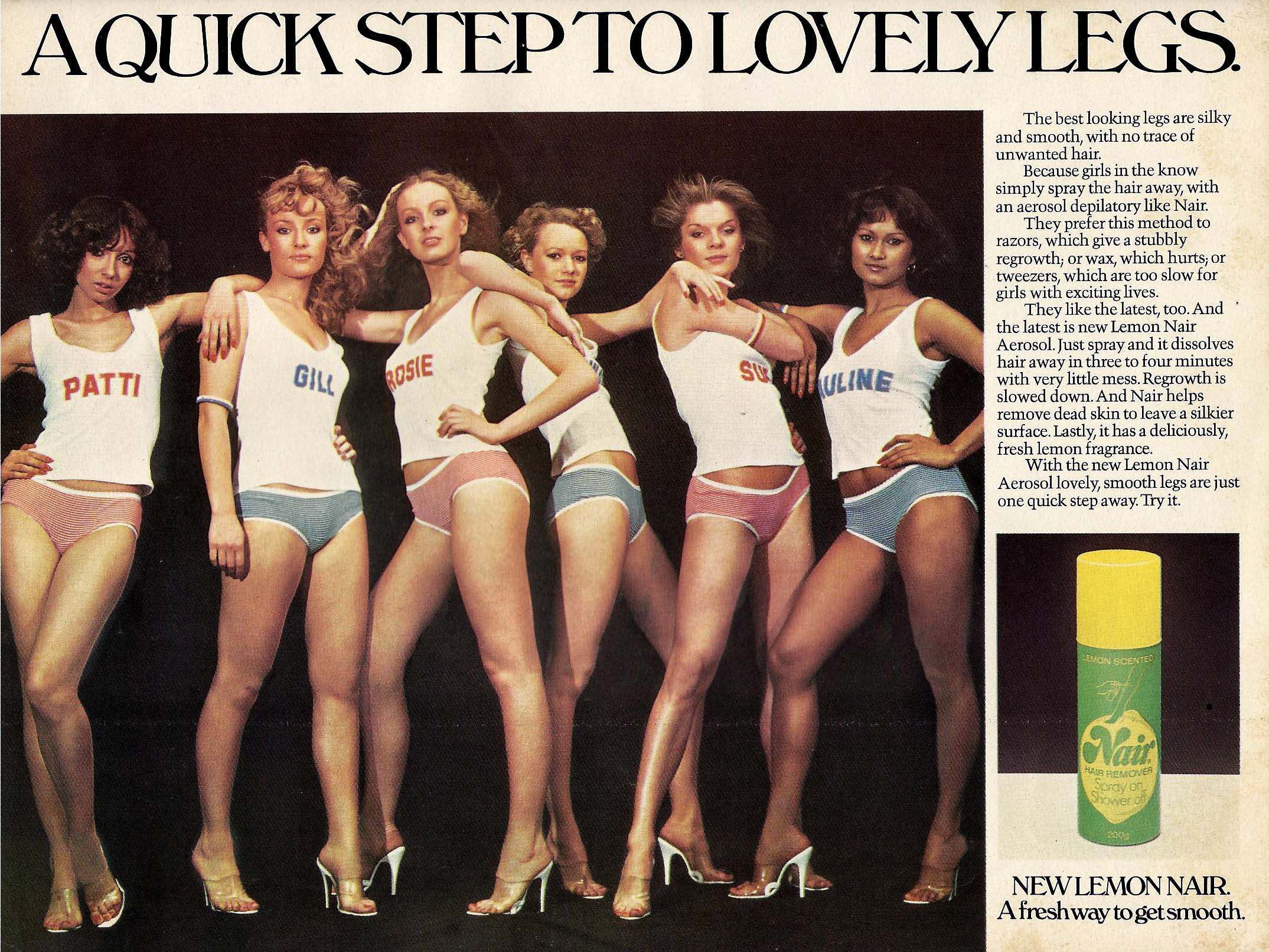 [Legs & Co – Dance Dance Dance – Chic (8th Dec 1977)]
Legs & Co. called it quits at the end of 1981.  Never quite as popular as Pan's People, but that's only because they weren't first.  Besides, there was another girl troupe in town who were a whole lot more risque….
2. Hot Gossip
In 1978, the girls of Hot Gossip made things even more suggestive.  Their troupe danced on  The Kenny Everett Video Show and took the sexy dancing shtick to new heights.   They also branched out, recording a few disco albums (notably featuring Sarah Brightman).  "I Lost My Heart to a Starship Trooper" is probably their most memorable.
Hot Gossip lasted until 1986.  The following girls called themselves members during their eight year run: Heather Alexander, Debbie Ash, Debbie Astell, Bunty Bailey, Bonnie Bryg, Richard Bodkin, Lindsay Cole, Titian Deakin, Lorraine Doyle, Annie Dunkley, Penni Dunlop, , Donna Fielding, Carol Fletcher, Debbie Fox, Judey Ford, Donette Goddard, Nicky Hinkley, Laura James, Richard Lloyd King, Sarah Miles, Sinitta Renet, Lyndsey Ward…. with over sixty members, we won't list them all.
Hot Gossip doing Blondie's "Hardest Part" on The Kenny Everett Video Show.
…and there were others….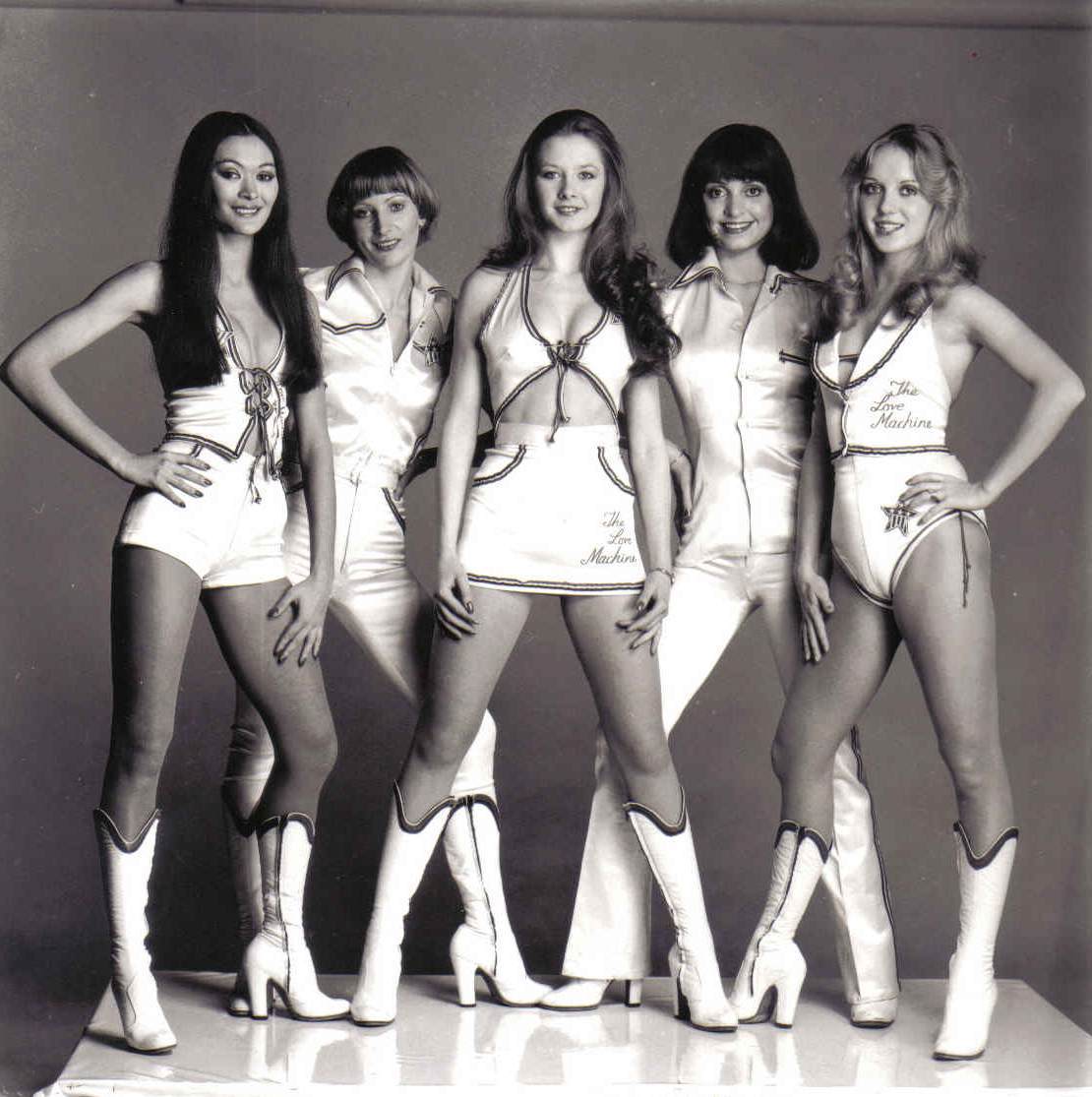 Let it not be said that we forgot to mention Benny Hill's own troupe, (as he called them) "the delectable" Love Machine.
Cheers!