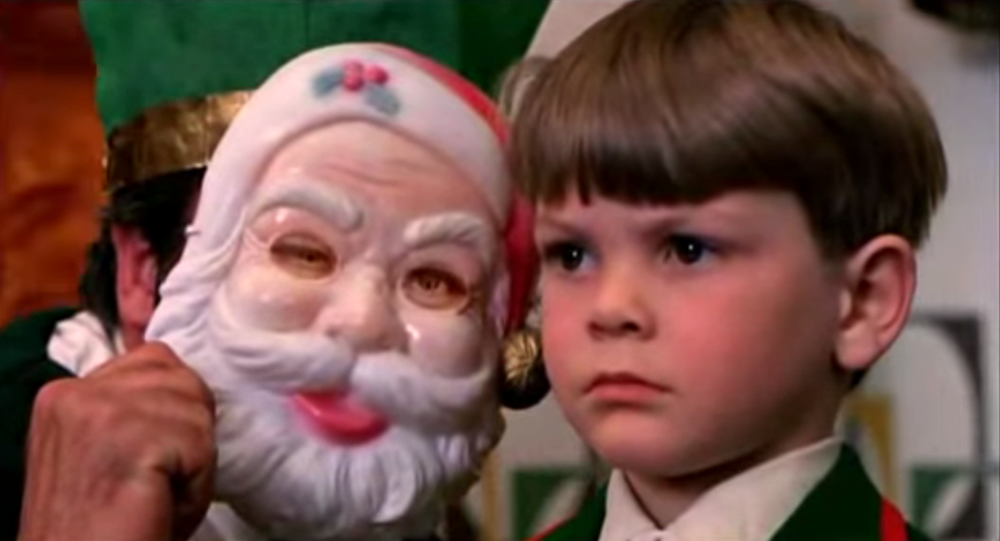 Here is an eclectic hodgepodge of Christmas song performances from decades pasts ranging from Dutch prog rock to The Brady Bunch.   Some are strange, some are sad, all are worth a watch…
FATHER CHRISTMAS, GIVE US SOME MONEY
"Father Christmas" by The Kinks (1977)
It even has a Six Million Dollar Man reference – this may be the ultimate 70s Christmas song.
A WHOLESOME CHRISTMAS MOMENT… BEFORE THE MURDERING
"Silent Night" by Claudine Longet and Andy Williams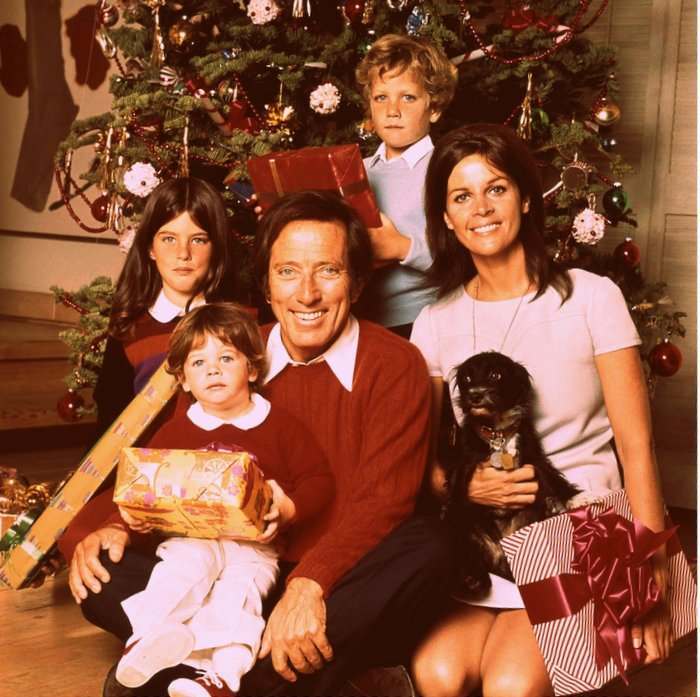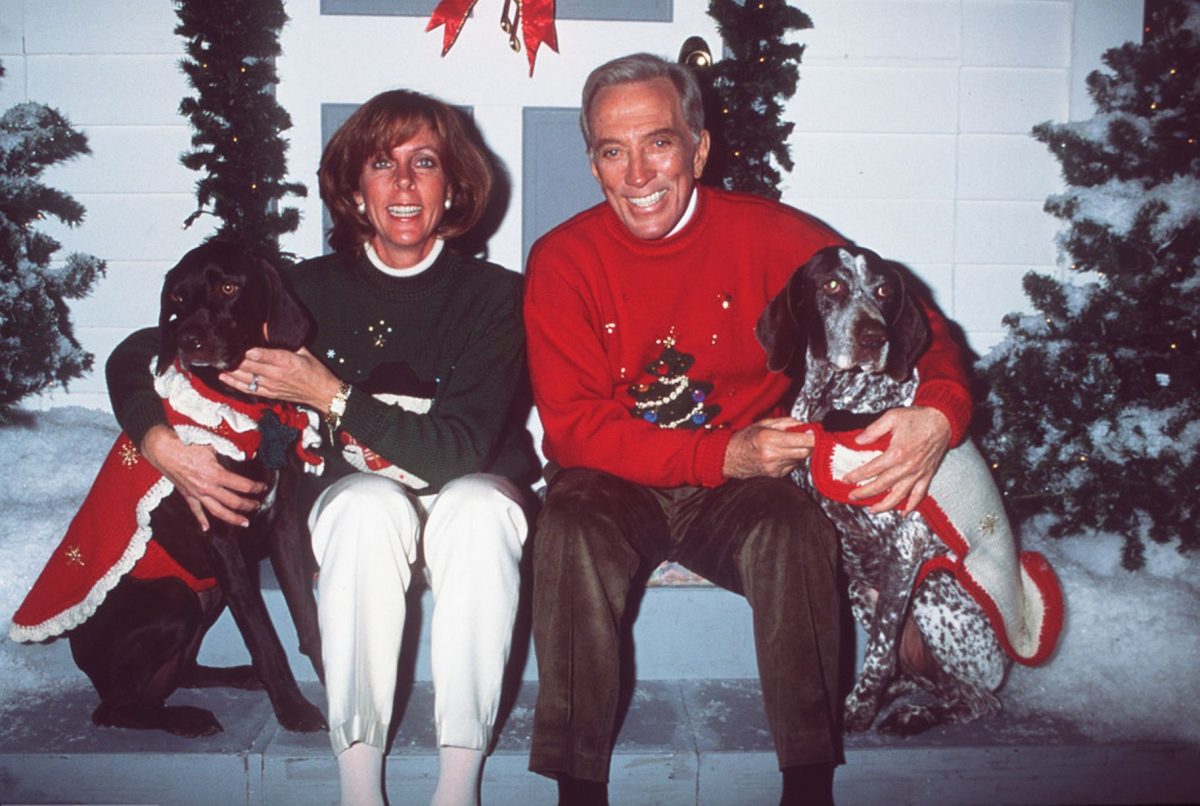 Andy Williams discovered Claudine Longet stranded on the side of the road in Vegas. He fell in love with this unknown dancer and it wasn't long before her career took off in television, movies and the music business. They were well connected with the Kennedy's (Bobby being a close family friend) and things couldn't be happier.
By 1970, however, the couple split up and Claudine moved in with the famous Olympic skier, "Spider" Sabich. The relationship became tumultuous and in 1975 Claudine shot her boyfriend in the stomach, killing him. She only spent 30 days in jail…..
So, why do I love this performance? It gives me a very strange feeling, knowing what was to come just a few years later. One day a sweet wholesome moment before the violence.
AN OLD FORGOTTEN SONG BROUGHT TO LIFE
"Merry Christmas, Darling" by The Carpenters (1978)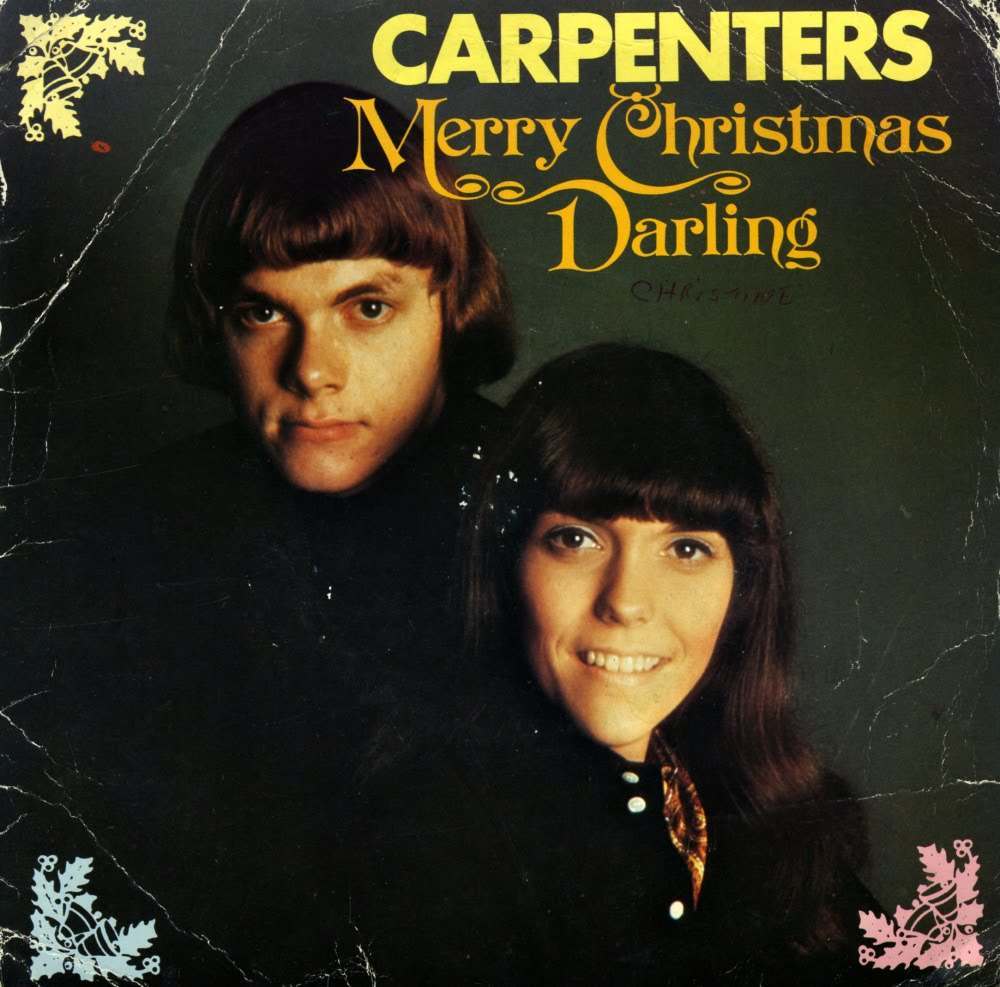 Another bittersweet Christmas song. The tune was originally written by the Carpenter's choir director at Cal State Long Beach in the 1940s, but discarded.  In 1966, Richard Carpenter took the words and put it to music.  It was finally recorded in in 1970 and sung by Karen, only 20 years old.  Her future certainly looked bright then, but there was always a hint of sadness in everything she sang. This performance was taped 8 years after the original recording – she would die from complications of anorexia in 1983. (Sorry if I'm bringing the room down – I'll try to make the next one peppy.)
IT WAS STILL BETTER THAN THE PHANTOM MENACE
"Happy Life Day" by Princess Leia (Carrie Fisher)
Life Day is the Star Wars Universe's answer to Christmas, and was featured in the infamous Star Wars Holiday Special of 1978.  I presume an ample supply of cocaine was given to all actors involved in this trainwreck.
BING DONE BADLY (OR CROSBY DONE CRAPPY)
"White Christmas" by The New Dada
I've heard it said "White Christmas" is the most covered song in history.  If you can sit through the dull pointless covers by Gianni Pettenati and The Motowns, you'll hear one of the oddest versions by  I New Dada (AKA The New Dada).
The New Dada were an Italian band which opened for The Beatles during their tours of Italy. Their version of White Christmas presented here has that shit kicking mod 'tude in full effect and somehow take a Bing Crosby classic and warps it into something interesting.
TOMMY, CAN YOU HEAR ME?
The Christmas Scene in Tommy by Oliver Reed and Ann-Margret
It's not so much the song that I like, it's the bizarre fusion having Ann-Margret and Oliver Reed singing Who songs at a Christmas party. I can't decide if it's a stroke of genius or whether it's just batshit insane.  (Probably a bit of both)
NOT SUITABLE FOR A COCA-COLA COMMERCIAL
"I Believe in Father Christmas" by Greg Lake
A founding member of King Crimson and Emerson, Lake & Palmer preaching against the commercialization of the holiday – incredible, to say the least. But it's not just the song that's great, the video performance in Jordan with images of Vietnam is pretty hard hitting. Lake was a talented and intelligent musician if there ever was one..
A VERY BRADY CHRISTMAS
"O Come All Ye Faithfull" by Carol Brady (Florence Henderson)
I love good ol' fashioned Christmas songs and I love Mrs. MILF Brady – they go together like eggnog and Captain Morgan. A very heartwarming moment on The Brady Bunch that I hope you are not too cynical to enjoy. You go, Mrs. Brady!
A VERY GLAM CHRISTMAS
"Merry Xmas Everybody" by Slade
I apologize for Jimmy Saville, but this is an utterly brilliant song by an utterly brilliant band. A glam rock Christmas classic by my main man, Noddy on Top of the Pops.  For more glam xmasing, I recommend Wizzard.
HOLIDAY HIP-HOP
"Santa's Rap"  from the movie Beat Street (1984)
Containing such stellar lyrics as
"I came to bring some Christmas Spirit, I gotta big bag now guess what's in it.
Somethin' for the rich and somethin' for the po,
So Merry Christmas and ho ho ho."
It just doesn't get much better than that, eh?
NOTHING SAYS 'CHRISTMAS' LIKE DUTCH PROG
"Children of Peace" by Unit Gloria
From Utrecht, one of the oldest cities in the Netherlands, comes this wild piece of Christmas prog rock. The clothes, the hair, the accent, the lyrics, the Teutonic "progishness"…. what's not to love? In case you doubt this is actually a Christmas song, the B-Side to the single was "Silent Night" and "Ave Maria".
HIPPIES AND CONSUMERISM UNITE
"I'd Like to Teach the World to Sing" by The Hillside Singers
This Christmas version of the unbelievably successful 1971 song brings back so many memories, my mind simply bursts with warm fuzzy thoughts of Christmases past. This song transcends "jingle". This was a hippie anthem:
"I'd like to buy the world a home and furnish it with love.
Grow apple trees and honey bees, and snow white turtle doves."
The song hit a chord with the young generation. Sure, it was by one of the world's largest corporations, but who cares? It's not just carbonated high fructose corn syrup, it's a commonality that binds us all in peaceful harmony. Merry Christmas!