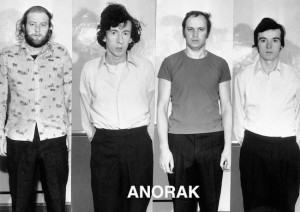 ON This Day In Photo: November 27, 1975: Ross McWhirter, co-founder of the Guinness Book of Records and presenter of the associated BBC show alongside his twin brother Norris, is murdered by the IRA.
McWhirter, a one-time Conservative parliamentary candidate, had offered £50,000 to anyone who could provide information leading to the arrest of IRA bombers who had been prolific in England.
Two gunman had been hiding in the garden of McWhirter's home on Enfield, North London. Inside, the victim was getting ready for a trip to the theatre.
His wife, Rosemary McWhirter, arrived home. As she walked toward her front door two men holding Astra Magnum revolvers approached. She ran into the house. McWhirter went to the door. He was shot twice. It did not take police long to track down the gang. A copper spotted them as they drove slowly past and shooting at the Mount Street restaurant they had attacked a few weeks earlier. Four men were chased. They took refuge in a home in Balcombe Street, London W1, taking two hostages. A siege began. It lasted six days.
When arrested, the four were charged with 10 murders and 20 bombings, including the non-warning Guildford and Woolwich pub bombings, the Walton's restaurant bomb and other atrocities. (They were responsible for the bombs that the Guilford Four wer wrongly convicted of.)  In 1977, all four men were jailed for life.
In April 1999 under the terms of the 1998 Good Friday Agreement, the four were released. Sinn Fein leader Gerry Adams described them as "our Nelson Mandelas".
[imagebrowser id=3839]