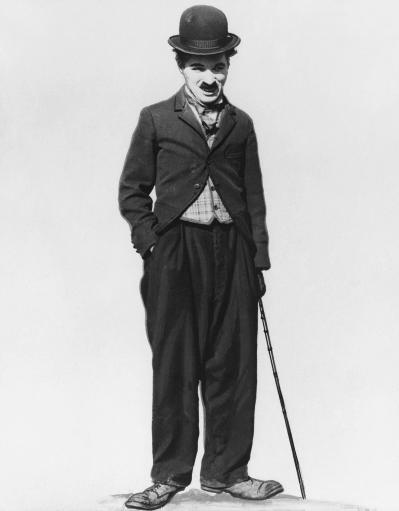 ON This Day in Photos: September 19, 1952: US Immigration bars Charlie Chaplin.
In 1952, Carlie Chaplin left the United States for a trip to his native London. He was on the Queen Elizabeth with his wife and four children. While he was away, FBI Director J. Edgar Hoover revoked Chaplin's re-entry permit. Chaplin's left-wing political leanings were frowned upon. Hoover ordered that Chaplin be investigated by the Immigration Services. If he returned he was to be held "for hearings".
Chaplin was a foreigner who, under law, could be denied admission to the US on the grounds of "moral turpitude" and "political affiliations".
(In 1918, when he was 28, he married Mildred Harris, a 16-year-old, whom he then divorced two years later. In 1924 he fell in love with 16-year-old Lita Grey and married her when she became pregnant with two sons. He bitterly divorced her in 1927.)
America was in thrall to Senator Joseph McCarthy and the House Un-American Activities Committee. In 1948, Chaplin has refused to cooperate before the committee. He was blacklisted by Hollywood film studios
Said Chaplin:
"Since the end of the last world war, I have been the object of lies and propaganda by powerful reactionary groups who, by their influence and by the aid of America's yellow press, have created an unhealthy atmosphere in which liberal-minded individuals can be singled out and persecuted. Under these conditions I find it virtually impossible to continue my motion-picture work, and I have therefore given up my residence in the United States."
Chaplin made his home in Vevey, Switzerland. He returned to the United States in April 1972, with his wife, to receive an Honorary Oscar. In 1975, he was knighted by the Queen.
After his death, Charlie Chaplin's body was stolen from his grave and was missing for 11 weeks, until it was recovered in May 1978.
These photos are incredible. If you want to see just the photos without the copy, go here:
[imagebrowser id=3443]