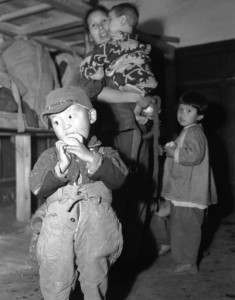 ON This Day in 1931, A railway explosion is faked by the Japanese as a pretext for the invasion of Manchuria, China.
Today in China, The People's Daily, the nation's leading newspaper, published the editorial "Never Forget National Humiliation, Join up for National Rejuvenation".
On Sept. 18, 1931, Japanese troops blew up a section of the railway under its control near Shenyang, then accused Chinese troops of sabotage as a pretext and bombarded the barracks of the Chinese troops near Shenyang the same evening, thus starting a large-scale armed invasion of northeast China. Four months later, Japanese troops occupied 1.28 million kilometers of Chinese territory in northeast China, 3.5 times the land mass of the whole of Japan. The incident was followed by Japan's full-scale invasion of China and the rest of Asia, and triggered a 14-year war of resistance against Japanese aggression.
The Japanese created the puppet state Manchukuo. Their rule was brutal.
In 1945, the Soviet Union invaded. It backed the Comminists who used the region as a base in the Chinese Civil War. The Communist Party of China won…
[imagebrowser id=3436]