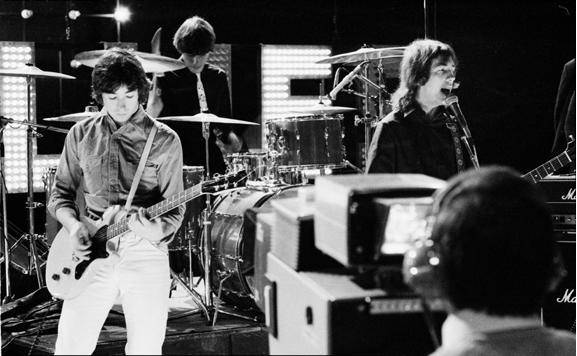 Ed Barrett looks back at this day in history: 1978 – When Punk Saved The English Language *
The Buzzcocks' single Ever Fallen In Love (With Someone You Shouldn't've?) was released by United Artists on this day in 1978. It reached number 12 in the UK charts, but proved an even bigger hit with English teachers and educationalists.
In a letter to The Times, the compilers of the University of London's English GCSE papers contrasted the punks' 'punctilious punctuation' to the 'barbarism' of earlier pop stars such as Slade, whose deliberate misspellings became a trade mark.
Two days later, the Oxford University examination board wrote to point out that the question mark should in fact follow the second bracket. In 2008, the song was voted 34th in the Guardian's Top 500 Dinner Party Tracks.
* Possibly all untrue.