Samuel Beckett (1906-1989) was a doodler. The Nobel Prize winning writer and part-time chauffeur for Andre the Giant drew on his manuscripts of his first and second novels, Murphy and Watt. In the marginalia for the six notebooks Beckett used to write Murphy between August 1935 and June 1936 ( the work was originally entitled Sasha Murphy), he doodled pictures of Charlie Chaplin, who influences the tramps in his later work Waiting for Godot (1953), and his friend James Joyce, whose own color-coded corrections and notes in crayon illuminated his hand-written texts.
The original manuscript of Beckett's Watt, written in ink and colored crayons between 1940 and 1945, numbers 945 pages in six notebooks and loose sheets. The manuscript features many changes, deletions, and additions, and numerous doodles, sketches, mathematical calculations, rhyming schemes, and drawings.

Watt is a whale of a manuscript—a white whale. Among the thousands of modern manuscripts in the Ransom Center, it glows like a luminous secular relic. It is, at moments, magnificently ornate, a worthy scion of The Book of Kells, with the colors reduced to more somber hues. The doodles, cartoons, caricatures, portraits en cartouche include reminiscences of African and Oceanic art, the gargoyles of Notre-Dame, heraldry, and more. Beckett's handwriting is at its most deceptively cursive. Eppur si legge! And it "reads" in other ways too. Jorge Luis Borges, examining Watt tactilely, sensed something of its extraordinary qualities, which, obviously, must transcend the visual. He asked his companion to describe it to him. This she did in detail, Borges nodding, "Yes, yes," with a happy smile throughout her description.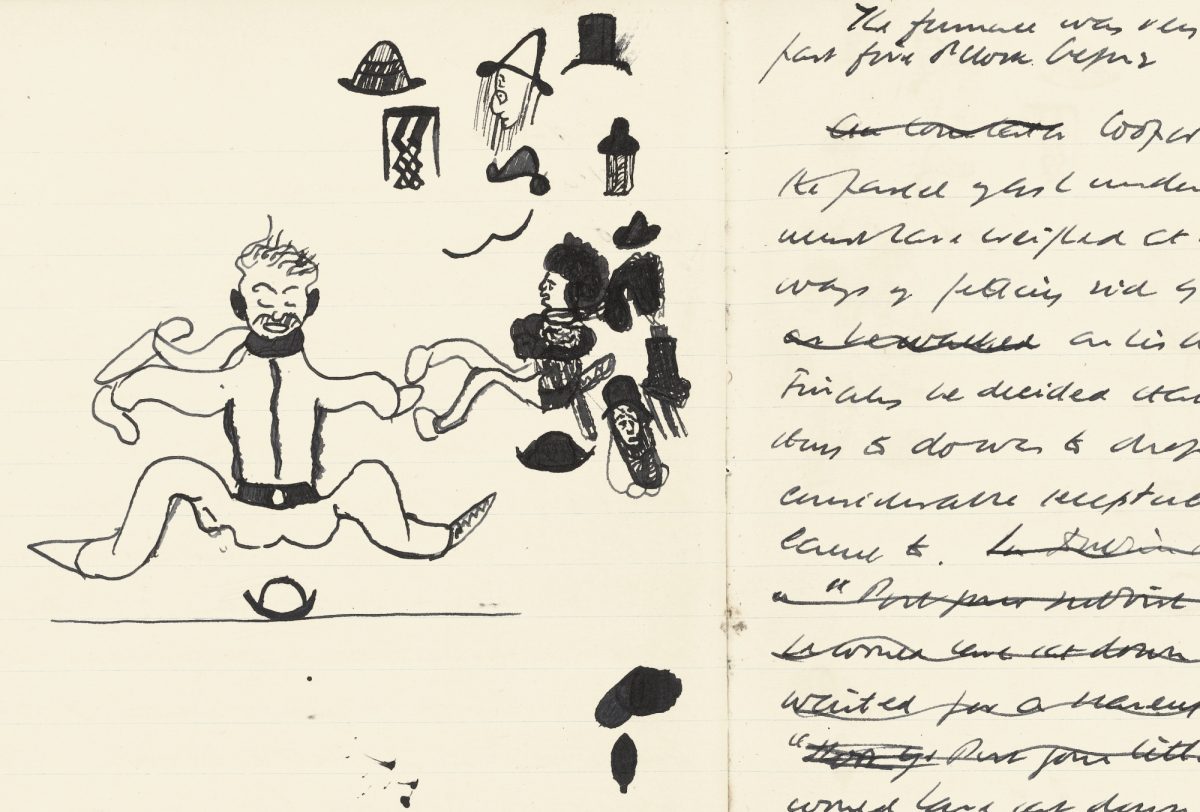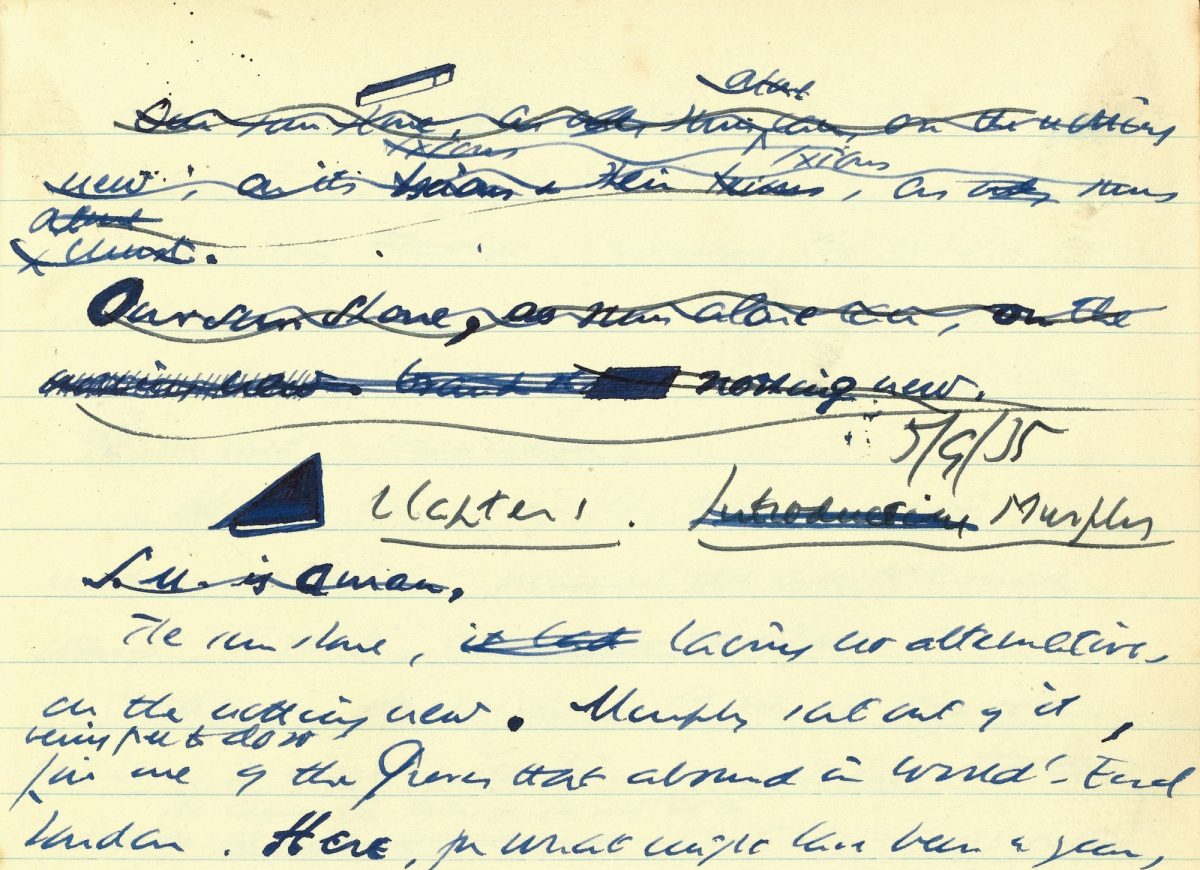 Via Open Culture, Harry Ransom Center