"Every great city has its human driftwood, its wrecks of men cast up by the tide of misfortune and despair. Hungry of body and starved of soul."
– Charles M. Pepper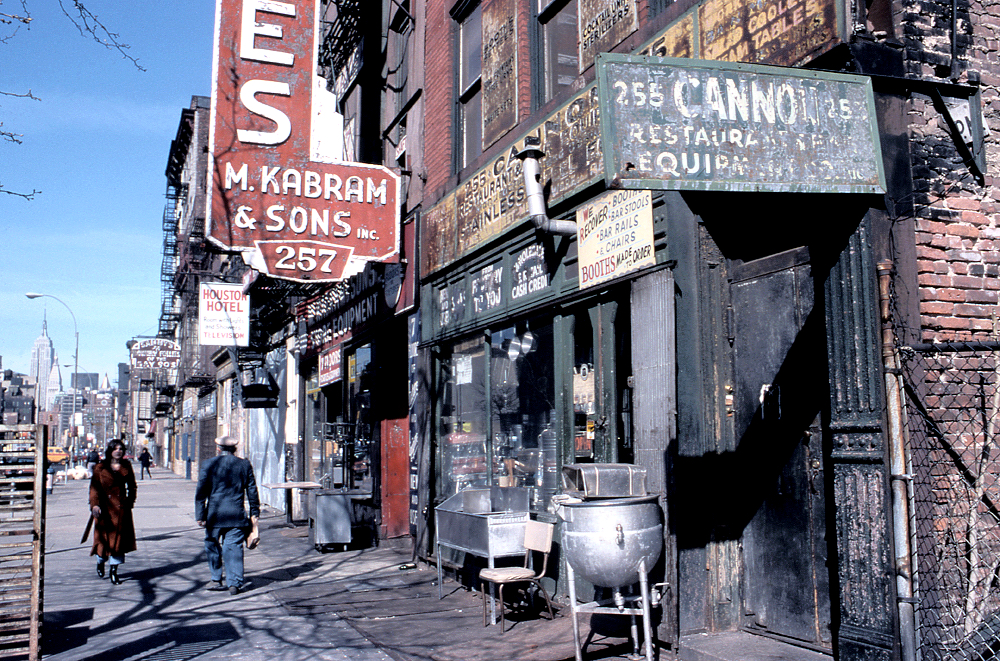 From Sammy's Stork Club in the 1940s to nights out at CBGB's in the 1970s, we've seen The Bowery on New York's Manhattan island before the money moved in and the cool kids started to dress like they were grit-poor. The Bowery was the end of the line for many. Wealthy 19th-century New Yorkers once came to gawp at the derelicts, drawn to guided "slumming tours".
Spanish photographer Manel Armengol was there in the summer of 1978. When not showing us Divine's stage act, Manel looked at what he saw on the streets of less well-heeled NYC.
Among the bars and refuges, we see the Sunshine Hotel, subject of Michael Dominic's 2001 documentary of that name, in which he followed the lives of residents of one of the few remaining flophouses – there used to be over 200 – at 245 Bowery. When the hotel opened in the 1920s, guests could stay in one of the 4 ft × 6 ft on the sides and 7 ft tall cubicles with a chicken-wire ceiling – the only amenities are a bed, a locker and a light-bulb – for 10 cents a night. By 1998, its rates were $10 a night.
The Bowery, originally an Indian trail used by Dutch settlers, borders Little Italy to the east and runs from Chatham Square north to Cooper Square.