"My love is solid as the rock of Gibraltar
So why won't you come back home to me?"
– Lee Scratch Perry, Solid As a Rock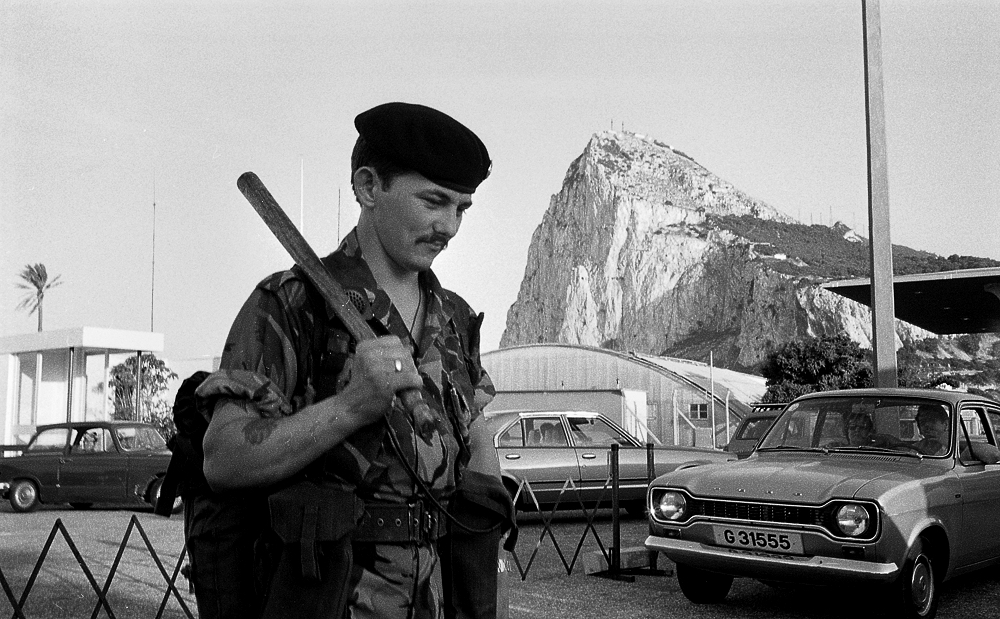 In the 1980s, you could tell Gibraltar was a bit of the Mediterranean in British hands because the food was so bad. Today, there is a branch of the British supermarket chain Marks & Spencer, which does do decent ready meals, and another of rival Morrisons, which does not. Other things to do in Gibraltar other than eat and watch military launches pulling Moroccans trying to get to Europe and cannabis smugglers from the sea, are to take in the many military monuments, visit one of the Rock's four synagogues and share your supermarket snacks with the wild Barbary apes, of which legend has it, when the last one dies, British rule will end.
Gibraltar has been a British overseas territory since 1713, when it was ceded to Britain under the Treaty of Utrecht peace treaty signed following the War of the Spanish Succession. In 1830, Britain designated Gibraltar a British crown colony. In 1940, the civilian population was evacuated to make Gibraltar a military fortress during the Second World War, the locals forcibly moved mainly to London, Jamaica and North Africa.
The Spanish were and remain unhappy at this slice of Britain on its foot, and in 1963, the Spanish government under fascist leader Francisco Franco began a campaign through the United Nations Special Committee on Decolonisation for the handover of Gibraltar to Spain. In a 1967 referendum, Gibraltarians voted resoundingly in favour of continued British sovereignty. Spain reacted by closing its border with the territory in 1969. The border would not be fully reopened until 1985.
In 1980, when Spanish photographer Manel Armengol (his work is fabulous – see more of it here) was on the Rock taking these pictures, an agreement between the British and Spanish governments initiated the gradual re-establishment of talks over Gibraltar. And in 1981, Gibraltarians were granted full British citizenship.