FLASHBAK to November 11, 1963. The mighty Tottenham Hotspur are taking on Manchester United on the UEFA Cup Winners' Cup First Round at White Hart Lane.
For those of you watching in black and white, Manchester United are in red…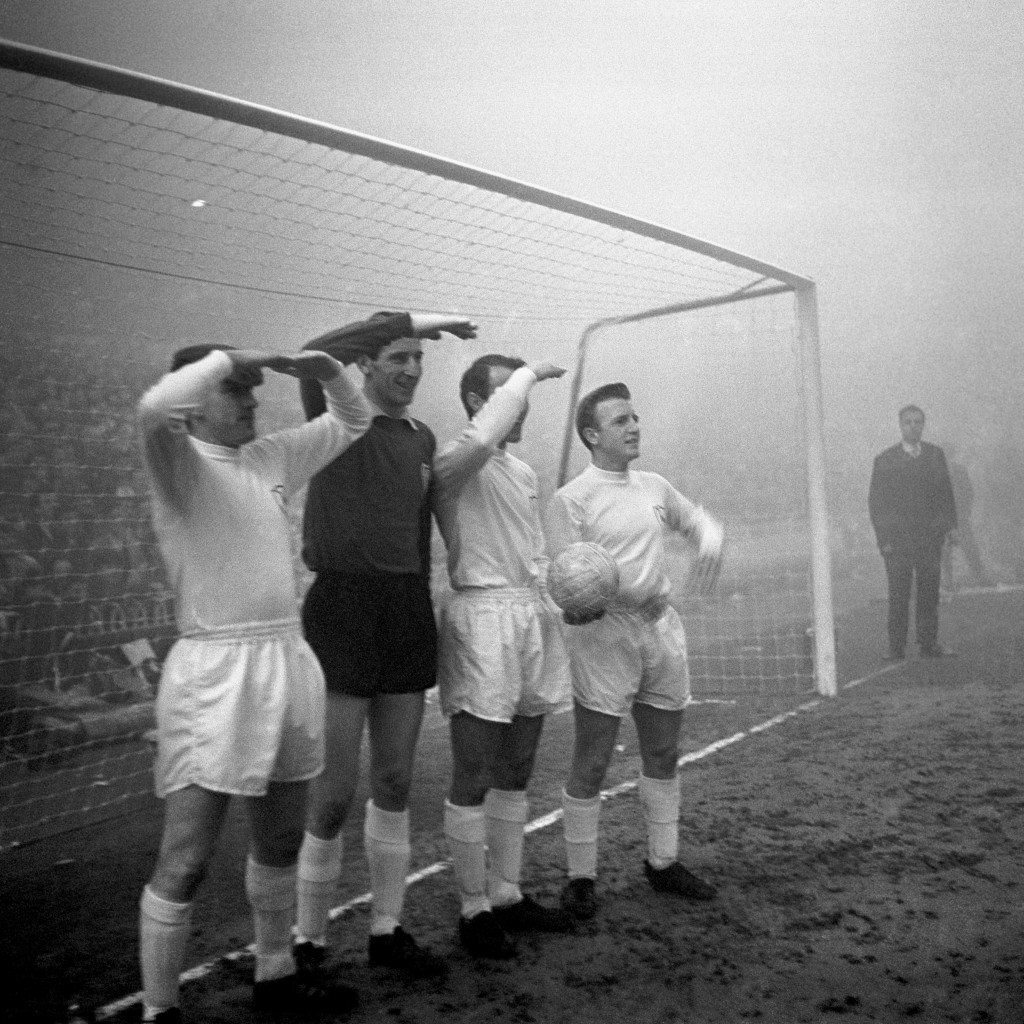 Tottenham Hotspur players, left to right, Dave MacKay, goalkeeper Bill Brown, Jimmy Greaves and Terry Dyson peer out into the fog in search of Manchester United players. The match was postponed because of very poor visibility.
Ref #: PA.6477273