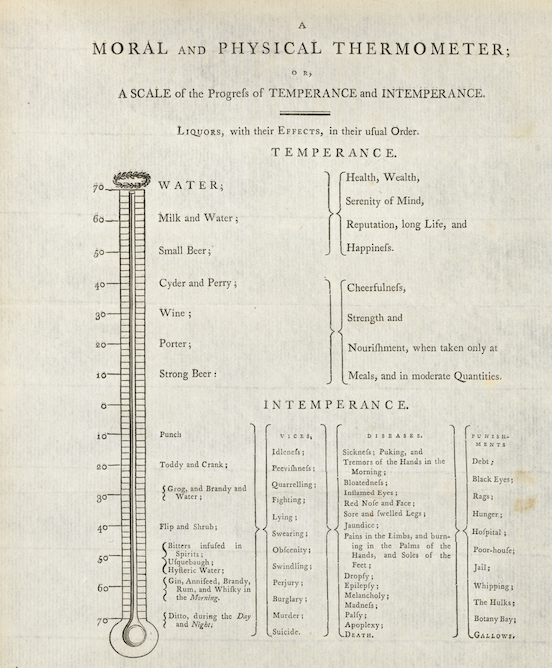 ACCORDING to 18th-century physician John Coakley Lettsom's "moral and physical thermometer", one of his Hints Designed to Promote Beneficence, Temperance, and Medical Science (1797), drinking gin and water  leads to a life of fighting and rags.
We say that anyone mixing good gin with water deserves the birch.
Mr Lettsom was a more forgiving sort than we at Flashbak Towers. As founding father of the Medical Society of London, he thought a "small beer" has all the virtues of milk and water. But, we'd add, blessedly none of the nasty aftertaste.
Lettsom also published the illustrated version of his moral thermometer.

Spotter: Rebecca Onion