In 2003 Jack Straw, then British Foreign Secretary, used the phrase "a complete Horlicks" to describe the infamous error-strewn dossier regarding the weapons of mass destruction in Iraq. Many people were confused as to what he meant and the Daily Mirror political commentator wrote: "Few of us had ever heard this expression before". The phrase perhaps betrayed the company Jack Straw now kept. Mr Colin Price from Barking in Essex wrote to the Daily Telegraph explaining that it "originated in the 1980s as a Sloane Ranger euphemism for "bollocks" or "complete balls-up".'
The expression has now dropped out of use much like the Sloane Rangers who first used it and even the drink itself – although the beverage has now been around for more than 150 years. Horlicks was invented in 1873 by two English brothers James and William Horlick who had emigrated to Chicago. It was initially thought of as a nourishing children's drink it instead became more popular with adults who would drink it before they went to sleep. It never became particularly popular in America (although a mountain range in Antartica was named after the drink by the American explorer Richard Byrd in 1935) and the main manufacturing of the drink moved to Slough near London in 1908. The following year Horlicks became popular as a provision for North Pole and South Pole expeditions including those by Robert Peary, Roald Amundsen, and of course Robert Falcon Scott.
From the 1930s the British Horlicks advertising campaign seemed to suggest that not only could the satisfying night-time beverage could help you with a good night's sleep – GlaxoSmithKline, the present owners of the company say: "While … research indicates that Horlicks drinks can help you to sleep better, the exact way in which Horlicks works is not clear." – it could also help you with just about anything. It was, it seemed, a wonder-drug and could facilitate in holding down a man's job (if you were a woman), put out fires on ships (whether or not caused by the slack work of the Coolies), stop children crying, help write reports to avoid unemployment, help your children behave at school ("he just mopes about"), provide new playgrounds, improve your acting, help your musical double-act, it could even enable you to organise a church bazaar with ease.
Horlicks isn't as popular as it once was in the United Kingdom. It is, however, the most widely consumed beverage in India after bottled water and accounts for 85% of GlaxoSmithKine's revenue in that country. Indian soldiers first brought it back from the First World War and has slowly grown more popular over the years.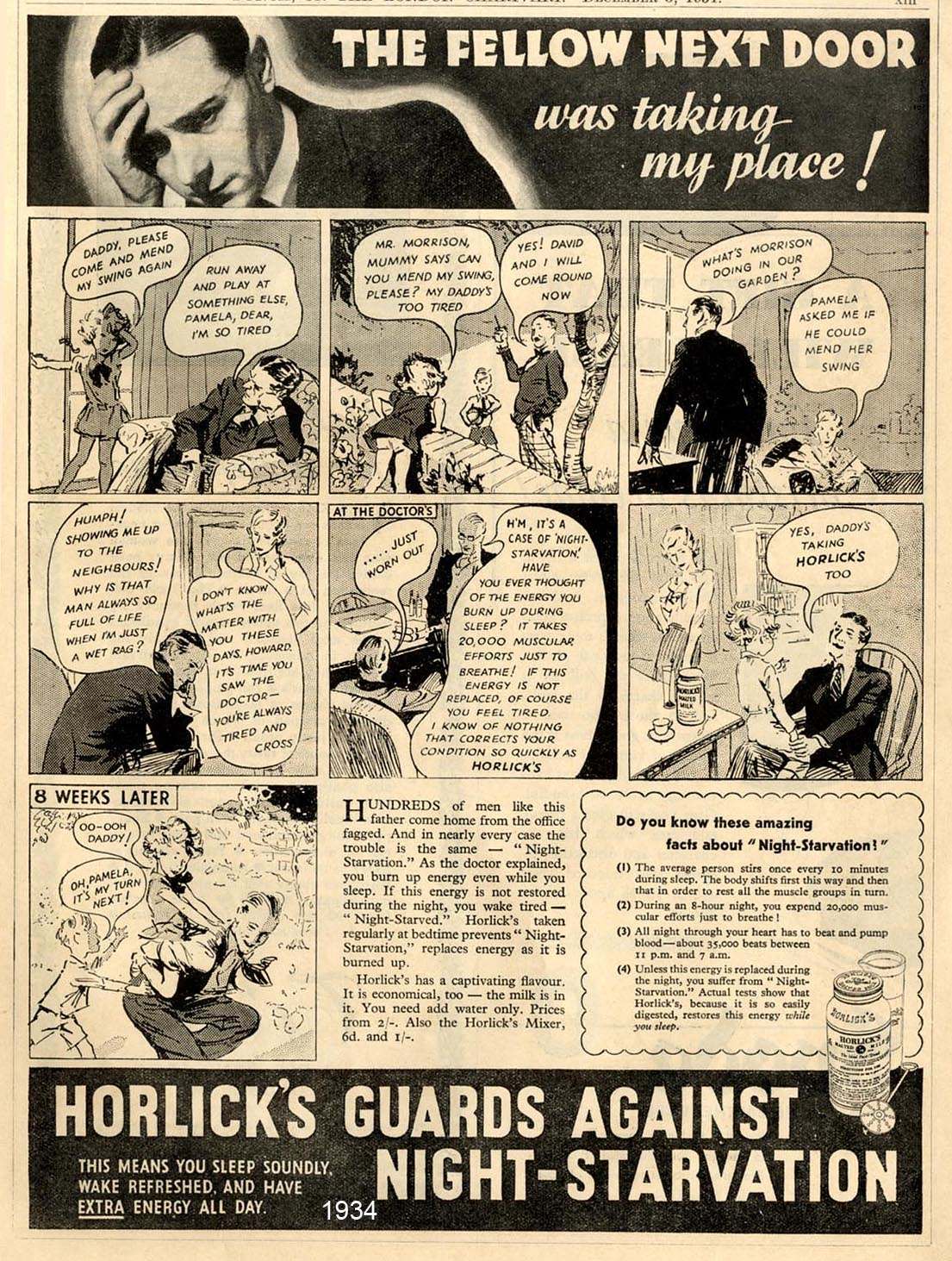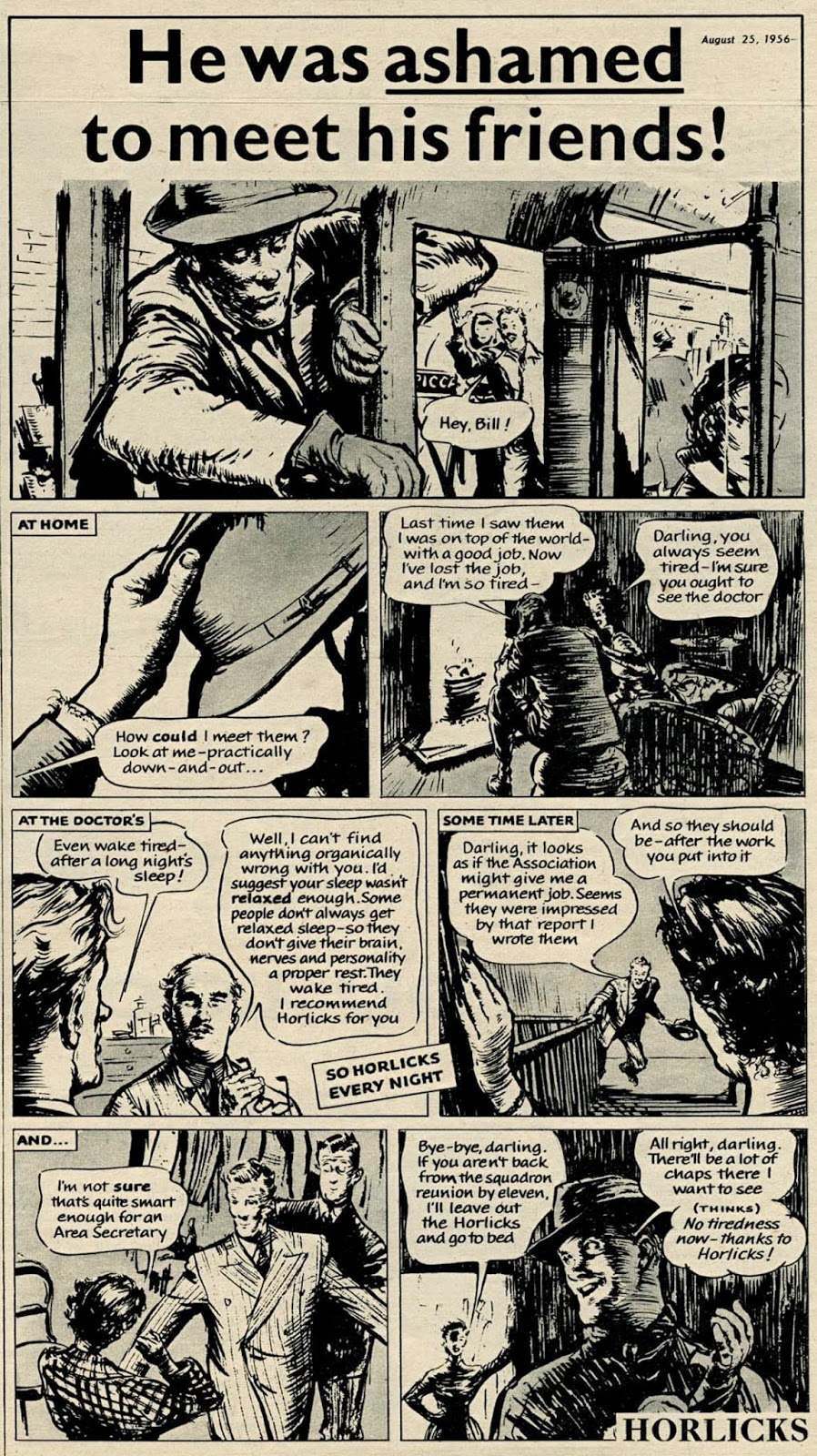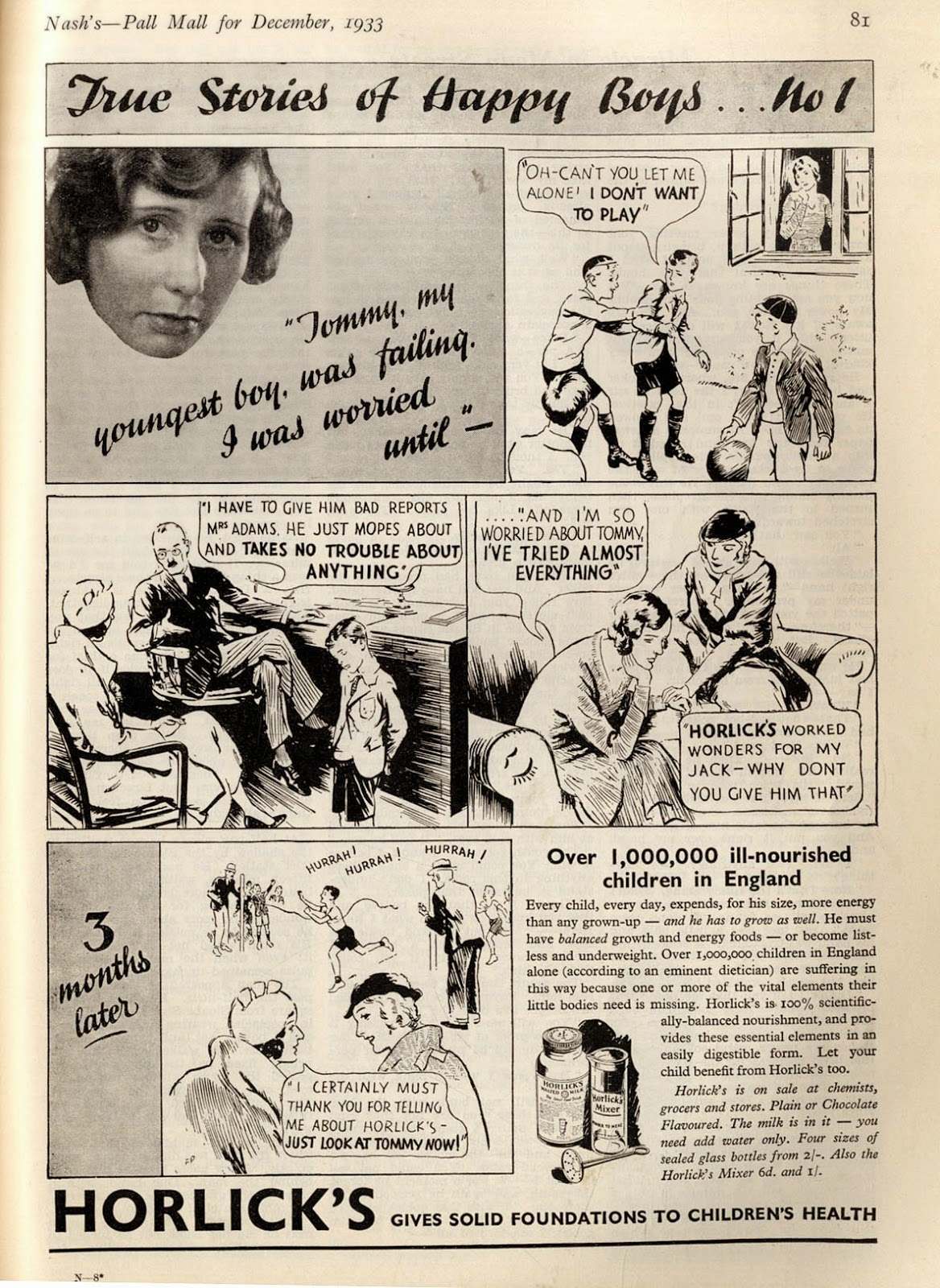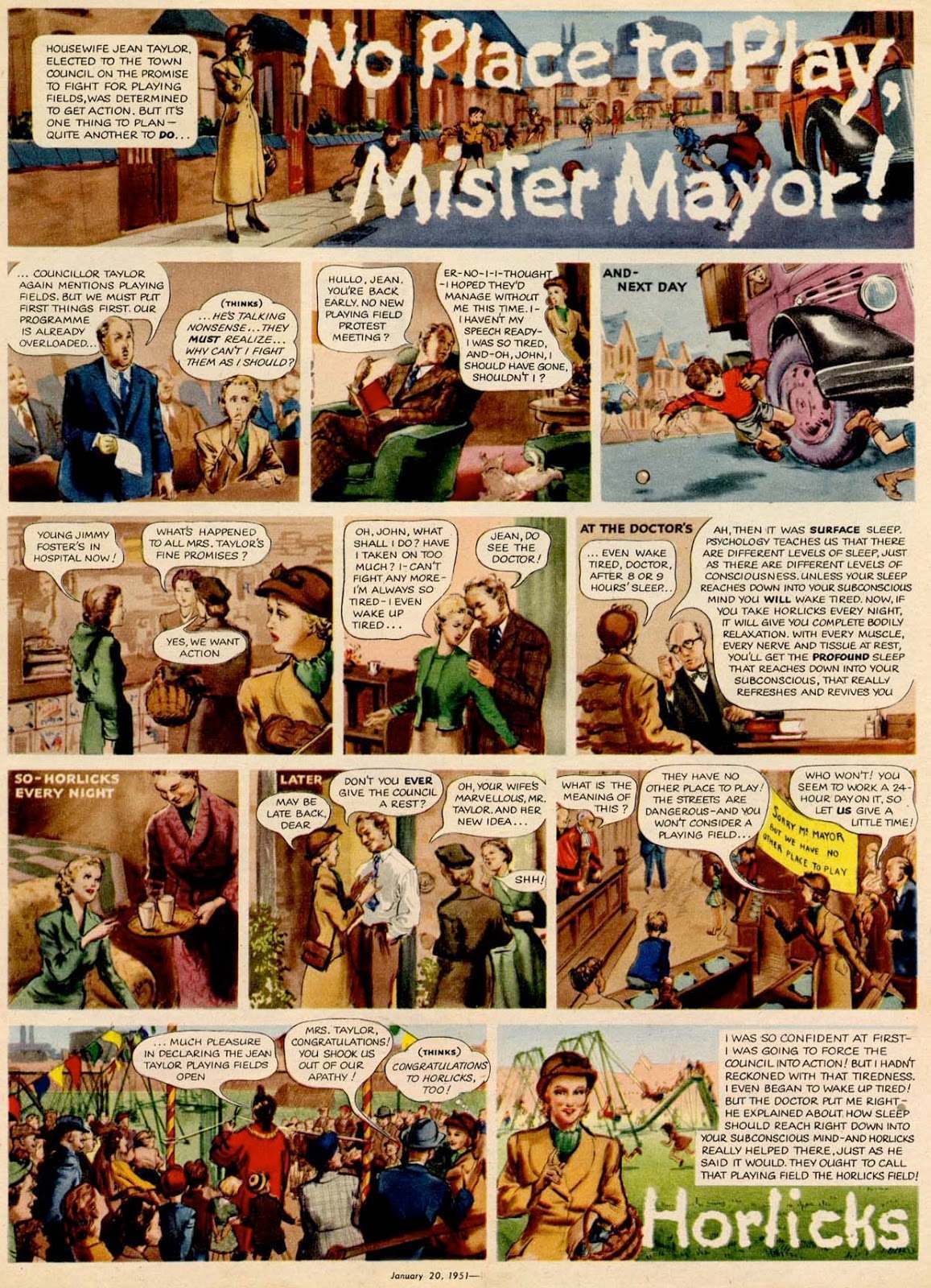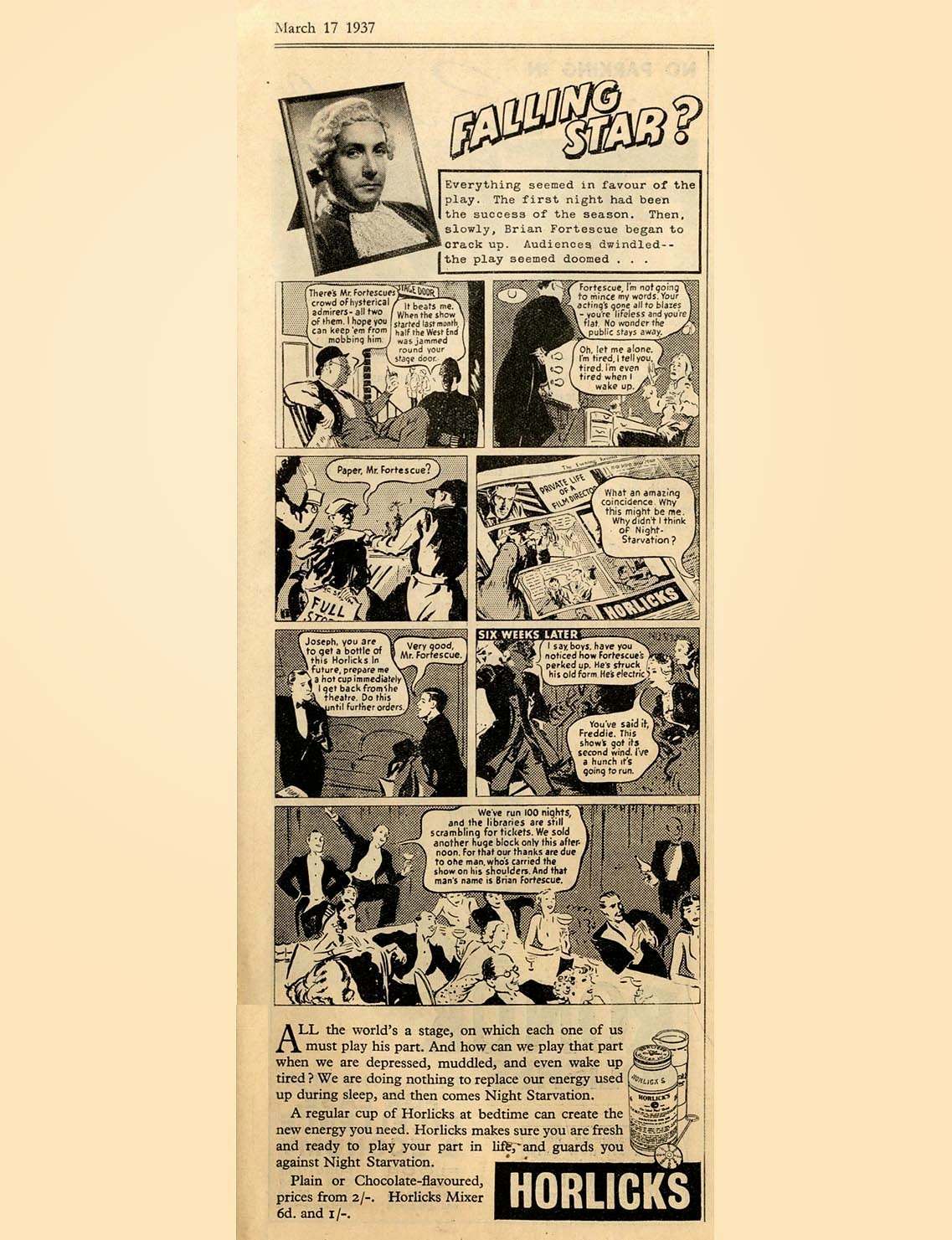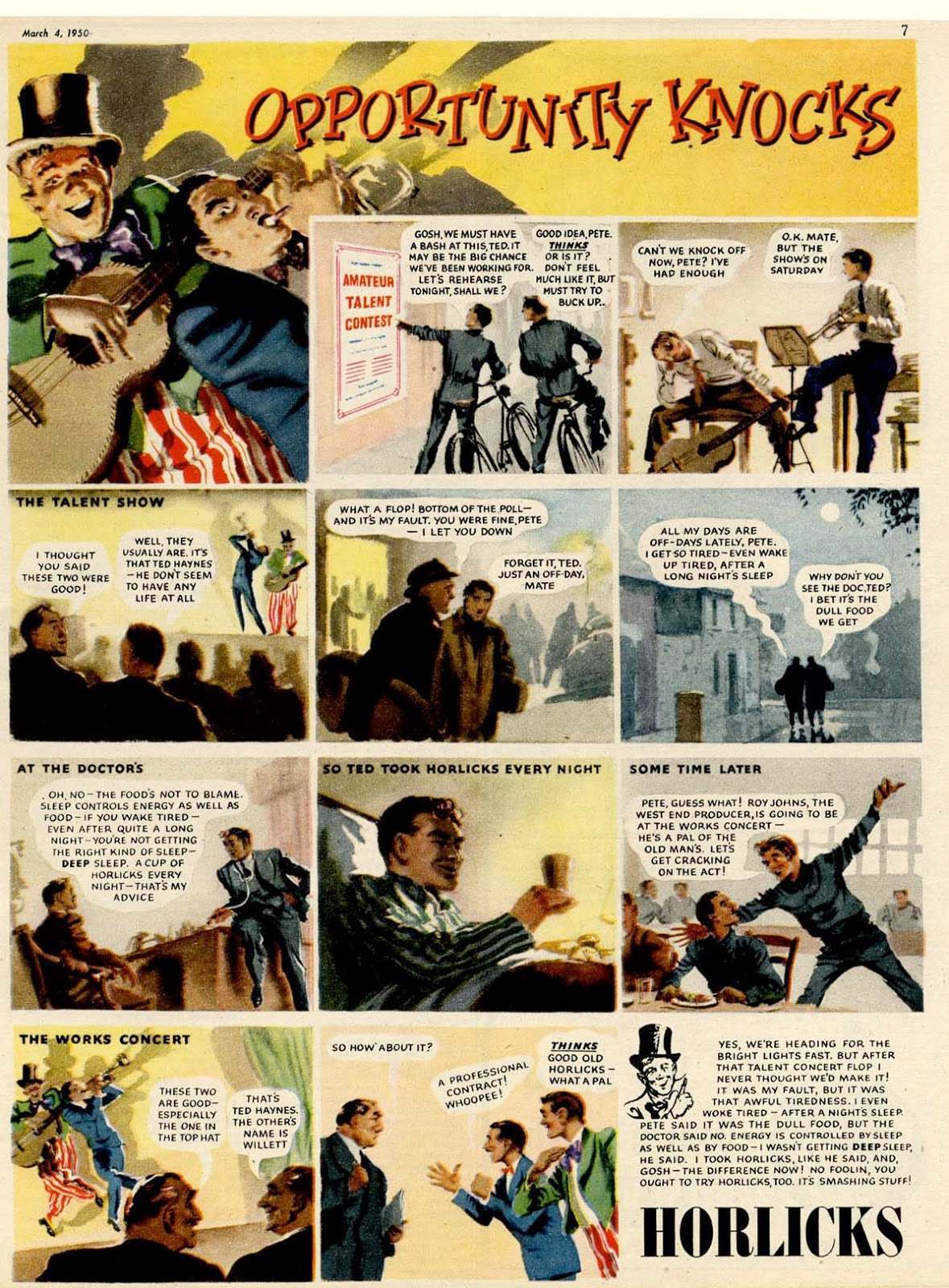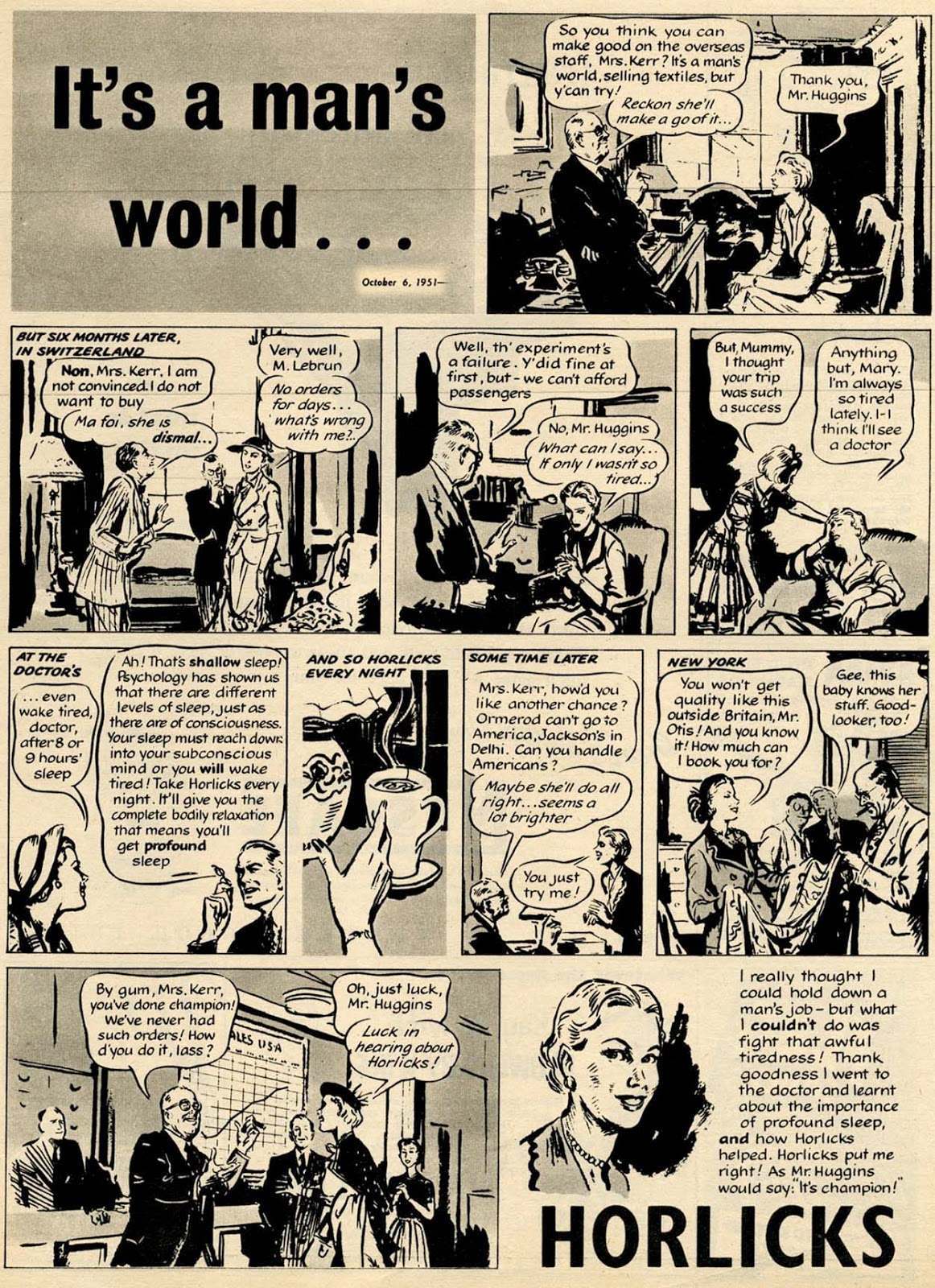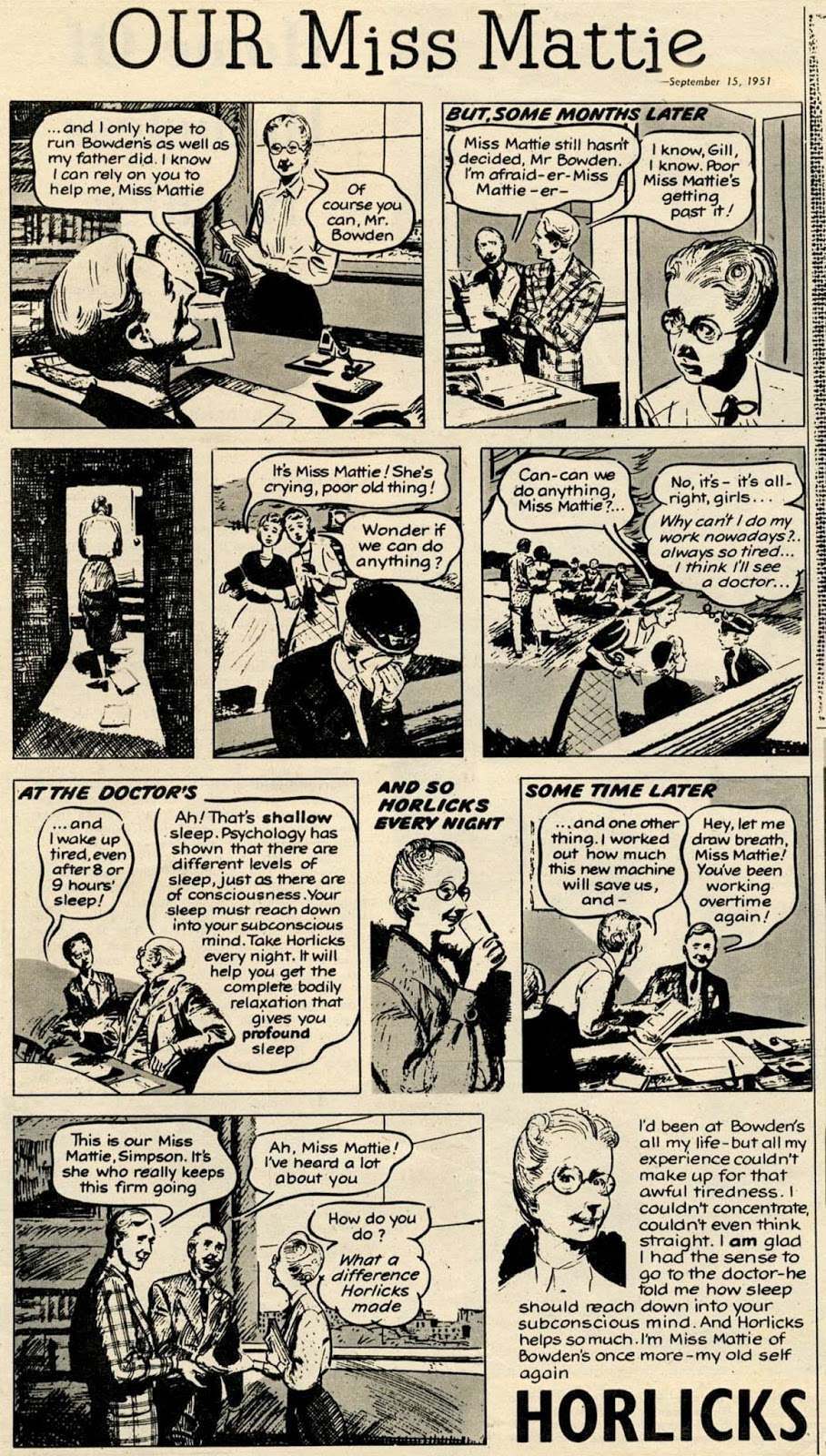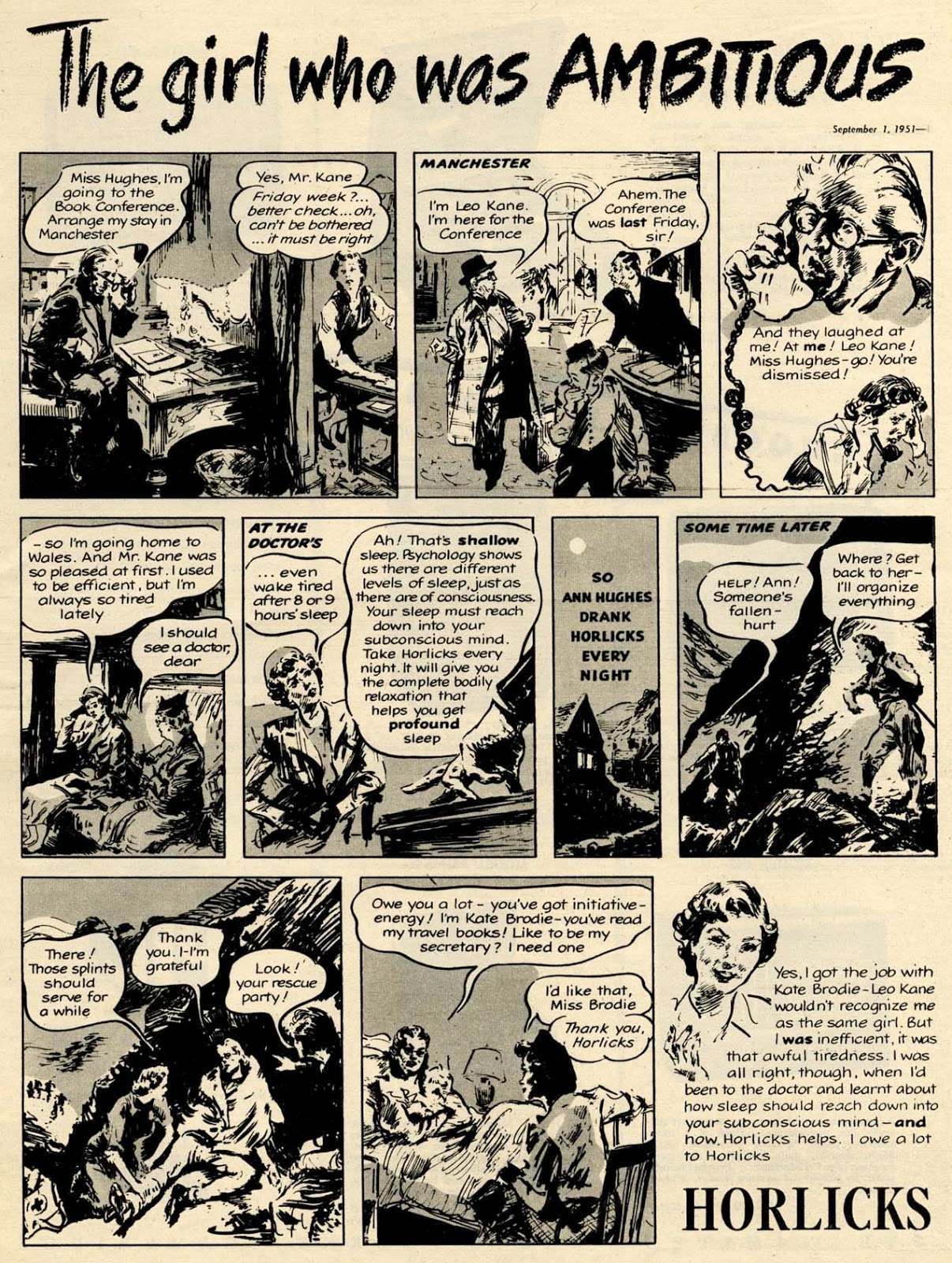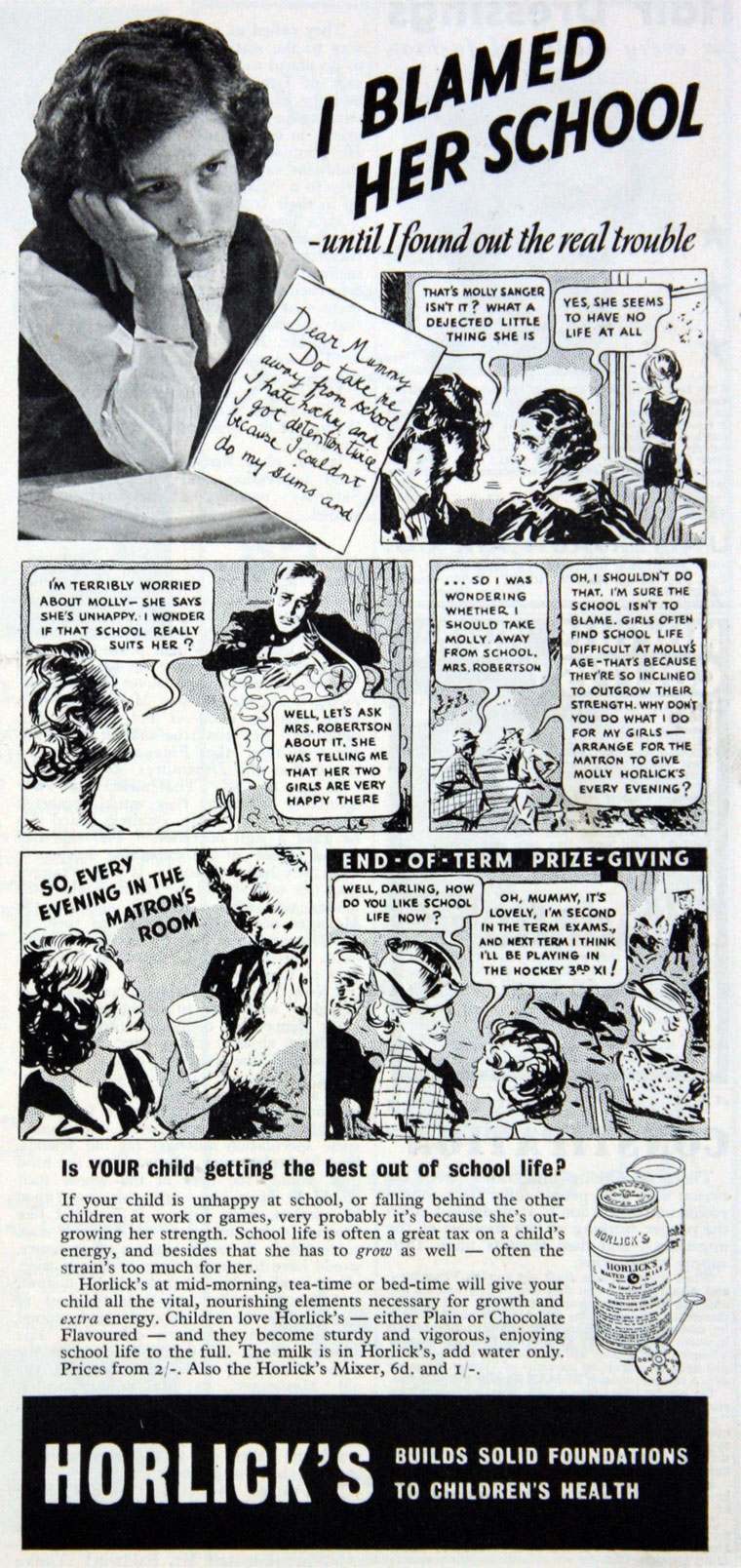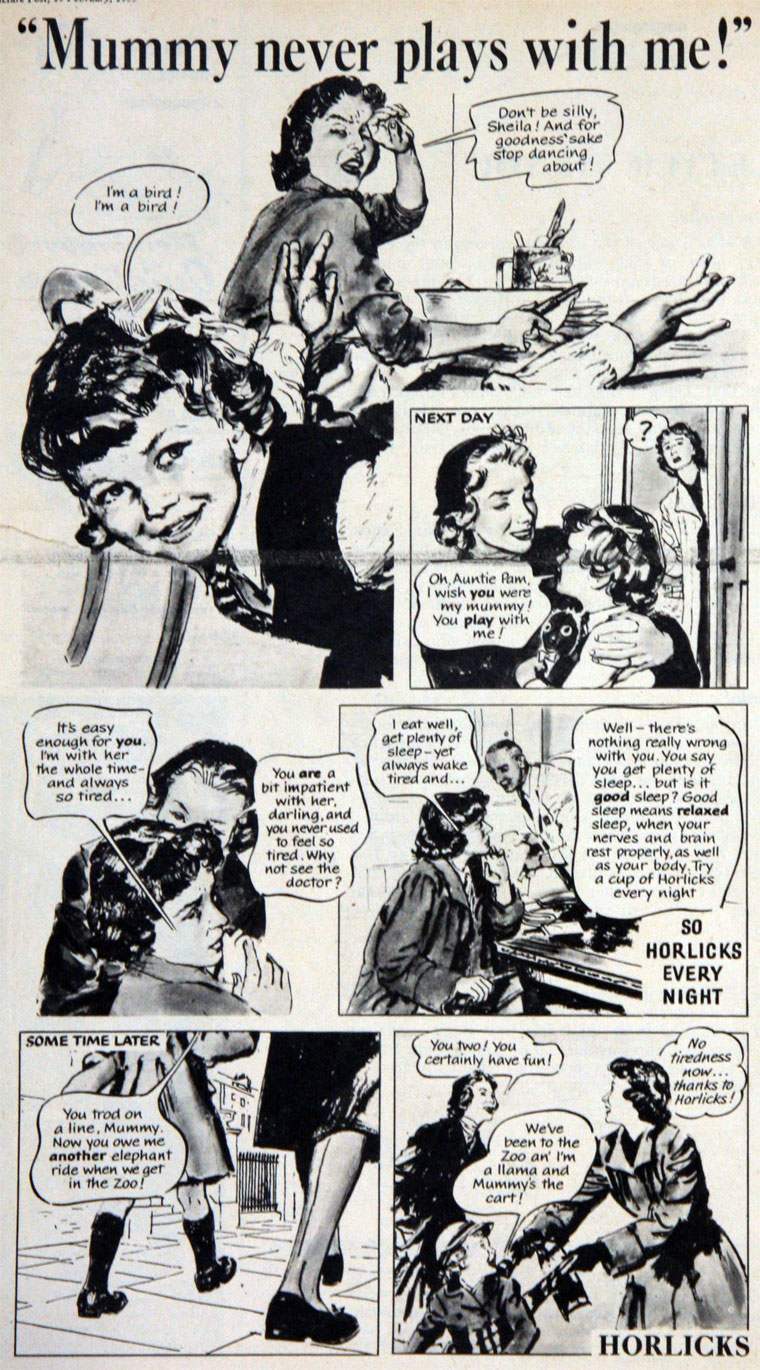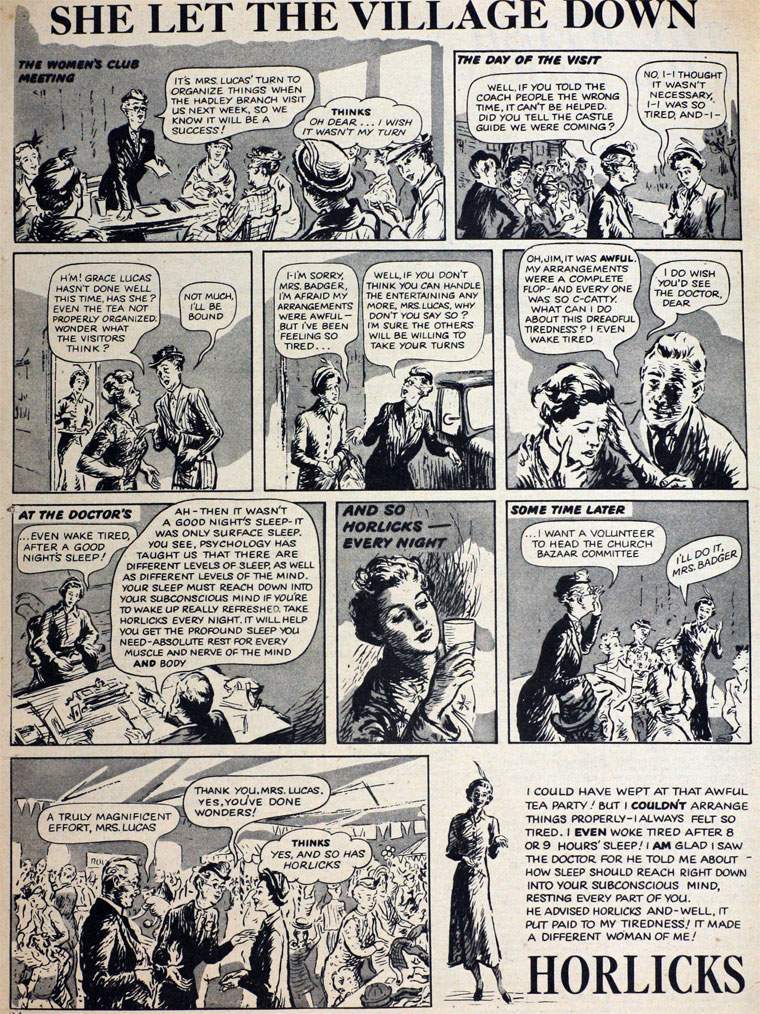 Latest Indian Horlicks ad featuring Gargi Roy Chowdhury!