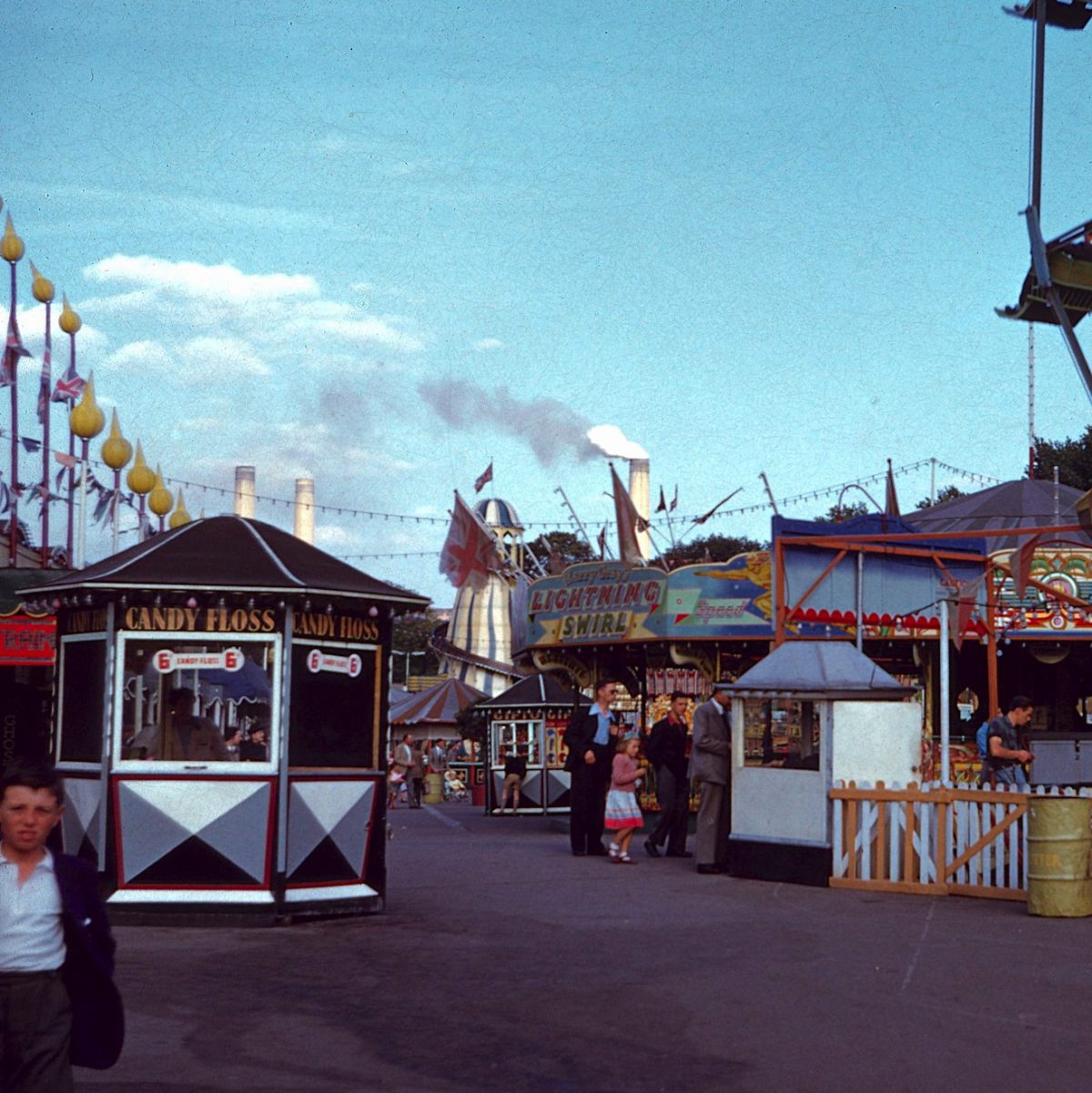 In 1951 Battersea Park hosted the Festival Pleasure Gardens, one of the major exhibitions of the Festival of Britain. Organised by the post-war Labour government the Festival was designed to give the British a feeling of recovery in the aftermath of World War Two. It was also hoped that it would show the world Britain's contribution to science, technology, industrial design, architecture and the arts.
The Festival Pleasure Gardens were designed to show a lighter side of the Festival. Memorably it included an amusement park which would eventually outlast all the other entertainments and later become 'Battersea Fun Fair' which only closed in the mid 1970s. The Gardens also featured a miniature railway designed by Rowland Emett which ran for 500 yards along the south of the gardens with a station near the south east entrance. There was also a 'West End' restaurant with a terrace overlooking the river and facing Cheyne Walk and a wet weather pavilion with a stage facing two ways so that performances could be done in the open air, with murals by the film set designer Ferdinand Bellan. Additionally there was an amphitheatre seating 1,250 people and featured the music hall star Lupino Lane and his company on its opening. It was later used as a circus.
The Festival Pleasure Gardens had over 8 million visitors (as many as at the main South Bank Exhibition), three-quarters of them from London.
An American circus performer called Vern Orton, presumably performing at the amphitheatre,  took these wonderful pictures of the Pleasure Gardens in 1953.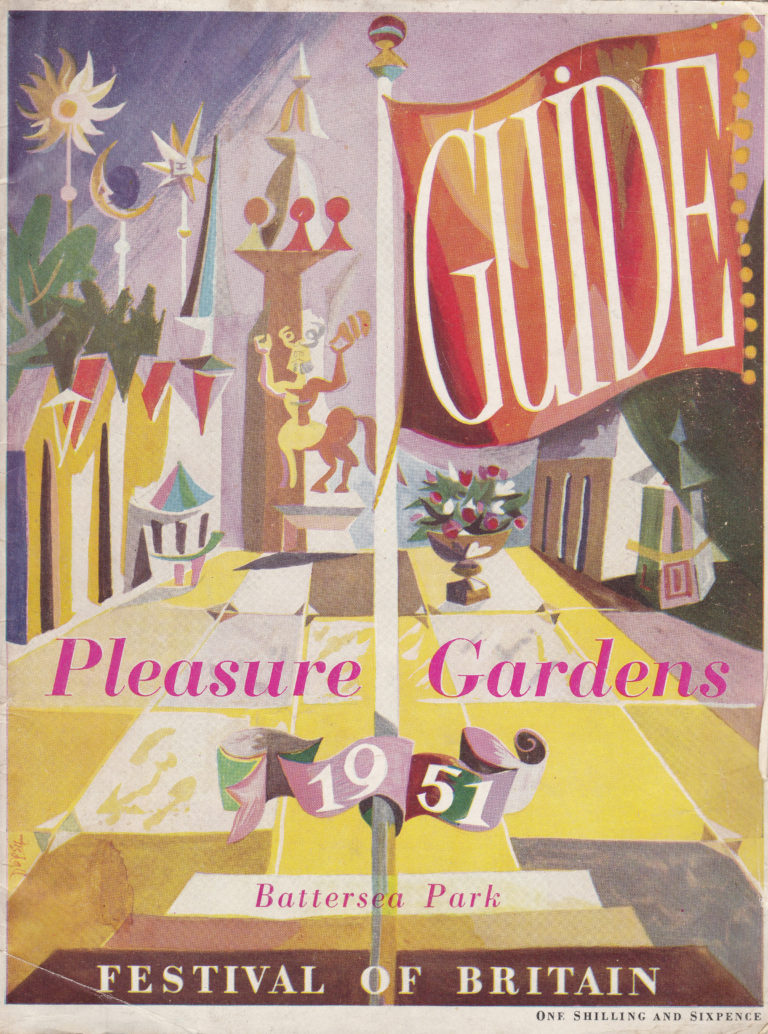 Many thanks to Doug Price allowing us to show these wonderful pictures.