Here's a few pages from the Montgomery Ward Spring/Summer catalog fitness section. Enjoy.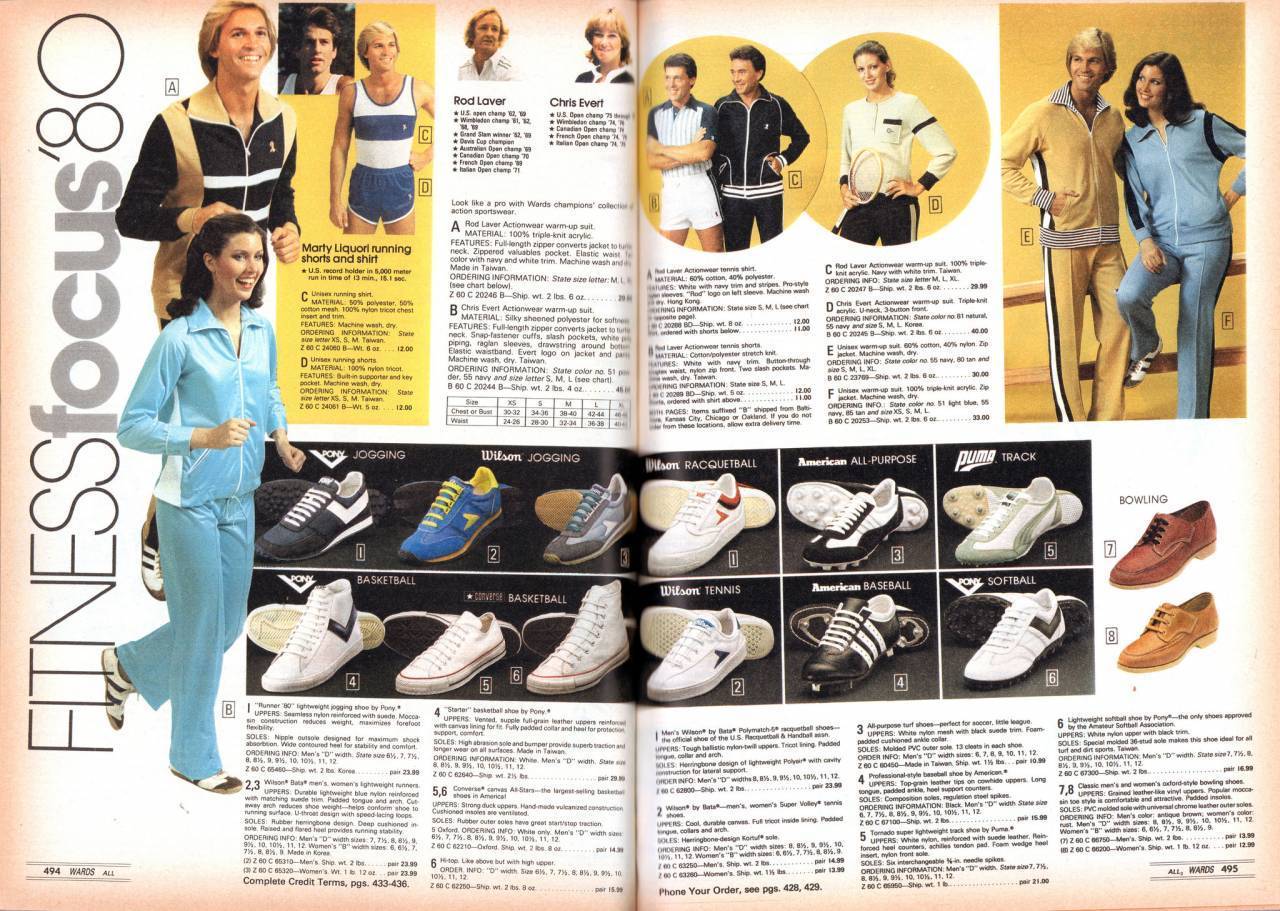 Man, I remember when Pony and Puma were the shoes. Are these brands still around?
I just Googled it, and answered my own question. Evidently they are both still around; however, I don't think they're as popular as they were (correct me if I'm wrong).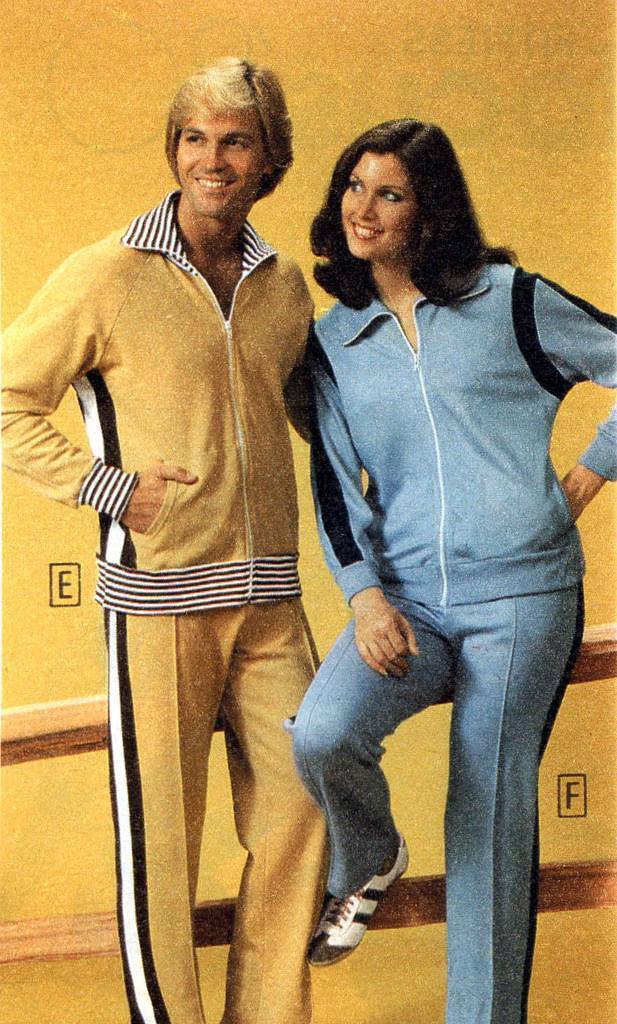 Sweet Lord, this is beautiful. Nothing says 1980 like feathered hair and a polyester tracksuit.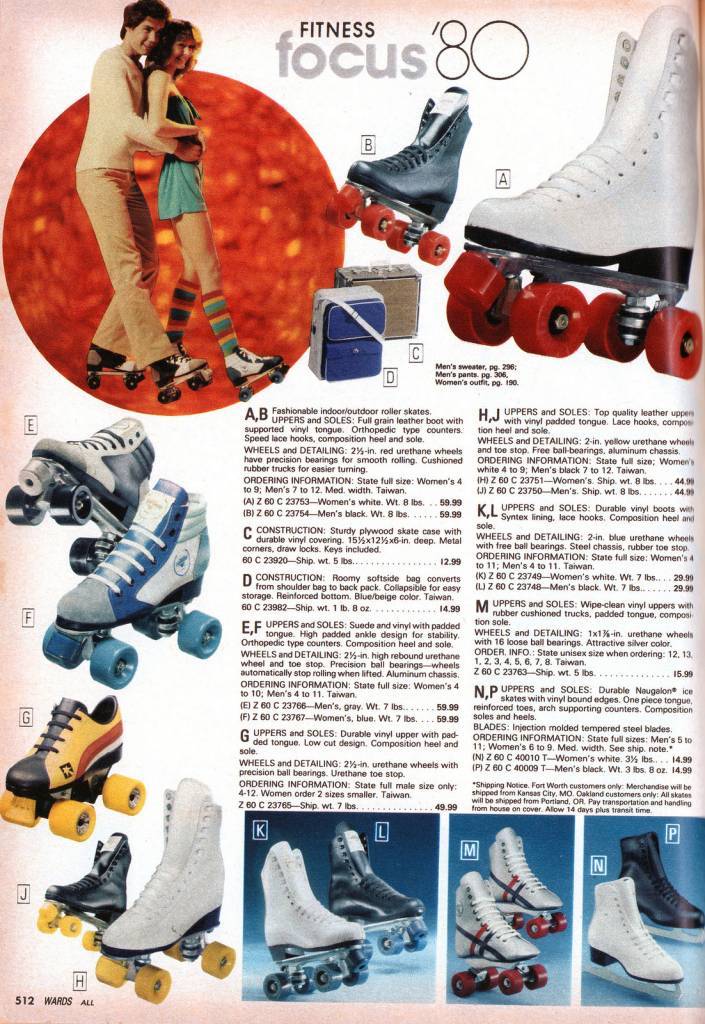 Rollermania was in full swing in 1980. I know I was at the local roller rink on the regular from 1982-1983.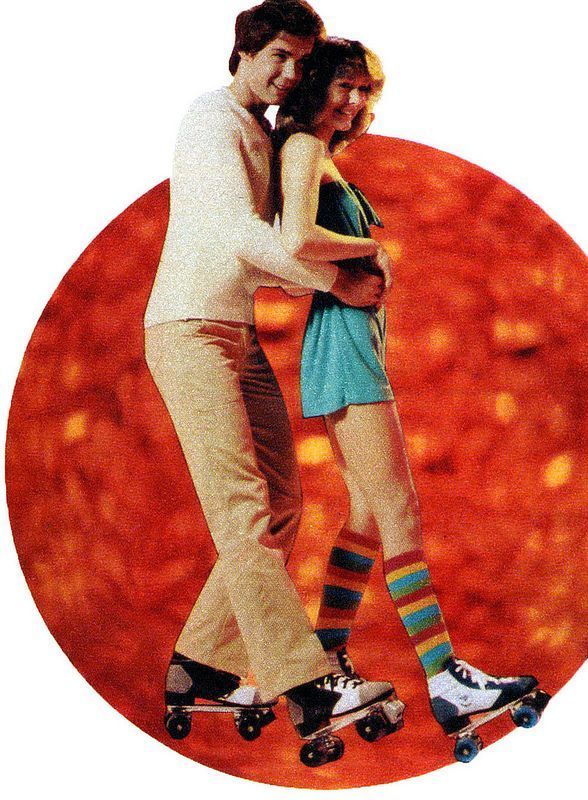 I dig those rainbow socks. No sarcasm intended. I wonder what song they're skating to…. I'm thinking maybe "You Decorated My Life" or "Ladies Night".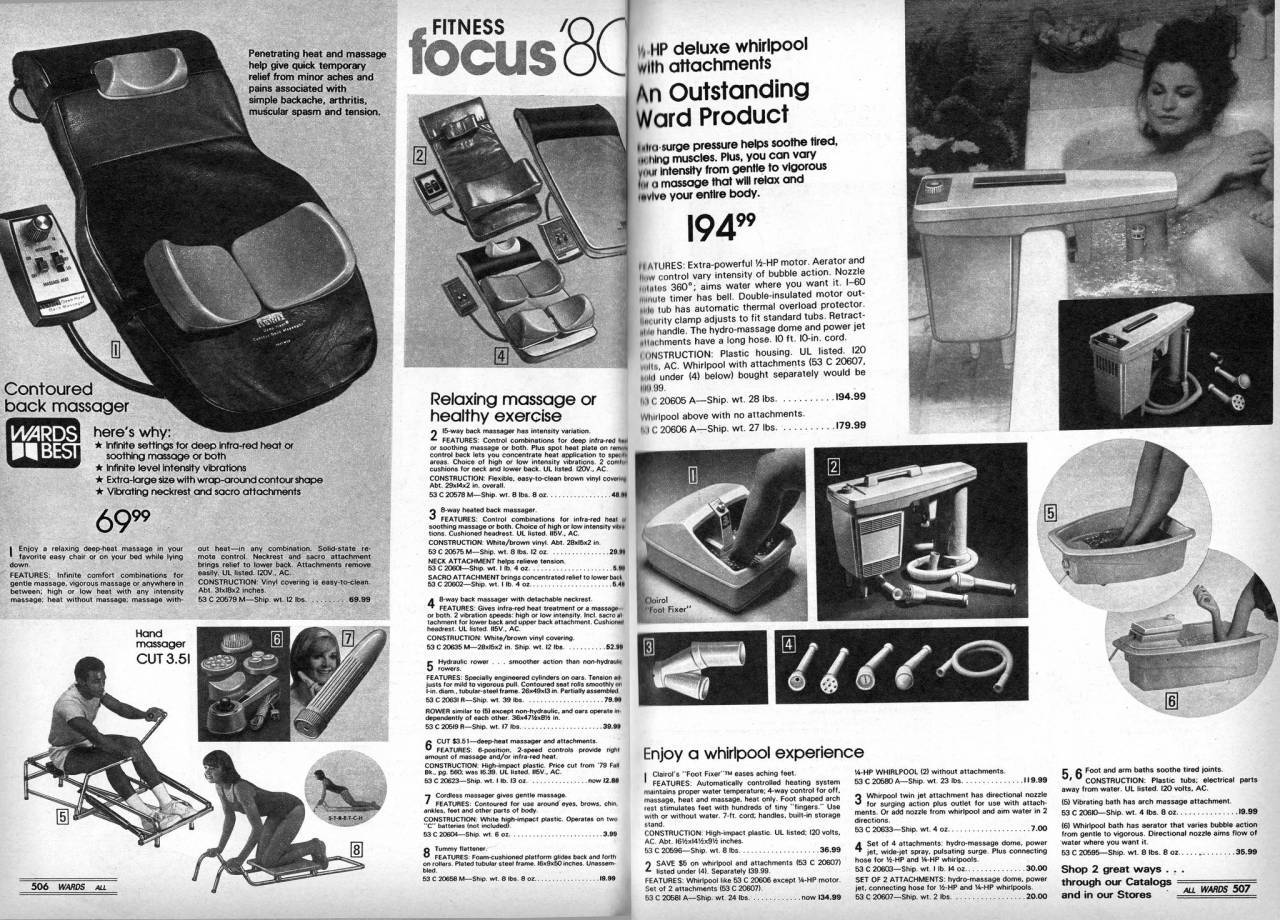 Everything looks normal here…. hey, what's that in the bottom left corner? Item 7..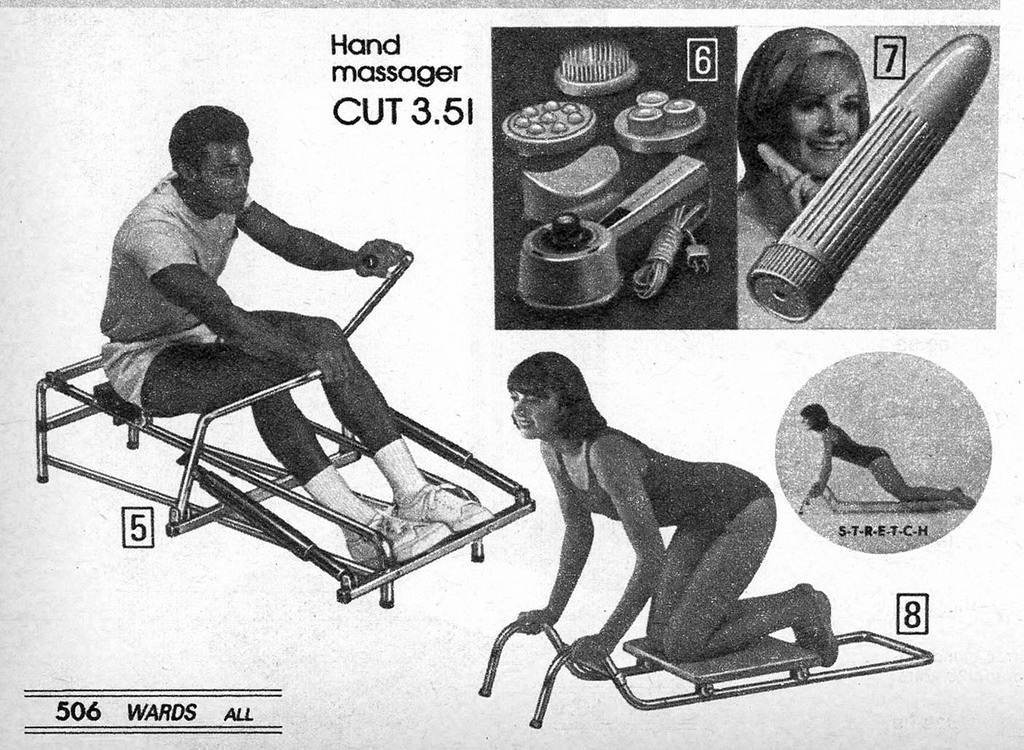 Oh, it's a cordless massager. Uh, huh. Yeeeahh, okay.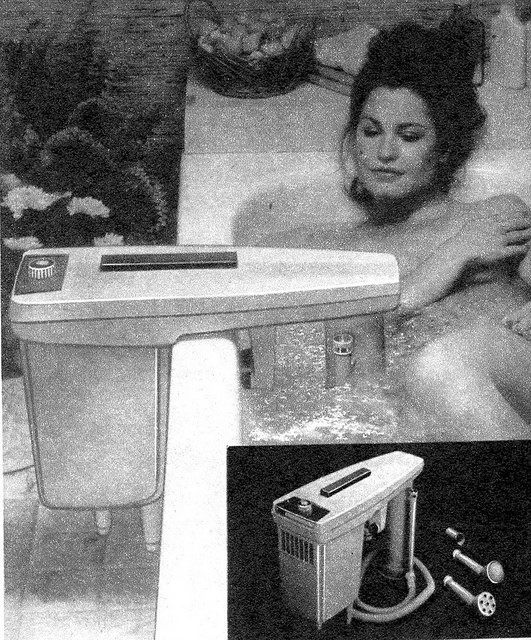 That "cordless massager" would come in handy right about now.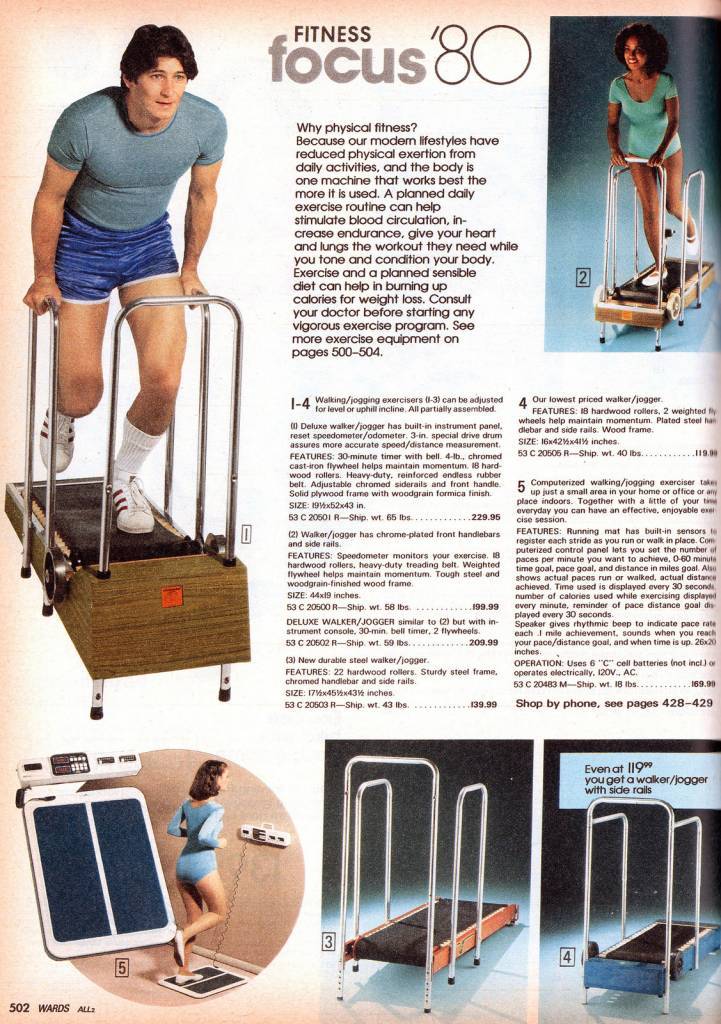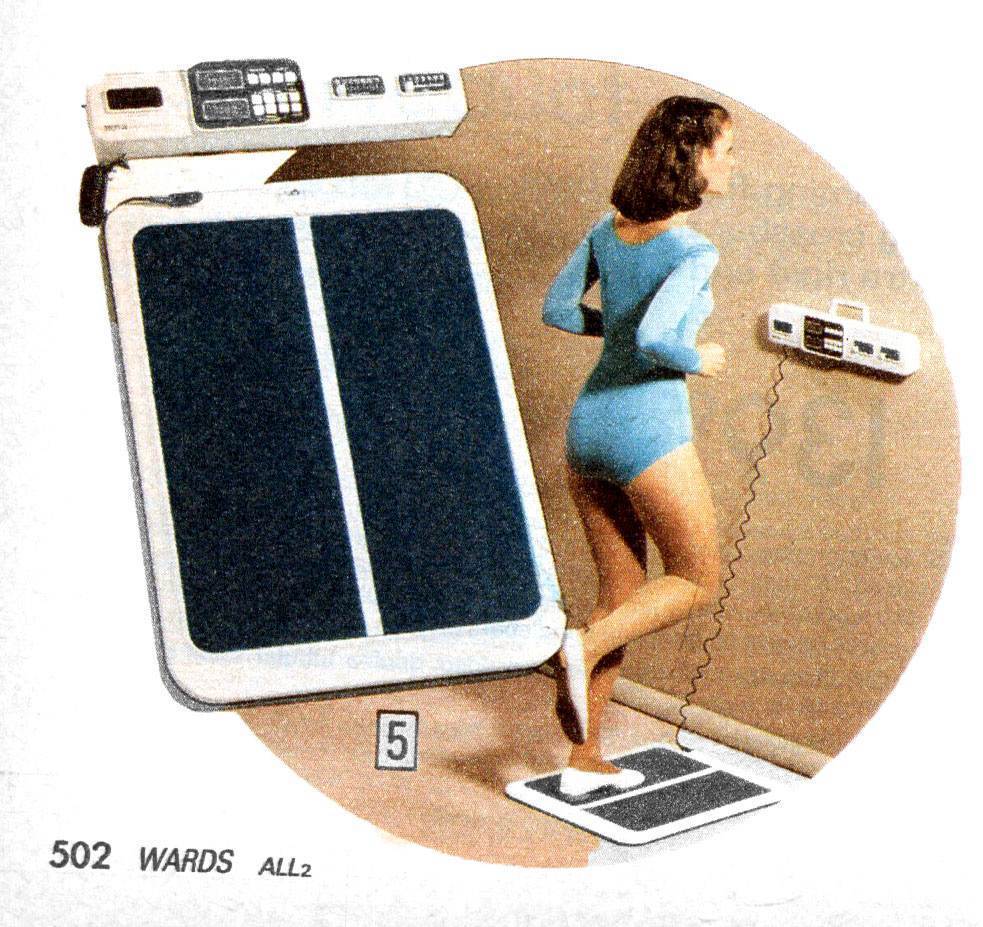 Can you imagine actually doing this? Just facing a few inches from the wall, and "jogging" on a little pad?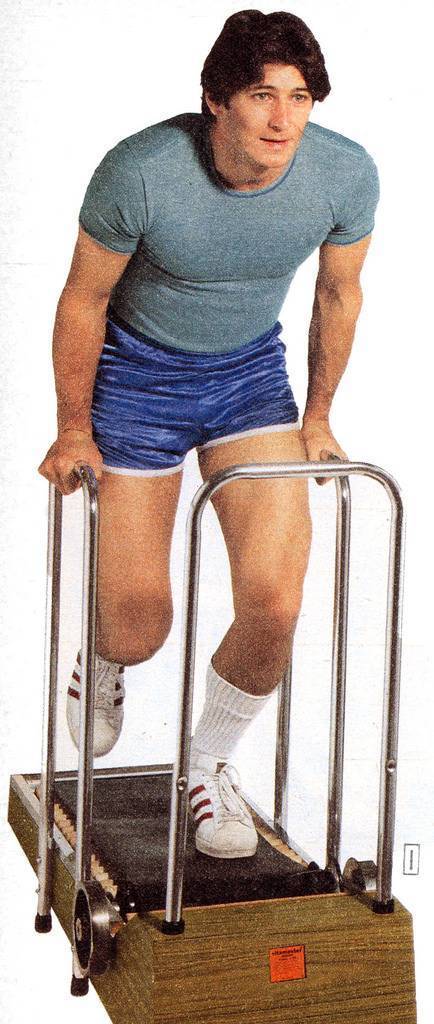 This treadmill just doesn't appear very sturdy to me… and having to hunch and hold those bars – the whole contraption looks awful.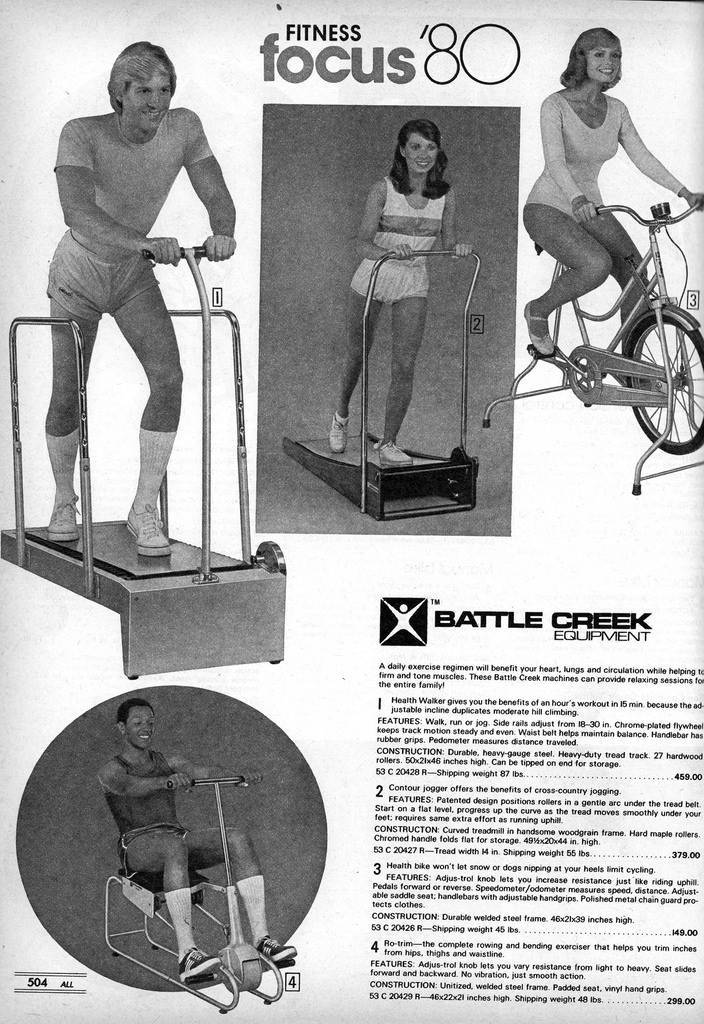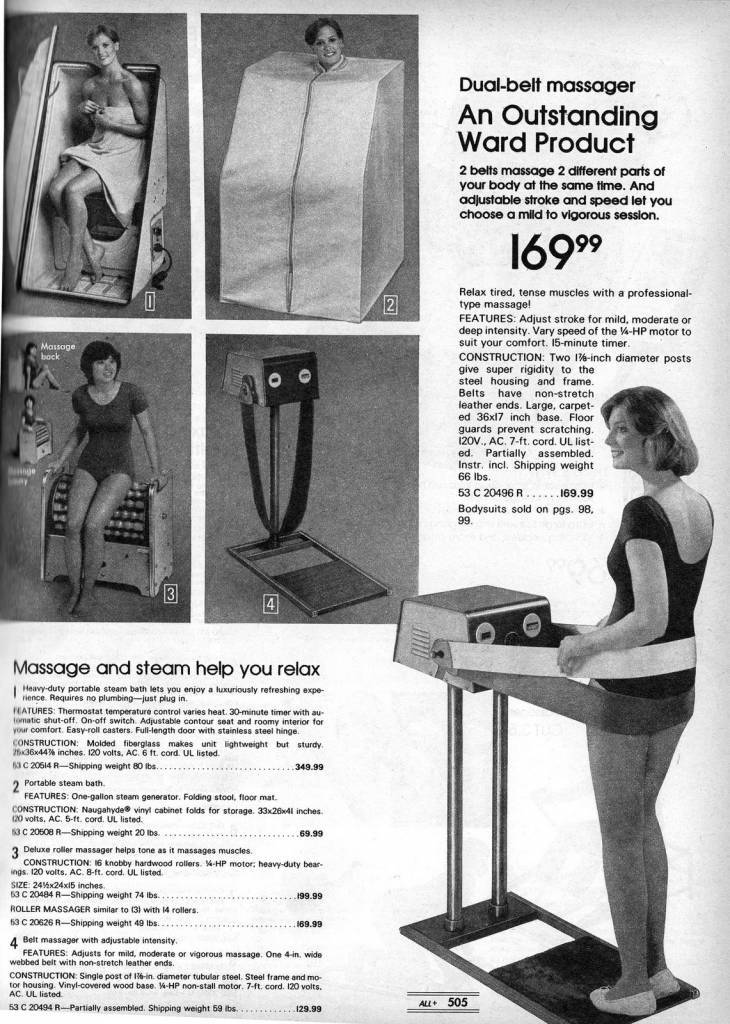 I can't see a belt massager and not think of A Confederacy of Dunces – an amazing book that is desperately in need of a terrible movie adaptation. Way back when, they'd planned on using Belushi, but, well, he died. I'd heard Will Farrell for a while – thank God that didn't happen. One day the shoe will drop, and it'll be Melissa McCarthy or something and I'll lose all hope for humanity.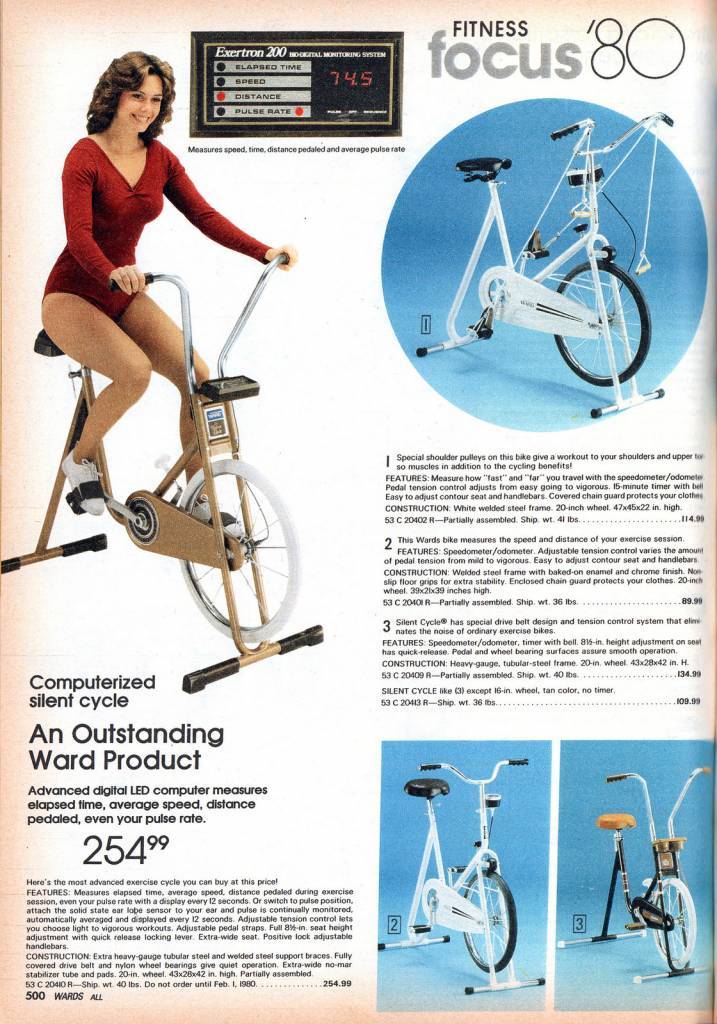 That "outstanding Ward product" would be $740 in today's dollars.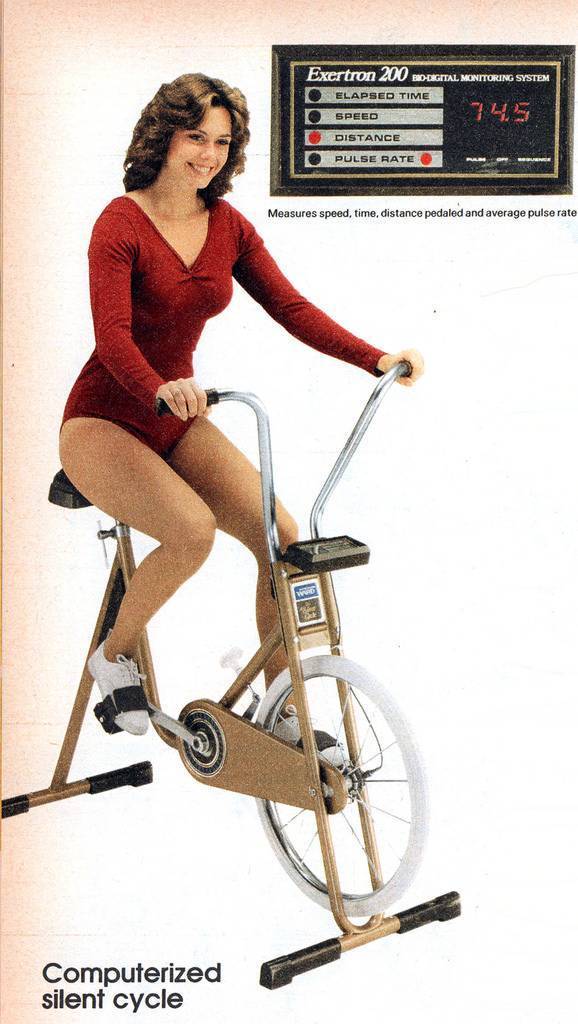 I'm going to go out on a limb and say Retrospace has more vintage ladies on stationary bikes than any other site on the internet