Back in the days before Netflix, a TV movie premier was a pretty big deal.  You had basically three channels to choose from and zero on-demand entertainment – so, audiences gobbled up the over-hyped made-for-TV movies delivered each week.  Sadly, unlike theatrically released films, these movies for the small screen, have largely been lost to time, with rarely a DVD or Blu-ray release.
Let's have a look at some advertising for these movies for the small screen, back during their Golden Age (1970s-1980s).  Enjoy.
I can't explain why car chases and action stunts were so big in the seventies – it was just a thing.  Stunt men were the heroes of the decade (and Evel Knievel a god).  You'll remember "The Fall Guy" starred Lee Majors as a stunt man.
Dear God.  This "Wednesday Night Movie" from 1981 seems impossibly lame.  But we were still happy for it.  In the early eighties, video rentals offered a form of on-demand experience, but it was no match for the TV movie, until they finally fell out of favor as the decade wore on.
Of course, the TV Movie has since become a kind of joke – a place where celebrity has-beens could get money to pay the rent.  But what do you expect from a television movie?  Obviously, you're not going to attract Hollywood's A-List, and it was nice seeing familiar faces like Barbara Eden from "I Dream of Jeannie".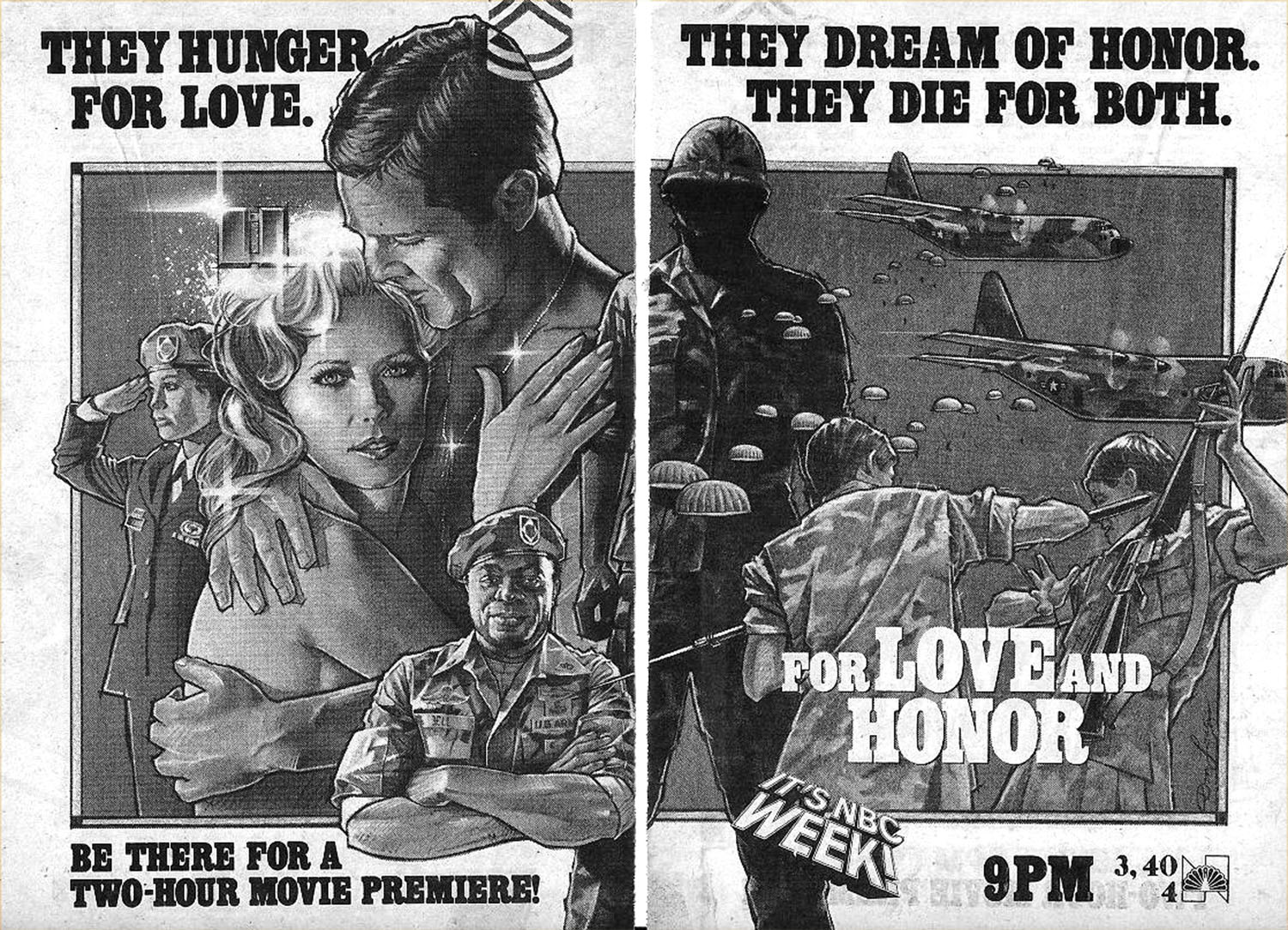 Clearly capitalizing on the success of Rocky, Flesh & Blood stars a young Tom Berenger (pre-Platoon fame).
I actually remember watching this.  These Made-for-TV Movies sound cheesy – and, make no mistake, they were – but all things are relative.  When your choices are limited, as they were back in 1979, you just enjoyed what you had.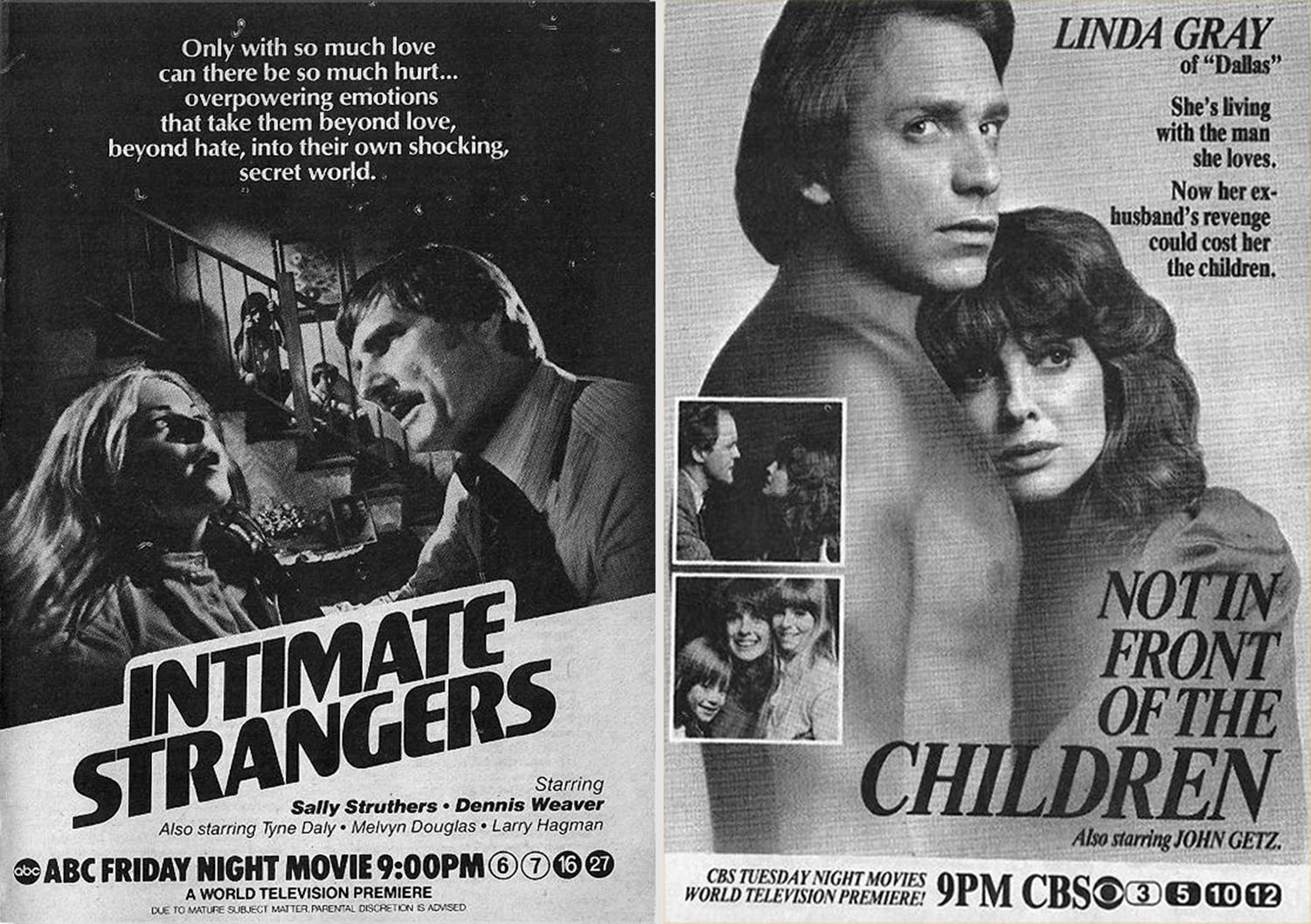 "The President's Plane is Missing"… in today's political climate, I think there'd be equal parts worry and jubilant celebration.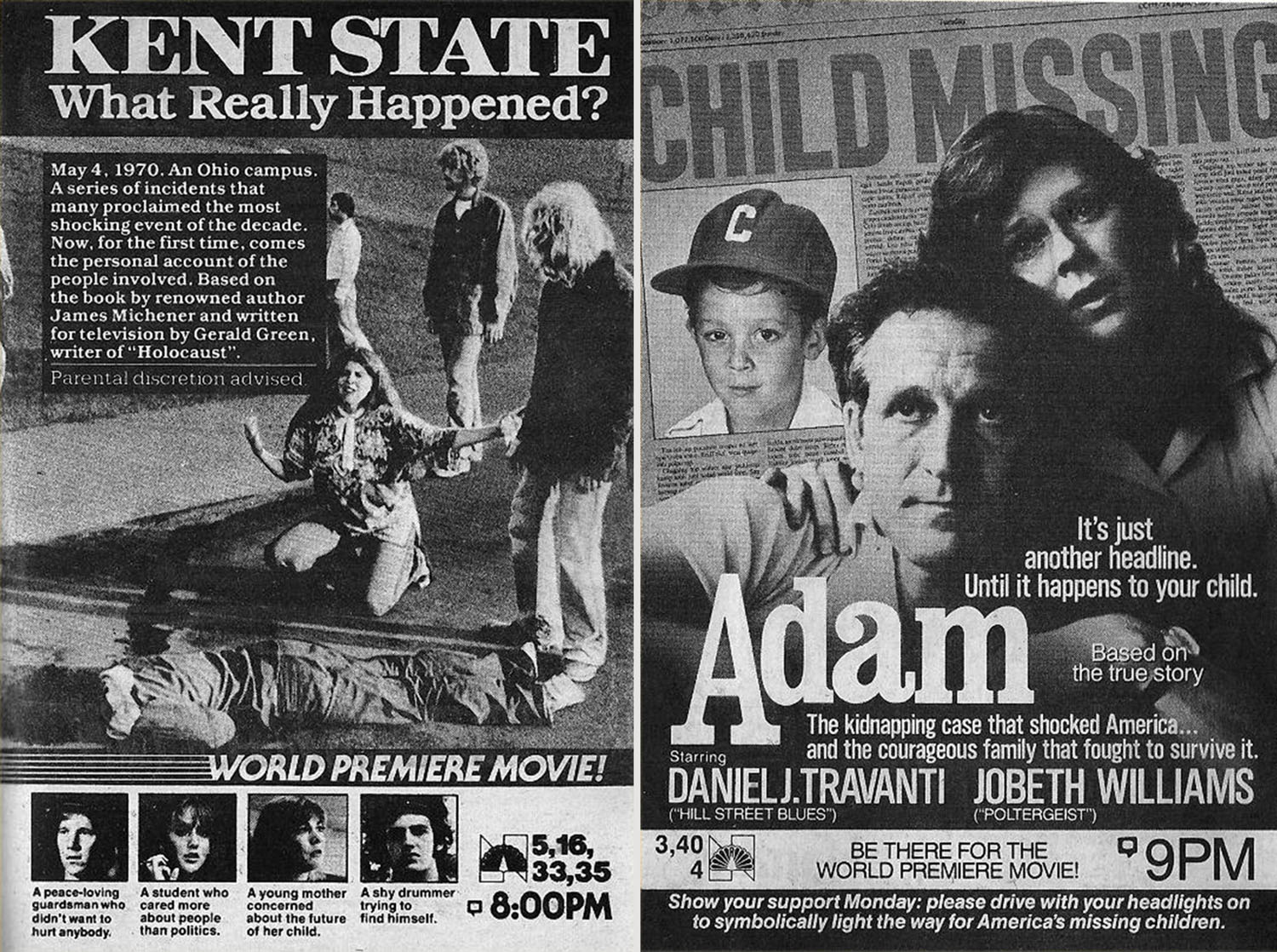 A couple Made-For-TV Movies based on true stories.  The Kent State movie features "A shy drummer trying to find himself".
Every time it storms, a stranger is murder.  A "stranger"? To who? I'm confused.  The sad thing is, I'll likely never have a chance to watch this and find out.  As mentioned, theatrically released films easily find their way to DVD/Blu-Ray, TV Movies are basically forgotten – discarded in pop culture's dustbin.  Perhaps one day, there will be a nostalgic resurgence for Made-for-TV Movies… but I doubt it.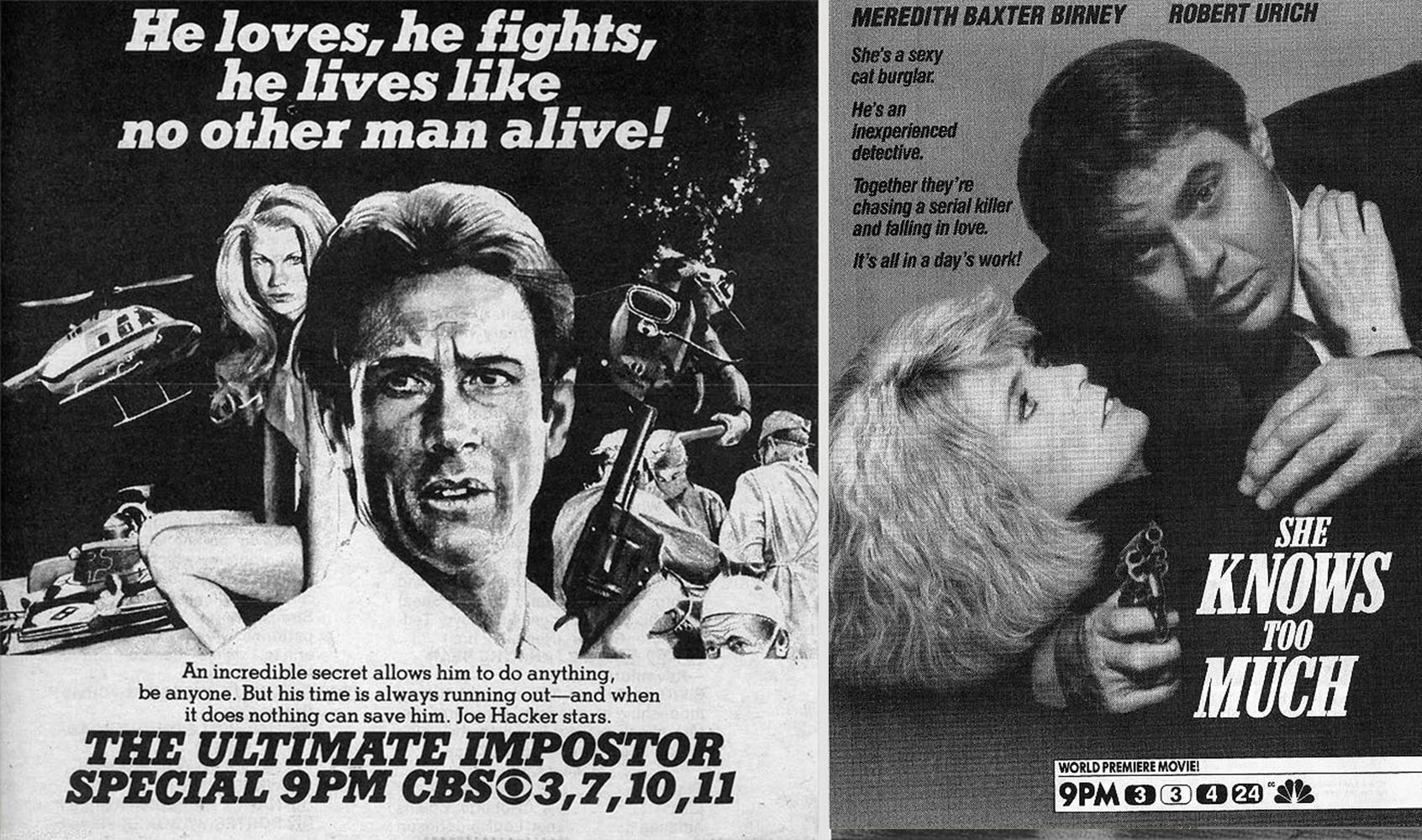 Starring future "Wings" star Timothy Daly, Potsy from "Happy Days" and Teri Copley, who I had an immense crush on in my younger days (I'm over it now).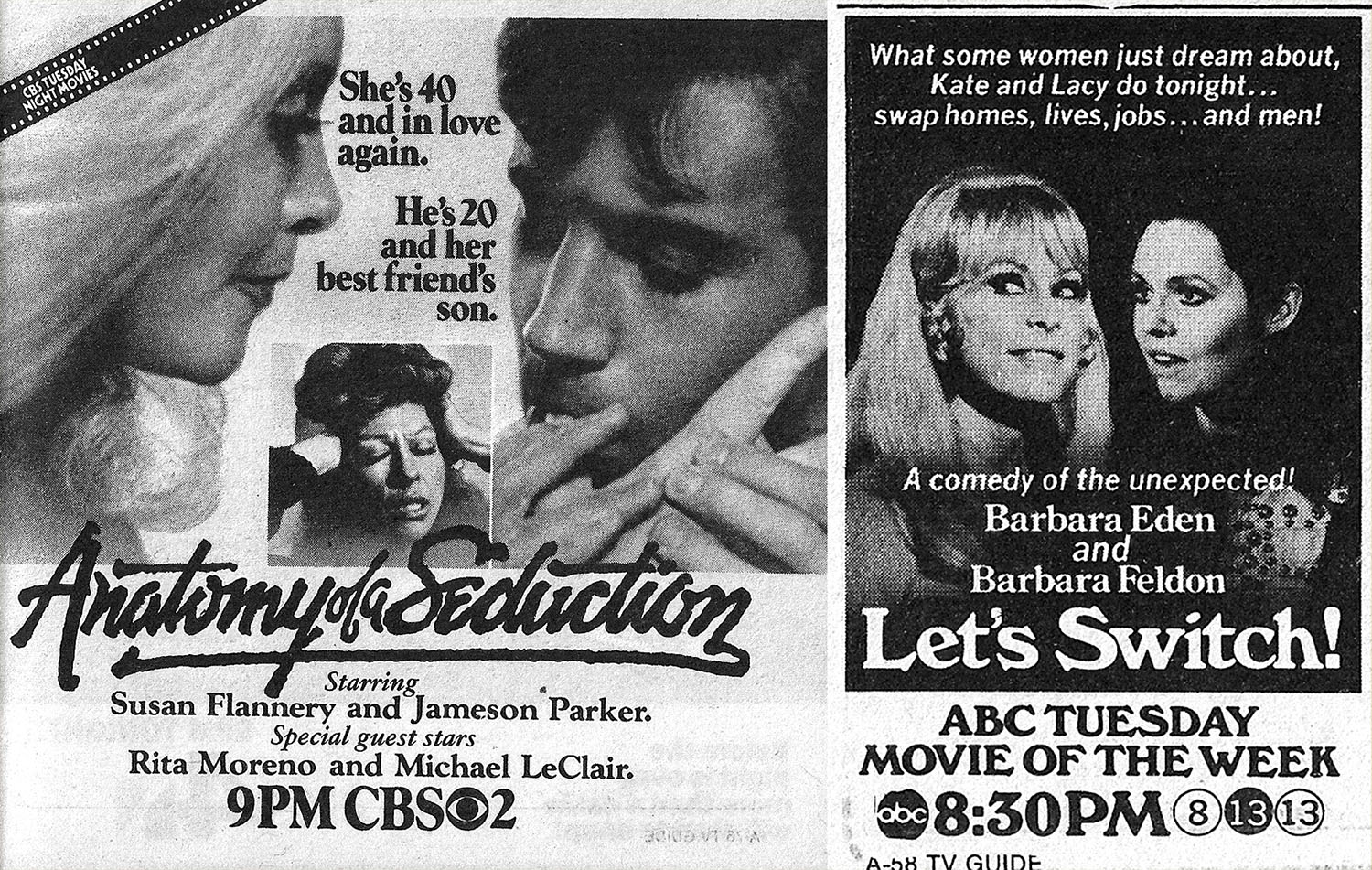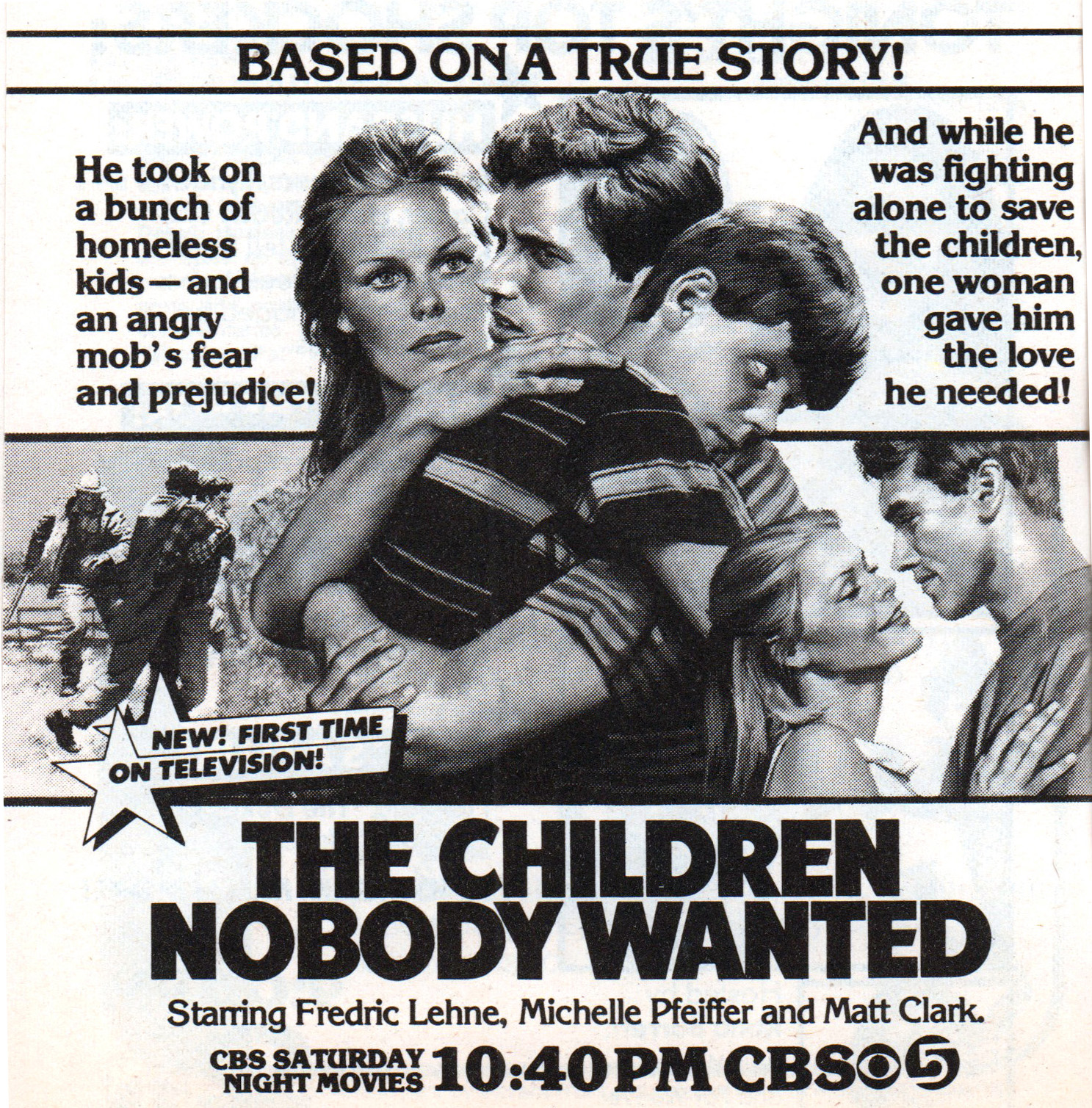 Note, we've covered this topic once before.  For more on Made for TV Movie advertising like the one above, check out: Vintage TV Movie of the Week Adverts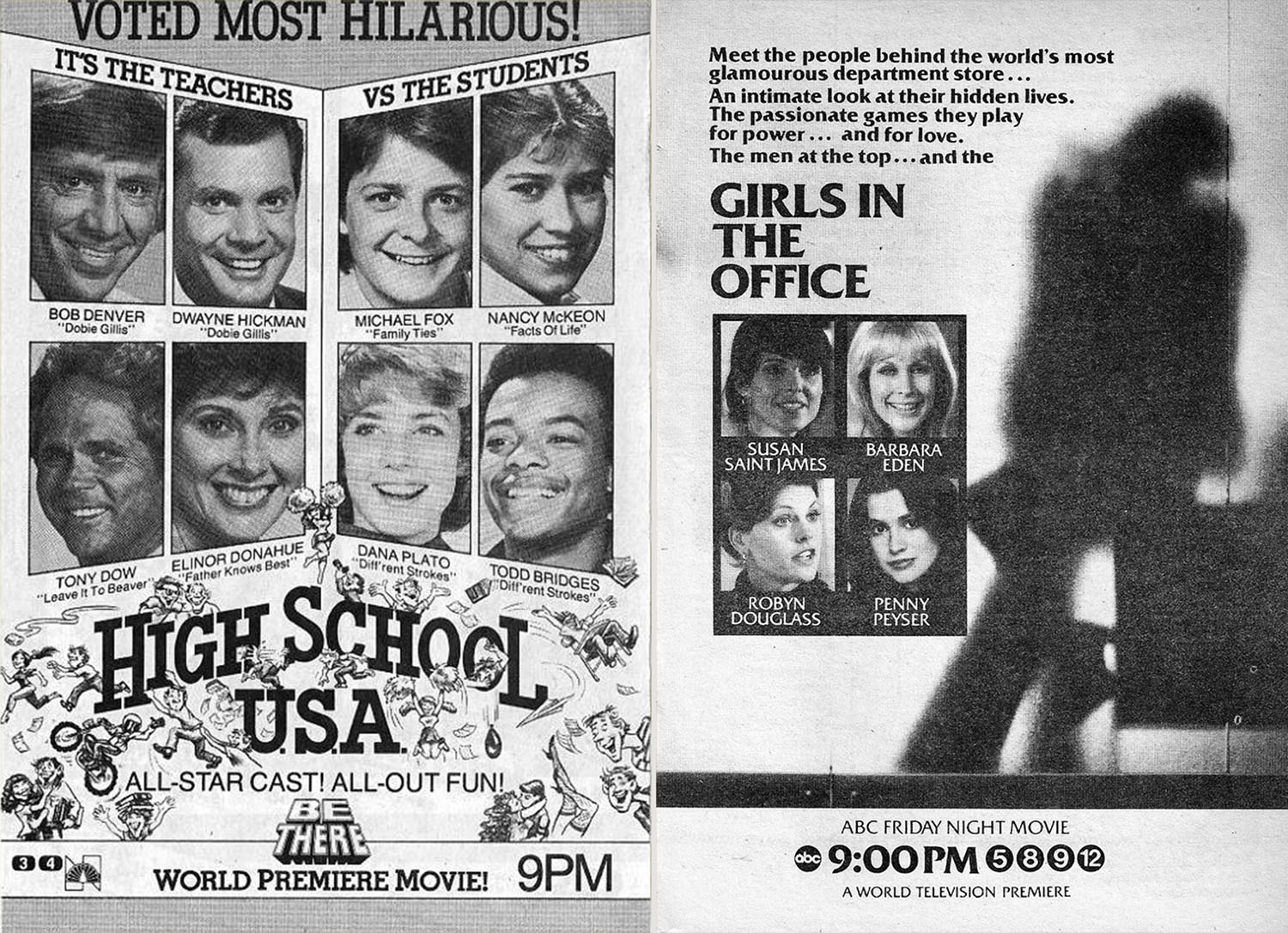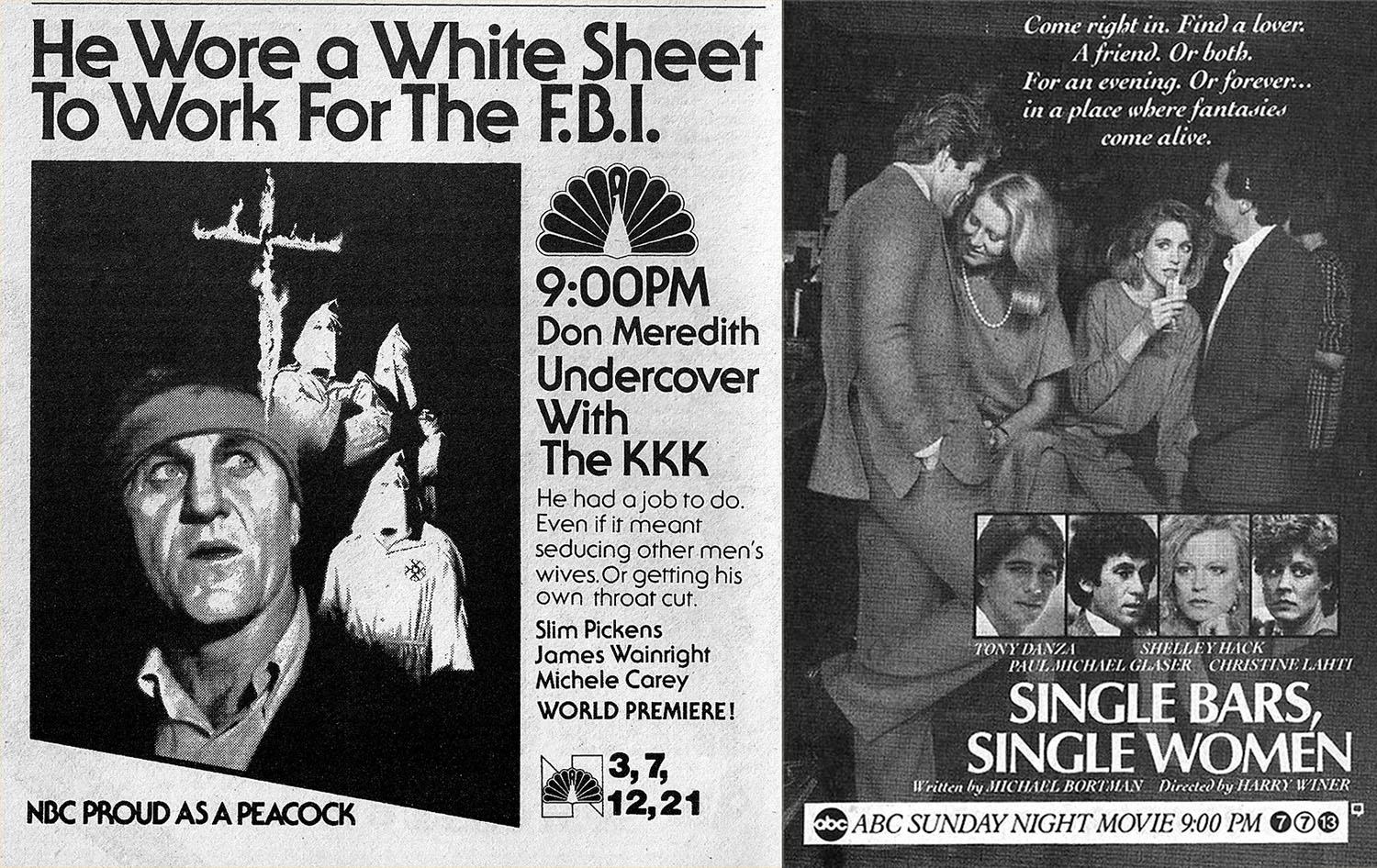 "Angel Dusted" – easily one of the worst titles for a movie, ever.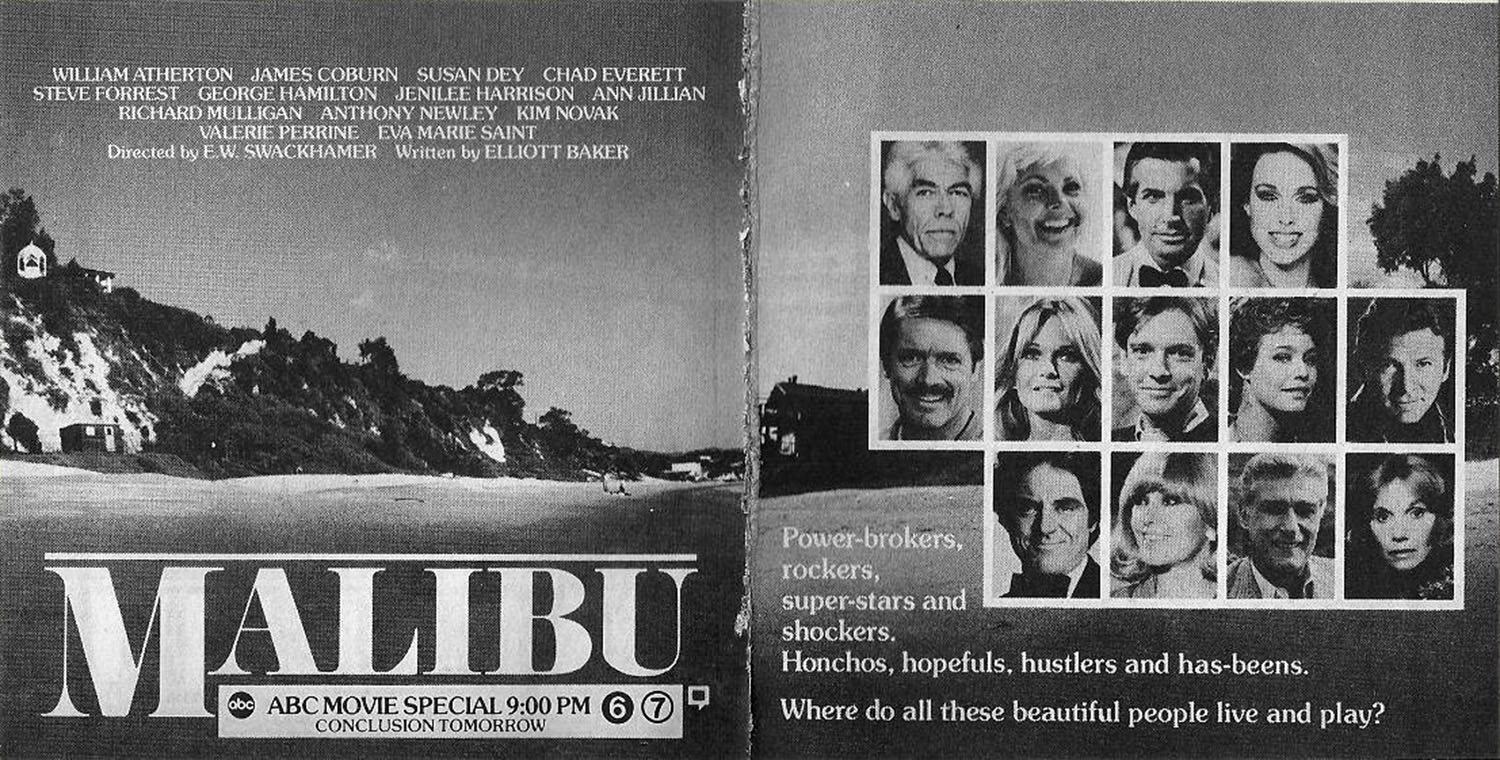 Malibu, a TV Movie from 1983, gets a four page spread in TV Guide, with a laundry list of C-List actors and actresses.  What else are you going to watch tonight – Love Boat or Mama's Family?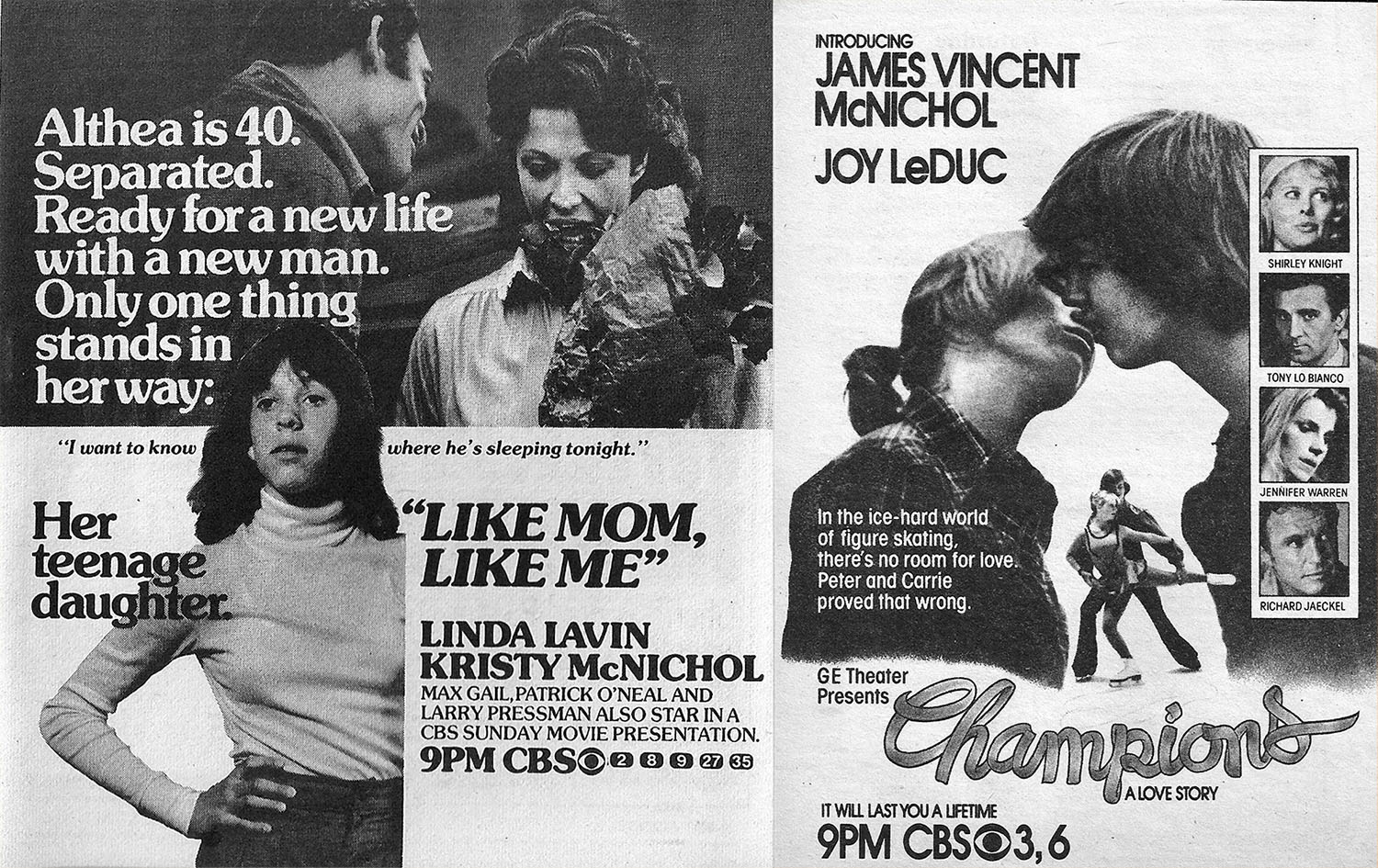 Boy, Tony Curtis had really hit the bottom of the barrel.  He's not even getting top billing above Shirley Jones of The Partridge Family.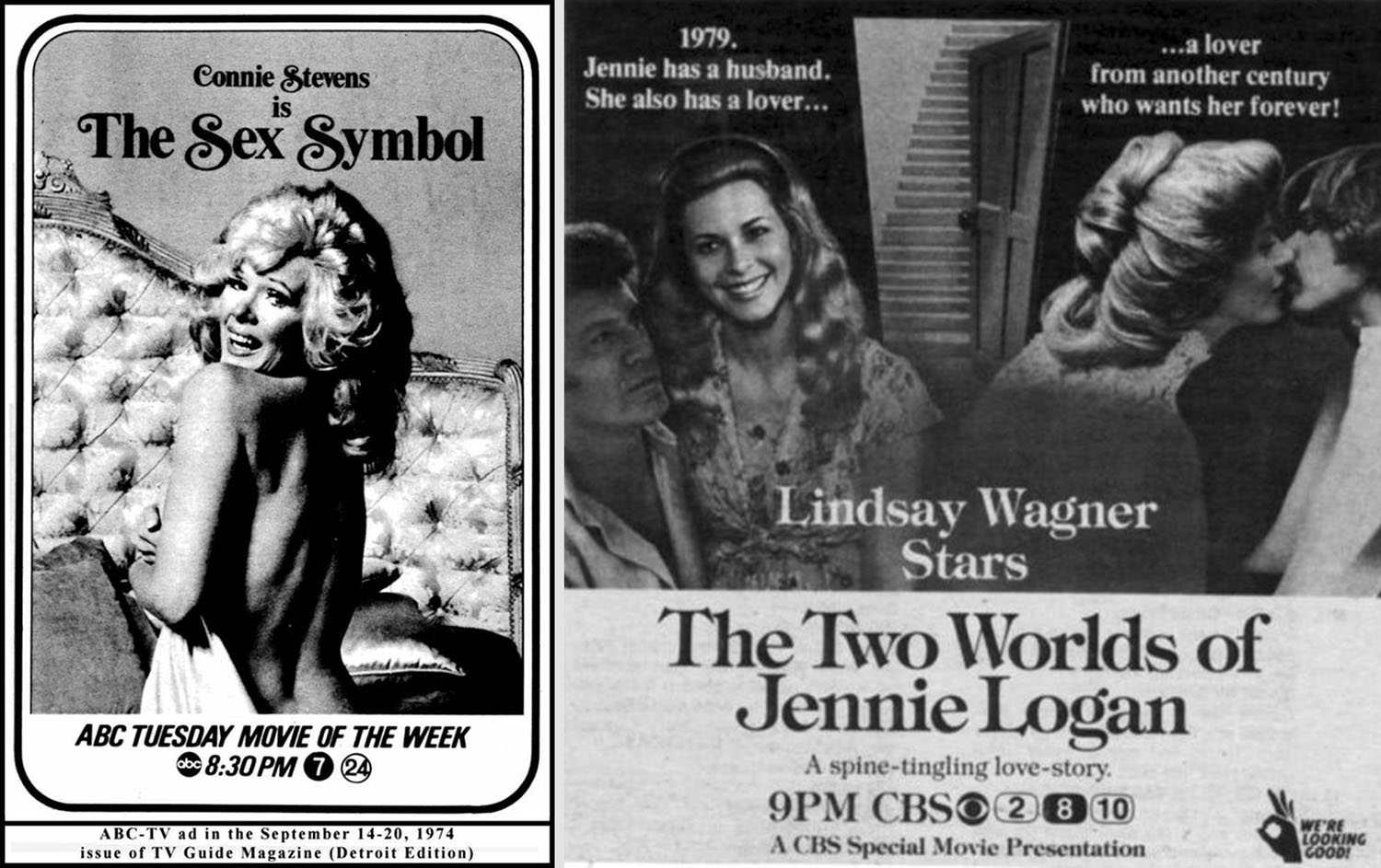 "The Sex Symbol", an uber-awful TV movie from September 1974 starring Connie Stevens, loosely based on the life of Marilyn Monroe.  Also, the 1979 time travel classic starring the Bionic Woman, Lindsay Wagner.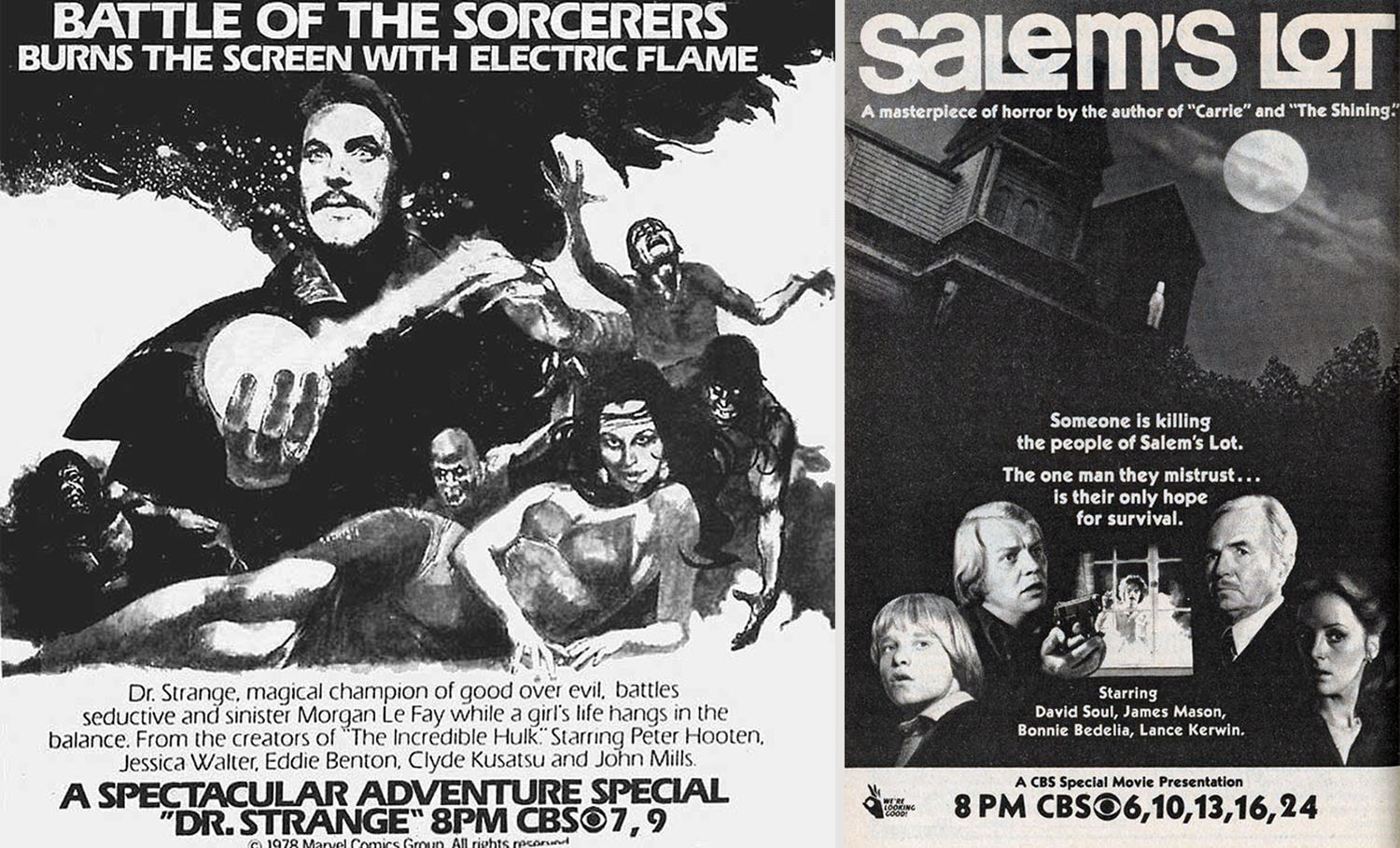 (L) Back before Marvel had big budgets and any sense of standards, they released several godawful TV movies, including this one starring Dr. Strange in 1979. (R) There have been several damn good Stephen King Made-for-TV movies including: Salem's Lot, Storm of the Century and the original It.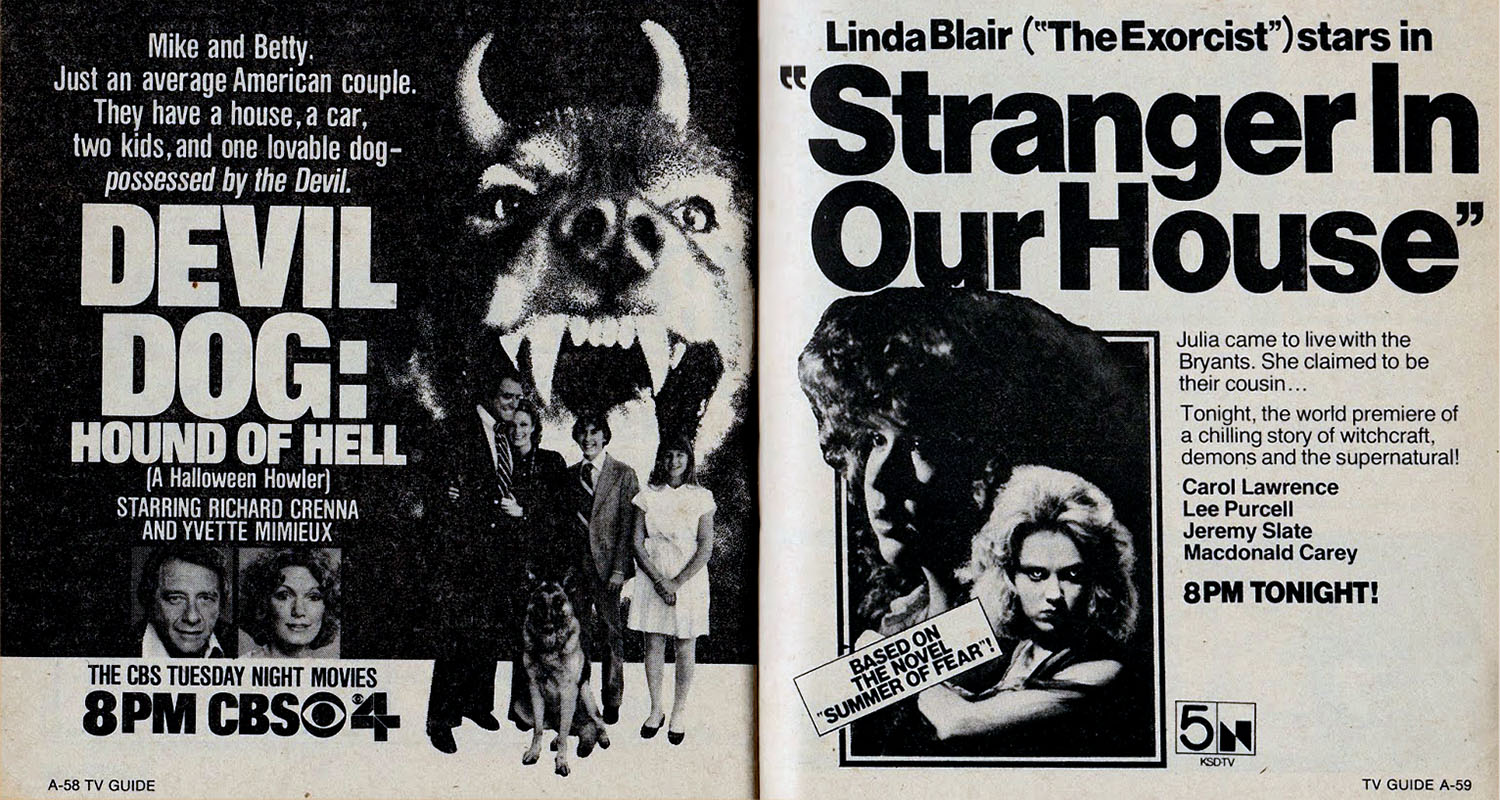 A couple great Made-for-TV Movies for the Halloween season of 1978.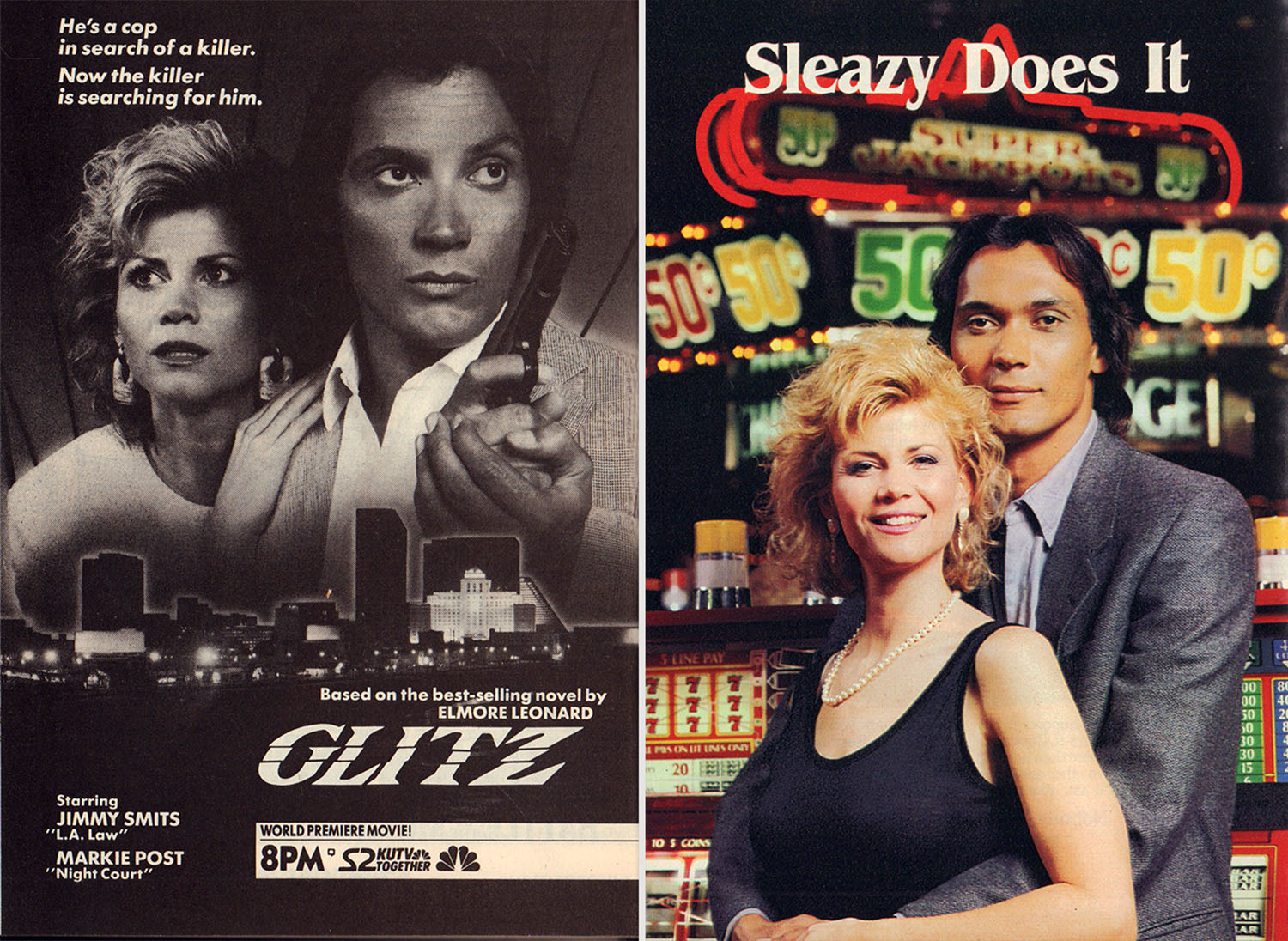 TV movies would get that extra-hype via special sections in the week's edition of TV Guide, not to mention endless promotions on the network.
Ugh.  By 1989, the TV movie had become just grabs for Emmy's; saccharine and sensationalist.  Soon, the Lifetime network would fill its schedule with junk like this, and the major network TV movie, for the most part, went bye-bye.