Ansel Adams once said, "You don't take a photograph, you make it." Michael Prince has been making photographs over the past twenty years producing some of the most original, astonishing, and truly beautiful images ever put on photographic paper.
Prince is a photographer and filmmaker based in Scotland. His work ranges across landscape, portraiture, and photo-journalism though his main interest is landscape and light. He works with medium and large format film cameras and more recently has been experimenting with a 10×8 pinhole camera.
He uses a variety of film stocks from Infrared to the classic Ilford and Kodak black & white films.
"I enjoy the whole process from loading the film to processing and producing silver gelatin prints in my darkroom," he told Flashbak.
Prince studied graphic design at Leicester Polytechnic, graduating with a B.A. (Hons). He became a graphic designer at Scottish television, before progressing onto directing and producing for STV, BBC, and Channel 4. Throughout this time, Prince was rarely seen without a camera in his hand making pictures of almost everything that he saw.
His first photographic book and exhibition Good Night George, documented the last days of the 'legendary' George Hotel on Buchanan Street, Glasgow. He then began producing landscape and portrait photography, with much of his work included in exhibitions, catalogues, and books.
Prince's most recent exhibitions have been Workhorse–The Clydesdale of Flanders Moss and Slow Light an exhibition of Prince's 4×5 pinhole landscape photography.
'Working alone in the landscape with the challenge of finding a new location is a great part of the attraction. I'm always recce'ing, always searching. I can usually tell fairly quickly if a viewpoint or composition will work for me or not. More often not.
'Waiting for the interesting conditions , I prefer if I can to isolate the subject matter – a tree, an old farm building, a rock formation, a Clydesdale horse in the landscape. I've learned to be more discerning and disciplined – film has that effect – to look more, to shoot less, to stay closer to home.'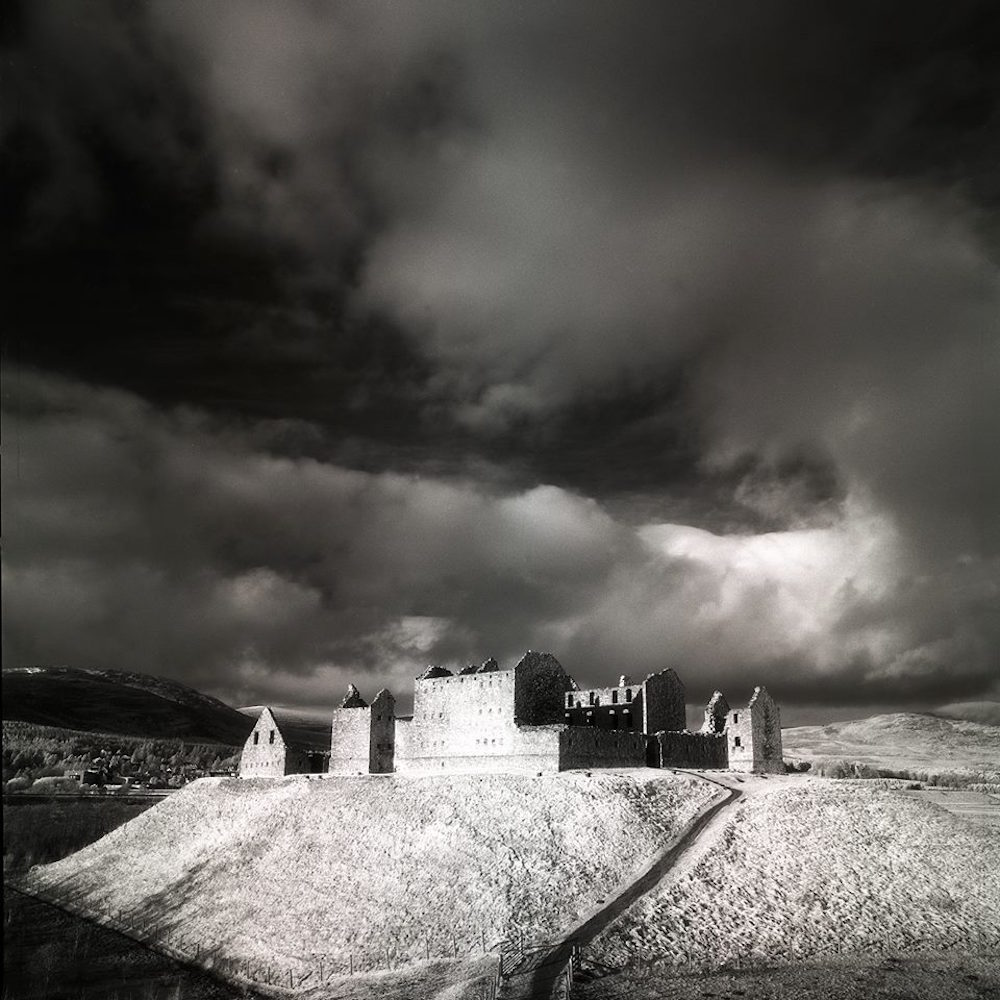 All pictures copyright Michael Prince used by kind permission.