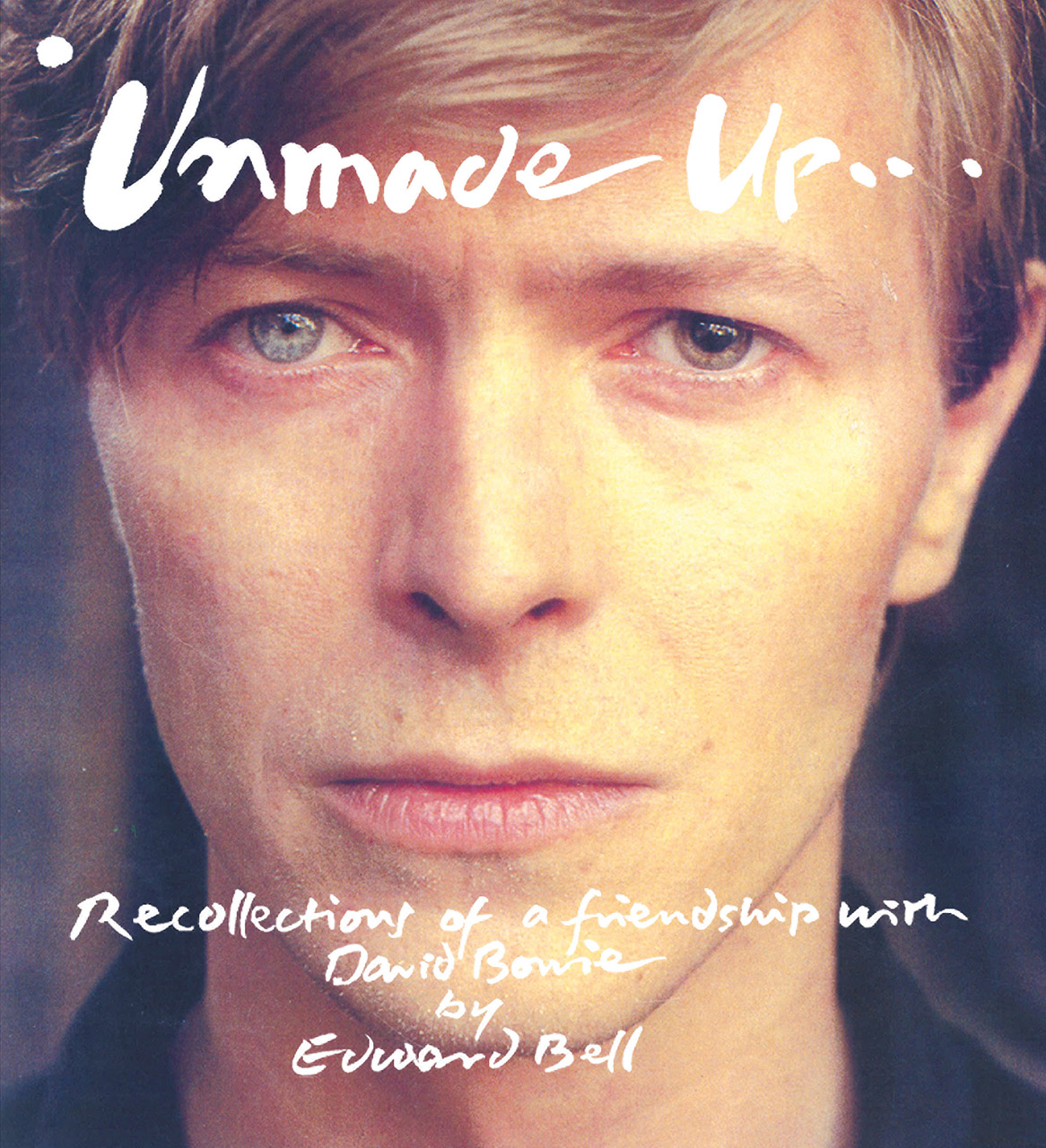 "I, too, had to maintain a certain degree of detachment, and indeed to want and expect nothing of him; the paradox will always remain that, if David Bowie had not been David Bowie, then David Bowie and I could have been friends."

– Edward Bell, 2017
Edward Bell first encountered David Bowie when the rock chameleon turned up unexpectedly at a private view for the British visual artist's first exhibition in 1980.
They last spoke in 2013, a few years before the musician/performer's untimely demise. In the intervening period Bell and Bowie hung out in London, Venice and Los Angeles, collaborated on record sleeve projects and maintained sometimes sporadic contact, via a Swiss letter drop address and out-of-the-blue phone calls.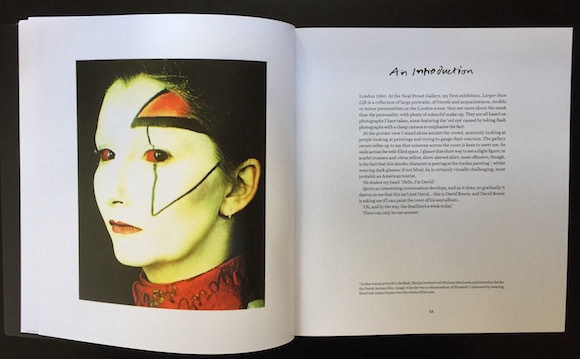 The story of their unusual acquaintance across the decades charmingly unfolds in Unmade Up…, published as a series of vignettes in a richly illustrated volume this summer .
Soon after their first encounter at Neal Street Gallery, Bowie commissioned from Bell the cover artwork for his 1981 LP Scary Monsters… And Super Creeps.
Bell had studied painting at Chelsea School Of Art and photography at the Royal College; not only was Larger Than Life his first show but it also opened the then-new gallery. Bell freely admits he didn't know much about the singer when introduced that night by fellow photographer and another Bowie collaborator, the late Brian Duffy.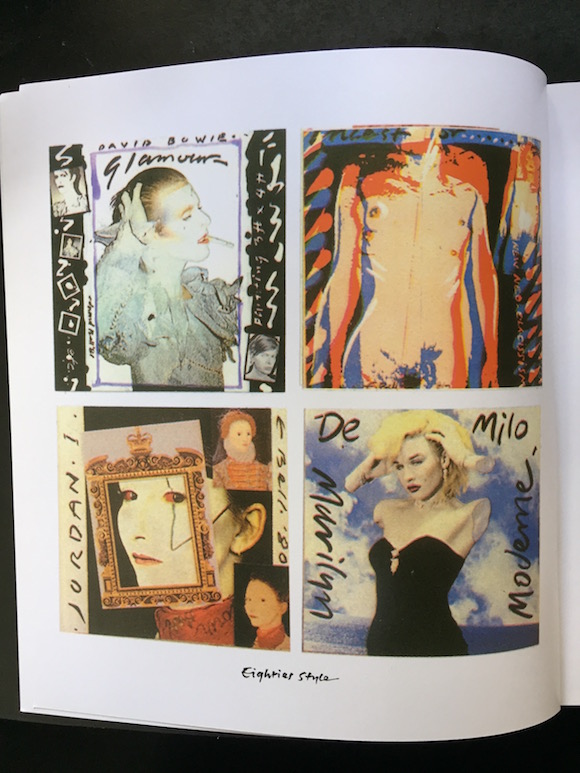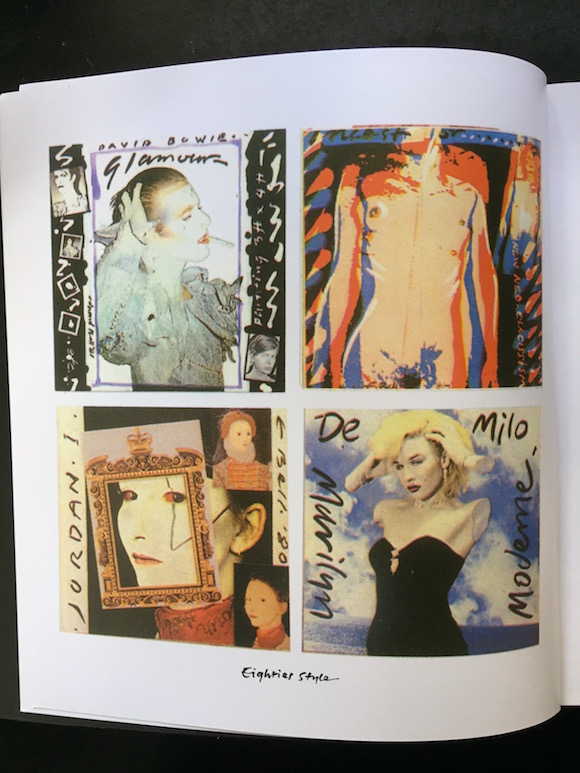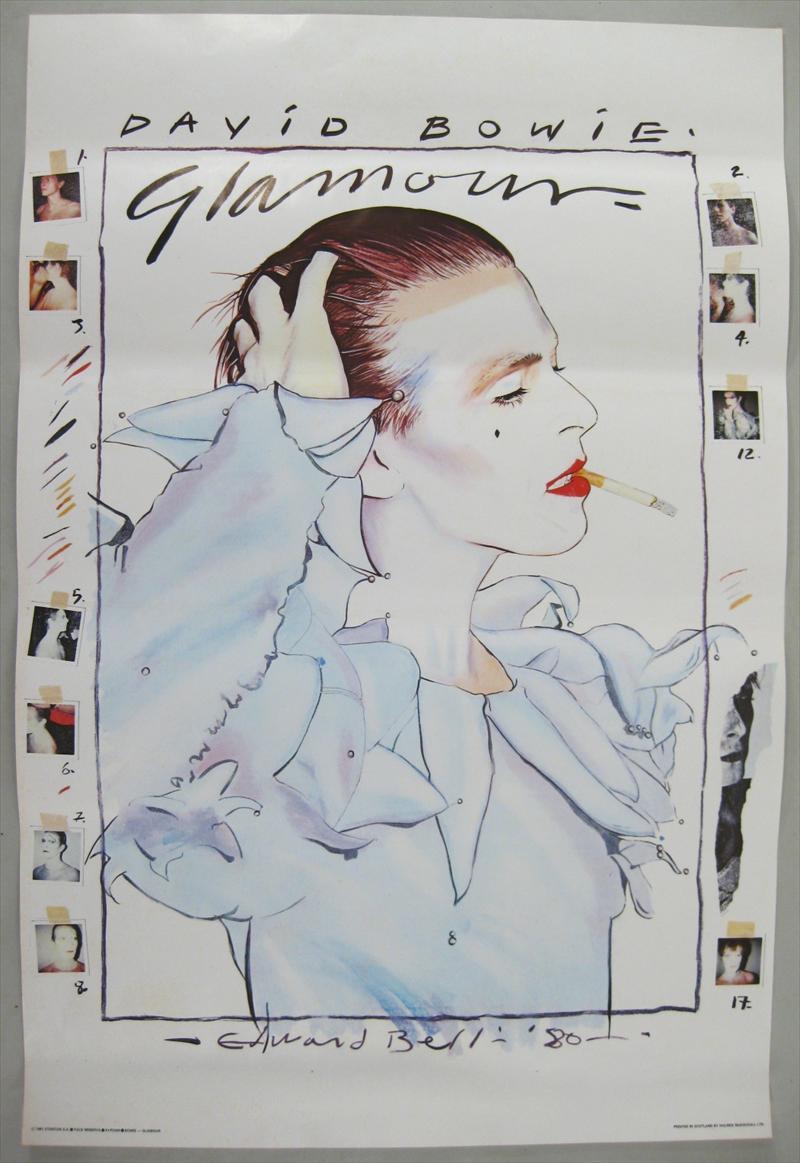 "I was never part of any set, so that show was made up of portraits of people who were around at the time," says Bell down the line from his home on the Shropshire/Wales borders. "I wasn't technically-minded; instead of getting the lighting and everything else 'right' I tended to colour photographs, change the background and do a bit of montage. Eventually I started to paint from the photographs I'd taken."
Bell was struck by Bowie's uncanny presentational abilities as a portrait subject. "It was like dancing, where your partner is predicting the next move," says Bell. "When you're taking photographs you're supposed to be the one in charge. I'd think 'He should turn a bit to the left' but before I could say it he would do that, to just the right degree. It was magic."
And so Bowie became a regular visitor at Bell's Earl's Court basement flat/studio, where they listened to music and discussed art and fashion. Occasionally the pair would adjourn to Bell's local or the Chelsea Arts Club, where they were joined by Derek Boshier, who designed the sleeve of 1979's Lodger and was at the time giving Bowie painting lessons. Bell also recalls a visit to Derek Jarman's flat to discuss a film project.
In the 80s, Bell admits, he became addicted to heroin, but relocation to Italy aided a full recovery and in 1989 he and Bowie became reacquainted after a chance meeting in Venice. Fast forward a couple of years and Bell was commissioned to provide the artwork for Tin Machine's second album, spending time in LA around Bowie and his bandmates.
Over the course of the 90s and 00s Bell sent occasional letters and images to a 'secret' address in Switzerland, and though there was never a response, he later found out that they had all reached their destination.
"Instead [of writing] he would, completely out of the blue, telephone," writes Bell. "Years might even pass, then I'd be shopping at Tesco, or digging a vegetable patch on the west coasts of Ireland, or sitting on a Welsh hilltop painting a sky, when the mobile would ring:
"'David'
"'David who?… Oh, that David.'"
I can't recommend Bell's book enough. Get your copy today – Unmade Up… Recollections Of A Friendship With David Bowie is available here.
See more about Marcus Thompson's film Edward here.
**Thanks to the great London gallerist Jonathan Ross for hooking me up with Edward.