Here's another supply of advertising from Christmases past.  Don't forget to check out last season's edition: Mad, Sexist And Above All Brilliant Vintage Christmas Ads (part 1).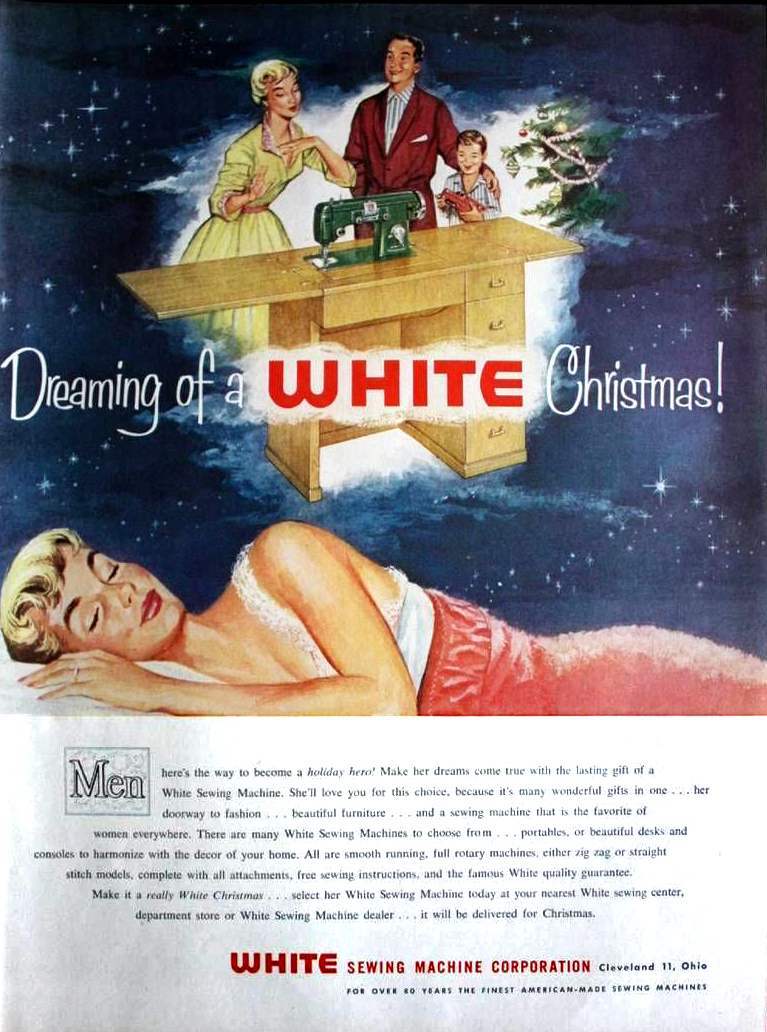 In 1956 women had late night fantasies of being gifted a sewing machine.
Dad decided that only a $245 camera would do…. this is a 1932 advert.  That's $4,246 in today's dollars!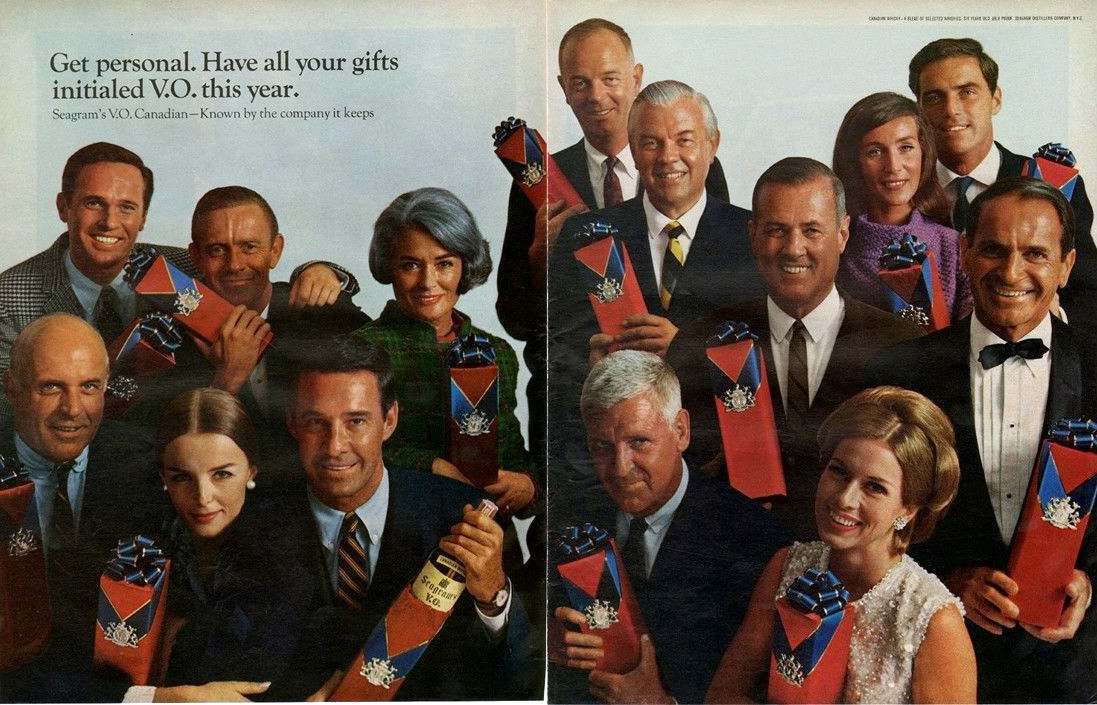 The 1965 Class of Alcoholics Anonymous.  Perhaps, the choice of graduation gifts could've been more thought through.
Yes, the doll is immensely unnerving, but the young Brook Shields is amazing.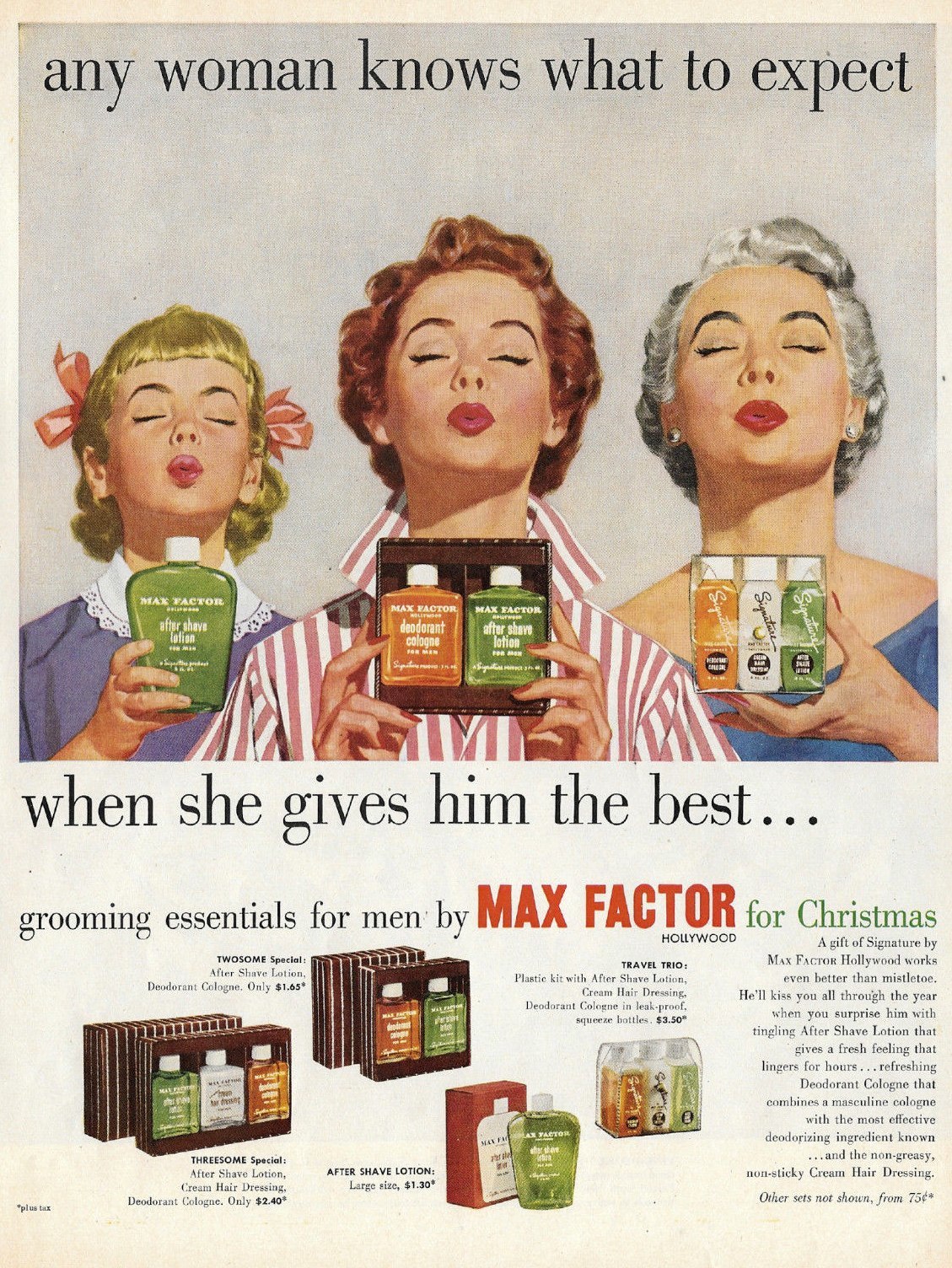 Having a little girl in the picture just made things creepy.
Yes, since Biblical days, the rite of manhood has been the sacred Gifting of the Typewriter.   This advert is from 1976 – it wouldn't be long before the typewriter would go the way of the abacus and daguerreotype.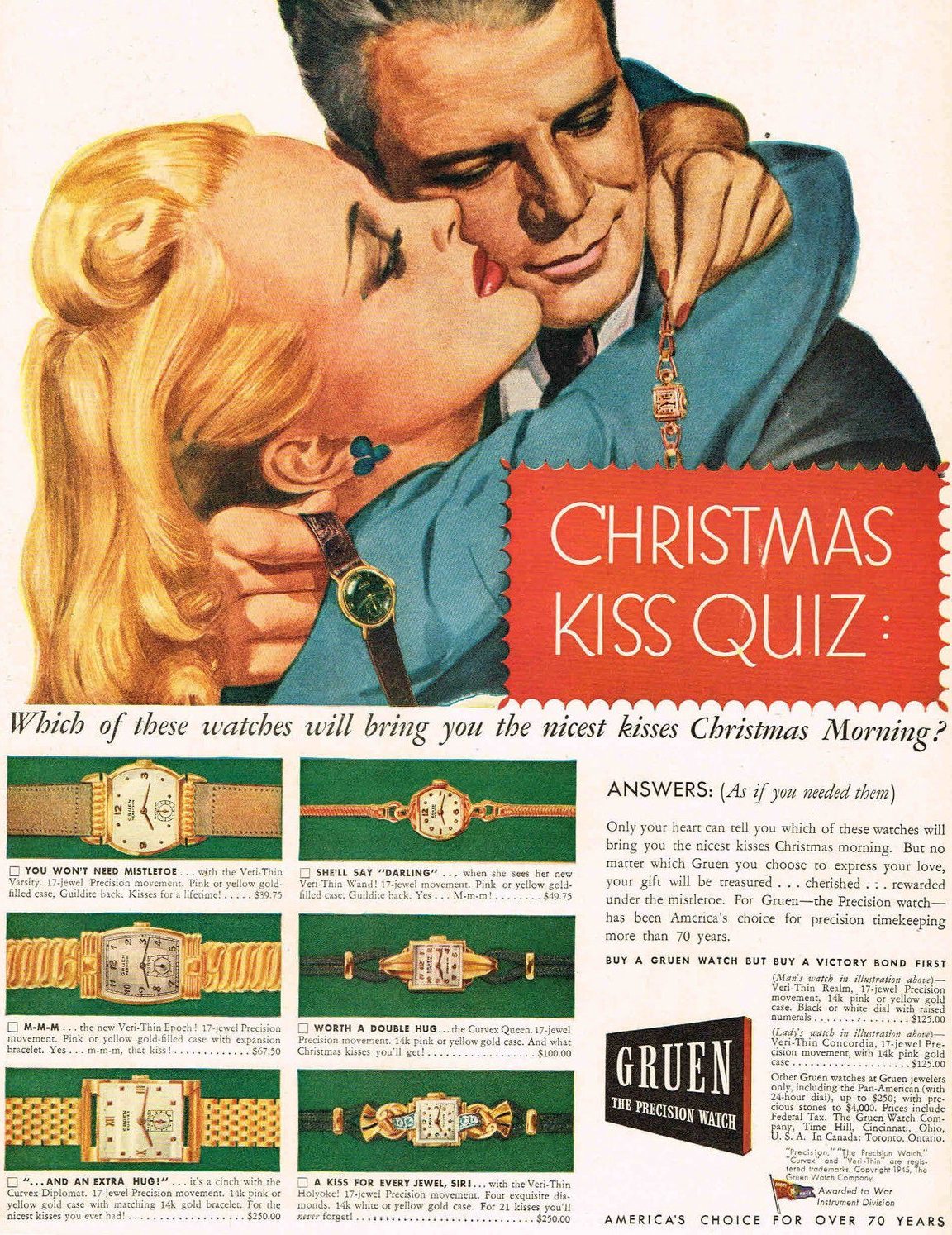 Which one's the best?  Hmmm.  The "extra hug" and and "kiss for every jewel" (and she'll call you "sir" watches are nice.  But, I'll have  the "one [censored] coming right up" watch instead.
That knowing look from Kris Kringle is a bit troubling.  I suppose Santa has needs too.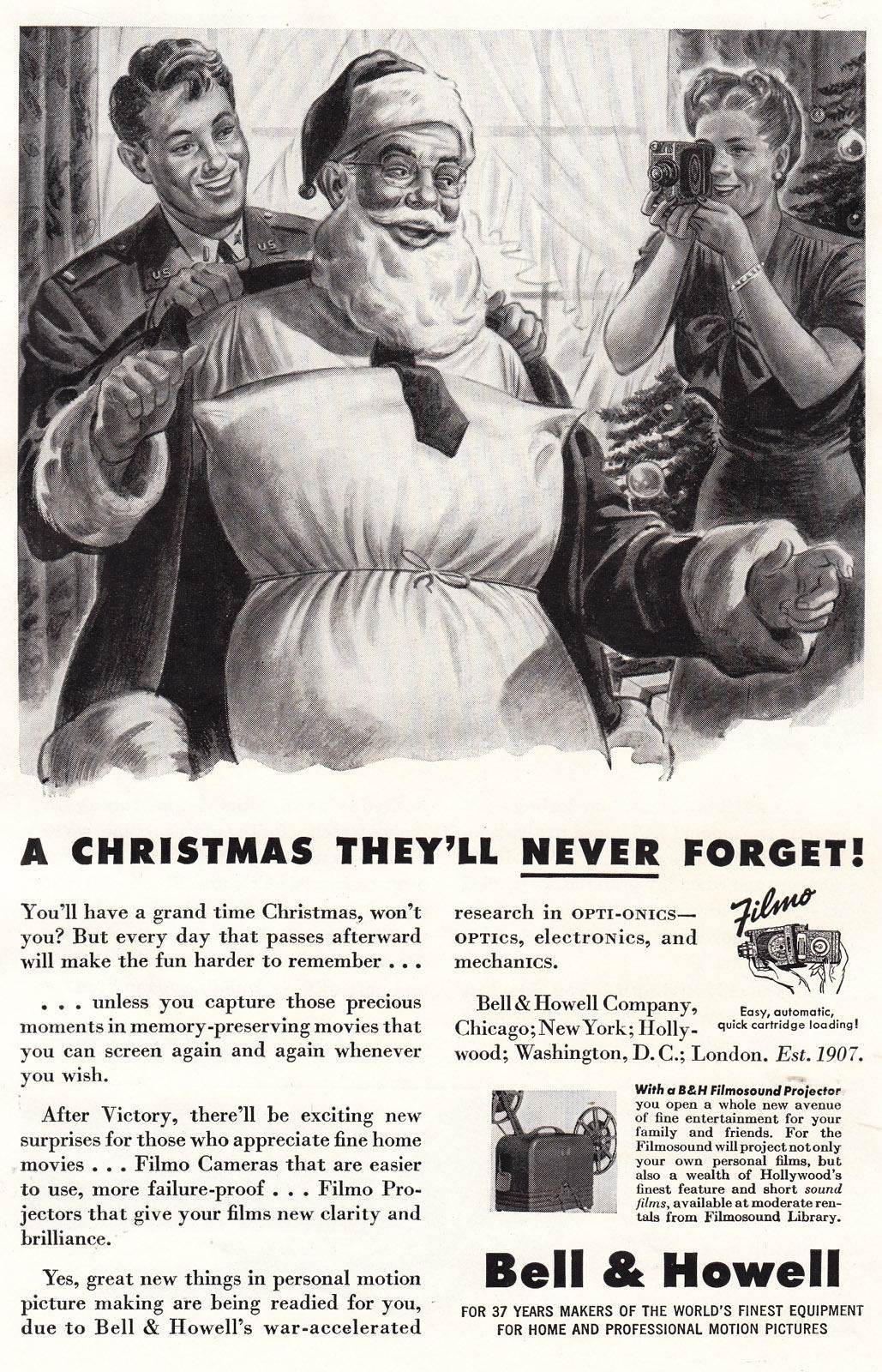 Kids – look away!  There is a Santa Claus… despite how this irresponsible 1944 advert looks.  Bell and Howell are dicks.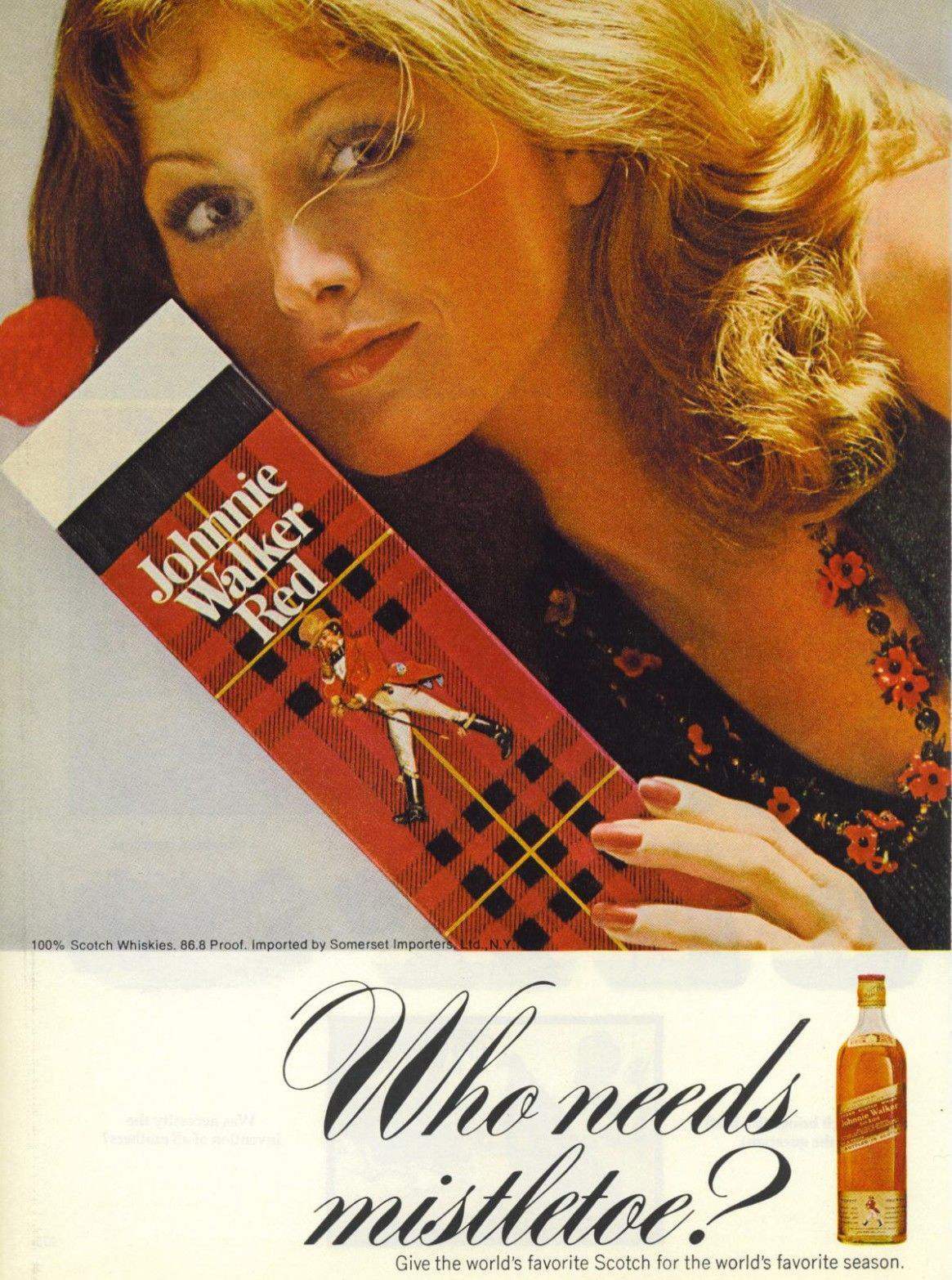 Who needs mistletoe when you've got Scotch whiskey.  A bit troubling.  But point made.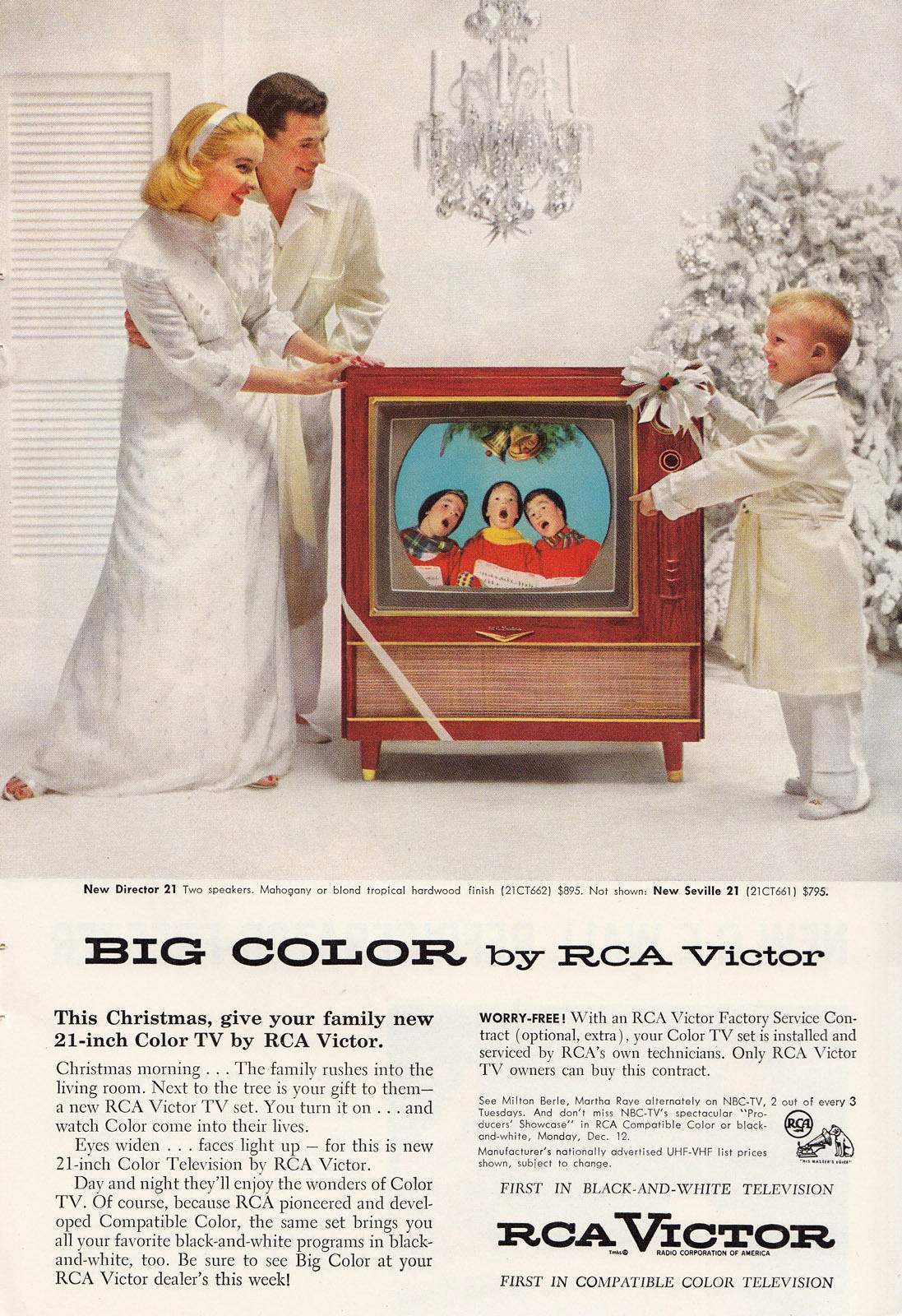 Everything's so white….is this what Christmas looks like in Heaven?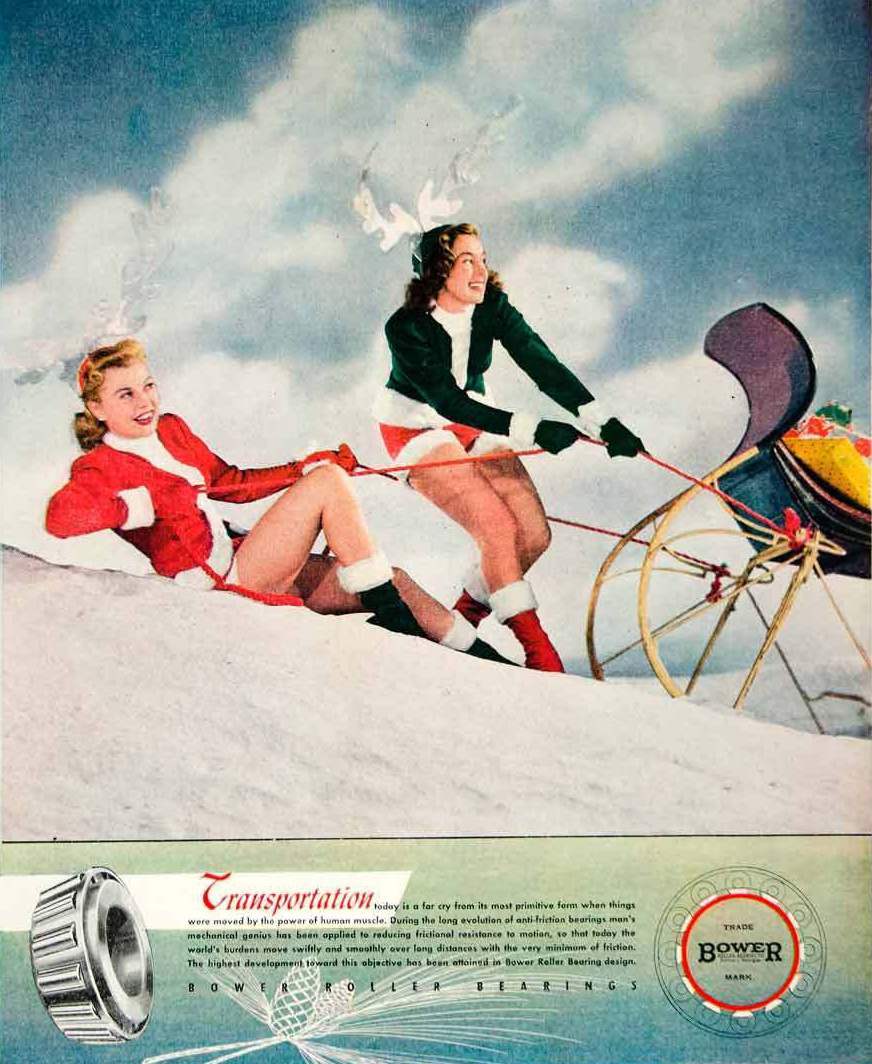 1946 Ad Bower Roller Bearings advert…. strange that there would even be an advert for roller bearings in the first place.  Even stranger it would feature girls in sexy Christmas costumes.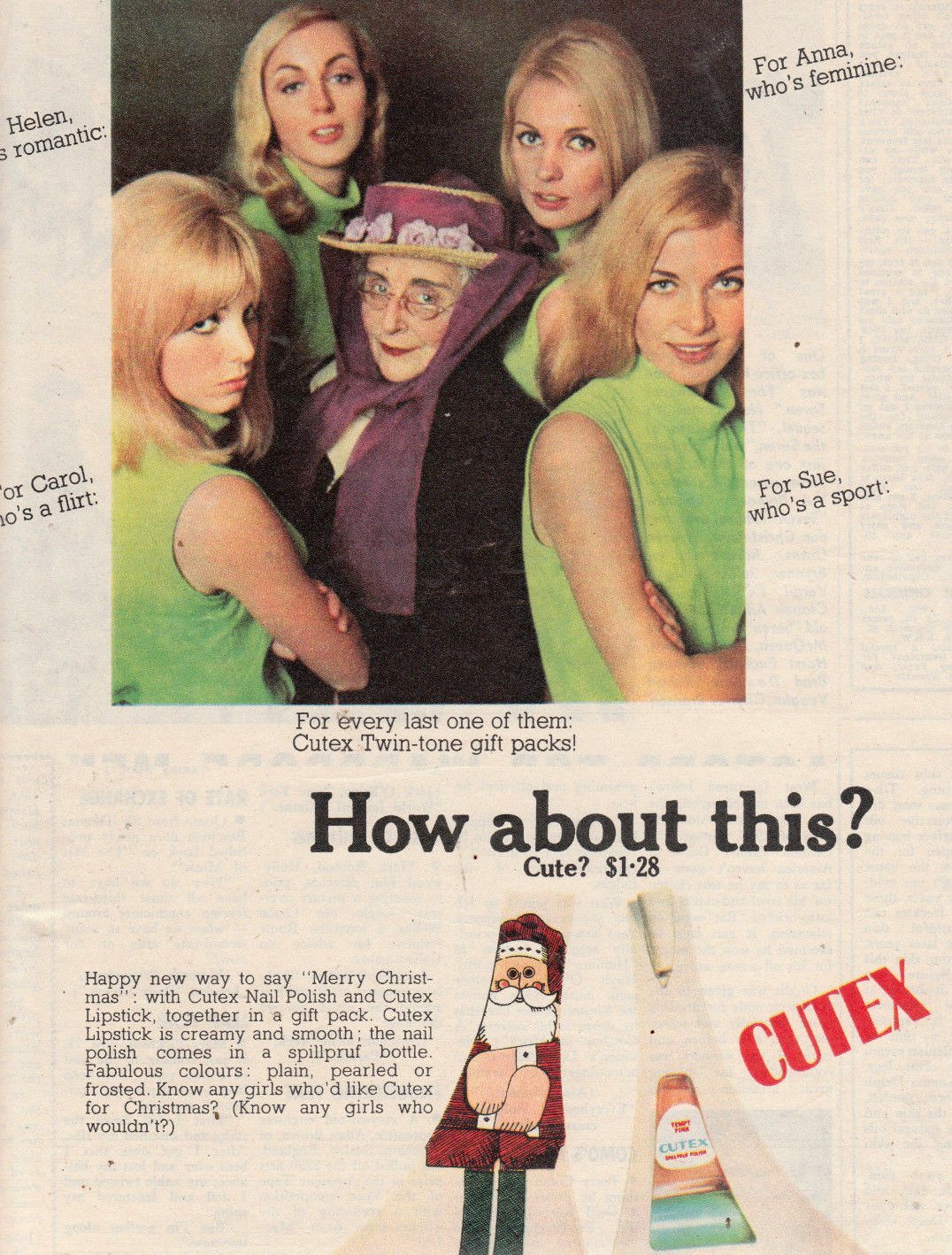 Okay, we've got Helen, Carol, Anna and Sue covered…. but what about Mabel in the middle?
If she's the one actually buying the gifts, it seems a bit odd she'd call them "romantic", "a flirt" and "feminine"…. so what's the story here?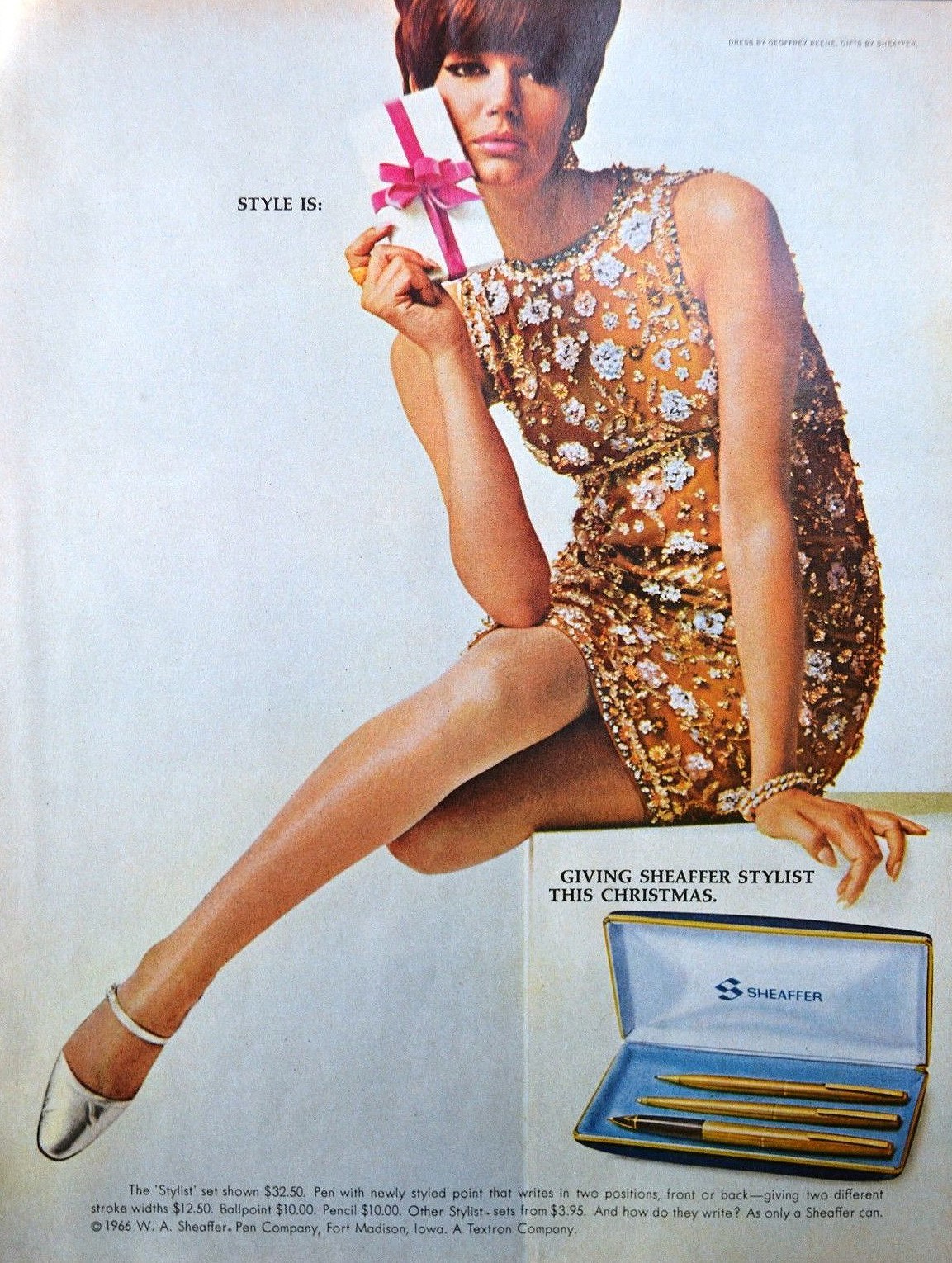 Admittedly, ball point pens aren't nearly as sexy when they're not being held by a mod honey in a miniskirt.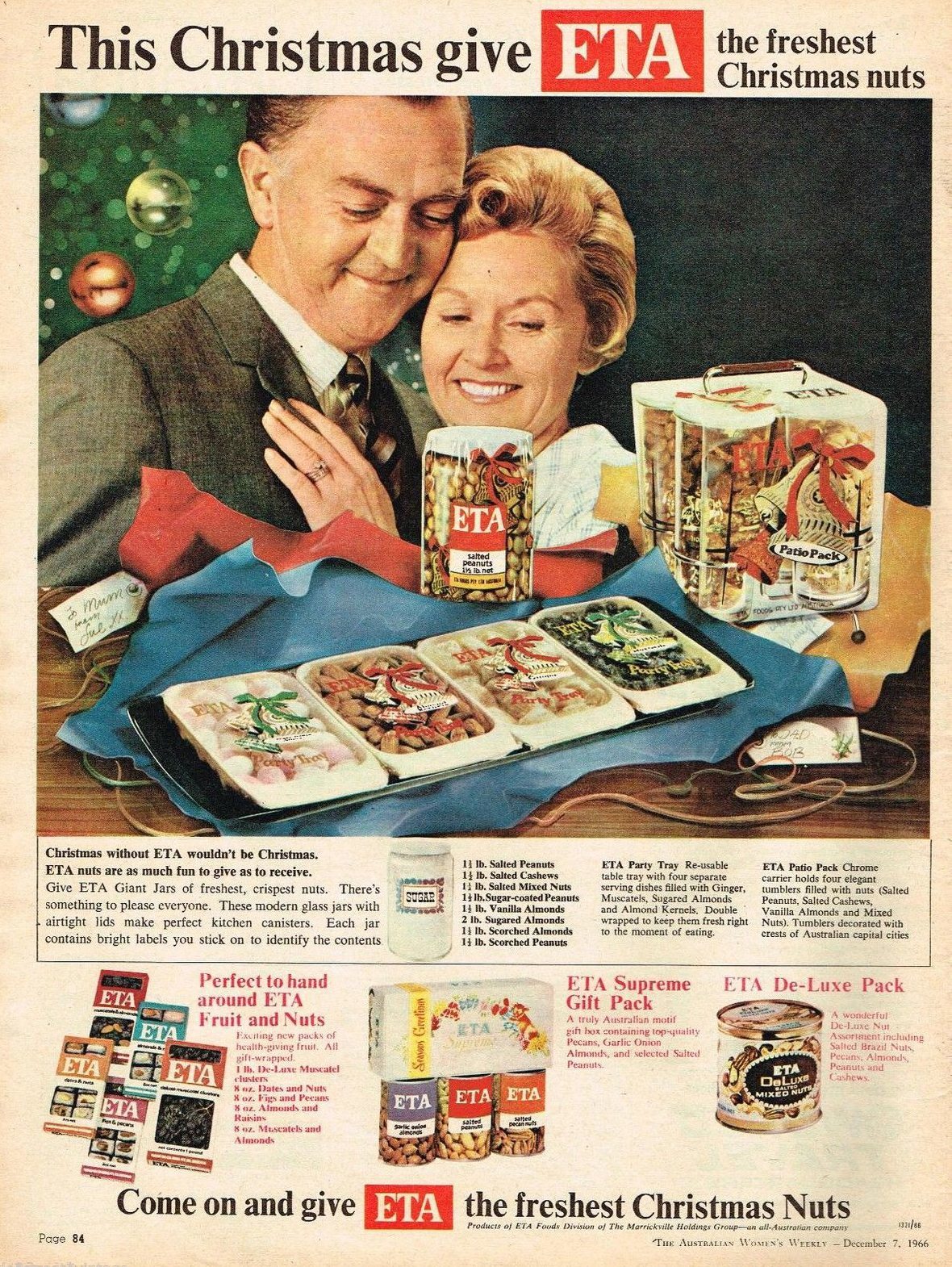 This couple literally seems on the point of tears over the sight of their gift of Christmas nuts.  Suffice it to say, this mom and dad are easy to buy for.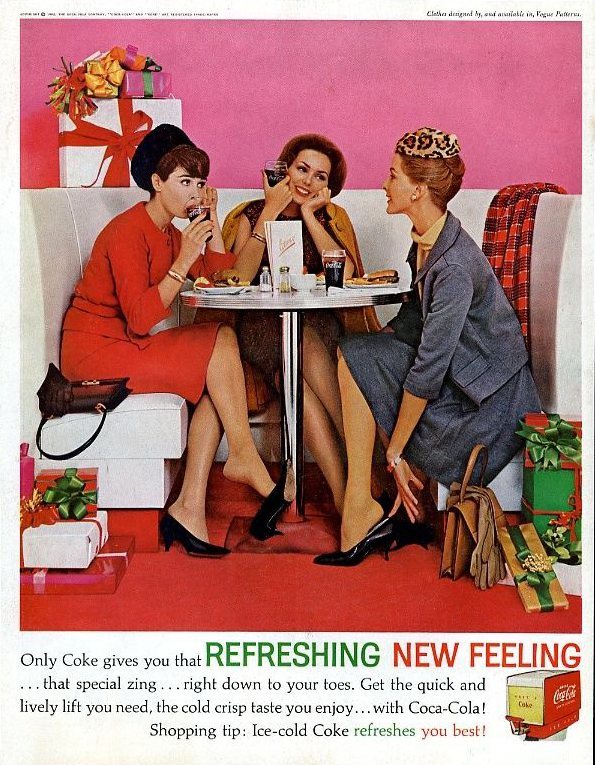 Supposedly, they stopped putting cocaine in Coca-Cola in 1903; however, this 1962 advert, proclaiming a special 'zing' down to your toes, makes me think it was a bit later.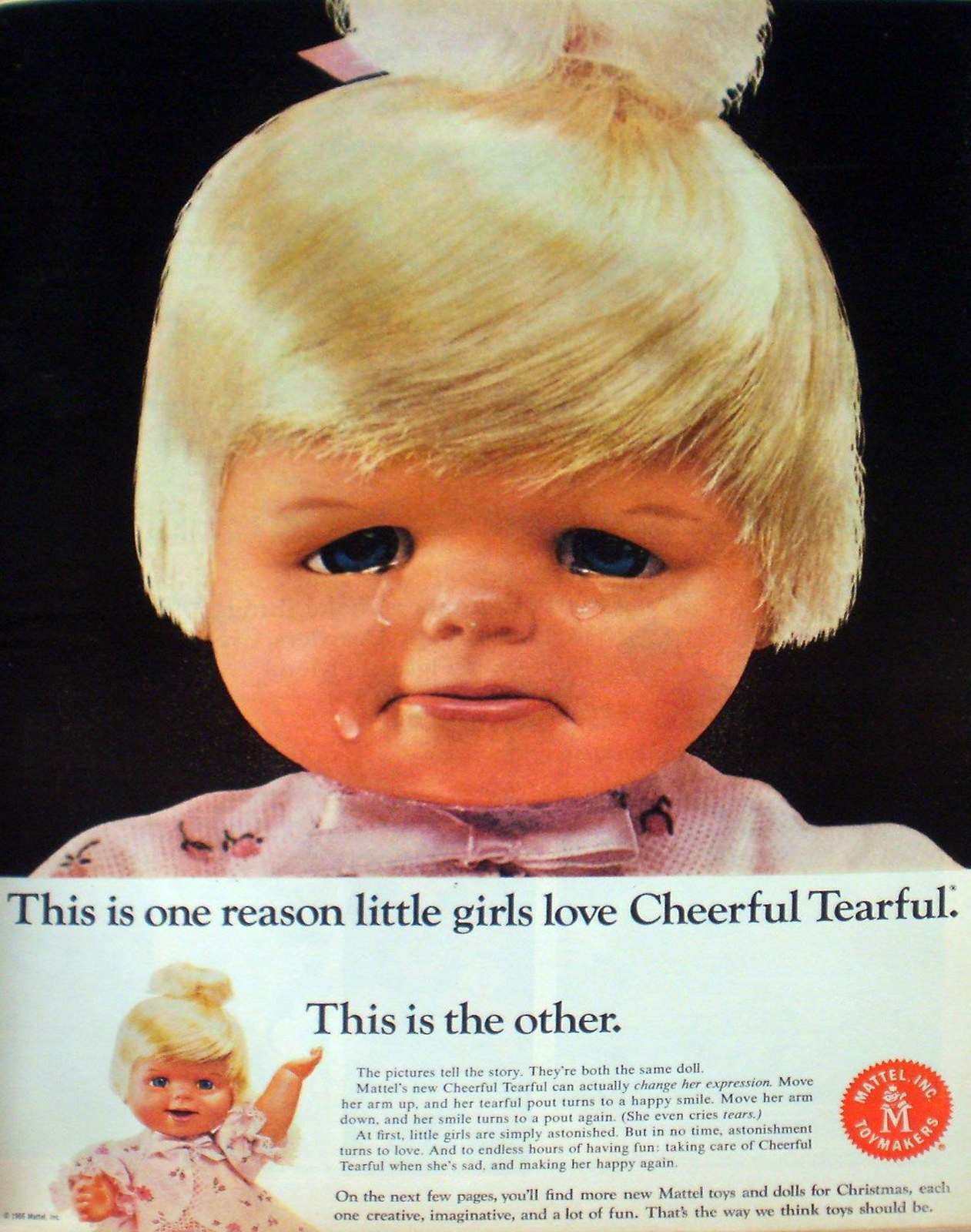 (Well, I'm utterly depressed.)   Now with real human tears!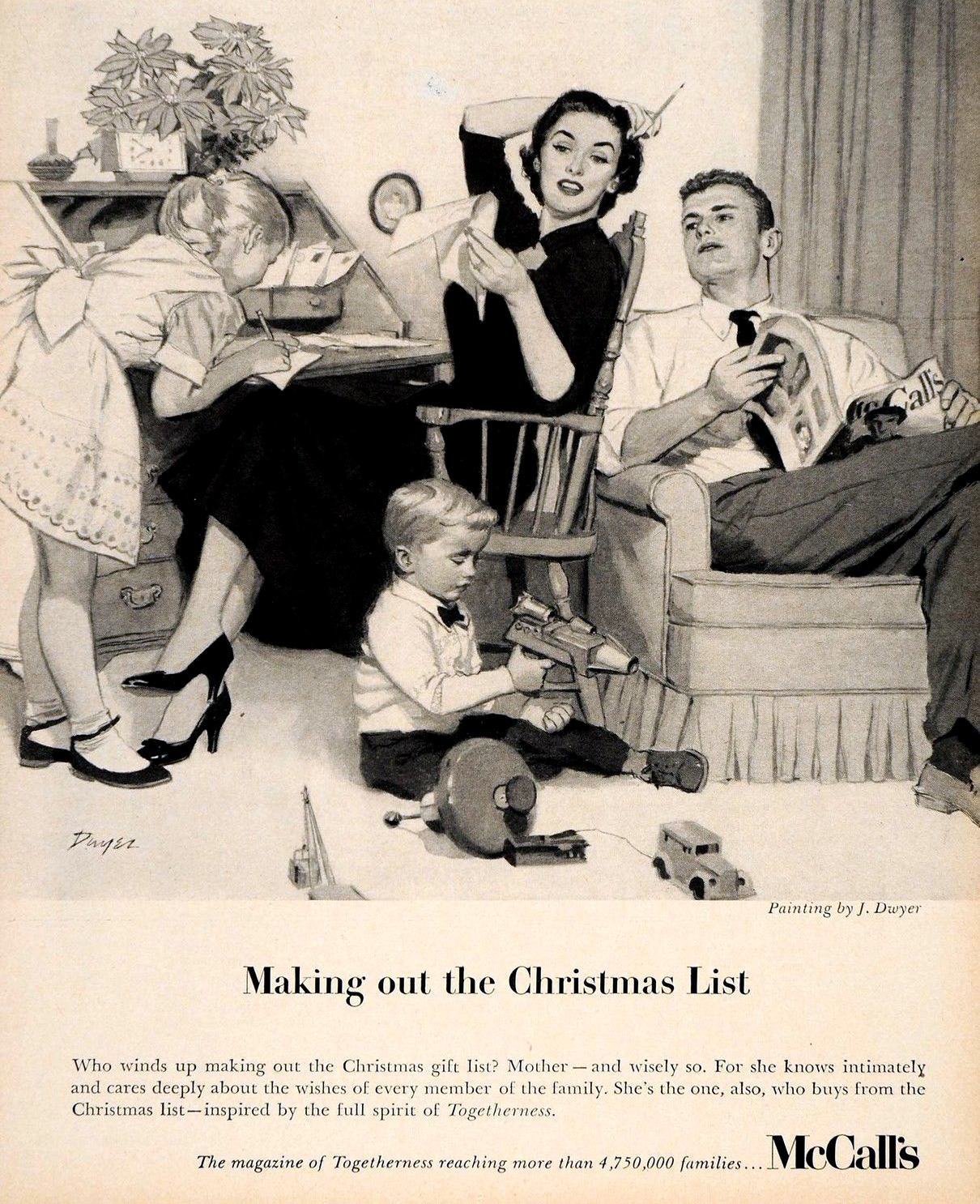 "Making out the Christmas list"…. but it looks like Christmas came early for Junior.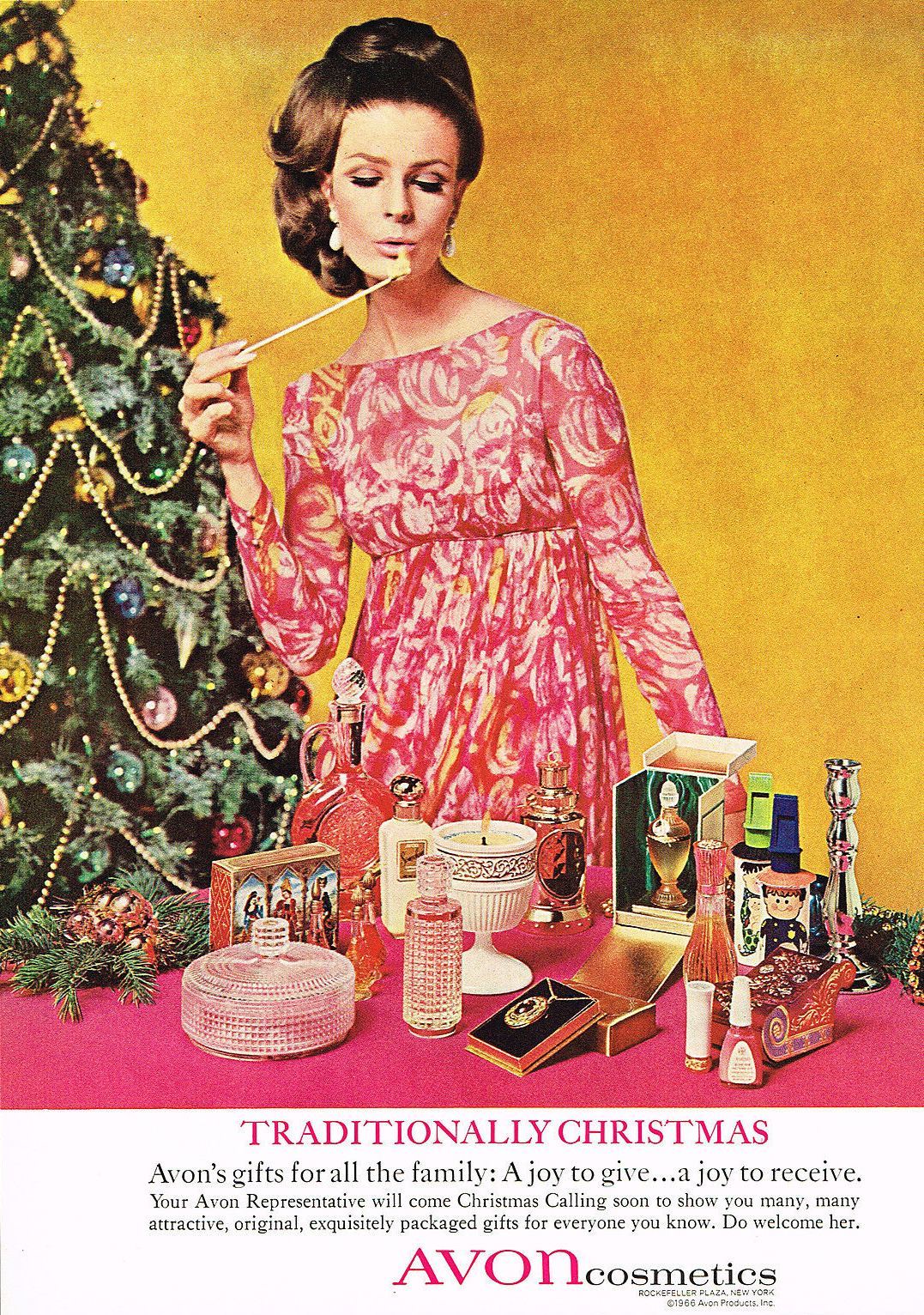 (wolf whistle) Christmas punk blowing never looked so sexy.