A sight to Gladden the heart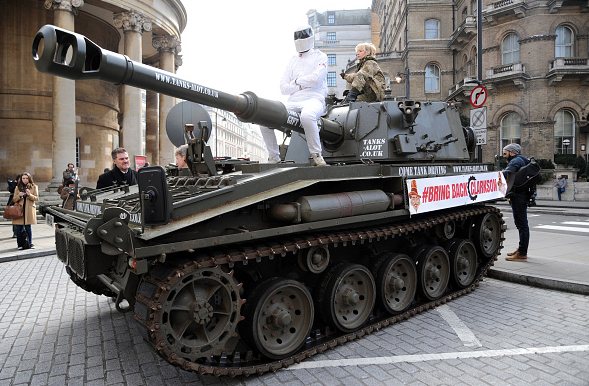 When angry Top Gear fans besieged the BBC and delivered a million-signature petition to have their leader reinstated, the Clarksonites commandeered a tank for the purpose. (Assuming, that is, that they did not already possess one for such activities.)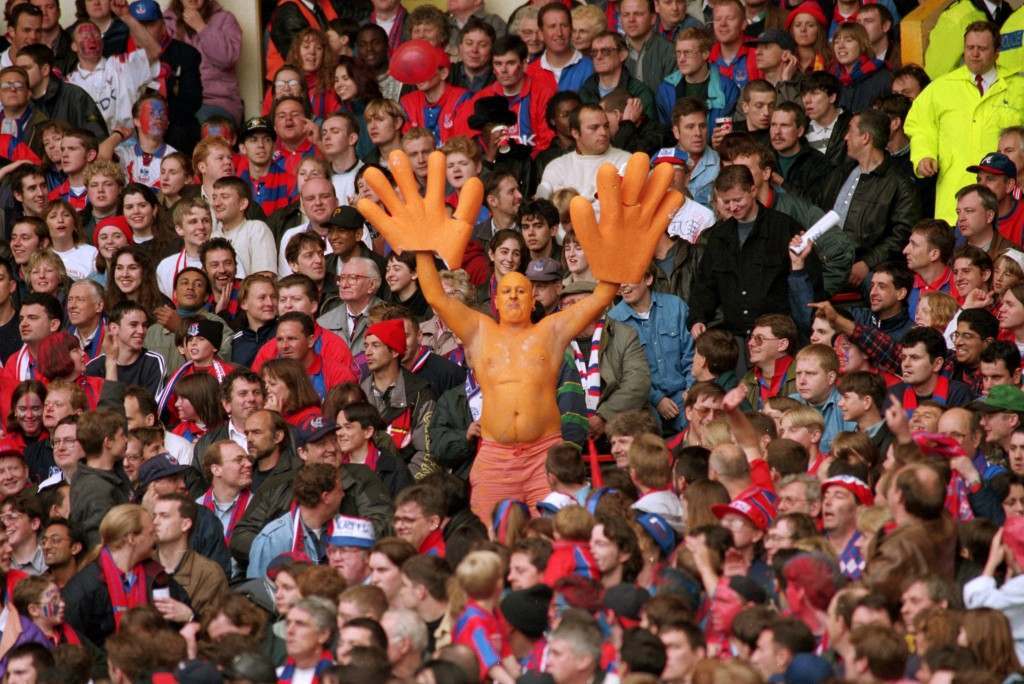 It was the same impulse that drove the legendary Crystal Palace 'Tango Man' – dressed in a pair of pants and painted orange from his shaved head to his feet – to park a brightly painted armoured vehicle outside Wembley stadium before spending the afternoon running round the Palace end, evading stewards during the 1996 Play-off Final.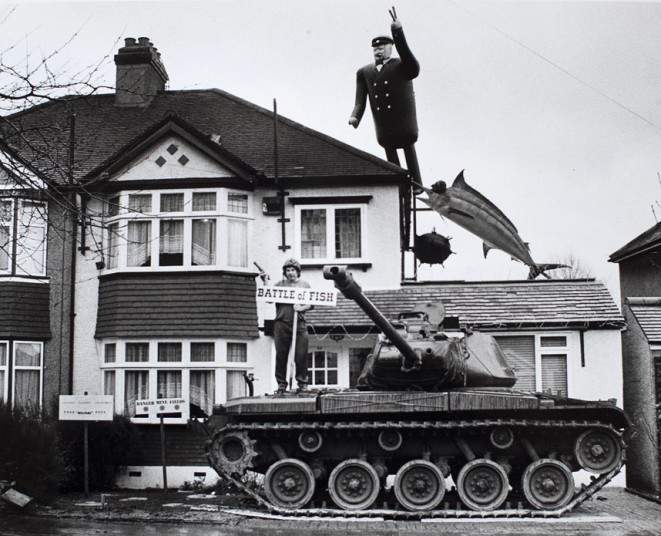 Various others, usually from south of the river, have adapted tanks – sometimes obscenely – to make their point. And the daddy of them all is the legendary John Gladden of nearby Norbury, deep in the heart of Eagles territory.
Gleddon has had numerous run-ins in his time. The Hare and Hounds pub on Purley Way took against his habit of using its car park to house his van (replete with giant nuts and bolts and prominent advertising for Gleddon's local business).
Brixton police came to an out-of-court settlement after they smashed up the giant pigs hat he used to protest outside their station. And this vehicle was also regular sight in Brixton, for the same reason.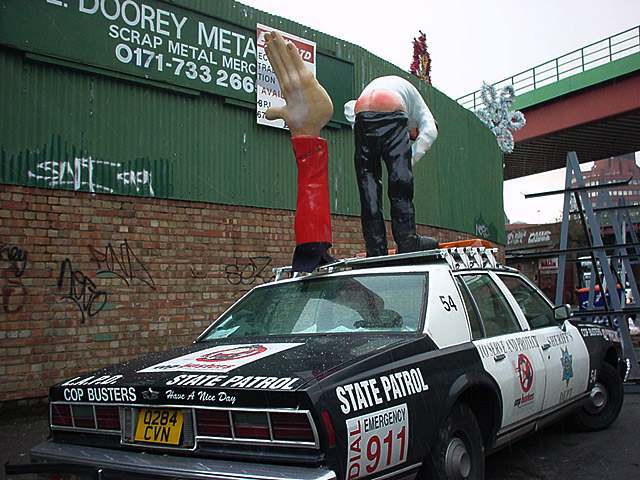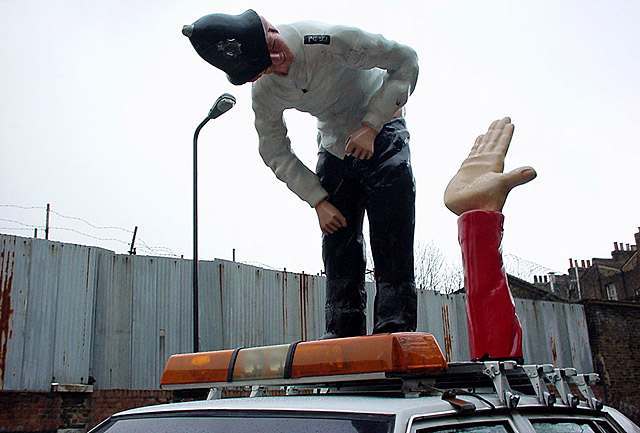 But his most famous campaign began nearly a quarter of a century ago, when he caught a 789lb marlin in the USA. This fish would lead him into an epic feud with the local council and make him a local legend.
At considerable expense, he had the it stuffed and exported to his London home, where he displayed it proudly on his roof. Croydon council ordered it to be taken down, and took him to court. Whereupon Gladden did what any red-blooded man would do under such provocation, and bought himself a tank, which he adorned with a sign expressing his full and frank opinion of the council. His message was simple: 'If they want grief I'll give it to them.'
The tank was parked in the front garden, where it was joined by a gigantic rocket. Which left plenty of room on the roof for a Spitfire. And an inflatable Winston Churchill. And an inflatable Santa at Christmas, which proved very popular with most people, although one man shot it repeatedly with an air rifle.
The tank has been used for many protests over the years, including one outside New Scotland Yard. The fish, meanwhile, remains defiant in the south London skyline, and is unlikely to move until it accompanies Gleddon to its intended destination – atop his coffin.