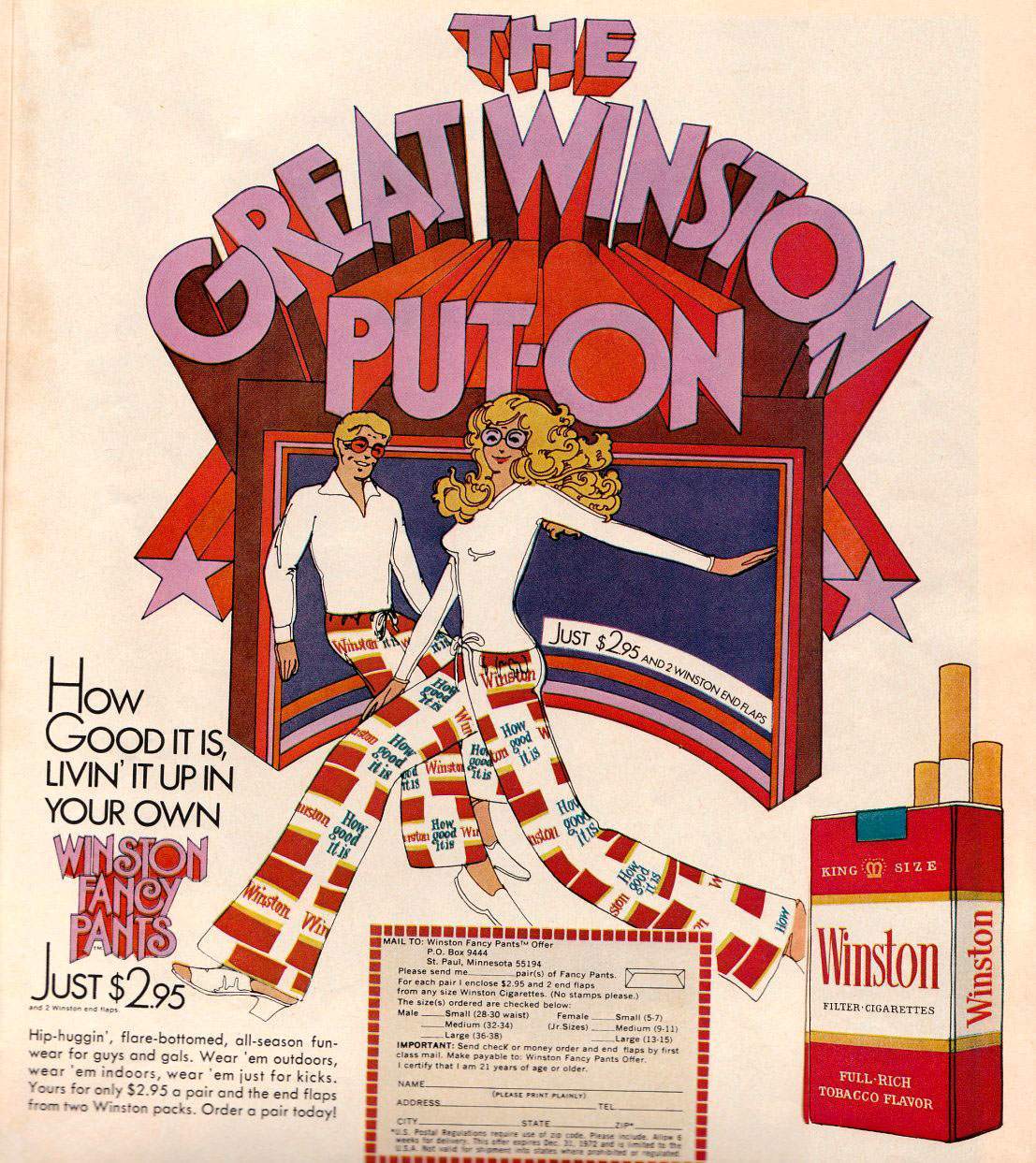 Can your brain even comprehend how a pair of "hip-huggin', flare-bottomed, all-season fun-wear for guys and gals" would be received today?  I suppose there's probably some hipster out there wearing these, being oh-so-very ironic.  But in the 1970s, for under $3.00 you could own a cool pair of cancer-stick slacks and wear them without the least bit of self-conscious irony.
This advert got me thinking about other examples of where clothing/apparel crossed over with an unrelated brand.  Let's look at a few examples from yesteryear…
The pretzel bikini is one of the more odd examples of where fashion and product brands crossover.  However, I think it needs to be said that this mom is smoking hot.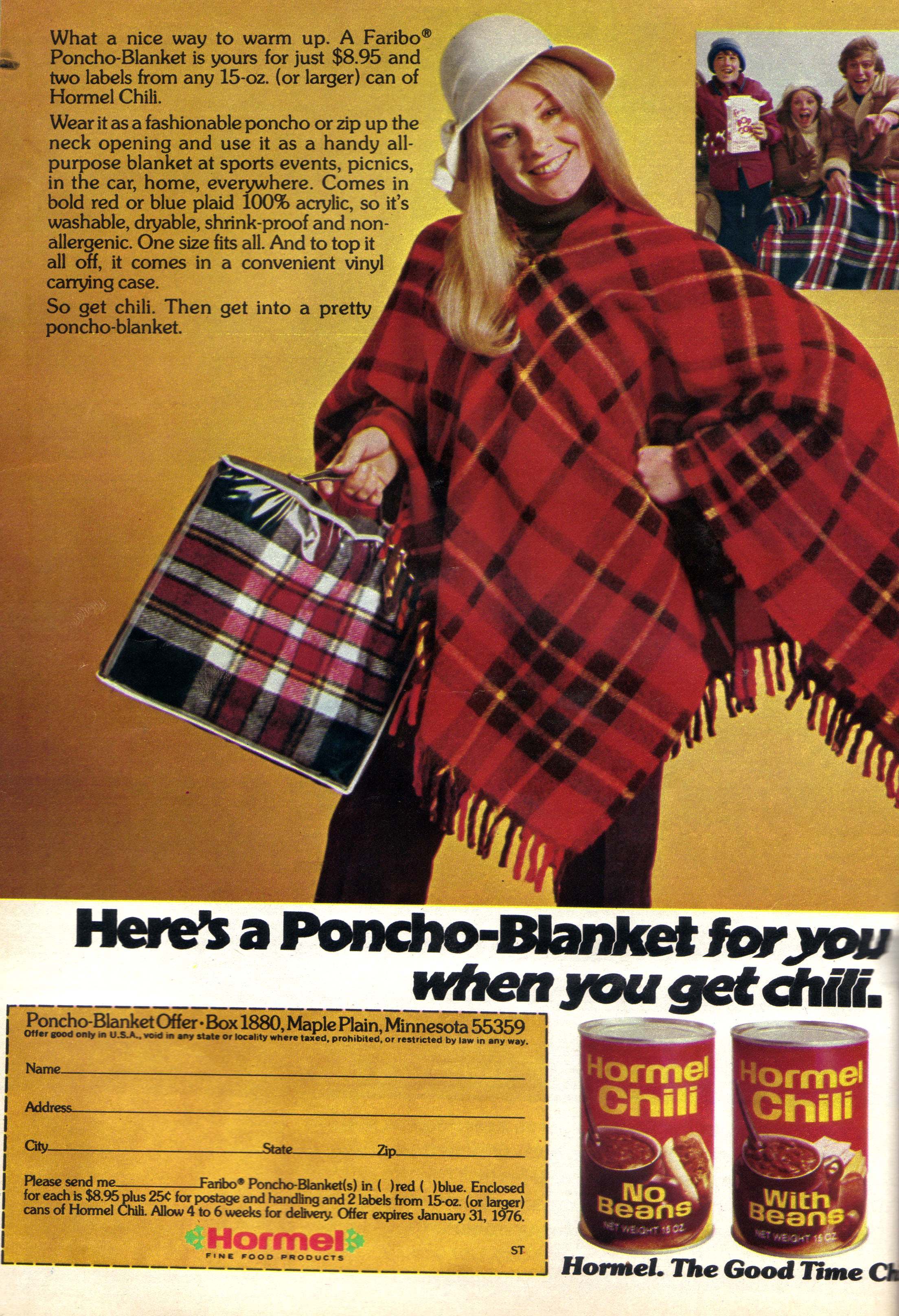 How about a poncho inspired by Hormel Chili?  An unexpected fashion-product crossover if there ever was one.
Let's face it, companies love having you wear their logos on your clothing – it's free advertising.  Offering clothes with a brand name on it isn't exactly a freak occurrence.  However, sometimes it does inspire a bit of head scratching (ex. the aforementioned pretzel bikinis), and make for an interesting pair.  In this case Pepsi is jumping on the hippie bandwagon and offing up a Zodiac Love Pendant.  A pretty cool trinket if you ask me. Your move Coca-Cola!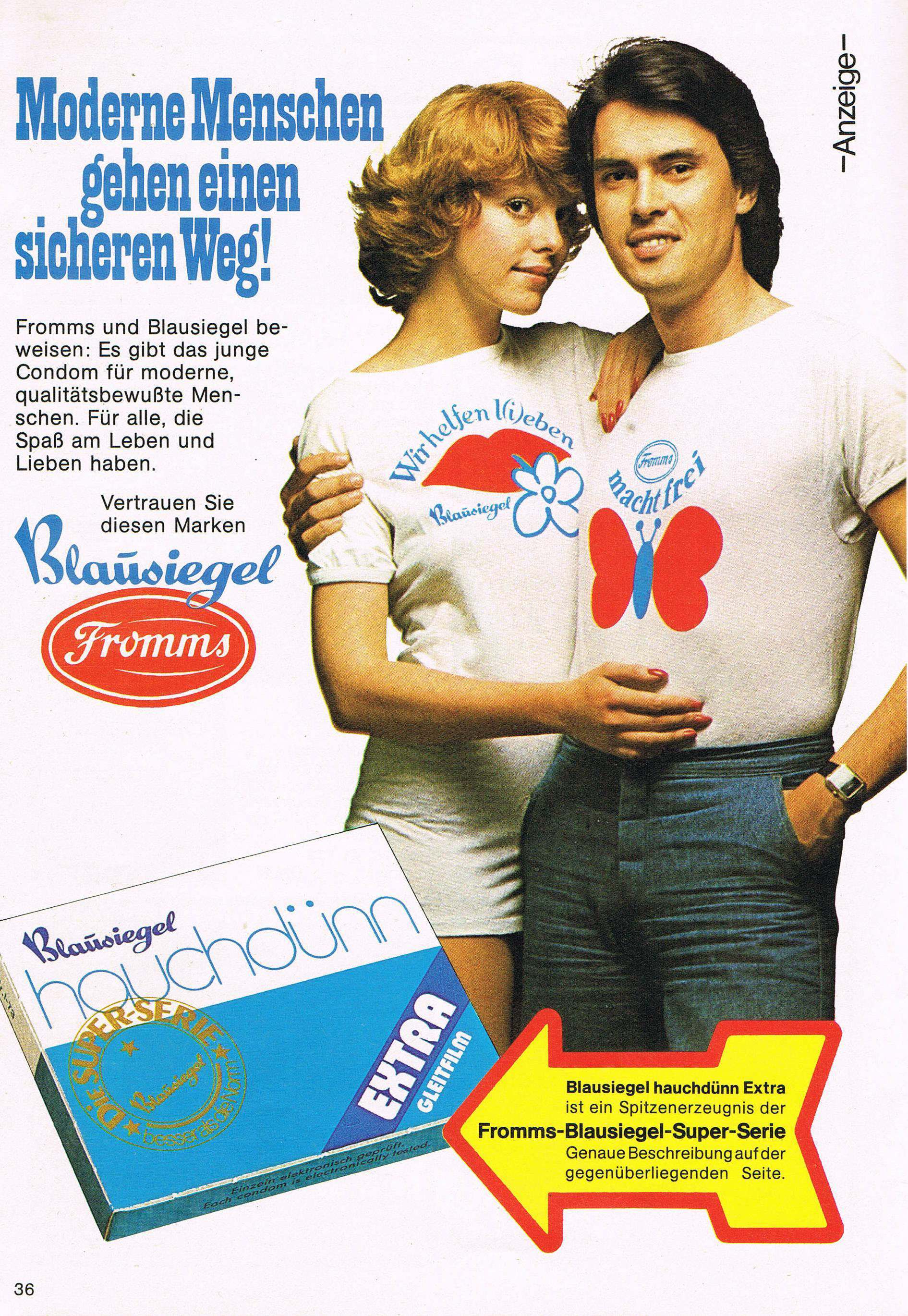 T-shirts are the best way to get your brand on people's bodies: it's cheap and it's probably the most noticeable.  This condom company has a nice design for their t-shirts.  Only in the 70s.
This and the next few pages don't have the actual logo on the clothing, but there's still that odd pairing of fashion and company brand that seem a bit strange together.  You may remember the strange Parker Brothers fashion spread from a while back.  Here's some more in that vein…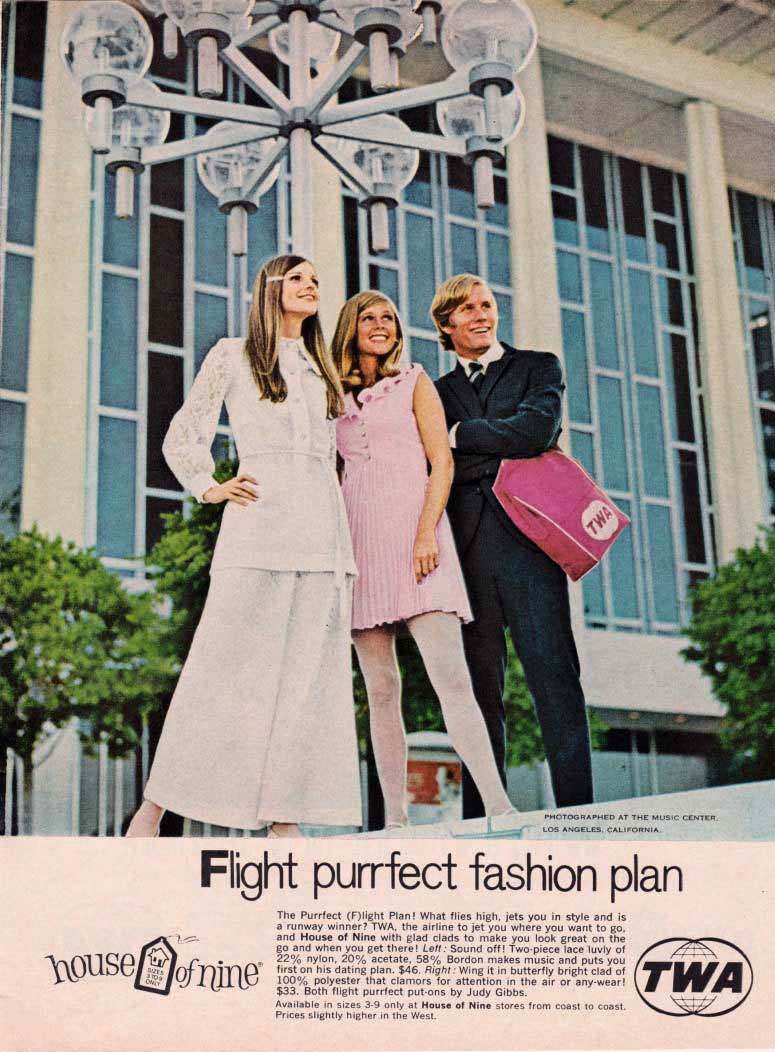 Next up, Dodge Challenger fashions from 1969…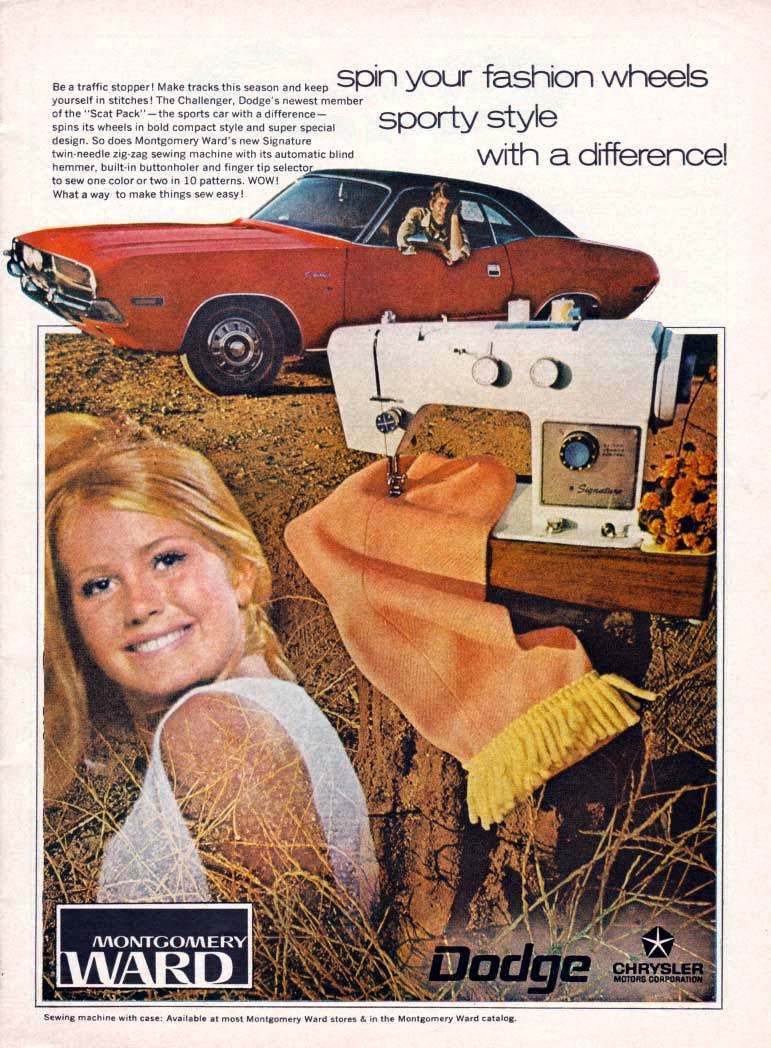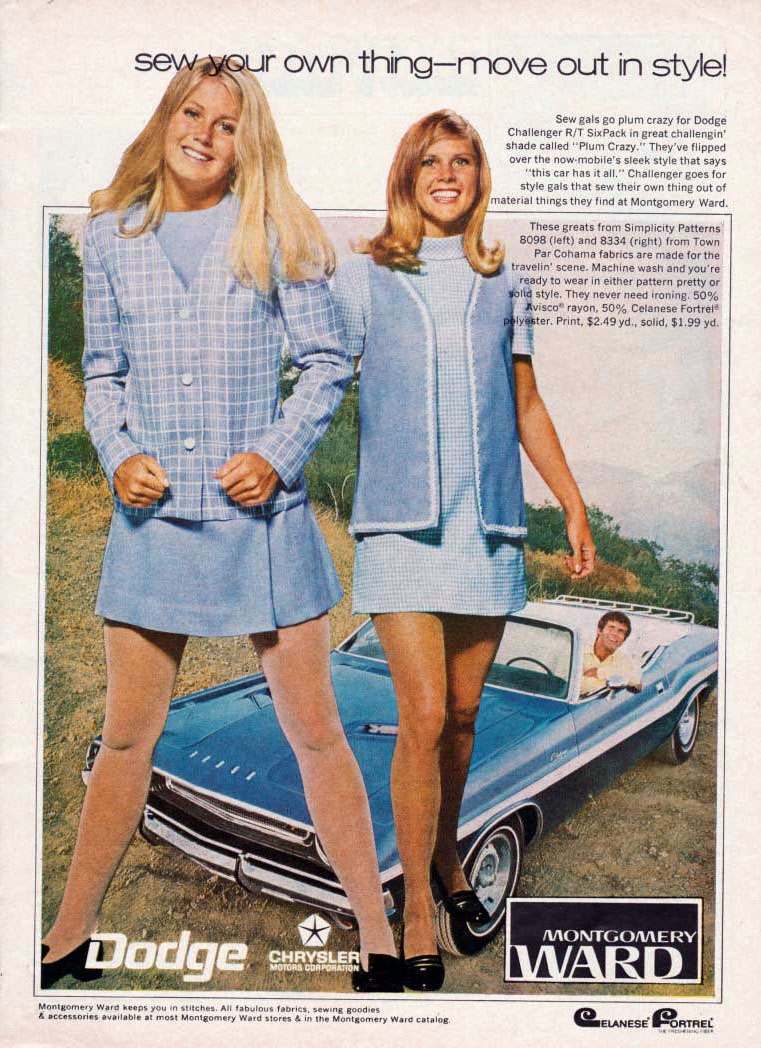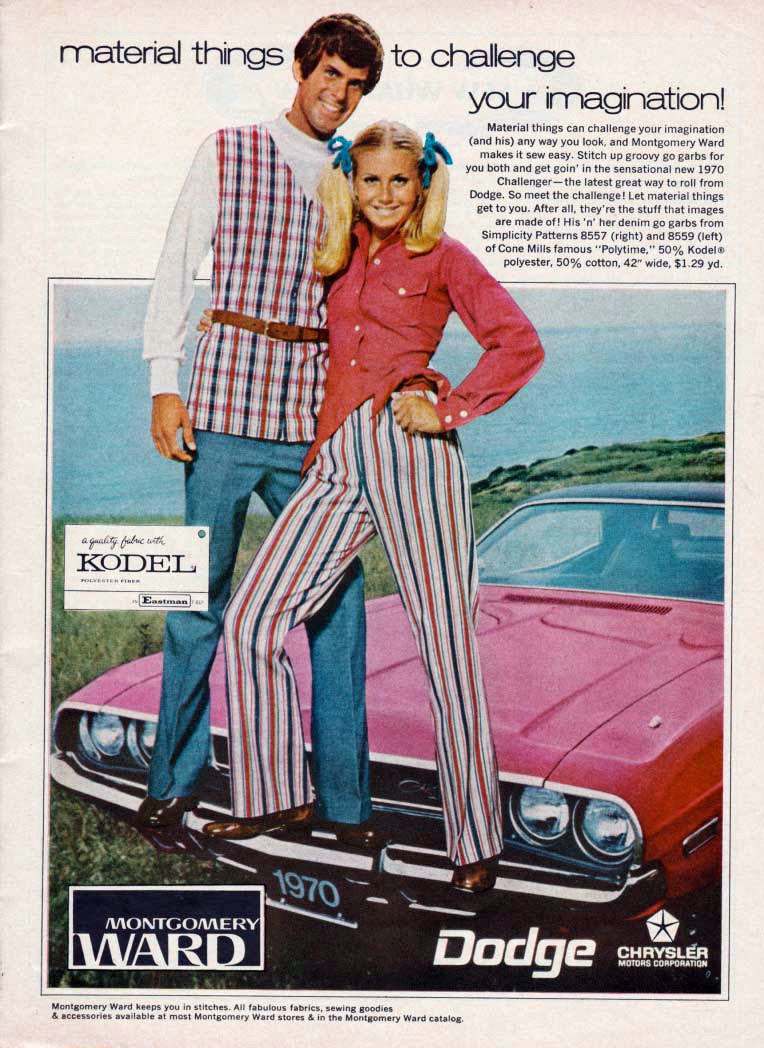 The next advert is for Ron Rico rum shirts.  Can you think of how this might be misinterpreted?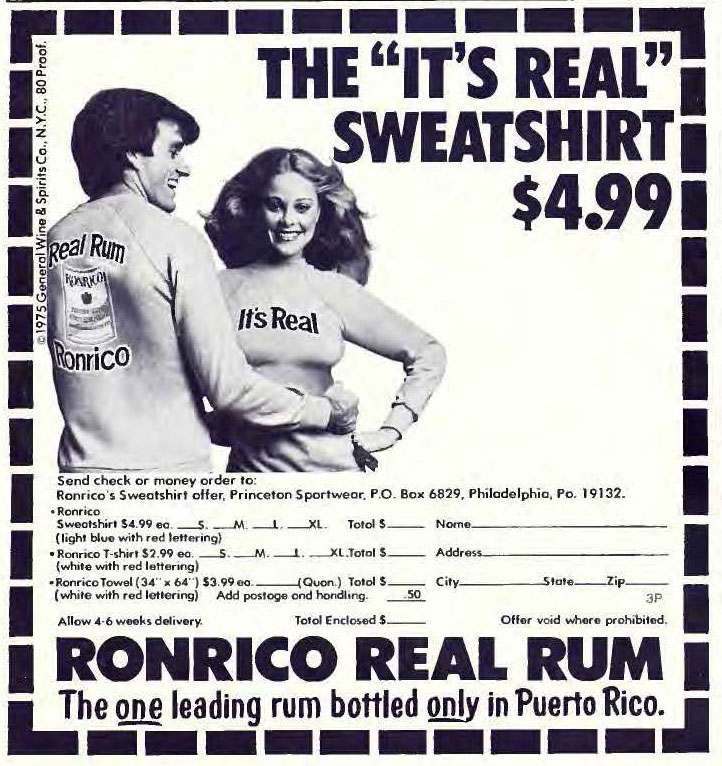 This ad is from January 1976 – before boob jobs really became a thing.  So, perhaps, the breast-centric connotation wouldn't have been a problem.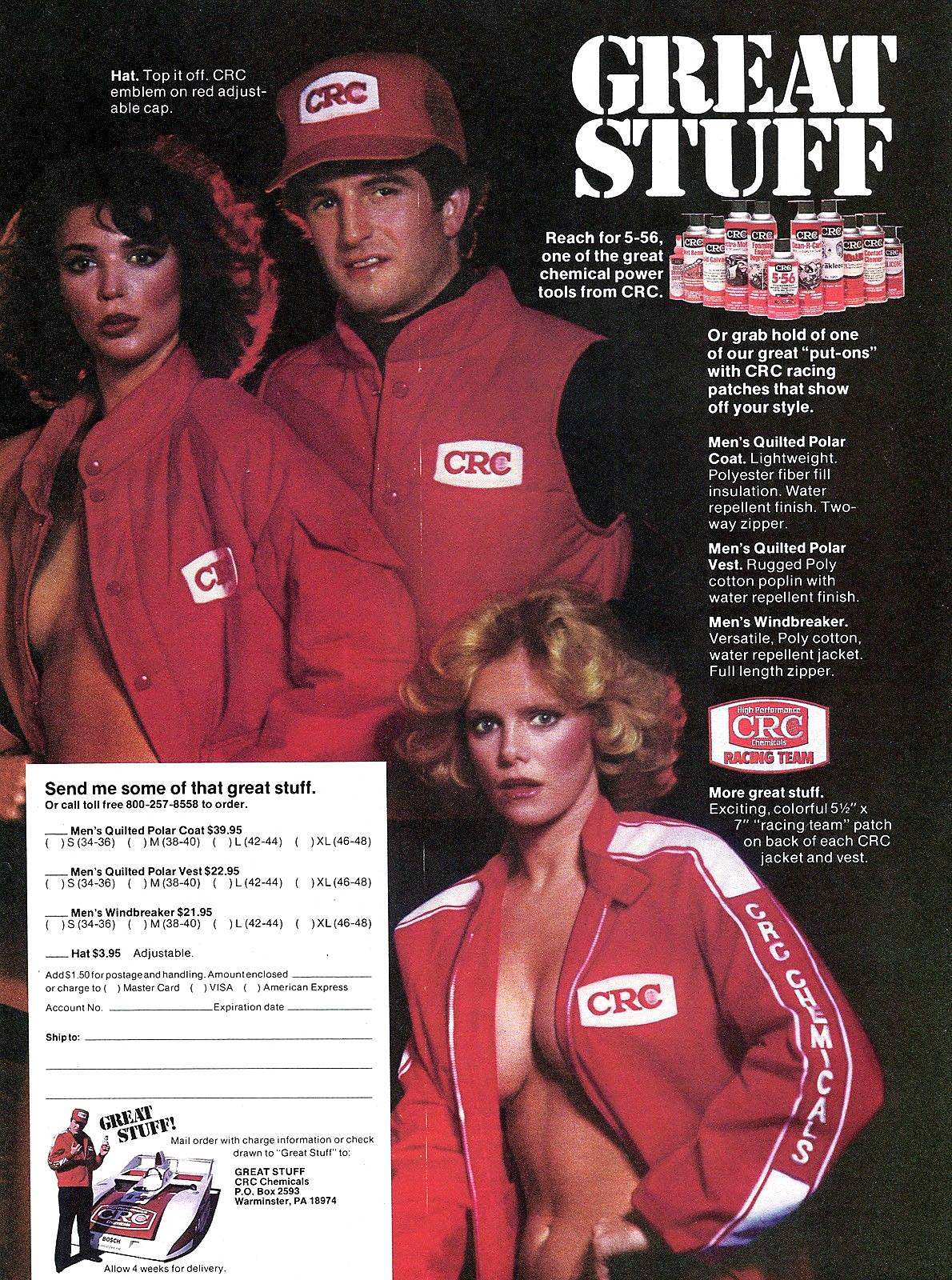 Care for a CRC jacket, ladies?  As this advert demonstrates, you should wear them unzipped with no clothing underneath.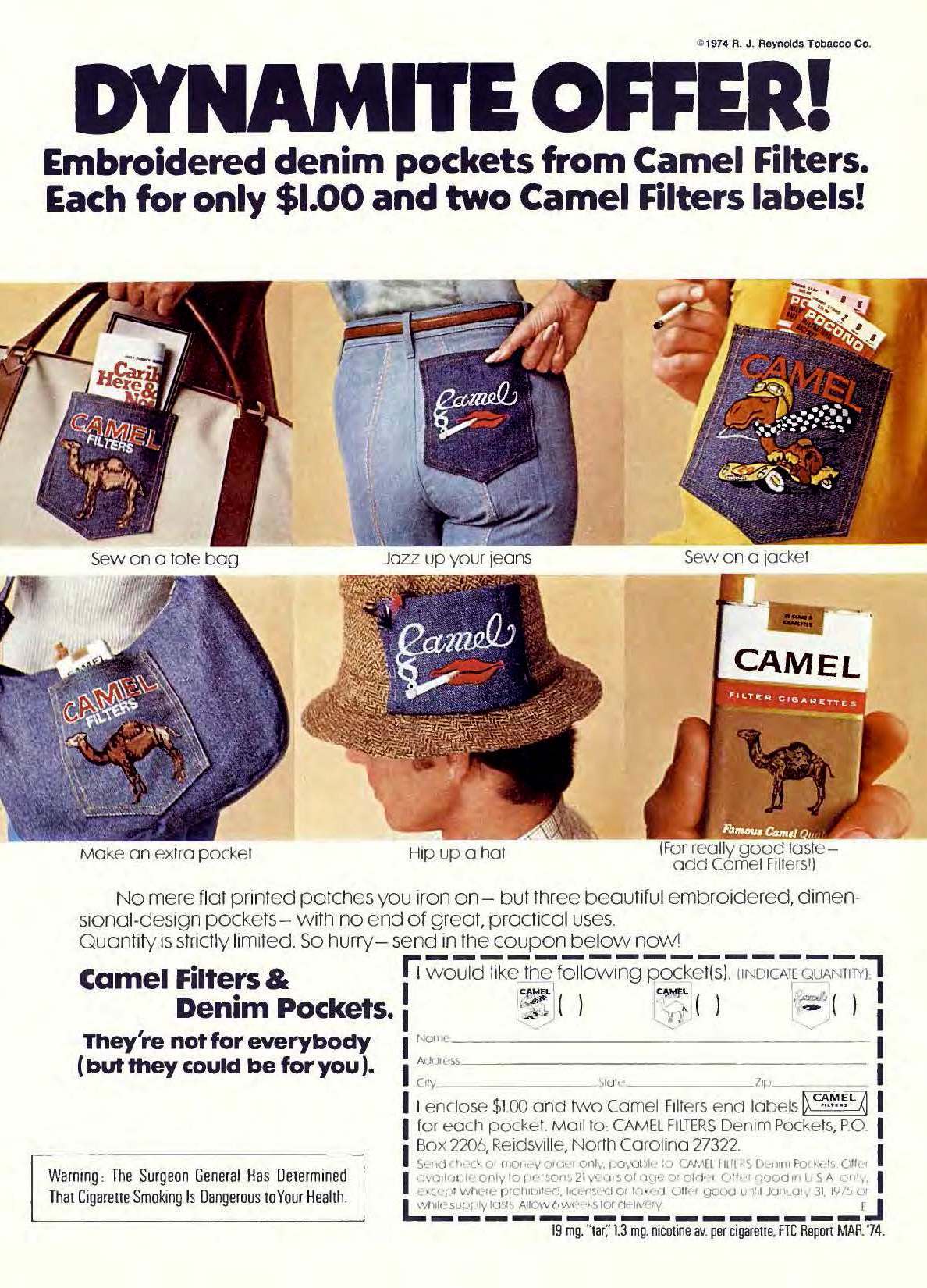 Of course, nobody was better at cross-fertilizing fashions than the tobacco companies.  Winston cigarette bell-bottoms were great, but Camel offers pockets you can stick anywhere – including fedoras (?).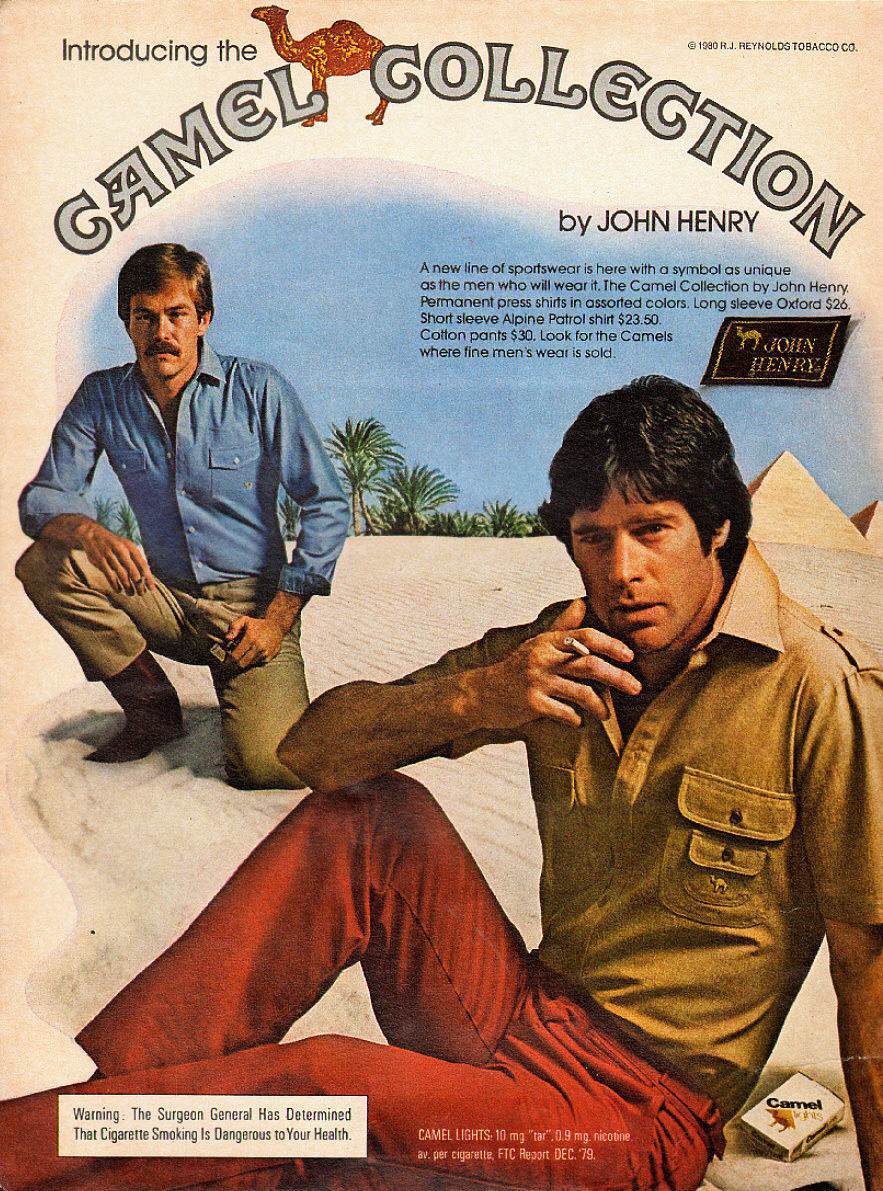 Well, that's all for today.  There are many more where these came from, but we'll save them for round two.  Cheers!