Anyone with a camera can take a picture. Ubiquitous mobile phones mean pretty much everyone carries a glowing gadget they can point and record things on. But not everyone has the eye to take a photograph that reveals something essential. We are delighted to feature the work of Lance Nix, a man whose photographs of growing up in Fresno, California, in the 1950s, serving in the Vietnam War, dating, playing, taking road trips and getting on with life are evocative, sensual and textual. Lance's sublime pictures take us to specific, fleeting moments in time. Together they form a portrait. Don't look for a story – just imagine one between the pictures.
And we need your help. Are you or someone you know in one of these pictures? Do you know Lance from your own time in Vietnam? If you do, please get in touch. It matters. Spanish filmmaker Luis Buñuel helps us know why:
"You have to begin to lose your memory, if only in bits and pieces, to realize that memory is what makes our lives. Life without memory is no life at all… Our memory is our coherence, our reason, our feeling, even our action. Without it, we are nothing."
All words from here on, including the must-read captions, are from Lance. Follow the links at the end to see Lance's incredible pictures of his time in Vietnam, including pictures of his time at the Embassy House.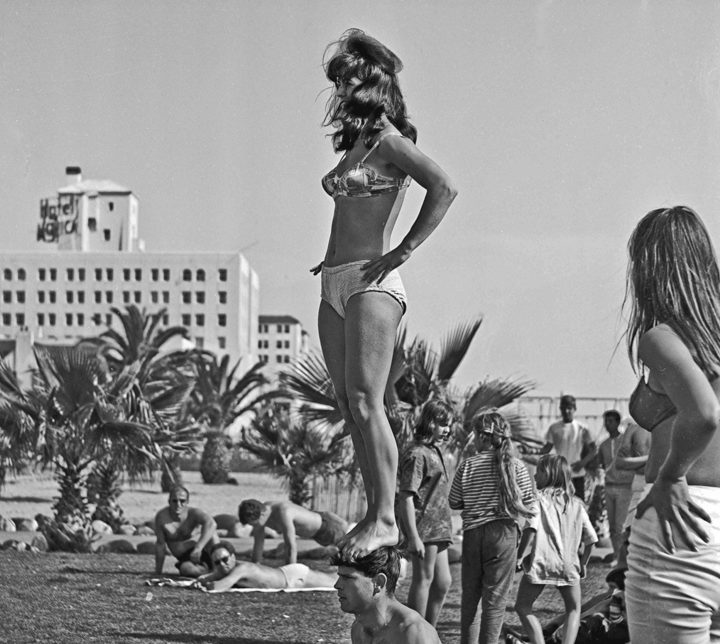 I'm a second generation Fresno native. I spent my youth in east Fresno. Attended John Burroughs Elementary School 1949 t0 1956, Yosemite Junior High School 1956 to 1959 and finished up at Theodore Roosevelt High School beginning fall of 1959, graduating June 1962. I attended Fresno State College (its name back then) as did both my parents. I started at FSC fall of 1962 and finally graduated January 1968 with a B.S. degree in Accounting.
Fresno's famous 'Dragging the Main' on Fulton Avenue in old down town Fresno ended about 1964 with the construction of the current Fresno Mall. The Dragging the Main phenomenon moved to west Belmont between Blackstone at the east end to about Palm on the west end. Most of my college years were spent partying on weekends, dragging the main on West Belmont and street racing out on North Blackstone and on Shaw Avenues. Cars were a big thing back then.
My number had come up with the draft before my Jan 1968 graduation from FSC so I worked a part time job until I was finally inducted into the U.S. Army early June of 1968. By the end of October 1968 I was en-route to the Vietnam War. I was assigned to MACV Team 66 in the Mekong Delta as a member of the PHOENIX Program. October 1969 I returned from Vietnam and was assigned to a training unit with the 5th Infantry Division at Fort Carson, Colorado Springs, Colorado. I finished my service there and finally got my honorable discharge early June of 1970.
I returned to Fresno a civilian again and found jobs scarce. I finally got a job with Fresno County and started work early November of 1970. By 1972 I had gotten married and the end of 1972 I got a job with Santa Barbara County and my Fresno years came to an end. I finished out my working years on the California coast retiring in 2002 and moving to our current retirement home up on the southern Oregon coast in 2005.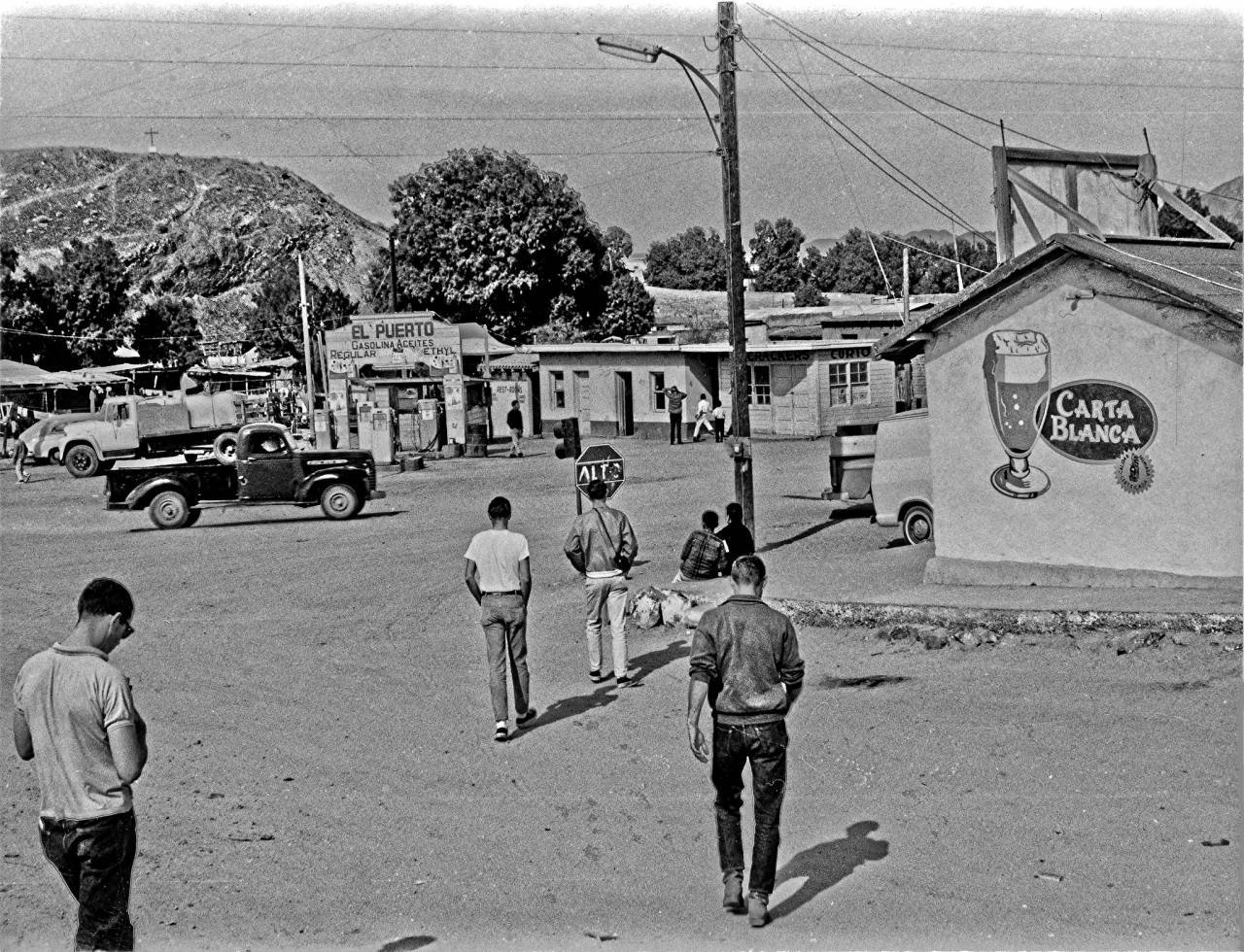 I worked autonomously for most of my tour in Vietnam. My commanding officer laid out my basic duties and I was often called upon to do a wide variety of extra-curricular duties. The result was I never spent a lot of time with any one person and the bonds that sometimes form in a war did not occur. I was the only one doing my basic job so no shared camaraderie and I worked alone 95 or more % of the time. The two people I spent the most time with were my commanding officer, Major Wolfgang Hertwick and Captain John Kozak. Both were career military officers while I was a short term draftee enlisted man so right away a more academic relationship.
Major Wolfgang Hertwick was a German and spoke with a German accent although it was not that pronounced. He was what is called a "maverick", a soldier who served as an enlisted man before becoming an officer. Generally if you are going to be an officer they establish that when you enlist. Anyway the Major was a delight to serve under, a sharp and analytical mind and an almost constant sense of humor. To allow me more leeway and freedom from the formalities of the military (saluting officers, etc) he insisted I wear civilian clothes when I was not otherwise engaged in more serious activities requiring I be armed. And that generally only occurred at night when the VC would come out and shoot at us or when we had to go out and man the guns at an outpost in the boonies for a night.
Captain John Kozak was from Kansas as I remember. He was a graduate of West Point, our elite officer training school. He was about my age, 24 at the time. His demeanor was more serious than the major. He was second in command with the Dinh Tuong Province Phoenix Program. We did a few after hours or day off activities together but we never formed a long term friendship. The nature of the beast. Passing acquaintances as you travel the path of your career. And my lone wolf personality does not aid in establishing close, long-term friendships. From my early childhood to the this present day I have pretty much been very happy to be a loner. In that respect my duty with the Phoenix Program was well suited to my personality as was my career as the financial officer in charge of a division of a government health agency.
After a day and a half of reading the old letters a very clear picture of my Vietnam experience has been fleshed out. Basically things were quite different from the picture painted by my current fogged memories. And the reality of the times makes more sense than the idealilzed environment of my current memories.
The first thing that popped out was that I was, in fact, working a lot more than I remember… often working 12 to 14 hour days and generally working 6 1/2 days a week with only a half day off each week on Sunday. But it was apparent I was not in distress over it given it was work I was good at and very capable of doing. And there were occasional breaks in this work schedule with a day or two extra off when things temporarily got slow.
Next it is clear my times of going out for picture taking were a lot fewer than I remember. And that really makes sense. Were I out taking pictures as often as I have been imagining I would now have a lot more pictures than I actually do.
And in one letter I lamented that since I was working alone most of the time I would be one of the very few soldiers coming home from the war with no buds to share and relive the adventure with when I got home. And that's at least one reason my memories are so blitzed. I didn't think much at all about my time in Vietnam for decades. It's that remembering and reviewing those times when you get back that cements them solidly in your memory. I was not doing that and the memories faded to the point that even my pictures can't fully and accurately revive them. What's really bad is I do not remember a lot of what went on as detailed in my letters. One thing for sure I and the others were doing a fair amount of drinking at the end of the day but not in excess. I absolutely do not remember any of that.
As to Major Hertwick, one letter gave me the idea that he might end up retiring to his native Germany when the time came which might explain why I have not been able to find him in my Internet searches here in the U.S.A.
In December 1978, Both I and my life long friend were under stress at our respective jobs and decided we just needed to escape for a week. Against our better judgement we decided to return to the solitude of the desert even though winter had set in. As it turned out it was a good decision. I was cold but we were prepared and it was one of our better trips.
Nevada Desert Trip, 1979
If you were in Vietnam with Lance, please do get in touch. More here:
A GI's Stunning Photos Of My Tho, Vietnam In 1969
Life At The Embassy House, South of Saigon, Vietnam, 1968-1969