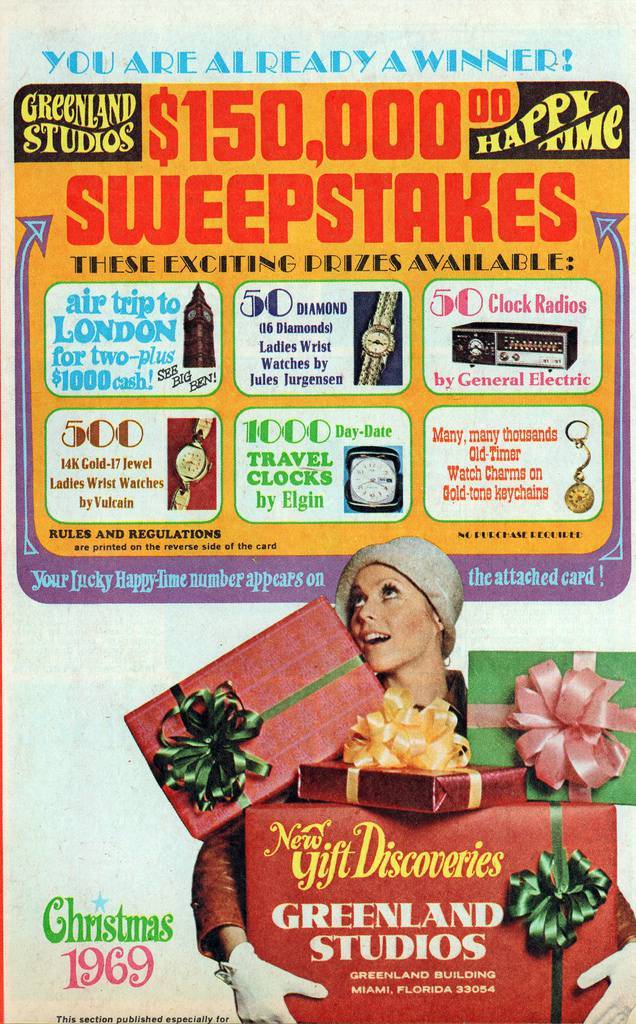 I simply couldn't hold on to this 1969 magazine insert until Christmas; it's so chock full of crazy garbage, I had to share immediately. Just order anything from our fine selection of holiday garbage, and you too could be a winner!
What I'm going to do is show you the two-page scan, then single out a particularly intriguing item…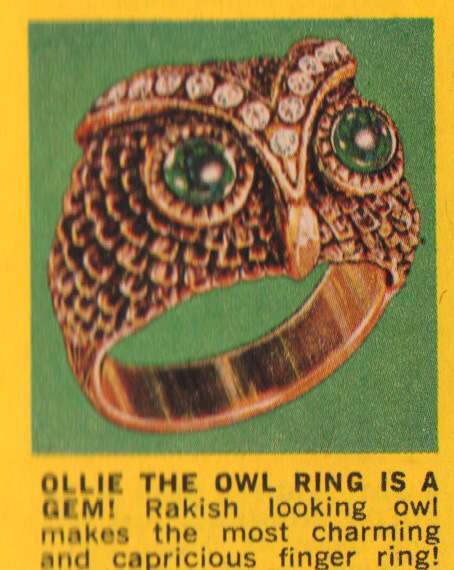 Ah, but the charming and capricious Ollie the Owl is the least of our worries. Things get exponentially more tacky and strange from here.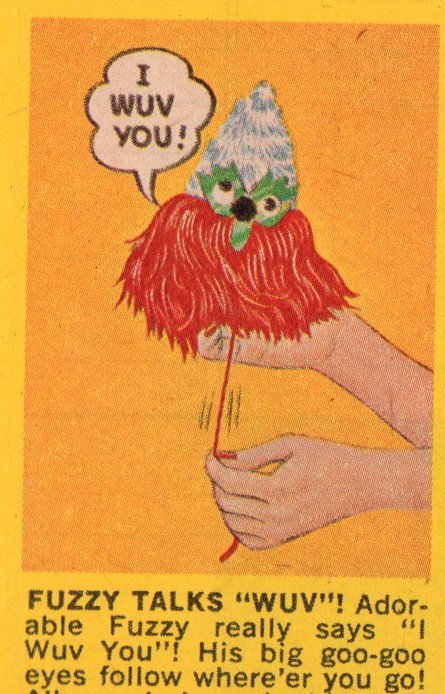 What the hell is this? I can think of a lot of words to describe this, and "adorable" isn't one of them.
Because clowns aren't scary enough in the dark, we need them to be shooting light from their eyes and mouth.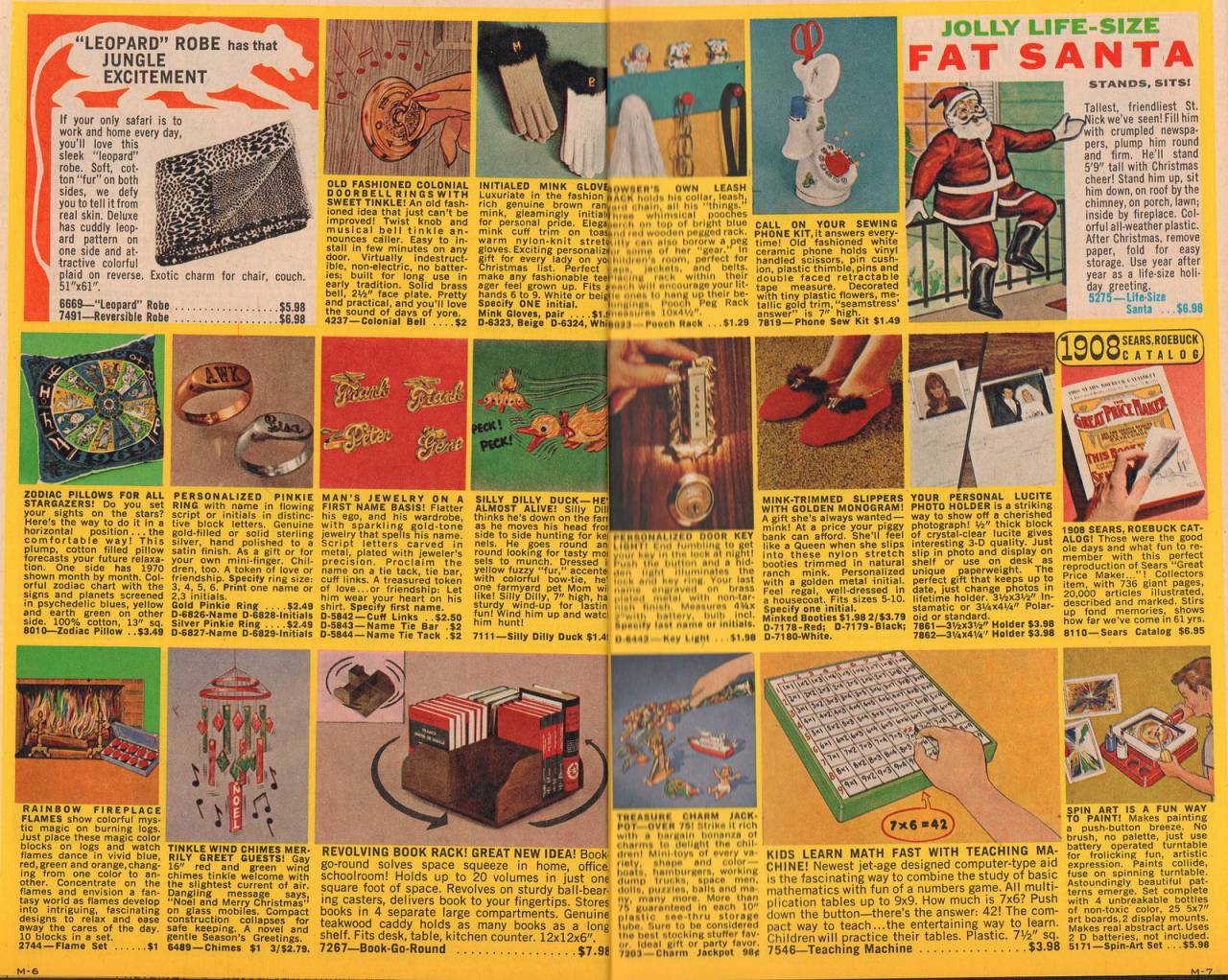 Possibly the tackiest item ever manufactured. I wonder if that pincushion ever caused a problem when dialing.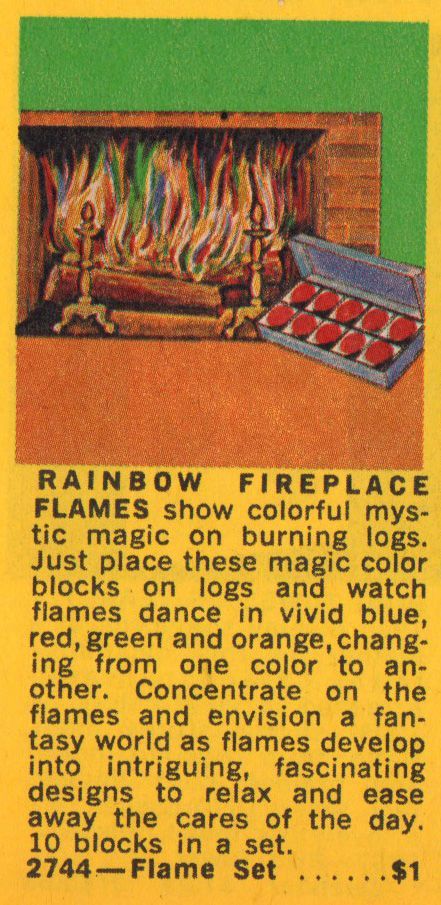 "Concentrate on the flames and envision a fantasy world as flames develop into intriguing, fascinating designs…"
(cough) Give me another hit.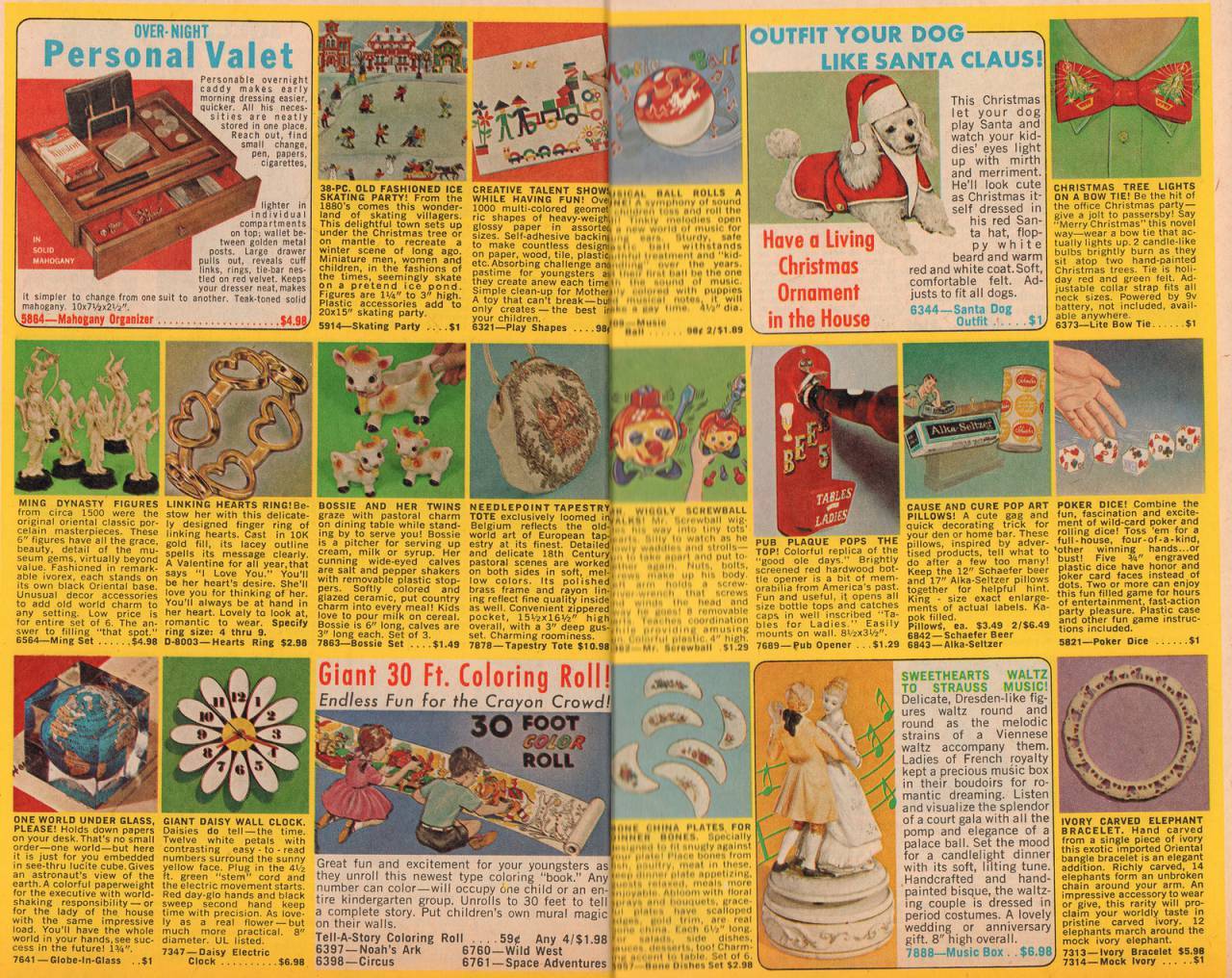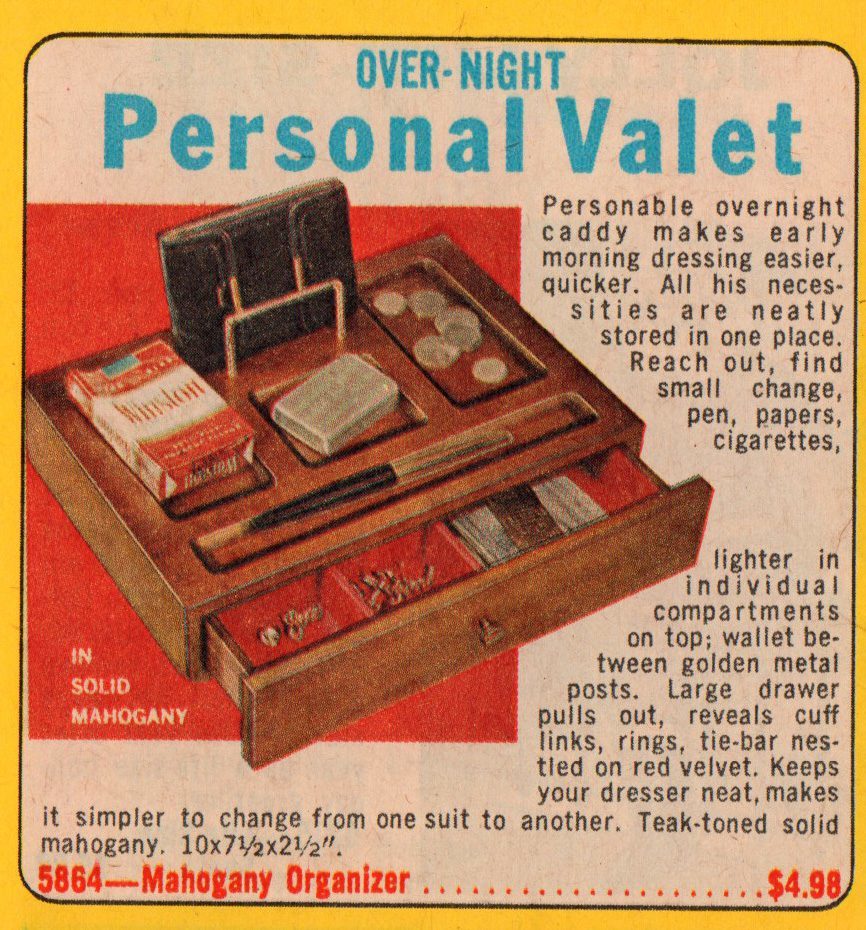 I love that there's a pack of Winstons in this mahogany organizer.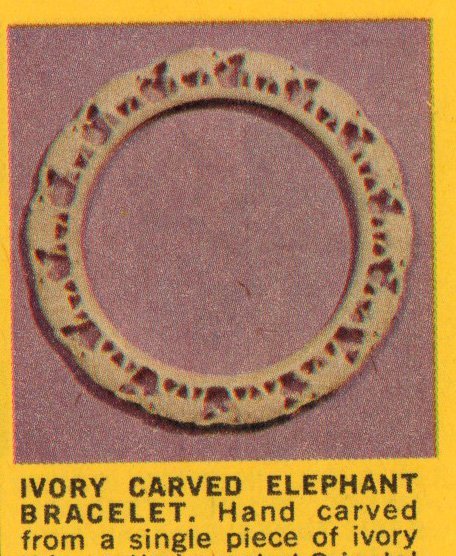 Back in the days of cheap guilt-free ivory.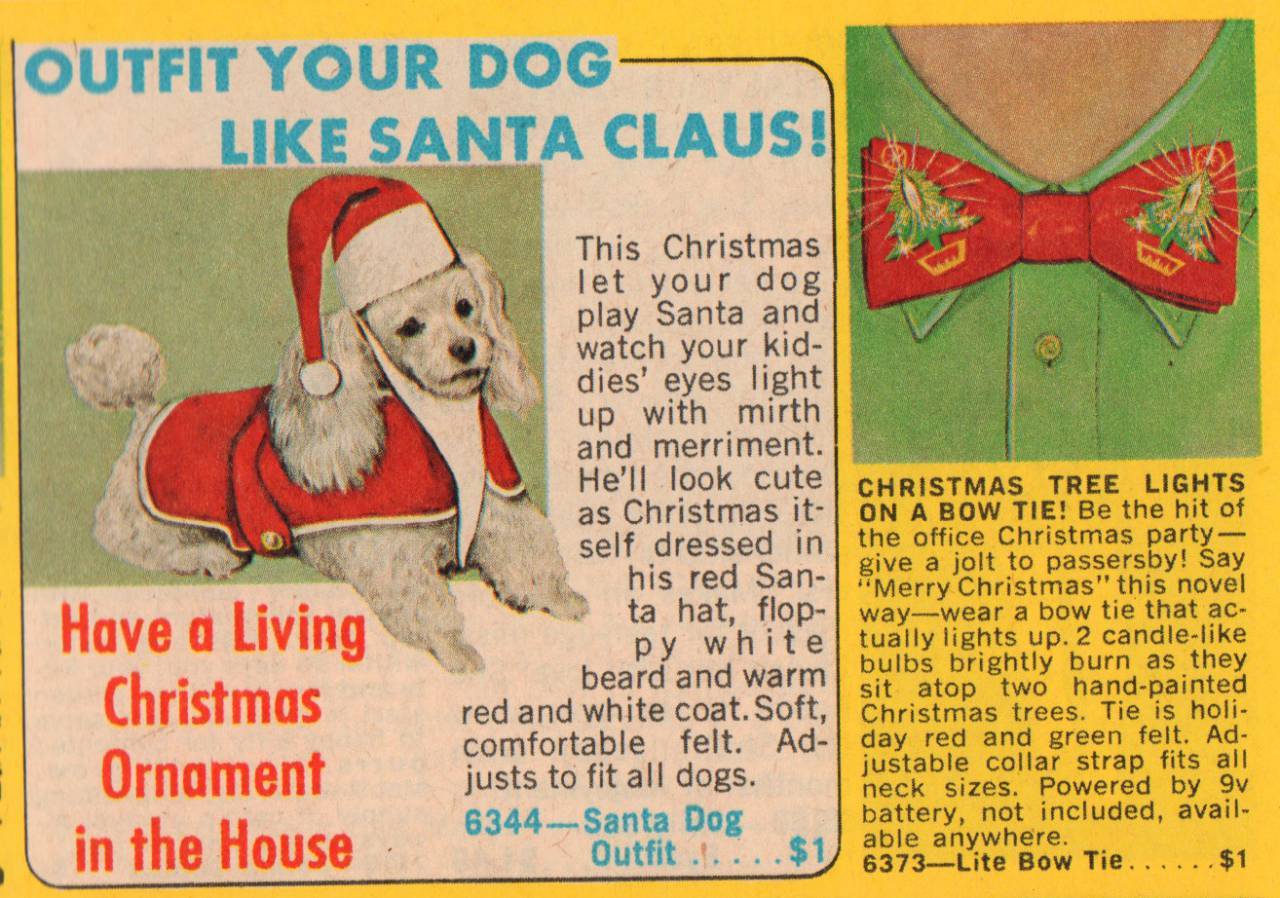 "Be the hit of the office Christmas party" – this actually would be a big hit today, but it would be worn ironically (like those tacky Christmas sweaters). Alas, the days wearing cheesy, tacky clothing with no sense of hipster self-awareness are long gone.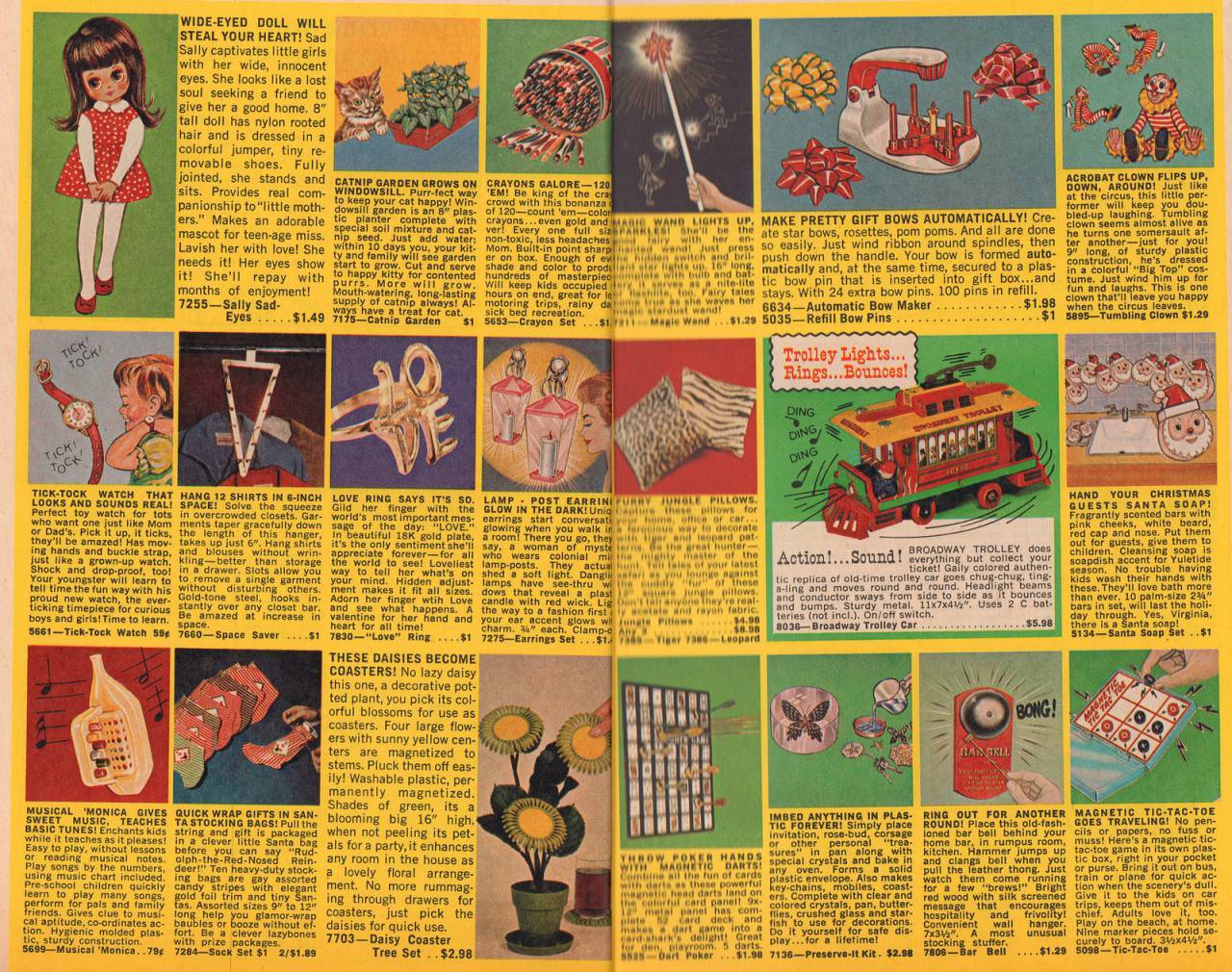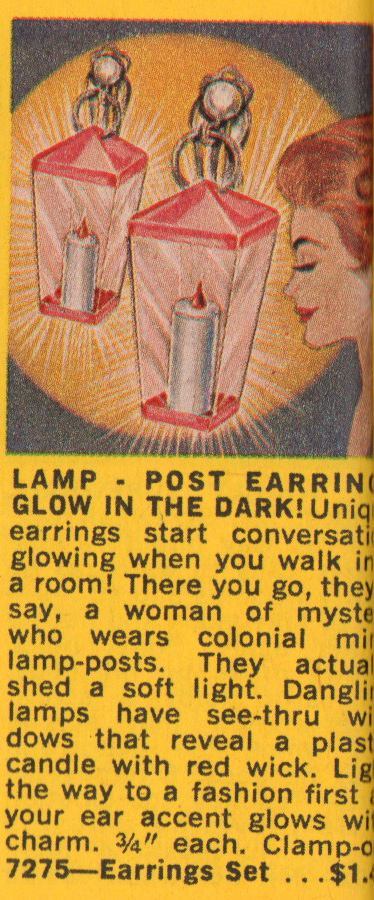 A woman who wears mini colonial lamp-posts is indeed "a woman of mystery".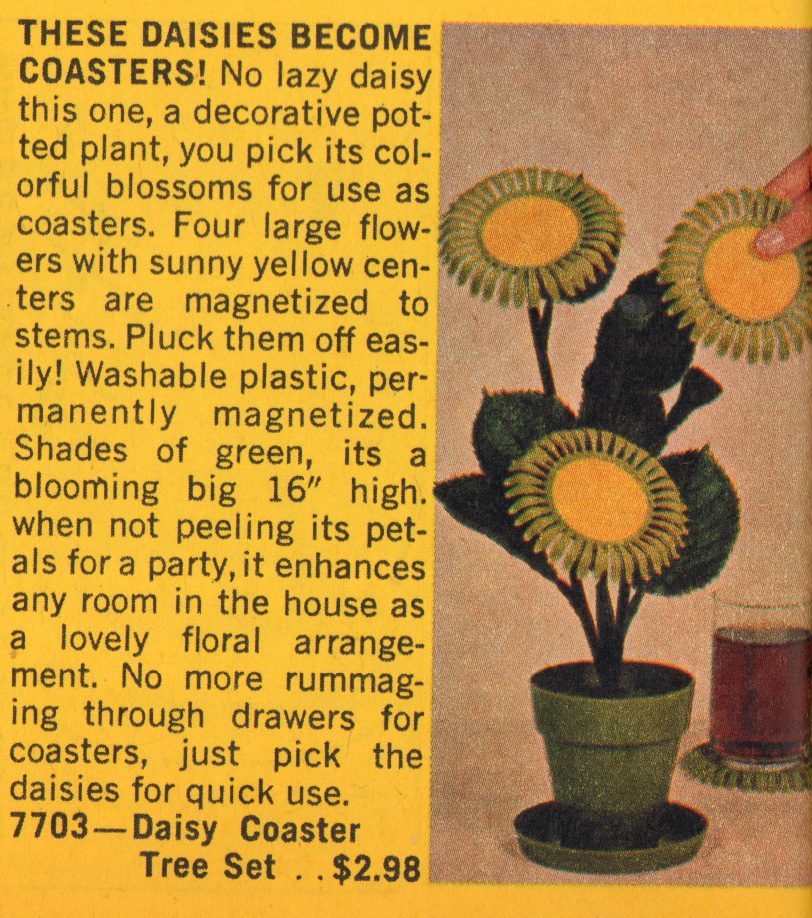 Just imagine the look on your guests' faces when you pluck off the plastic flowers and lay them down as coasters! You'll be the talk of the town.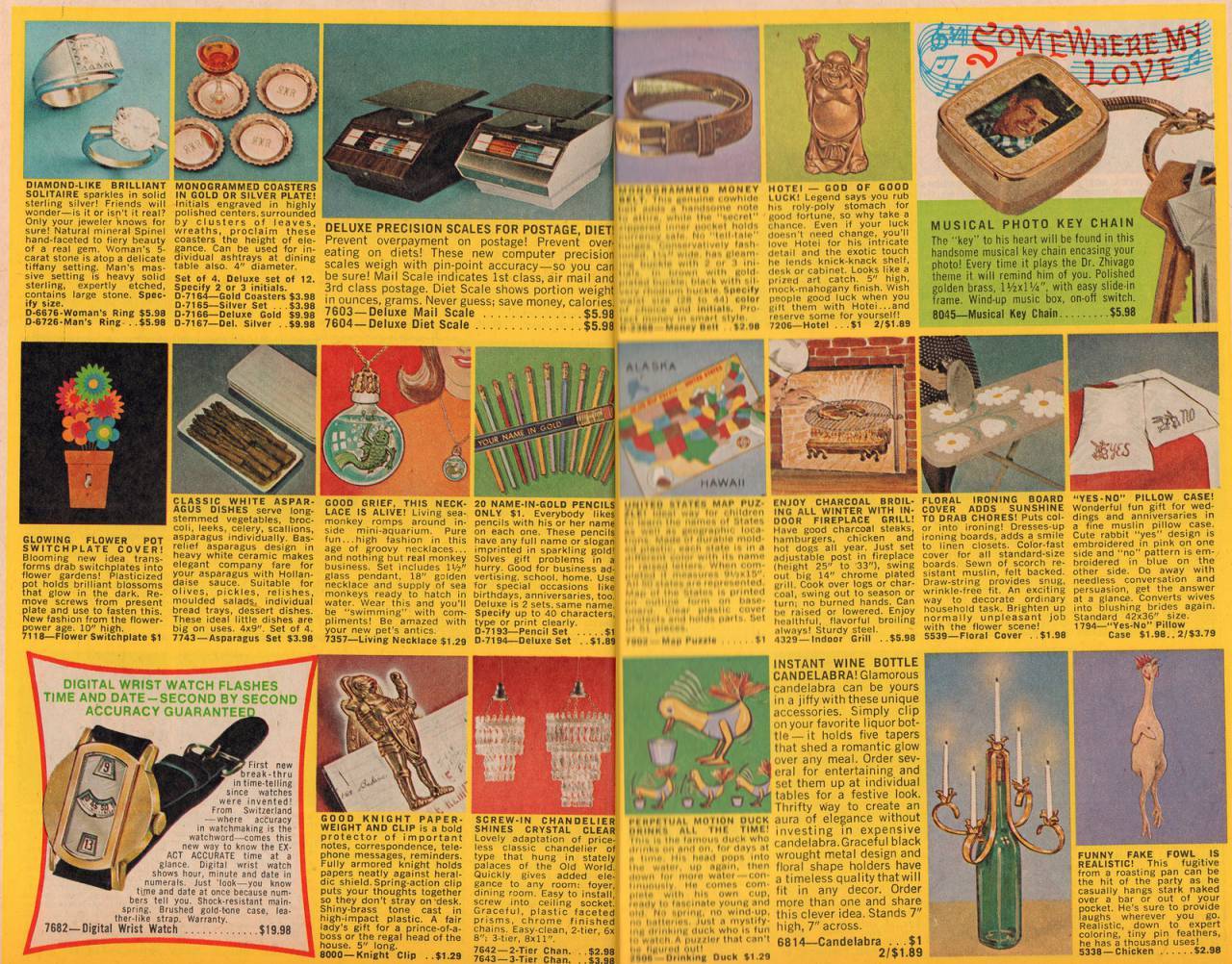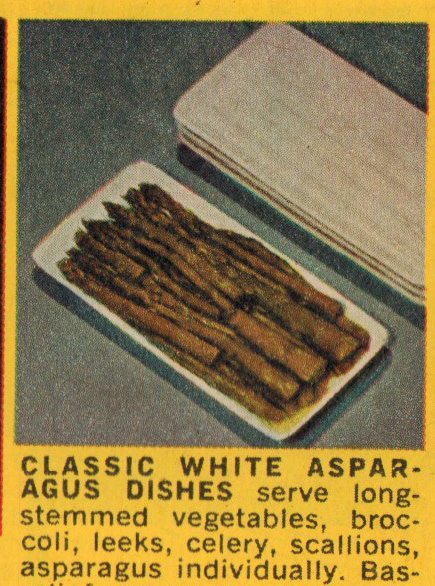 No home should be without a set of asparagus dishes.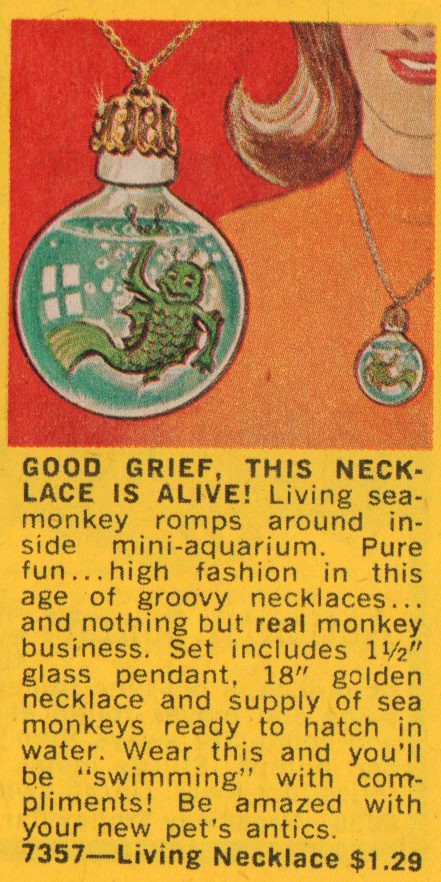 Anyone have memories of girls wearing Sea Monkey necklaces in 1970? Yeah, me neither – although, I probably would have thought it was incredibly cool.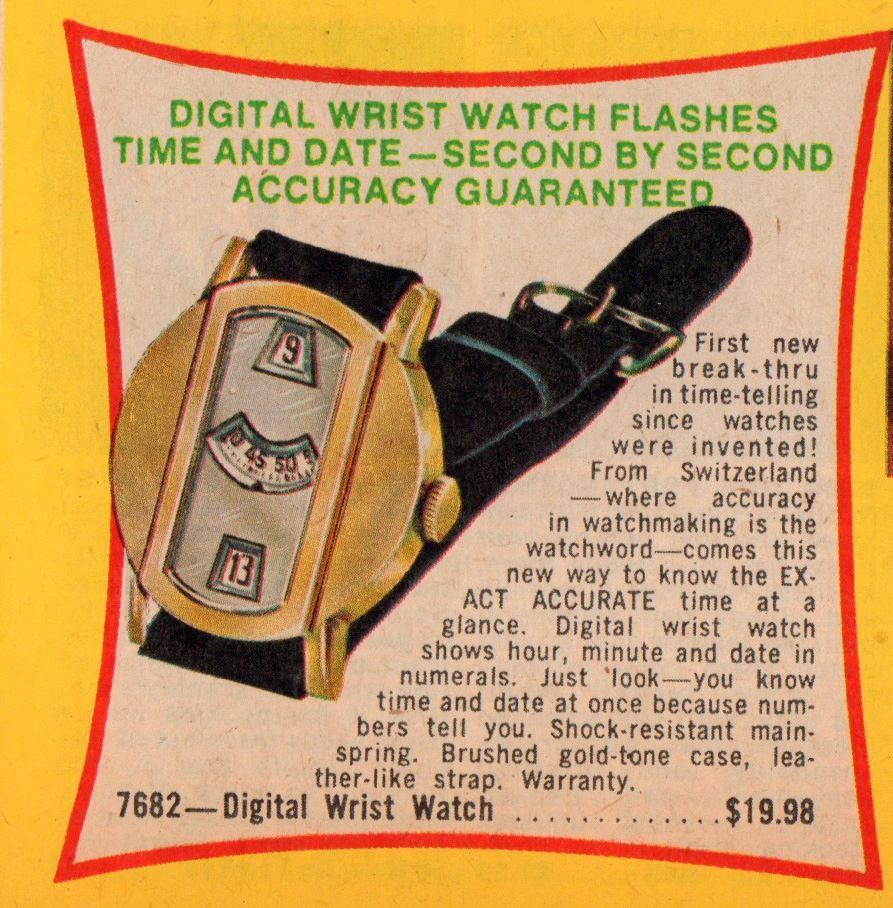 A "digital" wrist watch.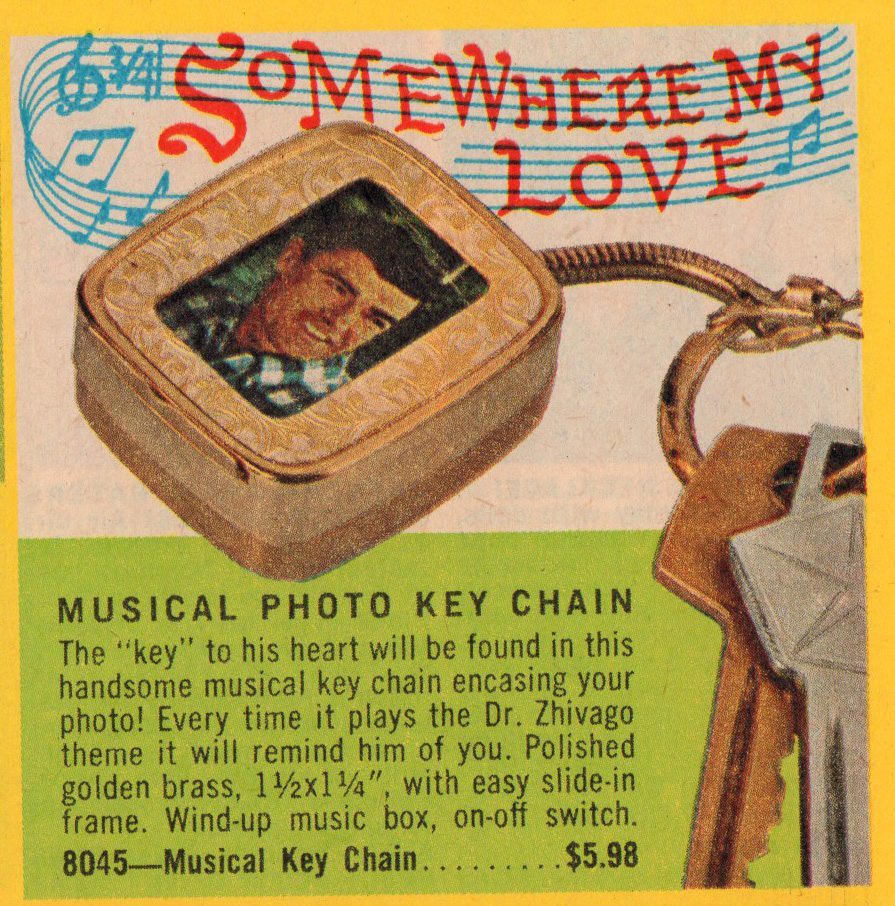 And who wouldn't want a key fob that plays the "Dr. Zhivago" theme?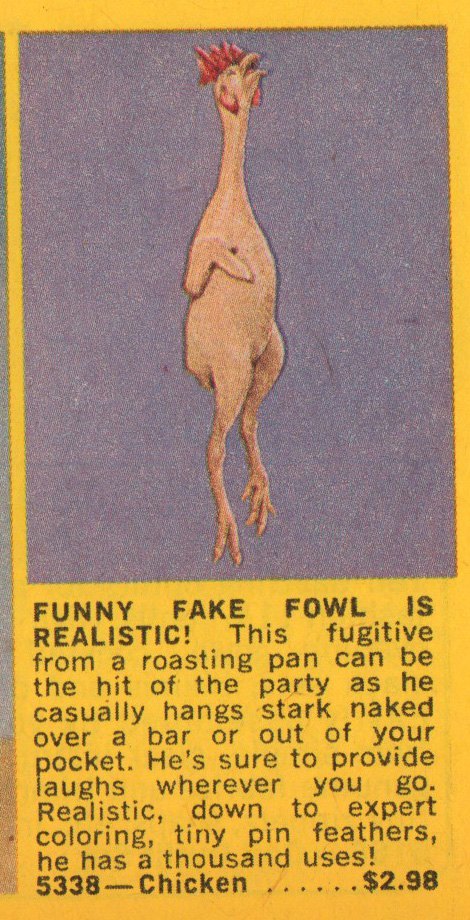 Yes, the fake dead chicken has "a thousand uses"… and, I'm sorry, but not one of them is remotely funny. Why the plucked chicken corpse was such a riot back in the day is beyond me
This is actually pretty cool.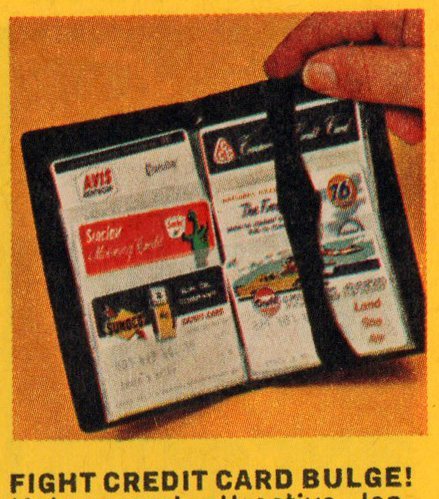 I was interested to see what credit cards are sitting in this 1969 billfold.
I don't know if I'd want to wipe with red dye, but maybe that's just me.
Yuck. That moon bank looks like it was plucked from the mushroom garden.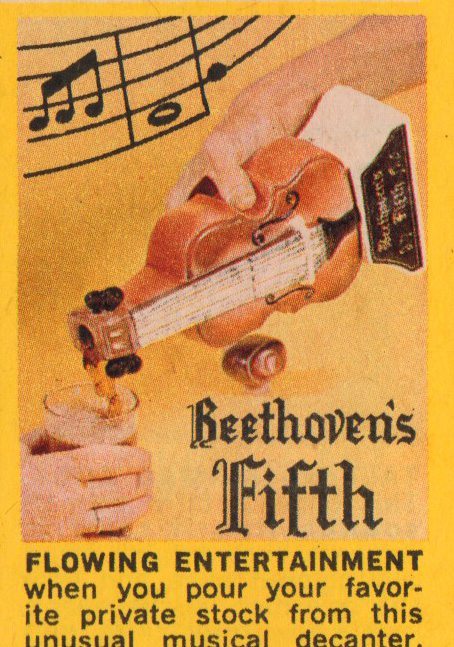 I've got to say, as tacky as some of this stuff is, my grandparents would have thought they were the 'cat's meow'. I can just see gramps pouring his gin from this decanter with particular joy.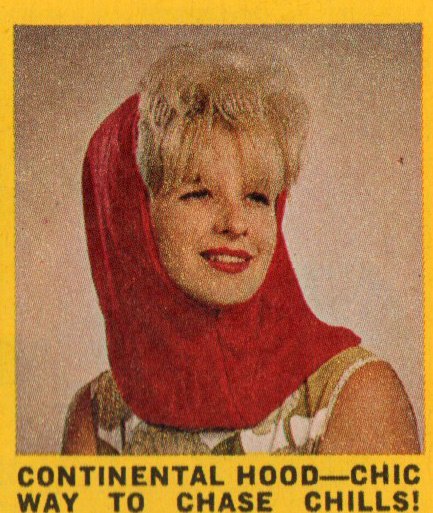 If she's that cold, I suggest she not go with something sleeveless.
I picture June slaving away at her ironing as she waves goodbye to Ward off to work… then, quickly transforming her ironing board into a bar and slogging back a drink.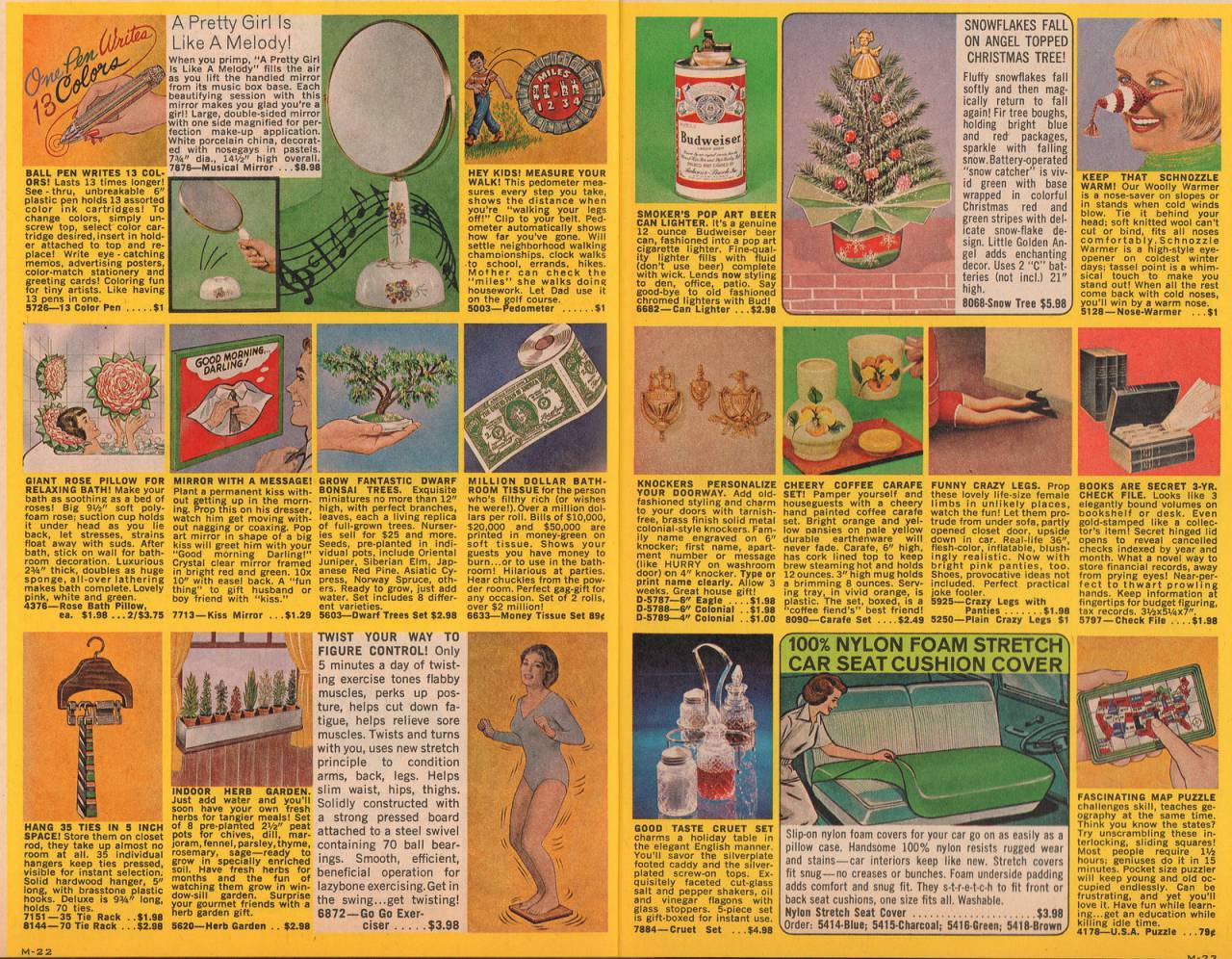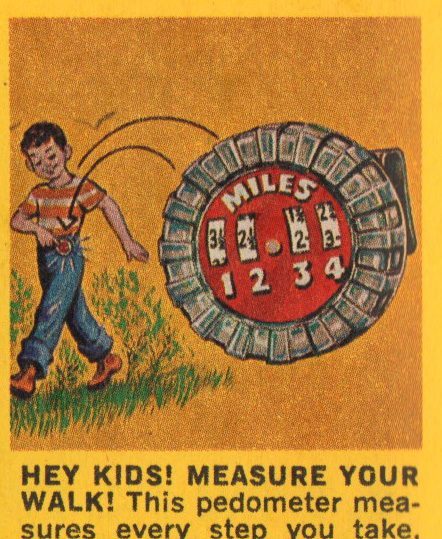 And you thought the Fitbit and its ilk were new?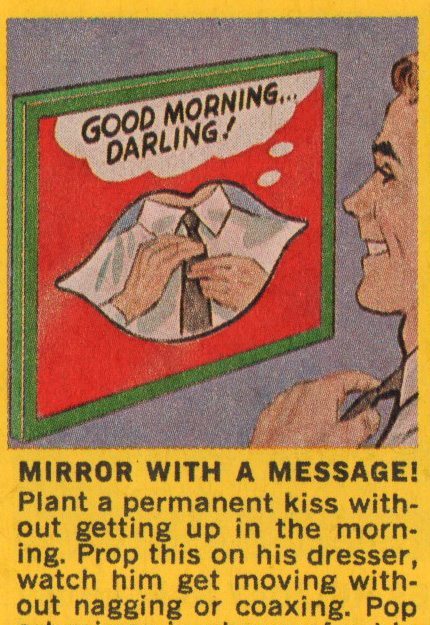 "Watch him get moving without nagging or coaxing". I love it.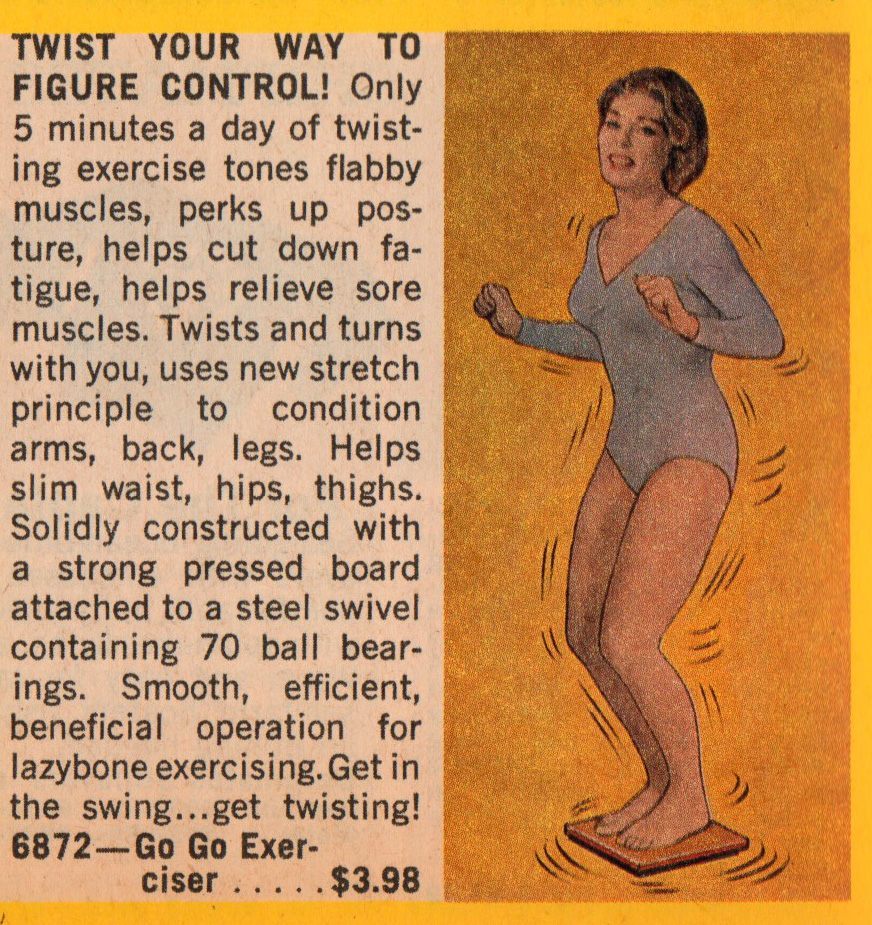 Dear God. A post in the near future on ridiculous exercise products is a must.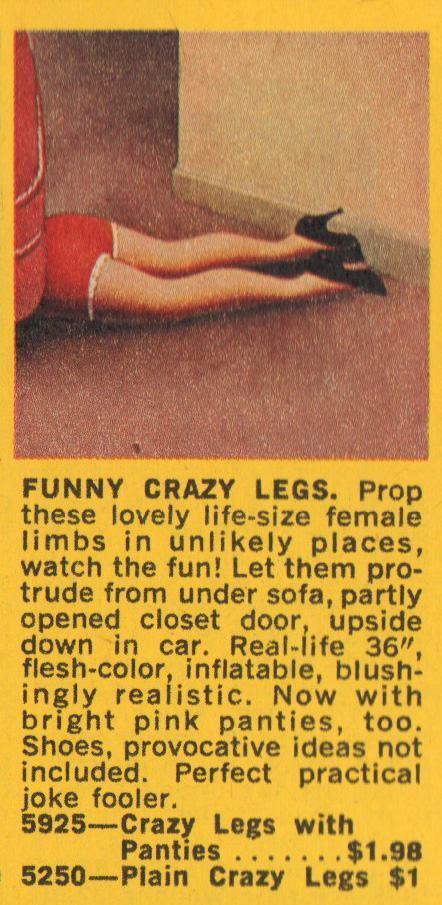 What in the ever-lovin' hell? "Flesh color, inflatable, blushingly realistic… Now with bright pink panties, too". Words fail me.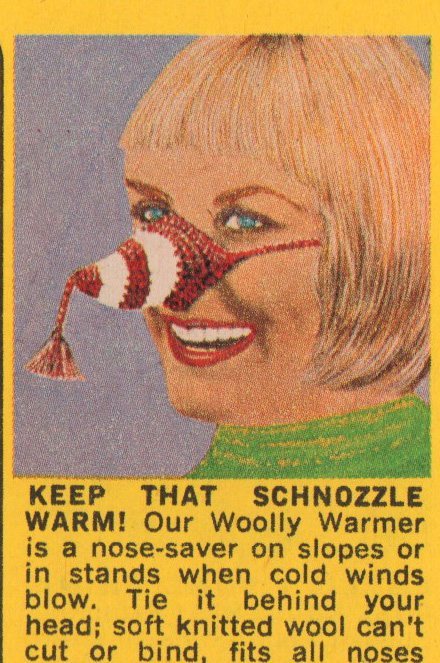 Okay, I can't go on. Is this catalog almost through? I've reached my limit.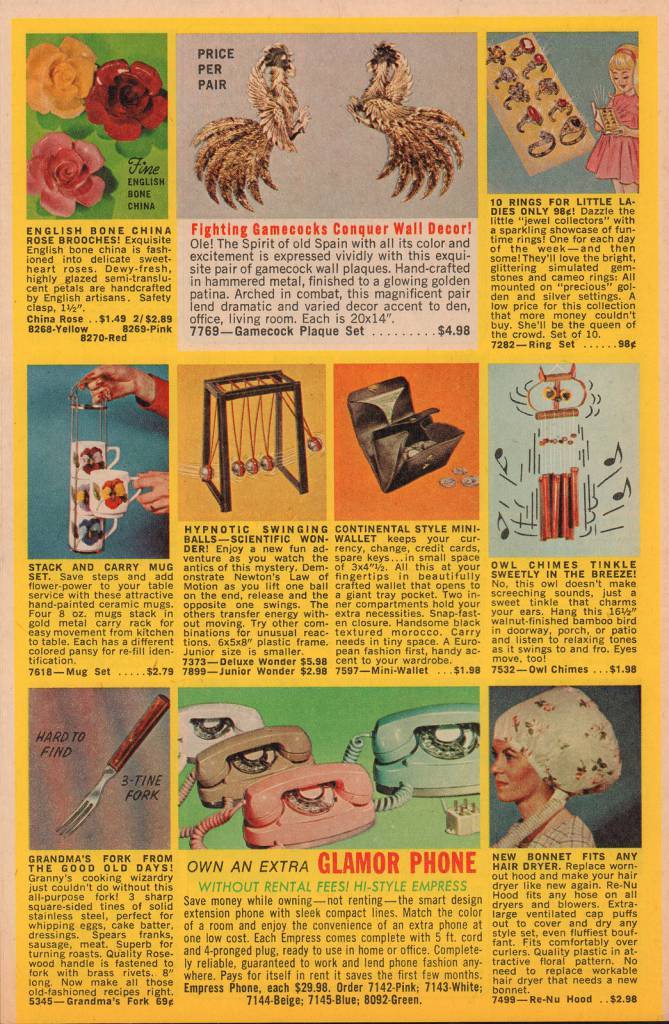 Okay last page. I hope you enjoyed. We'll leave you with a delightful wall hanging, perfect for any home – a cock fight.