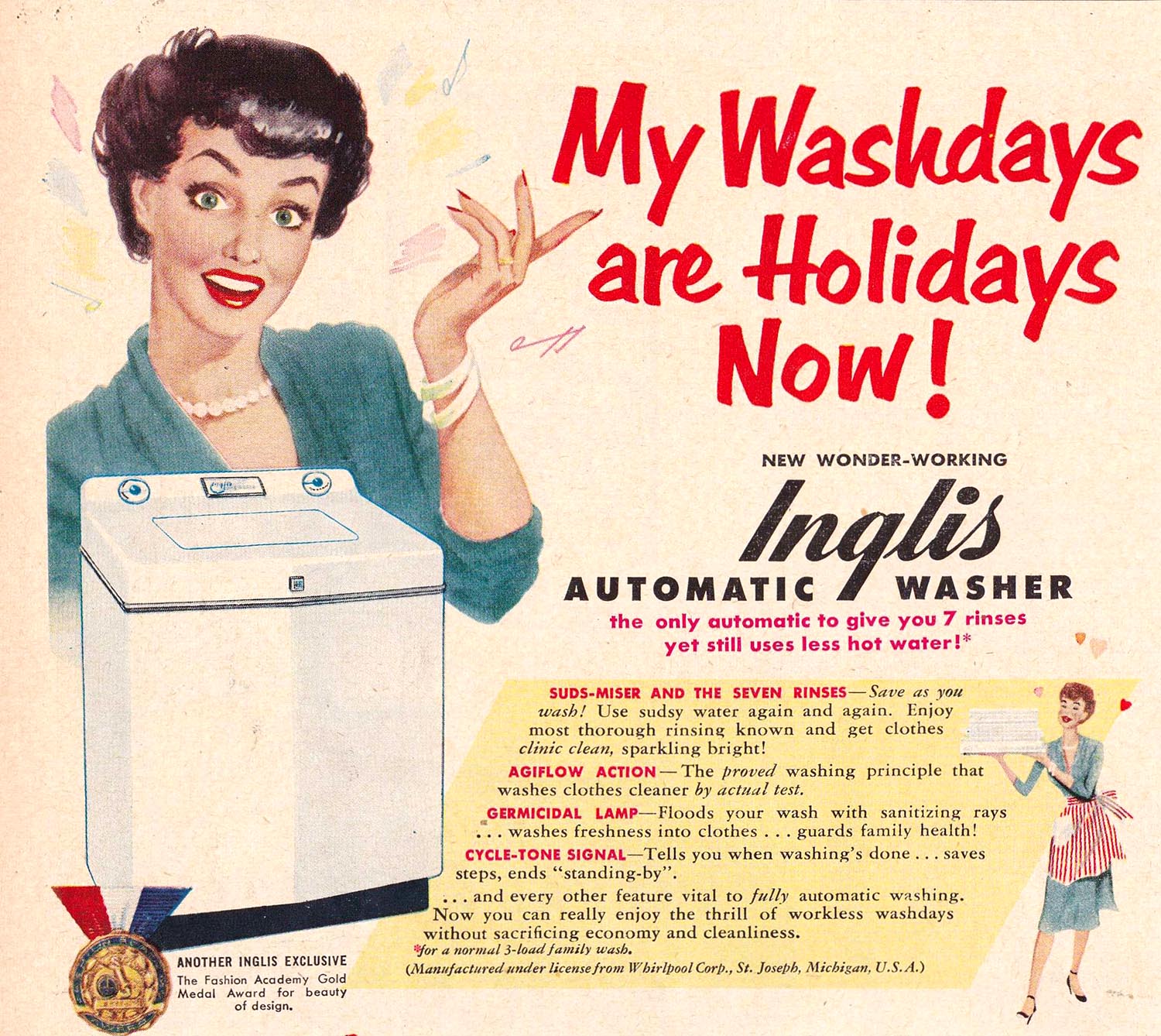 Home appliance advertising from the 1950s-1970s basically consisted of women in a state of sublime worship of their brand new appliance.  Considering that they genuinely did save homemakers from hours of backbreaking work each day – it's no wonder they were so enamored!
So, let's have a look at some mid-century adverts – and consider this Part 2 to our 2014 article: Miracle Appliances And The Desperate 1970s Women That Loved Them.  Indeed, the number of hysterically happy women and their beloved washers, freezers and garbage disposals are too numerous to be contained within a single article!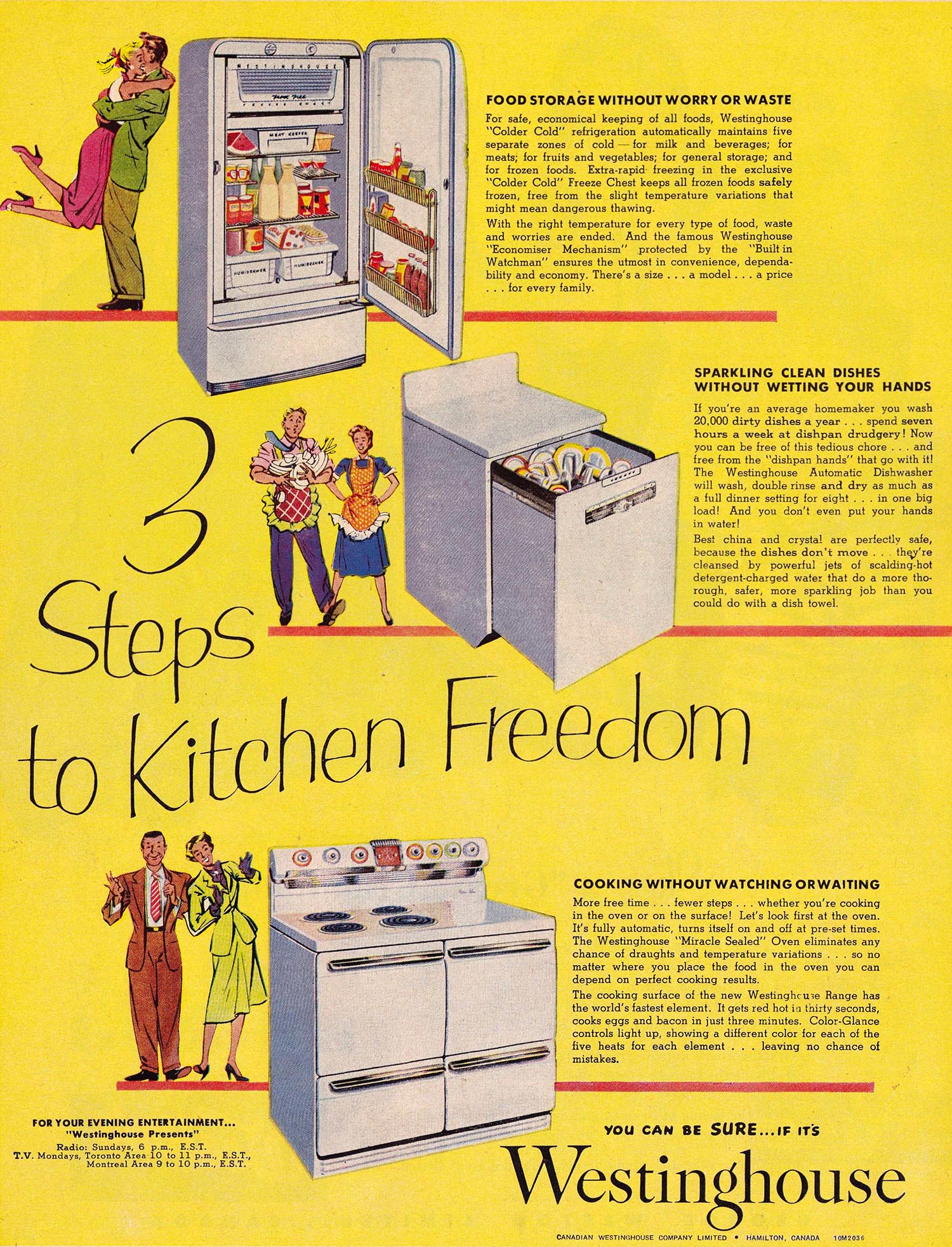 These first three ads (above: Inglis, Westinghouse, below: McClary) are all from 1952 and are all about the time the homemaker will save.  "You'll have more free time"…. "My washdays are holidays now"…. and check out the Westinghouse blurb if you want to really get a feel for why these appliances were such saviors:
"If you're an average homemaker you was an average of 20,000 dirty dishes a year…. spend seven hours a week at dishpan drudgery.  Now you can be free of this tedious chore… and the dishpan hands that go with it!"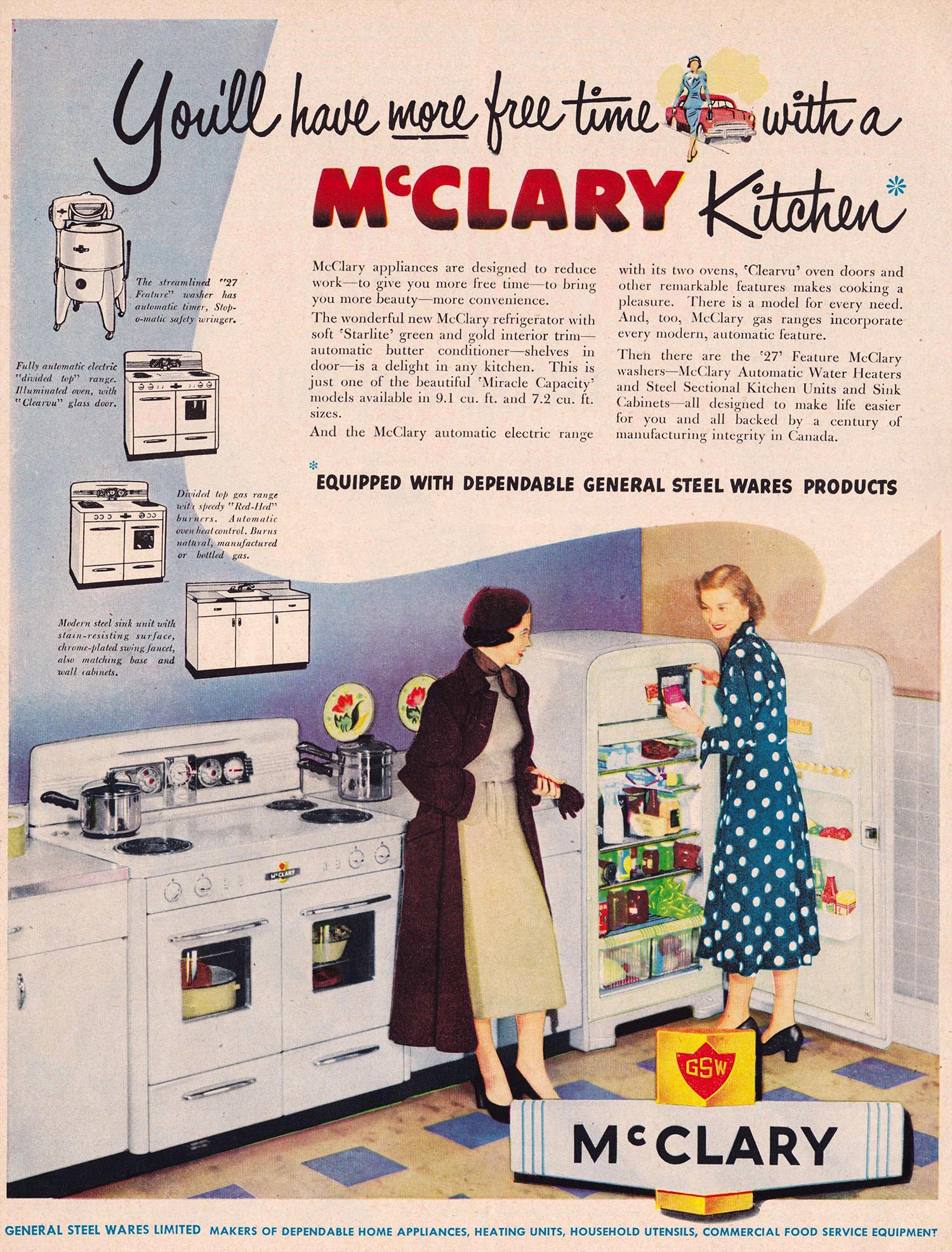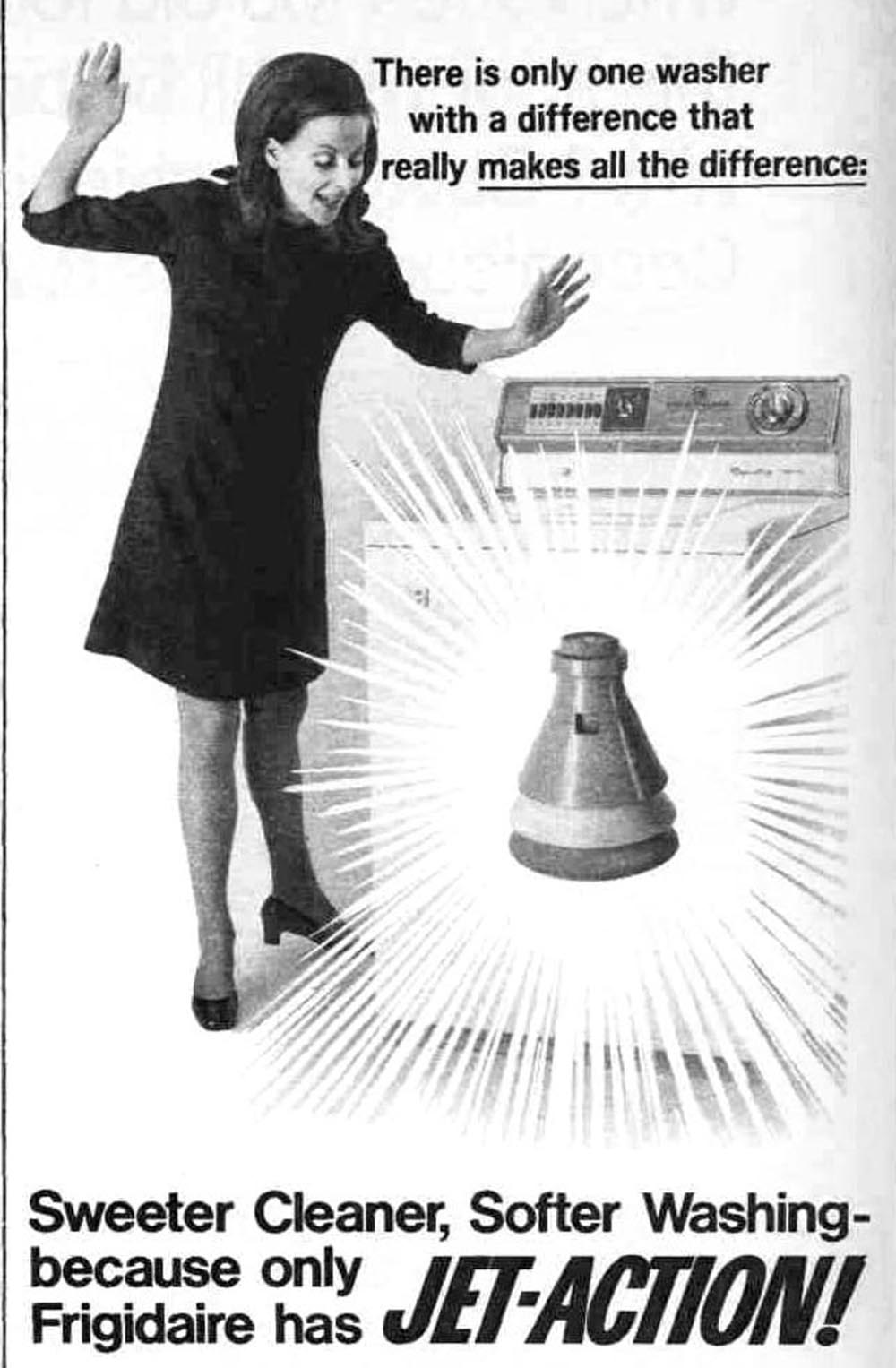 This advert from 1968 features a woman literally gobsmacked by her washer's agitator.  And well she should be – the new appliance component has apparently been delivered to her by some divine cosmic force.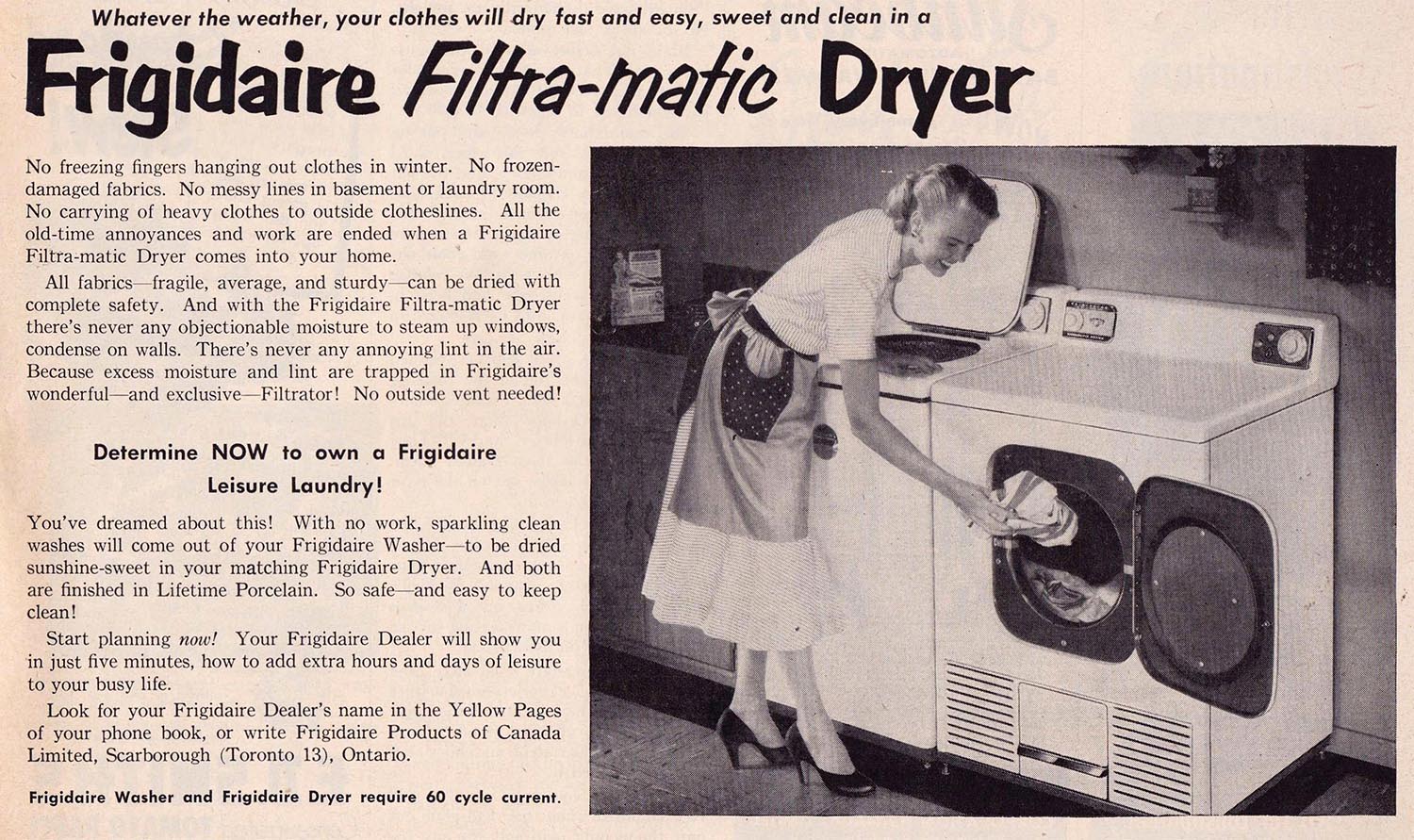 "You've dreamed about this!" reads this Canadian advertisement.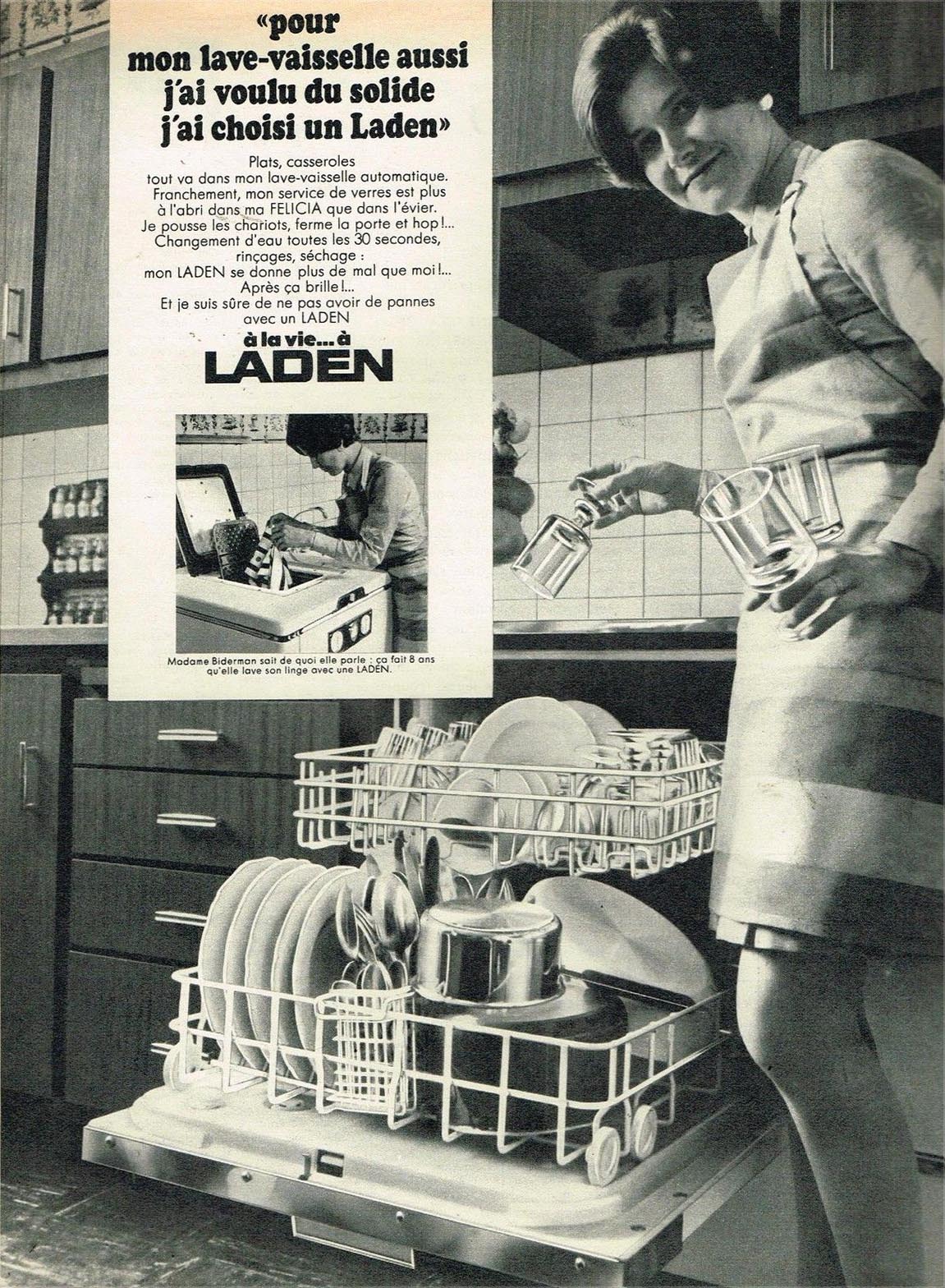 This 1969 French advertisement reads something like "For my dishwasher I wanted solid, so I chose a Laden".  Not quite sure what that means, but I get the take home message: this lady is pleased as punch with her new kitchen appliance.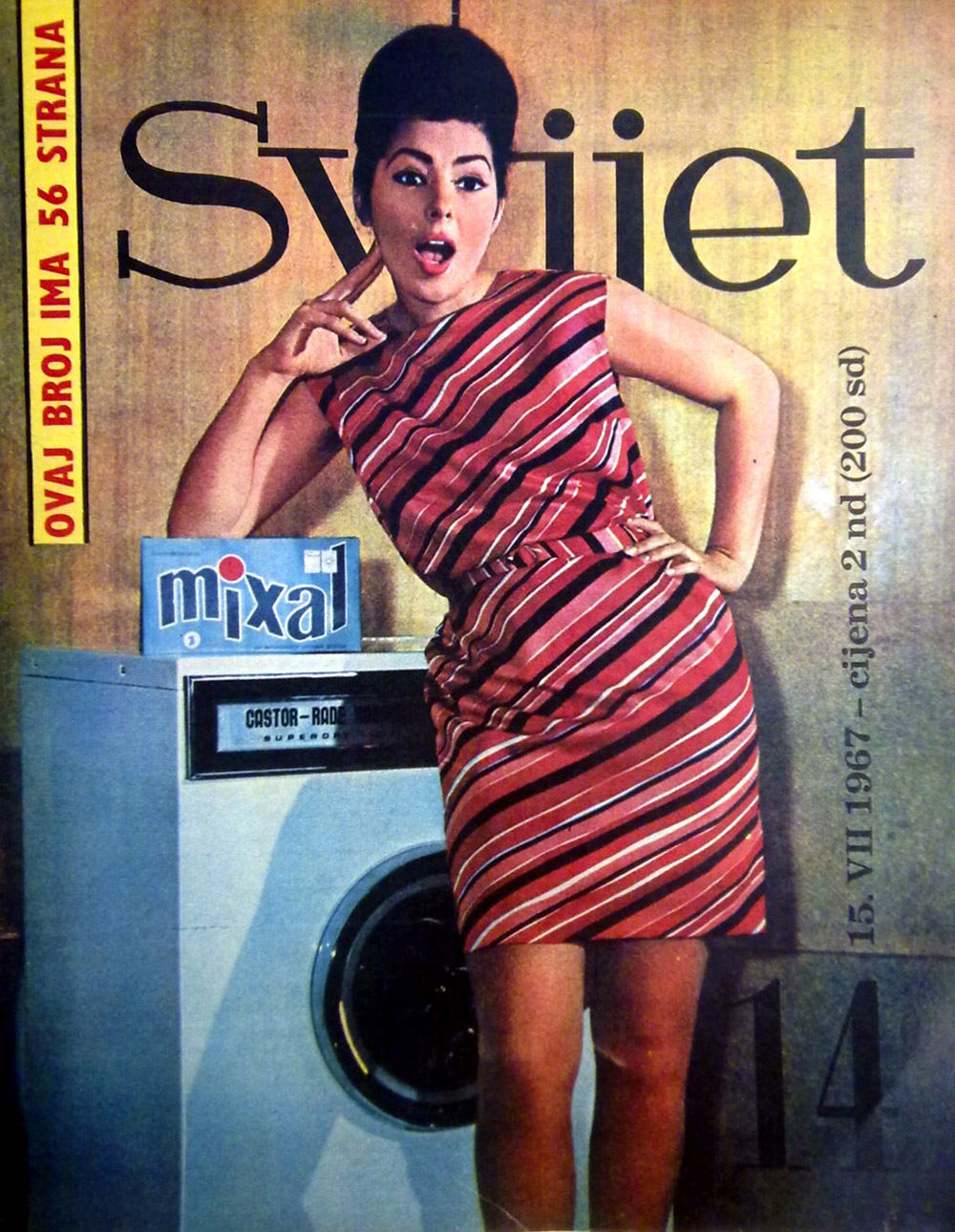 I include this Indian advert from 1969 just to demonstrate that home appliance revolution wasn't limited to the West.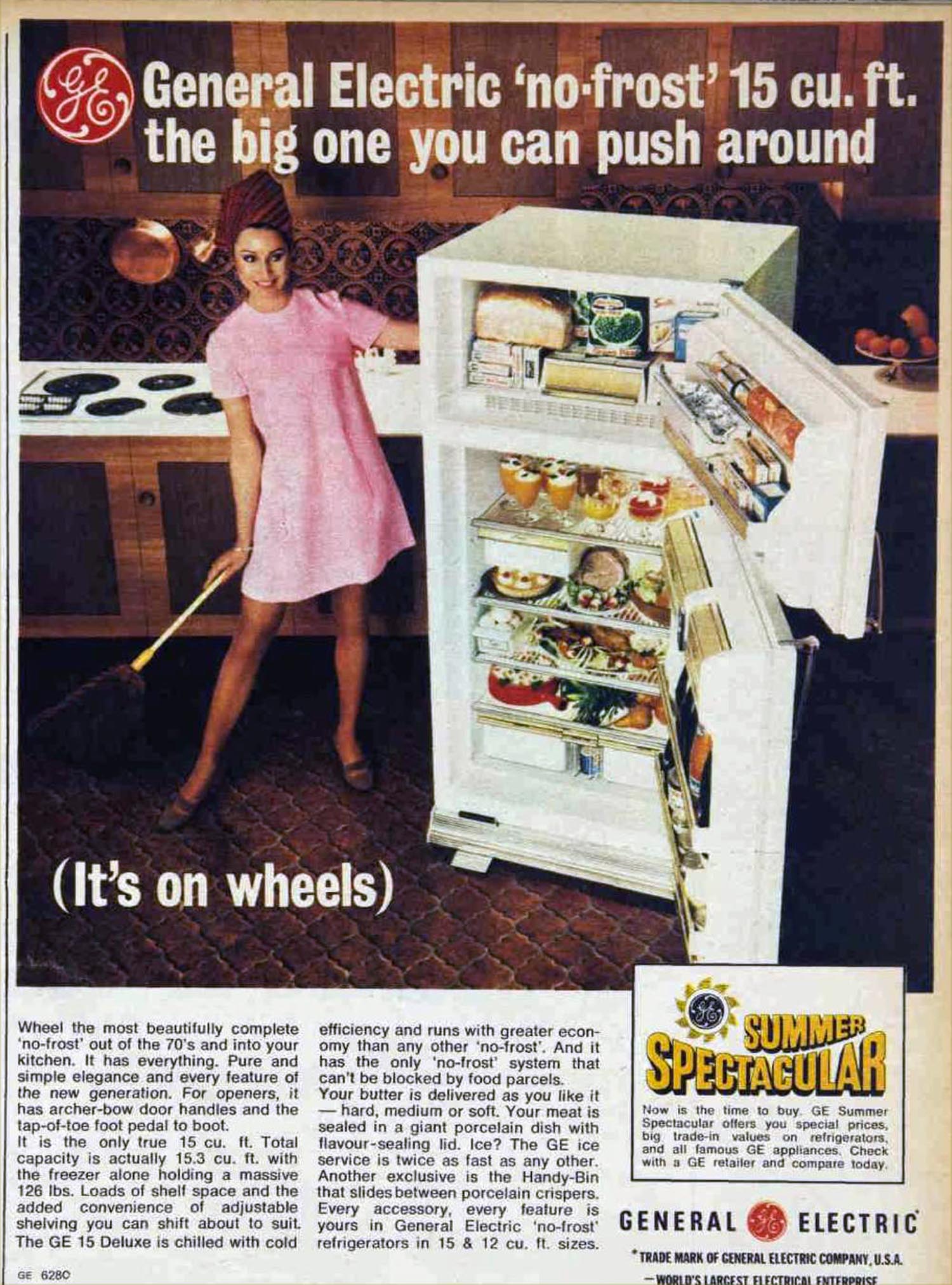 I find it a bit odd that the selling point for this fridge is its wheels.  Why would anyone want to wheel around their refrigerator?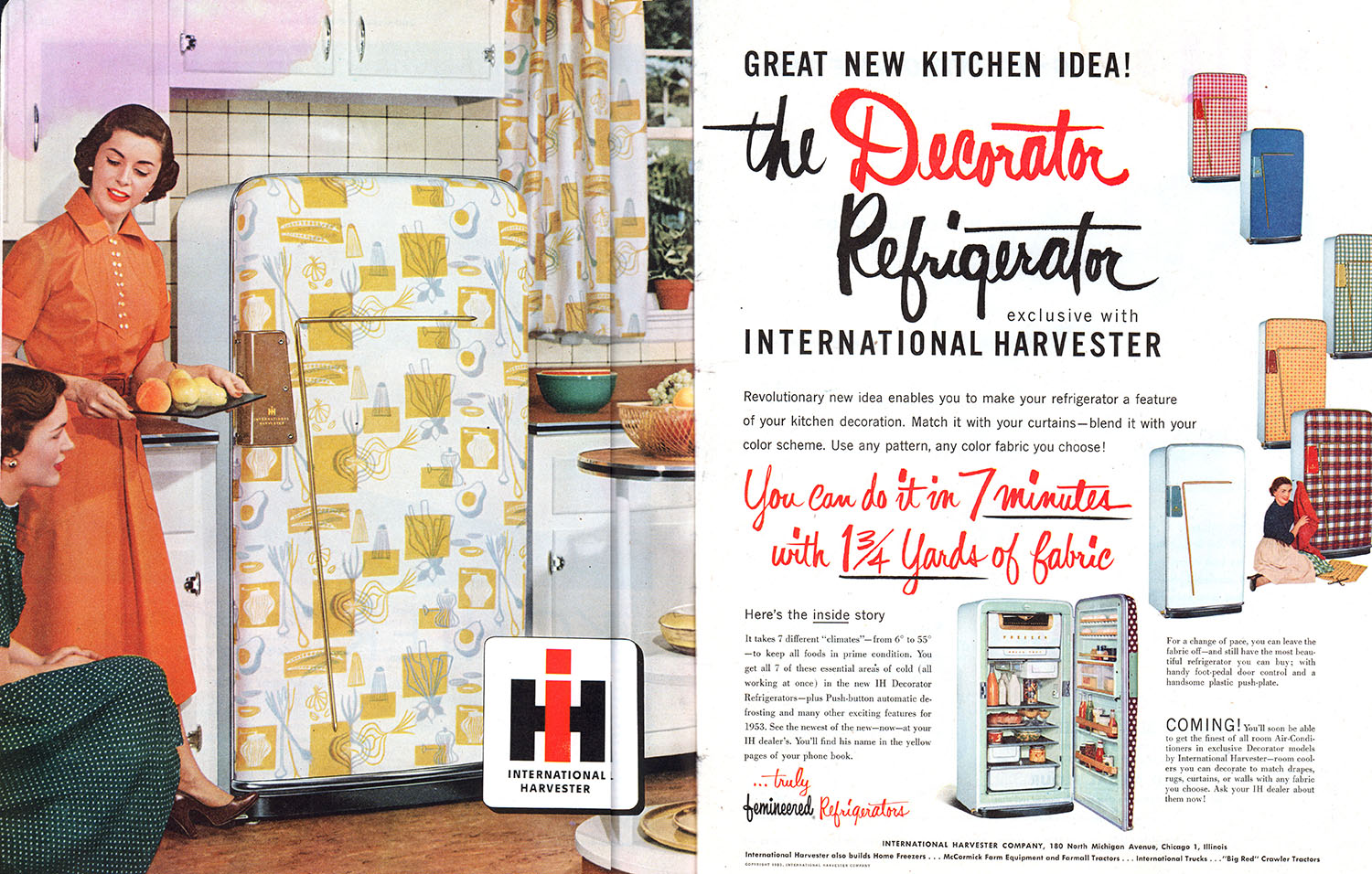 Does anyone recall putting fabric on their refrigerator?  I think these new additions to the mid-century household were so foreign, the average family really didn't know what to do with them…. should we put them on wheels?… should we drape them in fabric?….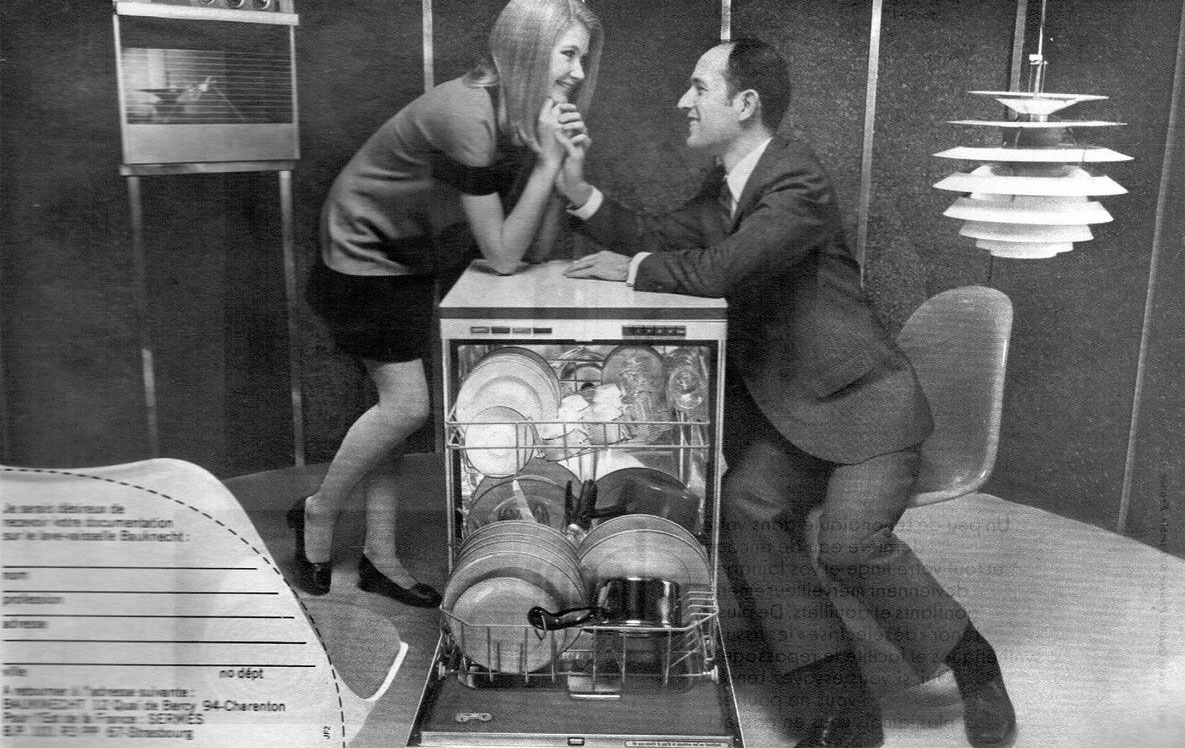 A Bauknecht brand dishwasher in the home can improve your sex life… and when you think about it, this isn't exactly false advertising.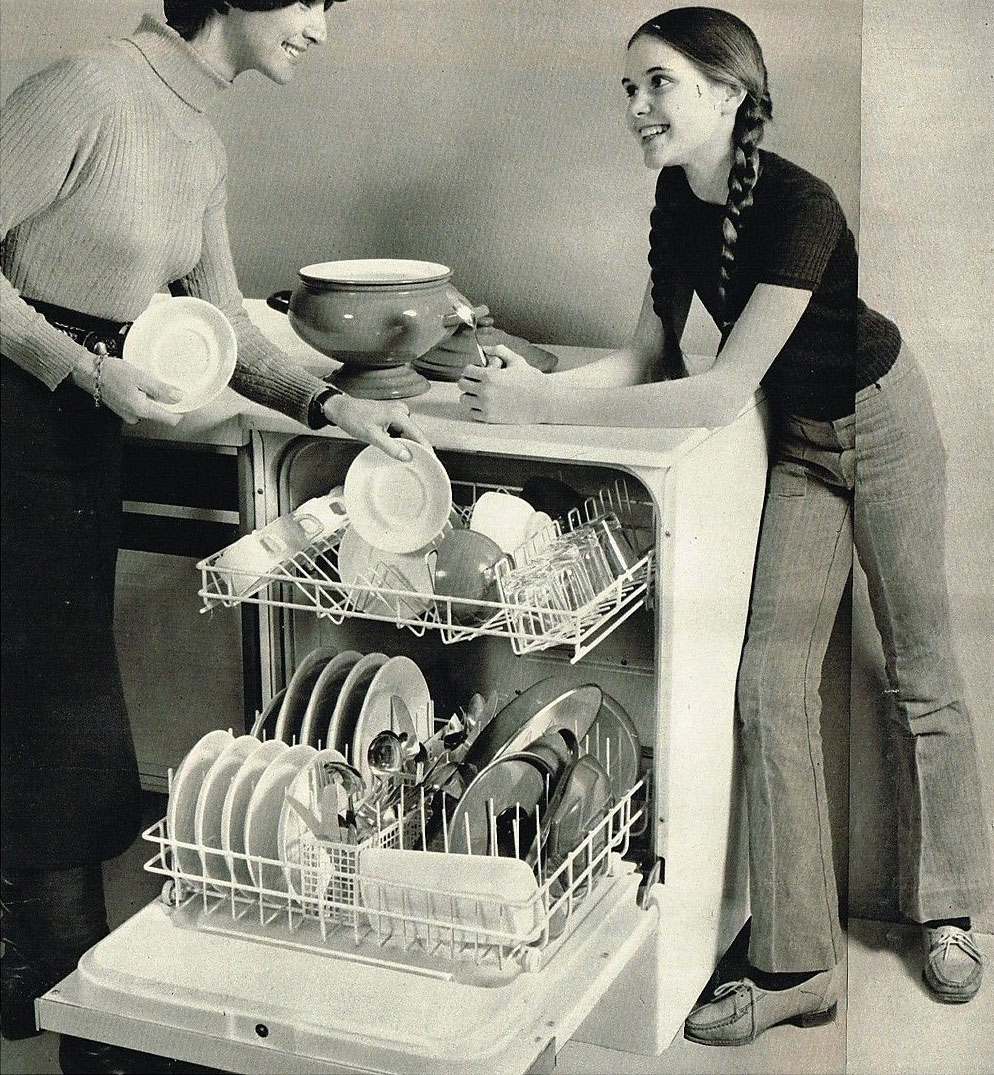 This is a detail from a Le Lave Vaisselle Brandt dishwasher advert from 1971.  It took a couple decades (from the 1950s to the 70s) for appliance advertising to finally show that it wasn't exclusively the domain of the housewife.  Gradually, you started to see the husband and family sharing the joy of dish washing.  Granted, even in the 70s, it was still primarily a female thing.  This Brandt ad portrays it as a mother-daughter bonding experience.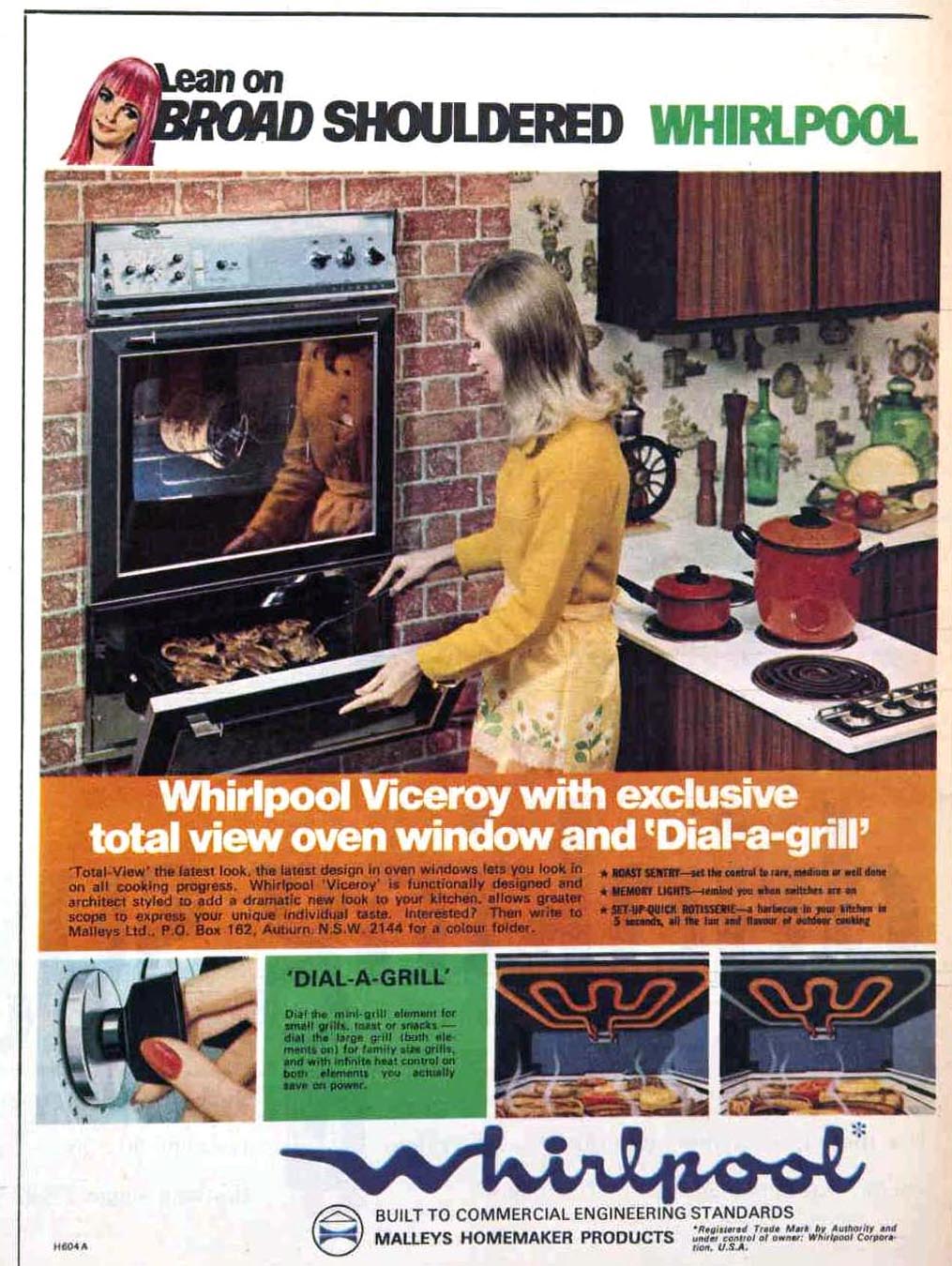 Get it? "Broad Shouldered"?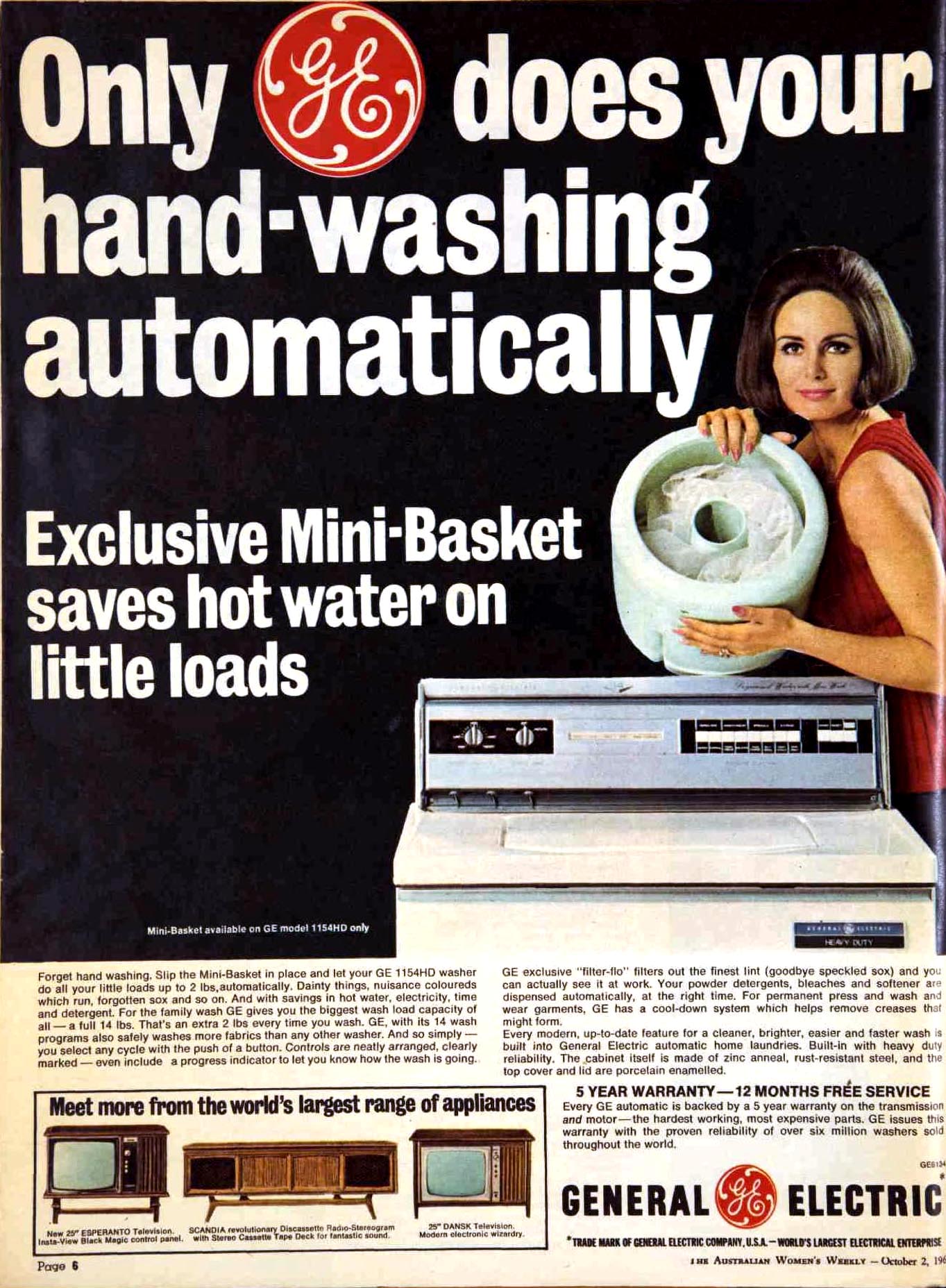 Australian Women's Weekly – October 2, 1968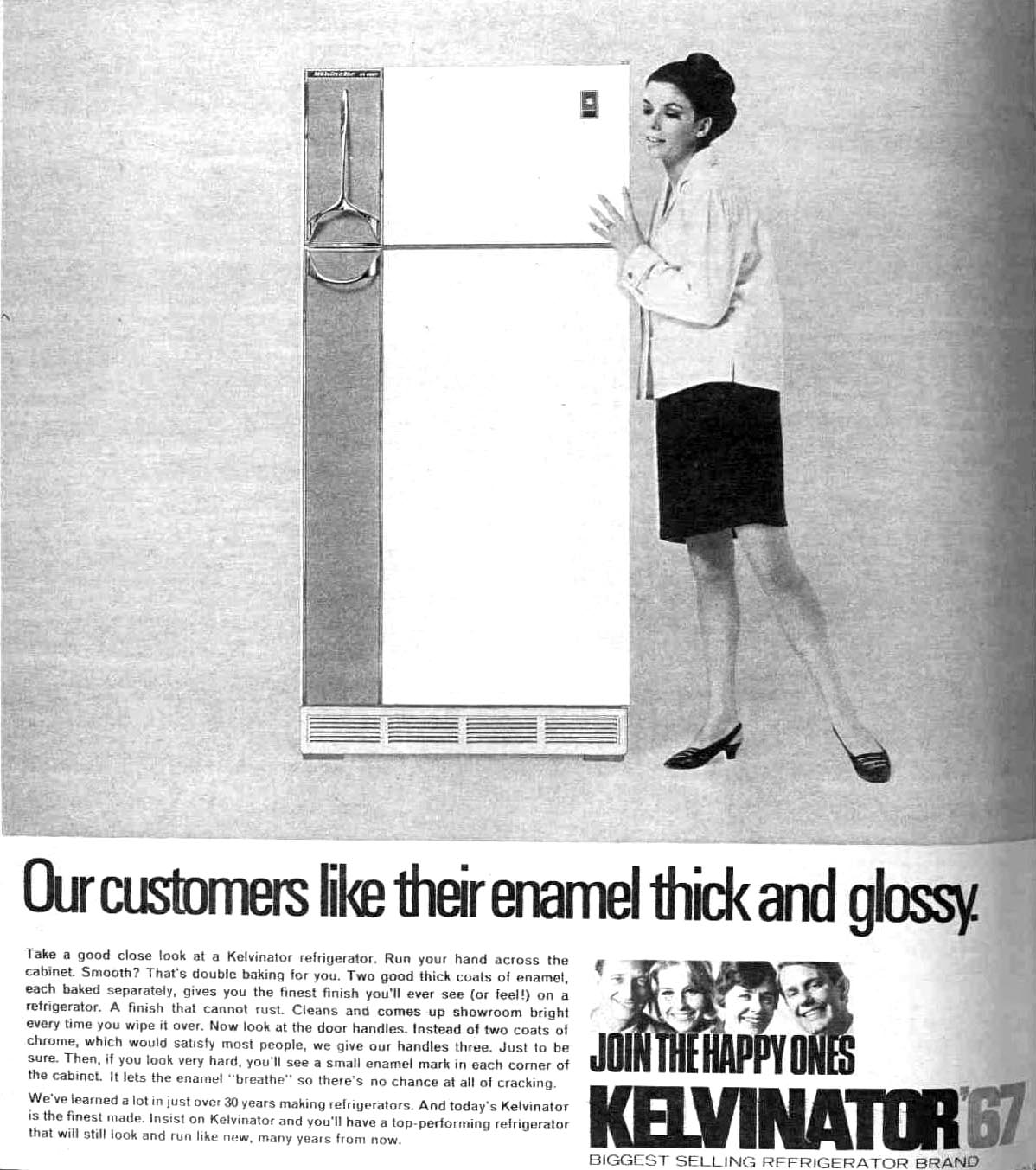 They said you couldn't sexualize a refrigerator advertisement.  They were wrong.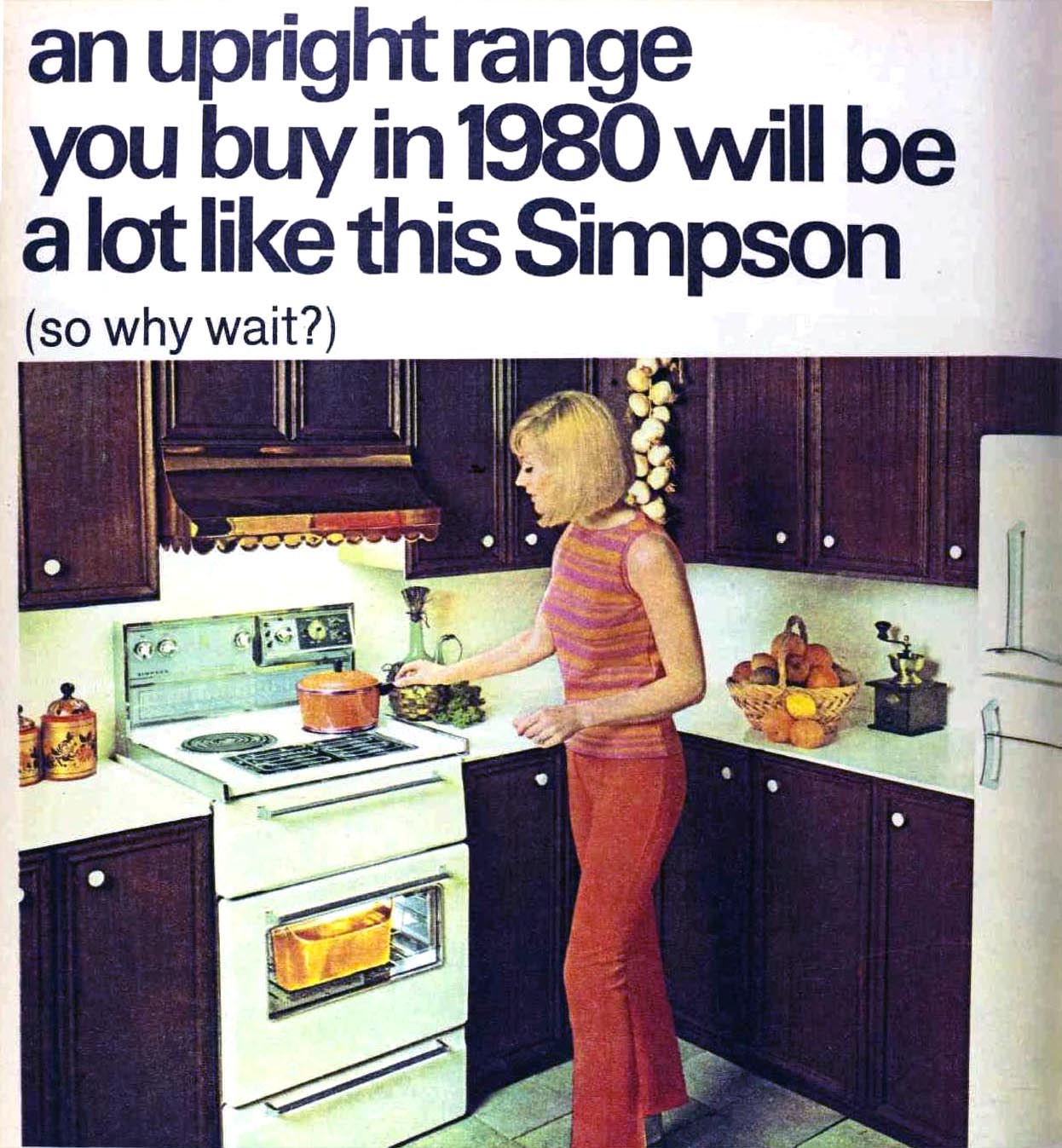 This ad is from 1967, when 1980 sounded like the space-age.  The sad thing is, the ad is correct – this is a lot like a 1980 range…. and a 1990 range… there haven't been much advancement since the initial appliance revolution.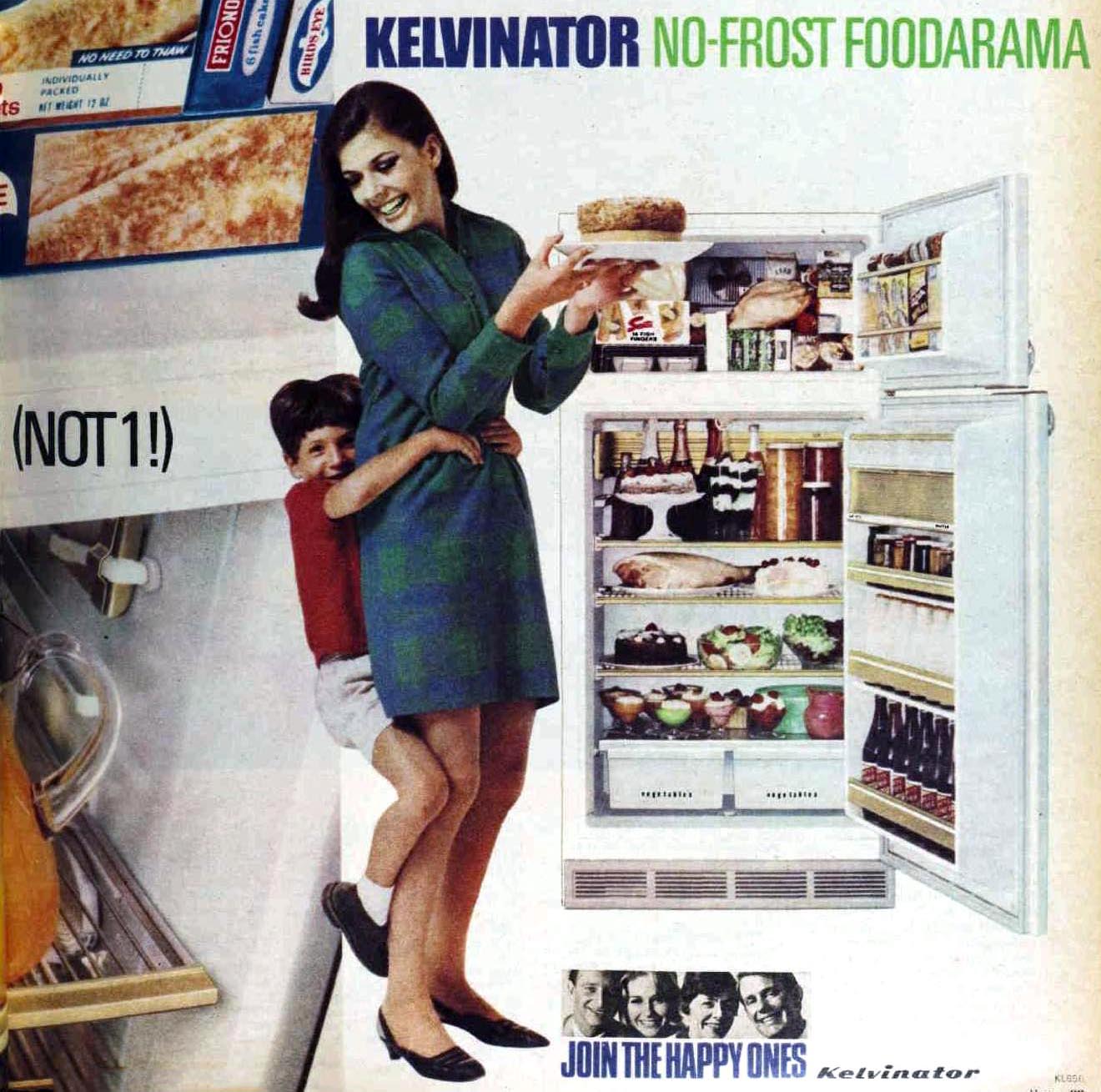 Check out what's in this lady's fridge: champagne bottles, a big rack of meat, and loads of beer and dessert.  Man, this makes my refrigerator contents of leftovers, cheese slices and butter seem a bit lame.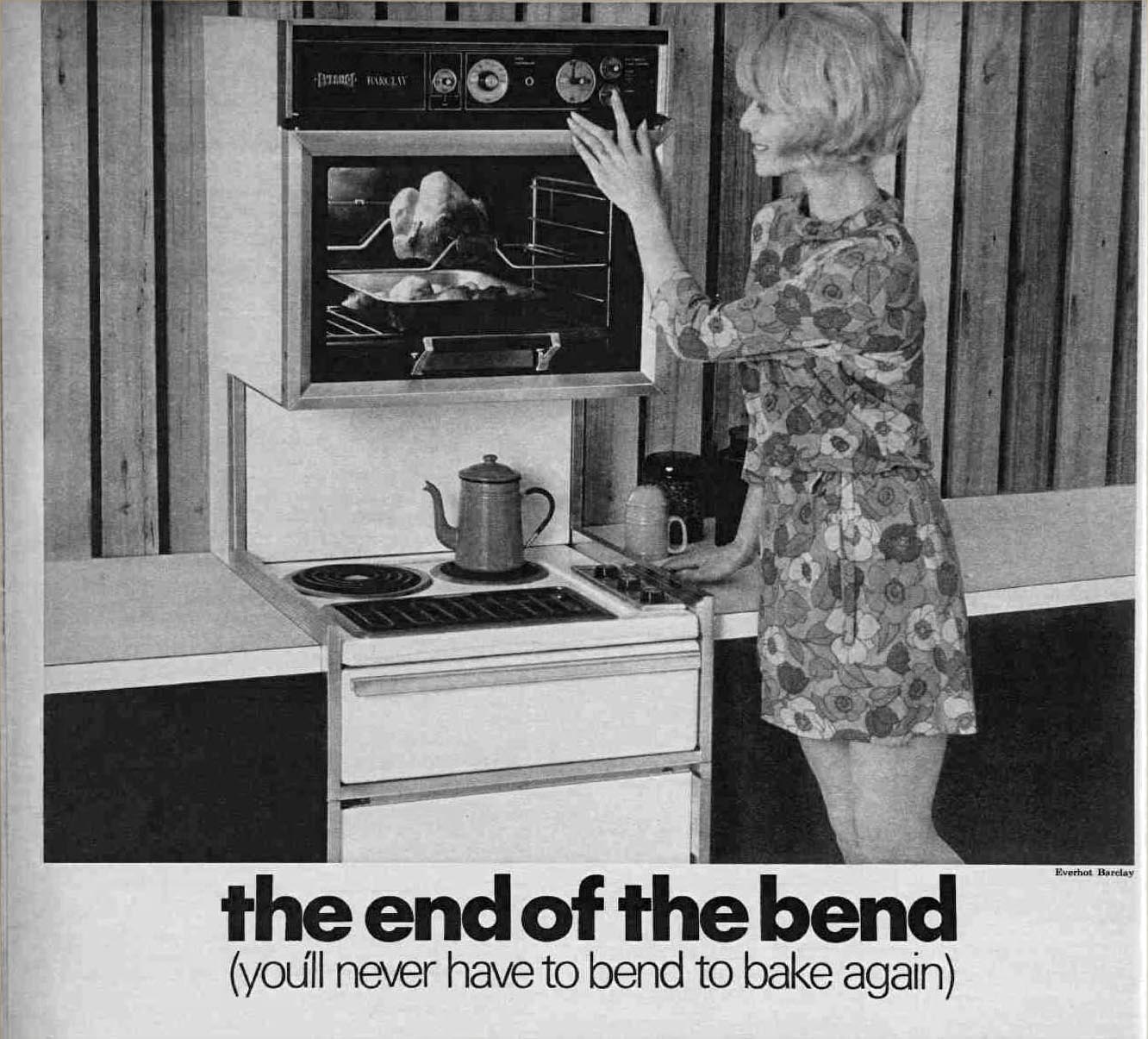 "You'll never have to bend to bake again"… and with that miniskirt, that kind of makes me sad.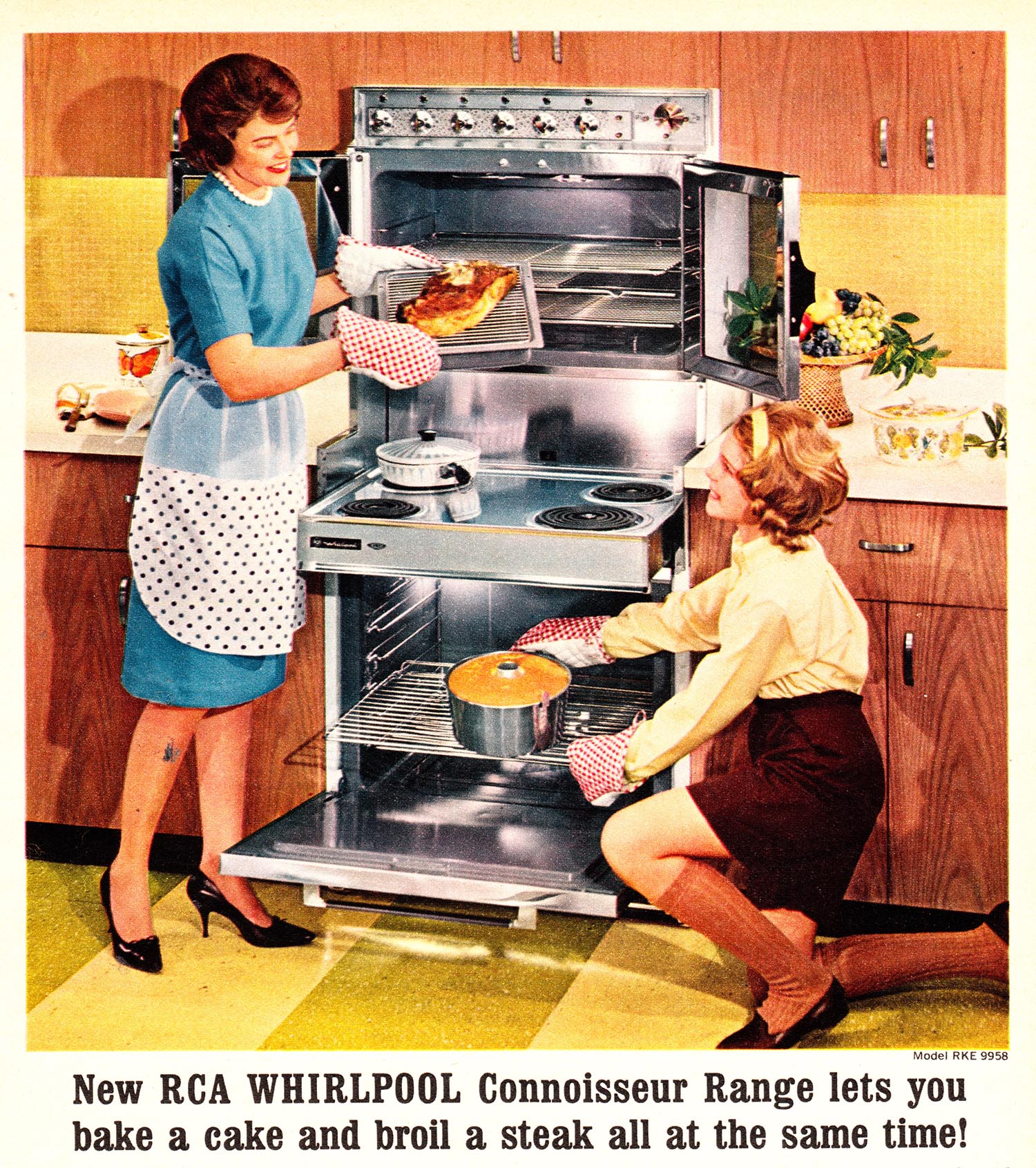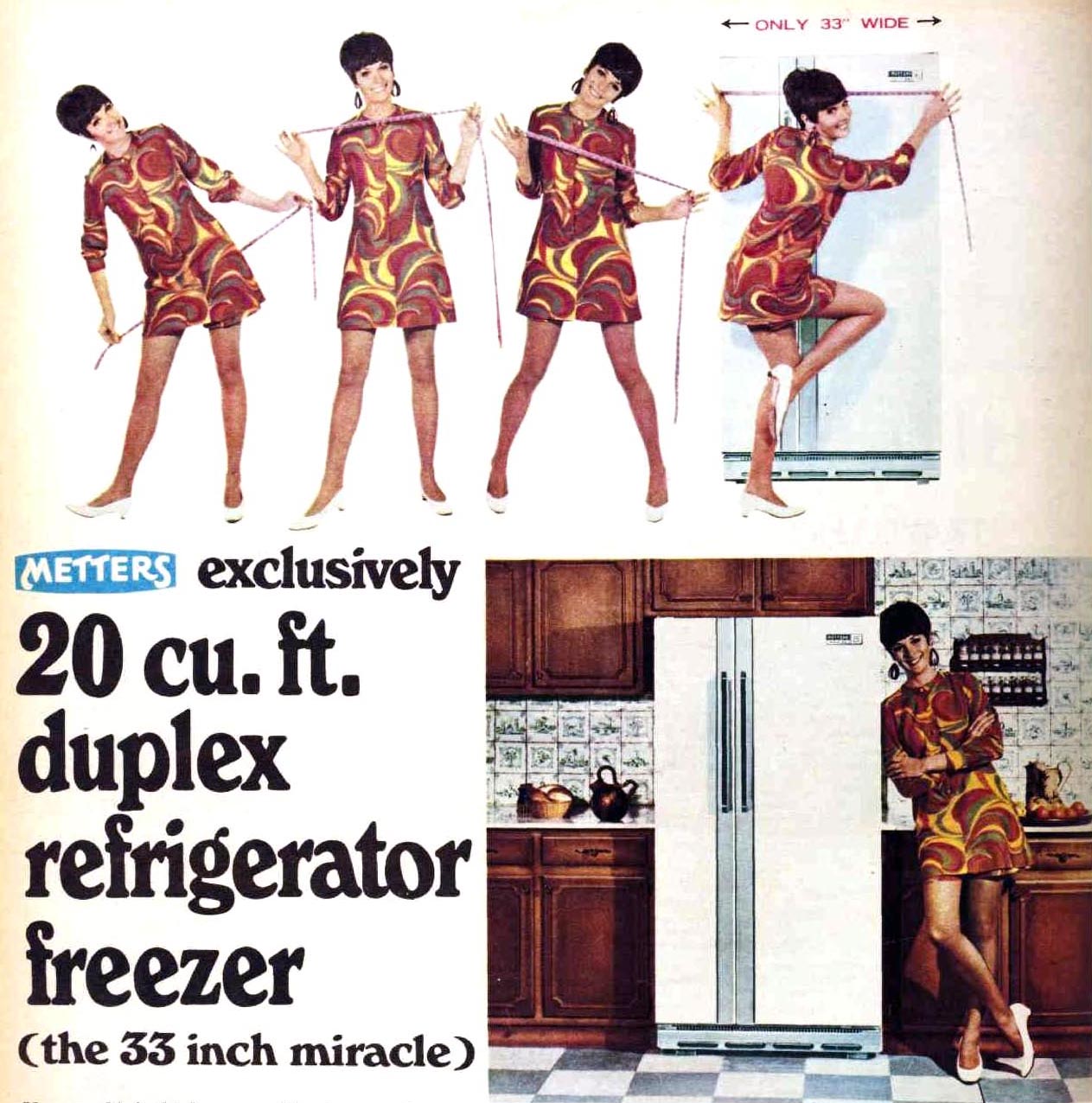 The Metters freezer – the grooviest mod appliance around.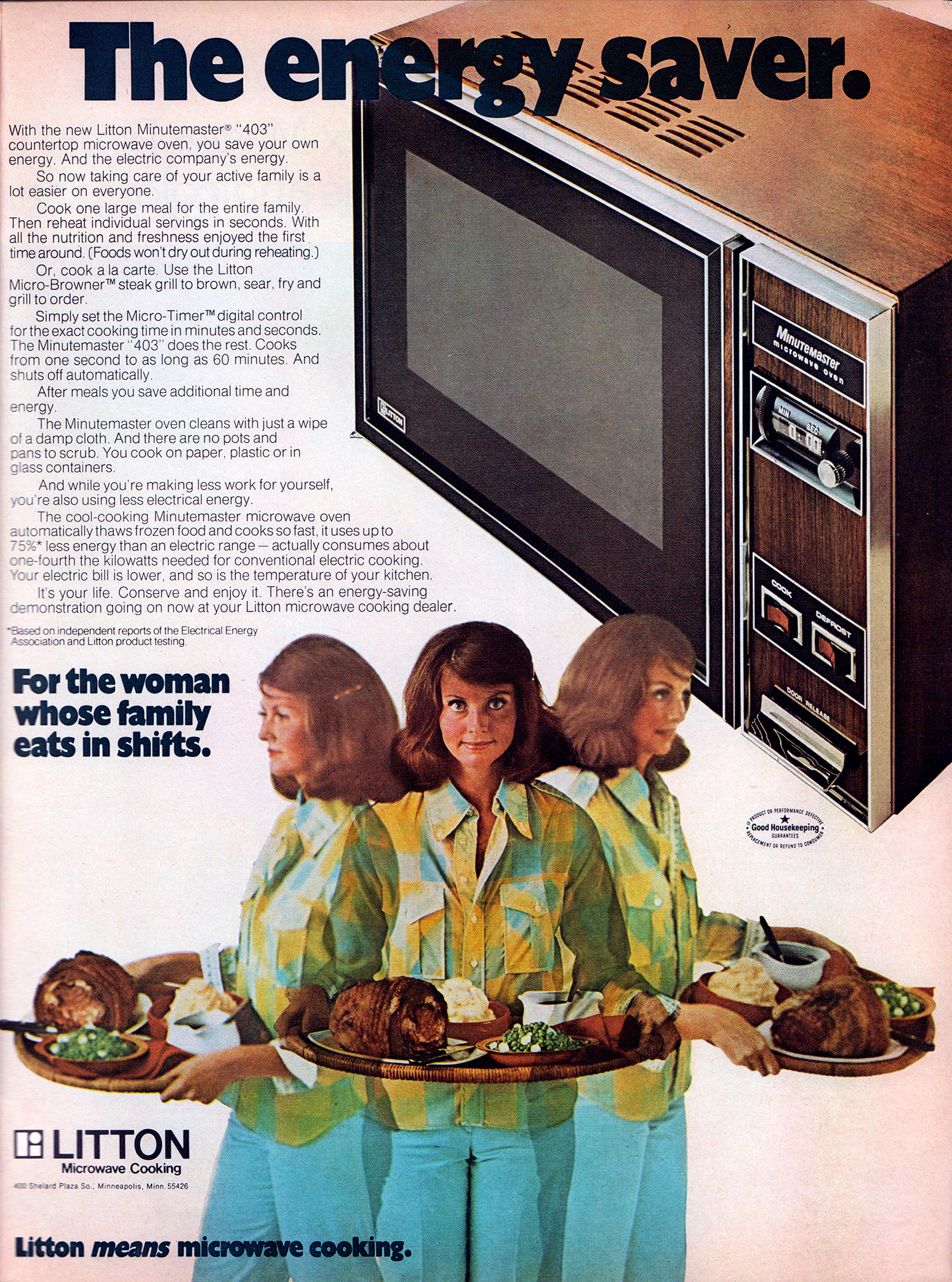 Of course, one the novelty of fridges and dishwashers wore off, it didn't make sense to have the women behave quite so joyously.  But the microwave provided at least a new kitchen addition to save even more time.
Well, this seems as good a place as any to end our tour of happy housewives and their appliances.  Until next time.