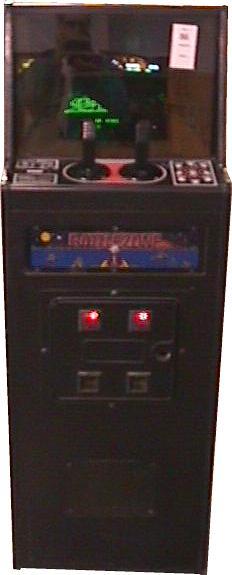 COREY Meads look at how the US military has been using video games to train its fighters. He writes:
The military's interest in the kinds of video games popular today dates to 1980, when Atari released its groundbreaking Battlezone. Not only did Battlezone evoke a three-dimensional world, as opposed to the two-dimensional worlds of such previous arcade hits as Asteroids and Tempest, but players viewed the action from a first-person perspective, as if they themselves were tank gunners peering through their periscopes at the battlefield outside — in this case, a spare moonscape with mountains and an erupting volcano in the distance. This first-person element made Battlezone a direct ancestor of today's enormously popular first-person shooters.

Soon after Battlezone took off, the army's Training and Doctrine Command (TRADOC) requested Atari's help in building a modified version of the game that could be used as a training device for the then-new Bradley infantry fighting vehicle. General Donn Starry, the head of TRADOC at the time, had recognized early on that soldiers would be more responsive to electronic training methods than to print-and lecture-based ones.
You can play Battlezone here.
Of course Pac-Man was a game that followed US military fighting procedure, notably in World War 2 when little pills kept the troops sharp…
Other Atari games that have inspired the US in war:
Berzerk
Golf
Xenophobe