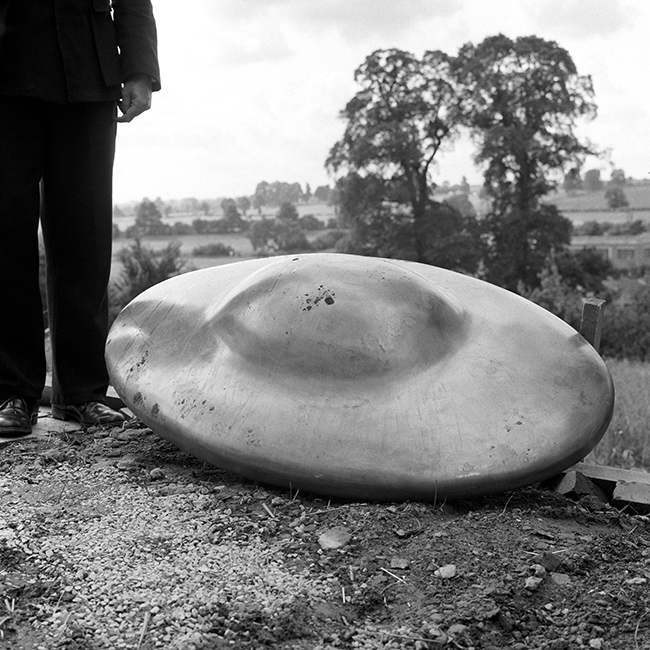 In 1967, a UFO landed in Clevedon, Somerset. A schoolboy found it. He called the police.
In the above photograph, engineer Reg Willard is seen dissecting the machine's bleep mechanism. Helping him is Aubrey Willcocks, who was called in by the local police. Looking on is Sergeant John Durston. The object was one of five strange objects, all resembling flying saucers and emitting noises, found in different parts of the country.
Inside the object Mr Willard found two Exide batteries, a British made transmitter and a loudspeaker.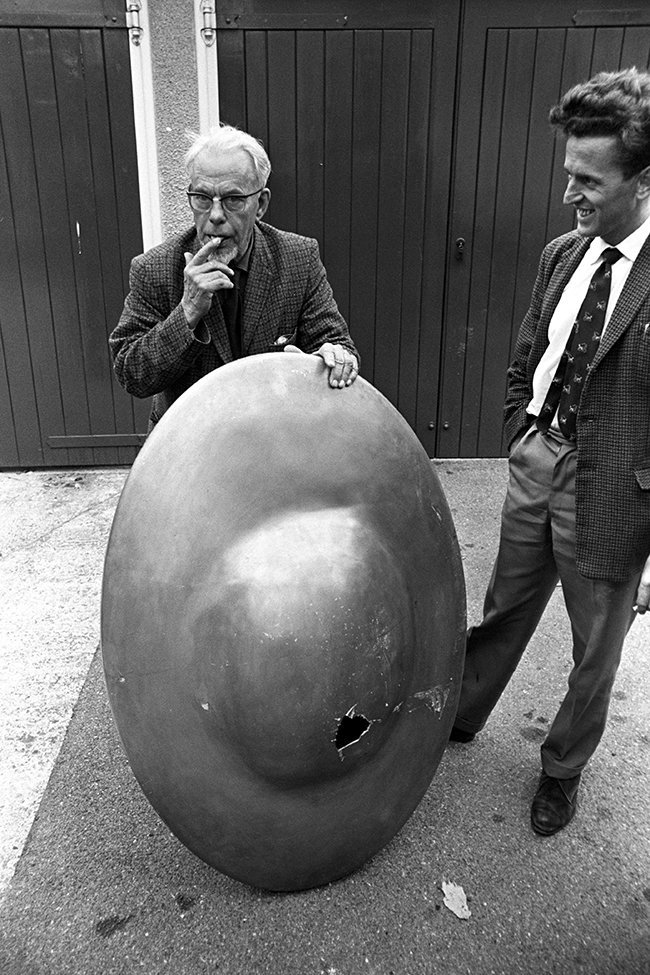 In the above photo, Engineer Michael J Willcocks applies the taste test to the liquid found in the mystery object. The liquid was later identified as pig swill. Taste testing is business fraught with peril.
It was all a prank. Royal Aircraft Establishment apprentices Chris Southall, right, and Tony Bedingfield, posed with  one of the moulds they used to produce the fibre-glass bleeping "flying saucers" found at different points in southern England. They were produced by six apprentices as part of a 'Rag Week' hoax.