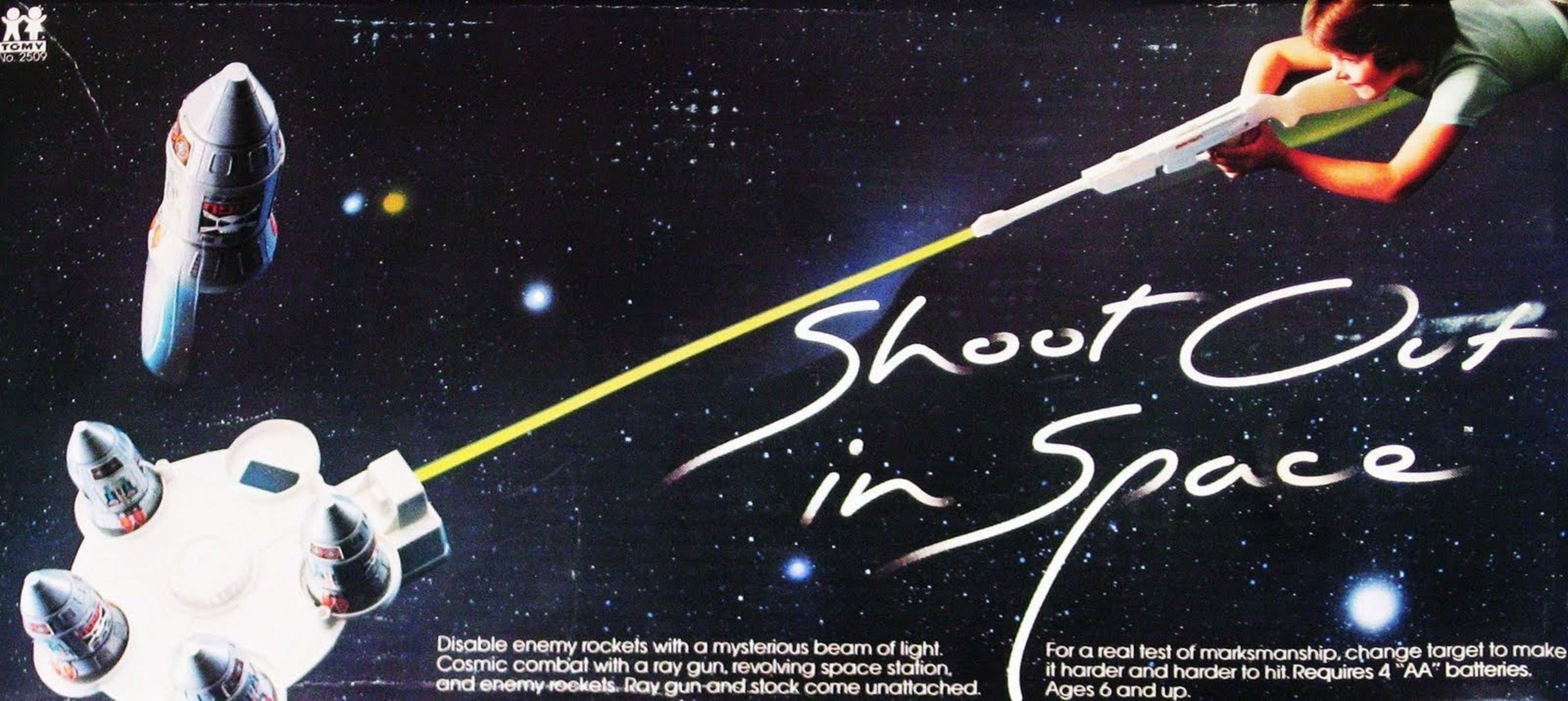 Here's another great collectible from the disco-decade and the post-Star Wars (1977) sci-fi boom. Now, as you might rightly note, toy ray guns go back to the 1930s. But this was a new wrinkle on an old idea.
Manufactured by Tomy (No. 2509) in 1978, this set is called Shoot Out in Space. I suppose you would term it a game of outer space marksmanship. Basically, it's a plastic gun, and a rotating (space-age) shooting gallery of rubber rockets.
The actual object of the game?
"Disable enemy rockets with a mysterious beam of light."  The toy involves "cosmic combat with a ray gun, revolving space station and enemy rockets."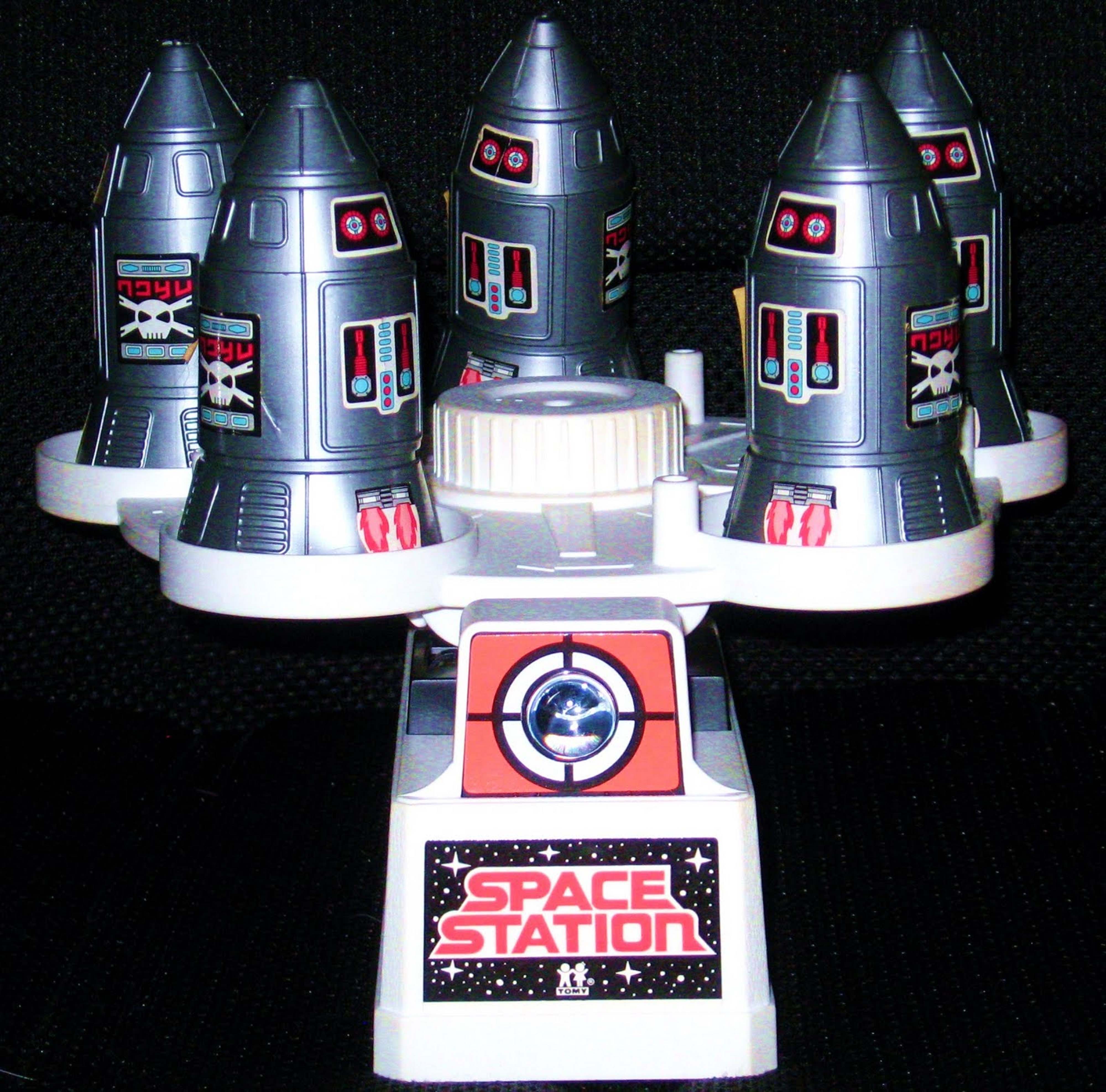 Players (or shooters….) could modify the plastic laser weapon by making the "ray gun hand-size by separating it from the stock."
The light beam from the ray gun operated "on a transistorized target at distances over 30 feet," and kids could also "change the target to make it harder and harder to hit."
Designed for ages 6 and up, this Tomy toy required four "AA" batteries to operate. I remember this toy so well — and have one in my home office — because my best friend and next door neighbor owned Shoot Out in Space, and often invited me up to his third-floor playroom to shoot down the enemy rockets.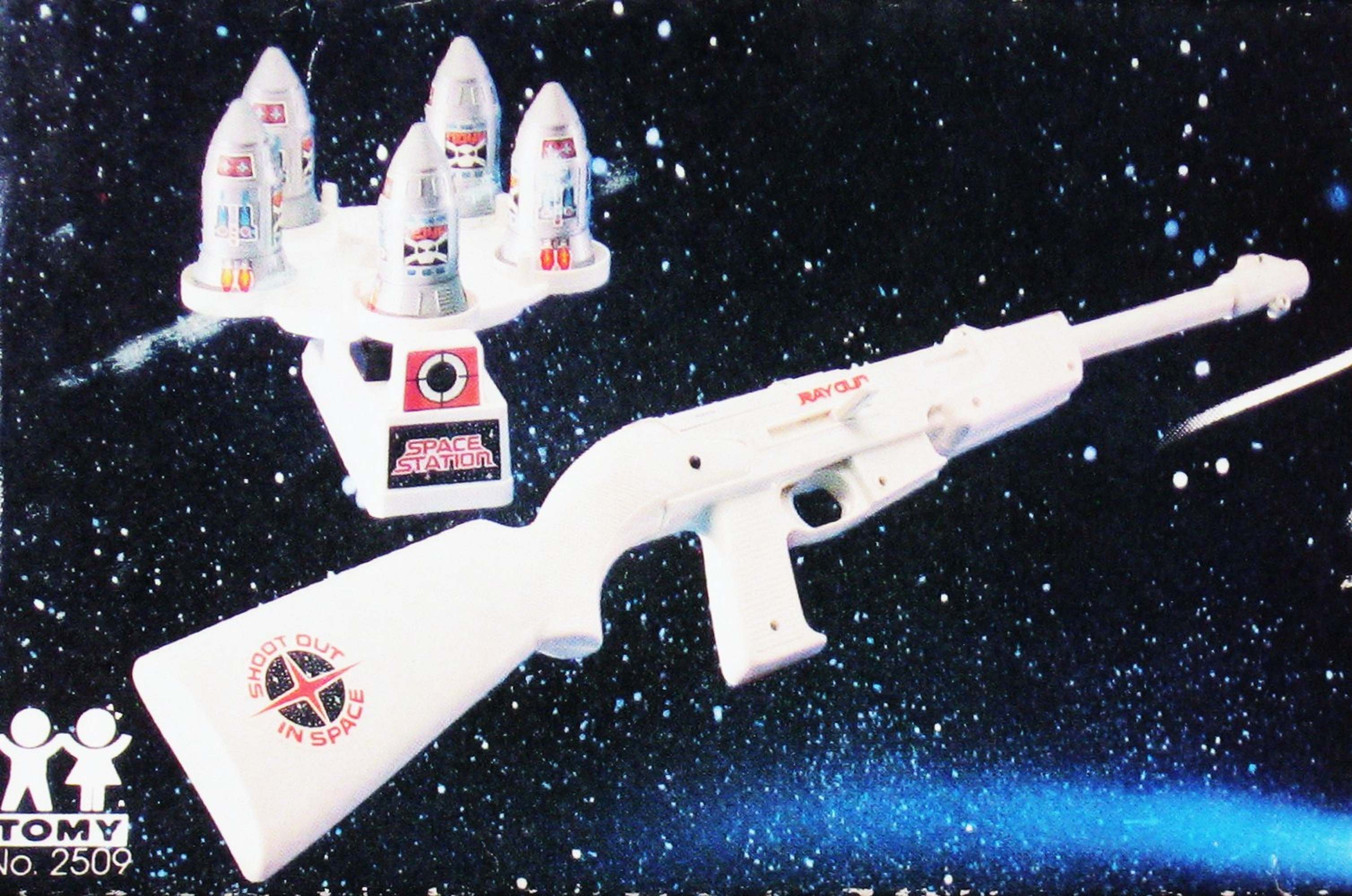 We would spend a while taking turns with the laser rifle, and then inevitably take the soft rockets and peg each other with them, pretending they were hand grenades.
Here's a TV commercial for this great, pre-video game era space toy: