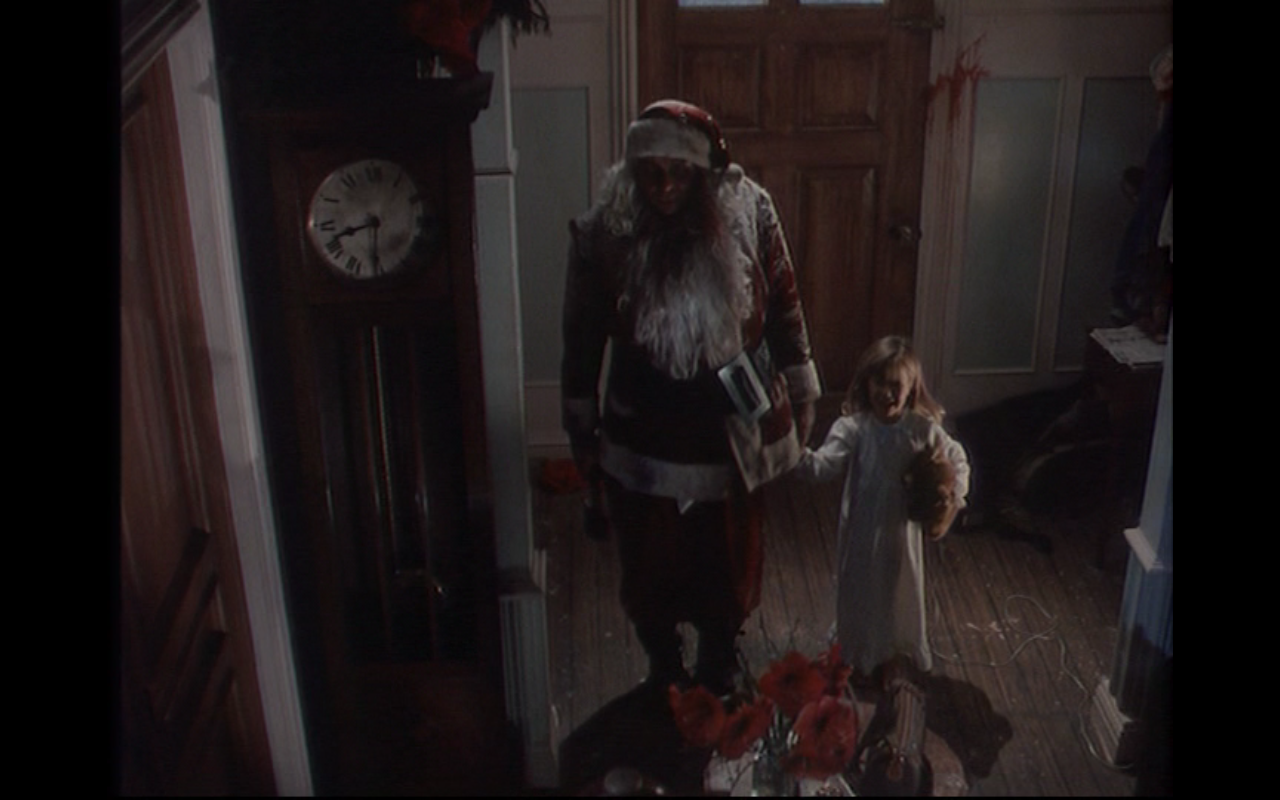 Have a Merry Scary Christmas: 5 Cult-TV Christmas Episodes to Terrorize Your Holiday
If you're looking for a little terror in your holidays — a kind that even a visit from the in-laws can't provide — you may want to consider viewing these memorable Christmas episodes from horror TV history.
There are many great Christmas themed tales in horror-TV history, from The Twilight Zone's (1959 – 1964) "Night of the Meek" to Night Gallery's (1969 – 1973) "The Messiah on Mott Street."  In fact, the best Christmas-themed story of all might very well be Millennium's (1996 – 1999) "Midnight of the Century."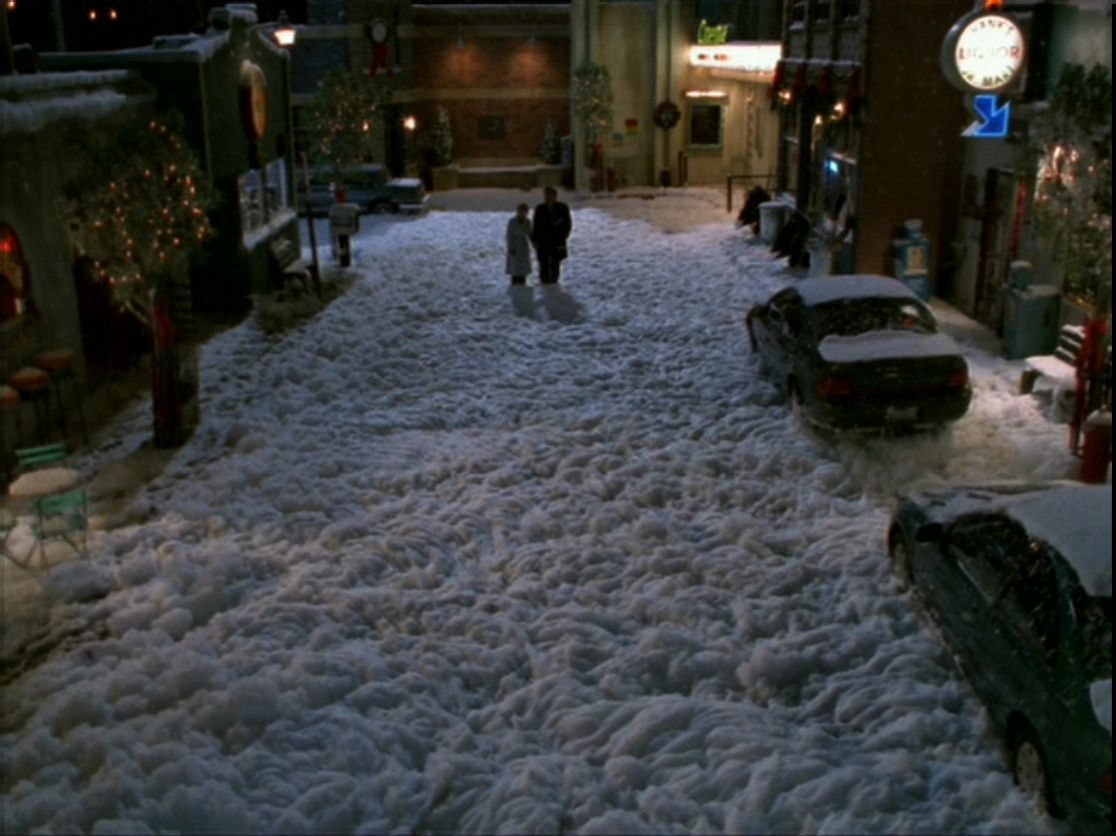 But the subject here isn't a heart-warming tale of the season as is the case in those examples… but pure holiday terror.
With that thought in mind, here are five creepy-as-hell Christmas stories.
Happy Holidays!
Tales from the Darkside: "Seasons of Belief" (December 1, 1986)
In this creepy tale, a nice suburban family spends Christmas Eve together, only to see the occasion spoiled by children with no Christmas spirit.
The kids even go so far as to deny the existence of Santa Claus!
But Dad (E.G. Marshall) responds to this outbreak of Scrooge-ism by recounting the legend of the Grither, a monstrous denizen of the North Pole who listens very closely when little boys and girls utter his name…
http://youtu.be/ZY4W-3enawk
Monsters: "Glim-Glim" (February 4, 1989)
In this first season story of the Laurel syndicated horror anthology, an alien crash-lands on Earth near Christmas time and accidentally kills of the town's inhabitants with a deadly plague.
Immune to the disease, a high-school teacher (Mark Hofmaier), his little girl and a tough guy hide in a library while the alien – a benevolent entity – attempts to save the entire planet…in time for the holidays.
http://youtu.be/I0xsk9uczrE
Tales from the Crypt: "And All Through the House" (June 10, 1989)
It's Christmas Eve, and a woman named Elizabeth Dulcie (Mary Ellen Trainor) has just murdered her husband.
Unfortunately, for her a serial killer has escaped from the sanitarium and is dressed as Santa Claus. Worse. He's in the vicinity.
This story features Larry Drake as the monstrous Santa, and is directed by Robert Zemeckis. The story is a remake of a Vault of Horror story (#35) first featured in the Amicus Tales from the Crypt movie of 1972 starring Joan Collins.
http://youtu.be/NHbavJxYBtk
The X-Files: "How the Ghosts Stole Christmas (December 13, 1998)
On Christmas Eve, Agents Mulder (David Duchovny) and Scully (Gillian Anderson) stake out a haunted house in Maryland. Mulder tells Scully the tragic history of those who once occupied it: Lyda (Lily Tomlin) and Maurice (Ed Asner).  In the dark days of World War I and a flu pandemic, in 1917, they chose a lover's suicide pact over life.
When the agents enter the house, they encounter the ghosts of the romantic couple, and find them bent on validating their choice to commit suicide…by making Mulder and Scully replay a similar lover's drama.
Buffy the Vampire Slayer: "Amends" (December 17, 1998)
With Christmas nearing, the tortured Angel (David Boreanaz) is haunted by the ghosts of his victims, including friends in 1838 Dublin, and Jenny Calendar (Robia La Morte), the Sunnydale high school teacher he murdered.
Buffy (Sarah Michelle Gellar) realizes that Angel's increasingly erratic behavior could lead to his death, and finds the source of his guilt made manifest: a monster beyond sin, beyond damnation "The First Evil."
After saving Angel, Buffy and the vampire with a soul enjoy an unexpected yuletide snowfall in typically balmy Sunnydale.