… to cut, it's the first
Beginning of the Poetry … "

– HC Andersen in a letter to Dorothea Melchior, July 21, 1867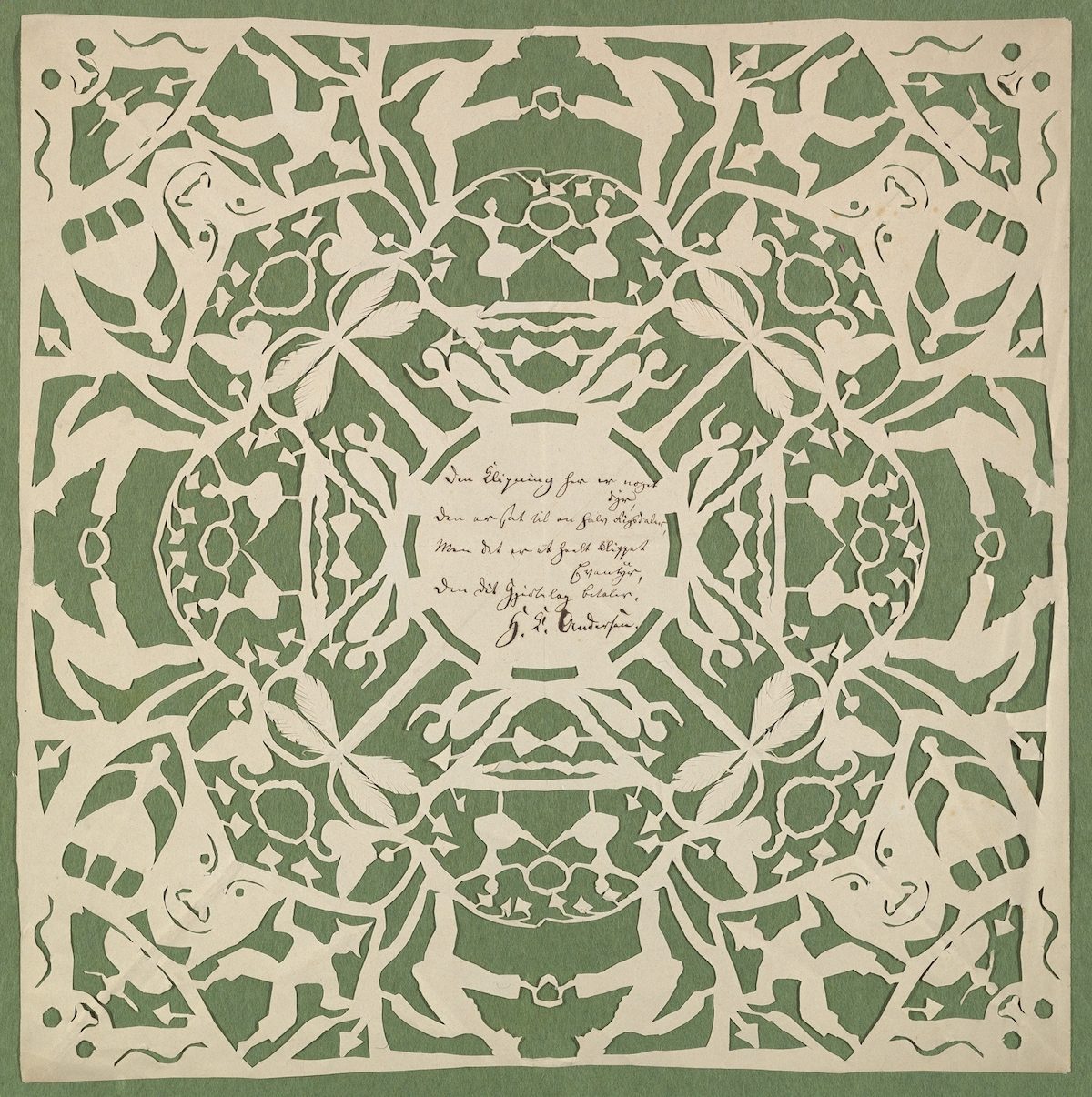 Hymned writer of fairy tales, Hans Christian Andersen (April 2, 1805–August 4, 1875) told whimsical stories as he clipped and cut pieces of paper. The tale ended when the papercut was complete and he'd reveal his creation. As was the way with his work, what appeared as a simple story had meaning and depth. He made hundreds of these paper silhouettes.
Whereas Elizabeth Cobbold gave her wonderful papercuts as invitations to her Annual St Valentine's Day Ball, Andersen left his with his audience.
The great storyteller made visual art his entire life, work that included drawings on Mount Vesuvius erupting during his visit to Italy in 1834.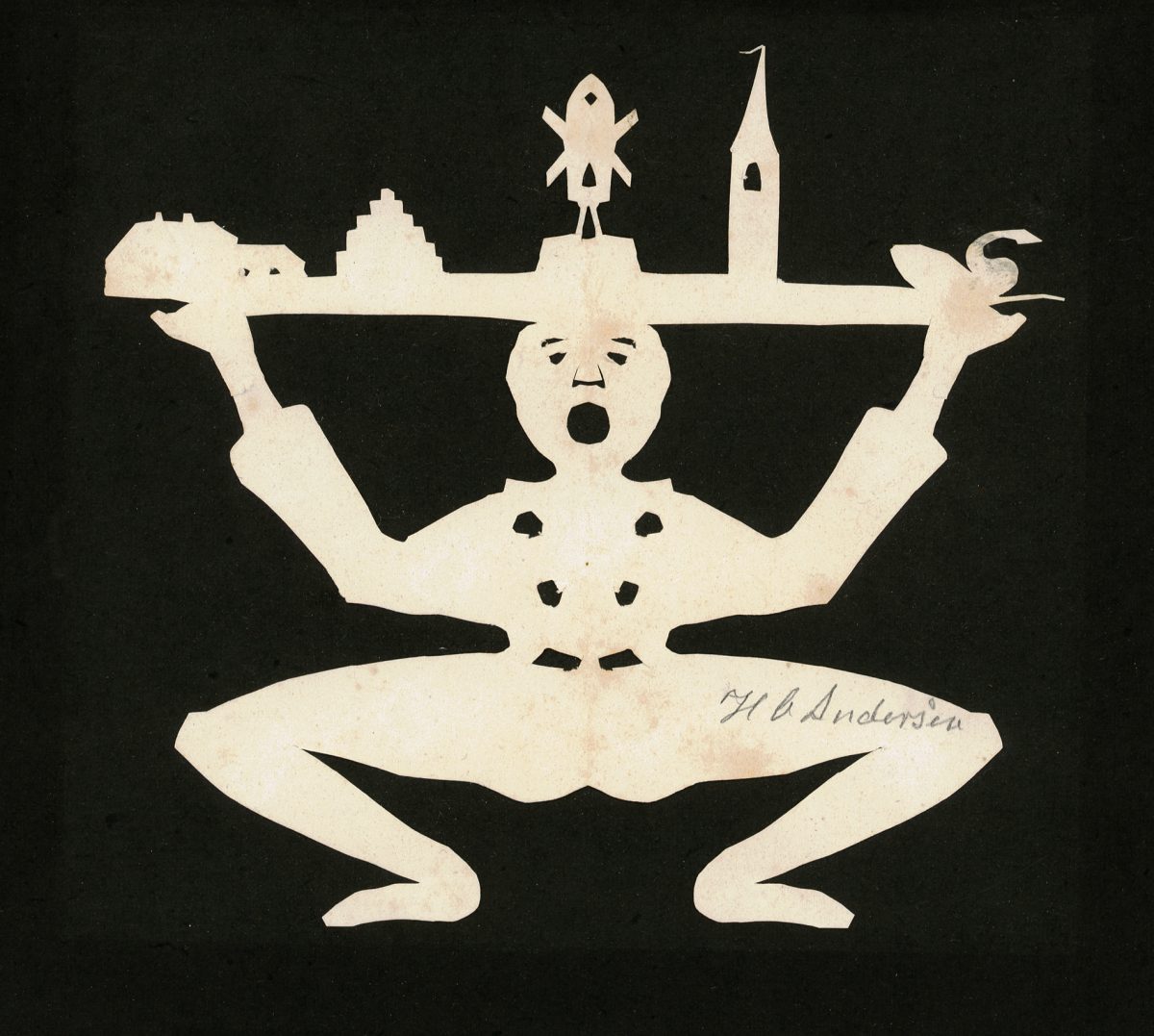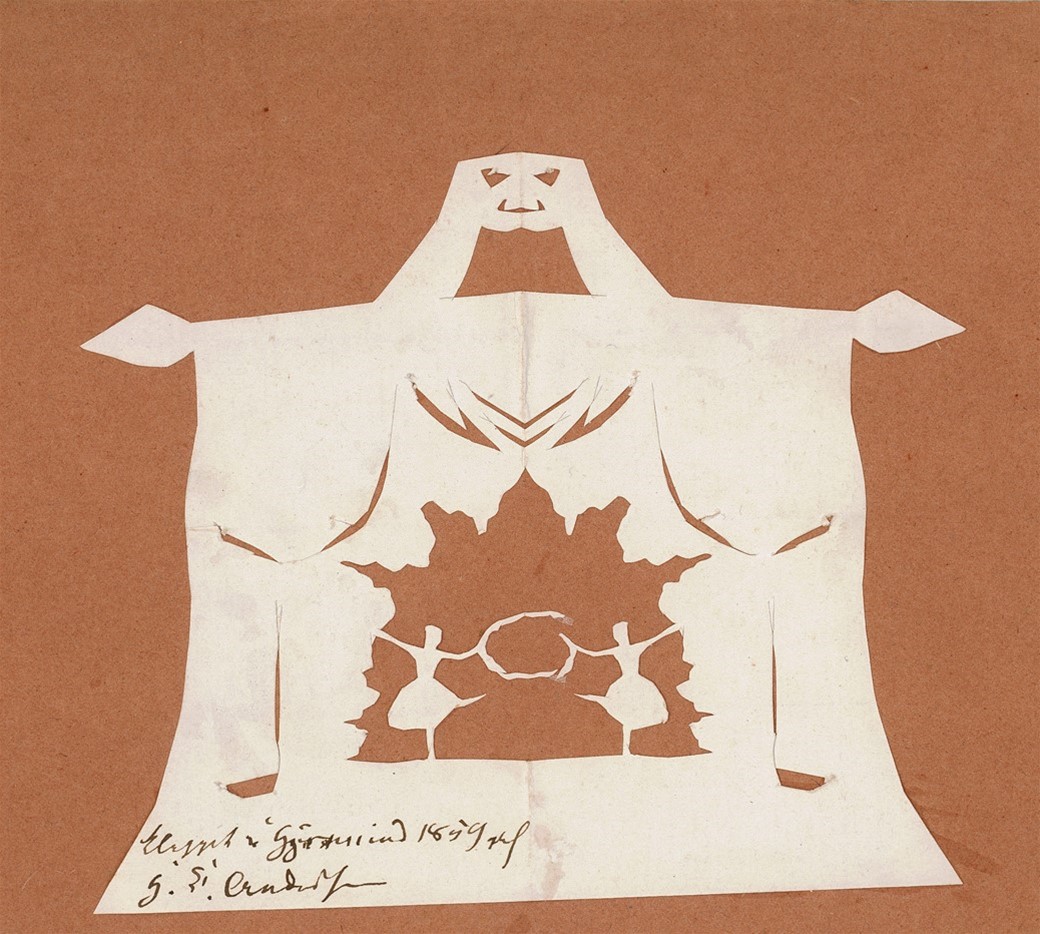 Born in Denmark into poverty to a cobbler father, who died when Hans was 11, and an illiterate mother, Andersen listened as women in the local asylum talked and his father read stories. The writer, who gave us such stories as The Emperor's New Clothes, The Little Mermaid, The Tinderbox and The Princess and the Pea, had no formal education until he was 17, when he was placed in classroom with students six years his junior.
His erupted with creativity, his stories tumbling own the decades. These papercuts are testament to the care he gave each of his tales.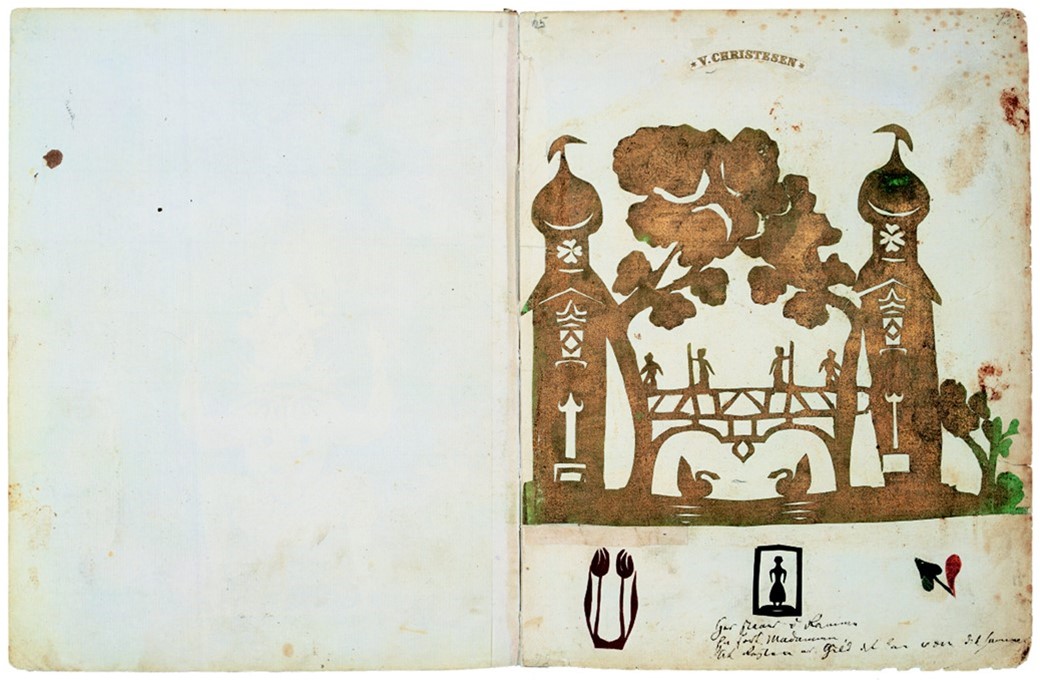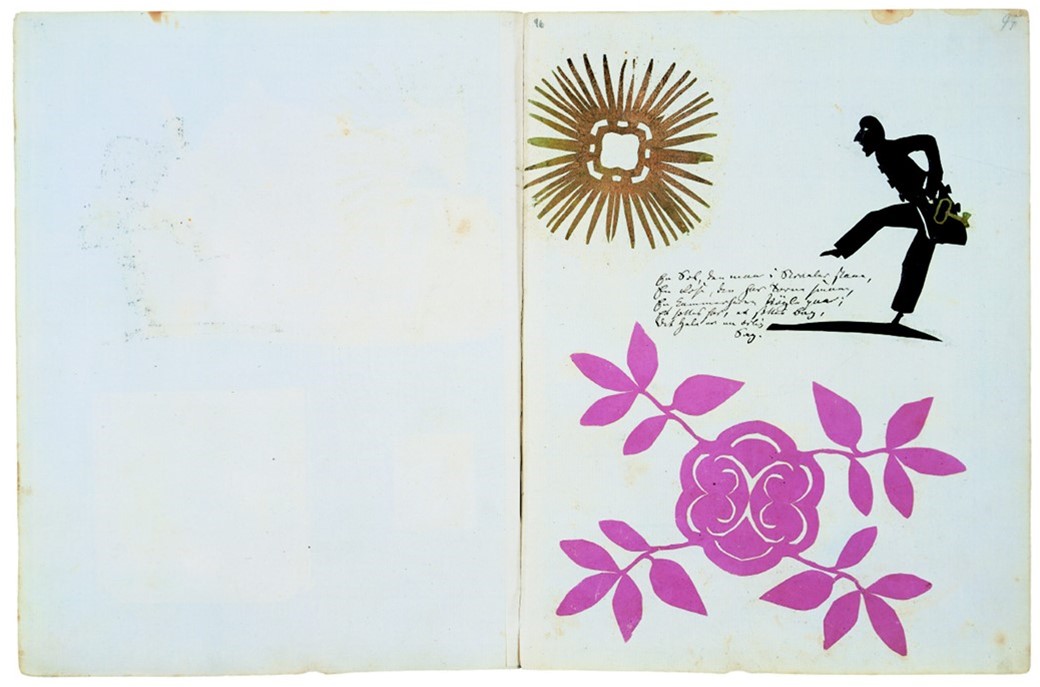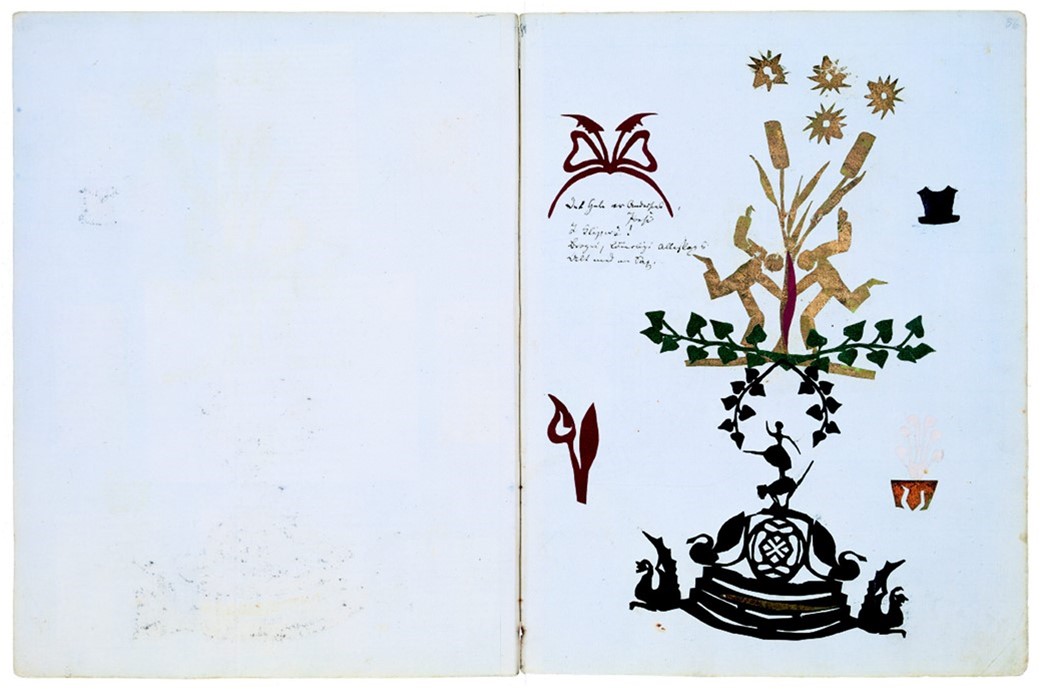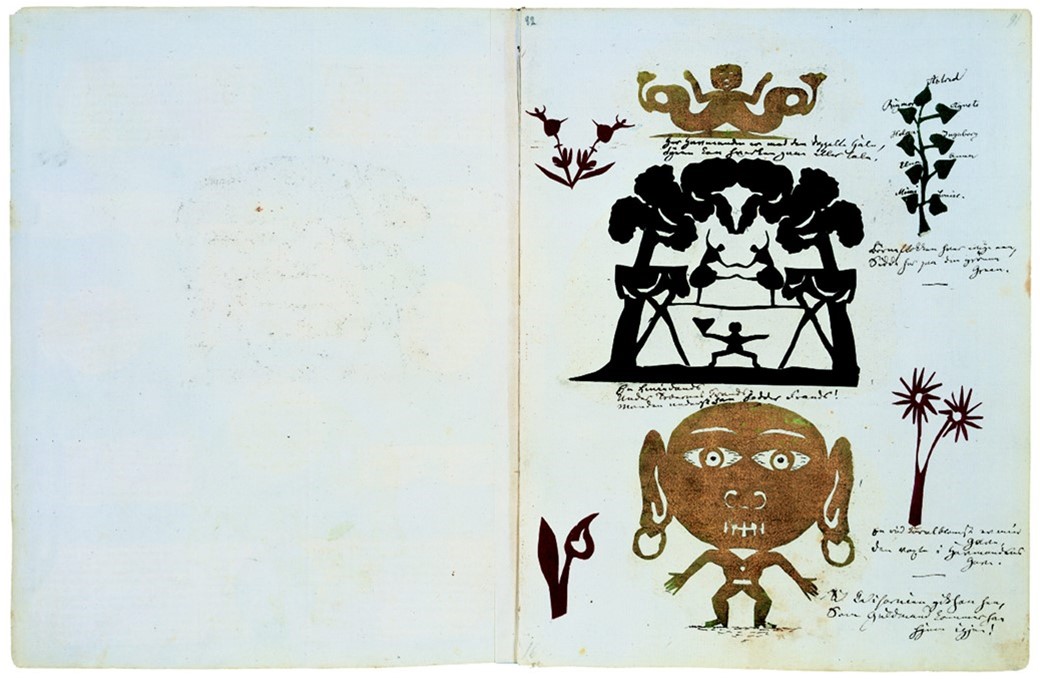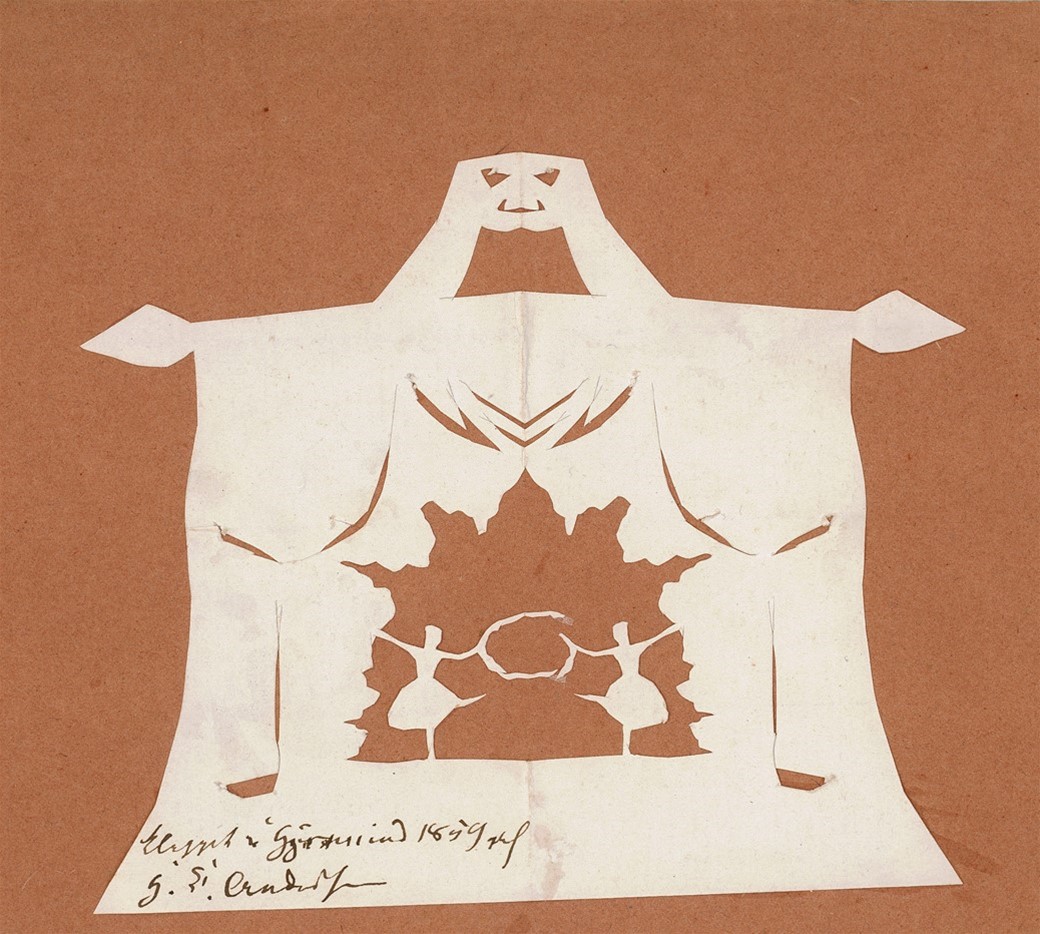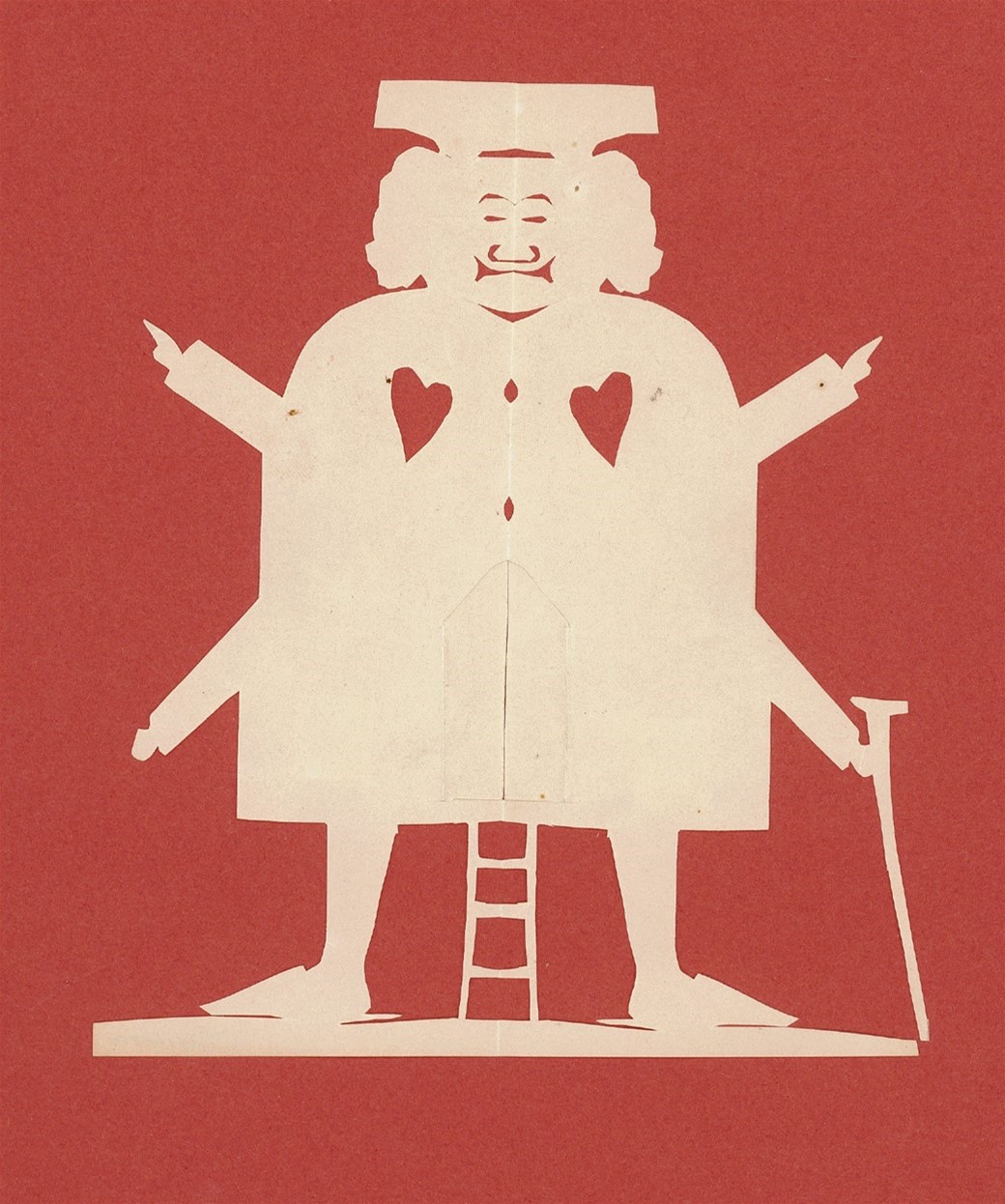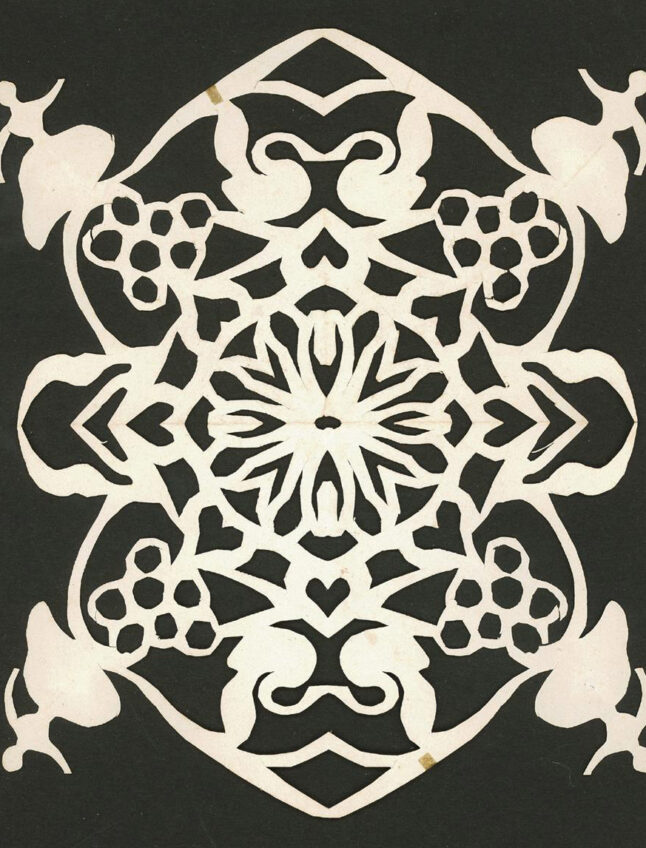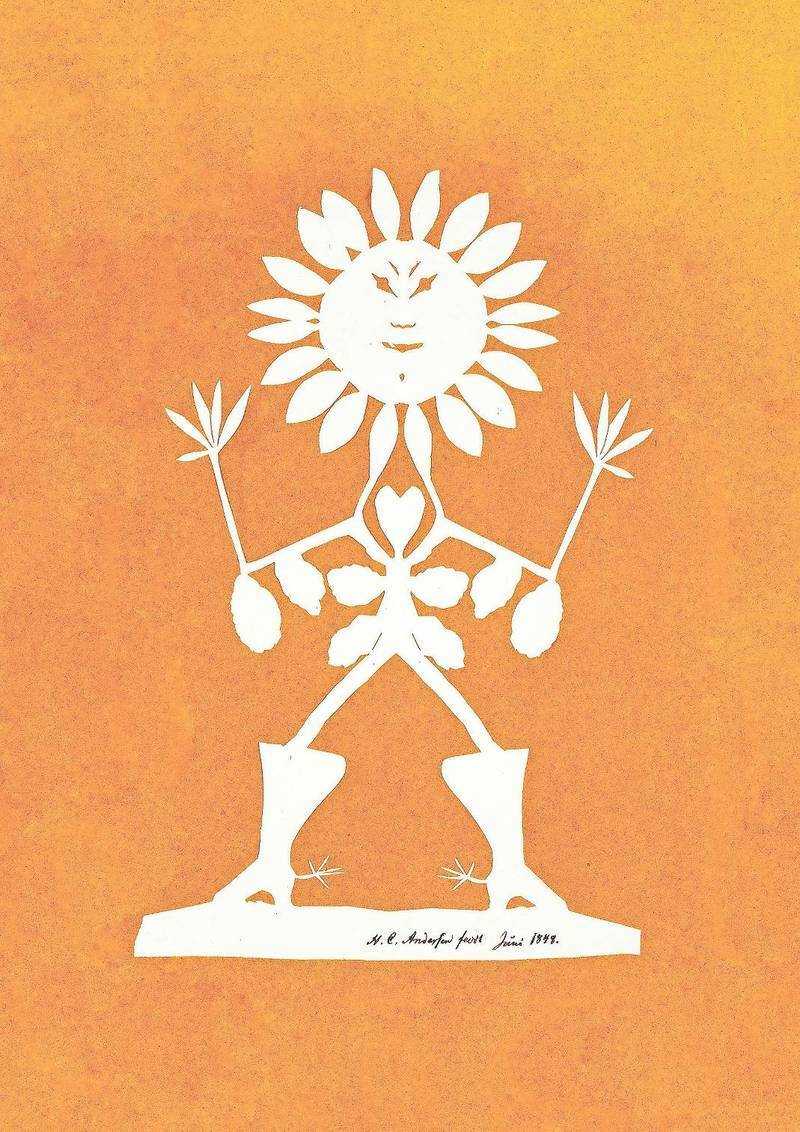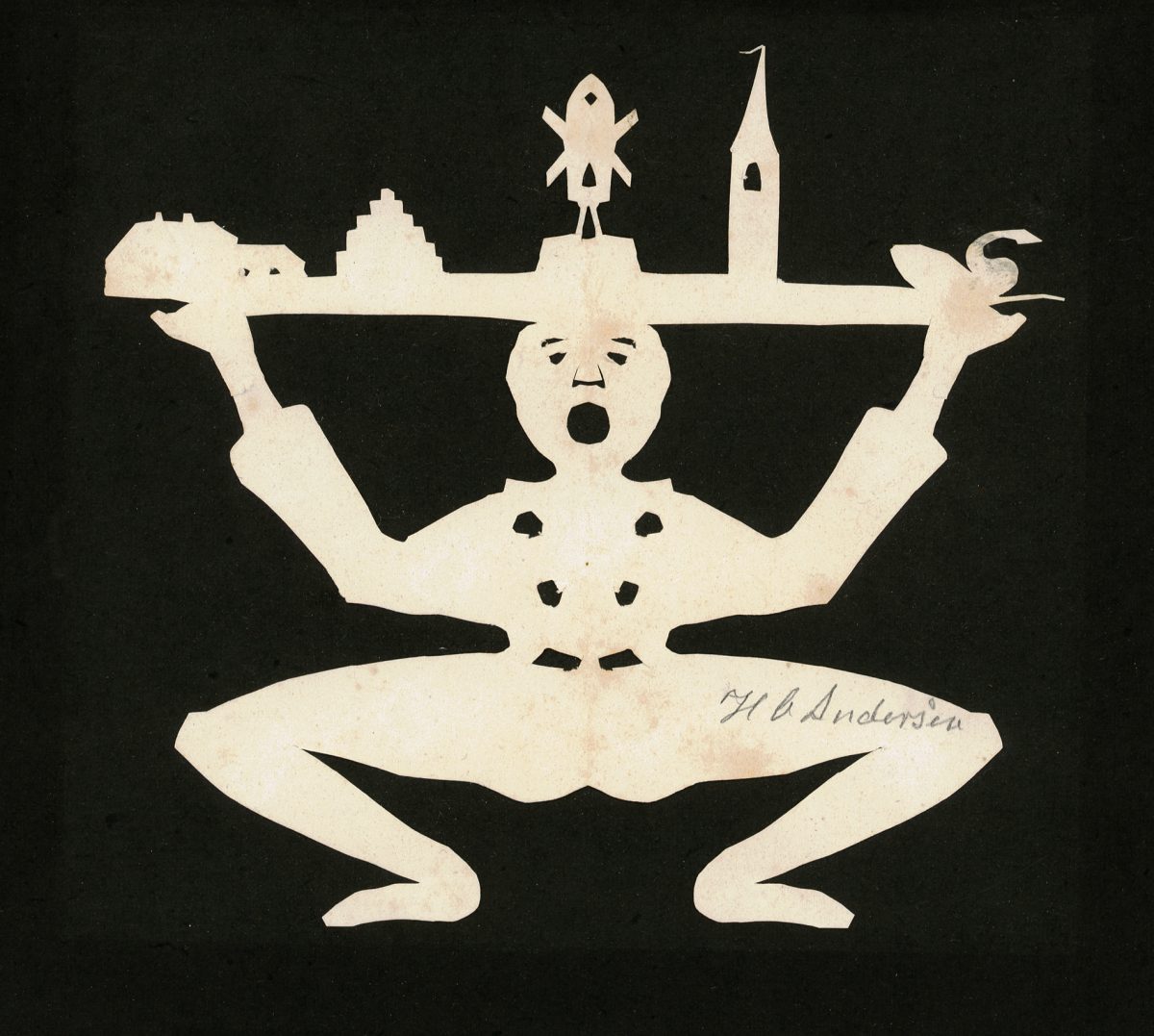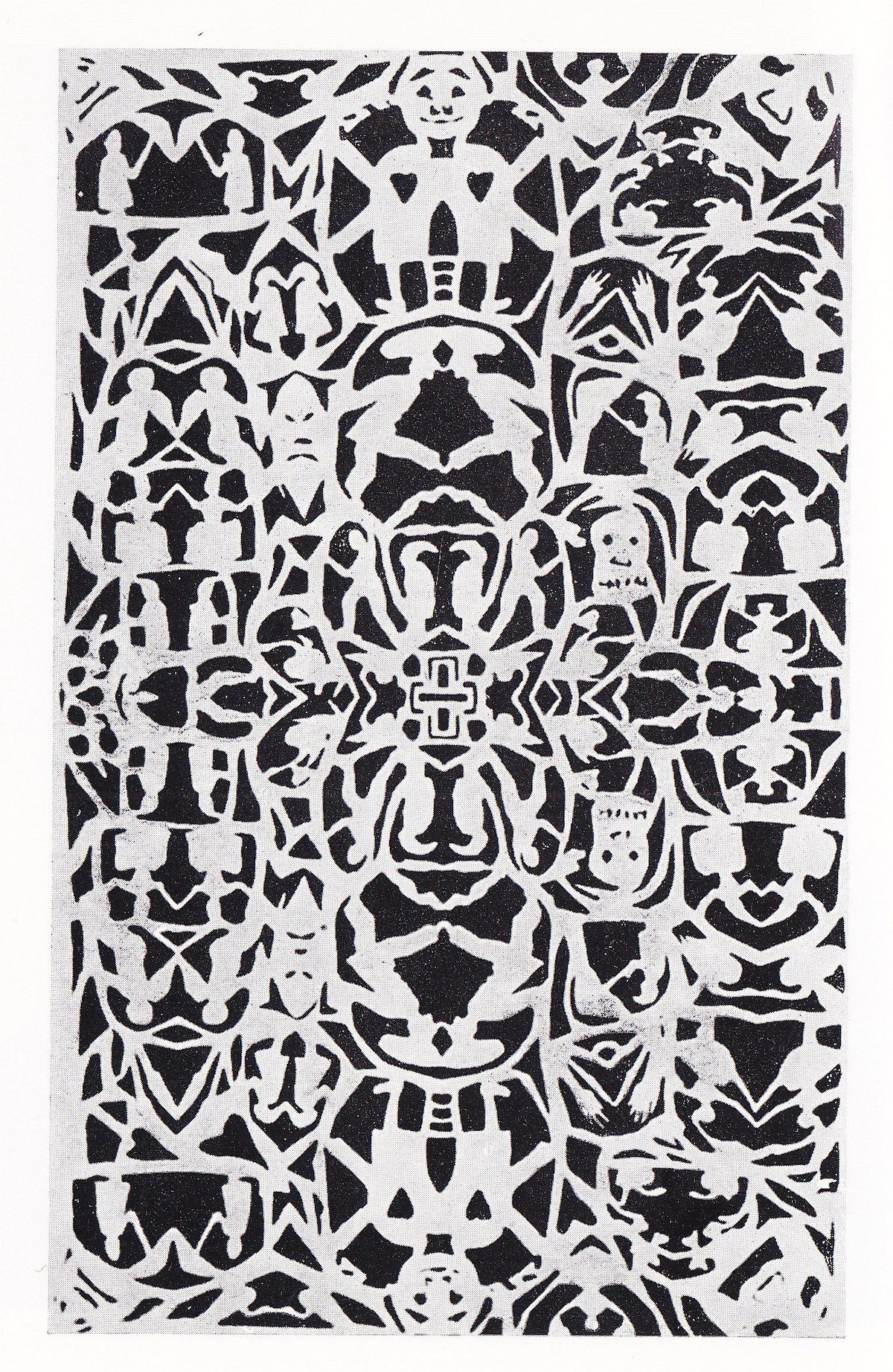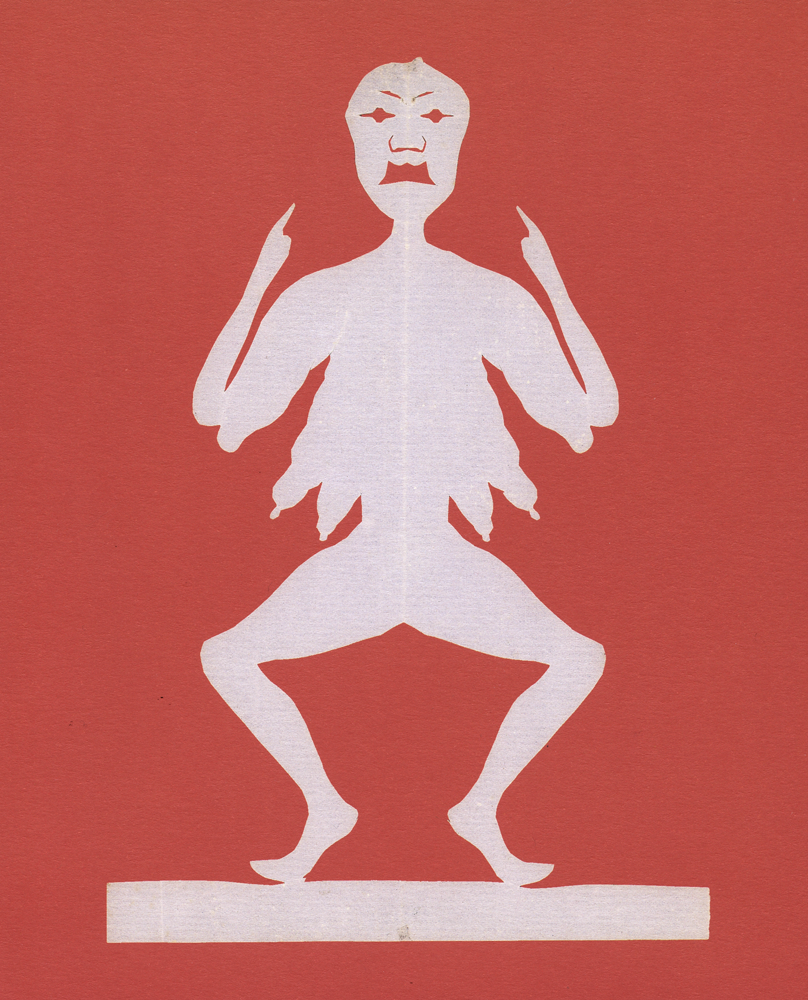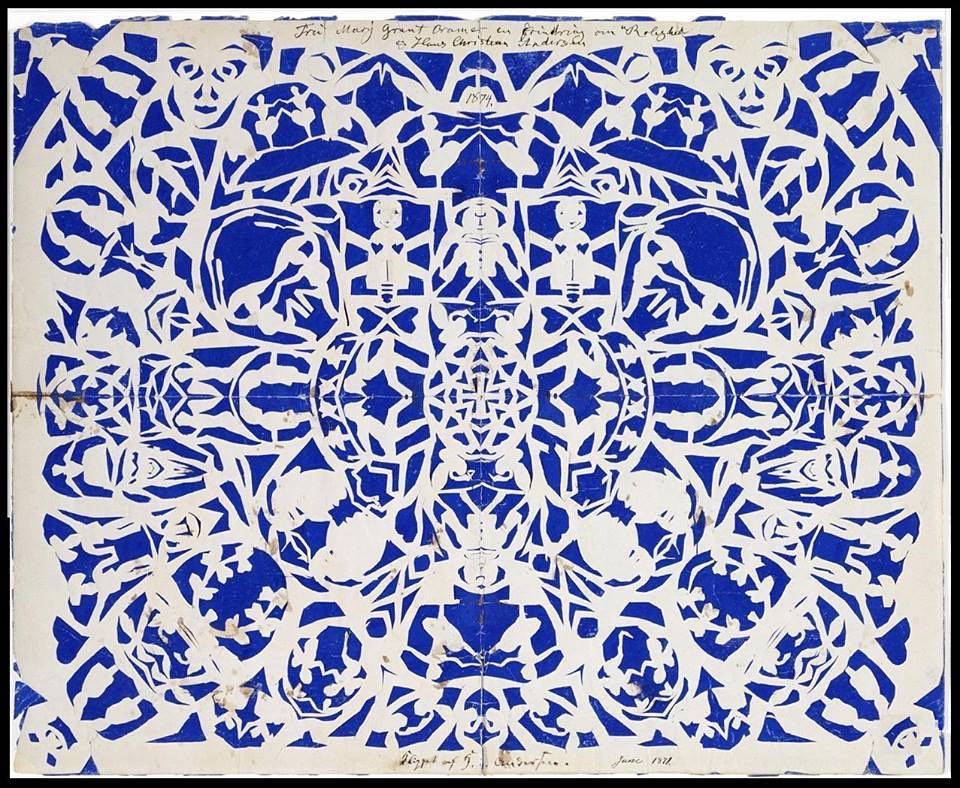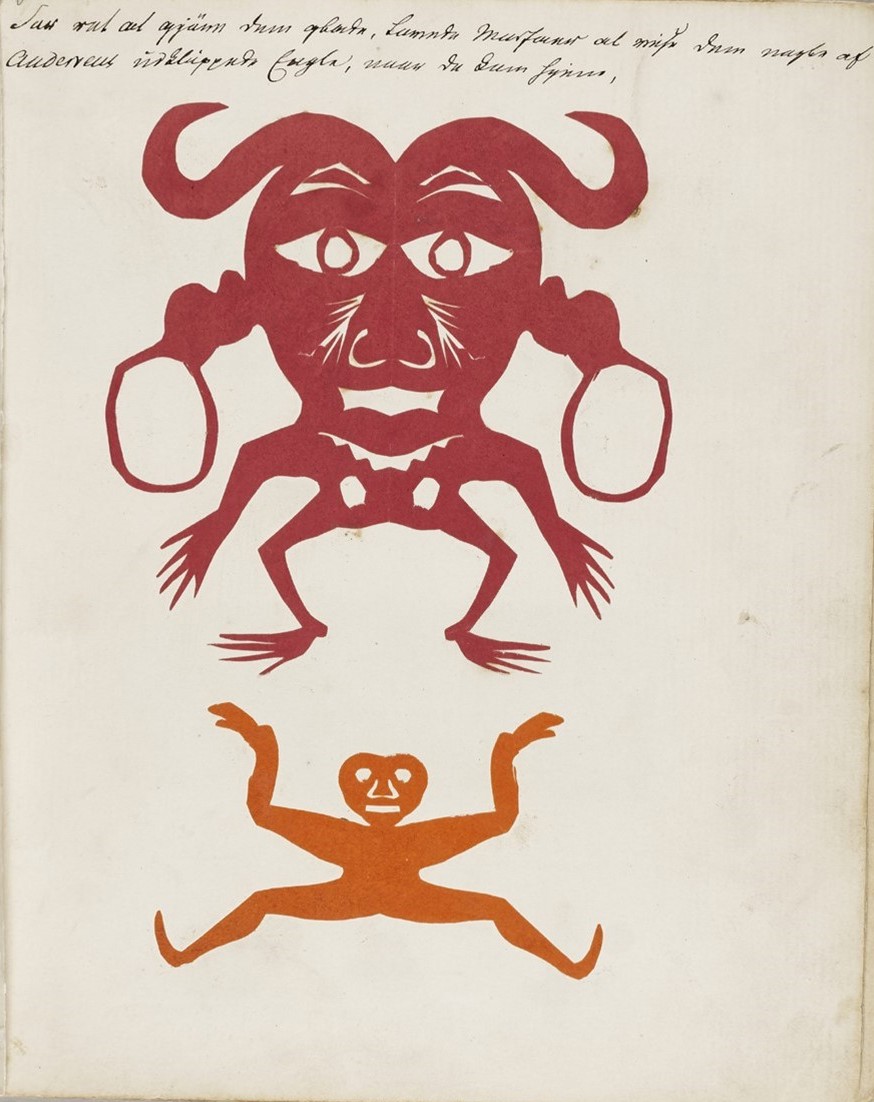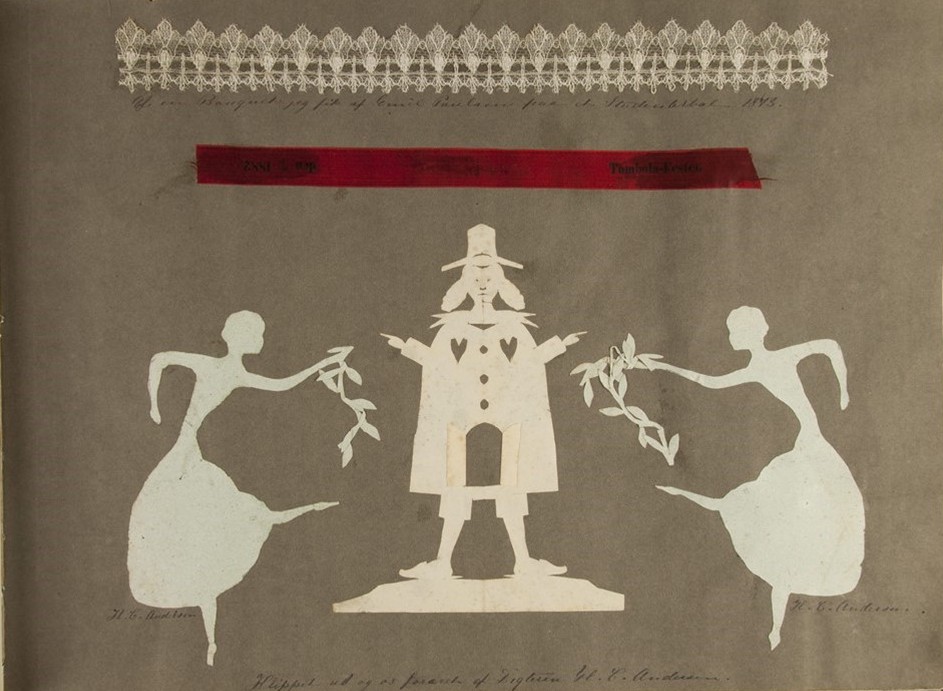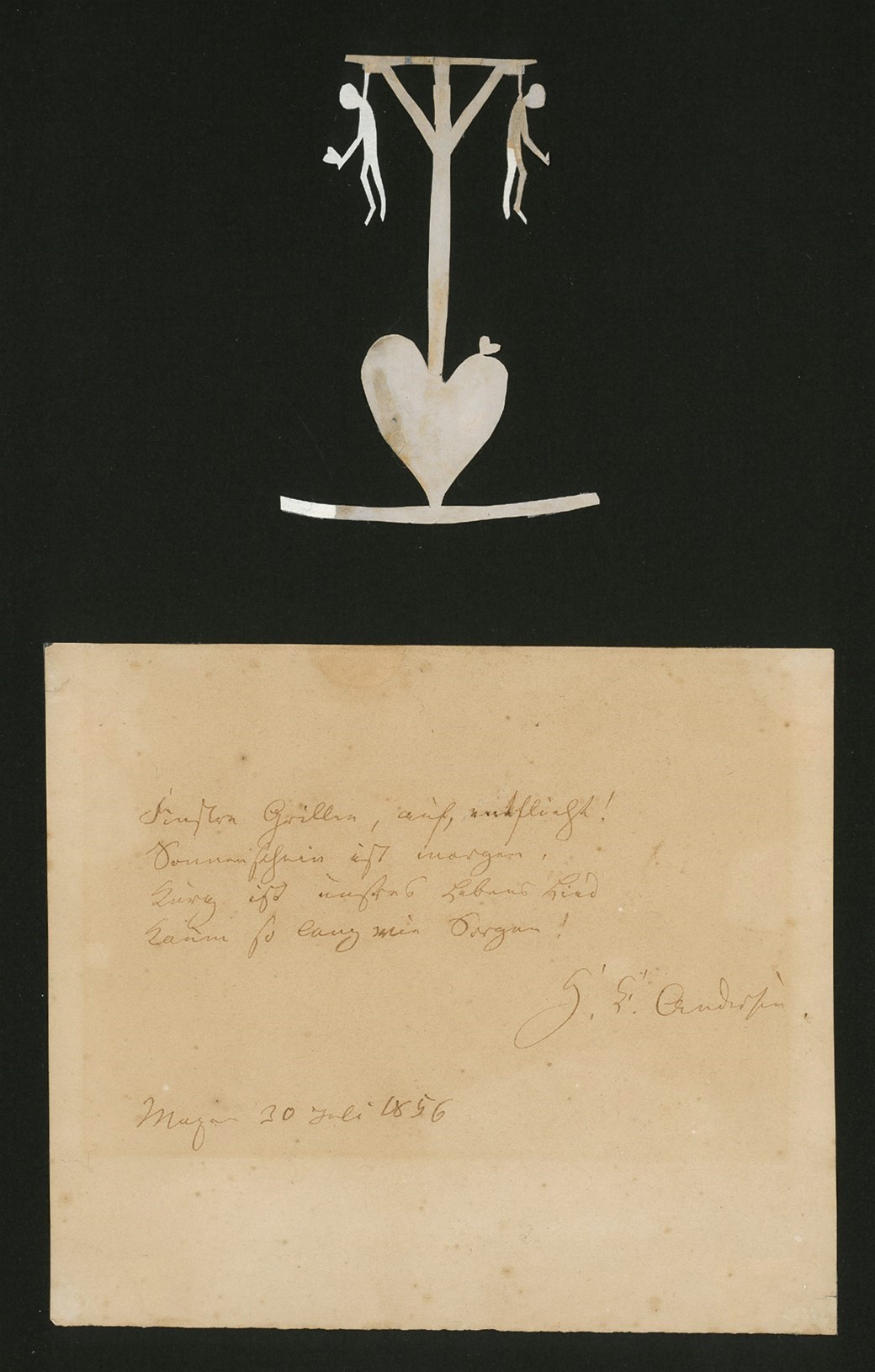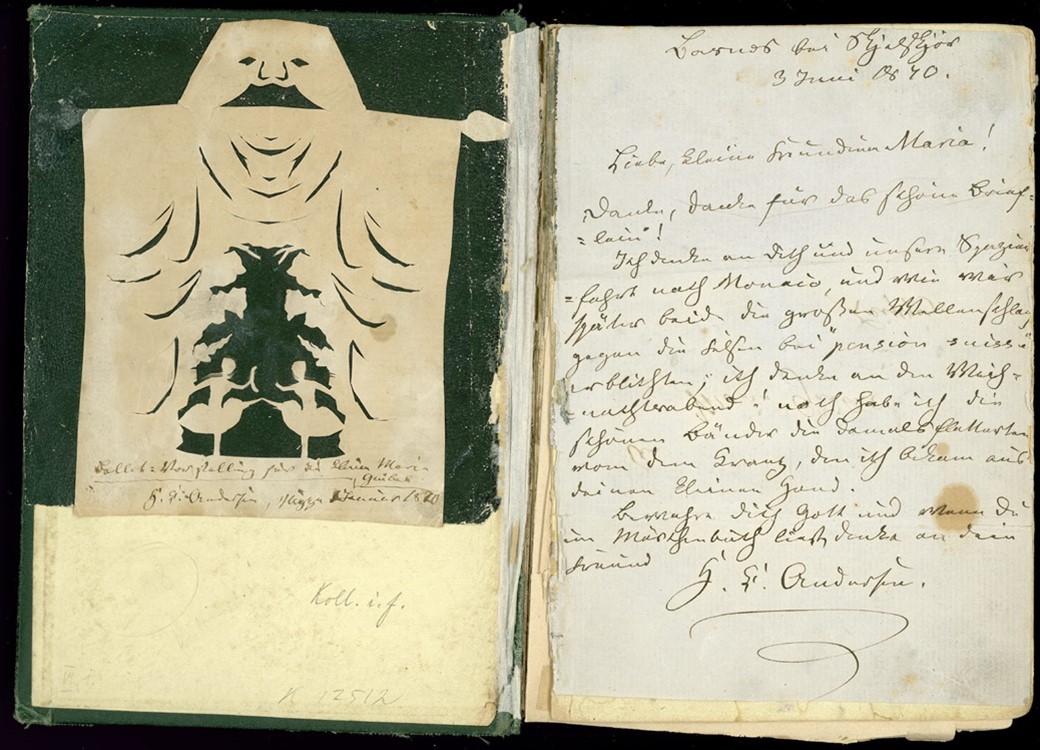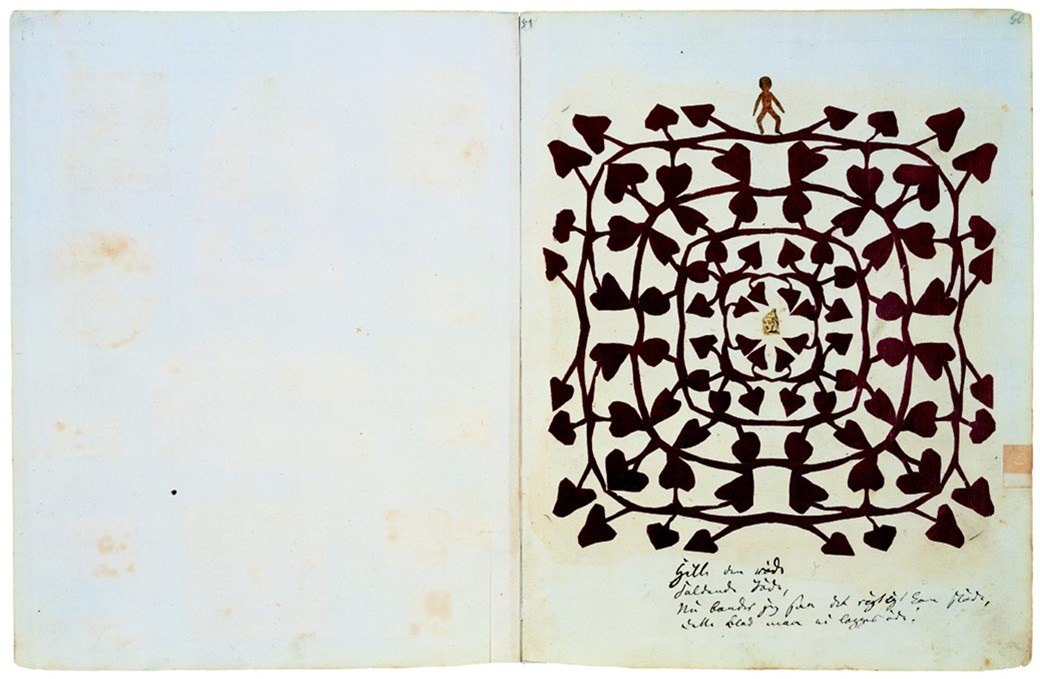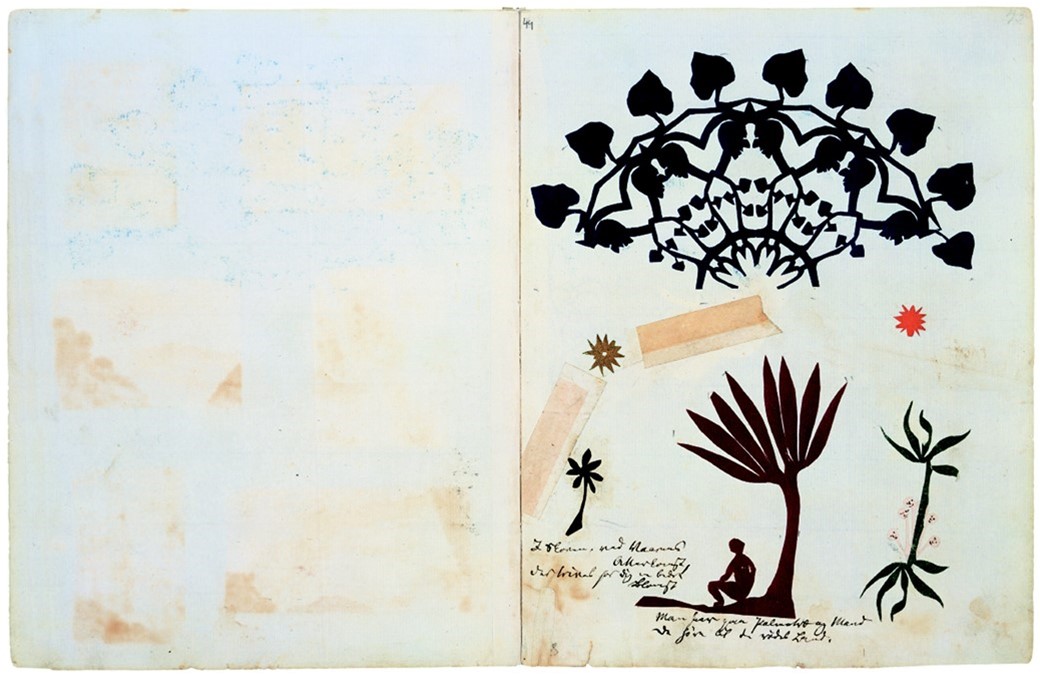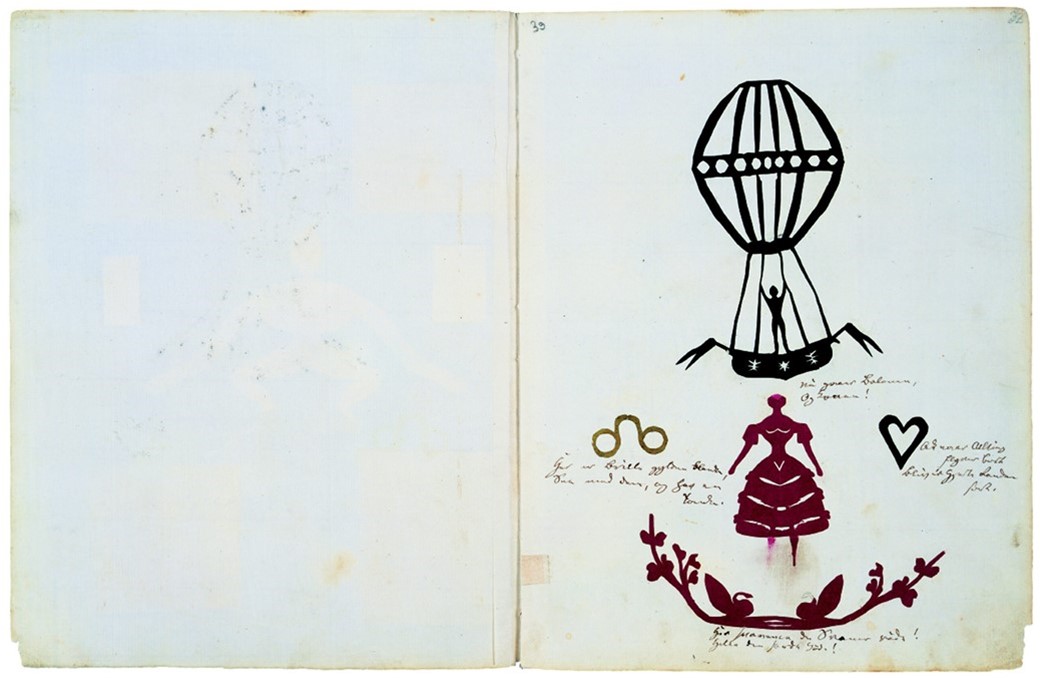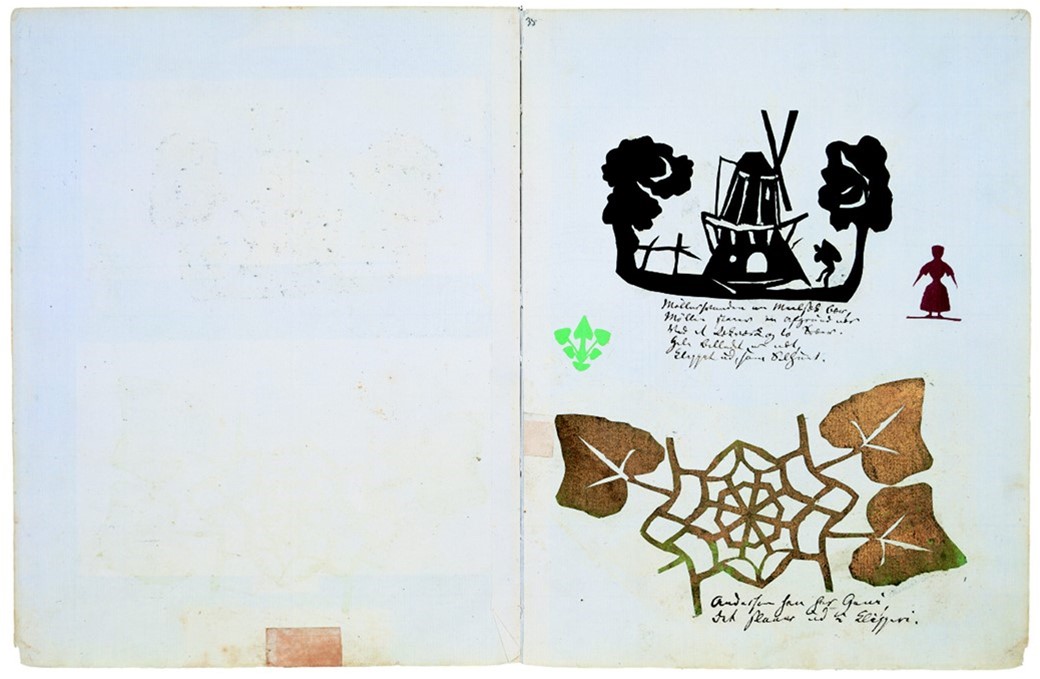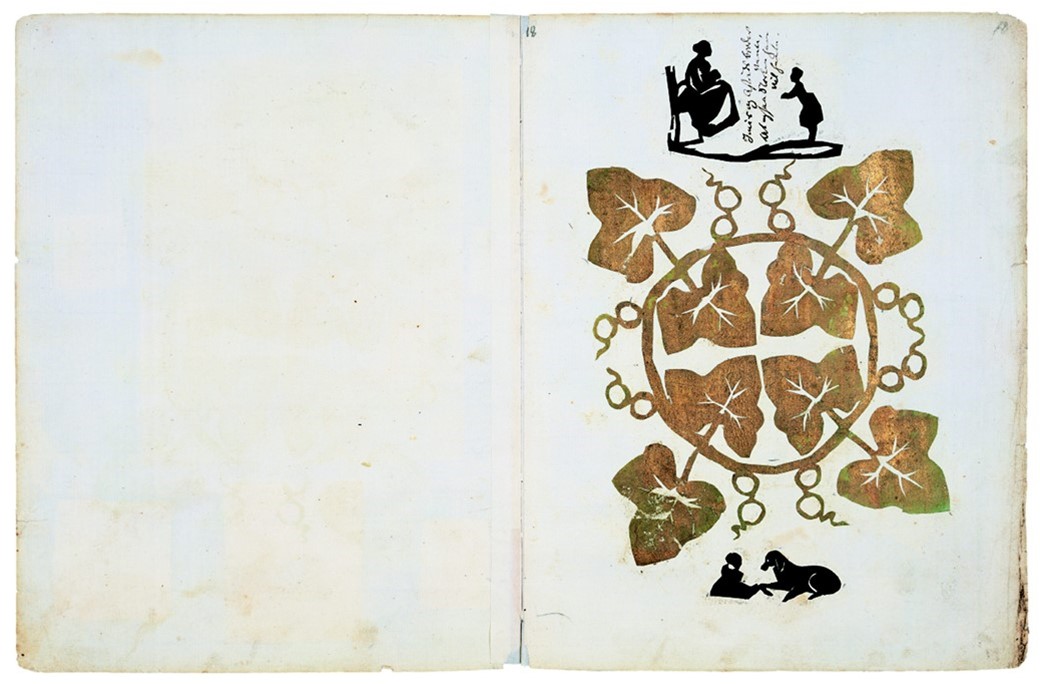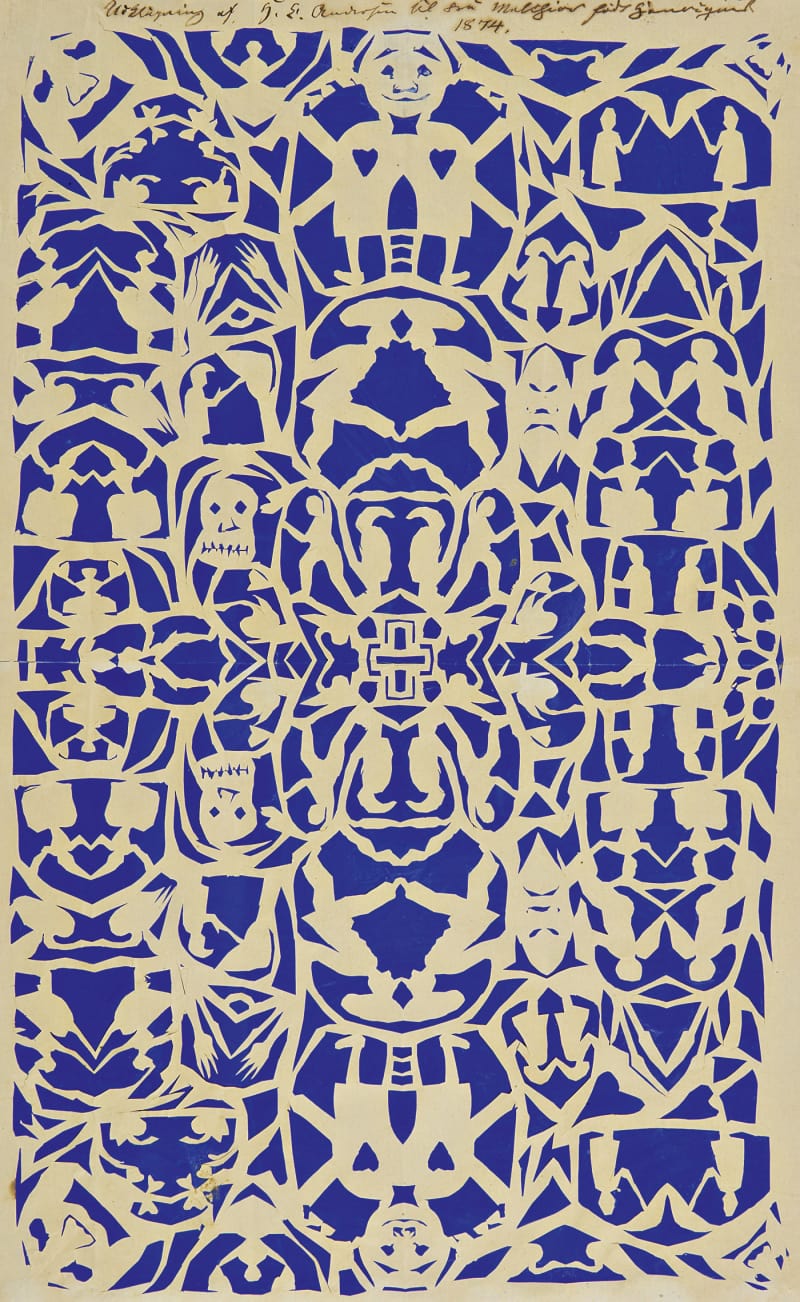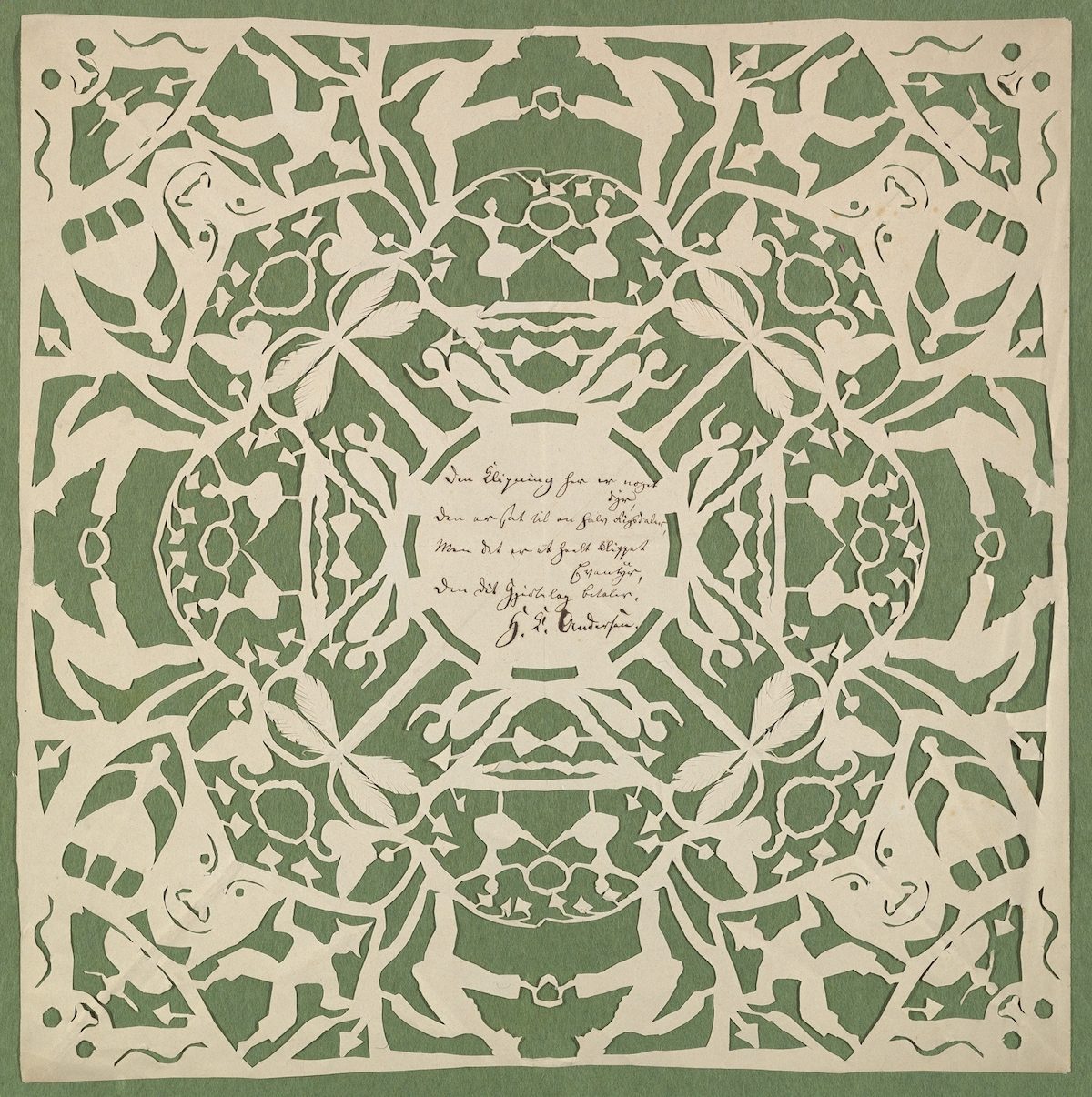 Source: Odense City Museums.
Hans Christian Andersen: A Poet with Pen and Scissors
Royal Library in Copenhagen