"[Tom Seidmann-Freud] lived on cigarettes and her room was always full of smoke – a real bohemian woman."
– Gershom Scholem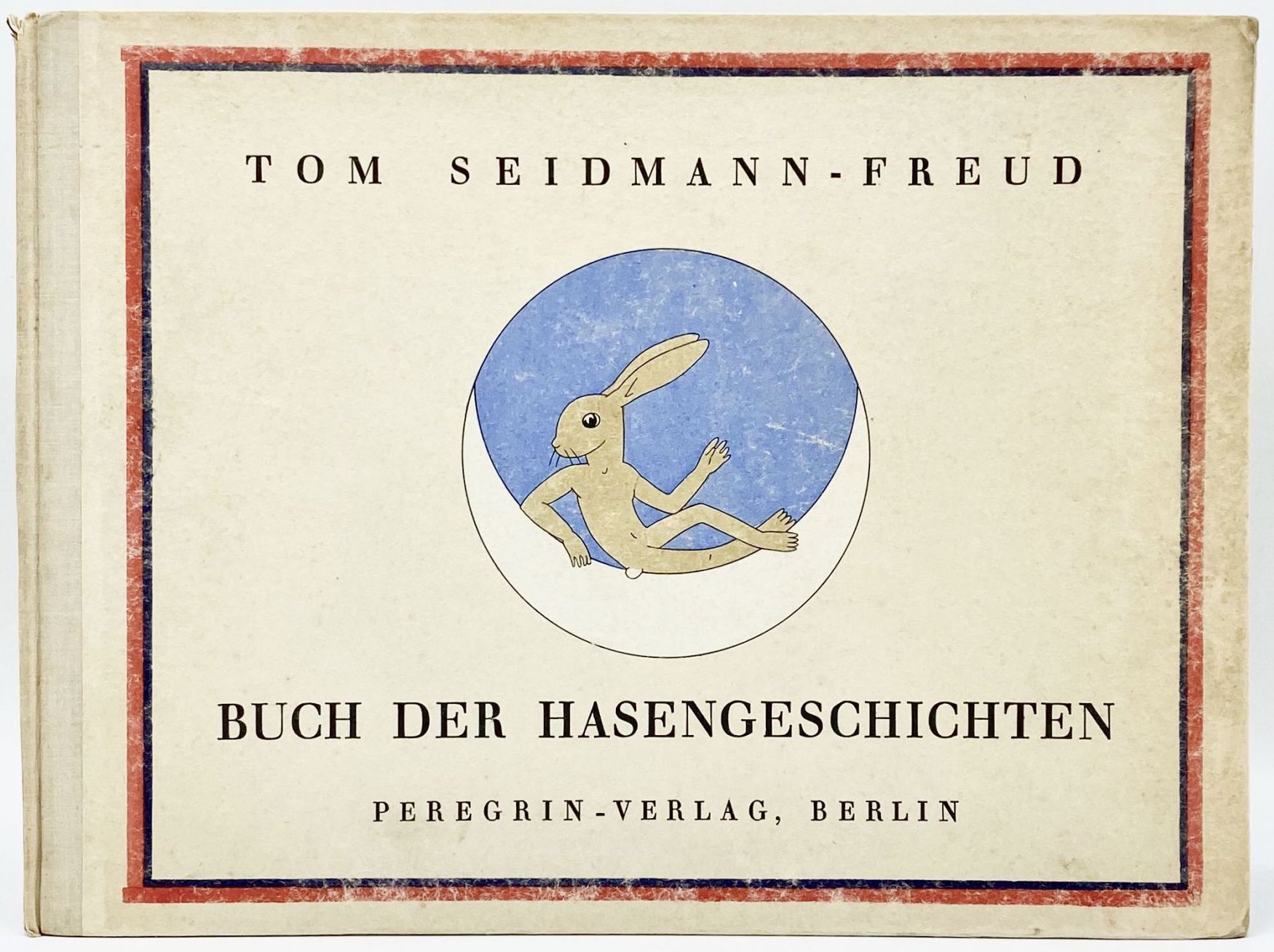 Tom Seidmann-Freud was born Martha Freud in 1892 Austria, the niece of psychoanalyst Dr Sigmund Freud by way of the doctor's sister Maria 'Mitzi' Freud and Moritz Freud. Martha adopted the name 'Tom' at around 15, occasionally dressing in men's clothes.
As Tom Seidmann-Freud, she moved to Germany and illustrated children's books, not least of all Buch Der Hasengeschichten (The Book of Rabbit Stories, 1924), published through the Peregrin Verlag (Peregrin Publishing Company) she created with her husband, the journalist and writer Jakob Seidmann. The work takes in twelve surreal and captivating fairy tales and fables from round the worlds as told by 'Meister Lampe'.
Writing in Tablet, Marjorie Ingall tells us Martha "hung out with Berlin's avant-garde crowd, as well as with her family's academic and Zionist friends… Her style involved outlining folk-art-y, simple illustrations precisely in ink, then filling them in with watercolors. She frequently used stencils and paint together in a bright, lively technique called pochoir."
Martha took her own life in 1930, four months after Jakob had killed himself. Her books were banned and destroyed under the Nazi regime as part of the purge of Jewish authors.
Martha's family saved some of her work. Safe-guarded by sister Lilly Marlé after Tom's death, a number of items were passed to Tom and Jakob's daughter. Angela.