We're delighted to announce that our new art prints shop is open.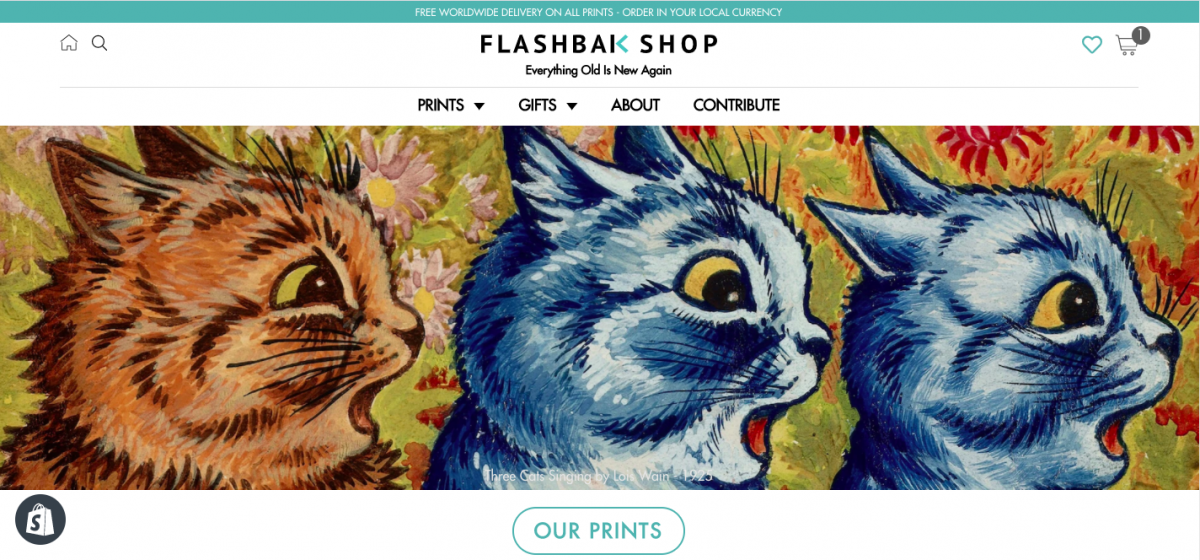 All our beautiful fine art prints are available to purchase on the highest-quality, museum standard archival paper. We have gorgeous prints of photographs, illustrations, posters, drawings and paintings to brighten any wall. We also have bags, mugs and greeting cards.
FREE SHIPPING 
All art prints come with FREE worldwide shipping. The price you see is the full price. No add-ons for prints at checkout. Use the drop-down menu on this page to order in your local currency.
QUALITY
All our beautiful artwork prints are printed on museum-grade, heavyweight Pearl Textured Fine Art Giclée paper. We carefully cover your prints with tissue paper and bubble wrap, eliminating the danger of any scratches or folds. Your print is placed into a robust cardboard tube, secured and sealed at both ends. All prints and other items are tracked. All items are delivered to your door
BESPOKE ORDERS:
If you'd like to order any of our fine art prints in a size different to what you see in the shop, or for anything else, please get in touch via our Contact page.
A selection of some of our artwork prints is below – plus a few testimonials from some of our customers. To date, we've shipped beautiful art prints to many countries, including: USA, Canada, England, Australia, Scotland, Denmark, Republic of Ireland, Sweden, Wales, Norway, The Netherlands, Northern Ireland, The Ukraine, Russia, France, Spain, Brazil, Germany, New Zealand, India, Japan, Hong Kong and Greece.
"I will absolutely spread the word, the prints are amazing and I also haven't experienced such good customer service in a very long time"

– Grainne, Ireland
"Thanks for everything – love your site"

– Cameron, Toronto, Canada
"Perfect. Thank you so much!!"
– Archer, Jacksonville, Florida, USA
"Thanks so much. You didn't know this, but the prints are a present for my wife's birthday"

– Andrew, Chicago, Illinois, USA
Gorgeous art prints and artwork at the Flashbak Shop.