Libby Hall's pictures of London feature one of my favourite photos to have appeared on Flashbak. The photograph of Liverpool Street station in 1967 shows people and two purposeful pigeons framed by the building. Diverse and drifting in their own thoughts, they all belong. There is lots going on in the image, but the focus is on a line running down from the entrance to the Tube station at the top of the shot. As you look down the action in the arena-like space is funnelled by a row of railings on one side and benches on the other. We see a knot of men around another sign. Down further and your gaze settles on the woman in the long fur coat and headscarf. Alone she seems to have noticed the camera.
I learned quickly enough when to click the shutter, but what I was becoming aware of more slowly was a story-writer's truth: the thing to wait on, to reach there in time for, is the moment in which people reveal themselves. You have to be ready, in yourself; you have to know the moment when you see it. The human face and the human body are eloquent in themselves, and stubborn and wayward, and a snapshot is a moment's glimpse (as a story may be a long look, a growing contemplation) into what never stops moving, never ceases to express for itself something of our common feeling. Every feeling waits upon its gesture. Then when it does come, how unpredictable it turns out to be, after all." –  Eudora Welty (April 13, 1909–July 23, 2001)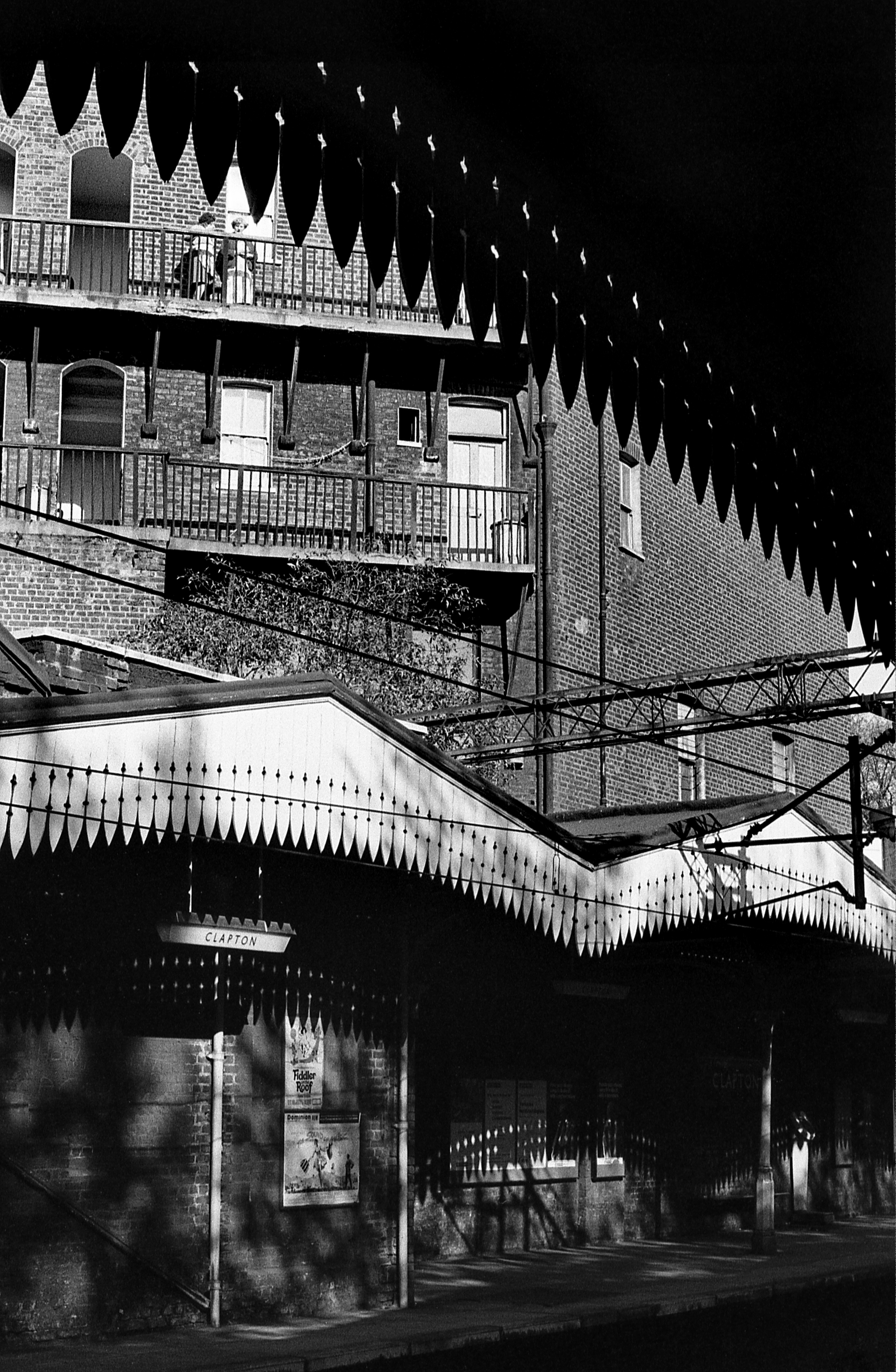 Be sure to check out Libby's terrific pictures of drinkers in a Suffolk pub, a glorious day in Venice and London booksellers and buyers.
Via Libby Hall