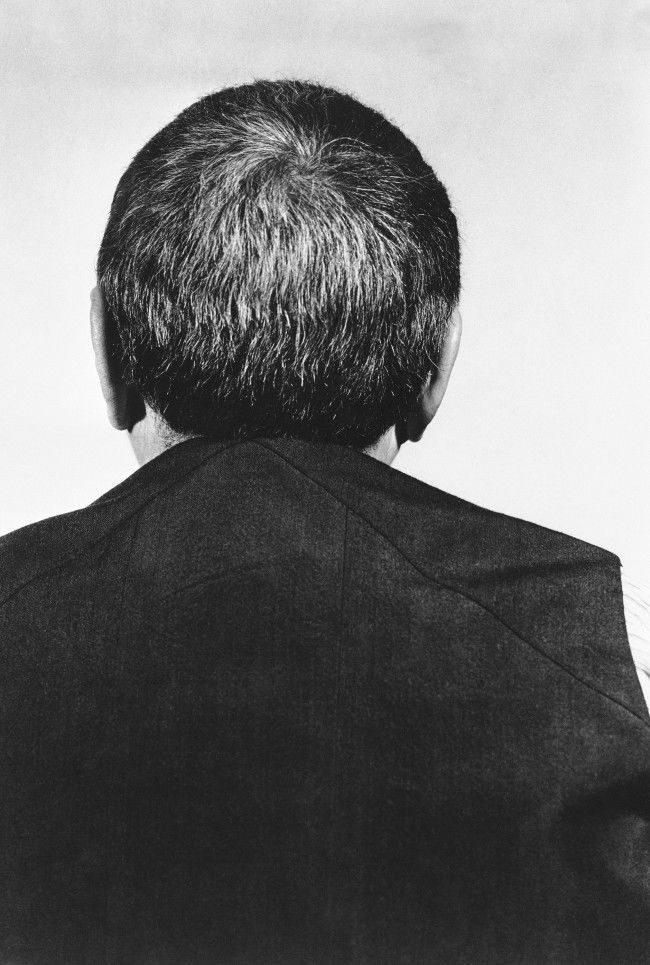 ON April 19, 1912, Gertrude STrine received this letter from Arthur C Fifield, Publisher.
On a bright note, it shows that he read her stuff, mocking her manuscript's tricky cadence. He never did buy Three Lives:
"Being only one, having only one pair of eyes, having only one time, having only one life, I cannot read your MS three or four times. Not even one time. Only one look, only one look is enough. Hardly one copy would sell here. Hardly one. Hardly one."
Photo 1: This is an unusual study of the back of Gertrude Stein's head, Sept. 16, 1941.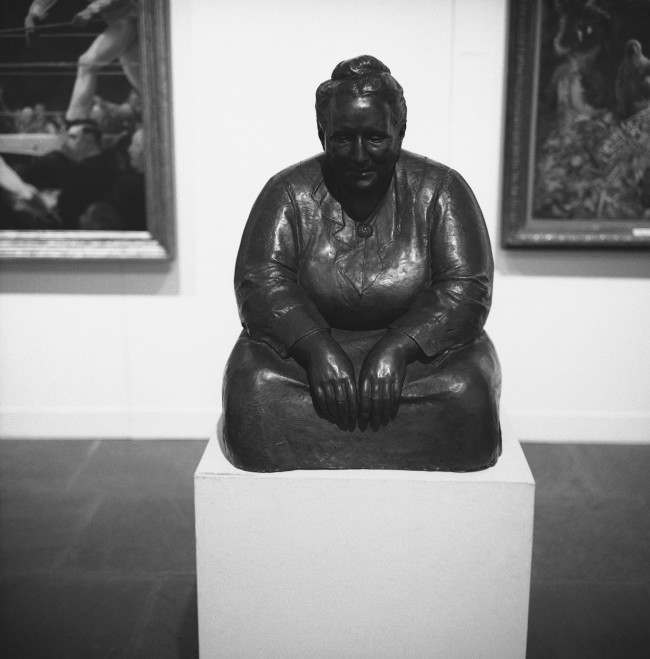 Sculpture of Gertrude Stein by Jo Davidson, at the Whiney Museum in New York City, Nov. 16, 1966.
American writer Gertrude Stein works at her desk in Paris, France, on Nov. 22, 1938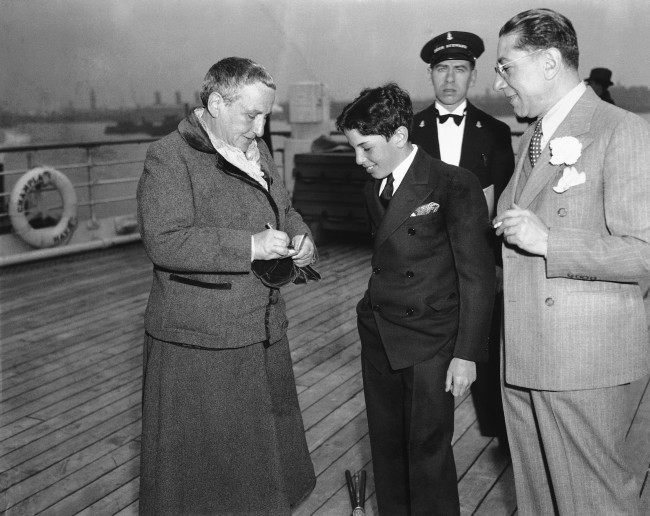 AP: Gertrude Stein, who has a perplexing way of putting one little word after another, gives an autograph to an admirer just before sailing on the Champlain from New York, May 4, 1935 for her country home in France. With her grey hair mannishly cropped and dressed in the same outfit she wore arriving last October, Miss Stein said her reception here, "was perfectly marvellous. It was extraordinary and so completely natural because it was so completely natural." 
Gertrude Stein left Baltimore 32 years ago after four years of unsuccessful effort to get a medical degree at Johns Hopkins University. She returned, famous as a writer of intricate prose. She is at a desk in the home of her cousin, Julian Stein, at Pikesville, at Baltimore suburb, Dec. 28, 1934. On the floor is the son of her host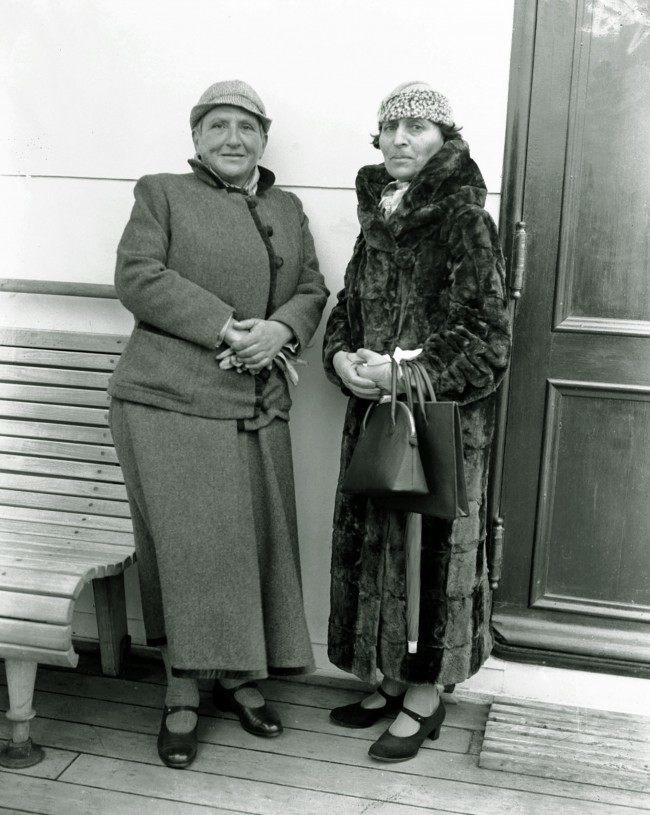 Literary figure Gertrude Stein, left, famous for her unusual interpretation of the English language, arrives in New York aboard the S.S. Champlain Oct. 24, 1934 with her secretary and companion Alice B. Toklas. Headlines and enthusiastic crowds greeted Stein as she returned to her homeland for the first time in more than 30 years