We all know The Runaways, The Go-Go's and Heart – but let's take a look at some girl band records that, perhaps, aren't quite as widely known.  I'm guessing, unless you lived in Europe, most of these musical ladies flew well-under your radar.  But whether they're a household name or Euro-obscurity – these disco dollies and new-wave foxes definitely knew how to sex-up an album cover.  Let's have a look at 30 in no particular order…
1 – LAYLA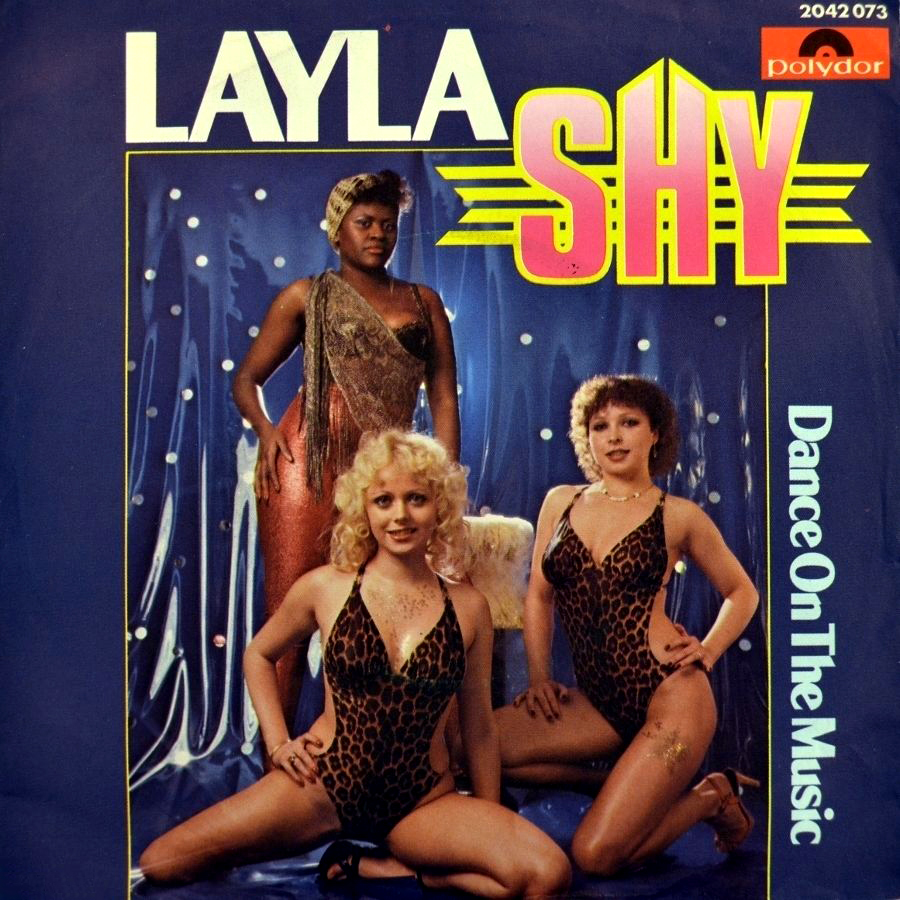 These white girls may have gone a little overboard with the gold glitter.  I get it – it's disco, which is all about the glitter… but blondie looks like she has a skin condition.
2 – LOVE MACHINE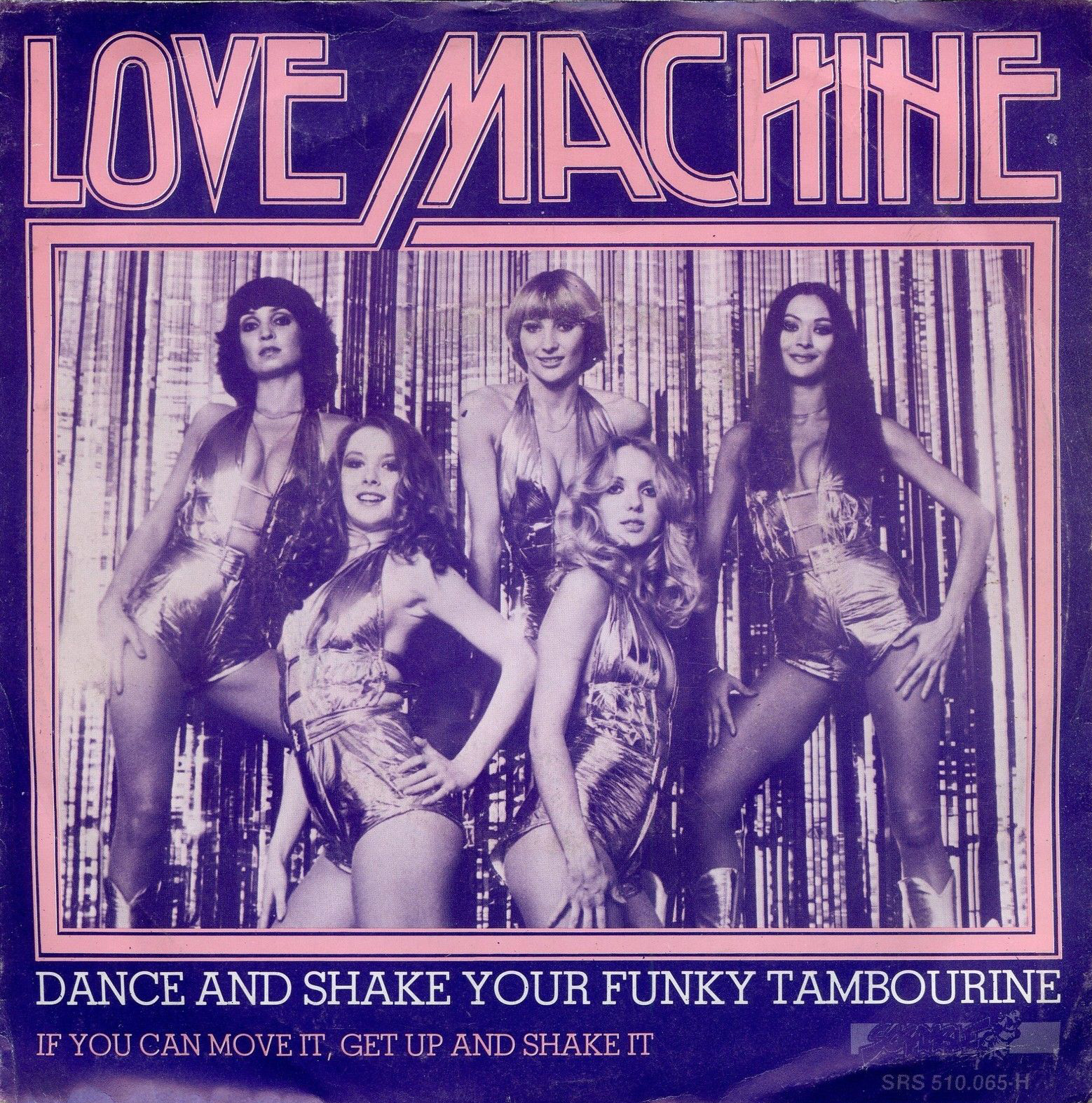 The girls from LAYLA were telling us to "Dance On The Music", while LOVE MACHINE is straight-up commanding us to dance and shake our funky tambourine….  By God, if you can move it, get your ass up and shake it.  These disco girl groups really, really wanted us to dance!
3 – LES DEMONES LOULOU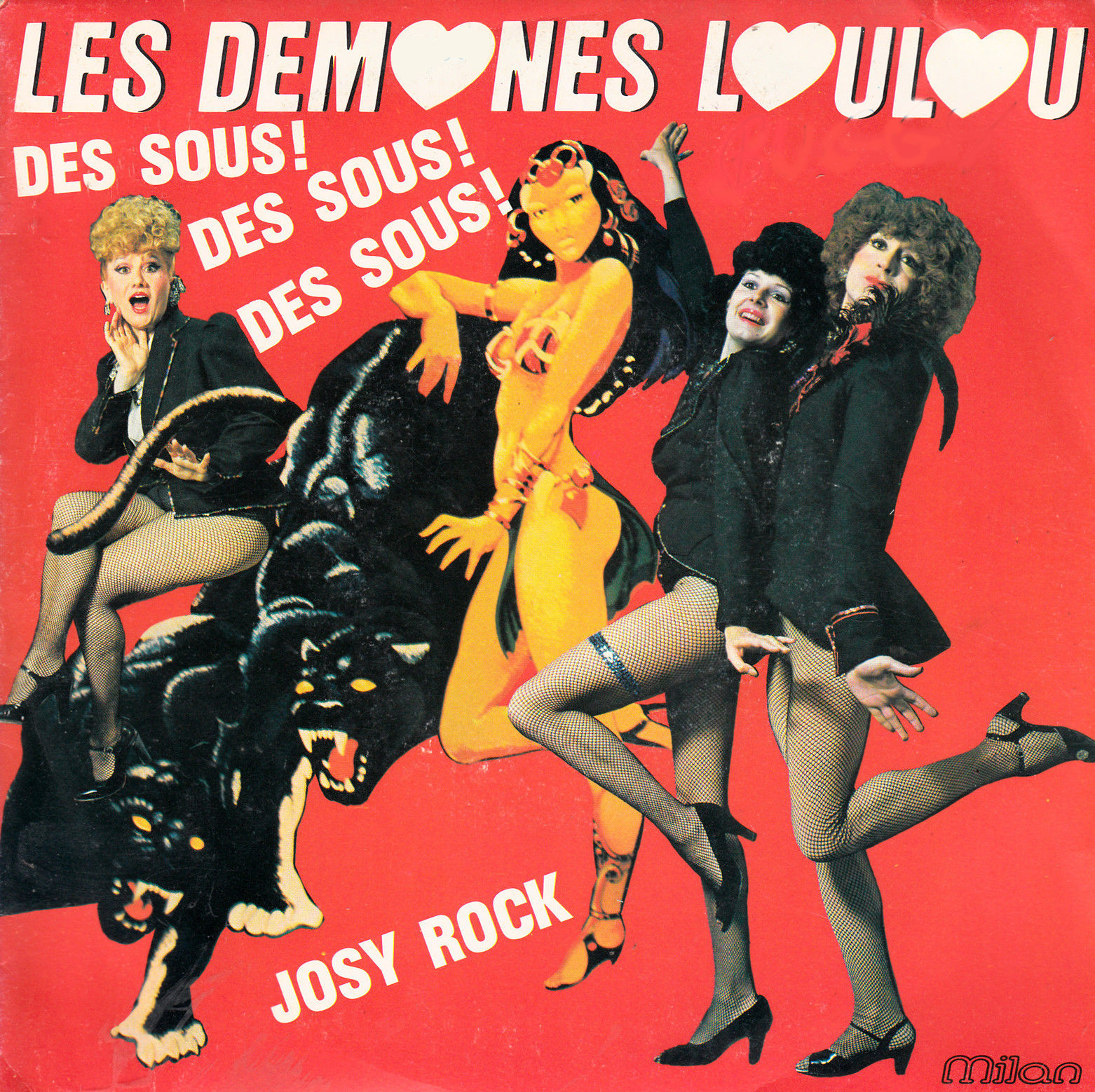 Even the most successful girl groups from Europe such as Blonde on Blonde, Dolly Dots, and Luv are unknown to nearly all Americans – the Euro-disco-dolly thing just never caught on much in the states.
And with Les Demones Loulou, I think we can understand why…

4 – THE COCO GIRLS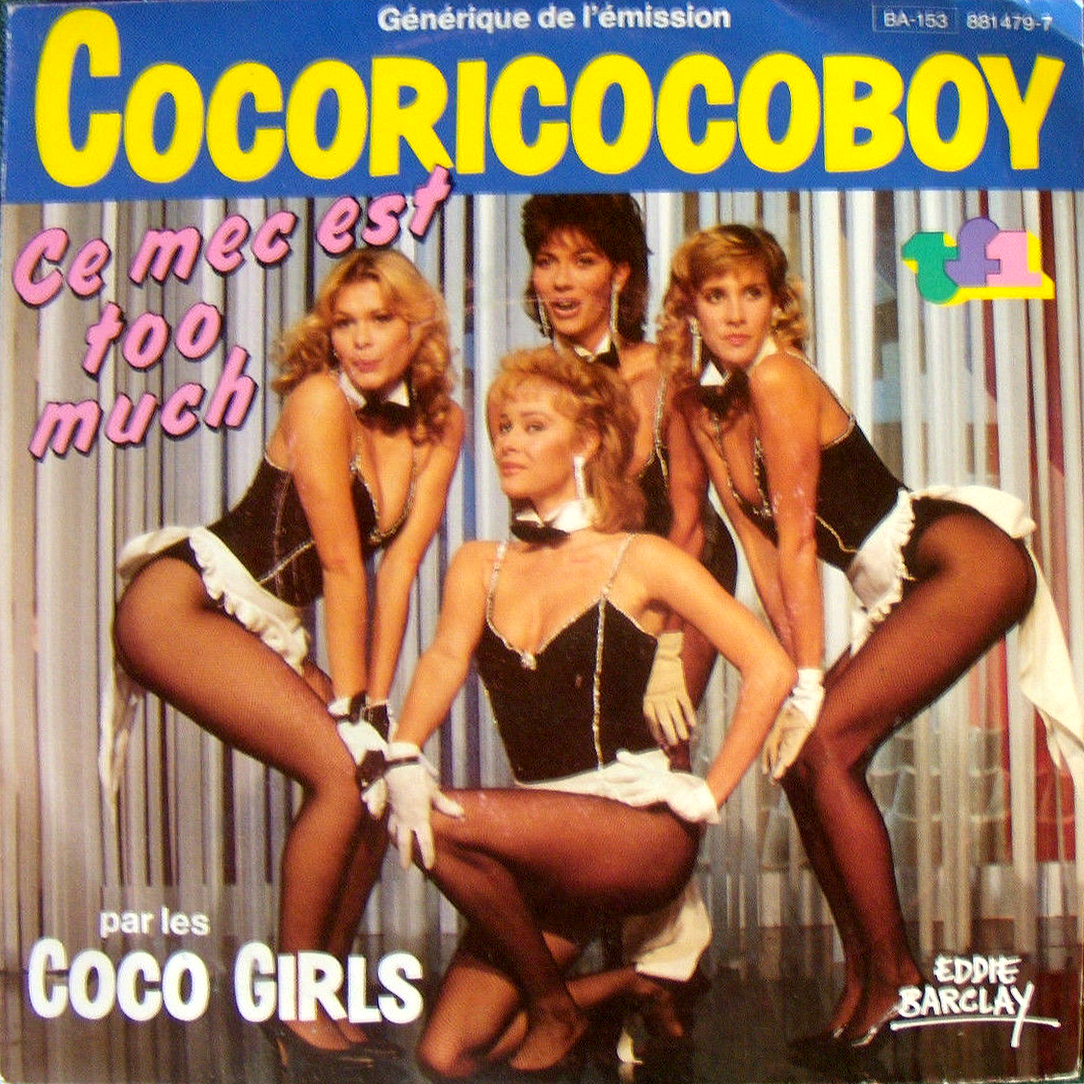 The Coco Girls were the smoking hot musical girls from the French TV shows "Coco Boy" and "Cocoricocoboy" in the early to mid eighties.
5 – INKA & SUNSHINE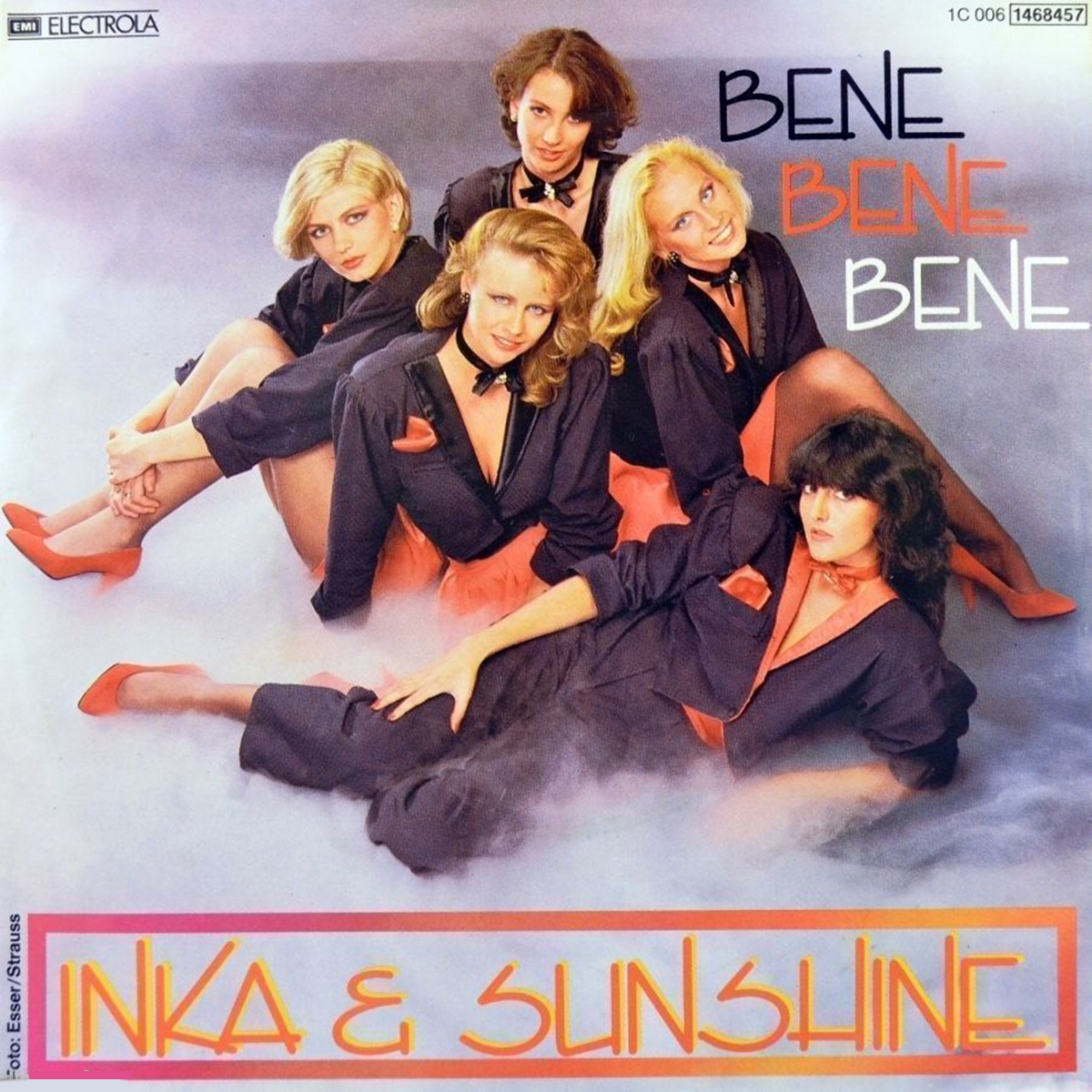 Only Inka is allowed to wear pants.  Them's the rules.
6 – THE PEARLS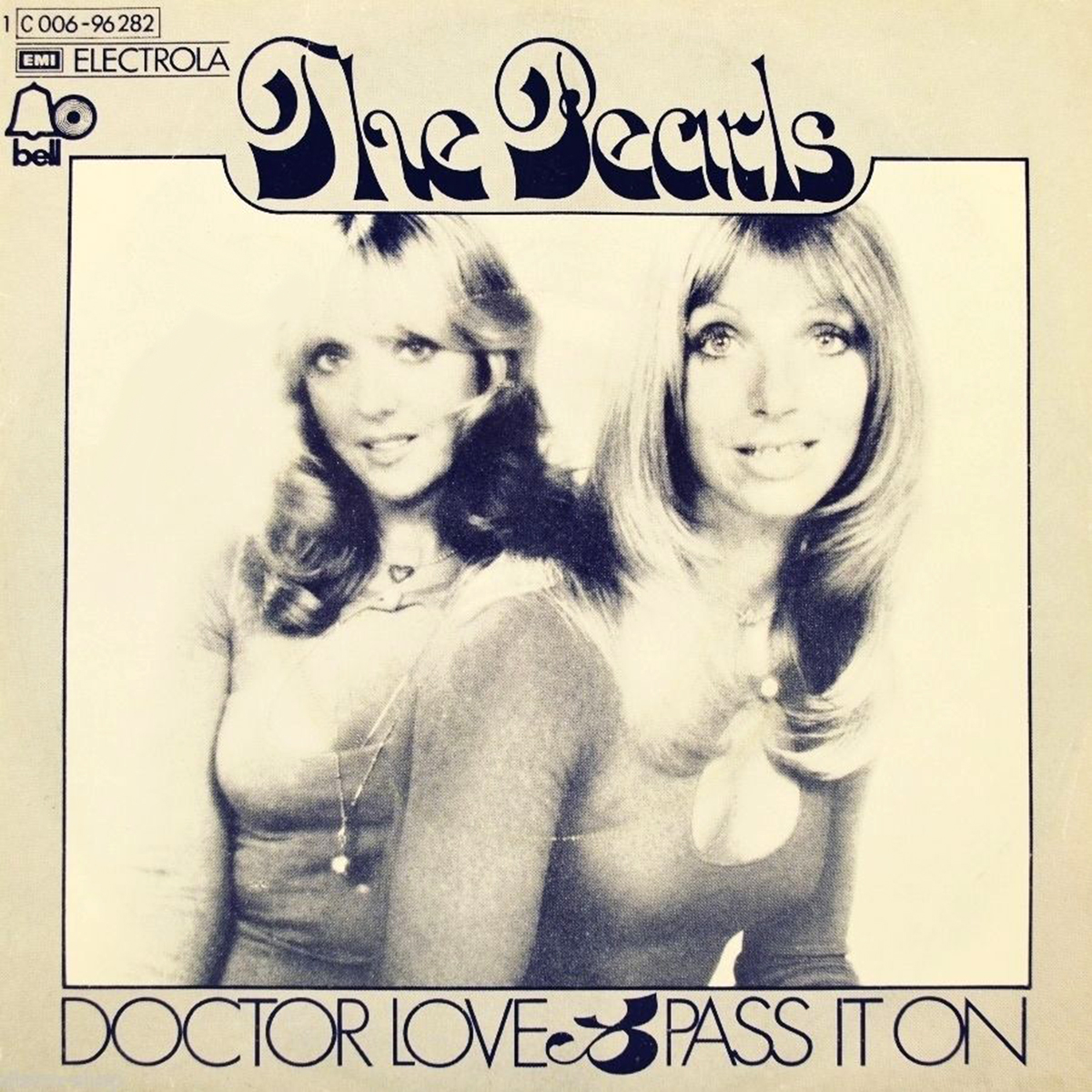 Liverpool duo with a few hits in the UK to their credit.  One of the Pearls married the drummer on the album version of "Love Me Do".
7 – THE INTERNATIONALS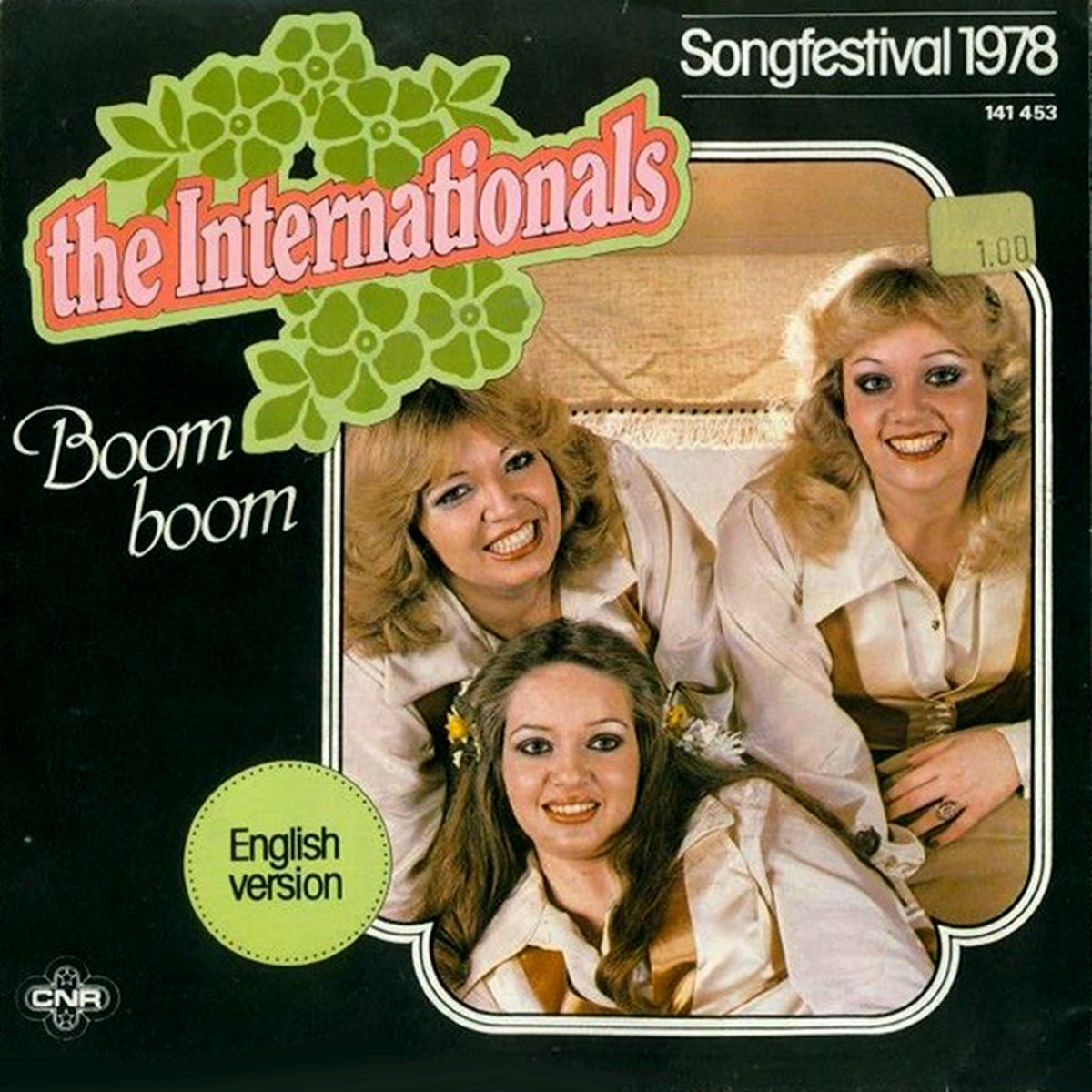 Despite the winning feathered hair and matching outfits, International's success never was…. well, international.
8 – XCLUSIV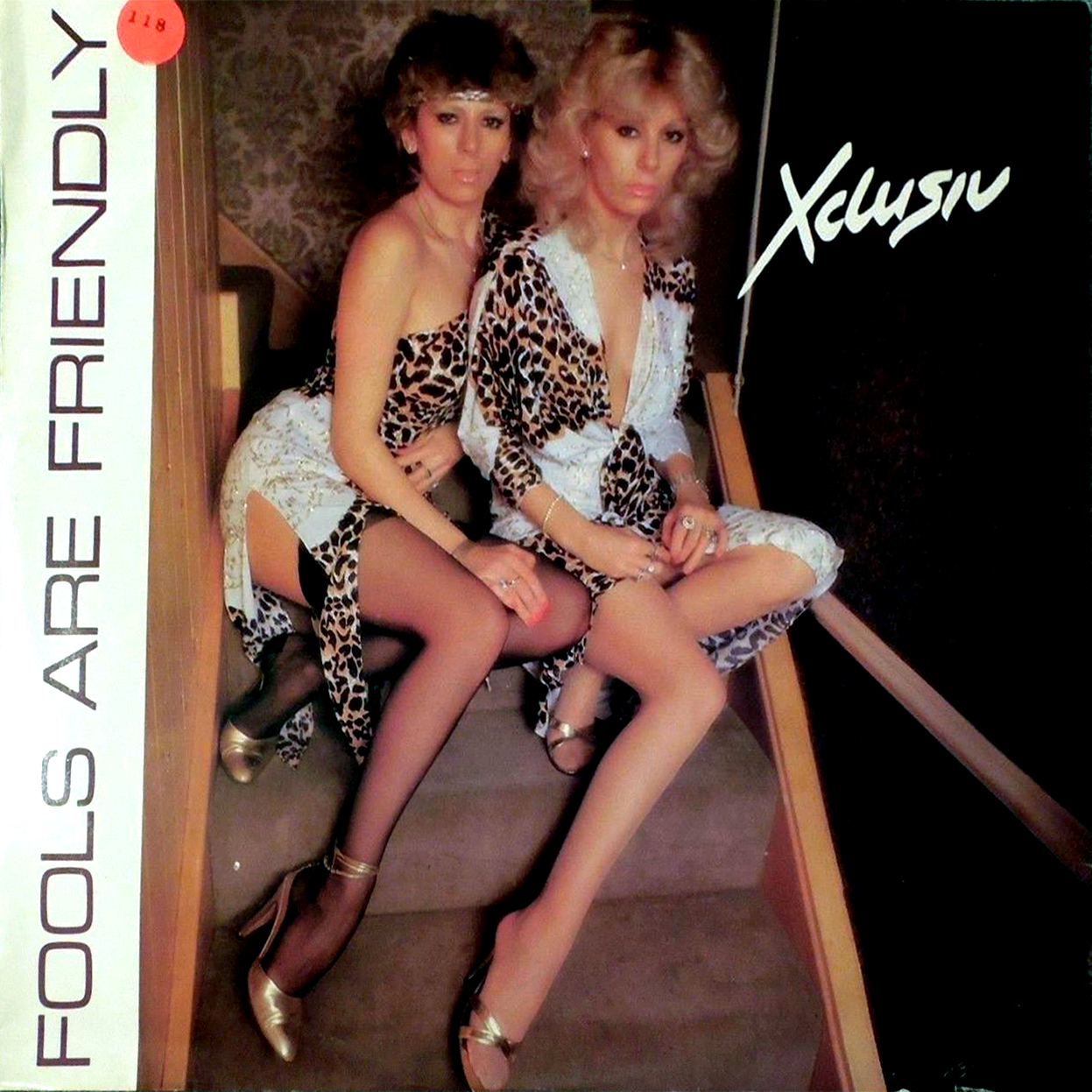 Just a couple of mean girls sittin' on the stairs.  "Only fools are friendly – niceness is for suckers."
9 – FANTASM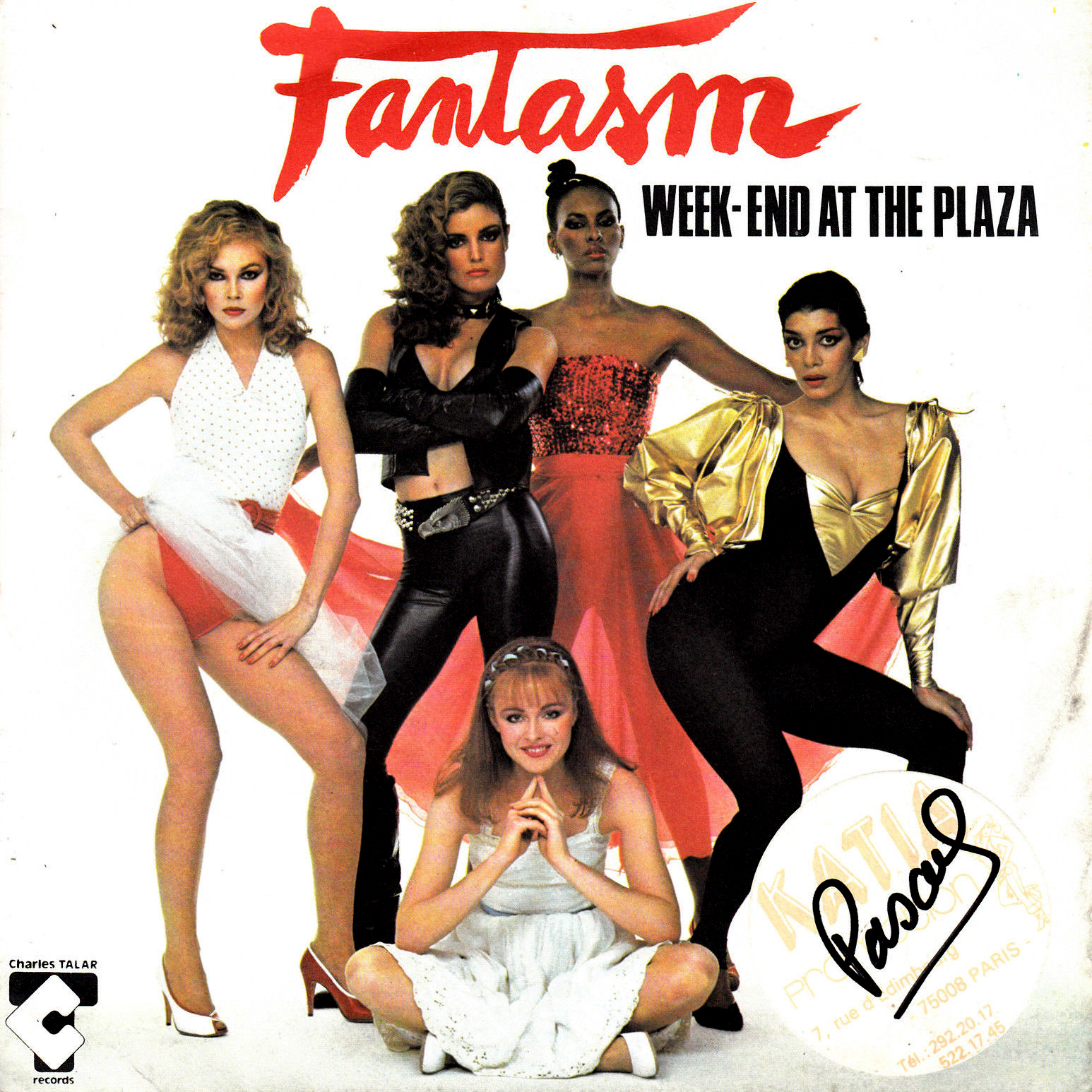 Before The Spice Girls.. there was Fantasm.
10 – MOTIVATION
Man, these girl groups sure could look sassy and sex-hungry, couldn't they?  I picture the album cover photographer saying things like: "Pretend you're a tiger, hungry for sex… that's it, now with more attitude!"
11 – GIRLS CAN'T HELP IT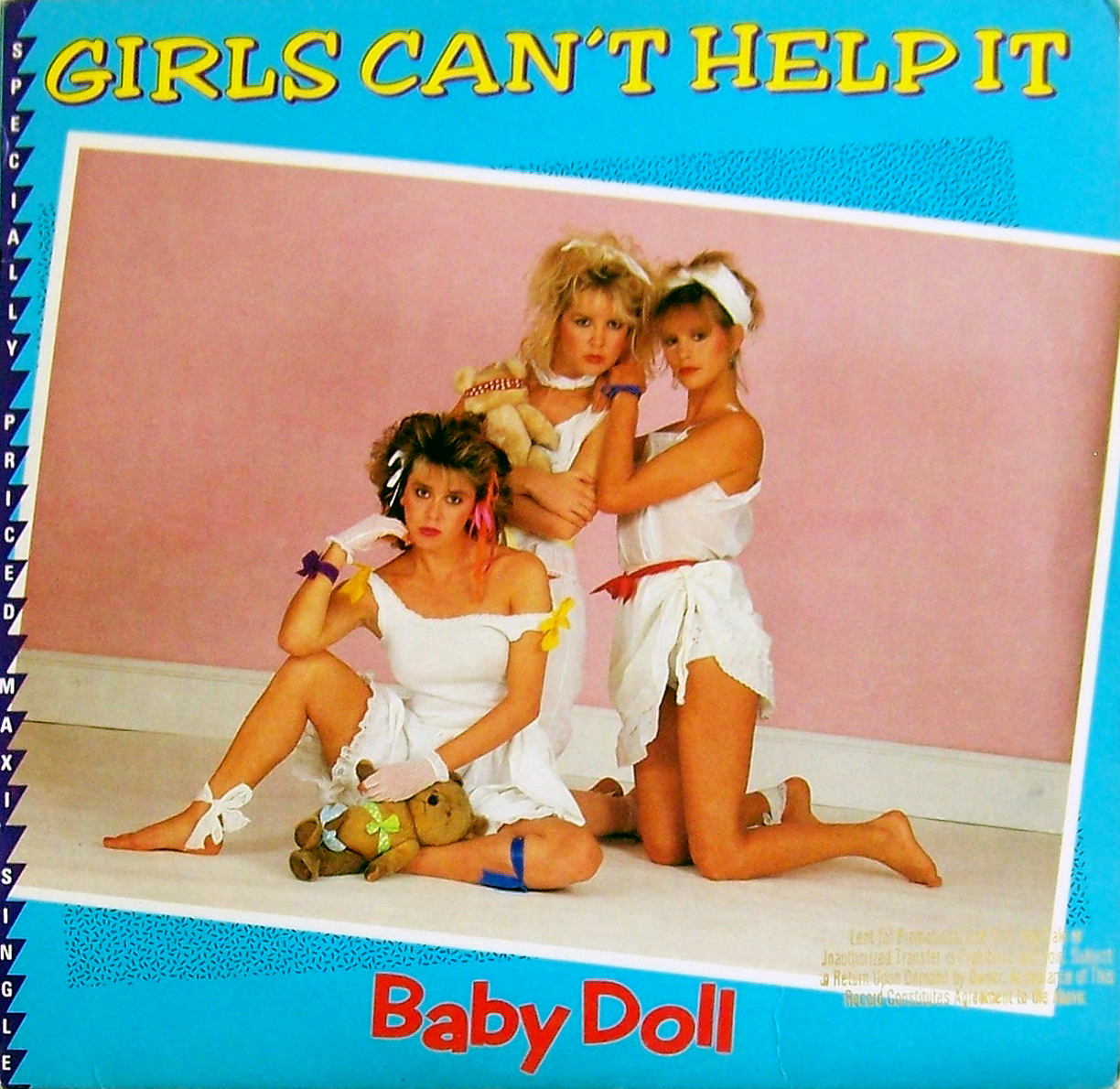 12 – MIZZ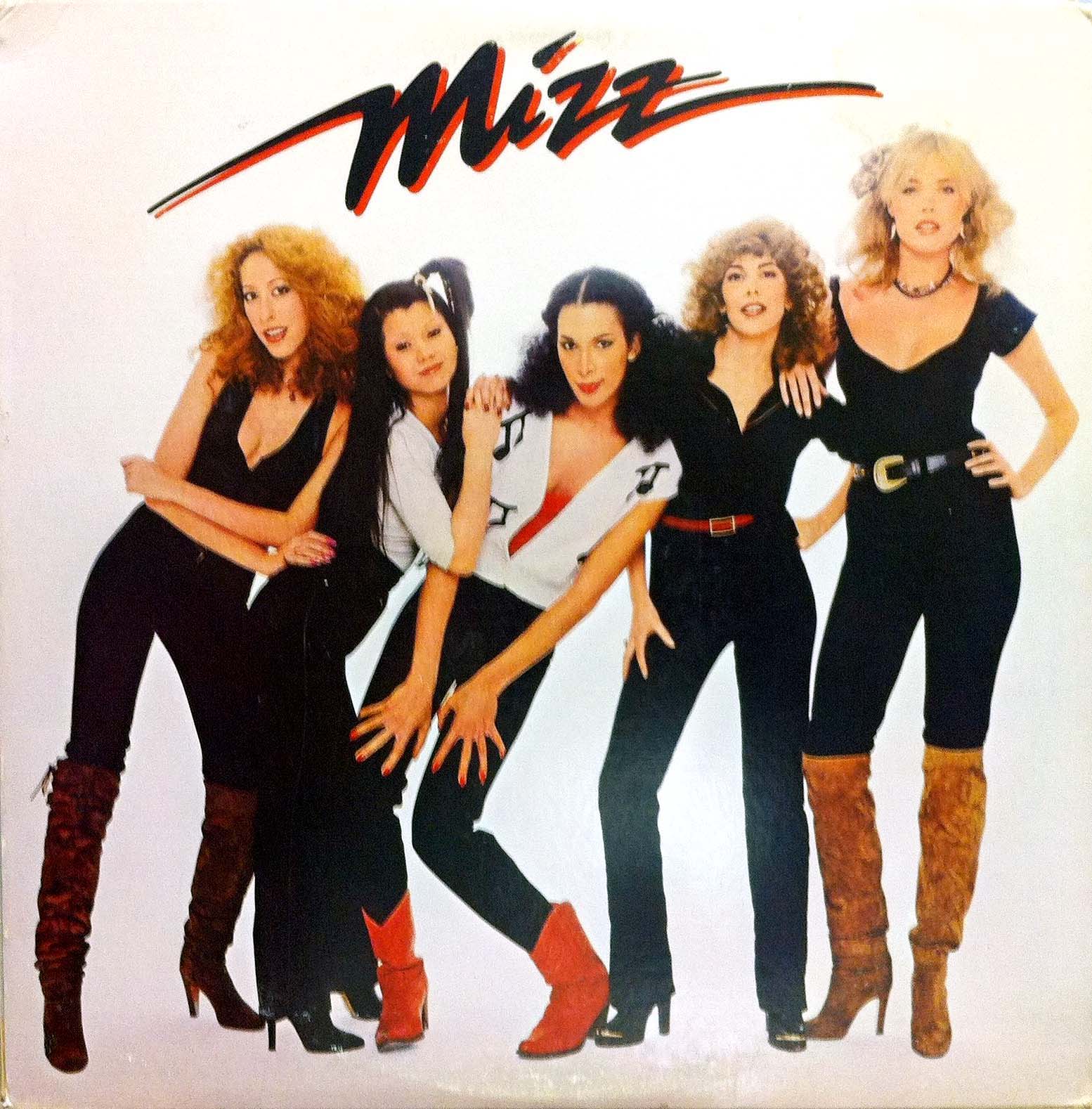 13 – BABE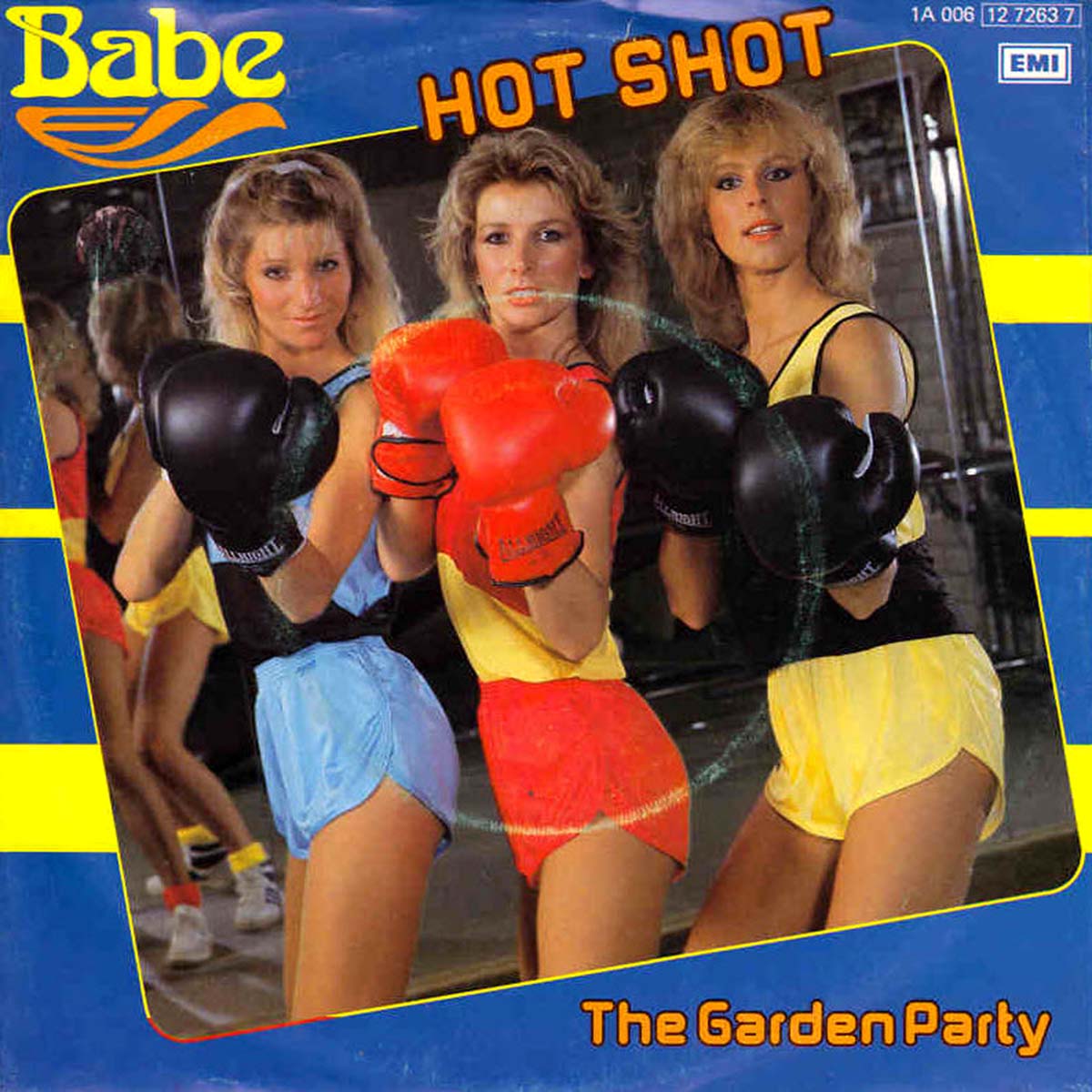 Babe was more-or-less a clone of Luv, both Dutch artists never attaining success beyond their region.  Babe has had the most top 40 hits in the Netherlands without ever having a single placing within the top 10.
14 – THE FLIRTS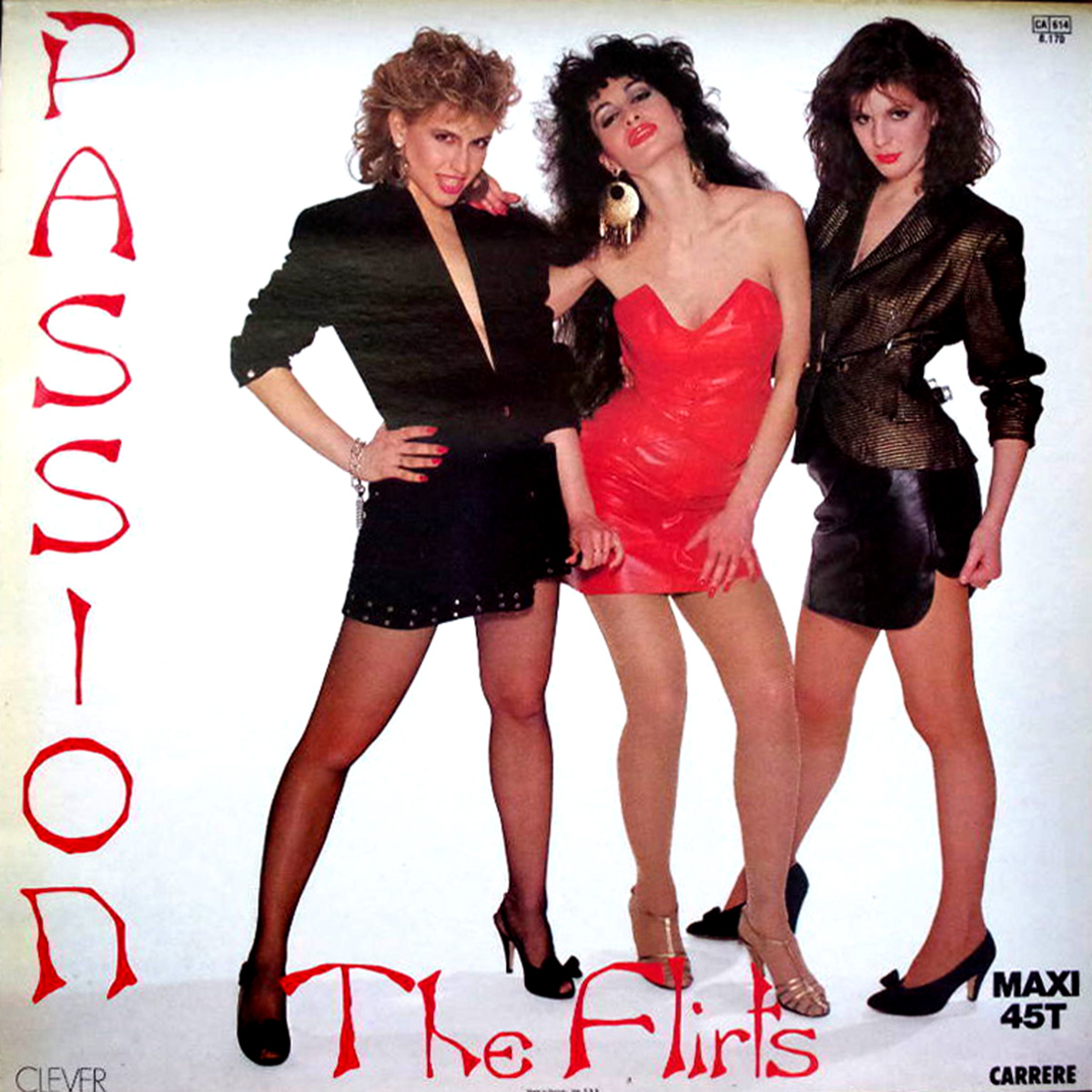 The Flirts would have wound up like these other Dutch girl-groups – unknown outside of Europe – were it not for a brief bit of airplay on a brand new channel – MTV.  "Jukebox (Don't Put Another Dime)" was just catchy enough to break into the American market.
15 – BELLE AND THE DEVOTIONS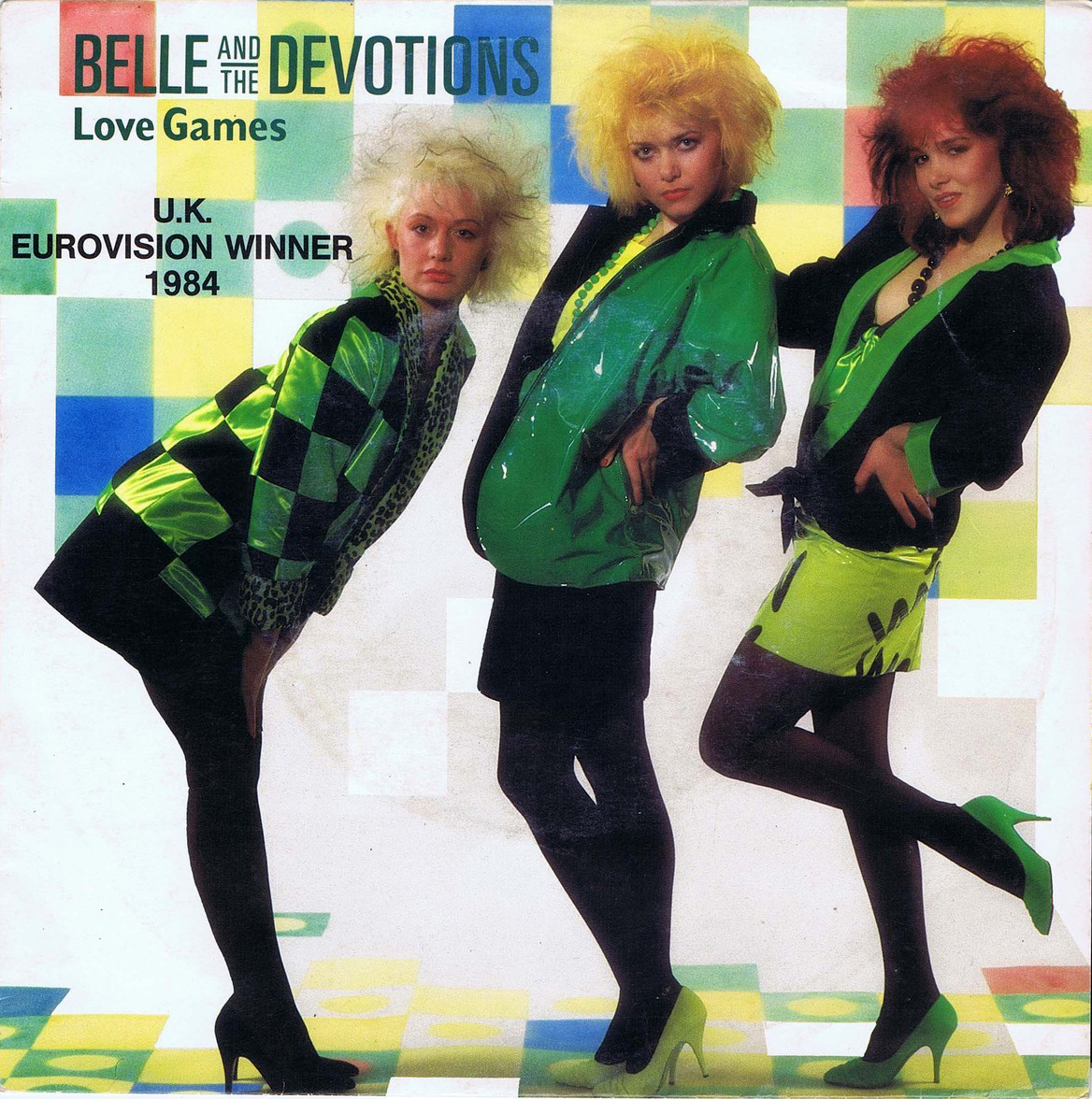 Sure, they were cheesy, but you'll be singing "You were only playin' love games… you were only playin' love games, baby" in your head for weeks.  Listen at your own peril…
16 – PHANTOM BLUE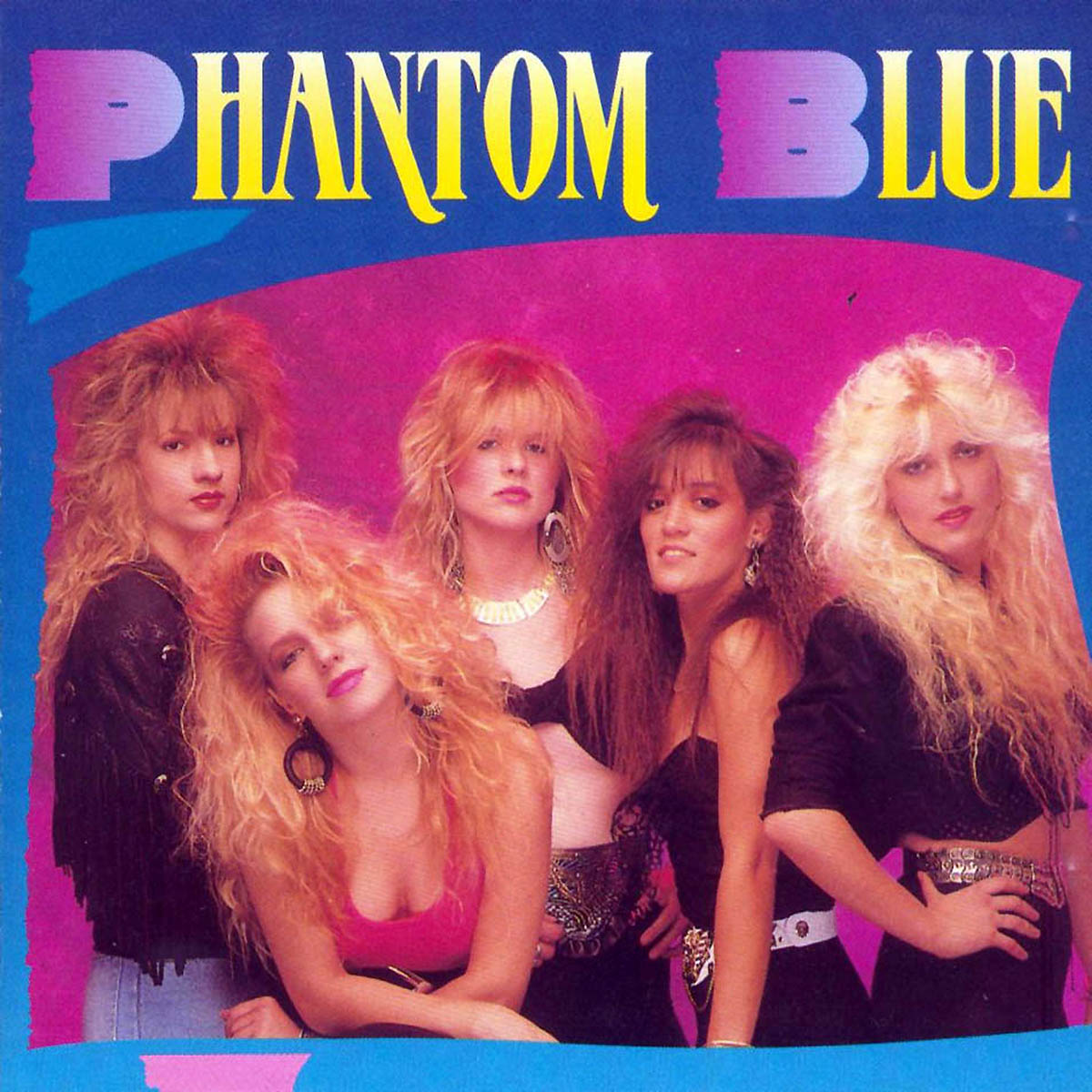 We've hit the mid-eighties, and hairspray use among girl-groups is reaching unprecedented levels.  The ozone layer was a bit thinner in those days.
17- THE ORCHIDS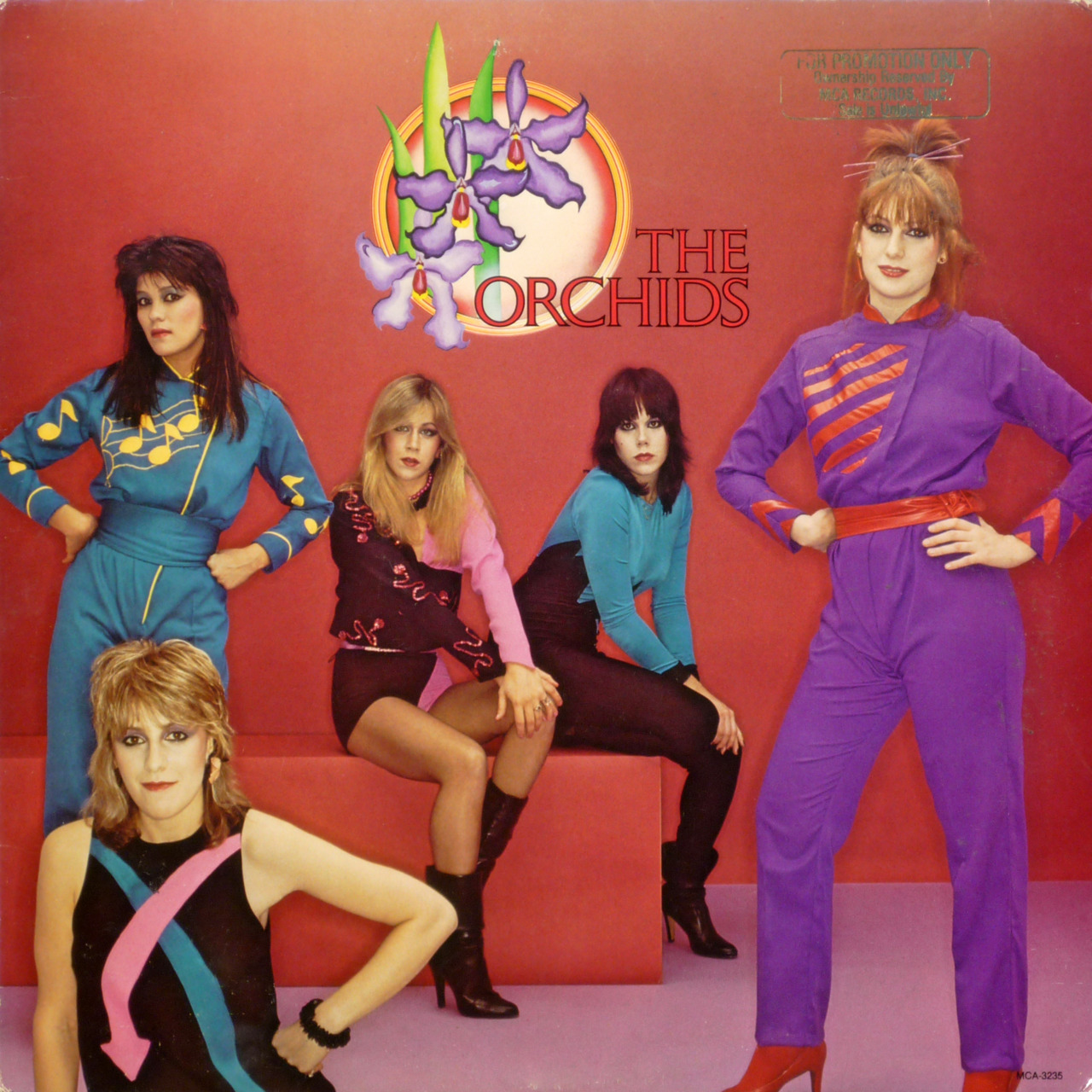 To be honest, I haven't listened to half the groups on this list.  For all I know, The Orchids are most musically gifted and underrated group of all time.  Anyone out there remember if any of these groups were actually really good?
18- CICE-MACE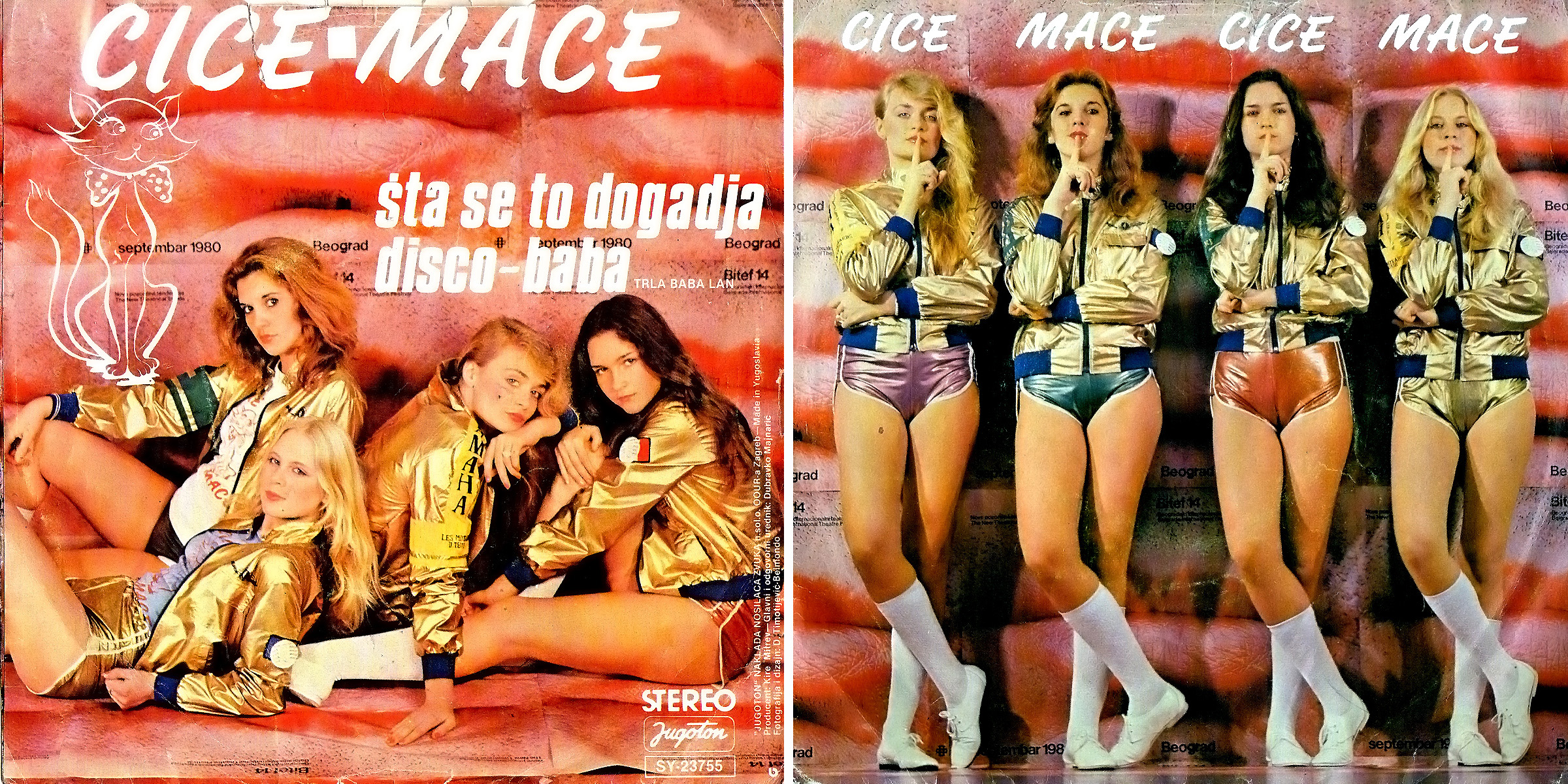 A Yugoslavian girl group wearing gold roller-disco jackets with the shiny hotpants.  I'm sold- this is my new favorite group.
19- ARABESQUE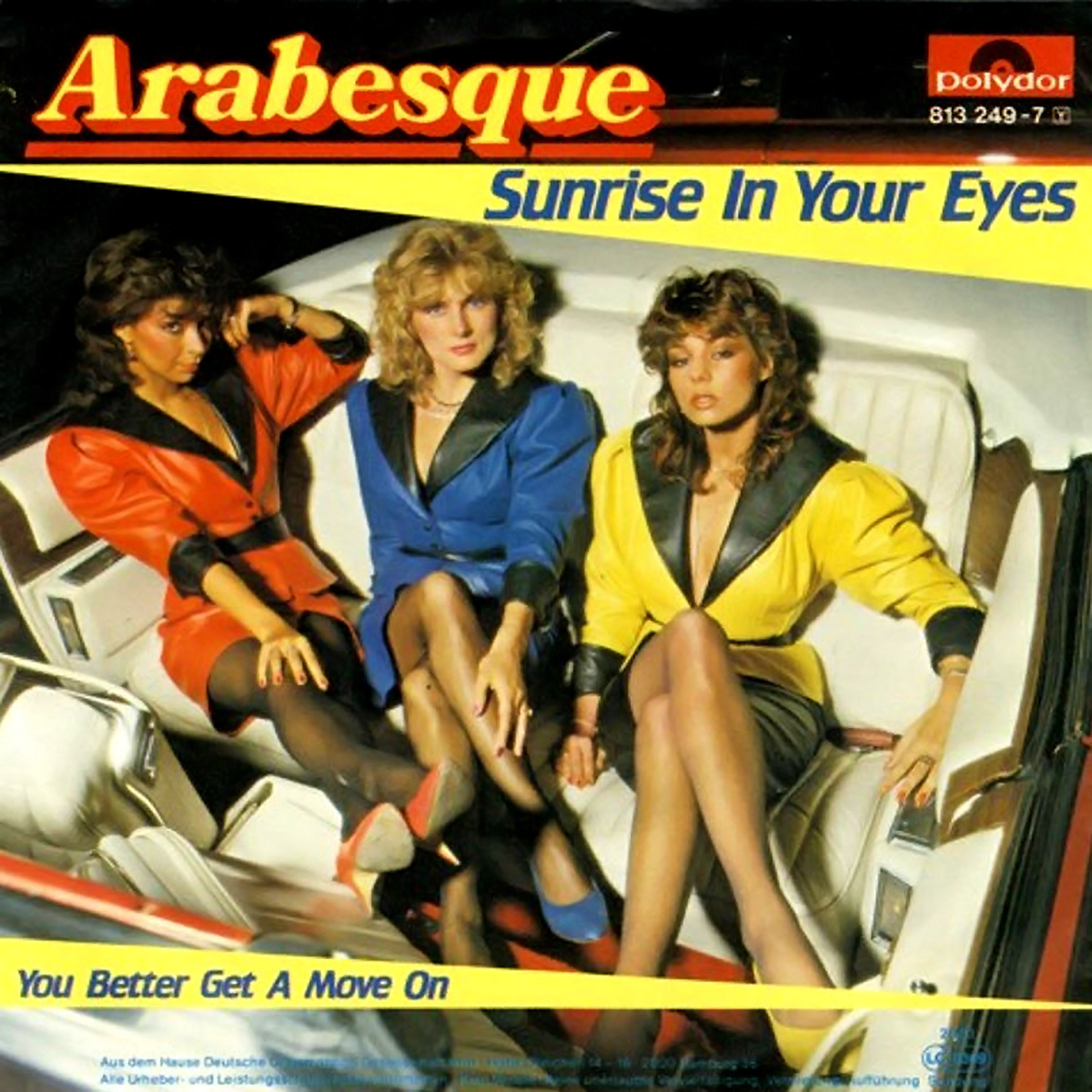 Back when automobiles still had ashtrays in the armrests.  Those were the days.
20 – A LA CARTE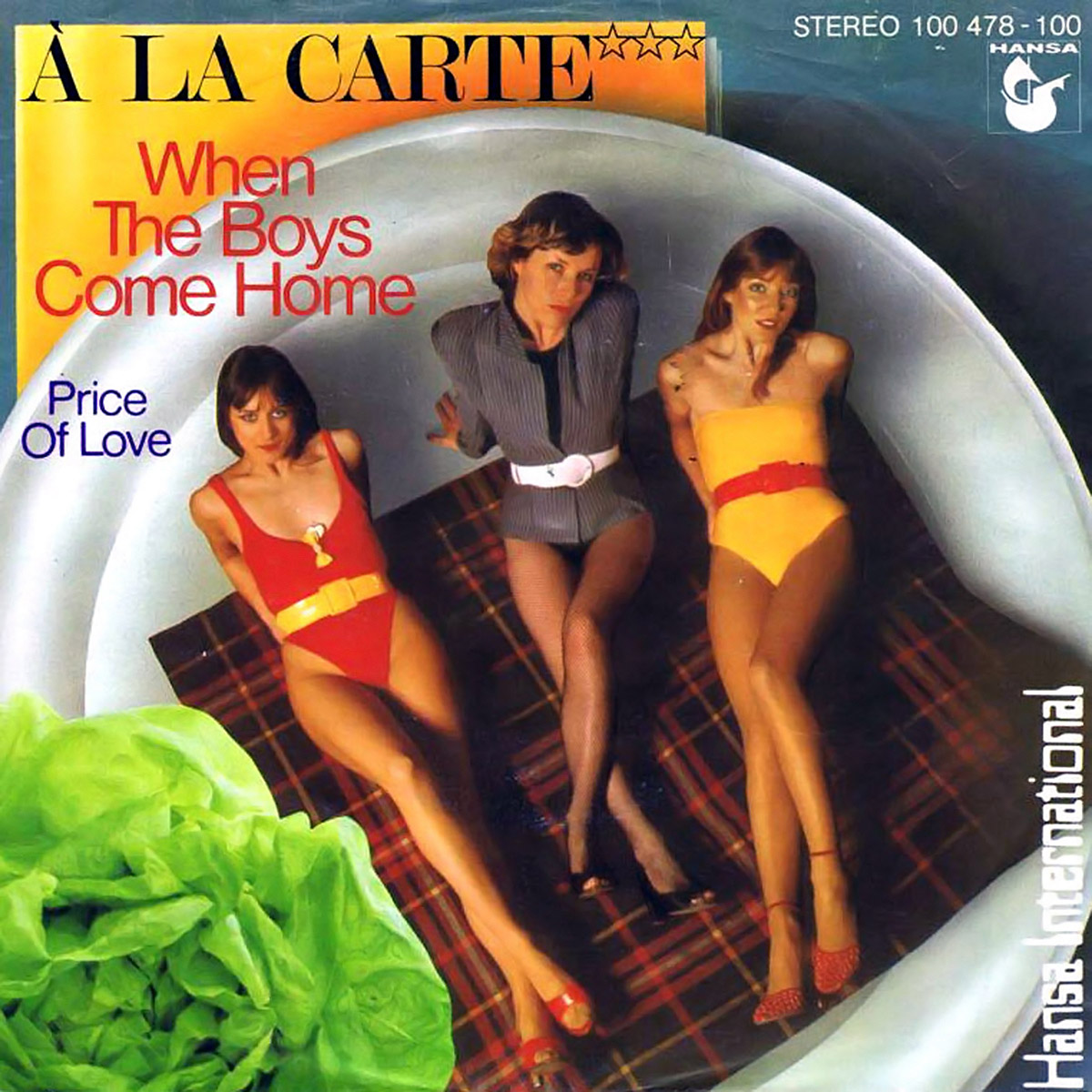 21-22 FRIZZLE SIZZLE/ DOCE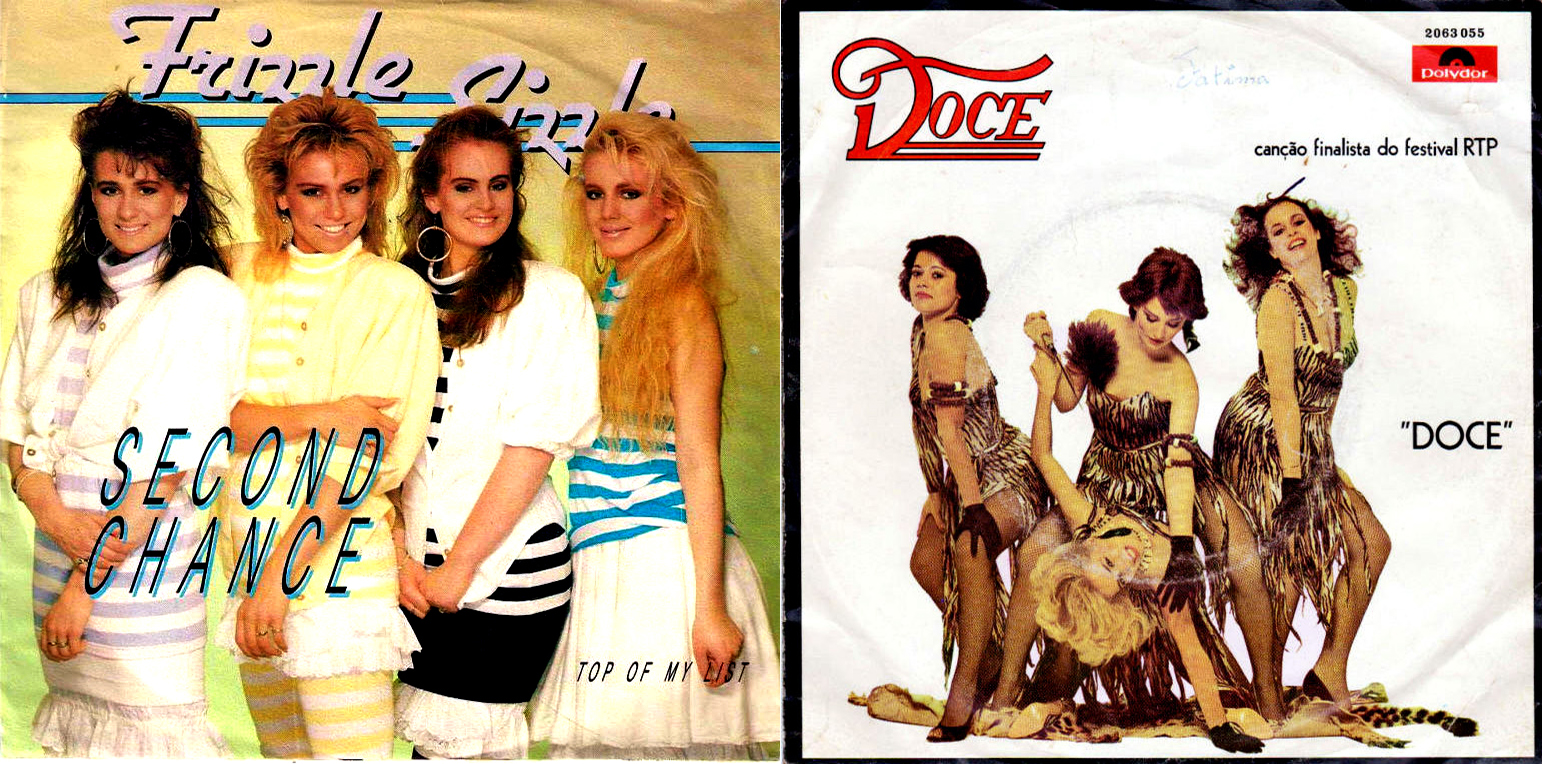 23-24 – CENTERFOLD/ DEBLAS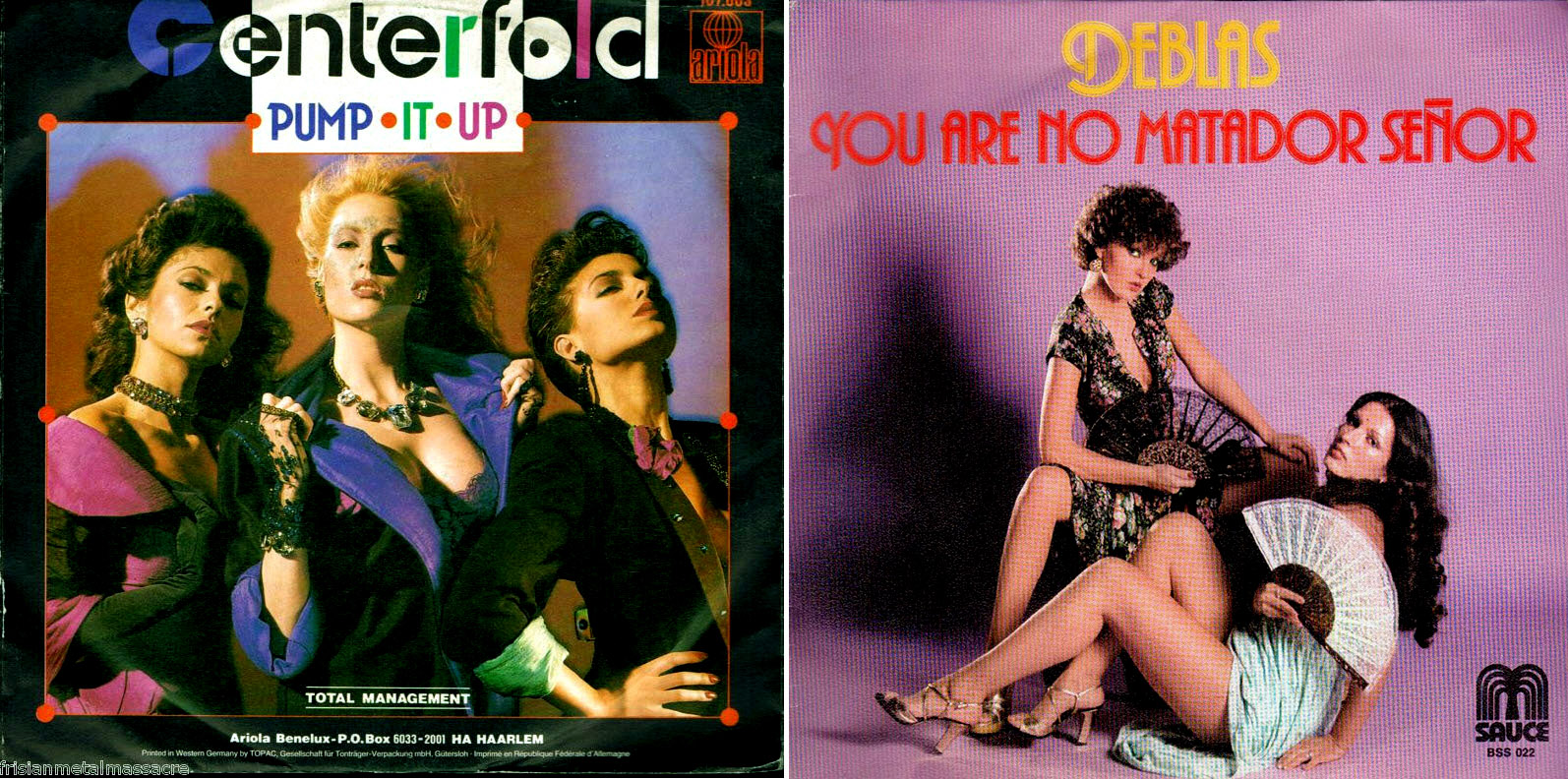 25 – FRUIT?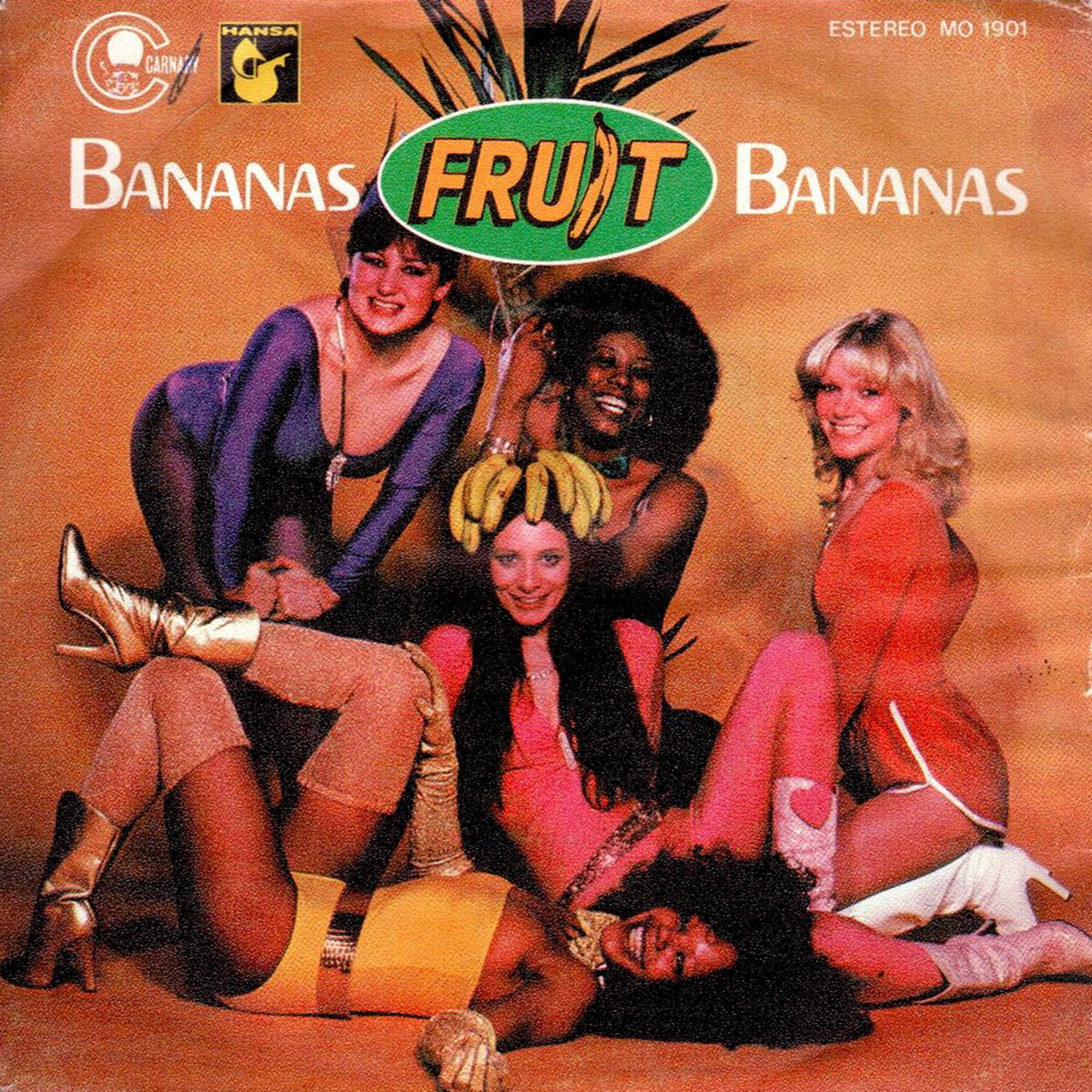 Wow.  This is more than a little bit odd…. one girl has a bunch of bananas on her head for God's sake.  And is the group named Bananas or Fruit?  I won't rest until I find out.
26 -LA PLATA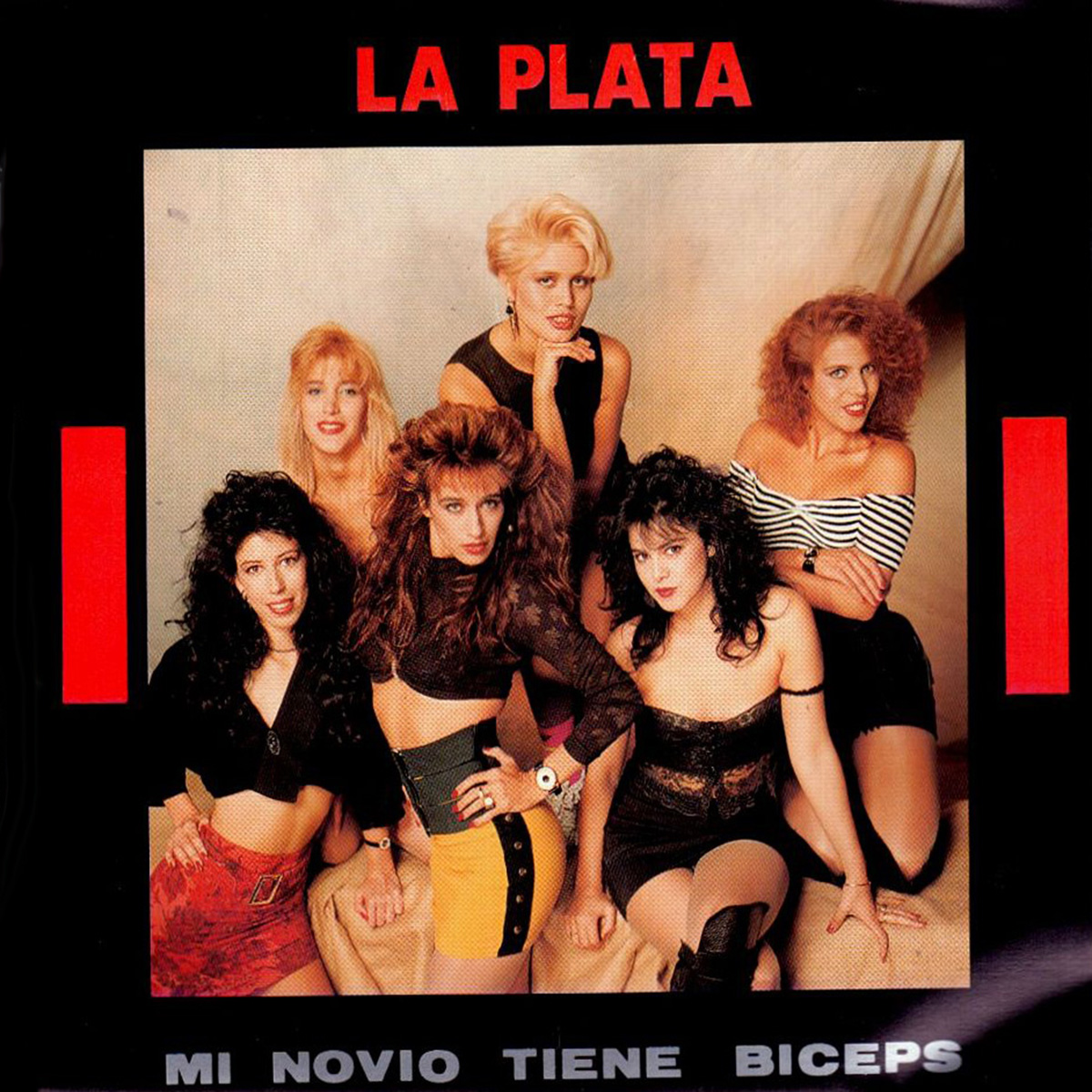 The classic "My Boyfriend Has Biceps"
27-28  TOTO COELO/ CHANTOOZIES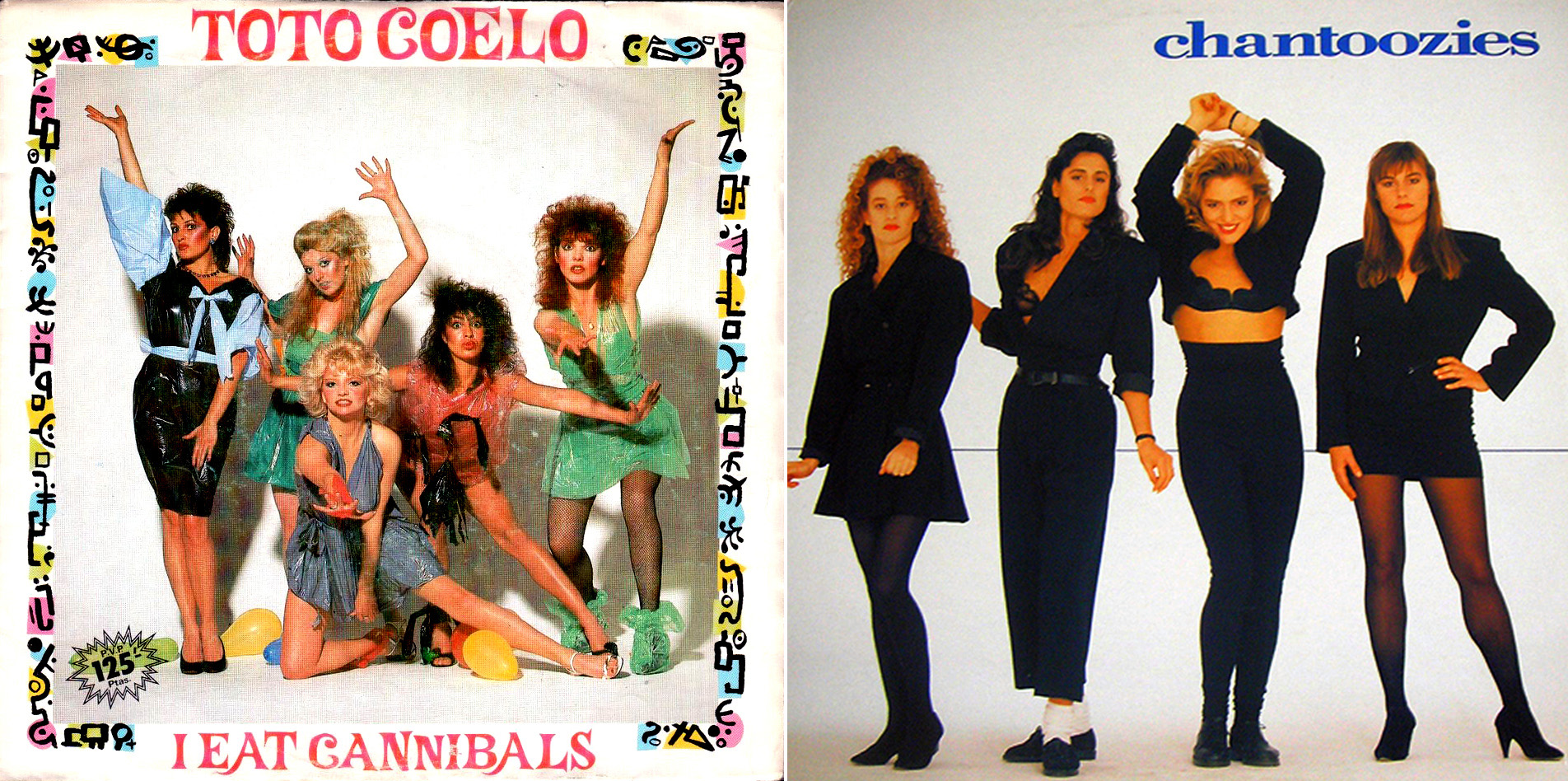 I actually remember the novelty hit "I Eat Cannibals".. the Chantoozies, not so much.  Evidently they were a girl group from Down Under.
29-30 – SILKY/ THE STAR SISTERS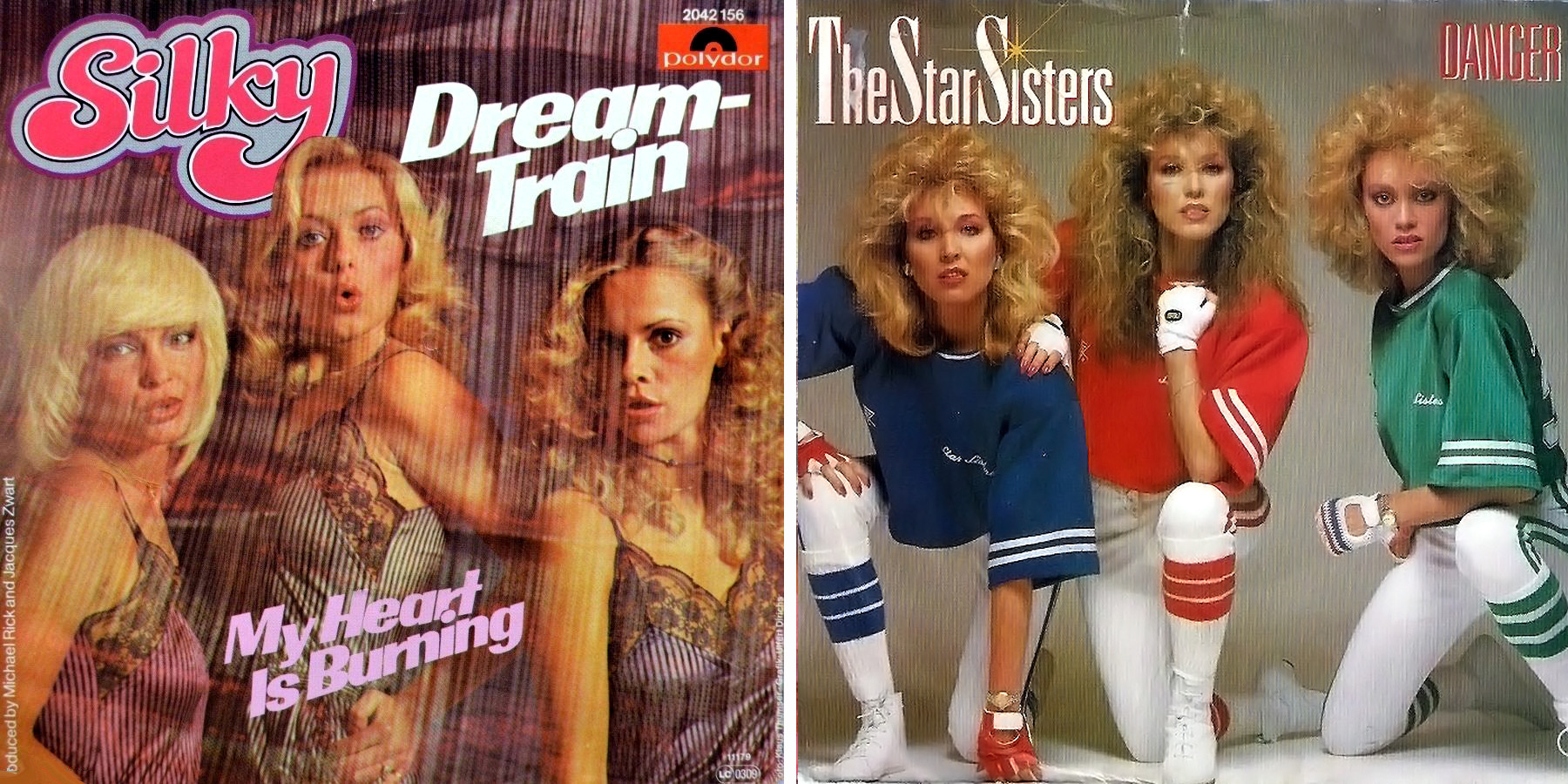 Well, I could go on all day here, folks.  I think I've reached my limit of lusty come-hither looks, and sassy poses.   Until next time.