Life was yonder. Out there somewhere.
Scot Sothern wanted to go yonder. Not yonder to the "castle of my fadder" but yonder to where life was happening.
It was the late 1960s. Things were changing faster than a hemline. Sothern felt stuck. Out of touch. Stuck.  Kinda lost in Springfield, Missouri. He'd been raised in a photographic studio where his old man photographed weddings, Bar Mitzvahs, and portraits. His Father always said: When you take a portrait of the bride you got to see her with the same love the groom has for her. It was a lesson Sothern never forgot.
He swept the floor. Fixed the pictures. Changed the bulbs. He was meant to carry on his Father's business. But Scot wanted more. He wanted to be an artist. To write, to create, to photograph. He set out into the world. Headed for California where they said you should wear flowers in your hair.
On the way, he started documenting what he saw.
'Taking pictures in the 1970s was a breeze. Strangers were happy to be photographed. They trusted me even though they didn't know me or have a clue as to what I was going to do with the photographs.
'Nowadays no one trusts anyone with a camera, and everyone has a camera. I think maybe too many street photographers today are looking for the most shocking photo they can get; they want to top those, like me, who came before. I think a lot of people feel these new photographers are making fun of them, and I think to some degree they are correct.'
Sothern wasn't interested in making fun. He wanted to take pictures with the same love a groom has for his wife. He documented life through his photographs as he documented his life through his writing. Every picture he took was as much a part of his story as it was of the individuals he photographed.
'When I left small town America for the big city in the late 1960s most people still stayed where they were and rarely moved more than a few miles from their families. Nowadays America is full of small towns that have become near-ghost towns.'
Sothern began taking the portraits of everyday Americans which would eventually make his name.
'I've spent my whole life making pictures and writing books because it was what I needed to do. I've always wanted something more than money and security. It's important for me to leave something of value behind for when I 'm gone.
'When I was a kid, my parents always said I had my head in the clouds and needed to face the reality of my limitations. They were right to some degree; I spent a lot of time fantasizing about the person I wished I could be. I guess I've spent the rest of my life becoming that person.'
Family Tree was Sothern's first collection of work depicting working class Americans between 1975 and 1980. It shows Sothern's talent for capturing the essence of a moment and the personality of the subject which he later developed in his street photography of prostitutes and drug addicts living fragmented lives on the periphery of society.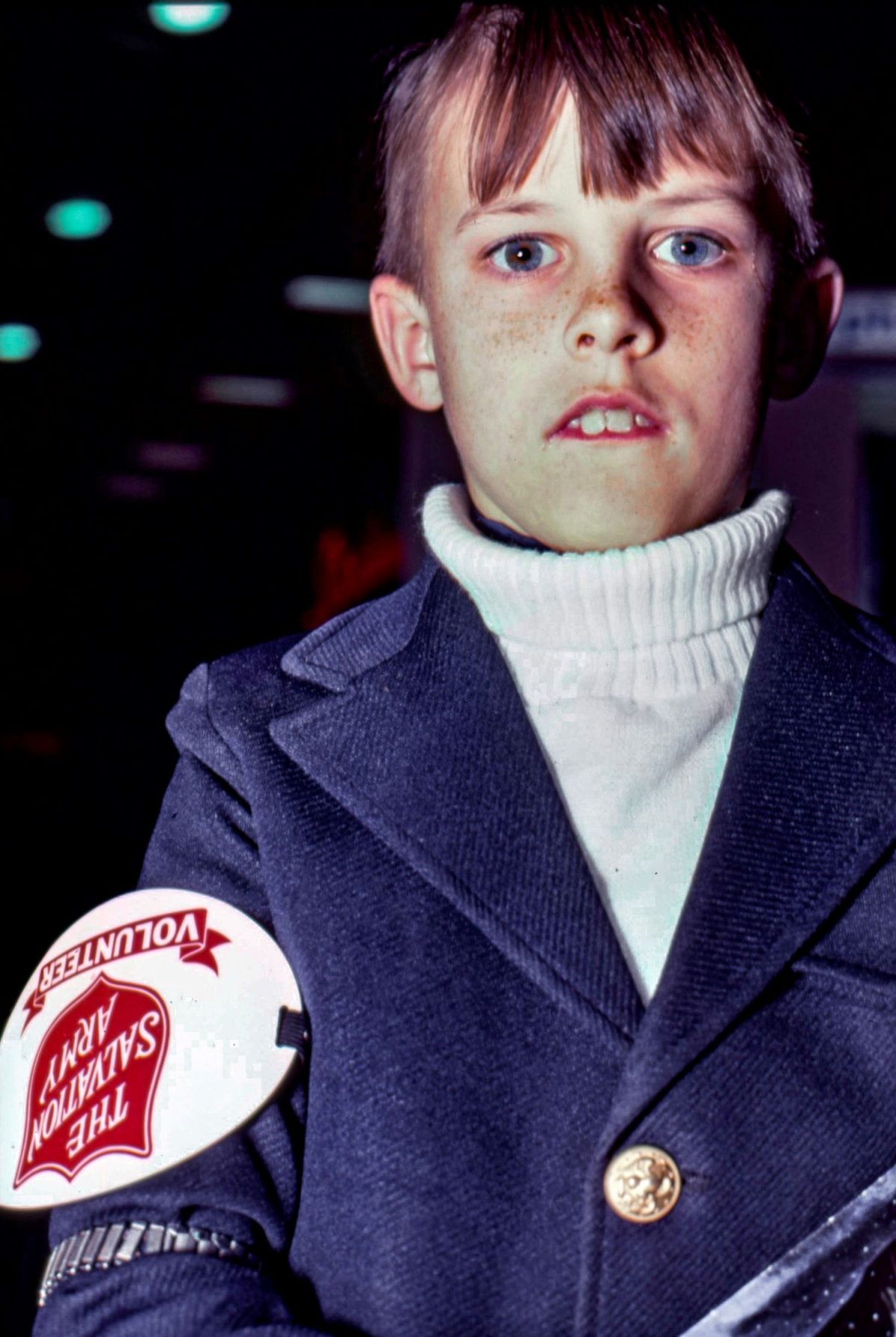 All photographs copyright Scot Sothern, used by kind permission.