"How many words a day do I write? Between six and seven thousand. And how many hours does that take? Three on a good day, as high as thirteen on a bad one"
– John Creasey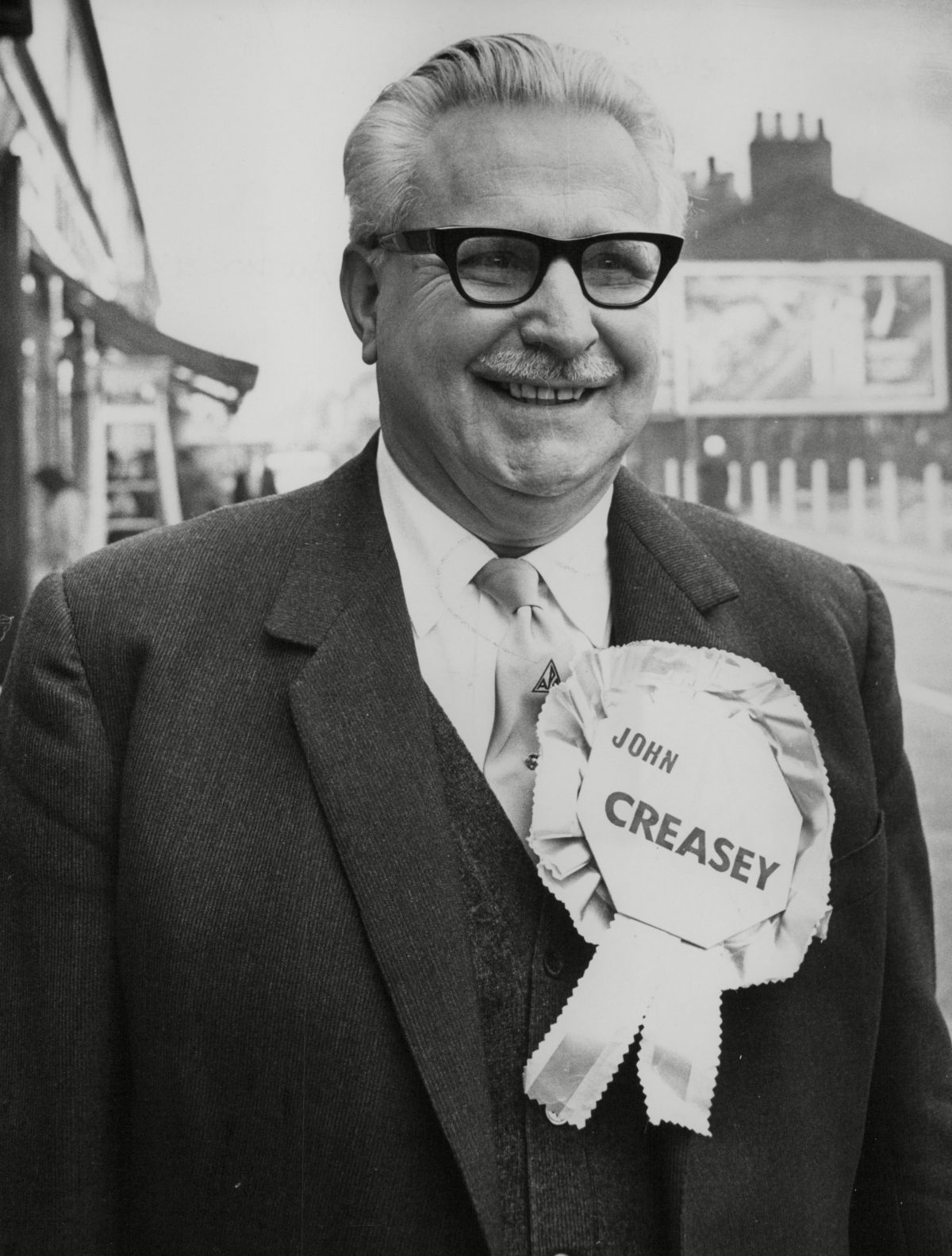 If author John Creasey (17 September 1908 – 9 June 1973) had been born in France (like say Georges Simenon) or America (like Dashiell Hammett, Ed McBain or James Ellroy), then he would be hailed as one the greatest crime writers of all time. The French and the Yanks ain't squeamish like the English about a writer who can produce over 600 classic works of fiction.
Things didn't look too promising for Creasey as child. He had polio and was average at most things at school. Then one summer, he was sent off to his aunt in Brighton for a holiday. It proved a turning point. Back at school, the English teacher asked the class to write about what they did on their summer holidays. Creasey had shown no aptitude for writing until he wrote about his summer holidays in Brighton. The teacher was so impressed by Creasey's essay that he suggested the young boy consider a career as a writer. The idea stuck. A wee bit of praise can give confidence to the youngest of talents.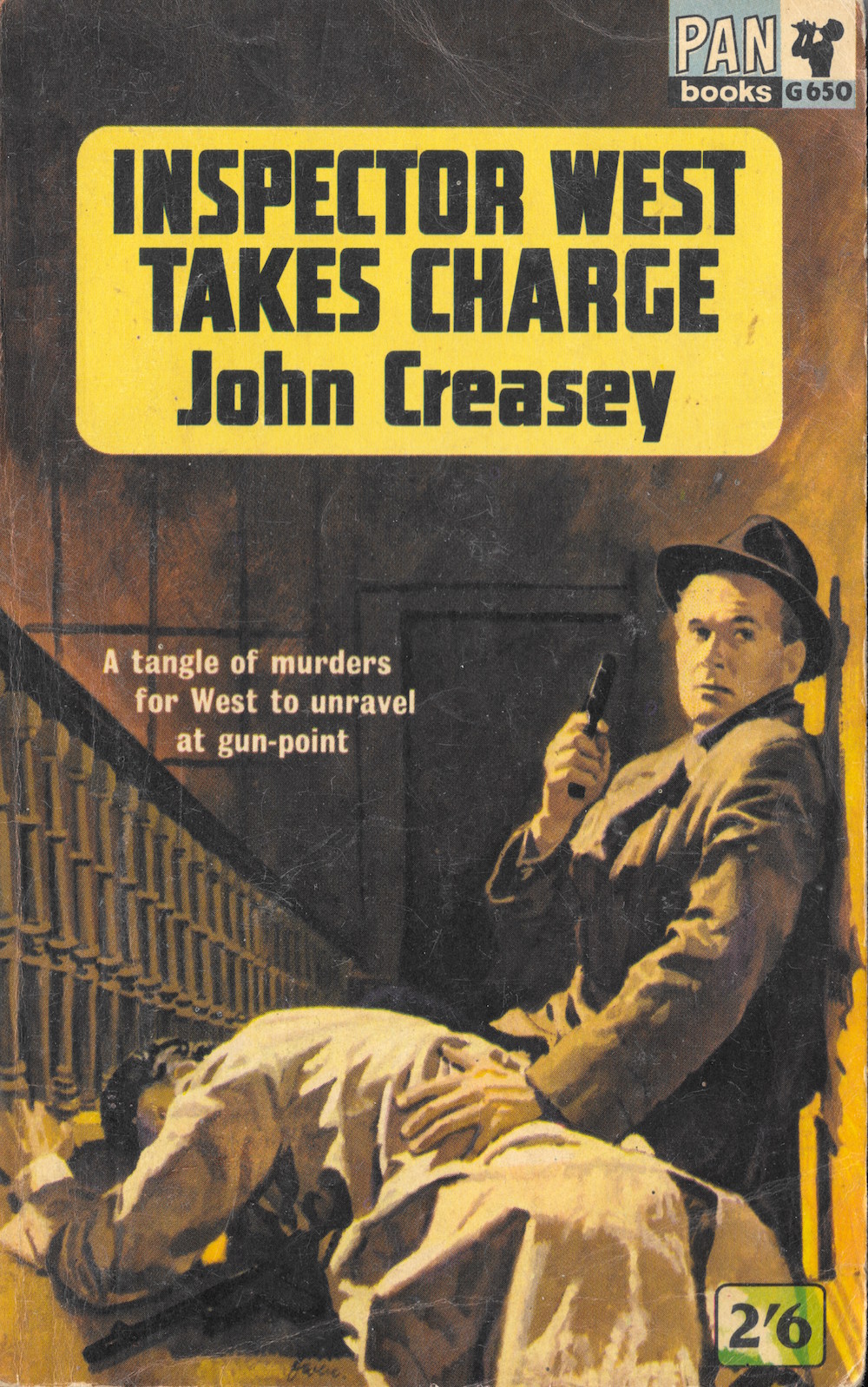 By his teens, Creasey was writing novels and sending them to publishers. He received 743 rejection letters. It didn't faze him. Creasey wanted to learn what he was doing wrong and how to write better. His first novel was published in 1930. But it was his first crime novel Seven Times Seven published in 1932 that set Creasey off on his long, brilliant, and prolific career.
Creasey's first big hit was the upper-class crime sleuth, the Honourable Richard Rollison, aka The Toff. Creasey wrote almost sixty novels featuring the Toff (and believe me, most of them are more than good). Next up came, the Baron, another popular character which formed the basis for the sixties TV series starring Steve Forrest. Both of these fictional creations were similar to Leslie Charteris' Simon Templar (aka the Saint). Even so, both these characters were good (thrilling), and their novels brilliant (the Toff was my introduction to Creasey when I was eight). Yet, it was his next character Inspector West that changed everything.
Creasey lived in Bournemouth. One day, he decided to travel the world. The reason for his globe-trotting was simple: American publishers considered the great Creasey "parochial". He therefore travelled the world and had books published in every country he visited from South Africa, India to Canada. When he arrived in New York, he presented his publishers with all the books he had published across the world during his travels.
Creasey could write a book in five days. He had set hours and worked fast. His technique was to jump in and let the story tell itself.
His next door neighbour was a policeman who asked why a Private Eye (like Philip Marlowe or Sam Spade or the Toff ) always solved the crime rather than a cop. Creasey agreed and then created Inspector Roger West, which was the first major character in any police procedural. Fair to say, Creasey invented that genre on his own. One that Ed McBain and even James Ellroy copied.
Creasey followed up Inspector West with Commander Gideon, whose adventures yet again ended up on TV. But it's not the TV that should impress because Gideon dealt horrible crimes and serial killers long before Derek Raymond made his mark.
My advice, as a fan of the great John Creasey, is to sign up to his webpage and get a free book so you can be thrilled as much as I have been over too many decades to count. Now here are all my precious John Creasey book covers.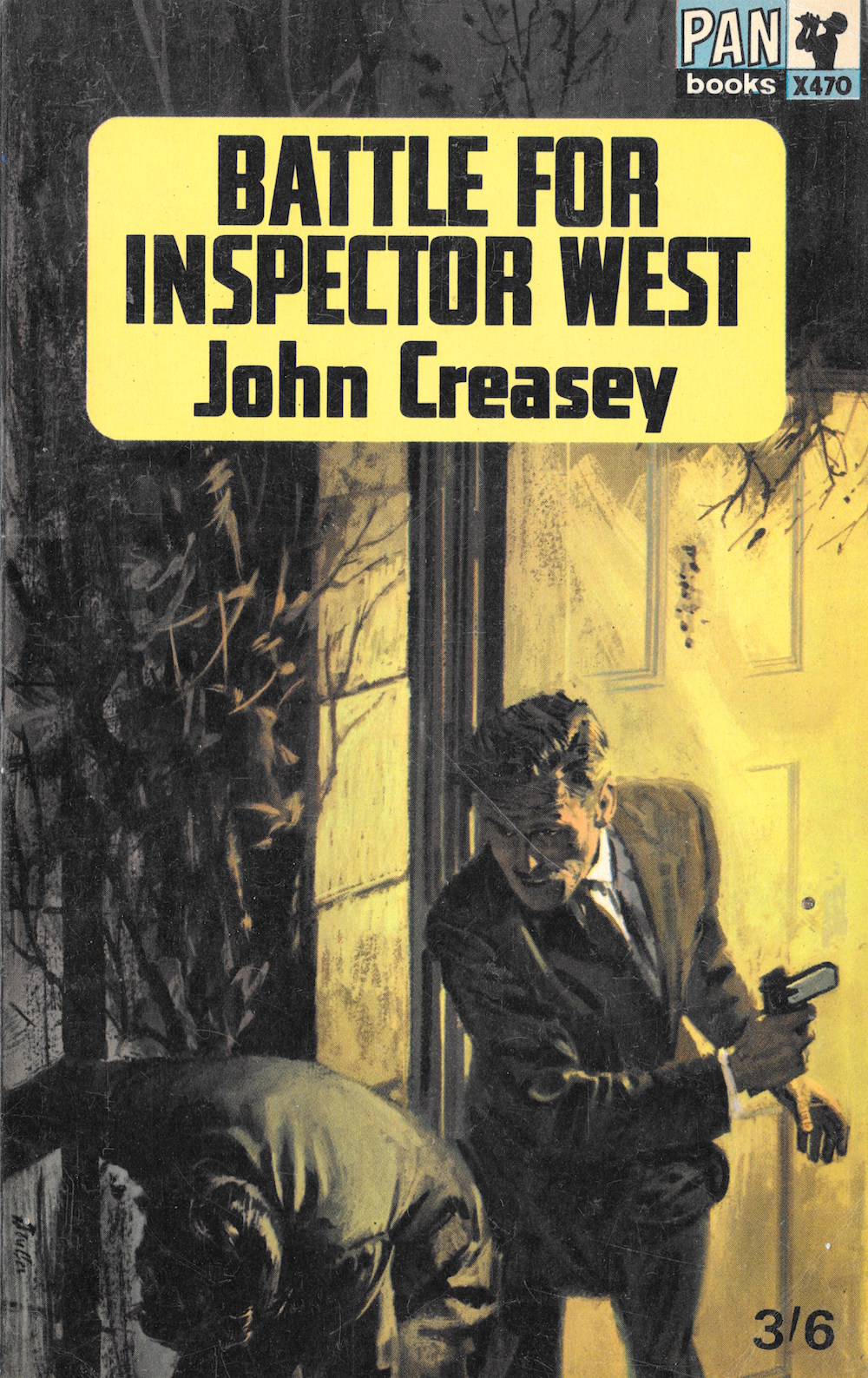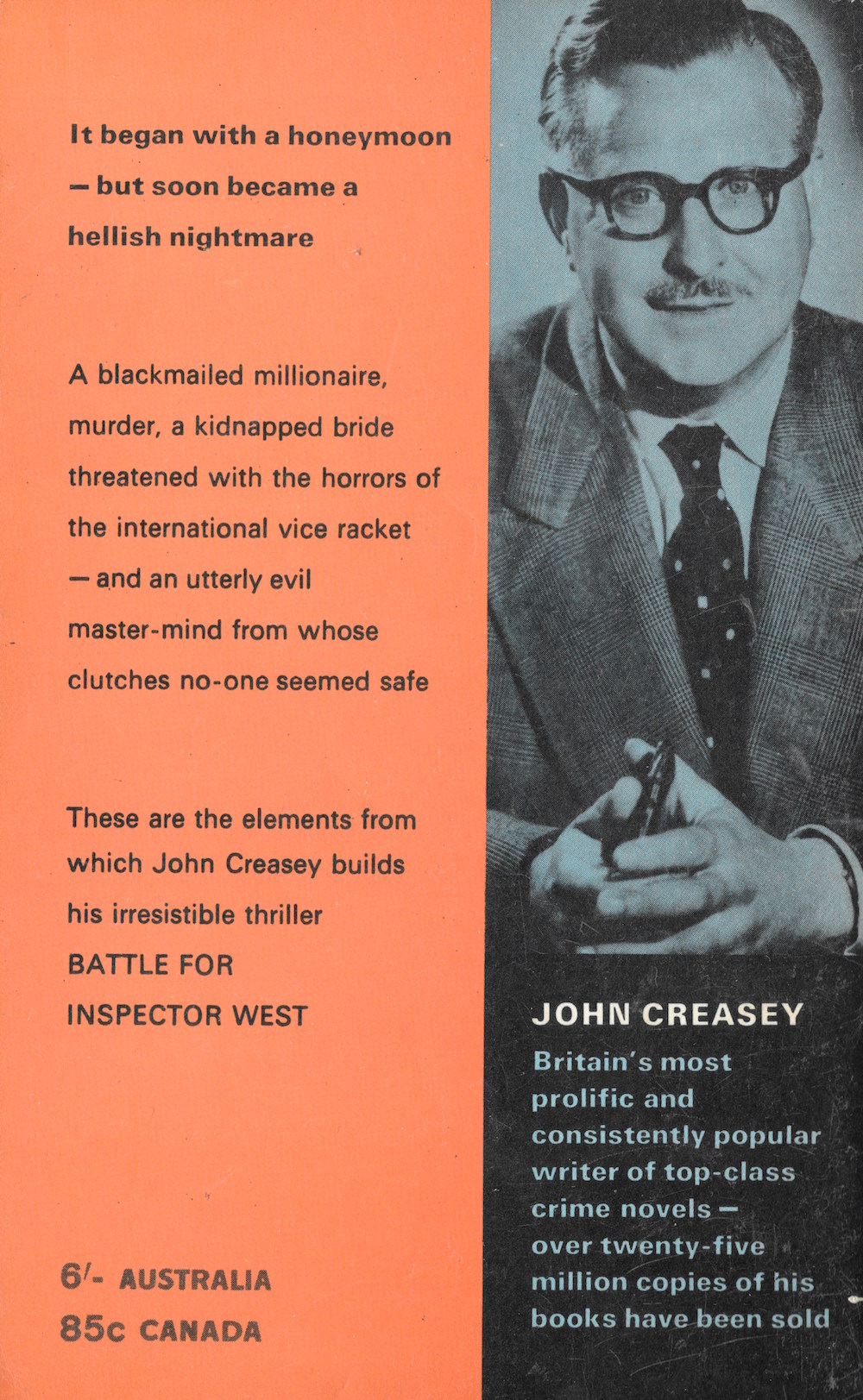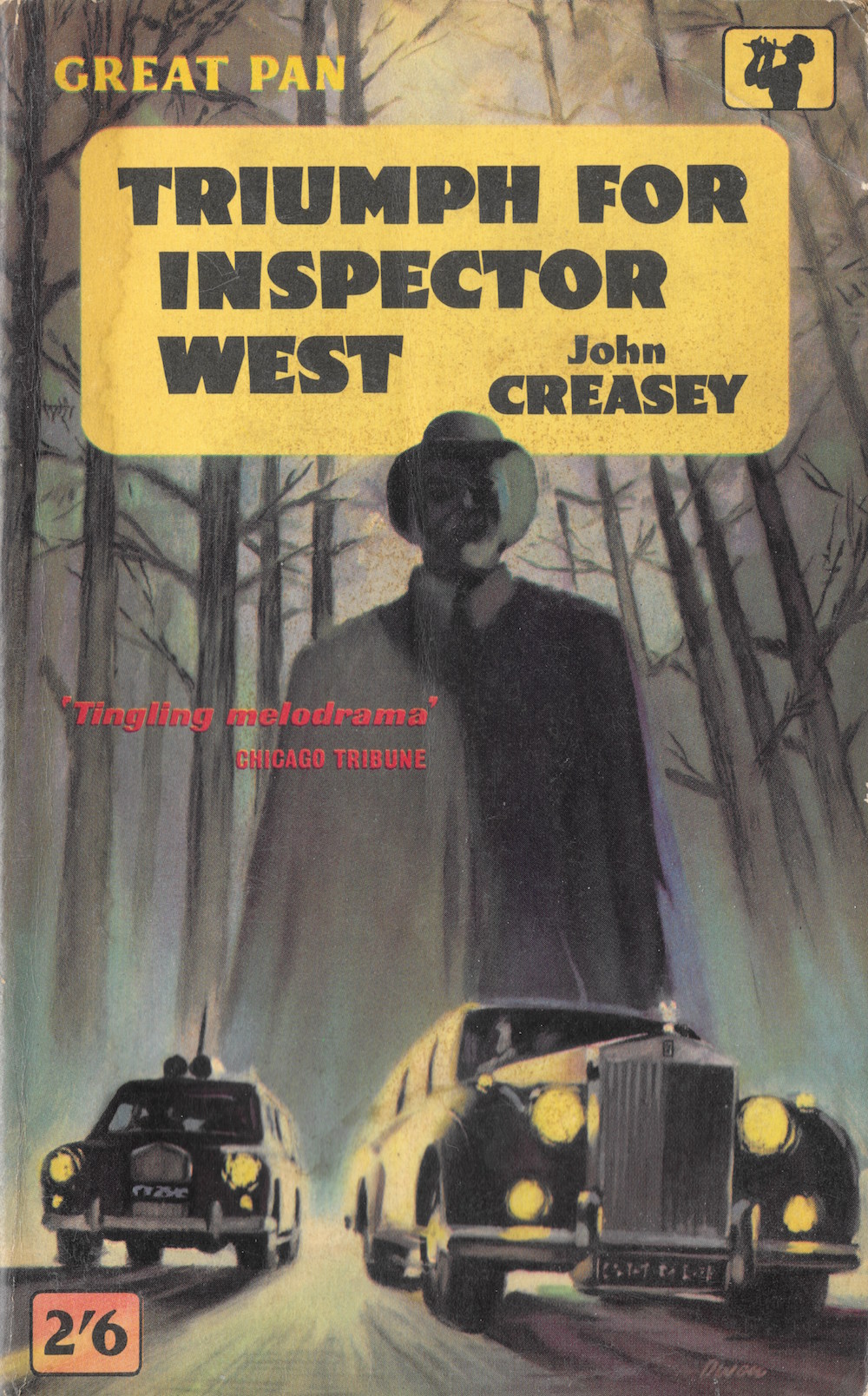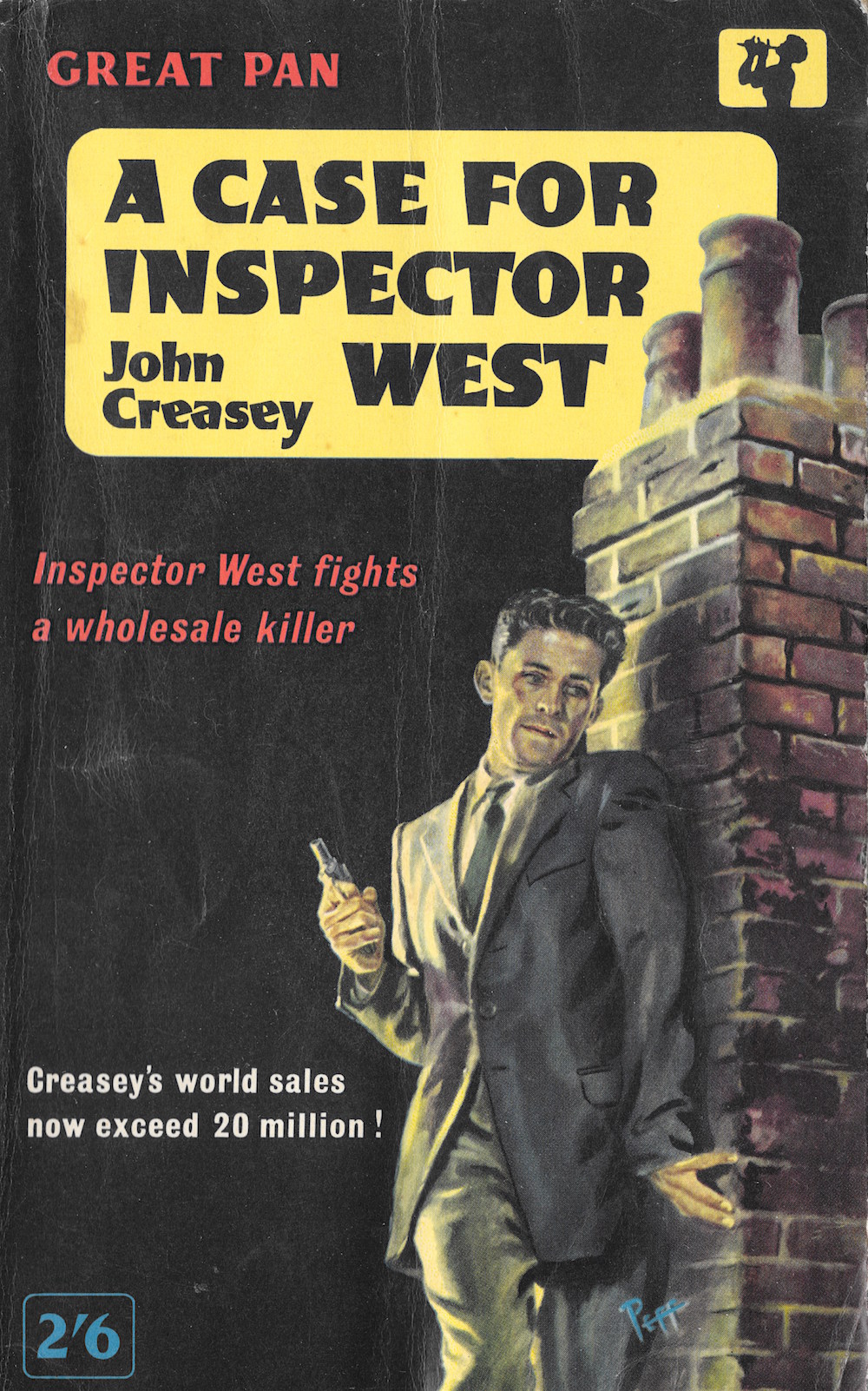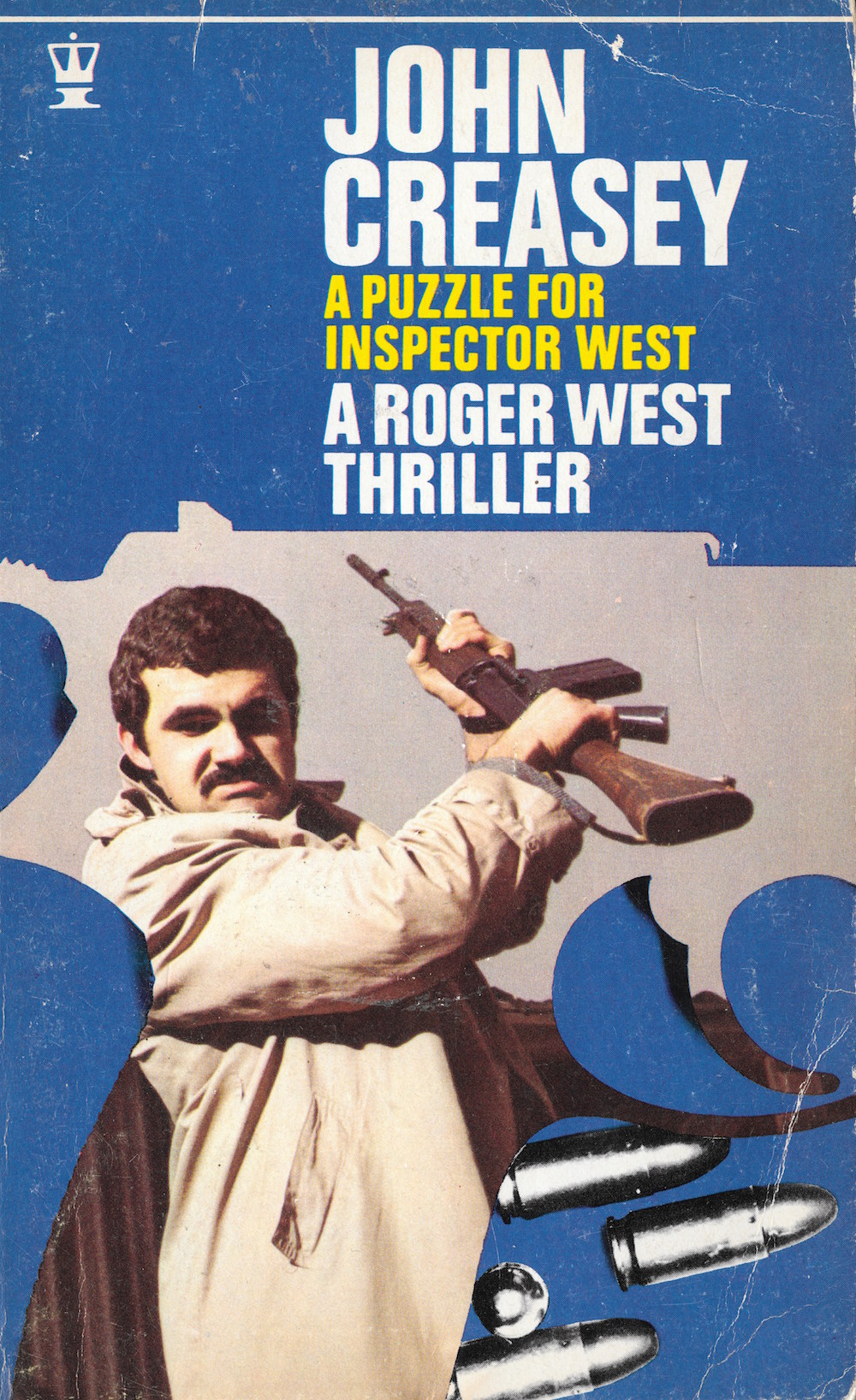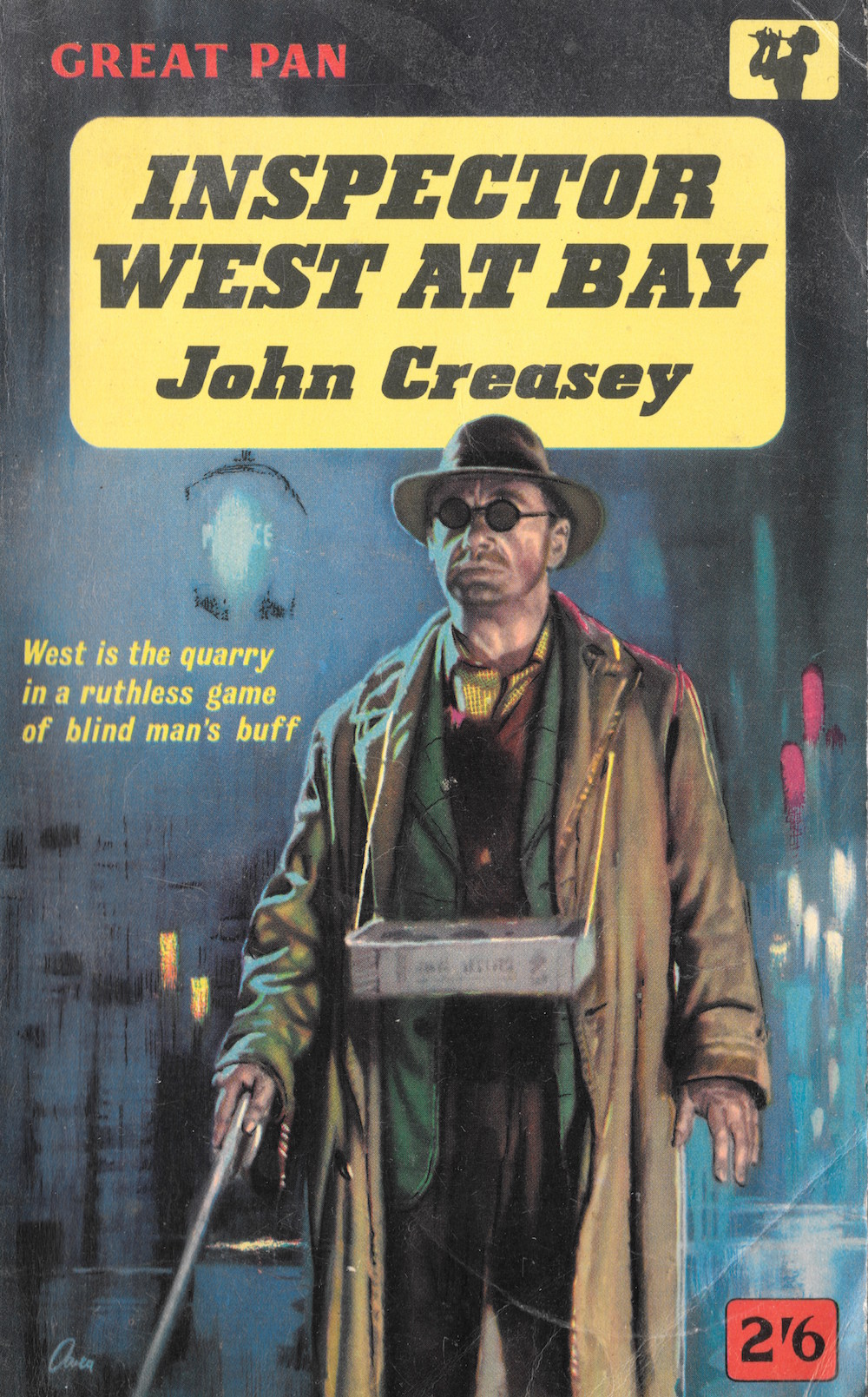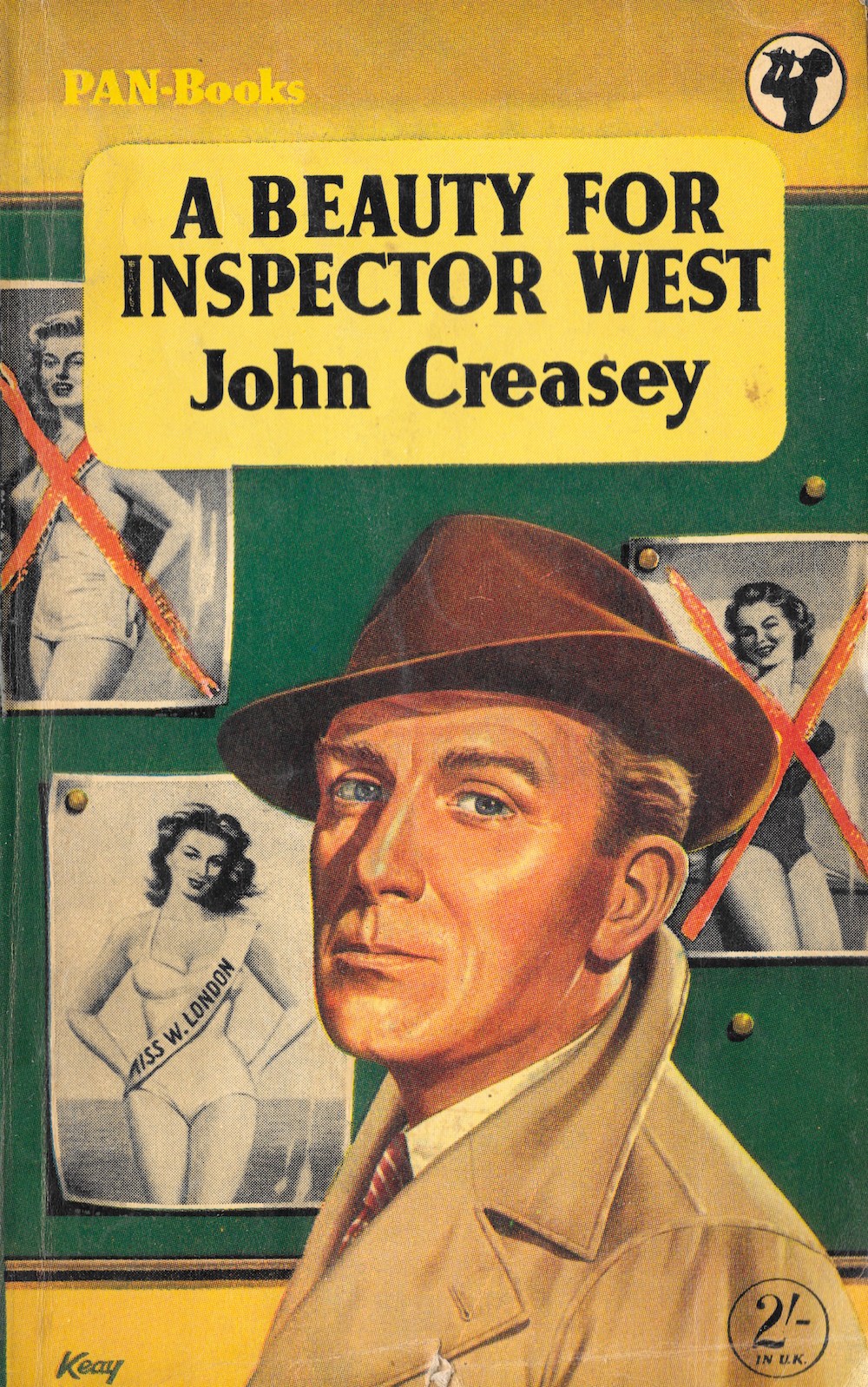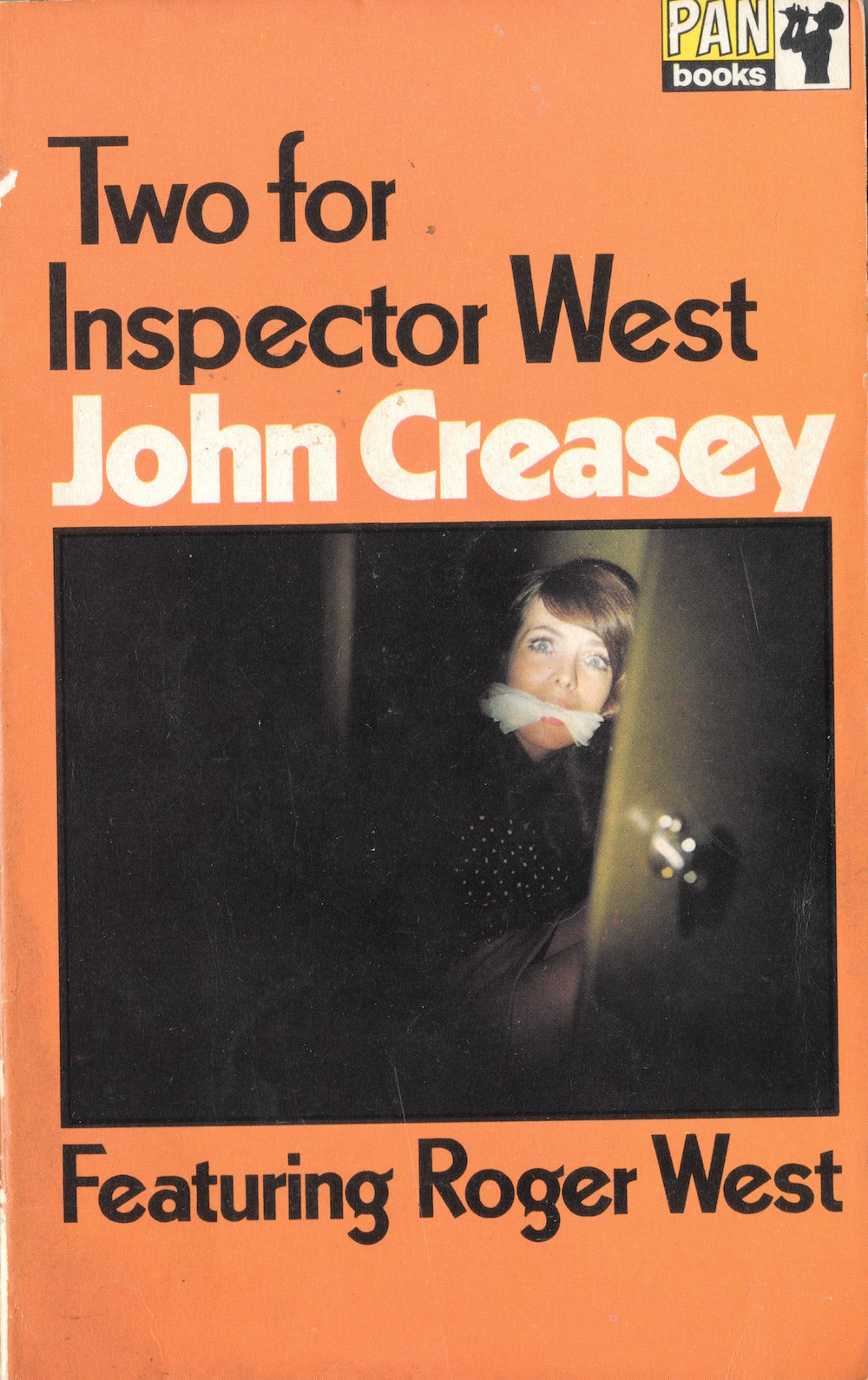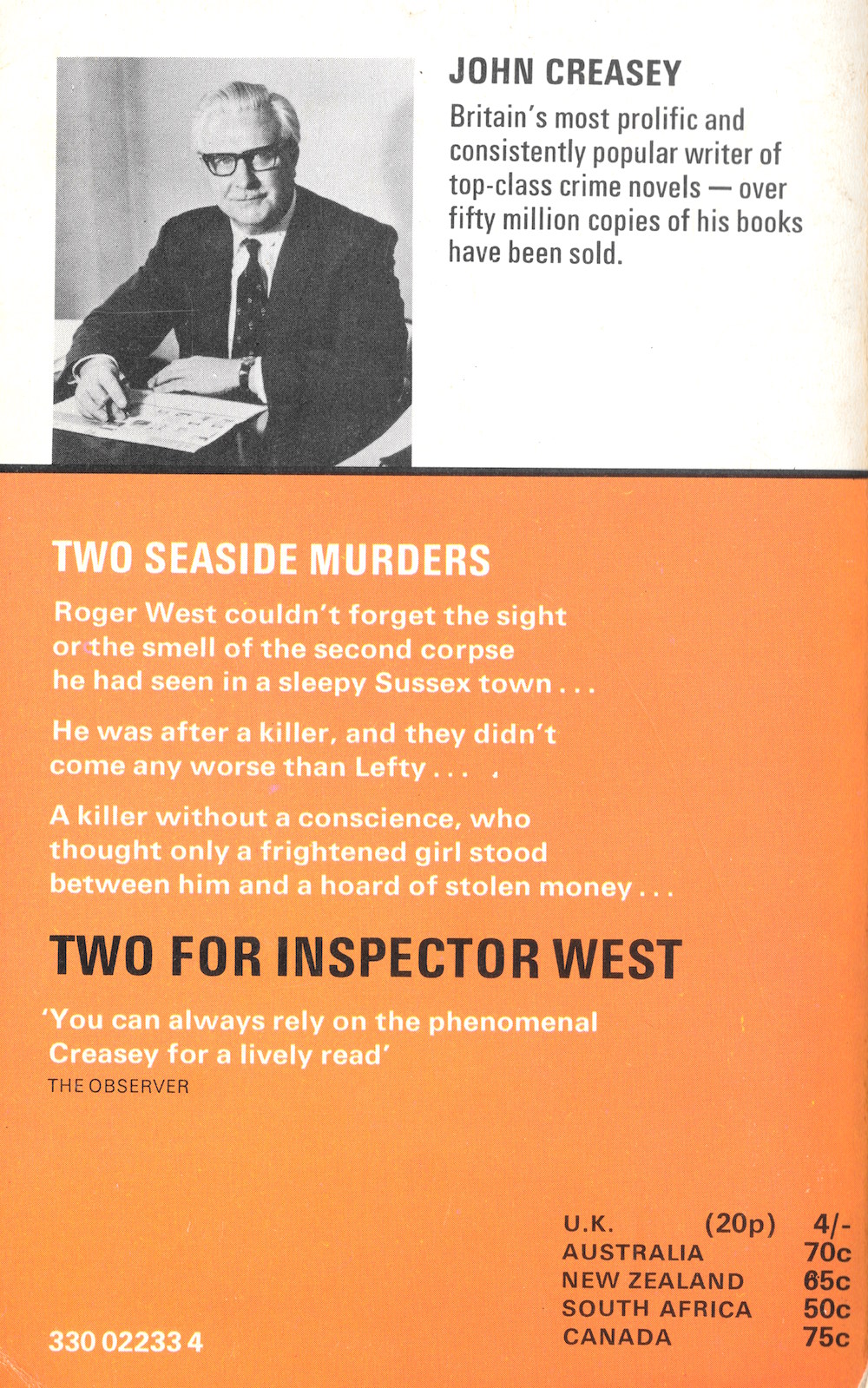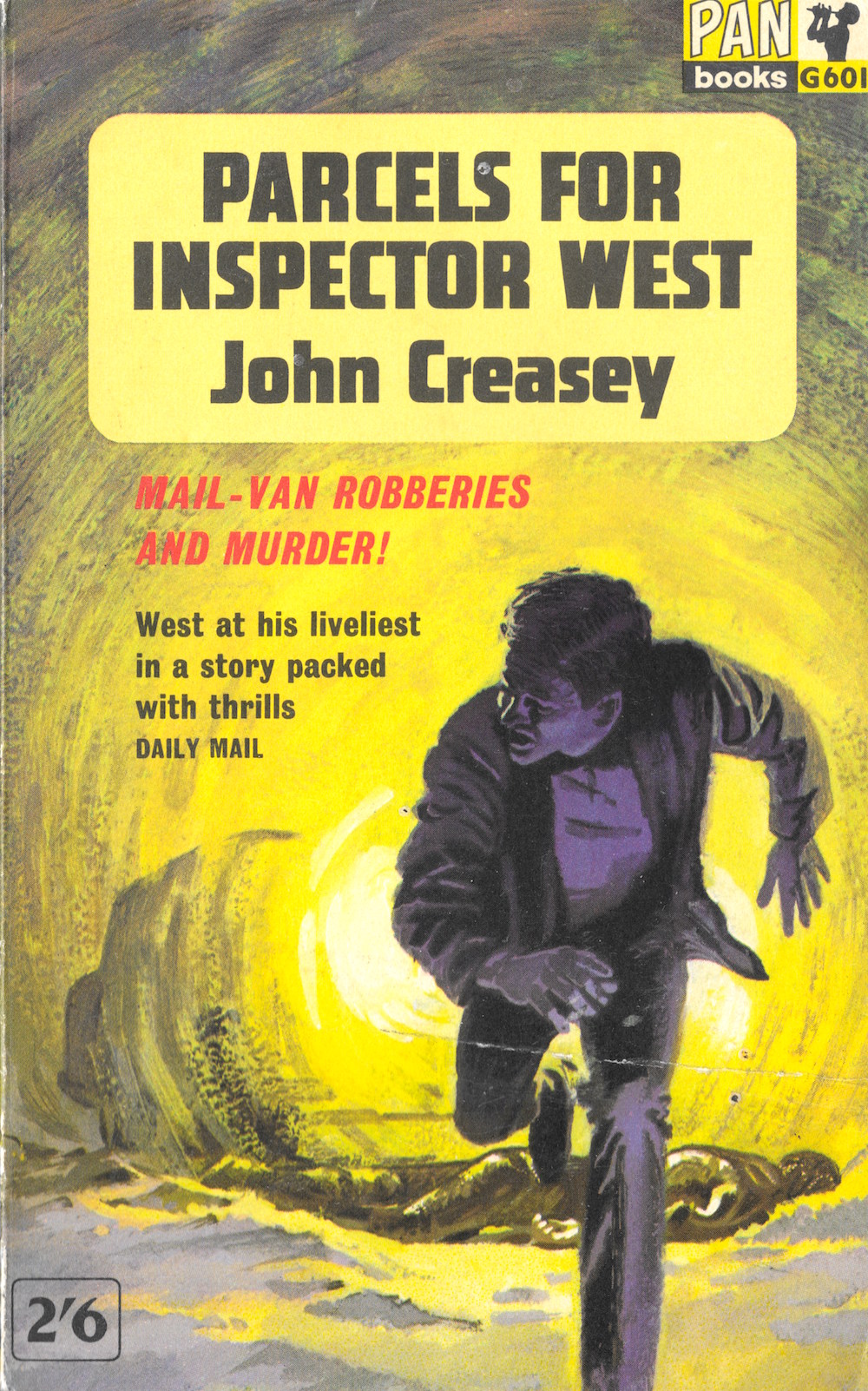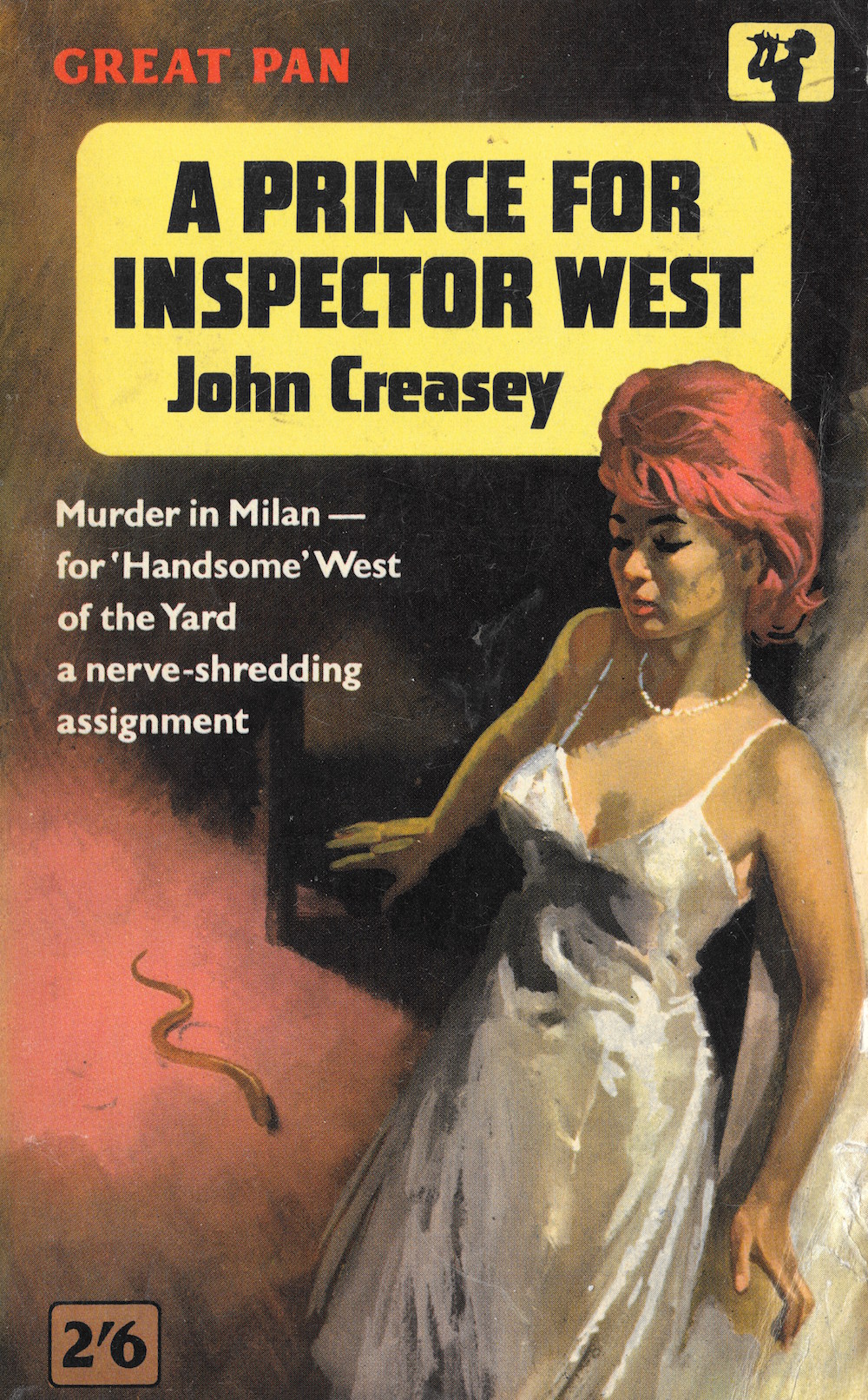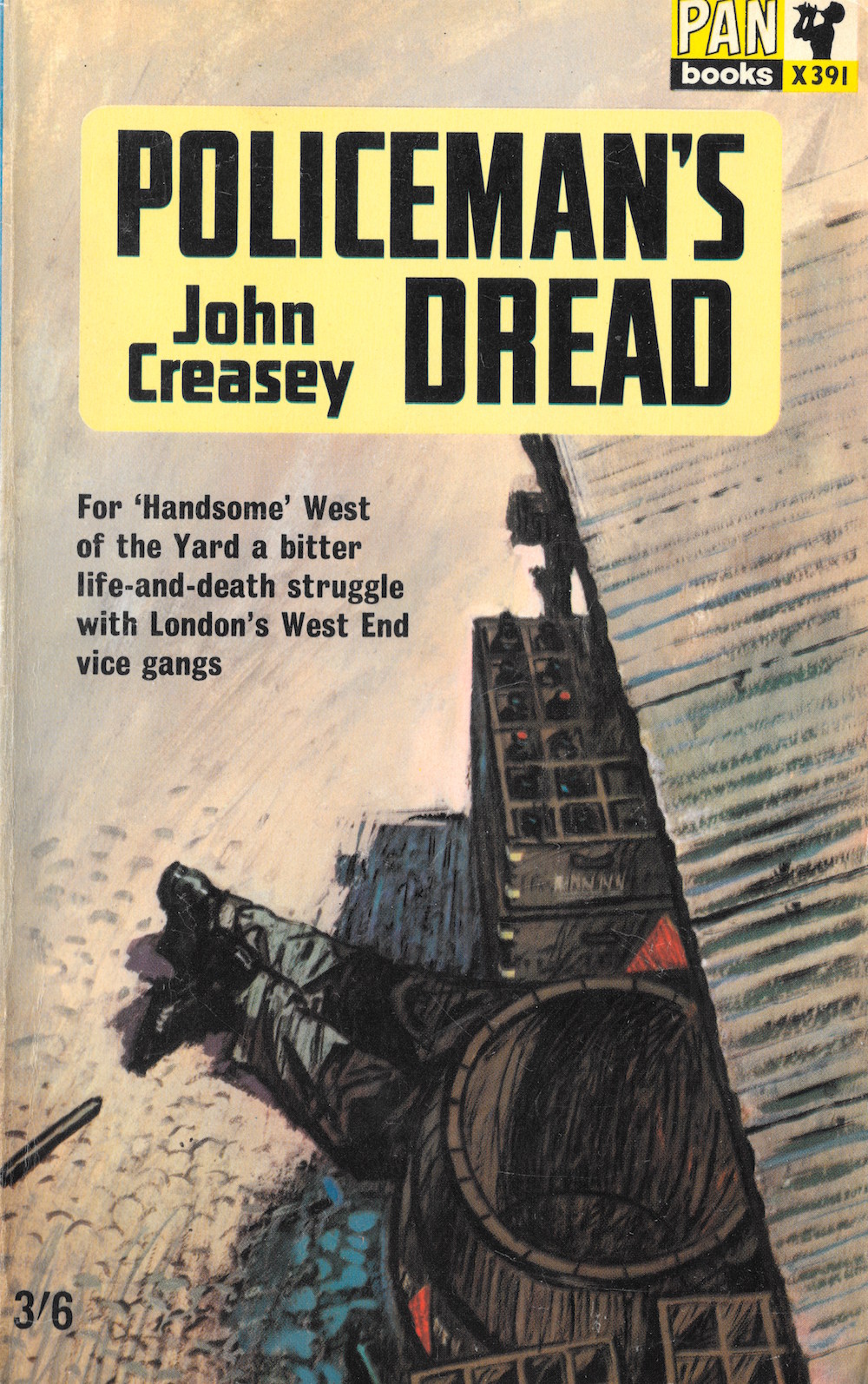 And let's not forget Gideon…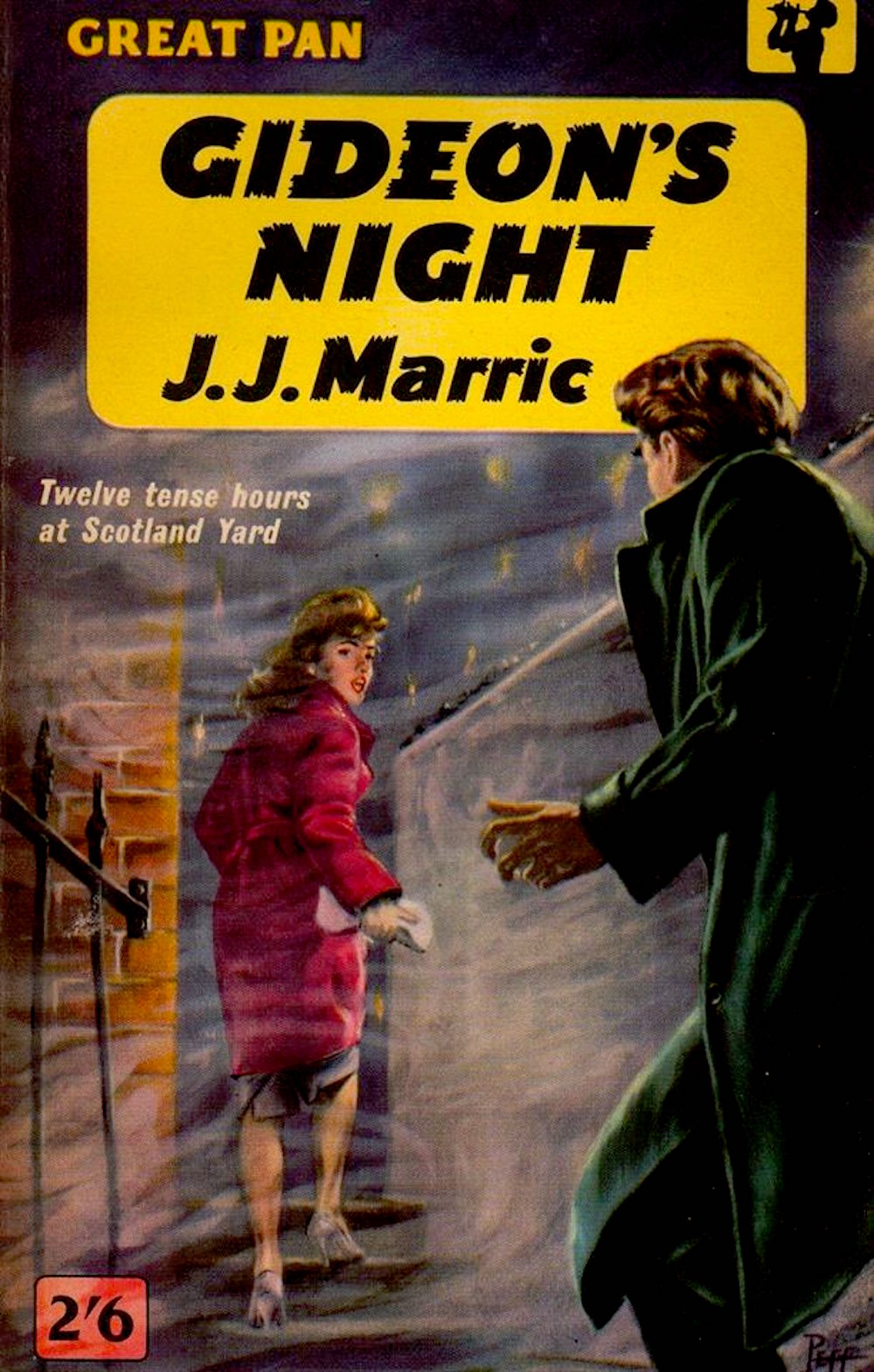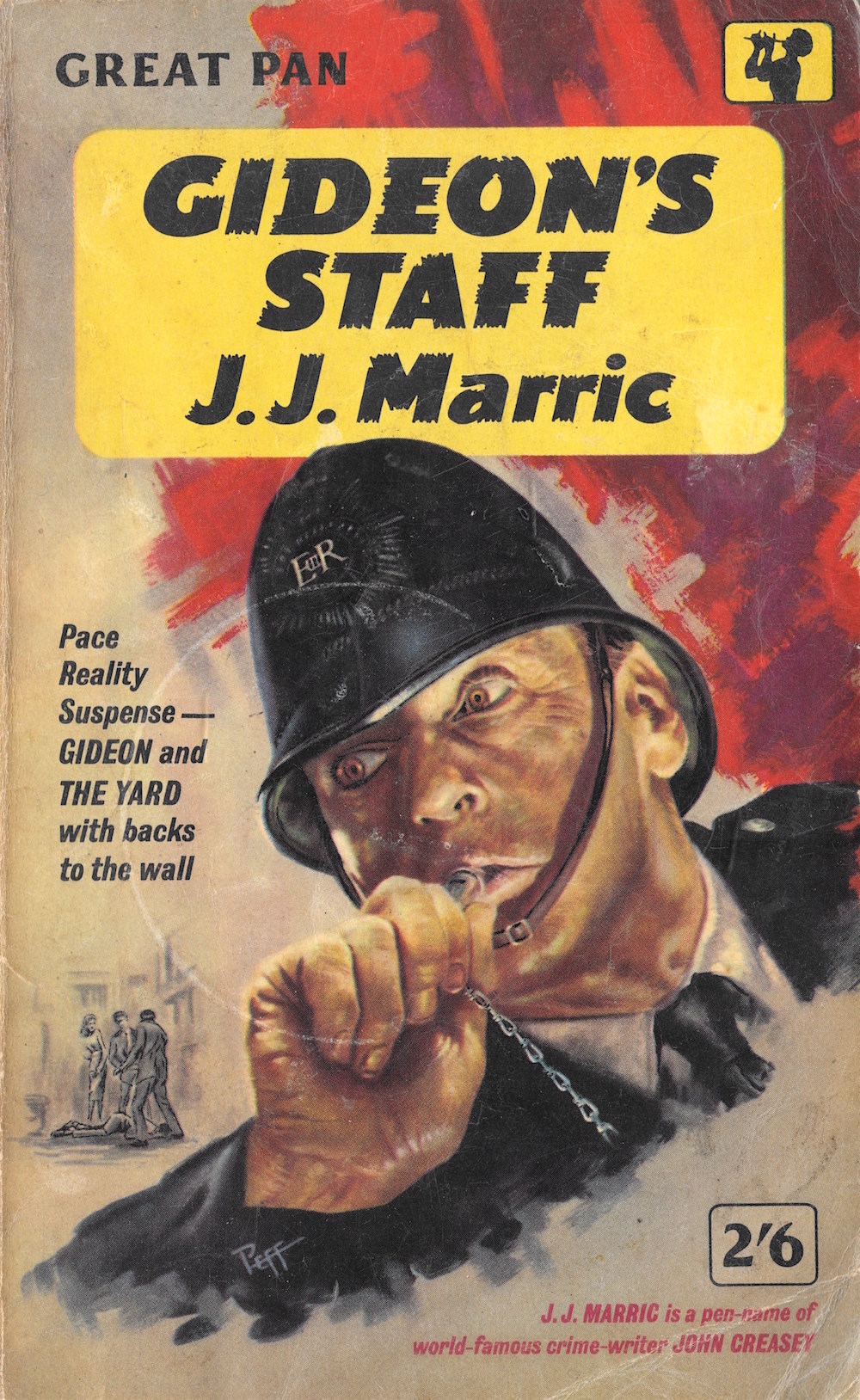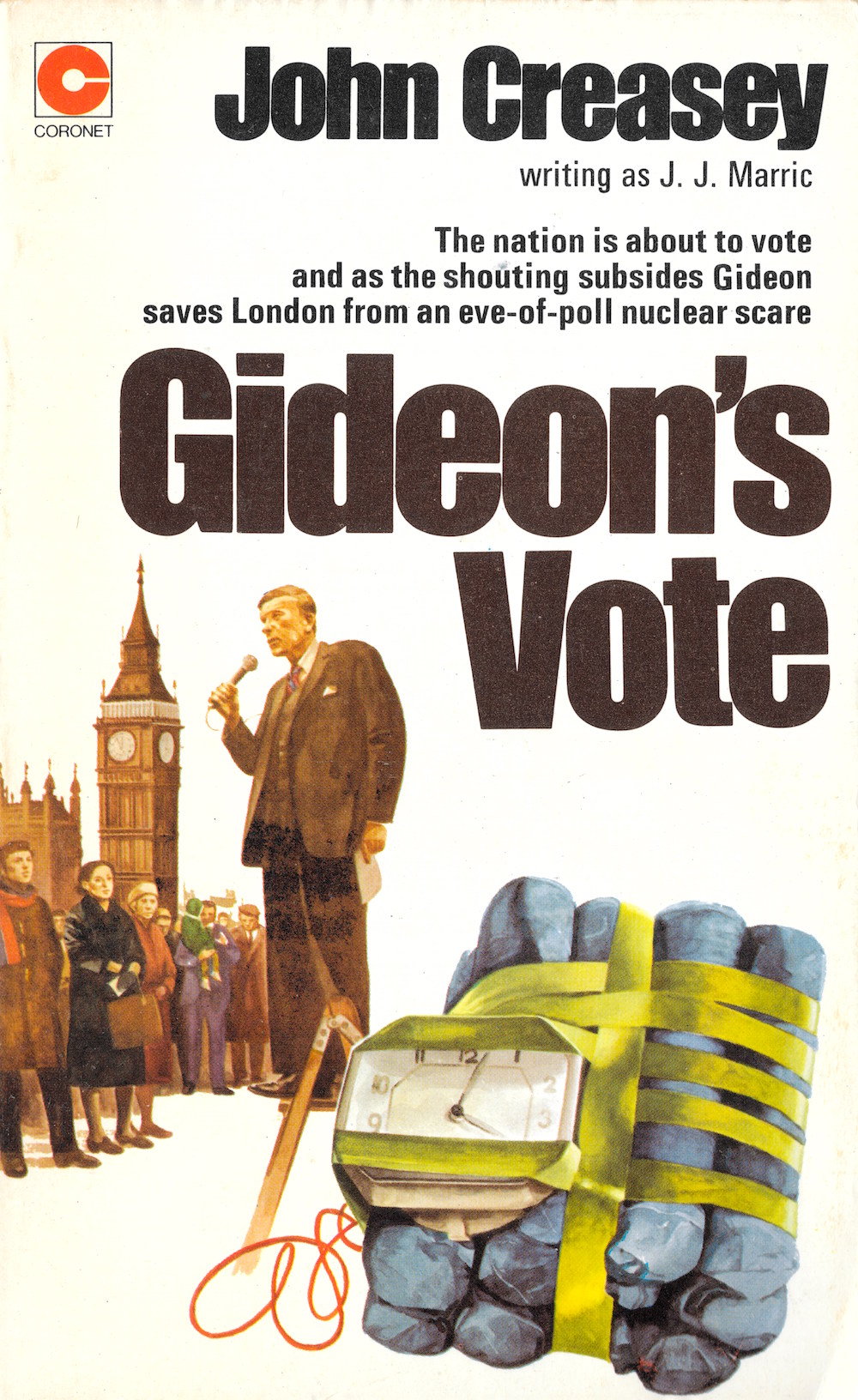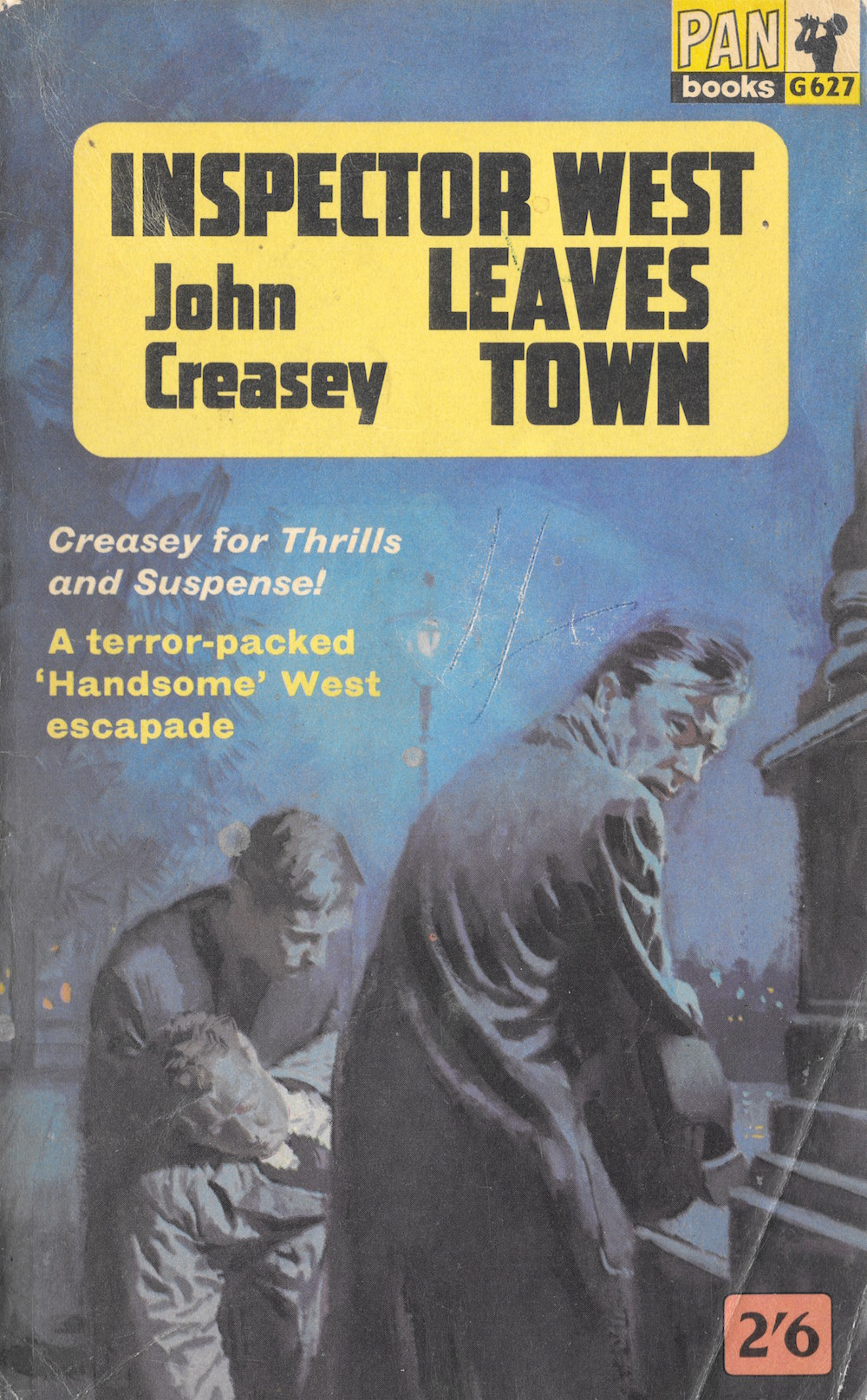 Lead image: John Creasey Author & Writer Campaigning For The All Party Alliance At The Gorton By-election, England –
31 Oct 1967.